April 5, 2012 at 11:39 am EDT | by Donna Evers
Myth of the 'ugly duckling' house
Why buy the pretty house with the high price tag when you can buy the "ugly duckling" and turn it into a swan that's worth a lot more than you paid for it?
Buyers naturally gravitate toward pretty houses. Their brain automatically says "Yes" when a house shows well, and "No" when it doesn't. But, if you can take the time to think it through, you can come out ahead in Washington's expensive real estate marketplace.
This spring many houses between $500,000-$900,000 that show well and are priced right will get multiple offers, which means you will end up paying a lot. On the other hand, if you can look beyond things like outdated or bad decorating, dirt or clutter, poor paint colors, plastic shutters, a weed-ridden lawn and a lot of other negatives, you may get a very good buy whose shortcomings can be corrected with just a little extra time and money on your part.
Also known as ranch-style housing, the "rambler" type of home has one main above-grade level with extra rooms which may be totally underground or have a walk-out aspect. Most of these houses were built in the 1950s, and although designers have renamed this period "mid-century modern," ramblers are not the most popular style of house. They generally have low ceilings, outdated bathrooms and kitchens, homely windows and plain exteriors. But they can be drastically improved upon.
Adding front garden structures with lattice work or front porch additions such as pergolas with appropriately sized columns provide a big change in the architecture and give the house an updated, welcoming appearance.
A curved driveway of paving stones and landscaping that includes reduction or removal of vines or other ground covers that were planted 50 years ago and now threaten to engulf the whole house can go a long way.
If the windows are outdated or unsightly, you can get thermopane replacement windows in all designs which can be installed in the existing frames for reasonable prices.
Paint the flat-looking builder's brick a neutral color and do the woodwork in a frosty white to match the new front pergola or latticework. Add some white picket fencing to give the whole exterior an Arts & Crafts interpretation.
Ramblers usually have open, sunny interior spaces and are easily adaptable to today's contemporary look and casual lifestyles. They are also usually cheaper than colonials with the same bedroom and bath count. You will have to update the kitchen and bathrooms, but you would have to do that with the colonial down the street and you would be paying more for the same square footage.
We'll explore fix-up tips for other styles of housing in future columns.
Donna Evers is broker and owner of Evers & Co. Real Estate. She can be reached atdevers@eversco.com.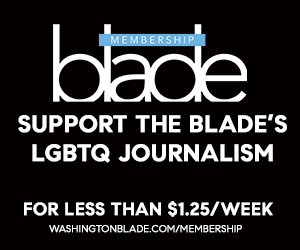 Sign Up for Blade eBlasts