Fast Five Fix: May 1
North Carolina news, Ru's Drag Race results, "Don't Say Gay" bill dies, and more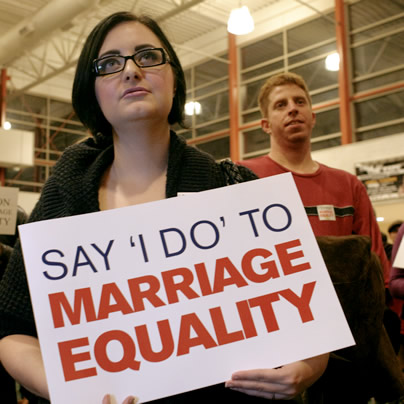 Happy May Day one and all. And congratulations to Sharon Needles who won RuPaul's Drag Race last night. Now for the rest of us aspiring Queens of the dance floor, here's the news:
Finally, after this man — who filmed himself firing at a neighbor's "No on Amendment One" yard sign, in an apparent act of intimidation — pulled the video from the web, readers at JoeMyGod were ready with backup versions of the video to get right back up there.
http://www.youtube.com/watch?v=szyj_A9TEnY
(h/t JoeMyGod)
Defense secretary orders cancellation of drag show at Nev. Air Force base
Event was to have taken place at Nellis AFB on Thursday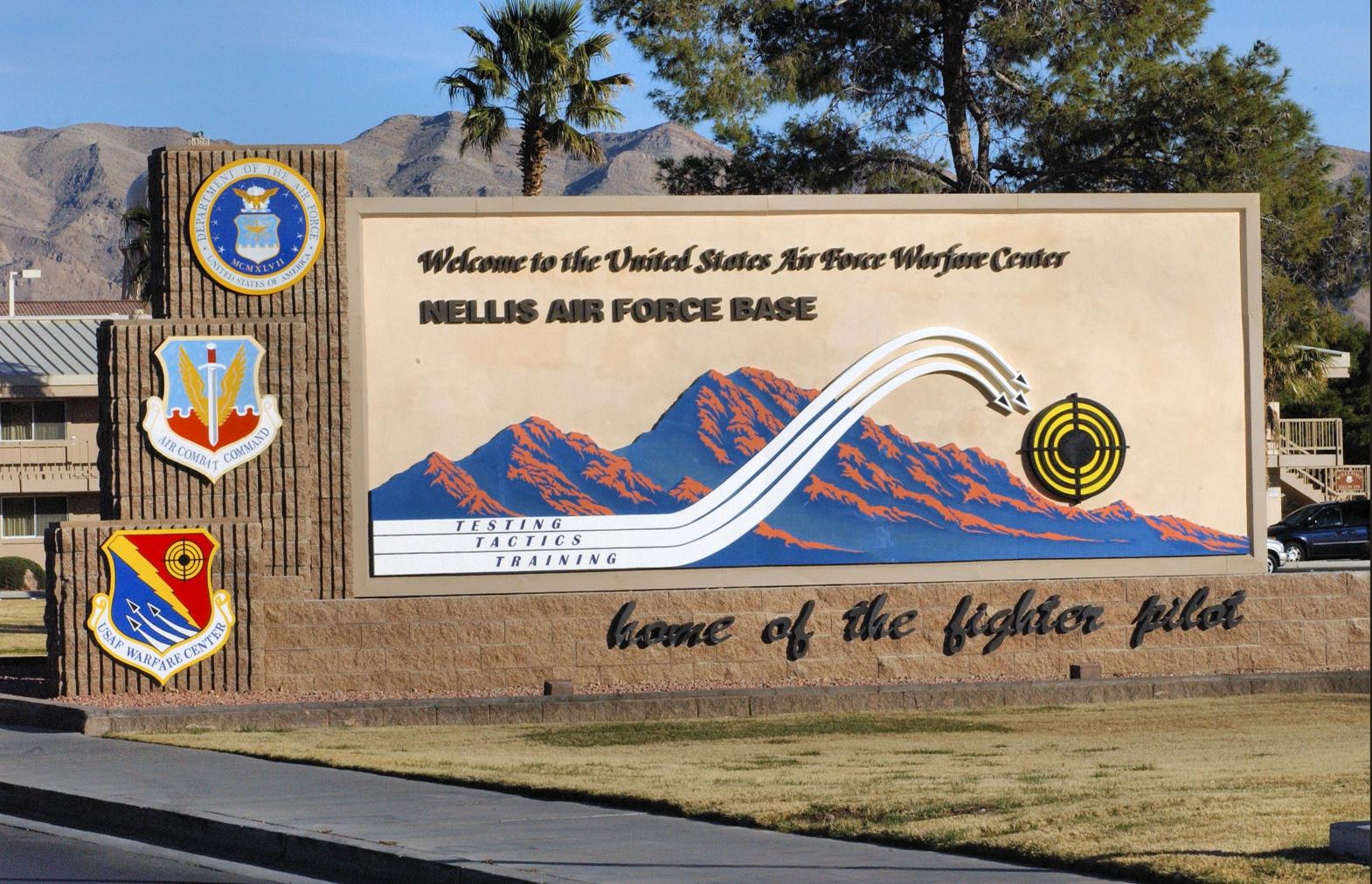 A previously scheduled drag show to kick off Pride month on the sprawling Nellis Air Force Base, an advanced combat aviation training facility for the U.S. Air Force northeast of Las Vegas, was cancelled Wednesday according to a Pentagon official, after U.S. Defense Secretary Lloyd Austin and Gen. Mark Milley, chairman of the Joint Chiefs of Staff, stepped in.
A Pentagon source familiar with the matter told the Washington Blade that Milley informed Air Force Chief of Staff Gen. Charles Q. Brown, Jr., that it is not Pentagon policy to fund drag shows on bases and the show needed to be canceled or moved off base.
The issue over drag performances was a focus at a House Armed Services Committee hearing earlier this year on March 29, when anti-LGBTQ Congressman Matt Gaetz (R-Fla.) demanded in an angry tone that Austin and Milley explain why drag queen story hours were being hosted on U.S. military installations. The Florida Republican mentioned bases in Montana, Nevada, Virginia and Germany.
In a highly publicized incident in May 2022, Stars and Stripes reported that the Commanding General of the 86th Airlift Wing at Ramstein Air Force Base in Germany had a drag queen story time, that was to be held in honor of Pride month cancelled.
According to Stars and Stripes, the 86th Air Wing's public affairs sent a statement to a radical-right anti-LGBTQ news outlet in Canada, the Post Millennial, which had requested comment to its article about the event and also accused the Air Force of pushing a more "woke" agenda among servicemen.
In a press release, U.S. Sen. Marco Rubio (R-Fla.) took partial credit for the cancellation.
Rubio sent a letter to U.S. Air Force Secretary Frank Kendall regarding the Air Force Library at Ramstein hosting a "Drag Queen Story Time" event for young children of servicemembers.
Rubio urged him to cancel the event, discipline the staff involved in planning and hosting the event and respond to questions on whether other installations both at home and around the world have done similar events. Following receipt of Rubio's letter, the Air Force canceled the event.
"The last thing parents serving their nation overseas should be worried about, particularly in a theater with heightened geopolitical tensions, is whether their children are being exposed to sexually charged content simply because they visited their local library," Rubio wrote.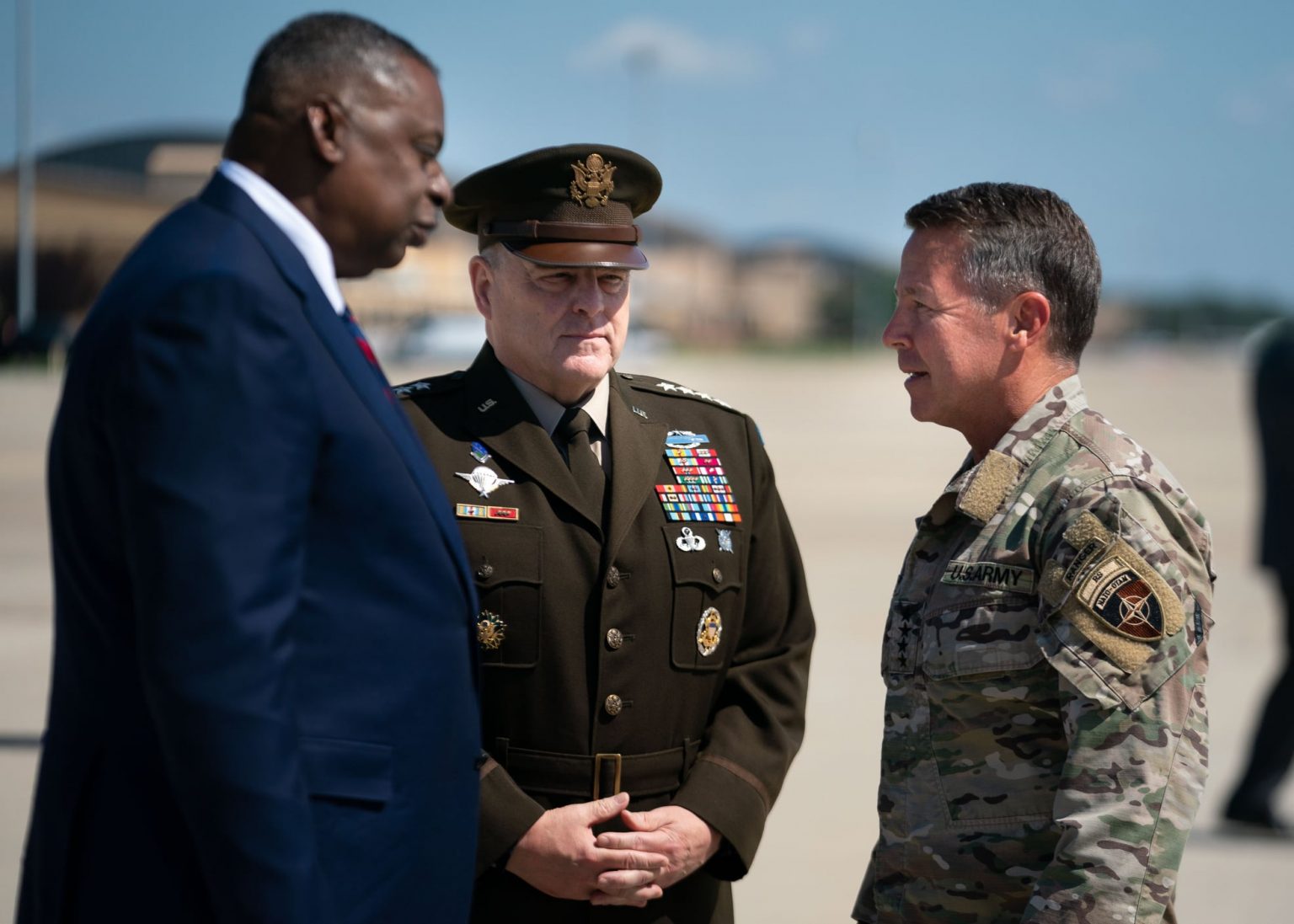 A Pentagon official referring to the drag show at Nellis said Milley was visibly angry about the decision to host the event on base after being informed about it earlier this week.
The drag show was scheduled for Thursday, but Maj. Gen. Case A. Cunningham, the commander of the U.S. Air Force Warfare Center at Nellis was informed in the past few days that it must either be canceled or moved off base.
On May 23, Gaetz sent a letter to Austin and Milley, alleging that the "pervasive and persistent use of taxpayer dollars for drag events," had a June 1 Nellis Air Force Base, Nev., event scheduled.
Gaetz went on to write that "Nellis Air Force Base has announced a so-called 'family-friendly' drag organized by the Nellis LGBTQ+ Pride Council for June 1, 2023. In this latest outright attack on children, this event is being advertised as having no minimum age requirement."
In his letter Gaetz also demanded to know:
Does the DoD feel it's appropriate for children to attend a sexualized drag performance?
Why are base commanders defying your intent and direction by facilitating drag events?
If this event goes forward, whether on June 1 or a later scheduled date, please provide an explanation regarding your justification for why you allowed the event to take place.
According to a spokesperson for the U.S. Air Force Warfare Center, Nellis, in June 2021 the base had hosted a Pride month drag show titled "Drag-u-Nellis." The spokesperson noted the 2021 show was intended to promote inclusivity and diversity.
Ala. extends ban on transgender female athletes to universities
Republican Gov. Kay Ivey signed bill on Tuesday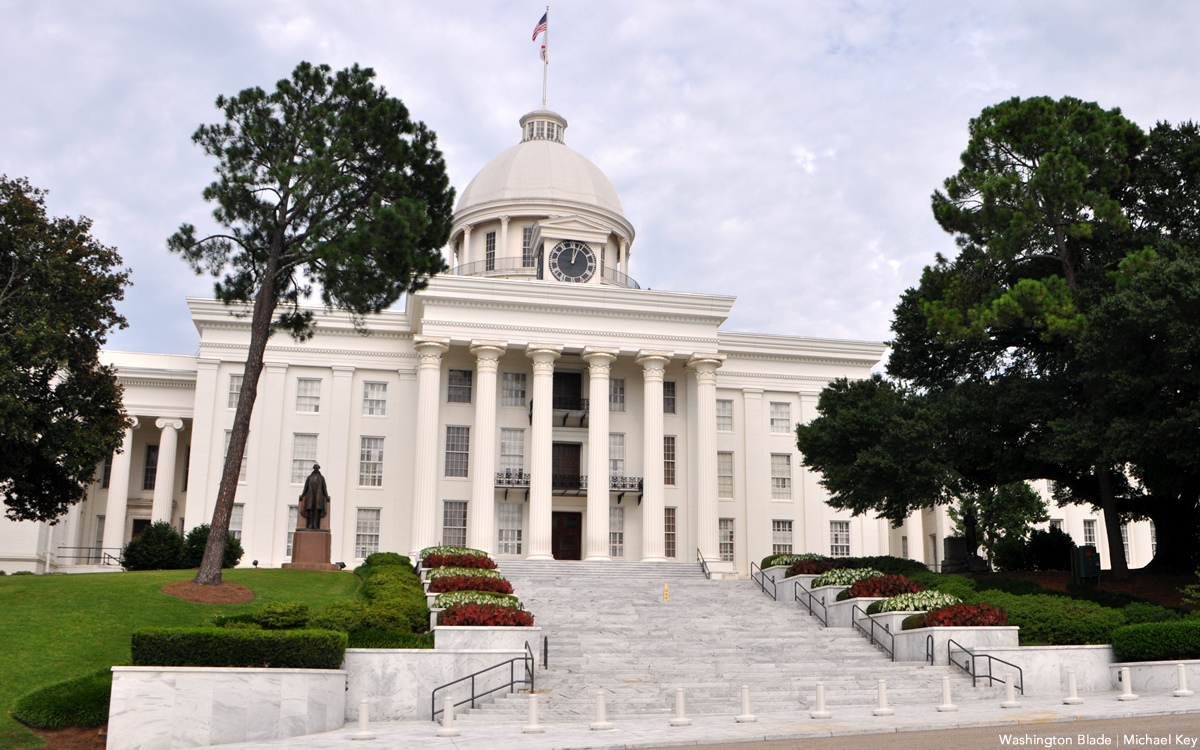 Governor Kay Ivey on Tuesday signed House Bill 261, which limits transgender students to playing sports in public colleges and universities only with "their biological sex assigned at birth."
"Look, if you are a biological male, you are not going to be competing in women's and girls' sports in Alabama. It's about fairness, plain and simple," said Ivey in a statement released by her office.
House Bill 261 was approved 26-4 in the Alabama Senate and 83-5 in the House of Representatives. In the vote in the House more than a dozen lawmakers abstained from the vote.
Ivey had previously signed legislation in 2021 banning trans female athletes from competing in K-12 girls sports. At the time she signed that bill the governor had noted that "Alabama remains committed to protecting female athletes at all levels and upholding the integrity of athletics."
Carmarion D. Anderson-Harvey, Alabama state director of the Human Rights Campaign, said the legislation is part of a "systematic attack against LGBTQ+ people" in Alabama and elsewhere.
"In just two years, [Ivey] and extremist lawmakers in Alabama have passed four anti-LGBTQ+ bills. From dictating what bathrooms we can use to blatantly ignoring the actual problems in women's sports, these politicians are making Alabama an increasingly hostile place for transgender people and the LGBTQ+ community as a whole," Anderson-Harvey said.
Biden condemns signing of Uganda's Anti-Homosexuality Act
National Security Council 'to evaluate' law's implications, U.S. engagement with country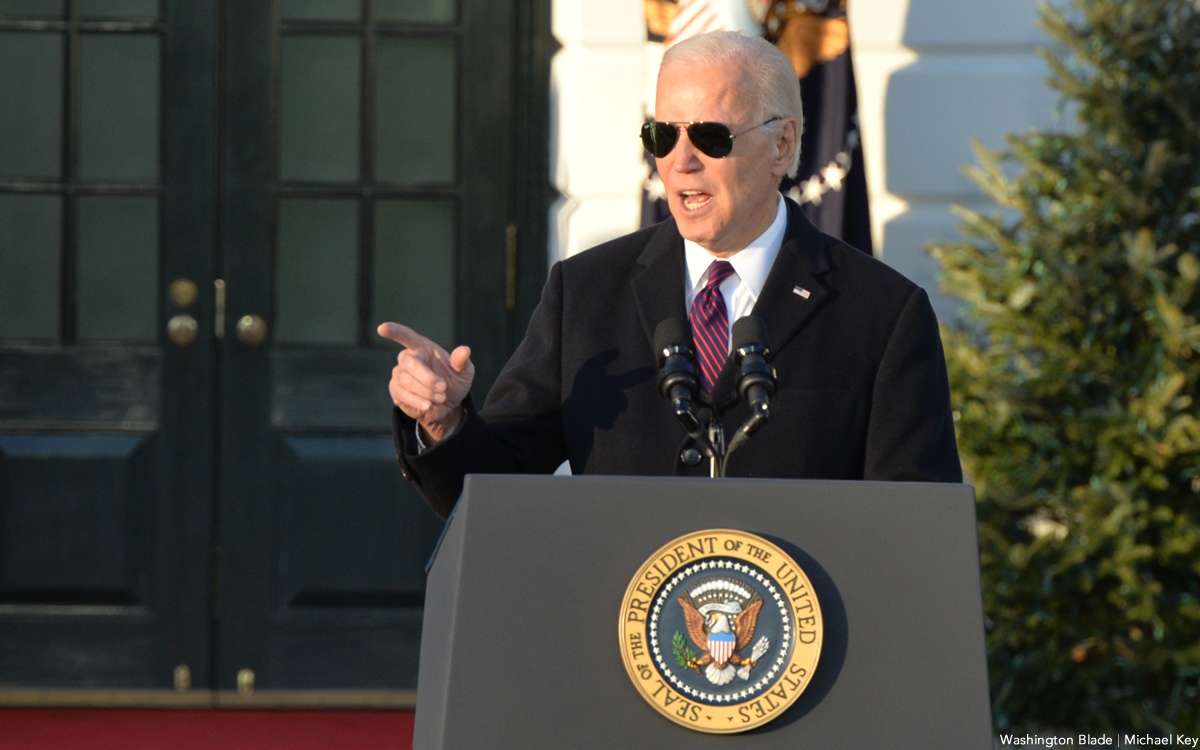 President Joe Biden on Monday condemned Uganda's Anti-Homosexuality Act that the country's president has signed.
"The enactment of Uganda's Anti-Homosexuality Act is a tragic violation of universal human rights — one that is not worthy of the Ugandan people, and one that jeopardizes the prospects of critical economic growth for the entire country," said Biden in his statement. "I join with people around the world — including many in Uganda — in calling for its immediate repeal. No one should have to live in constant fear for their life or being subjected to violence and discrimination. It is wrong."
Biden notes "reports of violence and discrimination targeting Ugandans who are or are perceived to be LGBTQI+ are on the rise," since MPs introduced the Anti-Homosexuality Act.
"Innocent Ugandans now fear going to hospitals, clinics, or other establishments to receive life-saving medical care lest they be targeted by hateful reprisals. Some have been evicted from their homes or fired from their jobs. And the prospect of graver threats — including lengthy prison sentences, violence, abuse — threatens any number of Ugandans who want nothing more than to live their lives in safety and freedom," said Biden.

"This shameful Act is the latest development in an alarming trend of human rights abuses and corruption in Uganda. The dangers posed by this democratic backsliding are a threat to everyone residing in Uganda, including U.S. government personnel, the staff of our implementing partners, tourists, members of the business community and others," added Biden. 
The version of the Anti-Homosexuality Act that President Yoweri Museveni signed contains a death penalty provision for "aggravated homosexuality."
Biden in his statement notes he has "directed my National Security Council to evaluate the implications of this law on all aspects of U.S. engagement with Uganda, including our ability to safely deliver services under the U.S. President's Emergency Plan for AIDS Relief (PEPFAR) and other forms of assistance and investments. My administration will also incorporate the impacts of the law into our review of Uganda's eligibility for the African Growth and Opportunity Act (AGOA)."  
"We are considering additional steps, including the application of sanctions and restriction of entry into the United States against anyone involved in serious human rights abuses or corruption," he said.
Ugandan media reports indicate the U.S. has revoked Parliament Speaker Anita Among's visa.
"The United States shares a deep and committed partnership with the people of Uganda. For more than 60 years, we have worked together to help millions of Ugandans live healthier, more productive lives," said Biden in his statement. "Our programs have boosted economic growth and agricultural productivity, increased investments in Ugandan businesses, and strengthened our trade cooperation. In total, the U.S. government invests nearly $1 billion annually in Uganda's people, business, institutions, and military to advance our common agenda. The scale of our commitments speaks to the value we place on this partnership — and our faith in the people of Uganda to build for themselves a better future. It is my sincere hope that we can continue to build on this progress, together and strengthen protections for the human rights of people everywhere."