Would President Romney undo pro-LGBT advances?
Array of regulatory changes could be in jeopardy under GOP administration

As President Obama and Mitt Romney articulate competing visions for the future in their presidential campaigns, most LGBT rights advocates agree the choice couldn't be more stark given the advances the community has seen over the past three-and-a-half years and the anti-gay positions espoused by the Republican candidate.
On one hand, President Obama has endorsed marriage equality, capping off a first term of efforts at the legislative and regulatory levels aimed at benefitting the LGBT community. On the other, Romney signed a pledge with the anti-gay National Organization for Marriage to back a Federal Marriage Amendment and defend the Defense of Marriage Act in court. Last month, he backed off his earlier stated belief that adoption by same-sex couples is a right by saying he simply "acknowledges" the legality of such adoptions in many states.
Obama has made "forward" the theme for his 2012 campaign. The extent to which Romney has adopted anti-gay views and aligned himself with anti-gay groups raises a key question for LGBT voters: Under a Romney administration, how far "backward" could the LGBT community go?
Many of the pro-LGBT advances that have happened under the Obama administration occurred through changes made by the executive branch rather than through legislation. Changes that were made without the consent of Congress could be reversed under an administration that wanted to cozy up to the religious right.
The Washington Blade has identified five regulatory changes and 16 sub-regulatory changes enacted by the Obama administration that could be reversed if Romney were elected to the White House. These changes include giving greater recognition to same-sex couples, protecting federal LGBT workers against discrimination and ensuring the federal government recognizes the correct gender of transgender people.
Major changes that were made under the Obama administration at the regulatory level include a memorandum requiring all hospitals receiving Medicaid and Medicare funds to allow visitation rights for same-sex couples; lifting the HIV travel ban; and a Department of Housing & Urban Development rule prohibiting discrimination in federal public housing programs and federally insured mortgage loans.
Jerame Davis, executive director of the National Stonewall Democrats, predicted Romney would aim to roll back these policies if he takes the oath of office in January 2013.
"If Mitt Romney were to accede to the presidency, he would have no choice but to deliver on the regressive, ultra-conservative agenda he's been promising the radical GOP machine," Davis said. "It is without question that rolling back advances in LGBT equality would be at the top of the list."
Romney has never pledged during the campaign to rescind any pro-LGBT regulatory changes made under the Obama administration. Although he said he doesn't support same-sex marriage or civil unions with the same benefits as marriage, Romney said he favors some kind of domestic partner benefits for same-sex couples as well as hospital visitation rights. Rescinding this hospital visitation memorandum would appear to break a campaign promise.
Moreover, the Administrative Procedures Act — a law enacted by Congress in 1946 governing the way in which administrative agencies may propose and establish rules — prohibits a quick change in regulation if a hostile administration takes over. Instituting new final regulations repealing these policies would be a multi-year process and require a justification for overturning them other than for political reasons.
Christian Berle, deputy executive director of the Log Cabin Republicans, said he doubts that Romney would take away this progress based on the candidate's tenure as Massachusetts governor and as a business executive.
"As governor of Massachusetts, Mitt Romney sustained executive orders providing for domestic partnership benefits including hospital visitation rights for gay and lesbian state employees," Berle said. "This action directly builds upon his record in leading companies like Bain Capital and Staples, which had strong nondiscrimination policies and partner benefits. This history both as a chief executive in the business sector and as governor of Massachusetts give precedence for sustaining President Obama's positions on matters including hospital visitation."
But Romney did rescind some pro-LGBT changes as governor. According to MassEquality, Romney abolished the Governor's Commission on GLBT Youth and rescinded an executive order prohibiting sexual orientation discrimination in the state workforce. Another Republican, former Gov. William Weld, had instituted those measures.
It's the sub-regulatory initiatives where the most sweeping changes could be made. The time needed to change these would be shorter than the time needed to change more formal regulations, although it would vary from agency to agency and issue to issue. For many, an agency could rescind guidance issued by the Obama administration, issue a superseding directive or discontinue a certain program.
Among these sub-regulatory changes are revising standards to allow transgender people to change a gender marker on a passport; the Education Department's guidance clarifying that student bullying may violate sex discrimination protections under federal law; the reinterpretation of the Family & Medical Leave Act to allow employees to care for their same-sex partner's child; and the Census Bureau's decision to release data on married same-sex couples along with other demographic information in the 2010 Census.
Davis said all the administrative changes — ranging from the regulatory to sub-regulatory level — would be in jeopardy if Romney wins the election.
"The bigoted wing of the GOP, which Romney has embraced with gusto, cannot stand the idea that same-sex relationships have been afforded near equal status in so many federal rules and regulations," Davis said. "It grates against their very being that transgender Americans can get passports with the appropriate gender marker and there are more than a few who want to see the HIV travel ban put back into place."
The Romney campaign didn't respond to a request for comment on whether these changes would remain in place under a Romney administration. The Obama campaign and the Democratic National Committee declined to comment for this article.
Are there steps the Obama administration could take now to ensure the changes become more permanent?
Michael Cole-Schwartz, a spokesperson for the Human Rights Campaign, said the sub-regulatory changes could be, in a sense, upgraded to regulatory changes, but that process would be lengthy and cumbersome.
"Of course, advances made through regulations are more difficult to undo, but it is also more challenging to move new regulations through the process of review, public comment and approval," Cole-Schwartz said. "Making LGBT inclusion part of the culture of federal government across departments and agencies is a big part of making these changes more difficult to roll back — and the administration has done a great deal to foster that inclusiveness."
These changes don't include the anti-gay promises that Romney has made. Romney has campaigned on resuming defense of DOMA, which would be a stark change from the Obama administration's practice of filing legal briefs against the anti-gay law in court and sending Justice Department attorneys to litigate against the statute. Romney also pledged to set up a presidential commission on religious liberty to investigate the alleged harassment of opponents of same-sex marriage.
Cole-Schwartz said the array of ways in which a Romney administration could reverse the progress made on LGBT rights undescores the significance of the upcoming election.
"It further emphasizes the importance of re-electing a fair-minded president whose administration will continue to seek out ways to further LGBT equality," Cole-Schwartz said.
Pro-LGBT policy changes under Obama
Regulations
The Administrative Procedures Act provides safeguards against politically motivated policy switches. Thus repealing the policies below would involve a multi-year process.
The Department of Health and Human Services (HHS) adopted a regulation ending the ban on HIV-positive visitors and immigrants.
President Obama issued Presidential Memorandum in April 2010 directing HHS to issue regulations requiring all hospitals receiving Medicaid and Medicare to prohibit discrimination in visitation against LGBT people. HHS issued a final regulation that went into effect in early 2011.
HUD issued final regulations in January 2012 prohibiting discrimination in federal public housing programs and federally insured mortgage loans.  HUD also requires its grantees to comply with LGBT-inclusive state and local housing discrimination protections.
The Office of Personnel Management published final regulations in the Federal Register expanding the eligibility for long-term care coverage to same-sex partners and sick leave to care for a same-sex partner.
 The federal Prison Rape Elimination Commission proposed national standards to reduce sexual abuse in correctional facilities, including standards regarding LGBT and intersex inmates. They were later instituted as a rule finalized by the Justice Department last month.
Sub-Regulatory Guidance/Policy Announcements
These are policy advances instituted by — and subject to the will of — the administration.
The Department of Health and Human Services revised its funding guidance around abstinence-only-until-marriage sex education programs, requiring that recipient programs are inclusive of and non-stigmatizing toward LGBT youth.
HHS, in partnership with the Department of Education and Department of Justice, launched stopbullyingnow.com.
The U.S. Immigration and Customs Enforcement agency recently released new 2011 Performance Based National Detention Standards.  These new standards provide guidance that aims to improve treatment of LGBT and HIV-positive people in detention facilities.
In summer 2011, ICE published a memo and clarifying guidance providing that an individual's family relationships, including a same-sex relationship, would be considered as a factor in labeling certain deportations as low-priority deportations.
The U.S. Customs and Border Patrol announced a proposed regulatory change expanding the meaning of "members of a family residing in one household" for the purposes of the customs declaration form, which must be completed prior to re-entry to the United States.
The DOJ issued an opinion clarifying that the criminal provisions of the Violence Against Women Act related to stalking and abuse apply equally to same-sex partners.
The State Department revised the standards for changing a gender marker on a passport, making the process less burdensome for transgender people.
In September 2011, the Social Security Administration confirmed that it ended the practice of allowing gender to be matched in its Social Security Number Verification System (SSNVS). This resulted in the immediate cessation of SSA sending notifications that alert employers when the gender marker on an employee's W-2 does not match Social Security records.
The State Department extended numerous benefits to the partners of Foreign Service officers, including diplomatic passports and access to emergency evacuation.
The State Department reversed a Bush administration policy that refused to use a same-sex marriage license as evidence of a name change for passports.
The Department of Education issued guidance clarifying when student bullying may violate federal law, distributed a memo outlining key components of strong state anti-bullying laws and policies and made clear to public schools that gay-straight alliances have a right to form and meet.
The Department of Education published guidance and, in coordination with the Department of Justice, has pursued Title IX complaints filed by LGBT students experiencing harassment based on sex or sex stereotyping.
OPM added gender identity to the equal employment opportunity policy governing all federal jobs.
The Department of Labor issued guidance clarifying that an employee can take time off under the Family and Medical Leave Act to care for a same-sex partner's child.
The IRS clarified that domestic partners (and their children) can be designated beneficiaries for VEBA funding/payment purposes.
The Census Bureau overturned the Bush administration's interpretation of the Defense of Marriage Act and agreed to release data on married same-sex couples along with other demographic information from the 2010 Census.
SOURCE: HRC
Gay journalist murdered inside Philadelphia home
Josh Kruger's death has left city 'shocked and saddened'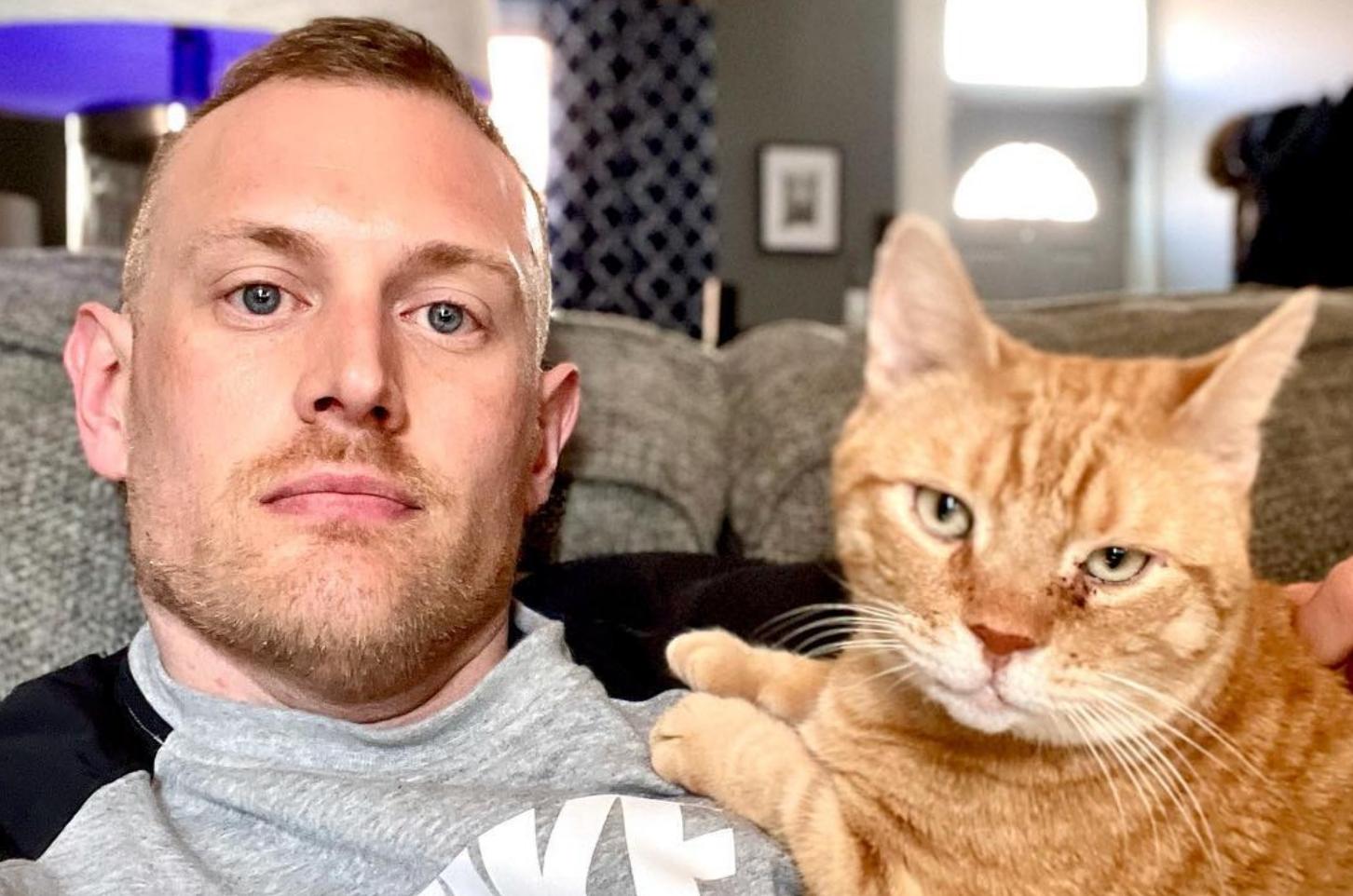 An openly gay journalist was shot to death in his Point Breeze neighborhood home in the 2300 block of Watkins Street in South Philadelphia early Monday morning.
According to Officer Shawn Ritchie, a spokesperson for the Philadelphia Police Department, 39-year-old Josh Kruger was shot at about 1:30 a.m. and collapsed in the street after seeking help. Kruger was transported to Penn Presbyterian Hospital where he was pronounced dead at 2:13 a.m.
Police said that Kruger was shot seven times throughout the chest and abdomen and that no weapons were recovered nor have any arrests been made. Homicides investigators noted that there was no sign of forced entry and the motive remains unclear.
Philadelphia District Attorney Larry Krasner said in a statement:
"Josh Kruger lifted up the most vulnerable and stigmatized people in our communities — particularly unhoused people living with addiction. As an openly queer writer who wrote about his own journey surviving substance use disorder and homelessness, it was encouraging to see Josh join the Kenney administration as a spokesperson for the Office of Homeless Services.
Josh deserved to write the ending of his personal story. As with all homicides, we will be in close contact with the Philadelphia police as they work to identify the person or persons responsible so that they can be held to account in a court of law. I extend my deepest condolences to Josh's loved ones and to all those mourning this loss."
WHYY reported Kruger had written extensively with bylines in multiple publications, including the Philadelphia Inquirer, Philadelphia Magazine, the Philadelphia Citizen, WHYY, and Billy Penn.
CBS News reported that Kruger overcame homelessness and addiction to work for five years in city government, handling Mayor Jim Kenney's social media and serving as the communications director for the city's Office of Homeless Services.
He left city government in 2021 to return to journalism, according to his website.
"He was more than just a journalist," Kendall Stephens, who was a friend and neighbor of Kruger's, told CBS News. "He was more than just a community member. He was somebody that fought that great fight so many of us are not able to fight that fight because we're too busy sheltered in our own homes wondering if someone is going to knock down our doors and kill us the same way they killed him. The same way they tried to kill me. And we're tired of it."
Kenney said in a statement that he is "shocked and saddened" by Kruger's death.
"He cared deeply about our city and its residents, which was evident in his public service and writing. Our administration was fortunate to call him a colleague, and our prayers are with everyone who knew him."
Shocked and saddened by Josh Kruger's death. He cared deeply about our city and its residents, which was evident in his public service and writing.

Our administration was fortunate to call him a colleague, and our prayers are with everyone who knew him. https://t.co/dnRxQ0Ic3W

— Mayor Jim Kenney (@PhillyMayor) October 2, 2023
The District Attorney's LGBTQ+ Advisory Committee issued the following statement:
"Many of us knew Josh Kruger as a comrade who never stopped advocating for queer Philadelphians living on the margins of society. His struggles mirrored so many of ours — from community rejection, to homelessness, to addiction, to living with HIV, to poverty — and his recovery, survival, and successes showed what's possible when politicians and elected leaders reject bigotry and work affirmatively to uplift all people. Even while Josh worked for the mayor, he never stopped speaking out against police violence, politicized attacks on trans and queer people, or the societal discarding of homeless and addicted Philadelphians.
We are devastated that Josh's life was ended so violently. We urge anyone who has information that could lead to an arrest and prosecution for Josh's murder to contact the Philadelphia Police or the DA's Office directly. LGBTQ+ Philadelphians experience violence of all kinds every day; few people used their platforms to remind powerful people in government of that reality as effectively as Josh Kruger did. Josh and the communities he advocated for every day of his life deserve nothing less than justice and accountability for this outrageous crime."
Lesbian mother from El Salvador released from ICE custody
Jessica Barahona-Martinez arrested on June 26, 2017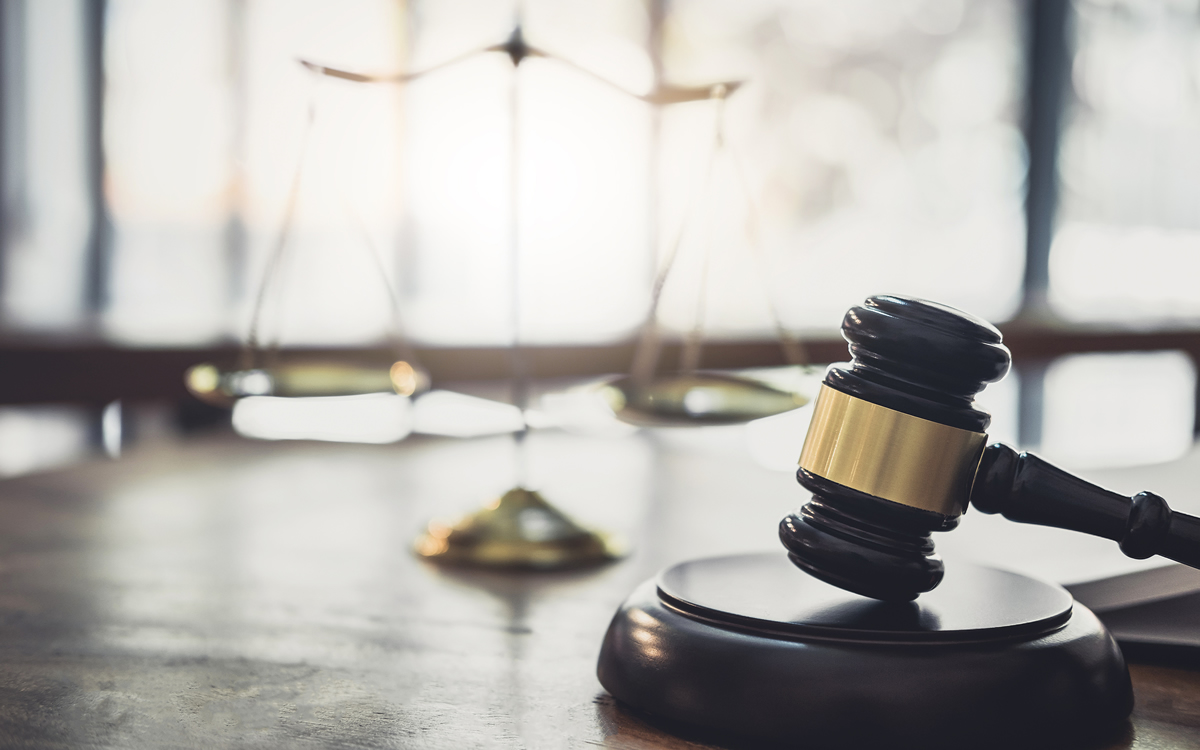 A federal judge last week ordered the release of a lesbian mother from El Salvador who had been in U.S. Immigration and Customs Enforcement custody since June 2017.
Jessica Patricia Barahona-Martinez and her three children entered the U.S. on May 31, 2016. A court filing notes she fled "persecution she faced in El Salvador as a lesbian, and because the government had falsely identified her as a gang member."
Barahona-Martinez lived with her sister and other relatives in Woodbridge, Va., until ICE arrested and detained her on June 26, 2017. She was housed at two ICE detention centers in Virginia until her transfer to the South Louisiana ICE Processing Center, a privately-run facility the GEO Group, a Florida-based company, operates in Basile, La., in October 2020.
An immigration judge in November 2019 granted Barahona-Martinez asylum for the second time. The government appealed the decision and the Board of Immigration Appeals, which the Justice Department oversees, ruled in their favor.
The American Civil Liberties Union and the ACLU of Louisiana last month filed a writ for habeas corpus petition in the U.S. District Court for the Western District of Louisiana's Lafayette Division that asked for Barahona-Martinez's release. U.S. District Judge Terry A. Doughty on Sept. 27 ruled in her favor.
"Petitioner (Barahona-Martinez) ultimately argues that her prolonged detention violates due process; she moves that this court issues a temporary restraining order, requests release, a bond hearing, an expedited hearing and costs and attorney fees," wrote Doughty.
"This court finds that petitioner has plausibly alleged her prolonged detention violates due process," added Doughty.
An ACLU spokesperson on Monday told the Blade that ICE has released Barahona-Martinez and she is once again in Virginia with her children and sister.
State Department hosts intersex activists from around the world
Group met with policy makers, health officials, NGOs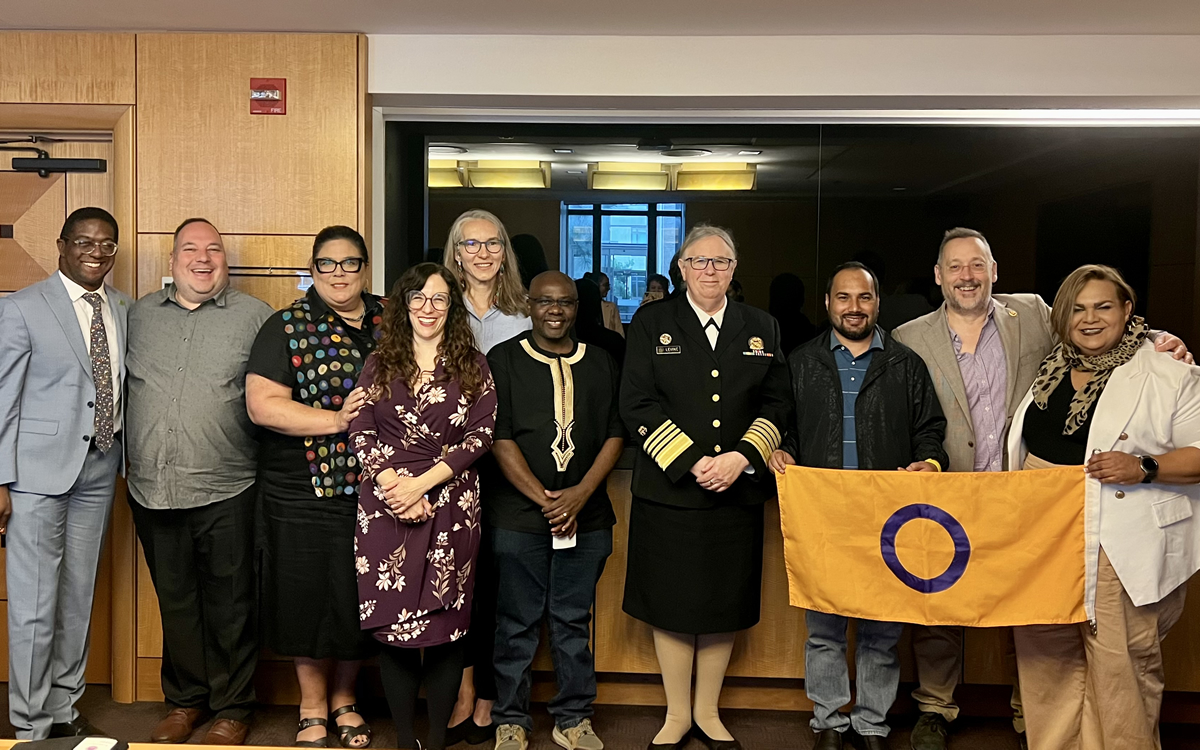 The State Department last week hosted five intersex activists from around the world.
Kimberly Zieselman, a prominent intersex activist who advises Jessica Stern, the special U.S. envoy for the promotion of LGBTQ and intersex rights abroad, brought the activists to D.C.
• Morgan Carpenter, co-founder and executive director of Intersex Human Rights Australia
• Natasha Jiménez, an intersex activist from Costa Rica who is the general coordinator of Mulabi, the Latin American Space for Sexualities and Rights
• Julius Kaggwa, founder of the Support Initiative for People with Atypical Sex Development Uganda
• Magda Rakita, co-founder and executive director of Fujdacja Interakcja in Poland and co-founder of Interconnected UK
• Esan Regmi, co-founder and executive director of the Campaign for Change in Nepal.
Special U.S. Envoy for Global Youth Issues Abby Finkenauer and Assistant Health Secretary Rachel Levine are among the officials with whom the activists met.
Zieselman told the Washington Blade on Sept. 21 the activists offered State Department officials an "intersex 101" overview during a virtual briefing.
More than 60 Save the Children staffers from around the world participated in another virtual briefing. Zieselman noted the activists also met with Stern, U.N. and Organization of American States officials, funders and NGO representatives while in D.C.
"The people we met were genuinely interested," Rakita told the Blade.
Stern in an exclusive statement to the Blade said "the visiting intersex activists clearly had an impact here at State, sharing their expertise and lived experience highlighting the urgency to end human rights abuses, including those involving harmful medical practices against intersex persons globally." Andrew Gleason, senior director for gender equality and social justice at Save the Children US, in a LinkedIn post he wrote after attending his organization's meeting with the activists echoed Stern.
"There are many learnings to recount from today's discussion, but one thing is clear, this is unequivocally a child rights issue, and one that demands attention and action at the intersection of LGBTQI+ rights, reproductive rights and justice, disability justice and more," wrote Gleason. "Gratitude to the panelists for sharing such poignant testimonies and providing insights into what organizations like ours can do to contribute to the broader intersex movement; and thank you to Kimberly for your leadership and bringing this group together."
The activists' trip to D.C. coincided with efforts to end so-called sex "normalization" surgeries on intersex children.
Greek lawmakers in July passed a law that bans such procedures on children under 15 unless they offer their consent or a court allows them to happen. Doctors who violate the statute face fines and prison.
Germany Iceland, Malta, Portugal and Spain have also enacted laws that seek to protect intersex youth.
A law that grants equal rights and legal recognition to intersex people in Kenya took effect in July 2022. Lawmakers in the Australian Capital Territory earlier this year passed the Variation in Sex Characteristics (Restricted Medical Treatment) Bill 2023.
Intersex Human Rights Australia notes the law implements "mechanisms to regulate non-urgent medical care to encourage child participation in medical decisions, establish groundbreaking oversight mechanisms and provide transparency on medical practices and decision making." It further points out the statute "will criminalize some deferrable procedures that permanently alter the sex characteristics of children" and provides "funding for necessary psychosocial supports for families and children."
"It's amazing," Carpenter told the Blade when discussing the law and resistance to it. "It's not perfect. There was some big gaps, but physicians are resisting every step of the way."
The State Department in April 2022 began to issue passports with an "X" gender marker.
Dana Zzyym, an intersex U.S. Navy veteran who identifies as non-binary, in 2015 filed a federal lawsuit against the State Department after it denied their application for a passport with an "X" gender marker. Zzyym in October 2021 received the first gender-neutral American passport.