Fast Five Fix: June 25
New York Pride celebrates 1 year of marriage, Greek pride disrupted, Knicks player apologizes for anti-gay tweet, Blankenhorn recants, and more

An EARTHQUAKE of a news story broke this weekend, when the anti-marriage side's star witness in the Perry trial combating California's Proposition 8, David Blankenhorn, published a New York Times editorial announcing he'd switched sides on the issue. Well, at least that's how it appears. He seems to be for uniting with "gays who want to strengthen marriage." Ultimately, its this sentence that tells us he's made a powerful change of heart: "…as a marriage advocate, the time has come for me to accept gay marriage and emphasize the good that it can do." Now here's the rest of the news.
CBS tells us that Mary Cheney and Heather Poe have done got hitched; Lynne and Dick Cheney say they're "delighted."
Gay Pride in Thessaloniki, Greece was attacked by 50 counter-protesters throwing eggs and bottles of water, according to the Sacramento Bee. Just goes to show we've still got so long to go.
The Salvation Army is on damage control after a high ranking Australian official appearing on a talk show indicated the denomination believes gays should be put to death, according to Truth Wins Out.
Knicks player Amar'e Stoudemire is also on damage control after sending a homophobic direct message over twitter to a follower, says Outsports.
In an unusual about-face, European LGBT site, Pink News reports that Ugandan Ethics Minister, Simon Lokodo has affirmed LGBT rights to peaceably assemble and exercise free speech (h/t Queerty).
VIDEO | Watch Kylie turn it out at New York City Pride, this weekend, singing "All the Lovers."
Check out more videos of Kylie's performance at Towleroad.
ALSO: Towleroad reminds us its the 39th anniversary of one of the deadliest fires in American history, the 1973 intentionally set fire at the UpStairs Lounge in New Orleans, killing 32 gay men attending the Metropolitan Community Church services being held there. The news media's insensitive coverage of the incident, and the police's lack of empathy stand as a stark warning for members of the LGBT community to stay vigilant, visible and active to keep that sort of bigotry from creeping back into social norms. We never want to go back.
The arsonist was never found, and the stories of the carnage are horrifying, but scarier yet is the fact that in many parts of the U.S. prejudice against members of the gay community remain unchanged.
…I refuse to end on a sour note, though. Here is the cutest picture from New York Pride, via GoodAsYou!
DOJ urged to investigate threats against providers of transition-related care
Boston-area hospital forced to evacuate in August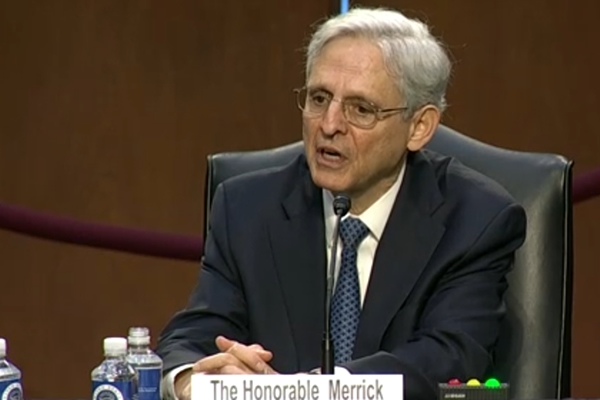 A coalition of major health organizations are calling on U.S. Attorney General Merrick Garland to investigation threats against providers of gender transition-related medical care for youth, asserting ongoing hostility, including bomb threats and threats of personal violence.
The letter, dated Oct. 3, says medical providers are facing threats for providing "evidence-based health care" to youth, which has meant care for gender transitions, such as hormones, puberty blockers and gender reassignment surgery. The targets of these threats, the letter says, are children's hospitals, academic health systems and physicians across the country.
"These coordinated attacks threaten federally protected rights to health care for patients and their families," the letter says. "The attacks are rooted in an intentional campaign of disinformation, where a few high-profile users on social media share false and misleading information targeting individual physicians and hospitals, resulting in a rapid escalation of threats, harassment and disruption of care across multiple jurisdictions."
The letter has an organizational signature from American Academy of Pediatrics, American Medical Association and Children's Hospital Association, listing no names as representatives. According to the letter, the group represent 270,000 physicians and medical students and CHA represents more than 220 children's hospitals across the country.
Major health organizations call on the U.S. Justice Department to take action weeks after Boston Children's Hospital was forced to evacuate over a bomb threat. Authorities later arrested a woman charged with making the after she reportedly phoned in the threat and called the staff "sickos."
The threats, the letter says, have had significant impact on providers and services to patients, including a new mother being prevented from being with her preterm infant because of a bomb threat; the need for increased security at children's hospitals; and staffers facing "increased threats via social media – including to their personal accounts."
A statement from organizations accompanying the letter urges social media companies — including Twitter, TikTok and Meta, which owns Facebook and Instagram — to "do more to prevent coordinated campaigns of disinformation."
Jack Resneck, president of the American Medical Association, said in a statement accompanying the letter "individuals in all workplaces have the right to a safe environment, out of harm's way and free of intimidation or reprisal."
"As physicians, we condemn groups that promote hate-motivated intolerance and toxic misinformation that can lead to grave real-world violence and extremism and jeopardize patients' health outcomes," Resneck said.
The Washington Blade has placed a call in with the Justice Department seeking comment on the letter and the American Medical Association seeking comment on why the letter has organizational signatures as opposed to signatures from any of their representatives.
Youngkin makes additional appointments to Va. LGBTQ+ Advisory Board
Governor plans to revise transgender, nonbinary student guidelines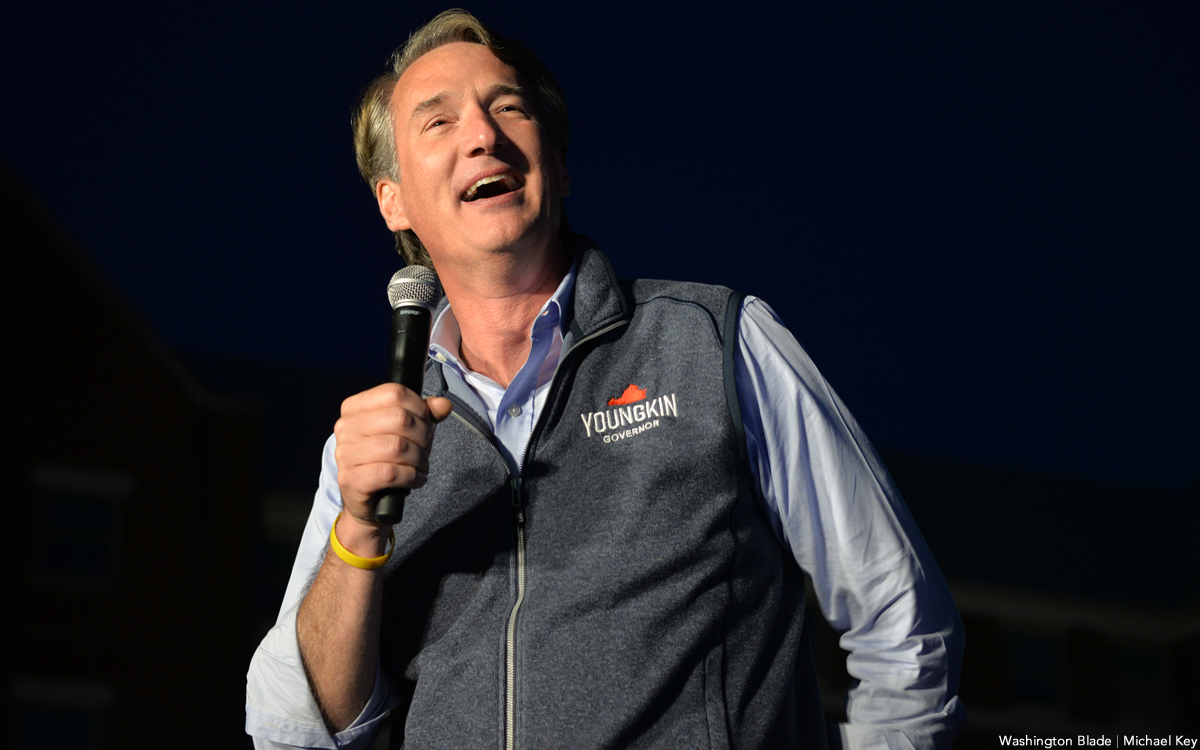 Republican Virginia Gov. Glenn Youngkin on Friday announced the appointment of three people to the Virginia LGBTQ+ Advisory Board.
Youngkin named Kerry Flynn, Jason Geske and Collin J. Hite to the board.
Casey Flores, the president of Log Cabin Republicans of Richmond, in July resigned from the board before his tenure was to begin. The resignation came amid growing criticism over a series of anti-LGBTQ and misogynist comments he made against Vice President Kamala Harris and U.S. Rep. Ted Lieu (D-Calif.), among others.
Youngkin last month announced he plans to revise the Virginia Department of Education's guidelines for transgender and nonbinary students. Thousands of high school students across Virginia on Sept. 27 walked out of class in protest of the planned revision.
Survey shows 72% of Utah residents back same-sex marriage
Troy Williams, executive director of Equality Utah said he's not surprised to see that a majority of Utahns now support marriage equality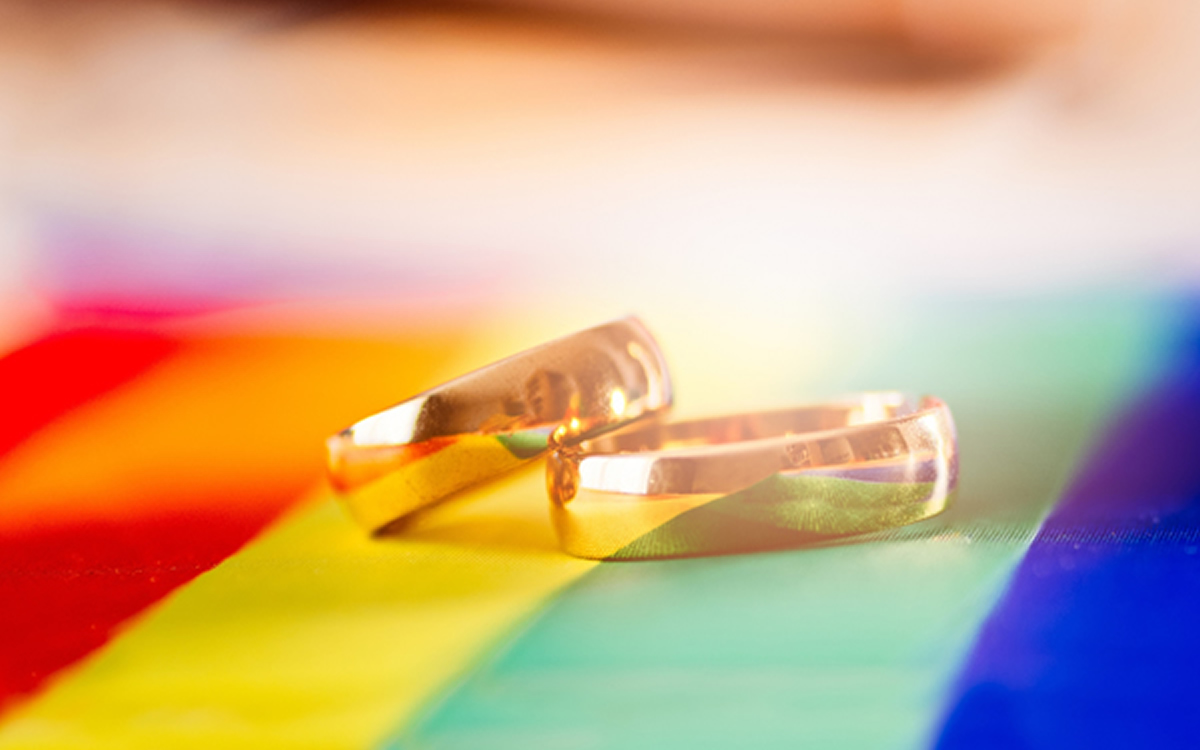 The results of a poll run by the Hinckley Institute of Politics and the Desert News found 72% of Utah's residents agree that marriages between same-sex couples should be recognized by law as valid, with the same rights as cis-gender marriages.
"For a state that less than 20 years ago passed laws and a constitutional amendment prohibiting same-sex marriage, there has been a seismic shift in opinion," said Jason Perry, director of the Hinckley Institute of Politics at the University of Utah.
The Deseret News/Hinckley Institute of Politics survey also found that 23% of those surveyed disagreed, while 5% expressed that they don't know.
The poll shows Utahns are aligned with the nation as a whole on the issue. A Gallup poll in May found 71% of Americans say they support legal same-sex marriage, a new high.
Troy Williams, executive director of Equality Utah, told the Desert News that he's not surprised to see that a majority of Utahns now support marriage equality.
"Utah is a pro-family state, and we recognize that families come in all shapes and sizes. When we see loving, committed couples joining in matrimony, our natural impulse is to support and encourage that love. This gives me great hope for the future," he said.
A new poll shows nearly three-fourths of Utahns support legal same-sex marriage. | By @dennisromboy #utpolhttps://t.co/DBJHHNgmnJ

— Deseret News (@Deseret) September 30, 2022