Gay couple spearheading marriage efforts in Md.
Gerry Fisher, a Life Coach and his husband David Kimble, have taken steps to help ensure marriage equality becomes law effective Jan. 1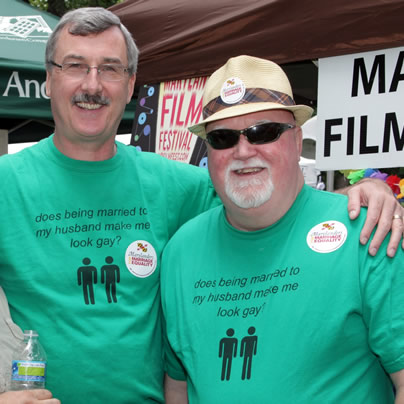 While efforts are underway by Marylanders for Marriage Equality to fight the November referendum attempt by opponents of same-sex marriage, some LGBT people and allies are anxious to get into the fray on their own. Gerry Fisher, a Life Coach and his husband David Kimble, have taken steps to help ensure marriage equality becomes law effective Jan. 1.
One of the early initiatives was the establishment of a Facebook page called "Marriage Equality Information Exchange-Maryland." Currently there are about 700 members. Fisher and Mike Bernard are administrators of the page.
On this page, like-minded individuals can discuss a variety of grassroots techniques to gain support for the movement. It is a "closed" group, meaning that other Facebook users can see the existence of the group and members but not the contents. The page is intended "to build community, share strategies for marriage-equality signature gathering and other events, post documents and pictures, and to inspire one another."
Members post related articles and announce events including signature-gathering activities at farmers markets, rallies, festivals, such as Hon Fest, Orioles games and other venues around the state where crowds typically form. The signatures are part of the strategy by MfME to obtain as many "pledges" as they can for compiling a database, which will be used as a means of communicating with voters, fundraising, recruitment of volunteers and get-out-the-vote drives.
"It was our goal to set up an online presence similar to the ones we saw in the Gov. Deval Patrick (D-MA) campaign and with MassEquality. Something that connected local activists so that they could organize locally more efficiently," explains Fisher. "We also hoped that some areas of the state could share ideas and information with other areas of the state, so there'd be a cross-pollination of ideas, across geography and across subgroups."
Shortly after the creation of the Facebook page, Fisher and Bernard were contacted by MfME. "We quickly agreed on a few concepts: the Facebook page does not speak for the campaign and that we'd emphasize positive messaging about love, commitment, and family. Based on that agreement, we began a partnership with the campaign."
Fisher adds, "Mike and I are team leaders for MfME; we're in every-other-day contact with the MfME director for Baltimore. We collect signatures for the campaign, and we encourage our membership to participate in MfME volunteer efforts and events."
However, Gerry Fisher and husband David Kimble are going beyond social media to attract activists. They are working to hand out stickers, amass signatures and chat with supporters at the Waverly Farmers Market every Saturday from 8 a.m. until noon. They are seeking leaders to work the downtown and Canton farmers markets as well.
In addition, until the election, the couple will be hosting an open house in their Charles Village residence at 2721 Guilford Ave., Baltimore every Friday night.
"The purpose of the ongoing open house is to provide a space for people to meet, get support, have a laugh and vent some steam, get information, talk informally, brainstorm ideas, strategize, announce events, pick up supplies (pledge sheets, stickers), connect across a diverse set of subgroups within the community, and begin the process of 'having conversations' that we'll take with us back out into our daily lives," explains Fisher.
For those who cannot make it to Baltimore, the couple can be contacted through Skype. Refreshments, such as soda, lemonade and light snacks will be available. BYOB. For more info, contact Gerry at [email protected] or 410-949-7888.
Working with MfME is imperative. "This effort is helping the grassroots to find its voice and use it, to get on its feet and move, that will provide the campaign with the foundation from which to organize," says Fisher.
Pride flags vandalized, stolen in Loudoun County town
'Bigoted efforts to terrorize members of our community will not stand'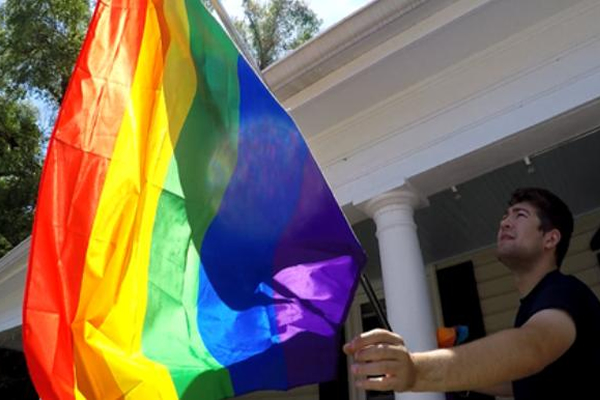 Vandals this week destroyed or stole Pride flags that Lovettsville residents had displayed on their homes.
Calvin Woehrie told WUSA the vandals used a blade to slash the Pride flag that was hanging from his house. The D.C. television station reported the vandals also targeted Woehrie's neighbors who are a lesbian couple with four children.
The Loudoun County's Sheriff's Office said the vandals damaged five Pride flags from three homes and they stole two more. A spokesperson for the Loudoun County's Sheriff's Office told WUSA the vandalism is being investigated as a possible hate crime.
"I wanted to address events that happened over the weekend, that are deplorable and devastating to the entire community," said Lovettsville Mayor Nate Fontaine in a letter he sent to town residents on June 16. "Over the weekend, there was destruction of property that specifically targeted our LGBTQ community. To make this even more heinous is that the destruction of property was done during Pride Month. To have property destroyed targeting members of our community is horrible and can be frightening for those targeted."
"For the individuals who committed these crimes, know that your bigoted efforts to terrorize members of our community will not stand," added Fontaine. "We are working closely with the Loudoun County Sheriff's Office and this has also been added as an agenda item for our June 24th Council meeting."
Glenn Youngkin, the Republican nominee to succeed Virginia Gov. Ralph Northam, on Saturday described the vandalism as "absolutely unacceptable."
"Whether someone is voicing an opinion or flying a flag, as Virginians — and as human beings — we must be respectful of one another," wrote Youngkin in a Facebook post.
"Politicians always seem to be pitting neighbor against neighbor, but I am committed to bringing people together around our shared values, like treating others the same way you want to be treated," he added. "We must all do better by respecting others' right to live their lives freely, without being targeted because of who they are."
WUSA reported Lovettsville residents bought Pride flags to replace the ones that had been vandalized and stolen.
Transgender man murdered in Va.
EJ Boykin was shot outside Lynchburg store on June 14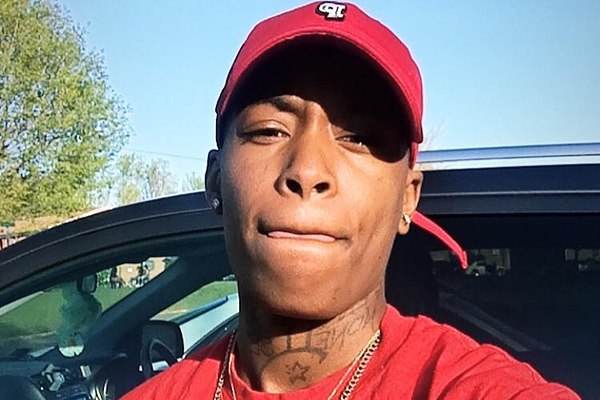 A transgender man was murdered in Lynchburg, Va., on June 14.
The News and Advance, a local newspaper, reported EJ Boykin, who was also known as Novaa Watson, was shot outside a Family Dollar store on the city's Fort Avenue at around 6 p.m. Boykin passed away at Lynchburg General Hospital a short time later.
A spokesperson for the Lynchburg Police Department told the News and Advance the shooting may have been the result of a domestic dispute. Authorities added there is no evidence to currently suggest the shooting was a hate crime based on Boykin's gender identity.
Pittsburgh Lesbian Correspondents reported Boykin was born and raised in Baltimore and was a student at Morgan State University. The blog said Boykin celebrated his 23rd Birthday on June 10, four days before his murder.
Tori Cooper, the director of community engagement for the Human Rights Campaign's Transgender Justice Initiative, in a statement notes Boykin is the fifth trans man reported killed in 2021. HRC notes at least 29 trans or gender non-conforming people are known to have been murdered so far this year.
"The level of fatal violence we've recorded this year is higher than we've ever seen," said Cooper. "All of these individuals deserved to live. We must strike at the roots of racism and transphobia, and continue to work toward justice and equality for trans and gender non-conforming people."
Comings & Goings
Jarvis lands lead consultant role at Meridian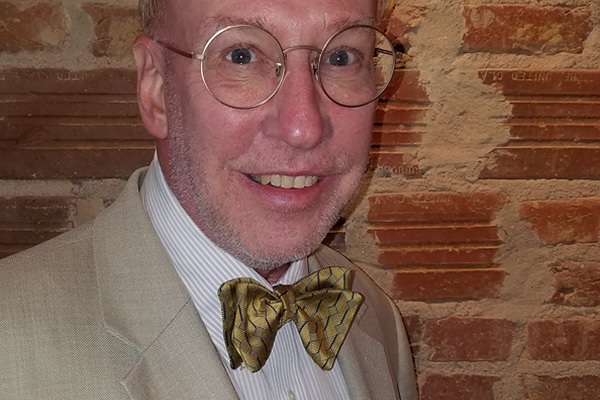 The Comings & Goings column is about sharing the professional successes of our community. We want to recognize those landing new jobs, new clients for their business, joining boards of organizations and other achievements. Please share your successes with us at: [email protected].
The Comings & Goings column also invites LGBTQ+ college students to share their successes with us. If you have been elected to a student government position, gotten an exciting internship, or are graduating and beginning your career with a great job, let us know so we can share your success.
Congratulations to Ted Jarvis on his new position as Lead Consultant with Meridian Compensation Partners, in D.C. He will work on executive compensation, governance research and development. When asked for a response to news of his new role, Jarvis told this story: "I was on the prowl for a new job, I contacted the CEO of Meridian, who worked closely with me during our years at Towers Perrin. After half an hour on the phone, he asked: 'Send me a list of things you really like to do.' I followed up with a list of activities that continually engage my interest. Within a few days he mailed me a job description that reiterated my list almost word-for-word. I feel truly blessed to have a job so aligned with what I enjoy doing. This is going to be great."
Prior to working for Meridian, Jarvis worked as Managing Director with Main Data Group in D.C. and Wilton Manors, Fla. He has also worked as Global Director of Executive Compensation Data, Research & Publications, Mercer, in D.C.; principal with Willis Towers Watson; and as a research consultant with McKinsey & Company. Jarvis is a member of the Lotos Club (New York); a benefactor at Drew University (Morristown, N.J.). He funded two undergraduate prizes (Wettstein Drama Prize; Norton Wettstein and Jane Brown Memorial Prize for Outstanding Academic Achievement); a benefactor, Woodmere Art Museum (Philadelphia): funded William Joseph Coverley-Smith Prize, awarded annually at the Juried Art Competition; and a benefactor, St. Thomas's Episcopal Church (Rochester, N.Y.).
Jarvis earned his MBA from The University of Chicago, Booth School of Business; his bachelor's (cum laude); his Ph.D. (ABD) major in music history, literature and theory from NYU. He earned a Fulbright Scholarship to the University of Vienna.