'Dark Knight' of the soul
Trilogy finale of Batman reboot conflicted, intensely satisfying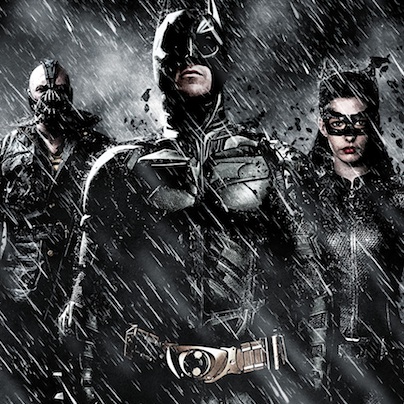 Director Christopher Nolan's "The Dark Knight Rises" leaves you emotionally drained, exhausted and in a daze when the film ends. Nolan, who co-wrote with his brother Jonathan, expertly toys with current widespread fears of a pending apocalypse and squeamishness over talk of waning American hegemony in this spectacular finale to his Batman trilogy.
"The Dark Knight Rises" has a brooding, moody beginning set eight years after "The Dark Knight." Bruce Wayne (Christian Bale) is out of the public eye and withdrawn from society and Batman is a faded memory. Gotham still mourns the loss of District Attorney Harvey Dent when Bane (Tom Hardy) interrupts any reflection on the past by reintroducing newfound terror to the city.
Hardy delivers an exceptional performance as Bane, especially considering he's the follow-up villain to Heath Ledger's brilliantly disturbing (and Oscar winning) interpretation of the Joker in "The Dark Knight." Bane is a hulking mass of muscle with a militaristic breathing device surgically attached to his face, which mechanically provides his voice a diabolical intonation while alleviating the agony of a past facial disfigurement.
Bane at first appears like another greedy aggressor after the Wayne Enterprises empire, with the help of a corrupt board member of the company and a master thief in cat ears, Selina Kyle (Anne Hathaway). The extent of his desire to destroy is revealed by his master plan involving the nuclear reactor of Wayne's clean energy initiative.
Bruce ditches his unkempt hermit look and squeezes back into the bat suit, but in doing so, is forced to confront the personal struggles that have been with him since the trilogy's start in "Batman Begins." Although butler Alfred (Michael Caine) refuses to watch Batman meet his death in another mission to save Gotham, Bruce finds help from faithful weapons expert Lucius Fox (Morgan Freeman), policeman and fellow orphan John Blake (Joseph Gordon-Levitt) and the new CEO of Wayne Enterprises, Miranda Tate (Marion Cotillard).
Even the cunning and calculating Catwoman comes around. From her first appearance in disguise as an obedient maid who steals Bruce's mother's pearls, Hathaway has as much charisma as the two actresses who played Rachel Dawes in the prior two Batman films combined. In their defense, the character Selina Kyle lends itself to far more dynamism and energy — let alone ass kicking — than Bruce's past love interest.
Hathaway looks sexy and sinewy in her cat suit, but her character is not the objectified acknowledgement that gender roles are changing seen in most action films. She is funny, hardened and resourceful, and just as much a savior to Batman as he is to her.
Christian Bale delivers another excellent performance as Bruce Wayne that heavily draws on the previous two films. Bruce struggles with his inner demons that were intensely developed in "Batman Begins." "Rises" is full of allusions to the death of his parents and even his childhood fear of bats resurfaces at a pivotal life-or-death moment. The death of Rachel Dawes and the destruction caused by the Joker in "The Dark Knight" hang over Bruce and he initially struggles with either resigning to his role as apathetic, entitled playboy or anonymous keeper of justice.
What's so striking about Bale as Batman and Christopher Nolan's directing of the franchise is that the hero's humanity is constantly reiterated. Wayne's often battered body, sad eyes and initial withdrawal from Gotham society make him much more complex than most heroes of his genre. Nolan seems to understand that in today's world, trust in a perfect savior is passé.
"The Dark Knight Rises" continuously blurs divisions between good and evil, with even the brutal Bane showing a glimmer of humanity in the end. Nolan challenges our trust in the institutions we depend on through police ineptitude, corporate corruption and a horrifying sequence of explosions right after the singing of the National Anthem at a Gotham "Rogues" football game. At one point when the situation is beyond dire, an anonymous white male president offers empty, flagrantly rehearsed words of hope to the city.
Like most self-serious, epic films these days, "The Dark Knight Rises" is too long (2 hours, 40 minutes), but the plot is easy to follow and doesn't drag. The special effects, action scenes and all of Batman's toys also keep the proceedings engaging throughout.
Much of the film's middle section is full of hopelessness and dread. The ending is heart-wrenching and visually stunning, but that's not to say it isn't bittersweet. That it's an emotional mixed bag is part of what makes it such a satisfying conclusion to the franchise.
DC Center to host estate planning seminar series
Three sessions presented by Murray Scheel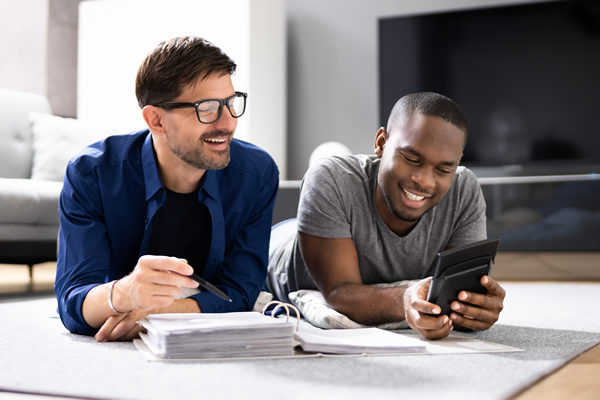 The DC Center for the LGBT Community and the DC Department on Aging and Community Living will host "Estate Planning Tools with Murray Scheel" via Zoom. 
Scheel will walk guests through the process of taking care of the end-of-life planning business that needs to be addressed during the golden years. Scheel is Senior Staff Attorney at Whitman-Walker Health's Legal Services.
This event series will consist of three 1.5-hour sessions:
Jan. 19, 3 p.m. – "Tools for while you're living" (overview, general power of attorney, healthcare power of attorney, disposition of remains, etc.)
Jan. 26, 3 p.m. – "Tools for after you're gone" (living wills, last wills, assets, etc.)
Feb. 2, 3 p.m. – "Healthcare insurance & long term care" (Medicare, Medicaid, correcting misinformation, skilled nursing, hospice care, etc.)
To register for this event, visit the DC Center website.
DC Center to host legal seminar for trans people
Attorney Richard Tappan and paralegal Miranda Shipman to give legal advice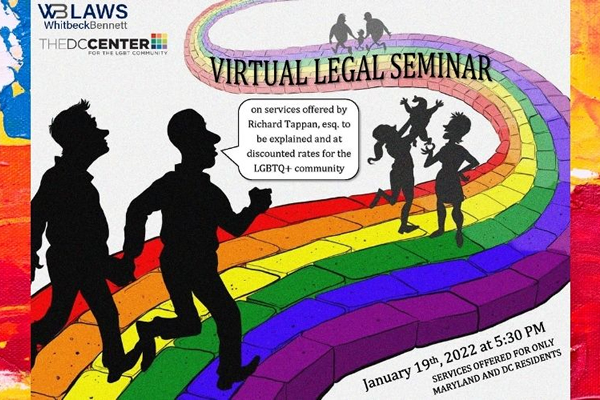 The DC Center for the LGBT Community will host a "Gender and Name Change Legal Seminar" on Wednesday, Jan. 19 at 5:30 p.m. online.
Attorney Richard Tappan and paralegal Miranda Shipman will give legal advice and speak on the importance of the legal community within the LGBTQ community, the difficulties of the LGBTQ community in the legal field and name and gender changes.
Guests can find the link at the DC Center website.
Seeking love and community in Nicaragua
'High-Risk Homosexual' explores author's youth, coming out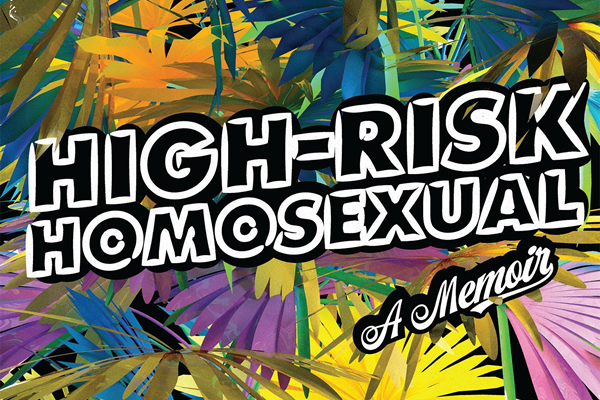 'High-Risk Homosexual: A Memoir'
By Edgar Gomez
c.2022, Soft Skull Press
$16.95/304 pages
Here. Try this.
It fits you, but the color isn't flattering. It's too long, too short, too tight, too loose. That's not your style, so try something else until you find the thing that looks like you. The perfect thing is out there. As in the new book "High-Risk Homosexual" by Edgar Gomez, when something's right, it's right.
He was 13 when he figured out that he was a problem to be solved.
Edgar Gomez' mother had left him in her native Nicaragua with his tíos, just for a while because she had to return to Florida to work. He wasn't there without her for long, but it took years for him to understand that his time with his uncles was meant to make him more masculine.
In retrospect, he says, nobody wanted him to be a man more than he did. He wanted to be liked by other kids and so he told lies in school to make himself stand out. He wanted his mother to see his love of pretty things and say that it was OK. He wanted his brother to acknowledge that Gomez was gay, and to tell him that he loved him.
Instead, after his brother left for college, Gomez got his first boyfriend, a boy he came out to but who couldn't come out to himself. He was called names in school. He came out to his mother, who freaked out about it. He befriended a drag queen, but "Princess" used him.
Things he wanted: a real boyfriend. Love. A ban on the stereotype of a macho Latinx man.
Things he still had, while in college: his mother and older brother. A tormentor-turned-mentor. A part-time job. His weirdness. His virginity.
Things he wanted to lose, while in college: his room at his mother's house. His virginity, but that wouldn't happen until later, during a painful one-afternoon-stand with a hot man who said he had a girlfriend. That hurt, both physically and emotionally but like so many things at so many times, Gomez tried not to think about it.
If he never considered what he didn't have, he says, "I wouldn't miss it."
In a way, you could say that "High-Risk Homosexual" is a book in search of a point. It's really quite random and told (mostly) linearly, but not quite. It has its peaks, but also low valleys. And you won't care about any of this, because you'll be enjoying every bit of it.
Yeah, this memoir is good: author Edgar Gomez's literary wandering makes it feel much like an honest conversation with readers. There are wince-worthy moments that allow empathy here, and experiences that are unique but oddly ubiquitous, that leave space for a sense of sympatico. There are passages that are so wistfully uncomfortable that you might squirm, or start "snort-laughing," or want to stop a moment and just think.
And there's room for that, too, so take your time. "High-Risk Homosexual" is an affable book with just enough seriousness to make it worth a try.