Mehlman: Md. same-sex marriage law "enhances freedom"
Former RNC chair to co-host Marylanders for Marriage Equality fundraiser in Manhattan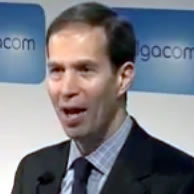 Former Republican National Committee Chair Ken Mehlman stressed on Monday that the fight to defend Maryland's same-sex marriage law is personal.
"Having grown up in Baltimore and with family still living there and in Bethesda, I am pleased to support the effort to permit civil marriage in Maryland," he told the Blade. "This proposal enhances freedom and encourages fairness, while also safeguarding religious freedom."
Mehlman, who managed then-President George W. Bush's 2004 re-election campaign, spoke to the Blade three days before he will co-host a Marylanders for Marriage Equality fundraiser in New York City alongside gay director John Waters, who is also from Baltimore. Actor Josh Charles, supermodel Hilary Rhoda and other Marylanders will also co-host the event alongside actresses Julianne Moore and Sarah Jessica Parker, comedian Sandra Bernhard, former New York Rangers forward Sean Avery and others.
Governor Martin O'Malley is also scheduled to speak at the event where tickets range from $250 – $25,000.
Same-sex marriage activists have credited Mehlman, who came out as gay in 2010, with successfully lobbying Republican lawmakers to support nuptials for gays and lesbians – four GOP New York state Senators voted for the same-sex marriage bill that Gov. Andrew Cuomo signed into law in June 2011.
Mehlman also urged New Hampshire lawmakers in an op-ed that the Union Leader, the state's largest newspaper, published in January to vote against a bill that would have repealed the Granite State's same-sex marriage law. Lawmakers defeated the measure in the state House by a 211-116 margin in March, with 100 Republicans voting against it.
Mehlman also reached out to Maryland GOP lawmakers – including state Sen. Allen Kittleman (R-Howard County) and state Del. Wade Kach (R-Baltimore County) – before Annapolis lawmakers ultimately approved a same-sex marriage bill in February. O'Malley signed it into law on March 1, less than two weeks after Republican New Jersey Gov. Chris Christie vetoed a measure that would have allowed gays and lesbians to tie the knot in the Garden State.
The GOP adopted party platform during last month's Republican National Convention in Tampa that endorses a proposed federal constitutional amendment that would define marriage as between a man and a woman — the D.C. Republican Committee in late June became the first state GOP party to add LGB-inclusive language to its platform. Republican presidential nominee Mitt Romney said during his RNC acceptance speech that he would "honor the institution of marriage" if elected.
Florida Congresswoman Ileana Ros-Lehtinen; David Koch; Meghan and Cindy McCain and James C. DiPaula, Jr., former Maryland Gov. Robert Ehrlich's campaign manager and chief of staff, are among the Republicans who have endorsed marriage rights for gays and lesbians.
"Republicans and conservatives should support this because it is consistent with our principles: more freedom, less government interference, family values like commitment and love, all while safeguarding religious freedom," Mehlman told the Blade. "If you want to stand up for freedom and family values, then you should support allowing adults the freedom to marry the person they love."
Equality Loudoun hosts its first Pride celebration
'Our plans for next year are going to be bigger, bolder'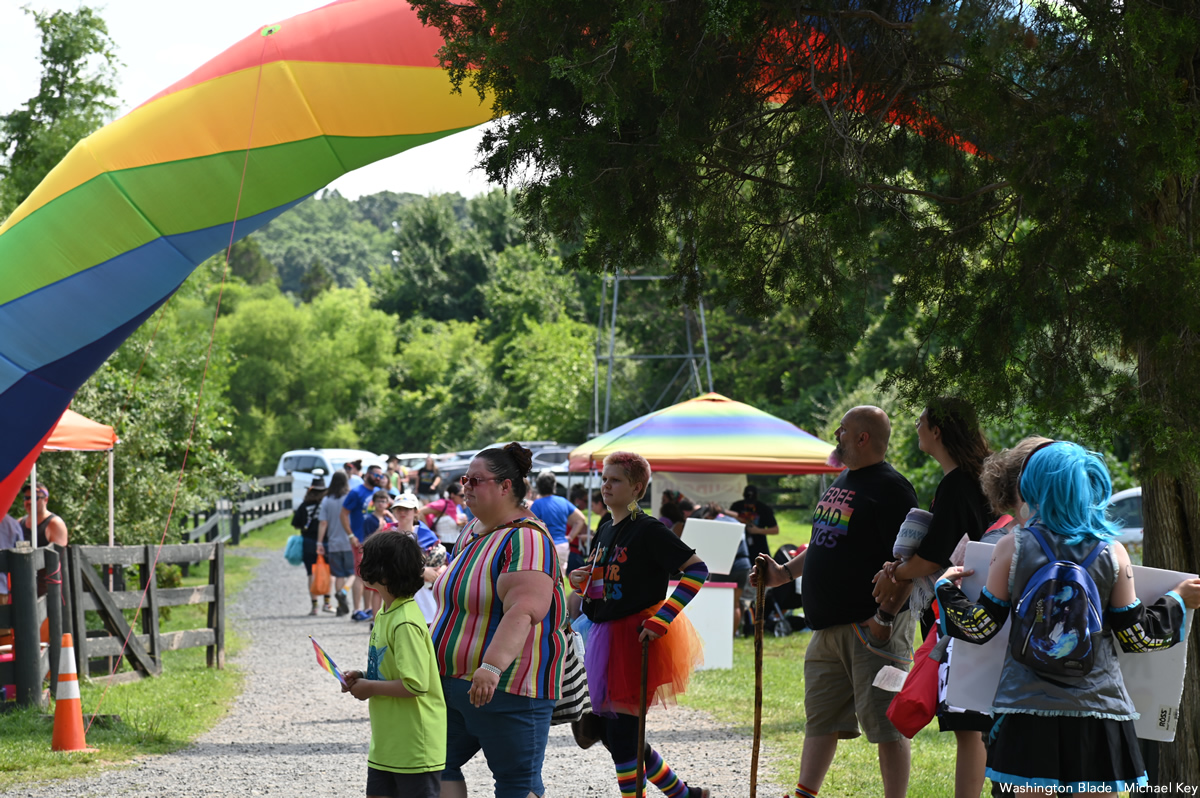 A year after a controversial brawl between parents and administration officials regarding the implementation of trans-friendly policies in public schools in Loudoun County, Va., a local LGBTQ organization hosted its inaugural Pride festival in solidarity with the area's LGBTQ community.
"Pride means a chance to show this county that the loud voices who have been standing against LGBTQ equality do not represent the voices of [everyone] in the [county]," said Cris Candiace Tuck, president of Equality Loudoun. "[A lot of us] here believe in equality."
Equality Loudoun hosted its Pride celebration on June 26 at Claude Moore Park in Sterling, Va.
When planning for Pride month festivities, the organization designed the events to reflect the diverse interests and identities of Loudoun County's queer population. There was a wide collection of vendors selling Pride merchandise, advocacy non-profit organizations and musical acts featured on the main stage.
There was also a "Loudoun Pride Drag Stage" event where the "hottest of Loudoun Royalty" showcased their musical talents.
"We want everyone to … recharge emotional batteries that have been drained," said Tuck.
Planning Equality Loudoun's Pride festival did not come without its fair share of surprises. Initially, the organization had planned for a smaller event. However, when more individuals began showing interest, the organization was forced to switch to a bigger venue to allow more vendors to attend.
"We had many vendors call in and we had to turn a [number] away," said Tuck.
The organization planned its festivities in 90 days, two weeks during which it raised $45,000 — three times as much as it had originally expected.
Equality Loudoun has its sights set on getting LGBTQ community members and allies connected to the resources the organization offers through education and health advocacy.
"Pride [will always be] a celebration of our heritage," said Tuck. "It's a moment to recognize what we have gained and lost."
Tuck said that ideas for next year are already underway.
"Our plans for next year are going to be bigger, bolder and brighter," he said.
Click HERE to see more photos from the event.
Comings & Goings
Cummings joins White House Office of National Cyber Director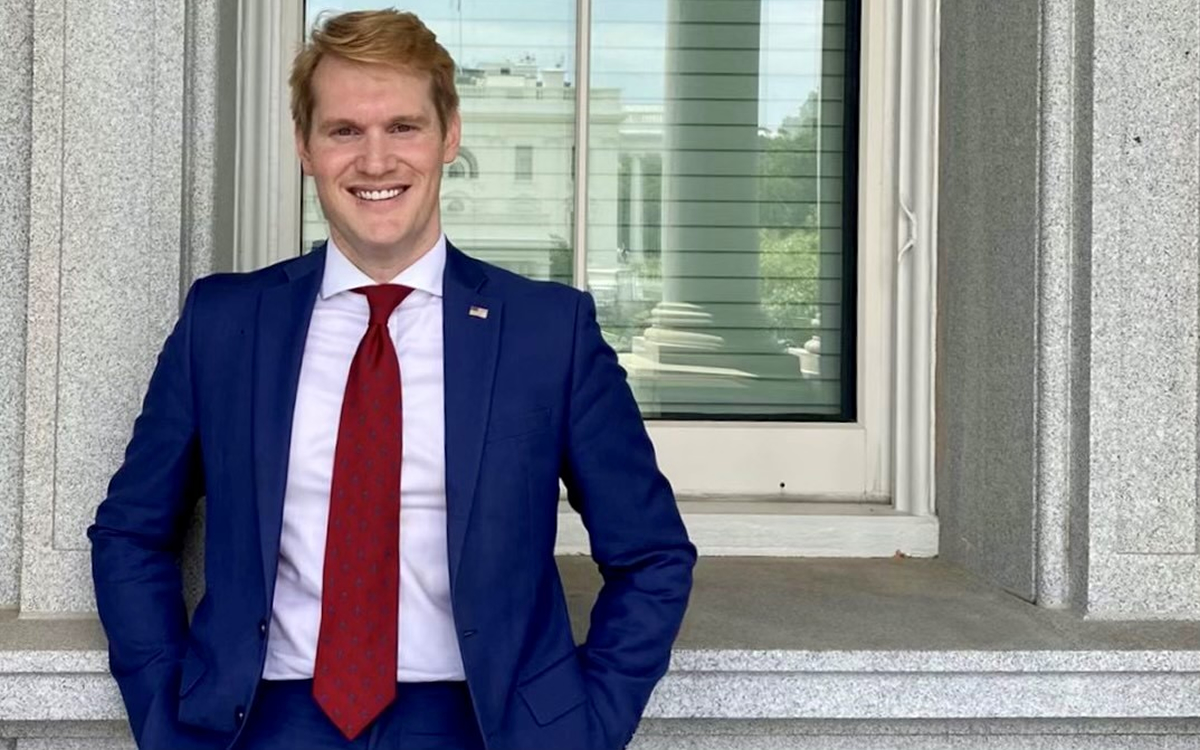 The Comings & Goings column is about sharing the professional successes of our community. We want to recognize those landing new jobs, new clients for their business, joining boards of organizations and other achievements. Please share your successes with us at: [email protected]. 
Congratulations to John Cummings on joining the Office of the National Cyber Director at the White House as Director of Supply Chain and Technology Security. Upon getting the position, he said, "I am beyond thrilled to join the growing team at the National Cyber Director's Office and bring my experience to our mission of mitigating the cyber threats facing our nation and ensuring every American can enjoy the full benefits of the digital ecosystem. It is truly a privilege to work with this incredibly brilliant and collegial group of cyber experts." 
Prior to joining the White House, Cummings served as Associate General Counsel at the Office of the Director of National Intelligence (ODNI). Before that role, he served as interim Chief Counsel for ODNI's National Counterintelligence and Security Center and as Associate General Counsel for the Office of the Inspector General of the Intelligence Community.
He has provided legal advice and counsel on matters of government-wide and interagency policy and national security in the areas of executive authority, cyber, constitutional law, civil rights and civil liberties, legislative affairs, and international cooperation. He has worked on recruiting LGBTQ, women, and minority applicants for government roles in national security and is experienced in public relations, stakeholder relationships, and international partnerships.
Cummings began his career clerking for the Honorable Ivan L.R. Lemelle, U.S. District Court for the Eastern District of Louisiana, and also clerked for the House Committee on Homeland Security and the American Bar Association's Standing Committee on Law and National Security.
He attended Villanova University where he received a bachelor's degree in English. He earned his J.D. from Loyola Law, New Orleans, and his LL.M. in National Security Law from Georgetown Law.
Abortion rights in post-Roe Maryland, Delaware
Practice generally legal, with some restrictions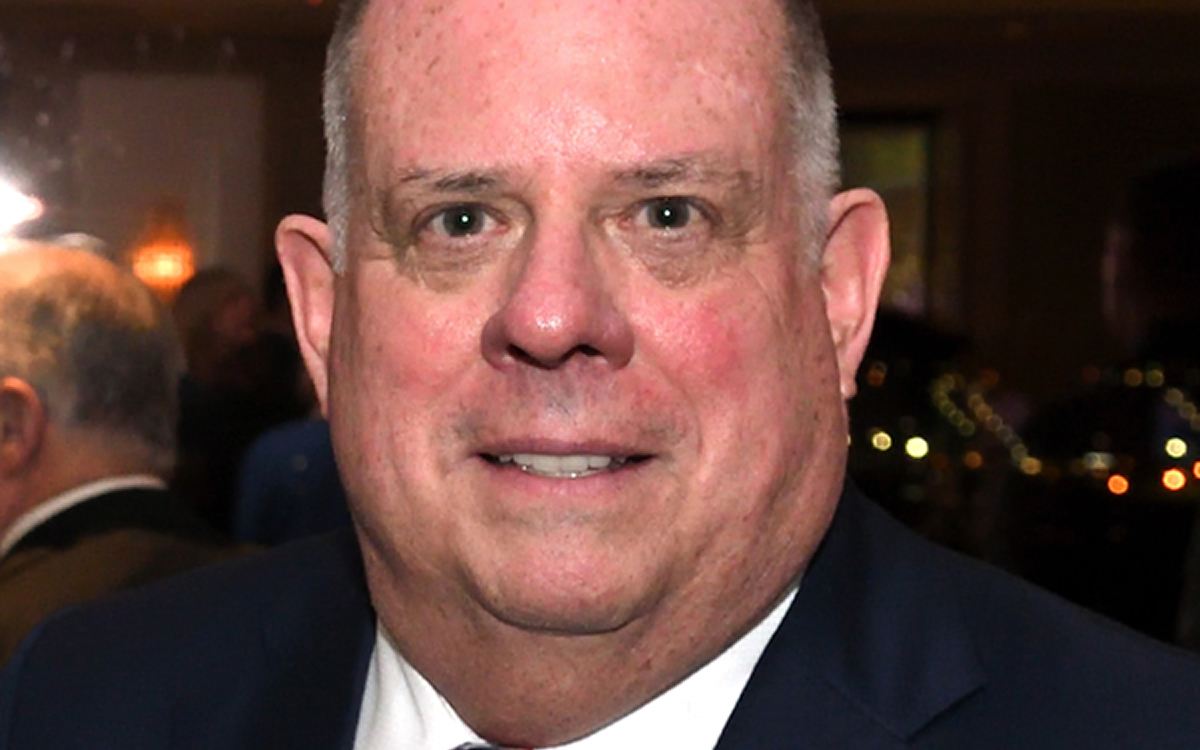 The U.S. Supreme Court on Friday overturned Roe v. Wade, which in 1973 found that the decision to receive an abortion was generally protected by the Constitution of the United States. With the broadest federal protection of abortion access now rescinded, the legality of abortion will by and large be determined on the state level.
In Delaware, abortion is legal through the Medical Practice Act — but with some restrictions.
After fetal viability, or the point where a fetus can survive outside the uterus, abortion in the First State becomes illegal unless necessary for the patient's "life or health," or if the fetus has a condition "for which there is not a reasonable likelihood" that it will survive outside the uterus, according to Subchapter IX of the act.
Additionally, under the state's Parental Notice of Abortion Act, physicians cannot perform a surgical abortion on minors under the age of 16 unless the patient's parent or guardian has received at least 24 hours notice from a medical professional. Notice is not required for nonsurgical abortions.
On the federal level, the funding of abortion is illegal through the 1977 Hyde Amendement "except in cases of life endangerment, rape or incest," according to the Guttmacher Institute, a sexual and reproductive rights advocacy organization. States are only federally required to fund abortions that meet these conditions through federal-state Medicaid programs.
While some states also fund abortions deemed medically necessary regardless of whether they endanger a patient's life, Delaware state law does not extend beyond federal guidelines: The state only funds abortions in cases of life endangerment, rape or incest.
Abortion legislation in Delaware mirrors neighboring Maryland, whose laws include similar restrictions on abortion after fetal viability and abortion for minors under the age of 16. But abortion laws in these states are generally more restrictive than other mid-Atlantic counterparts, such as New Jersey and New York.
Maryland Gov. Larry Hogan (R) weighed in on the state's abortion law on Friday.
"In 1992, Maryland voters approved a constitutional referendum legalizing and protecting access to abortion as a matter of state law – that measure remains in effect today following the Supreme Court decision in Dobbs v. Jackson. I swore an oath to uphold the Constitution and the laws of Maryland, and that is what I have always done and will continue to do as governor."
The impact of Roe v. Wade's fall in Delaware remains uncertain. While the abortion rate in Delaware steadily declined between 2014 and 2017, recent findings show that instances of abortion are increasing once again in the state, reflecting a rise on the national level.