High stakes in marriage cases awaiting Supreme Court
Legal experts weigh in on what to expect next week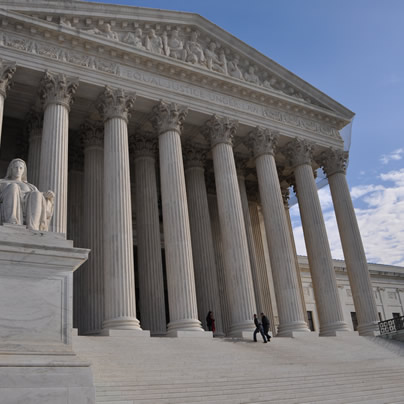 All eyes will be on the U.S. Supreme Court next week when it could announce whether it will take up high-profile LGBT-related cases challenging the Defense of Marriage Act and California's Proposition 8 — and the results of those decisions could have an immediate impact on the marriage rights of same-sex couples.
On Monday, justices are scheduled to hold their first conference to decide cases they will consider when they reconvene in October following their summer recess. Among the cases docketed for this meeting is federal litigation challenging Prop 8, now known as Hollingsworth v. Perry, and one of the cases challenging Section 3 of DOMA, Windsor v. United States.
Justices can decide to take up a case, decline to hear it or put off the decision on considering the lawsuit for a future conference. It takes a vote of four justices to grant a writ of certiorari (to take up a case) but the decision will be put off if any one justice wants more time to decide.
The decision on the Prop 8 case is of particular note because if the court decides against taking up the case and lets stand an appeals court decision against the same-sex marriage ban, gay couples would once again have the right to marry in the nation's most populous state immediately following a mandate from the U.S. Ninth Circuit of Appeals.
But if the Supreme Court decides to take up the case, the ban would remain in effect until the justices make their own ruling in the lawsuit. It's possible the court could make a decision saying lower courts erred in overturning Prop 8. For the same-sex marriage ban to come to an end at that point, another lawsuit coming up from the district courts or repeal of Prop 8 at the ballot would be necessary.
Jennifer Pizer, legal director for the Williams Institute, said while she thinks the court is likely to take up cases related to DOMA, it's a "much harder guess" whether justices will decide to hear the Prop 8 litigation.
"There might well be four justices that disagree with what the Ninth Circuit held, but I think it would be challenging for them probably — as it is for everybody else who's watching the court — to wonder where a fifth vote might go," Pizer said. "So I think it's even odds that the court will not review in Perry."
Jon Davidson, legal director for Lambda Legal, said in the event that the Supreme Court decides not to hear the Prop 8 case, gay couples should wait for the mandate from the Ninth Circuit before marrying in California.
"My advice to people is plan a nice wedding as opposed to running that day to go get married because there's always some risk for couples that get married and 10 years split up, one might say, 'You didn't really get legally married because the injunction wasn't in place yet and Prop 8 was still the law and they shouldn't have married us,'" Davidson said. "Although I think that argument would lose, people don't need to take on potentially having to fight about that later. If they just wait until the mandate, there won't be any question."
There could be an advantage for the LGBT community if the Supreme Court takes up the lawsuit because it could produce a ruling that would affect not only California, but all states with same-sex marriage bans throughout the country. Still, this level of examination bring a new scope of review to the Prop 8 lawsuit because the Ninth Circuit was limited in the way it restricted its reasoning to California.
Pizer said the Supreme Court could rule with a larger scope when considering the constitutionality of Prop 8, but such an evaluation would be unlikely given the limited nature of the Ninth Circuit ruling.
"I think it's extremely unlikely that there would be a ruling either calling in question all the marriage restrictions of all the states that have them, or on the flip-side, holding that marriage absolutely as a matter of federal law must be restricted just to different-sex couples," Pizer said. "The things that could be done on the more extreme ends of something favorable or unfavorable to same-sex couples is not so likely."
The situation is slightly different for the DOMA lawsuits because the Windsor case is the only one that has been fully briefed and docketed for the Sept. 24 conference. The court may not issue a decision on reviewing DOMA until the full range of lawsuits challenging the anti-gay law have been scheduled for consideration.
More DOMA-related cases haven't yet been set for consideration even though the high court has been asked to consider them. They're the consolidated case of Gill v. Office of Personnel Management and Commonwealth of Massachusetts v. Department of Health & Human Services, the only lawsuit in which an appeals court has ruled against DOMA, as well as Golinski v. Office of Personnel Management and Pedersen v. Office of Personnel Management.
Davidson said the Supreme Court could also wait to make a decision on whether to hear the Prop 8 lawsuit until making a decision on whether to hear the DOMA cases.
"Different issues in the cases, but they might say, 'Well, let's think about all these at the same time to think about whether we should grant review in both kinds of cases or one, and which order," Davidson said.
As with the Prop 8 case, if the Supreme Court decided against hearing the DOMA cases, it would have significant immediate impact. The federal government would recognize the same-sex marriages of states within the jurisdiction of the First Circuit and other challenges against DOMA would continue up the pipeline.
But the court is widely expected to decide to take up the constitutionality of DOMA because unlike Prop 8, the issue is related to federal law and the U.S. Justice Department has interceded — first in July and again this month — to ask the court to take up each of the four cases pending before the court related to the law. And a ruling from the Supreme Court would almost certainly have a nationwide scope that would enable federal recognition of same-sex marriages throughout the country as opposed to a ruling that would affect only one state.
There's another benefit to the LGBT community if the Supreme Court were to take up the cases: the application of higher standard of review for cases related to sexual orientation. The Golinski and Pedersen cases are unique among the other DOMA lawsuits because they are the only ones in which lower courts have ruled against DOMA on the basis that they don't meet the standards of heightened scrutiny, or the assumption they're unconstitutional. If the Supreme Court were to consider these cases along with other DOMA cases, it could set precedent for applying heightened scrutiny to other laws in the future.
A Supreme Court ruling in favor of the anti-gay side would be significantly burdensome for supporters of same-sex marriage. That would mean opponents of the law would have to fight through the legislative process to lift the ban — a daunting task especially if Republicans were to retain control of the House.
Justices also have an opportunity in taking up the DOMA cases to assert whether the House Republican-led Bipartisan Legal Advisory Group, which took up defense of DOMA after the Obama administration declined to defend the law, has standing to defend it. Some lower courts have hinted BLAG may lack standing to defend DOMA because it's a committee within the House that hasn't been approved by a floor vote in either chamber of Congress.
Doug NeJaime, who's gay and a law professor at Loyola Law School, said the role of BLAG and where the committee derives its authority presents an interesting question to the Supreme Court.
"It would be interesting to see whether the justices actually ask those threshold questions about what the status and standing of BLAG actually is," NeJaime said. "Because both sides want a substantive determination, I think that's partly why we haven't seen it become a huge issue, but it is an interesting question."
It's unclear what the schedule will be like for the cases if the Supreme Court decides to take them up. Briefings would ensue in the months that follow and oral arguments may take place in the spring for the court to make a ruling before it adjourns in June. For the DOMA lawsuit, the Supreme Court may take up the cases, but decline to take action until more appellate courts have made decisions on the pending litigation.
Pizer said the Supreme Court may seek to hear arguments on the Prop 8 cases at the same time because they're both related to marriage.
"The DOMA cases are quite distinct from Perry, but at the same time, they concern marriage for same-sex couples, and certainly some of the arguments made in all these cases resemble, so it wouldn't be that surprising for the justices to decide to consider a number of them at the same time," Pizer said.
Legal experts also say the votes of each of the justices in granting a writ of certiorari shouldn't be an indication of how they'll ultimately rule in each of the cases.
NeJaime said observers "can't read too much into" the certiorari votes because justices may decide to take up the cases either because they want to uphold or strike down the laws at hand.
"I think there are clearly going to be justices, for instance, on the DOMA cases that want to take it to overturn, and will overturn DOMA, and, I think, there are justices that want to take it and would uphold DOMA, so I think it's hard to tell, although I think the DOMA cases are the stronger cases for the LGBT side," NeJaime said.
Other LGBT cases pending before the Supreme Court are scheduled for September conference, but they aren't as high-profile as the marriage cases. Justices will consider whether to take up the case of Diaz v. Brewer, in which Gov. Jan Brewer (R) has appealed an injunction placed by a district court prohibiting her from enforcing a law taking away domestic partner benefits from Arizona state employees. Another pending case is National Organization for Marriage v. McKee, in which the anti-gay organization is challenging Maine disclosure laws requiring it to reveal donors regarding its involvement in the 2009 marriage ballot initiative in the state.
Biden's Pride month proclamation: 'Our nation faces another inflection point'
States across the country have passed anti-LGBTQ laws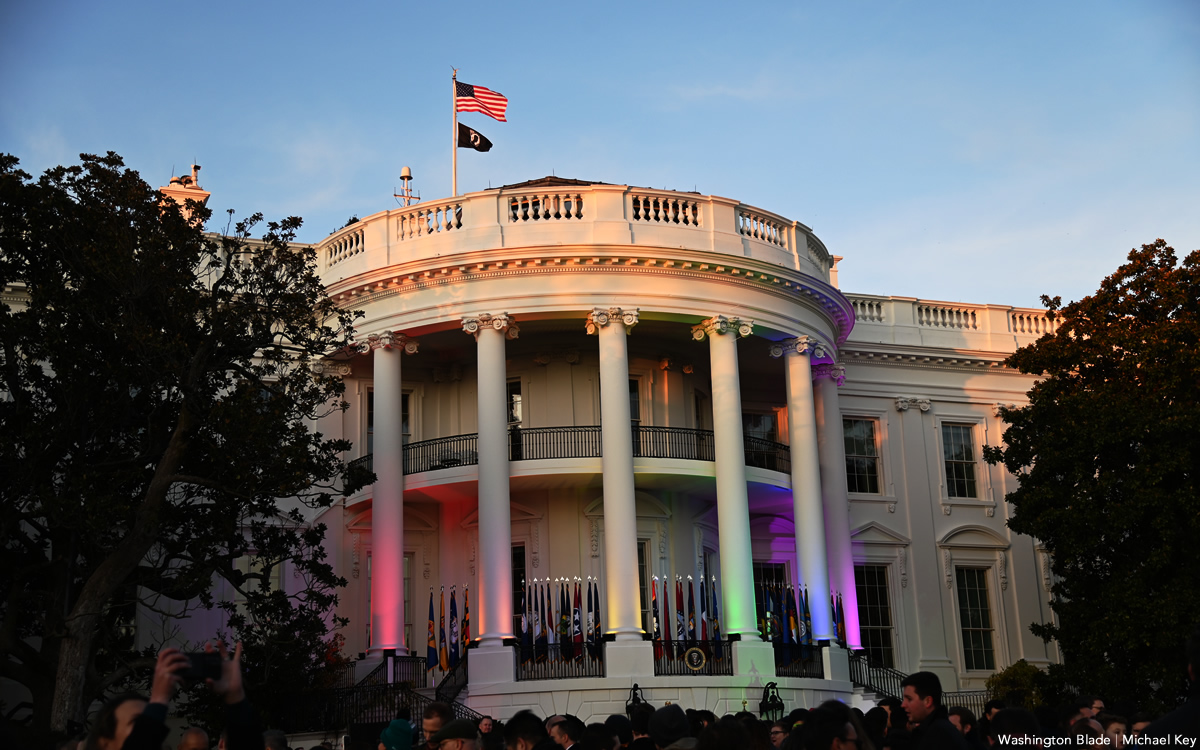 Just as the 1969 Stonewall riots marked a transformational time for LGBTQ civil rights in America, the country now faces another critical inflection point, President Joe Biden said in the White House's proclamation Wednesday honoring Pride month.
This moment is precipitated by the wave of hateful anti-LGBTQ legislation moving through state and local legislatures across the country and amid the escalating violence and threats of violence against the community, the statement notes:
"In 2023 alone, state and local legislatures have already introduced over 600 hateful laws targeting the LGBTQI+ community. Books about LGBTQI+ people are being banned from libraries. Transgender youth in over a dozen states have had their medically necessary health care banned. Homophobic and transphobic vitriol spewed online has spilled over into real life, as armed hate groups intimidate people at Pride marches and drag performances, and threaten doctors' offices and children's hospitals that offer care to the LGBTQI+ community. Our hearts are heavy with grief for the loved ones we have lost to anti-LGBTQI+ violence."
Biden drew parallels between the "LGBTQI+ protestors" who "bravely stood their ground" against the law enforcement dispatched to arrest them more than 50 years ago and the youth organizers leading walkouts in response to discriminatory education laws, along with the "young people and their parents [who] are demonstrating unimaginable courage by testifying in state capitols in defense of their basic rights."
The statement reaffirms the Biden-Harris administration's commitment to standing "proudly with the LGBTQI+ community in the enduring struggle for freedom, justice and equality," chronicling some of the major steps the administration has taken on this front.
Biden highlighted his issuance, on his first day in office, of an executive order prohibiting anti-LGBTQ discrimination, along with his signage last year of the Respect for Marriage Act, which codified protects for the rights of same-sex couples that might otherwise be jeopardized by the U.S. Supreme Court's conservative supermajority.
The statement then noted the administration's moves to protect LGBTQ youth by ordering federal agencies to: Combat conversion therapy, "end the crisis of homelessness among LGBTQI+ youth and adults," and address anti-LGBTQ discrimination in foster care.
Meanwhile, Biden said, the Justice Department is fighting against discriminatory laws targeting transgender youth, while the U.S. Departments of Education and Health and Human Services have drafted rules that would better protect anti-LGBTQ discrimination "in healthcare, at school and in sports" and the White House is developing ways to combat online harassment and abuse that "disproportionately target LGBTQ people."
Finally, the White House noted: Its rollout last year of the Suicide and Crisis Lifeline for LGBTQ youth, who can now reach specially trained counselors by dialing 988 and then three; the administration's appointment of historic numbers of LGBTQ appointees at all levels of the federal government; and its repeal of bans preventing trans people from serving in the U.S. Armed Forces.
From passing federal nondiscrimination protections for LGBTQ Americans via the Equality Act to addressing "the crisis of violence against transgender women and girls of color," Biden acknowledged the work that lies ahead.
"This month and every month," his proclamation concludes, "let us celebrate the pride that powers the movement for LGBTQI+ rights and commit to doing our part to help realize the promise of America, for all Americans."
Defense secretary orders cancellation of drag show at Nev. Air Force base
Event was to have taken place at Nellis AFB on Thursday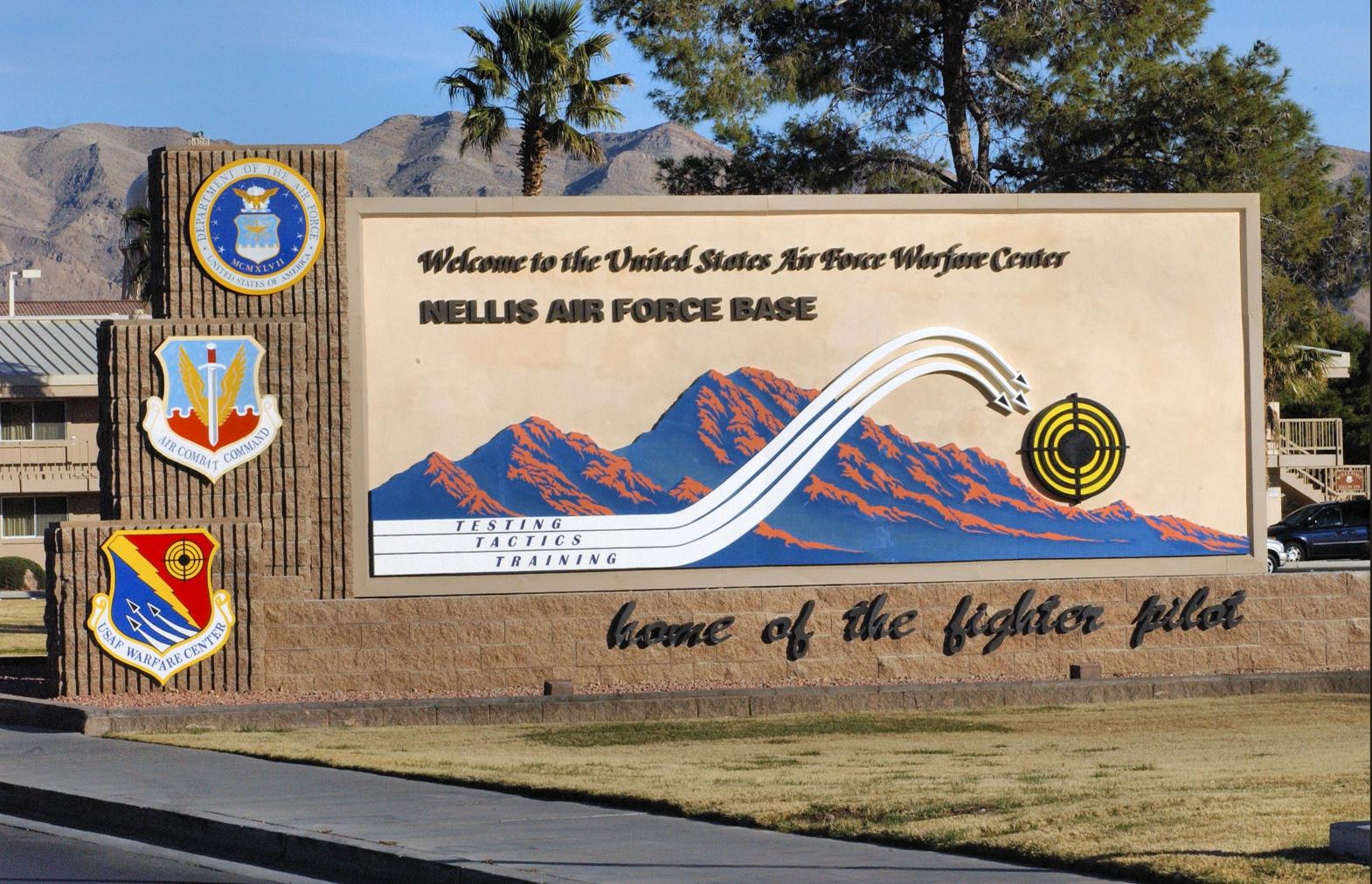 A previously scheduled drag show to kick off Pride month on the sprawling Nellis Air Force Base, an advanced combat aviation training facility for the U.S. Air Force northeast of Las Vegas, was cancelled Wednesday according to a Pentagon official, after U.S. Defense Secretary Lloyd Austin and Gen. Mark Milley, chairman of the Joint Chiefs of Staff, stepped in.
A Pentagon source familiar with the matter told the Washington Blade that Milley informed Air Force Chief of Staff Gen. Charles Q. Brown, Jr., that it is not Pentagon policy to fund drag shows on bases and the show needed to be canceled or moved off base.
The issue over drag performances was a focus at a House Armed Services Committee hearing earlier this year on March 29, when anti-LGBTQ Congressman Matt Gaetz (R-Fla.) demanded in an angry tone that Austin and Milley explain why drag queen story hours were being hosted on U.S. military installations. The Florida Republican mentioned bases in Montana, Nevada, Virginia and Germany.
In a highly publicized incident in May 2022, Stars and Stripes reported that the Commanding General of the 86th Airlift Wing at Ramstein Air Force Base in Germany had a drag queen story time, that was to be held in honor of Pride month cancelled.
According to Stars and Stripes, the 86th Air Wing's public affairs sent a statement to a radical-right anti-LGBTQ news outlet in Canada, the Post Millennial, which had requested comment to its article about the event and also accused the Air Force of pushing a more "woke" agenda among servicemen.
In a press release, U.S. Sen. Marco Rubio (R-Fla.) took partial credit for the cancellation.
Rubio sent a letter to U.S. Air Force Secretary Frank Kendall regarding the Air Force Library at Ramstein hosting a "Drag Queen Story Time" event for young children of servicemembers.
Rubio urged him to cancel the event, discipline the staff involved in planning and hosting the event and respond to questions on whether other installations both at home and around the world have done similar events. Following receipt of Rubio's letter, the Air Force canceled the event.
"The last thing parents serving their nation overseas should be worried about, particularly in a theater with heightened geopolitical tensions, is whether their children are being exposed to sexually charged content simply because they visited their local library," Rubio wrote.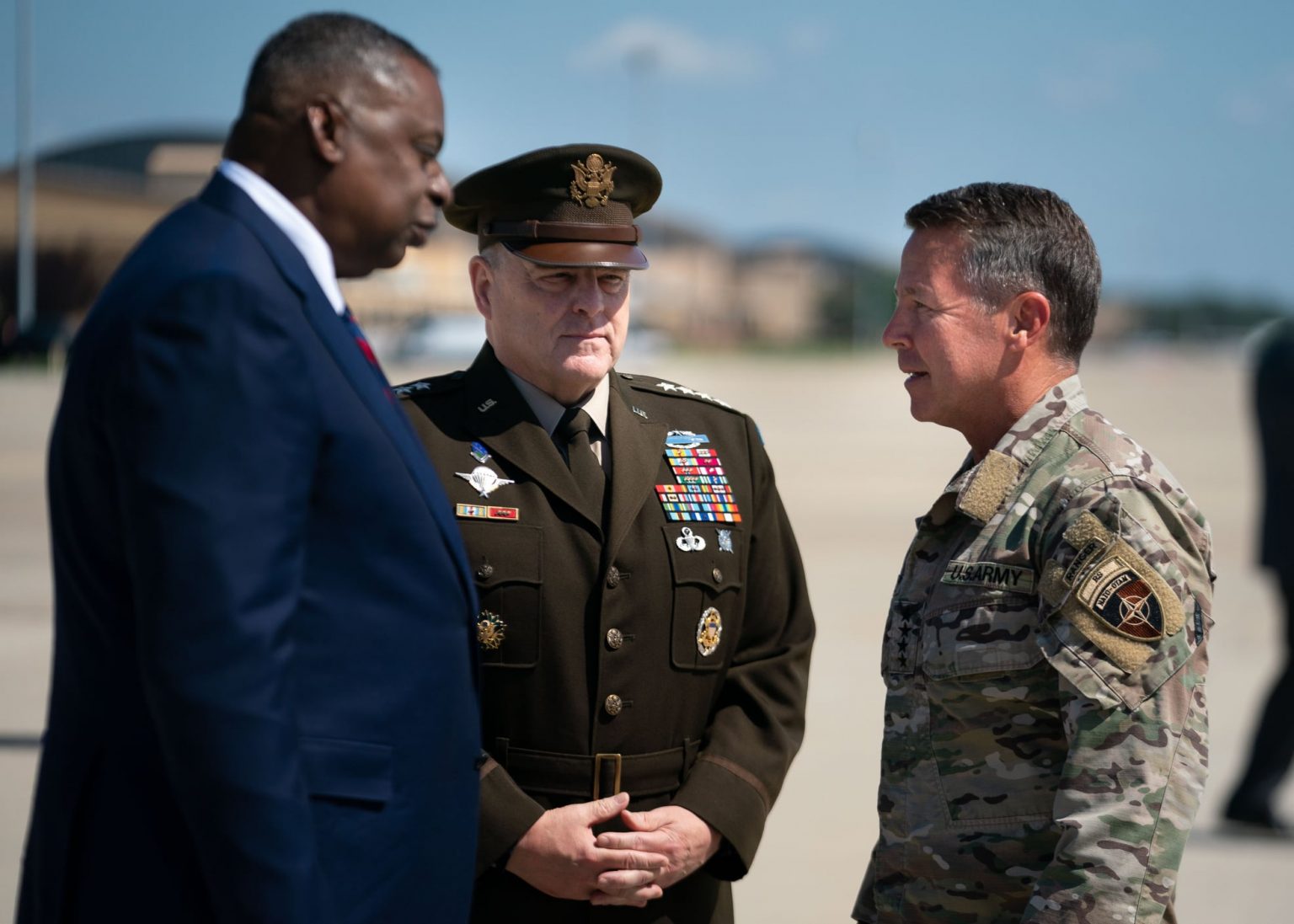 A Pentagon official referring to the drag show at Nellis said Milley was visibly angry about the decision to host the event on base after being informed about it earlier this week.
The drag show was scheduled for Thursday, but Maj. Gen. Case A. Cunningham, the commander of the U.S. Air Force Warfare Center at Nellis was informed in the past few days that it must either be canceled or moved off base.
On May 23, Gaetz sent a letter to Austin and Milley, alleging that the "pervasive and persistent use of taxpayer dollars for drag events," had a June 1 Nellis Air Force Base, Nev., event scheduled.
Gaetz went on to write that "Nellis Air Force Base has announced a so-called 'family-friendly' drag organized by the Nellis LGBTQ+ Pride Council for June 1, 2023. In this latest outright attack on children, this event is being advertised as having no minimum age requirement."
In his letter Gaetz also demanded to know:
Does the DoD feel it's appropriate for children to attend a sexualized drag performance?
Why are base commanders defying your intent and direction by facilitating drag events?
If this event goes forward, whether on June 1 or a later scheduled date, please provide an explanation regarding your justification for why you allowed the event to take place.
According to a spokesperson for the U.S. Air Force Warfare Center, Nellis, in June 2021 the base had hosted a Pride month drag show titled "Drag-u-Nellis." The spokesperson noted the 2021 show was intended to promote inclusivity and diversity.
Ala. extends ban on transgender female athletes to universities
Republican Gov. Kay Ivey signed bill on Tuesday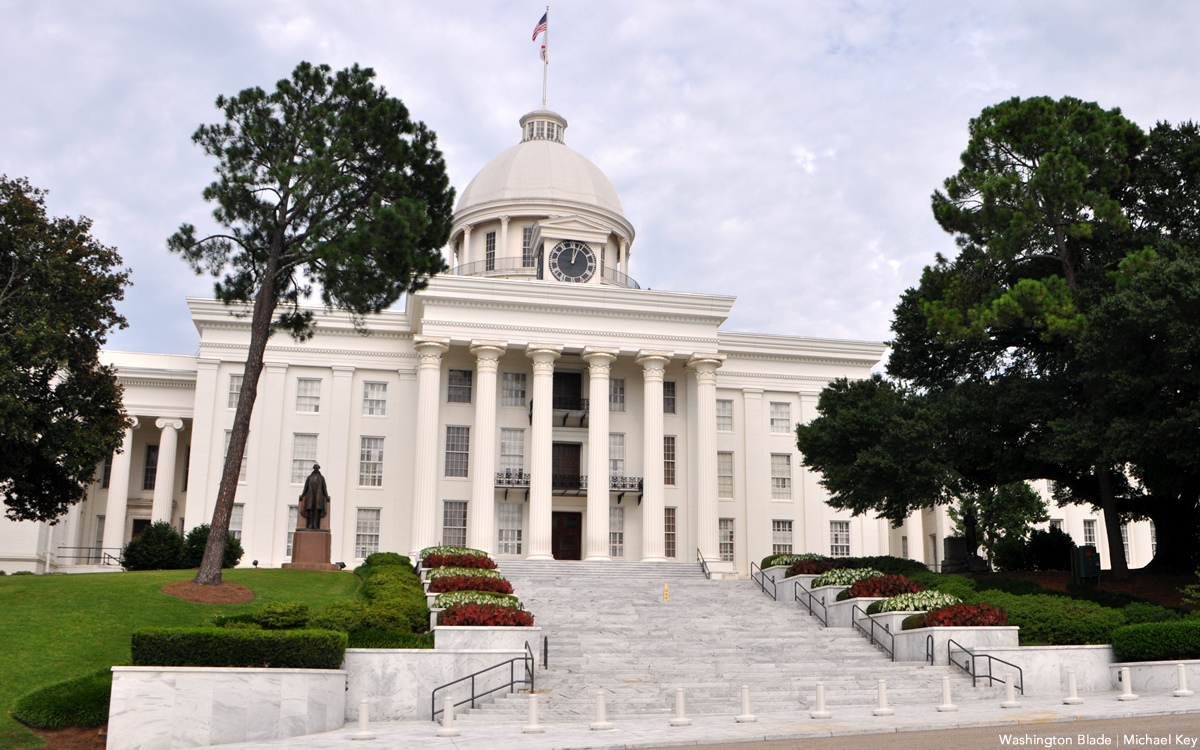 Governor Kay Ivey on Tuesday signed House Bill 261, which limits transgender students to playing sports in public colleges and universities only with "their biological sex assigned at birth."
"Look, if you are a biological male, you are not going to be competing in women's and girls' sports in Alabama. It's about fairness, plain and simple," said Ivey in a statement released by her office.
House Bill 261 was approved 26-4 in the Alabama Senate and 83-5 in the House of Representatives. In the vote in the House more than a dozen lawmakers abstained from the vote.
Ivey had previously signed legislation in 2021 banning trans female athletes from competing in K-12 girls sports. At the time she signed that bill the governor had noted that "Alabama remains committed to protecting female athletes at all levels and upholding the integrity of athletics."
Carmarion D. Anderson-Harvey, Alabama state director of the Human Rights Campaign, said the legislation is part of a "systematic attack against LGBTQ+ people" in Alabama and elsewhere.
"In just two years, [Ivey] and extremist lawmakers in Alabama have passed four anti-LGBTQ+ bills. From dictating what bathrooms we can use to blatantly ignoring the actual problems in women's sports, these politicians are making Alabama an increasingly hostile place for transgender people and the LGBTQ+ community as a whole," Anderson-Harvey said.