Lesbian judicial nominee pledges fairness on the bench
Chen takes questions on judicial modesty, but LGBT issues don't come up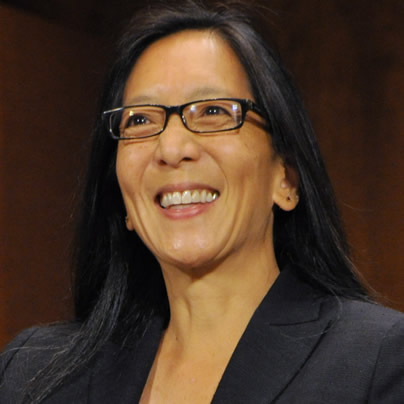 A lesbian federal court nominee faced questions during her nomination hearing on Wednesday about her history in party politics and judicial temperament, but sexual orientation or LGBT issues didn't come into play.
Pamela Ki Mai Chen, whom President Obama nominated in August for a seat on the U.S. District Court for the Eastern District of New York, took questions during her hearing before the Senate Judiciary Committee on a panel of five judicial nominees.
If confirmed, Chen would join four other openly gay judges currently sitting on the federal bench and be the first Asian-American member of the LGBT community to sit on the federal court.
Perhaps the most pointed question came from Sen. Charles Grassley (R-Iowa), the ranking Republican, who asked about her work in party politics. The senator said that there wasn't anything wrong with a judicial nominee having this history, but questioned whether it would interfere with her ability to rule impartially on cases.
"Absolutely, I can assure you that politics will play no role in my decision making were I fortunate enough to be confirmed," Chen said. "The assurances I can give you are based on my career as a public servant and working for the Department of Justice. No one accused me of ever making a decision based on any kind of political ideology, and I think my record speaks for itself over the last 20 years."
No questions came up during the hearing about sexual orientation or how she'd rule if presented with an LGBT-related case. Those issues are also largely absent from the questionnaire she submitted to the committee, which largely discusses her casework as a federal prosecutor and her focus on prosecuting human trafficking. The only LGBT reference found in the questionnaire was her membership in the National LGBT Bar Association.
Sen. Charles Schumer (D-N.Y.), who recommended the Chen nomination to Obama, introduced the nominee to the committee as he chaired the panel in the absence of Sen. Patrick Leahy (D-Vt.). Schumer made a special mention of Chen's partner, Amy Chester, as well as her partner's sister, Sara Glasser.
Schumer touted Chen's work as a U.S. attorney for the Eastern District of New York, where she has served since 1998 — now as chief of the office's civil rights litigation unit. The senator said she's prosecuted "all manner of public corruption, gang, narcotics, and terrorism cases," but he particularly praised her work against human trafficking, saying she's become "internationally renowned for her tough and important prosecutions."
"Ms. Chen is, all in all, not just a career prosecutor – although that in itself is a high calling – but a person whose lifelong dedication to justice, and to simply doing the right thing, bespeaks a perfect temperament for the bench," Schumer said. "Anyone who knows her whom you talk to in New York will attest to this quality, and I look forward to many more years of Ms. Chen's public service."
Keeping her opening remarks concise, Chen recognized her partner seated behind her and family watching via the webcast in addition to thanking Obama for nominating her for the position.
To each of the nominees, Schumer asked how their experience would impact their decisions as judges and their views on judicial moderation. In response, Chen said she believes being a federal prosecutor has prepared her for a role on the court and taught her the importance of the rule of law, fairness and impartiality. She added judicial modesty means to her "understanding the limited role of the judiciary" and following precedent.
A Chinese-American, Chen's parents were both born in China, but met after they both moved to the United States. Prior to working as a U.S. attorney, Chen was a trial attorney in the Special Litigation Section of the Civil Rights Division at the U.S. Justice Department. She began her legal career in D.C., at the criminal defense firm of Asbill, Junkin, Myers & Buffone and at the law firm of Arnold & Porter after receiving her law degree in 1986 from the Georgetown University. Chen received a rating of "unanimously qualified" from the American Bar Association.
Sen. Mike Lee (R-Utah) questioned Chen about the criteria by which she'd interpret statutes and asked if she'd be more swayed by the words themselves or her perception of the subjective intent of the legislators who create the laws. As he asked the question, Lee noted Chen was smiling, saying, "I can tell you're excited about that. That's good. It speaks well of your enthusiasm to the task."
"Certainly the former, rather than the latter," Chen replied. "The plain text of a statute is the first thing, the primary source of interpretation. If the meaning is plain on the face of the statute, then the interpretation process stops there. If there's any ambiguity about the meaning of the plain language of the statute itself, then I would refer to precedent, and interpretations of the statute that are controlling in my district, which would be the Second Circuit of the Supreme Court. If there was no directly controlling precedent, I would look for interpretations of analogous statutes or precedent in those circuits that would be guiding in some way or helpful. And then lastly, if all else fails, looking again at legislative history would be another source to divining the meaning of a statute."
Sen. Al Franken (D-Minn.) asked nominees about the importance of the federal government providing resources to localities to confront domestic violence and sex trafficking, citing the need to pass pending reauthorization of the Violence Against Women Act. The Senate version of the the legislation contains explicit protections for the LGBT community against domestic violence, but this language isn't found in the House version of the bill.
Chen affirmed the importance of localities participating in these efforts, saying, "The importance of local law enforcement and local advocacy agencies — I can attest personally, because of their nature of the crime being so hidden — it's essential that first responders and people within these communities are able to help identify victims of trafficking, help provide support to them and help bring them to the attention of the local authorities. We've done that in countless cases."
The Senate is poised to adjourn at the end of this week to allow the senators to run their campaigns, so the committee vote on the nomination couldn't come up until the lame duck session of Congress after Election Day. Given Senate Republicans' history of obstructing judicial nominees, whether she'll get a vote in the Senate or have enough votes for confirmation remains to be seen.
Alarming numbers of Texas Trans kids in crisis over litany of anti-Trans bills
"Under the guise of protecting children- Texas legislators are directly harming thousands of transgender & nonbinary youth"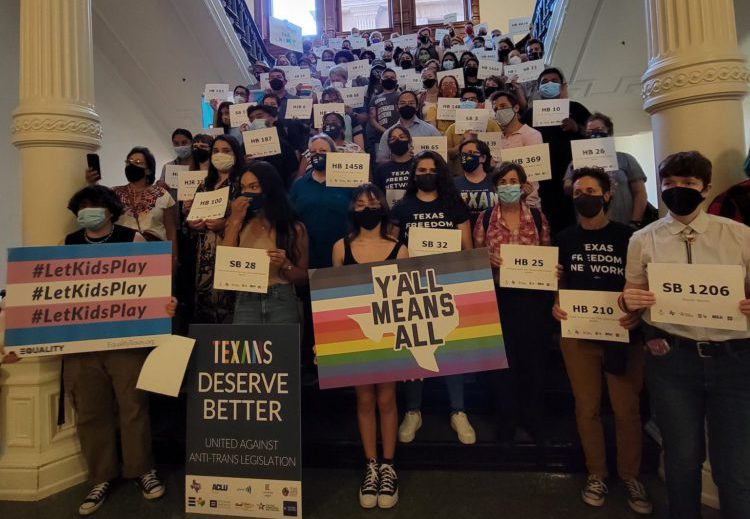 NEW YORK – The Trevor Project received nearly 4,000 crisis contacts from transgender and nonbinary youth in Texas in 2021, with many directly stating that they are feeling stressed and considering suicide due to anti-trans laws being debated in their state.
This new data comes during a year when Texas lawmakers have proposed nearly 70 anti-LGBTQ bills, including more than 40 bills that specifically target transgender and nonbinary youth — far more than any other state.
The Texas State Senate passed its anti-trans sports ban SB3 this week, and the companion bill HB10 is now moving forward in the Texas House.
Republican Texas Governor Abbott has prioritized SB 3 and called for a third consecutive special session of the legislature to consider this bill, which would ban transgender student-athletes from playing on sports teams consistent with their gender identity.
"The Trevor Project's crisis counselors have been hearing from transgender and nonbinary youth in Texas who are scared and worried about anti-trans laws being debated in their state — and some have even expressed suicidal thoughts. This is a crisis. We urge Texas lawmakers to consider the weight of their words and actions — and to reject HB10/SB3," said Amit Paley, CEO and Executive Director of The Trevor Project.
Between January 1 and August 30, 2021, The Trevor Project received more than 10,800 crisis contacts (calls, texts, and chats) from LGBTQ young people in Texas looking for support. More than 3,900 of those crisis contacts (36%) came from transgender or nonbinary youth.
Crisis contacts from LGBTQ young people in Texas seeking support have grown over 150% when compared to the same time period in 2020.
While this volume of crisis contacts can not be attributed to any one factor (or bill), a qualitative analysis of the crisis contacts found that:
Transgender and nonbinary youth in Texas have directly stated that they are feeling stressed, using self-harm, and considering suicide due to anti-LGBTQ laws being debated in their state.
Some transgender and nonbinary youth have expressed fear over losing access to sports that provide important acceptance in their lives.
"As a transgender young person in Texas, this new data from the Trevor Project is not surprising, but it's nonetheless harrowing and alarming to see this representation of the detrimental impact Texas Lege is having on our community — especially our kids. Lawmakers and proponents of bills like SB3 and HB10 should be alarmed by these statistics, too," Landon Richie a Trans youth activist and GenderCool Youth Leader from Houston told the Los Angeles Blade.
"Under the guise of protecting children and promoting fairness, Texas legislators are directly harming thousands of transgender and nonbinary youth, denying them the dignity, respect, and childhoods that they deserve. It's never an exaggeration to say that the passage — and merely debate — of these bills will cost lives," Richie added.
National mental health organizations like The Trevor Project and state LGBTQ equality groups including Equality Texas and Transgender Education Network of Texas (TENT) are raising concerns about the impact of such legislation on the mental health and wellbeing of transgender and nonbinary youth.
The Trevor Project's 2021 National Survey on LGBTQ Youth Mental Health found that more than half (52%) of transgender and nonbinary youth seriously considered suicide in the past year and 1 in 5 attempted suicide. Further, Trevor released a new research brief earlier this month on LGBTQ youth participation in sports, which found that a majority of LGBTQ young people (nearly 66%) do not actively participate in sports — with many citing fear of bullying and discrimination as a key factor for not participating.
If you or someone you know needs help or support, The Trevor Project's trained crisis counselors are available 24/7 at 1-866-488-7386, via chat at TheTrevorProject.org/Help, or by texting START to 678678.
2nd largest school district in Utah bans Pride & BLM flags as 'too political'
"We have to have a politically neutral classroom, and we're going to educate the students in the best possible way that we can"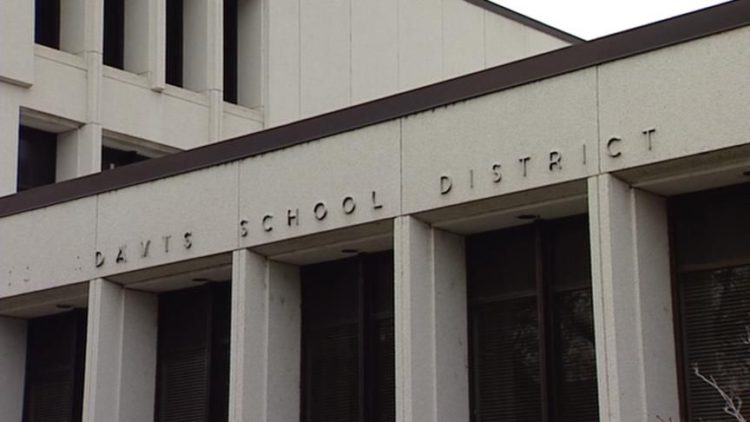 FARMINGTON, Ut. – Administrators this week in the Davis School District, which is Utah's 2nd largest school district with 72,987 students, banned LGBTQ Pride and Black Lives Matter flags, saying they are 'politically charged.'
According to the Salt Lake City Tribune, Davis Schools spokesperson Chris Williams told the paper; "No flags fly in our schools except for the flag of the United States of America." Williams later walked that statement back adding a clarification that some of the Districts schools have flags from sports team or international countries which are considered "unrelated to politics."
"What we're doing is we're following state law," said Williams. "State law says that we have to have a classroom that's politically neutral."
Amanda Darrow, Director of Youth, Family, and Education at the Utah Pride Center in Salt Lake City, told multiple media outlets the school district is "politicizing the rainbow flag" which doesn't belong on a political list.
"That flag for us is so much more," said Darrow. "It is just telling us we're included in the schools, we are being seen in the schools, and we belong in these schools."
KUTV CBS2 News in Salt Lake City checked with the Utah State Board of Education. In an email, spokesman Mark Peterson said, "There is nothing in code that specifically defines a rainbow flag as a political statement so it would be up to district or charter school policies to make that determination."
The local Utah chapter of the American Civil Liberties Union also weighed in saying in a statement;
"Whether or not a school district has the legal ability to ban inclusive and supportive symbols from classrooms, it is bad policy for them to do so," the advocacy organization said in a statement. "Utah schools have an obligation to ensure that all students, regardless of their sexual orientation or gender identify, feel welcome inside a classroom. We urge school administrators and teachers to adopt policies that make all students feel safe and included."
Williams insisted the policy is not meant to exclude anyone and that all students are loved and welcomed – they just want to keep politics out of school he told the Tribune and KUTV.
"We have to have a politically neutral classroom, and we're going to educate the students in the best possible way that we can," said Williams.
A Utah based veteran freelance journalist, writer, editor, and food photographer weighed in on Twitter highlighting the negative impact of the Davis Schools decision on its LGBTQ youth.
Davis County school district has banned BLM & pride flags and other symbols saying they are politically charged.

This is why the number 1 killer of Utah kids is suicide, especially among LGBTQ youth. Nearly 52% say they have frequent suicidal ideation.https://t.co/twSZwWvWVl

— Kaz Weida (@kazweida) September 21, 2021
Davis County School District bans LGTBQ and BLM flags as 'too political'
Non-binary person reports assault by Proud Boys near Portland
'They nearly killed me'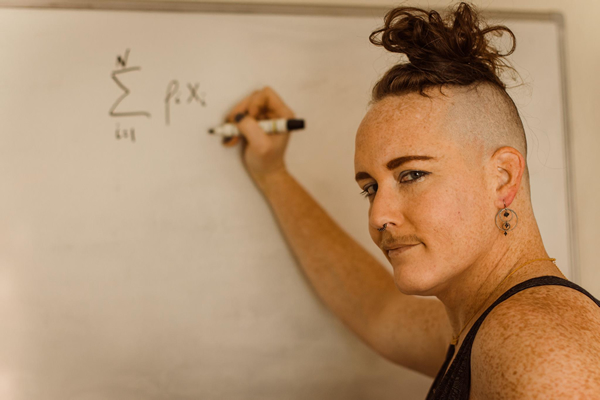 It was a typical day for Juniper Simonis. The freelance ecologist decided to break from work for lunch at about 3 p.m. to take their service dog, Wallace, to the local dog park and grab a bite to eat.  
But a planned peaceful afternoon quickly turned ugly. Simonis says they survived a gang assault of about 30 perpetrators in Gresham, Ore., a suburb outside of Portland. The Oregon resident encountered the group for only minutes but suffered a concussion, sprained jaw, extensive car damage and verbal assaults, they said.
"They nearly killed me," they said.
Simonis said they turned into a parking lot to pick up lunch in Gresham, Ore., and stumbled upon a rally that included several members of the Proud Boys — a far-right, ultra-nationalist organization known for its anti-LGBTQ, anti-feminism and neo-fascist ideologies.
There was a "Flag Ride" right-wing rally in a parking lot earlier that day. Simonis was under the impression the event had ended after checking reports on Twitter. After pulling into the lot, originally to look for lunch options, Simonis saw a large gathering still in the lot.
Simonis decided to take pictures of what was happening to post online to warn others and was intentional in keeping their distance, they said. As Simonis was preparing to leave the area, they yelled from inside the car, "Fuck you, fascists, go home."
"I did not expect this to escalate into violence," they said.
The attack itself only lasted about three minutes, Simonis said. Simonis was quickly surrounded by several people and physically blocked from leaving the lot. People stepped in front of the parking lot exit, then a car was moved to barricade Simonis. People began to shout homophobic slurs at Simonis, they said.
"I'm in serious trouble now and I know it," they said.
Simonis was then punched while inside their vehicle and was briefly knocked out. They regained consciousness a few seconds later, and a cinder block was thrown at the car and shattered the back window of their car inches away from their service dog, Wallace.
Simonis got out of the car to assess the damage and make sure their service dog was safe. They quickly got back in their car and was able to leave the lot by maneuvering around the blocked exit, Simonis said.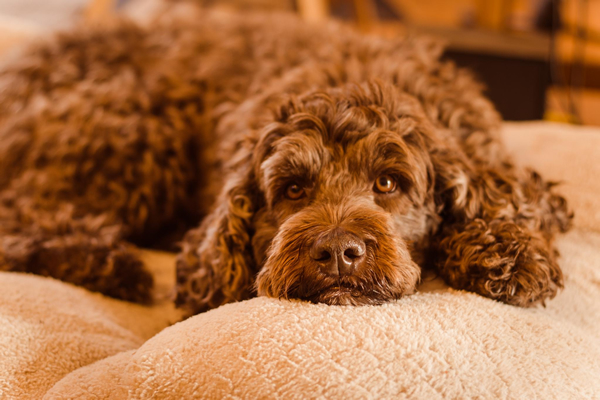 Looking back at the photos and videos Simonis took before the assault, Simonis said they saw people looking into the camera and acknowledging them taking photos.
"I honestly don't know if I hadn't said anything, that … things would have gone any different," they said.
Last year, Simonis was targeted and arrested by federal police in Portland during the tumultuous Black Lives Matter protests in the city. They were denied medical attention, misgendered, jumped and aggressively handcuffed while taken into custody.
Simonis is still working through legal proceedings in a multi-plaintiff lawsuit.
A witness to the event called the Gresham Police Department, which was only a few blocks away from the incident. But the call went to voicemail and the witness did not leave a message, Simonis said.
Another witness called 911, Simonis said, which led to an officer calling Simonis about 45 minutes after the accident to take a report.
In the police report obtained by the Blade, Simonis is consistently misgendered. Simonis' sex is also listed as "unknown" in the report. The incident was labeled as vehicle vandalism.
Simonis said the conversation with the officer was filled with victim-blaming and the officer wrote in the report that Simonis should avoid "approaching groups of this nature."
"At no point in this conversation does he treat me as an actual victim of a crime," Simonis said.
The Gresham Police Department did not respond to a request for comment.
Weeks after the assault, Simonis is struggling mentally and physically, they said.
The concussion makes working on a computer virtually impossible because of light sensitivity and trouble focusing, Simonis said. The pain caused by the sprained jaw makes it difficult to focus, as well.
Simonis is not able to begin physical therapy for their jaw until November because of long medical wait times, they said. The cost to repair the car damages will be about $8,000, as well, they said.
The times where Simonis is able to focus are usually taken up by piecing together what happened that day, they said.
"The part of my brain that I use for work has been hijacked functionally by the part of the brain that needed to know what happened to me," they said. "There is such a painful need to understand what happened to me."
Because of past traumatic events, like the experience of being in federal custody last year, Simonis said processing and living with the trauma is a bit easier to handle. But their ability to work will be forever changed yet again, they said.
"I'm not able to work at the pace that I used to work at before I was assaulted by DHS. I'll never be," they said. "And this is just a further knockdown."
The trauma of the event has increased Simonis' hyper-vigilance, as well.
"Every time I hear a car go by, I'm double-checking," they said.
Even though Simonis has the tools to process and live with the immense trauma, they will never be the same person, they said.
"They fucking changed my life forever. Point blank," they said. "Not just mentally, but physically and physiologically. I can't go back to where I was before. I'm lucky that I survived."
Simonis has reported the attack to the FBI and is pursuing legal action with two specific goals in mind: to heal and to prevent similar crimes from happening.
"I am somebody who believes in abolishing the carceral system and the justice system as it exists and policing," Simonis said. "But also a 37-year-old trans and disabled person who somehow managed to survive this long. And so naturally has become pragmatic about the world."
Because of the reaction of the Gresham Police Department, Simonis did not want to work with local officers and instead went to the federal level. But because of the alleged assault by agents in Portland last year, this decision wasn't easy for them.
Perpetrators in the assault threatened to call the police on Simonis, even though Simonis did not commit a crime. Reporting the crime to the federal level is also a layer of protection, they said.
"All of this is forcing my hand," they said. There is no easy decision in the situation, they added.
"We all know that crimes are underreported. We hear about it all the time," they said. And there are reasons why people don't report crimes and they're totally understandable. A lot of victims are very concerned about what will happen if they break anonymity. In my situation, I've already broken anonymity."
With recent arrests and crackdowns on the Proud Boys and other hate groups in the United States, Simonis is bracing for a long process.
"This isn't just going to go on a shelf," they said.