D.C.'s gay-friendly election
Supportive candidates lead field in host of November races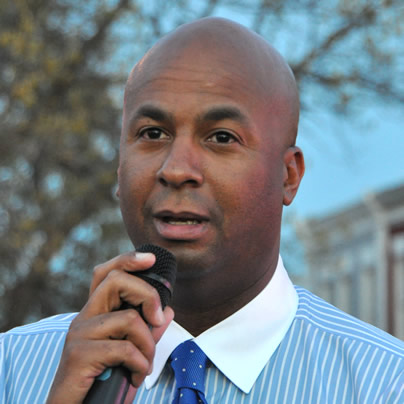 Nearly all candidates supportive on LGBT issues are expected to win their races in the Nov. 6 election for seven seats on the D.C. City Council, the city's non-voting seat in Congress and five seats on the D.C. school board.
But LGBT activists say they are joining fellow citizens across the city in watching with concern the unfolding campaign investigation and past driving infractions surrounding D.C. Council member Michael Brown (I-At-Large), a long-time friend and supporter of the LGBT community.
Revelations this month that more than $113,000 have gone missing from Brown's 2012 campaign coffers and a Washington Post report that Brown had his driver's license suspended five times over the past eight years due to traffic violations have fueled speculation that Brown's re-election bid could be in jeopardy
Brown said his former campaign treasurer, who he fired in late June, stole the campaign funds and the U.S. Attorney's office is investigating the reported theft. Through his attorney, the former treasurer has denied he stole the money. Brown, meanwhile, has declined to comment on the driving infractions, which the Post obtained through public records.
"I have no legal and ethical issues at all," he told the Blade."I'm the victim of a crime and the other stuff is personal."
The fact that his main opponent, David Grosso, is also supportive on LGBT issues prompted Gay and Lesbian Activists Alliance Vice President Rick Rosendall to note that D.C.'s LGBT community has been blessed with highly supportive political candidates and elected officials for the past 20 years or longer.
"It's a luxury to be choosing between LGBT-friendly candidates," he said. "It's a luxury to have to choose among friends. Here in D.C., most candidates are gay friendly. We should remember how lucky we are."
Two openly gay candidates are running for seats this year on the D.C. State Board of Education. One of them, Dupont Circle Advisory Neighborhood Commissioner Jack Jacobson, is running unopposed for the Ward 2 Board of Education seat.
Longtime Ward 8 gay rights and community activist Phil Pannell is making a second try at capturing the Ward 8 school board seat. Pannell ran and lost his bid for the seat last year in a special election after the incumbent died. Pannell is running against his former opponent and now incumbent Trayon "Tray" White, who has received the backing of Ward 8 Council member Marion Barry (D).
A third openly gay candidate, D.C. libertarian activist and Realtor Bruce Majors, is running as a Libertarian candidate against incumbent D.C. Congressional Del. Eleanor Holmes Norton (D.C.). Norton, who is running for her twelfth term, is considered among the most LGBT supportive members of Congress and is highly popular in the LGBT community.
She is considered the strong favorite to win re-election. Majors has acknowledged that his chances of defeating Norton are slim. He said his main objective is to promote the Libertarian Party cause and to capture at least 7,500 votes, which would give the Libertarian Party an automatic place on the ballot in future D.C. elections.
Leaders of the city's three main LGBT political organizations – GLAA, the Gertrude Stein Democratic Club, and D.C. Log Cabin Republicans – said this week they would not be taking an official position on an investigation into the Brown campaign's missing funds.
Stein Club President Lateefah Williams, D.C. Log Cabin President Robert Turner, and GLAA Vice President Rick Rosendall said their respective groups also would not be taking an official position on three proposed D.C. City Charter amendments that will be on the ballot in the November election. The amendments were placed on the ballot as part of a sweeping city ethics reform bill approved by the Council last December.
The Charter amendments, if approved by the voters and later cleared by Congress, will give the D.C. Council authority to vote by a 5/6 majority to remove from office a fellow Council member or a sitting mayor if the mayor or Council member is convicted of or pleads guilty to a felony charge. One of the amendments would also give the Council authority to remove from office a Council member that demonstrates a "gross failure to meet the highest standards of conduct" expected of an elected official.
"This is something we will leave to our individual members to decide," said Williams, who added that the club might consider taking a position on the charter amendments if members raise the issue at upcoming club meetings.
Of the seven incumbent Council members on the ballot in November, political observers say Brown could become the only one in jeopardy of losing his seat, although most political insiders say they expect him to win unless more damaging revelations surface.
Brown is running in a contest in which two at-large Council seats are at play, with one of them earmarked only for a non-majority party candidate. With Democrats being the majority party in the city, the seat Brown holds and is seeking to retake must go to a non-Democrat.
Council member Vincent Orange (D-At-Large), the incumbent in the so-called "Democratic" seat, is considered the favorite to win re-election in November. Orange, a former Ward 5 Council member, came out against same-sex marriage in past years but has since said he changed his mind and fully supports the city's same-sex marriage law.
Grosso worked on the staff of pro-LGBT former Council member Sharon Ambrose (D-Ward 6) and is a former staffer to Norton. He has expressed support for LGBT issues during his campaign for Council this year.
Others running for one of the two at-large seats are Republican Mary Brooks Beatty, who has been endorsed by D.C. Log Cabin Republicans; and Statehood Green Party candidate Ann Wilcox, an attorney who has represented gay activist and former Army Lt. Dan Choi after Choi was arrested in one of his White House protests against "Don't Ask, Don't Tell."
Independent candidates A.J. Cooper and Leon Swain Jr. are also running for the at-large seat. Under the city's election law all seven candidates compete on the same ballot and the highest two vote getters will be declared the winner.
Transgender activist Jeri Hughes appeared to reflect the views of many in the LGBT community in expressing her support for Brown on grounds that his commitment to equal rights for LGBT people and his "good work on the Council" far outweigh any of the media reports about his campaign problem or driving record.
"I'm going to support the people who support us," Hughes said. "Michael Brown supports us. I have no problem with him."
In other Council races, acting Council Chair Phil Mendelson (D-At-Large) is considered the strong favorite to win election as permanent Council chair in a Nov. 6 special election to fill the unexpired term of Council Chair Kwame Brown (D-At-Large), who resigned earlier this year after being indicted on corruption related charges.
Mendelson is being challenged by Democrat Calvin Gurley, who expressed mixed views on LGBT issues during a bid for a Council seat two years ago.
Council member Jack Evans (D-Ward 2), another longtime supporter of LGBT rights, is running unopposed as is Council member Muriel Bowser (D-Ward 4), another strong supporter of LGBT equality.
Former D.C. Mayor and Council member Marion Barry (D-Ward 8) and Council member Yvette Alexander (D-Ward 7) – both considered strong supporters of the LGBT community in past years – lost support from many of their LGBT allies in 2009 when the two voted against the same-sex marriage law.
The law passed by a vote of 11 to 2, with Barry and Alexander emerging as the only ones to vote no. Both said their constituents were strongly opposed to same-sex marriage. Both also told LGBT activists they remain strong supporters of LGBT equality on nearly all other issues. At an endorsement meeting for the Stein Club earlier this year, Barry pointed out that he was among the nation's strongest politicians backing gay rights during his years as D.C. mayor in the 1980s and 1990s.
Although the Stein Club had endorsed Barry and Alexander four years ago, Stein members chose not to endorse the two Council members this year. Most political observers, however, consider Barry and Alexander the odds on favorites to win re-election.
The two are being challenged by the two co-founders of Peaceoholics, a city anti-gang youth organization that has received millions of dollars in city funding. Co-founder Ron Moten is running as a Republican against Alexander. The other co-founder, Jauhar Abraham, is running as an independent against Barry. Mouten has pointed out that Peaceoholics has provided support services to LGBT youths affiliated with Checkit, a group with mostly gay and transgender members.
In the race for the city's so-called "shadow"seat for the U.S. House of Representatives, the Stein Club has endorsed Democrat Nate Bennett-Fleming, who has expressed strong support for LGBT issues. He is being challenged by Statehood Green Party candidate G. Lee Aikin.
In the contest for the shadow U.S. Senate seat, D.C. Log Cabin-endorsed Nelson Rimensnyder is running as a Republican against Democratic incumbent Michael D. Brown, who is unrelated to Council member Michael A. Brown. Statehood Green Party candidate David Schwartzman is also competing for the seat. The city created the shadow congressional seats as unpaid advocacy positions to push for D.C. statehood and D.C. congressional voting rights. The positions have no voting rights or other privileges in Congress.
At least 20 out gays, and possibly far more, are running for seats to the city's Advisory Neighborhood Commissions, which were created as citizen advisory bodies to assist D.C. agencies on neighborhood issues such as trash collection, crime, and liquor licenses for bars and restaurants. There are 296 total seats.
The Washington Blade will provide a full report of the LGBT ANC candidates as they become fully identified in the next few weeks.
Biden endorses Roem for re-election
Former journalist is first out trans person in any state legislature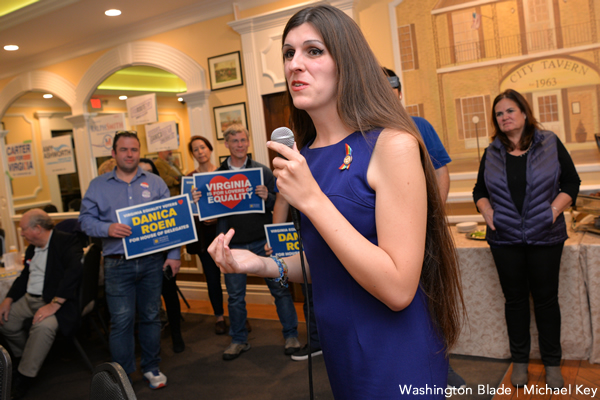 President Biden on Tuesday endorsed Virginia state Del. Danica Roem (D-Manassas) for re-election.
Speaker Eileen Filler-Corn (D-Fairfax County) is among the other Democratic members of the Virginia House of Delegates who Biden backed. Biden in his tweet also stressed his support of Terry McAuliffe, who is running against Republican Glenn Youngkin to succeed Democratic Gov. Ralph Northam.
"Building back better starts in the states," tweeted Biden. "Since flipping the legislature in 2019, Virginia Democrats have been a model of progress—including helping us vaccinate folks to beat the pandemic. To keep our progress, we must elect Terry McAuliffe and Democrats up and down the ballot."
Building back better starts in the states. Since flipping the legislature in 2019, Virginia Democrats have been a model of progress—including helping us vaccinate folks to beat the pandemic. To keep our progress, we must elect @TerryMcAuliffe and Democrats up and down the ballot. pic.twitter.com/NsJiiPNzlv

— Joe Biden (@JoeBiden) October 19, 2021
Roem, a former journalist, in 2018 became the first openly transgender person seated in any state legislature in the U.S.
Biden called Roem on the night she defeated then-state Del. Bob Marshall and congratulated her. A Washington Post picture that showed Roem crying moments later went viral.
The Manassas Democrat who represents the 13th District in 2019 easily won re-election. Christopher Stone, the Republican who is running against Roem in this cycle, opposes marriage and adoption rights for same-sex couples.
Conservatives blame pro-trans policy after assaults in Loudoun schools
'Gender fluid' 15-year-old accused of attacking female students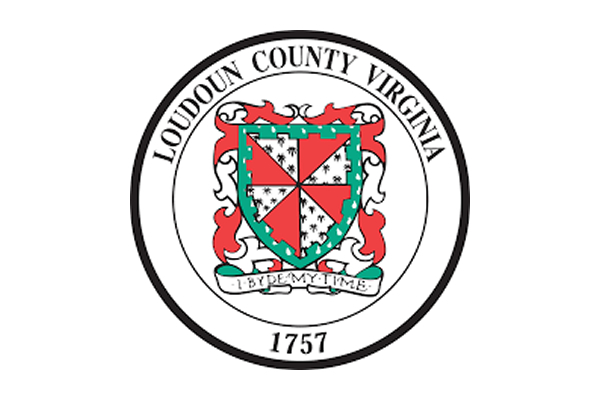 The Loudoun County, Va., public school system's recently adopted policy of allowing students to use the bathroom that matches their gender identity has come under fire over the past two weeks by outraged parents and conservative political activists following reports that a 15-year-old "gender fluid" boy allegedly sexually assaulted two girls in different high schools.
The parents of one of the girls released a statement through the Virginia-based Stanley Law Group blaming school officials for failing to put in place safeguards to prevent the boy, who they say was dressed in a skirt, from entering the girl's bathroom to assault their daughter at Stone Bridge High School in Ashburn, Va., on May 28.
The statement accuses Loudoun County Schools officials and the Loudoun County Board of Education of failing to take steps to prevent the same 15-year-old boy from allegedly sexually assaulting another female student at Broad Run High School, also located in Ashburn, on Oct. 6 in a vacant classroom.
School officials acknowledge that the boy was transferred to the second school after law enforcement authorities released him from a juvenile detention facility following his arrest for the first case, in which the Loudoun County Sheriff's Office said he was charged with two counts of forceable sodomy against his female victim.
"The sexual assault on our daughter and the subsequent sexual assault by the same individual were both predictable and preventable," the parents' statement says. "Subsequent to the sexual assault on our daughter, Loudoun County Public Schools formalized the policy regarding restroom use that was easily exploitable by a potential sexual assailant," the statement continues.
"Because of poor planning and misguided policies, Loudoun Schools failed to institute even minimal safeguards to protect students from sexual assaults," says the statement.
Loudoun County Schools Superintendent Scott A. Ziegler apologized at an Oct. 15 news conference for what he acknowledged was the school systems' mishandling of the two sexual assault cases. He noted that school officials should have publicly disclosed the two cases or at least alerted parents at the time they occurred. But he said a federal civil rights law known as Title IX that mandates how schools must respond to cases of sexual harassment appeared to prevent Loudoun school officials from initially disclosing the two cases of sexual assault until they were investigated by law enforcement authorities.
Ziegler said the school system was revamping its disciplinary procedures and its interaction with the Loudoun Sheriff's Office to ensure that parents and students are alerted to potential danger similar to the cases where the 15-year-old boy allegedly assaulted the two female students.
Meanwhile, school officials and the LGBTQ advocacy group Equality Loudoun have pointed out that law enforcement officials have yet to confirm whether the 15-year-old boy charged in the two cases was actually dressed in women's clothes during the first incident or whether he is trans or gender fluid.
Equality Loudoun's president, Cris Candice Tuck, released a statement to the Washington Blade on Oct. 18 that she said was the first official known statement responding to the Loudoun school controversy from an LGBTQ organization.
"In light of the reporting of recent sexual assault allegations, the Board of Directors of Equality Loudoun wishes to extend our deepest sympathies to the victims of these heinous attacks and their families," the statement says. "Equality Loudoun advocates for due process and justice for the victims regardless of whether the alleged perpetrator was a member of the LGBTQ+ community," the statement continues. "Such actions have no place in our community, and Equality Loudoun does not condone any form of sexual violence, assault, or harassment," it says.
"However, the accusations that the alleged perpetrator of these assaults is transgender or genderfluid have so far been unverified," the Equality Loudoun statement asserts. "Attempts to shift blame of this incident to any individual, group, or policy – other than the alleged perpetrator – does a grave disservice to the victims of these crimes and already marginalized youth in our community."
The statement adds, "We remind those advocating for change to the laws and policies that the initial assault predated any enactment of Policy 8040 by almost 4 months."
The Equality Loudoun statement was referring to the fact that the Loudoun County School Board did not vote to approve the school system's trans nondiscrimination policy until August of this year, more than three months after the first of the two sexual assault incidents occurred.
The policy, among other things, allows transgender and genderfluid students to use the school bathrooms and locker rooms that match their gender identity. The policy also requires that teachers, school administrators and fellow students address a trans or genderfluid student by their chosen name and pronouns.
"Inadvertent slips in the use of names and pronouns may occur," the policy states. "However, staff or students who intentionally and persistently refuse to respect a student's gender identity by using the wrong name and gender pronoun are in violation of this policy," it states.
The statement says that rumors of a bathroom "pilot" program that predated the official approval of Policy 8040 that would have allowed female trans or genderfluid students to use the girls' bathrooms "are simply untrue" and were never put in place.
In a separate statement to the Blade, Equality Loudoun's Cris Candice Tuck challenged claims by some parents and conservative political activists, some of whom are supporting Virginia's GOP gubernatorial candidate Glenn Youngkin over Democrat Terry McAulliffe, that the trans nondiscrimination policy is placing students at risk for sexual assault.
"The adoption of nondiscrimination policies are in no way endangering students," Candice Tuck said. "Across the country, sexual assaults have occurred in schools for decades before any transgender inclusive policies were passed," she said. "And in those counties and states where such protections have passed in recent years, there has been no verified incidence of anyone abusing such policies to commit such attacks in schools."
Candice Tuck added, "The focus should be on improving systems of reporting, coordination, and investigation, protecting the victims of these attacks, and creating safer school environments by creating modernized areas and bathrooms that increase protection for all students, including LGBTQ+ students who are statistically more likely to be the victim of such a crime."
D.C. rejects request by gyms to lift mask mandate
LGBTQ-owned venues sign letter calling requirement 'devastating' for business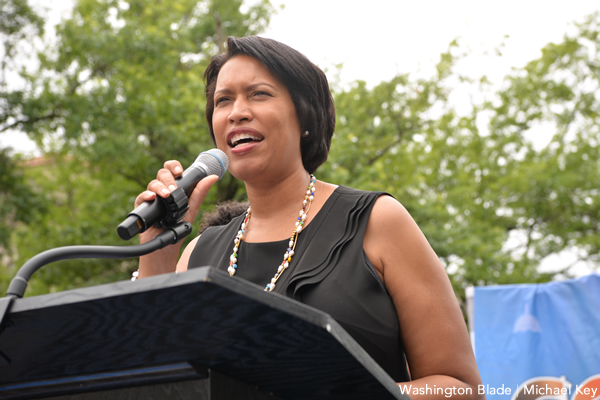 Owners of two LGBTQ-owned D.C. fitness studios and one gym signed on to a joint letter with the owners of six other similar businesses urging D.C. Mayor Muriel Bowser and D.C. Department of Health Director Dr. Laquandra Nesbitt to lift a city mandate requiring patrons of gyms and fitness studios to wear masks.
The Oct. 4 letter, written by gay businessman Bryan Myers, the CEO and president of a chain of local fitness studios using the trademark name of [solidcore], states that the mask mandate, which applies to people who are fully vaccinated for the coronavirus, is based largely on outdated data pertaining to gyms and fitness studios collected prior to the widespread availability of the COVID vaccine.
"More relevant data to inform decision-making would be to study the data from two, large Northeastern cities that have opted to allow fitness classes to continue with the requirement of vaccination in lieu of a mask requirement," the letter states. "In both New York City and Philadelphia, which have opted for this approach, we have not seen an increase in the trajectory of the Delta variant," Myers says in the letter.
In the last week of July, the U.S. Centers for Disease Control and Prevention issued a recommendation that cities and local jurisdictions with 50 new COVID cases per 100,000 residents per week, which at that time included D.C., should ask residents to voluntarily resume wearing masks indoors. That same week, Bowser announced she would go one step further by mandating the indoor use of masks in most public places, including gyms and fitness spas or studios.
Bowser and Nesbitt said their intention was to take immediate steps to curtail the spread of the coronavirus so that the city would not be forced to return to the full shutdown mode, including the closing of businesses, that the mayor lifted earlier this year.
Maryland Gov. Larry Hogan and Virginia Gov. Ralph Northam announced they would ask residents of their states to consider using masks in crowded indoor spaces as recommended by the CDC, but said they would not require mask use.
In their letter to Bowser and Nesbitt, the gym and fitness studio owners called on the mayor to provide the same exemption to their businesses as the city has provided for restaurants, bars, and nightclubs, which requires masks except when patrons are eating and drinking.
"While it is true that bars, restaurants, and clubs technically have to follow the same guidelines, we know that in practice, these venues have been granted exceptions by D.C. Health," the letter says. "On any given night, you can find hundreds of individuals crowded into a U Street bar, at a Capitol Hill restaurant, or thousands at a performance or party at The Anthem enjoying themselves – singing, dancing and physically exerting themselves, shouting – maskless – so long as they have a drink somewhere nearby," says the letter.
"And to be unequivocally clear, we are not advocating that there is anything wrong with what is happening in other industries or that there be a change to the management of those industries/venues," the letter continues. "We are simply advocating that we be treated the same as they are."
The letter adds, "Finally, but perhaps most importantly, the mask mandate for fitness studios and gyms has resulted in devastating financial impact to these businesses – many of which are small locally owned."
It says patronage has dropped 50 percent for some of the fitness centers and gyms since the mayor's mask mandate took effect July 29. It points out that the drop in customers comes at a time when many of these businesses have spent thousands of dollars and in some cases hundreds of thousands to upgrade their ventilation and filtration systems and other structural steps to curtail the spread of the coronavirus.
Myers told the Washington Blade in a statement that neither the Department of Health nor the mayor's office replied directly to the gym and fitness studios' letter.
Channel 7 News reported that in response to its request for the city's reaction to the gym and fitness studios' concerns, the Department of Health released a statement saying, "D.C. Health's stance is that persons should wear masks in gyms and during this time [we] do not have plans to change our stance on this guidance."
In his statement to the Blade, Myers said the D.C. gym and fitness studios were frustrated and disappointed that the city at this time is not open to reconsidering the mask mandate for gyms and fitness studios, many of which he said are barely surviving.
"This mandate is directly affecting the livelihoods of residents of the District, many of whom are women, people of color, and/or LGBTQ+ in a policy that is simply not equitable, and is steering residents away from services that can help improve the overall health of our community," Myers said.