Black pastor against same-sex marriage admits NOM connection
Owens says Obama betrayed civil rights movement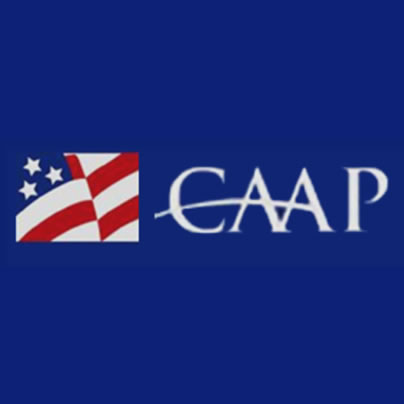 Black clergy members decried President Obama's endorsement of same-sex marriage during a news conference on Friday as a betrayal of the black civil rights movement as they admitted limited financial ties to the anti-gay National Organization for Marriage.
Rev. William Owens, founder and president of the Coalition of African-American Pastors, held the conference standing along with a group of nearly 30 black religious leaders as part of the organization's annual leadership summit, which this year took place at the Hyatt Regency in Arlington, Va.
"The president sold us out," Owens said. "He is in the White House because of the civil rights movement and mainly because of the African-American community, who voted for him 97 percent to be president. He sold us out for money — no other way. The African-American community represents 13 percent of the population, the gay and lesbian community represents three percent. So it wasn't for the votes; it was for the money. I called him Judas then, and I call him Judas now."
Saying Obama was elected on the backs of slave laborers and the civil rights movement, Owens said any president who would be first black man in office and endorse same-sex marriage deserves to be kicked out. Later, under questioning from reporters, Owens said his organization wasn't making an endorsement of any candidate in the election.
In the wake of internal documents from NOM leaked earlier this year, Owens was asked by CNN's Dan Merica about having a connection with the anti-gay group. The pastor confirmed the anti-gay group compensates him.
"They pay my salary," Owens said. "My wife … has an earned doctorate from Vanderbilt University and I have three degrees, we make a combined salary of $20,000 a year because they were kind enough to pick us up, because we did not have funds, and they said we can put you in the budget for $20,000. So we are in relationship with them and I'm very proud of it."
Internal memos leaked earlier this year revealed the organization planned to divide blacks and gays within the Democratic Party using same-sex marriage as a "wedge" issue. Owens defended NOM against any wrongdoing.
"I read that; I know of the story," Owens said. "But I work with the National Organization for Marriage and I'll defend them, I will defend them, I will defend them. I don't know what they said; I wasn't there. But I know their hearts."
In a follow-up question from CNN on whether he's a tool for message, Owens replied, "I'm nobody's tool. Bill Owens is nobody's tool. They've never tried to use me as a tool. They have helped me because I asked for it. I went to them. They didn't come to me. I went to them and asked them to help us because we needed help. I'm nobody's tool."
The news conference was held in coordination with NOM, but no one directly affiliated with the organization was before or near the podium. Brian Brown, NOM's president, stood in the back the room as the news conference proceeded. Asked by the Washington Blade why Brown was absent from the podium, Owens said the conference was an opportunity to show that his organization is "black-led."
Speaking with the Blade after the news conference, Brown denied that Owens' motives for speaking at the news conference were financially based, but acknowledged his organization had donated to Owens about $20,000.
"It's ridiculous," Brown said. "Rev. Owens was already doing what was doing before he came to us and asked us for help. Obviously, as a coalition, we're going to help as many partners as possible. The Human Rights Campaign does the same thing. But these folks were already out there. I've seen Bishop Owens at a number of rallies; we've worked together in the past and was already doing his thing before NOM ever got involved."
The conference happened at the exact time as a news conference took place at the National Press Club in D.C. where other black clergy members — including Rev. Al Sharpton — spoke favorably about same-sex marriage and the need to uphold the same-sex marriage law at the ballot in November.
Asked by a reporter about Sharpton and whether good people of faith can disagree, Owens replied, "Of course, good people of faith, but I don't think they're disagreeing from a faith position. I wonder if they have any. … They faith in something, but I don't believe it's God."
Michael Cole-Schwartz, a Human Rights Campaign spokesperson, drew on the opposing conference at the National Press Club as evidence that the conference from the NOM-sponsored organization doesn't reflect the views of black Americans.
"NOM continues to divide American along racial lines but the fact of the matter is that a growing coalition of Americans of all identities are coming to the conclusion that there's no good reason to exclude gay and lesbian couples from marriage," Cole-Schwartz said. "The array of African-American ministers speaking out for marriage equality in Maryland today is proof positive of the turning tide."
During the news conference, Owens said he's spoken out against same-sex marriage in every state for several years where it's come to the ballot and announced a campaign starting in North Carolina on Oct. 7 where he would travel swing states in the presidential election — including Ohio, Virginia and Pennsylvania — to talk about limiting marriage to one man, one woman.
"In every state where it has been on the ballot, the African-American community has voted way ahead of the other population standing for marriage between a man and a woman," Owens said. "Certain politicians have taken it on themselves to decide that it's OK, it's already for a man to marry a man and a woman to marry a woman, and we disagree, and we stand and we fight for what the Bible says."
For Proposition 8, exit polls showed black California residents voted at a higher rate than other groups in favor of the measure, but those numbers have been refuted by reports that followed. While Owens touted the importance of the black civil rights movement, according to a report in The Huffington Post, little evidence exists suggesting he had a role in those efforts.
Pastors who were before the podium tied their to same-sex marriage to the economic challenges facing black people in the United States, which has been shown endure higher employment and lower education than others during the recession facing the economy.
Bishop David Hall, prelate of the First Jurisdiction of Western Tennessee and pastor of the Temple Church God of Christ, warned that "marriage and human sexuality should not be subject to or governed by the whims and feelings of special interest groups or politicians" while later speaking out against the economic plight of black Americans.
"The moral principles which represent God have been denigrated by political philosophies, special interest and weakened metaphors," Hall said. "The godly morality has been replaced by political expediency. CAAP is tired of status quo and the statistical evidence that places blacks at the bottom. Blacks suffer from the lowest educational opportunities, highest recidivism, highest out of marriage pregnancies, etc. It is time for a revival. We need change in our homes, communities and institutions."
Others who spoke at the news conference against same-sex marriage included Alveda King, the niece of the civil right leaders Martin Luther King, Jr.; and Lewis Ford, brother to former U.S. House Rep. Harold Ford of Tennessee; and Rev. Dean Nelson, vice chair of the Frederick Douglass Foundation.
Pastor Stephen Broden, a Republican who once ran against incumbent Rep. Eddie Bernice Johnson (D-Texas), expressed concerned about the legalization of same-sex marriage for what he said was taking the country away from its religious roots.
"The definition of marriage is under assault by cultural progressive ideologues," Broden said. "Make no mistake about it — this is an attempt to flip our nation away from its Judeo-Christian heritage and replace it with a godless paradigm that sourced in human secularism. These people seek to dispossess this nation of its Judeo-Christian values, and what we are witnessing is a titanic clash between two world views: the godless human secularism against Judeo-Christian Christianity. We can not, we must not sit quietly and allow these ideologues to determine our values."
The Washington Blade noted the case of Loving v. Virginia, which allowed interracial marriage in the country, is often considered parallel to the efforts to legalize same-sex marriage, but Owens denied any similarities.
"There is no parallels because it was a racist scene; America was racist," Owens said. "I had white friends when they first stated integration, and they were truly good people, and we were laughing, we were talking, but when they were around other white people, they'd acted like didn't know me. So it was racist. This has nothing to do with race."
Youngkin makes additional appointments to Va. LGBTQ+ Advisory Board
Governor plans to revise transgender, nonbinary student guidelines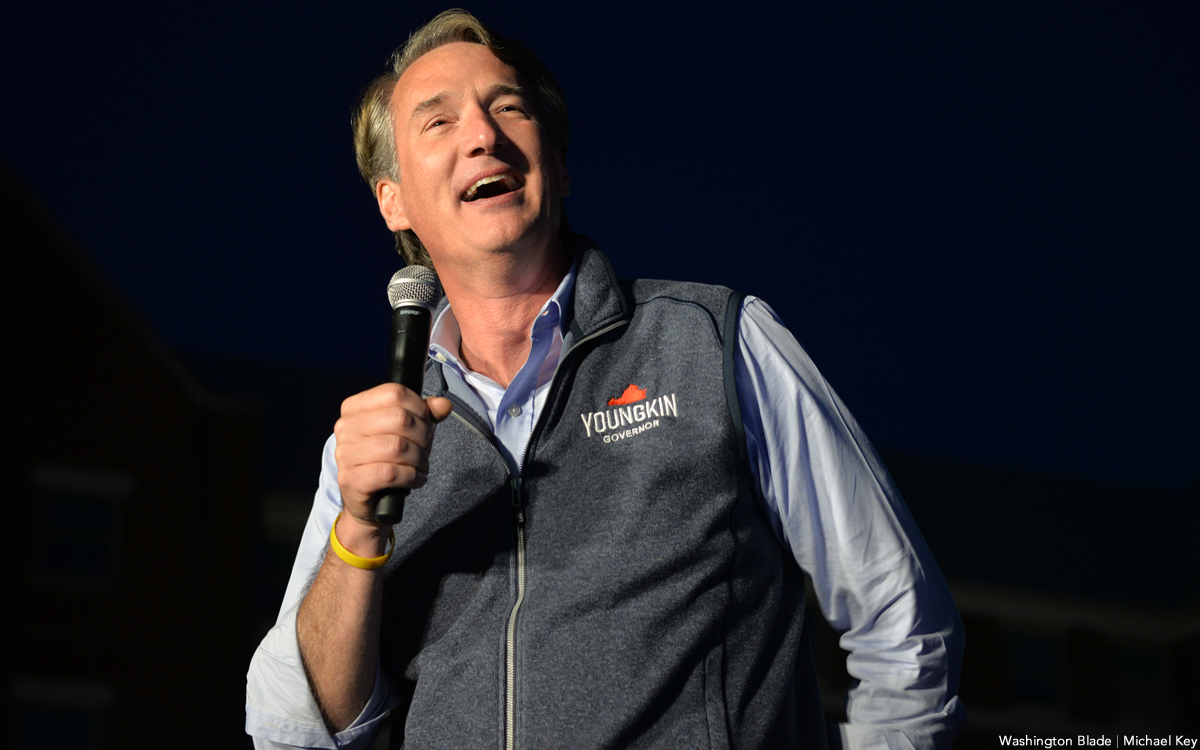 Republican Virginia Gov. Glenn Youngkin on Friday announced the appointment of three people to the Virginia LGBTQ+ Advisory Board.
Youngkin named Kerry Flynn, Jason Geske and Collin J. Hite to the board.
Casey Flores, the president of Log Cabin Republicans of Richmond, in July resigned from the board before his tenure was to begin. The resignation came amid growing criticism over a series of anti-LGBTQ and misogynist comments he made against Vice President Kamala Harris and U.S. Rep. Ted Lieu (D-Calif.), among others.
Youngkin last month announced he plans to revise the Virginia Department of Education's guidelines for transgender and nonbinary students. Thousands of high school students across Virginia on Sept. 27 walked out of class in protest of the planned revision.
Survey shows 72% of Utah residents back same-sex marriage
Troy Williams, executive director of Equality Utah said he's not surprised to see that a majority of Utahns now support marriage equality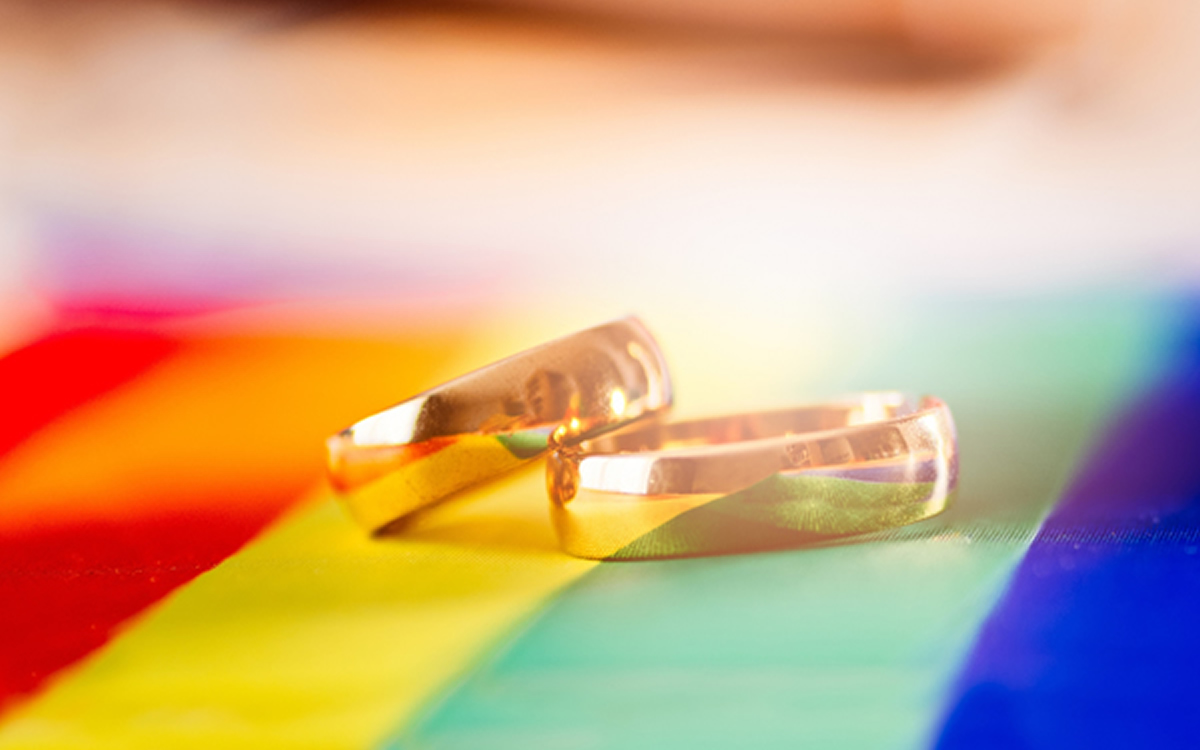 The results of a poll run by the Hinckley Institute of Politics and the Desert News found 72% of Utah's residents agree that marriages between same-sex couples should be recognized by law as valid, with the same rights as cis-gender marriages.
"For a state that less than 20 years ago passed laws and a constitutional amendment prohibiting same-sex marriage, there has been a seismic shift in opinion," said Jason Perry, director of the Hinckley Institute of Politics at the University of Utah.
The Deseret News/Hinckley Institute of Politics survey also found that 23% of those surveyed disagreed, while 5% expressed that they don't know.
The poll shows Utahns are aligned with the nation as a whole on the issue. A Gallup poll in May found 71% of Americans say they support legal same-sex marriage, a new high.
Troy Williams, executive director of Equality Utah, told the Desert News that he's not surprised to see that a majority of Utahns now support marriage equality.
"Utah is a pro-family state, and we recognize that families come in all shapes and sizes. When we see loving, committed couples joining in matrimony, our natural impulse is to support and encourage that love. This gives me great hope for the future," he said.
A new poll shows nearly three-fourths of Utahns support legal same-sex marriage. | By @dennisromboy #utpolhttps://t.co/DBJHHNgmnJ

— Deseret News (@Deseret) September 30, 2022
Art used to spotlight people of color lost to AIDS in the South
National AIDS Memorial, Southern AIDS Coalition created Change the Pattern exhibit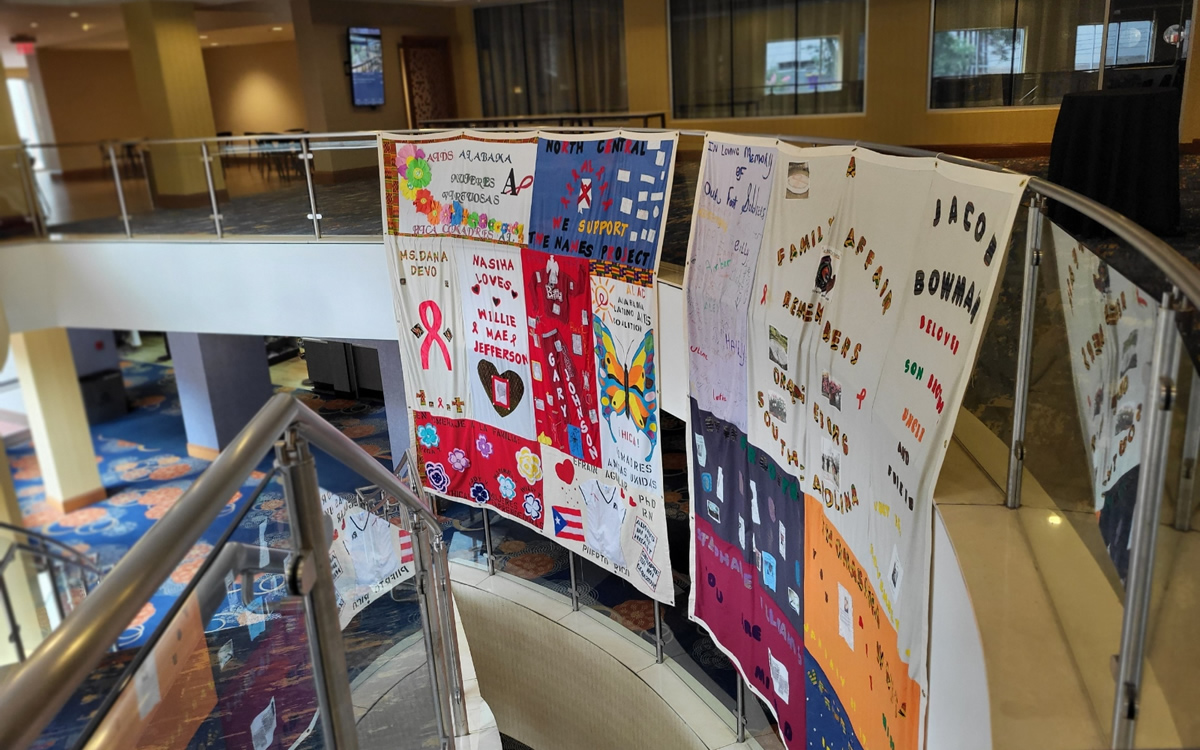 The National AIDS Memorial has joined forces with the Southern AIDS Coalition to stage a series of art exhibitions and educational forums to honor Black and Brown people in the South who have been lost to HIV/AIDS.
The initiative, titled Change the Pattern, began in Jackson, Miss., on Wednesday with curated quilt exhibitions, displays, educational forums, advocacy, storytelling and quilt-making, according to a press release from the National AIDS Memorial. A $2.4 million grant from the biopharmaceutical company Gilead Sciences, Inc., funded Change the Pattern.
More than 500 hand-stitched quilt panels from the area were featured in what the National AIDS Memorial says is "the largest display of the AIDS Memorial Quilt ever" in Mississippi.
"By creating an empowering message and safe spaces for conversation, we can uplift, inspire and make progress toward ending the HIV epidemic, challenge cultural stigmas and continue the legacy of advocacy that the quilt represents," said National AIDS Memorial CEO John Cunningham in the release. 
Change the Pattern was announced in honor of Southern HIV/AIDS Awareness Day during the Southern AIDS Coalition's annual Saving Ourselves Symposium that took place in August.
The conference, which was heavily attended by LGBTQ activists from the South, featured 100 quilt panels, and attendees participated in quilt-making workshops to make new quilt panels representing their loved ones.
Interested LGBTQ advocacy organizations in the South were invited to apply for funding to support local quilt-making workshops in their communities so as to ensure that the legacies of Black and Brown people are captured through newly-sewn panels on the quilt through the Memorial's Call My Name program, according to the National AIDS Memorial press release. 
The application process opened on Sept. 15 with up to 35 eligible organizations receiving as much as $5,000 to support hosting local workshops.
The first major Change the Pattern Quilt was founded 35 years ago as a visual representation of the need to end stigma and provide equitable resources to communities most impacted by HIV/AIDS, according to Southern AIDS Coalition Executive Director Dafina Ward.
"Change the Pattern is a call to action and change in the South," said Ward. "Quilt-making has such a deep cultural connection in the Black community and in the South. The sharing and telling of these powerful stories through the quilt, coupled with advocacy and open dialogue, can help end HIV-related stigma and bring the stories of those we've lost to light."
As the Change the Pattern initiative occurs, conversations about how to handle health epidemics within LGBTQ communities of color have become national topics, especially with the prevalence of monkeypox cases amongst Black gay men.
Despite earlier panic about the disease, the Centers for Diseases Control and Prevention in a report released on Wednesday said that individuals who were vaccinated against the disease were less likely to be affected over the summer compared to those who weren't.
The effectiveness and duration of immunity after a single dose, however, is not known, and few individuals in the current outbreak have completed the recommended two-dose series, according to the report.
The most recent CDC data reports that 25,509 monkeypox cases have thus far been confirmed in the U.S. Only one death has been reported.