Black pastor against same-sex marriage admits NOM connection
Owens says Obama betrayed civil rights movement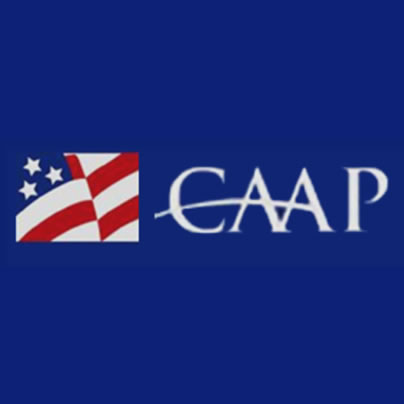 Black clergy members decried President Obama's endorsement of same-sex marriage during a news conference on Friday as a betrayal of the black civil rights movement as they admitted limited financial ties to the anti-gay National Organization for Marriage.
Rev. William Owens, founder and president of the Coalition of African-American Pastors, held the conference standing along with a group of nearly 30 black religious leaders as part of the organization's annual leadership summit, which this year took place at the Hyatt Regency in Arlington, Va.
"The president sold us out," Owens said. "He is in the White House because of the civil rights movement and mainly because of the African-American community, who voted for him 97 percent to be president. He sold us out for money — no other way. The African-American community represents 13 percent of the population, the gay and lesbian community represents three percent. So it wasn't for the votes; it was for the money. I called him Judas then, and I call him Judas now."
Saying Obama was elected on the backs of slave laborers and the civil rights movement, Owens said any president who would be first black man in office and endorse same-sex marriage deserves to be kicked out. Later, under questioning from reporters, Owens said his organization wasn't making an endorsement of any candidate in the election.
In the wake of internal documents from NOM leaked earlier this year, Owens was asked by CNN's Dan Merica about having a connection with the anti-gay group. The pastor confirmed the anti-gay group compensates him.
"They pay my salary," Owens said. "My wife … has an earned doctorate from Vanderbilt University and I have three degrees, we make a combined salary of $20,000 a year because they were kind enough to pick us up, because we did not have funds, and they said we can put you in the budget for $20,000. So we are in relationship with them and I'm very proud of it."
Internal memos leaked earlier this year revealed the organization planned to divide blacks and gays within the Democratic Party using same-sex marriage as a "wedge" issue. Owens defended NOM against any wrongdoing.
"I read that; I know of the story," Owens said. "But I work with the National Organization for Marriage and I'll defend them, I will defend them, I will defend them. I don't know what they said; I wasn't there. But I know their hearts."
In a follow-up question from CNN on whether he's a tool for message, Owens replied, "I'm nobody's tool. Bill Owens is nobody's tool. They've never tried to use me as a tool. They have helped me because I asked for it. I went to them. They didn't come to me. I went to them and asked them to help us because we needed help. I'm nobody's tool."
The news conference was held in coordination with NOM, but no one directly affiliated with the organization was before or near the podium. Brian Brown, NOM's president, stood in the back the room as the news conference proceeded. Asked by the Washington Blade why Brown was absent from the podium, Owens said the conference was an opportunity to show that his organization is "black-led."
Speaking with the Blade after the news conference, Brown denied that Owens' motives for speaking at the news conference were financially based, but acknowledged his organization had donated to Owens about $20,000.
"It's ridiculous," Brown said. "Rev. Owens was already doing what was doing before he came to us and asked us for help. Obviously, as a coalition, we're going to help as many partners as possible. The Human Rights Campaign does the same thing. But these folks were already out there. I've seen Bishop Owens at a number of rallies; we've worked together in the past and was already doing his thing before NOM ever got involved."
The conference happened at the exact time as a news conference took place at the National Press Club in D.C. where other black clergy members — including Rev. Al Sharpton — spoke favorably about same-sex marriage and the need to uphold the same-sex marriage law at the ballot in November.
Asked by a reporter about Sharpton and whether good people of faith can disagree, Owens replied, "Of course, good people of faith, but I don't think they're disagreeing from a faith position. I wonder if they have any. … They faith in something, but I don't believe it's God."
Michael Cole-Schwartz, a Human Rights Campaign spokesperson, drew on the opposing conference at the National Press Club as evidence that the conference from the NOM-sponsored organization doesn't reflect the views of black Americans.
"NOM continues to divide American along racial lines but the fact of the matter is that a growing coalition of Americans of all identities are coming to the conclusion that there's no good reason to exclude gay and lesbian couples from marriage," Cole-Schwartz said. "The array of African-American ministers speaking out for marriage equality in Maryland today is proof positive of the turning tide."
During the news conference, Owens said he's spoken out against same-sex marriage in every state for several years where it's come to the ballot and announced a campaign starting in North Carolina on Oct. 7 where he would travel swing states in the presidential election — including Ohio, Virginia and Pennsylvania — to talk about limiting marriage to one man, one woman.
"In every state where it has been on the ballot, the African-American community has voted way ahead of the other population standing for marriage between a man and a woman," Owens said. "Certain politicians have taken it on themselves to decide that it's OK, it's already for a man to marry a man and a woman to marry a woman, and we disagree, and we stand and we fight for what the Bible says."
For Proposition 8, exit polls showed black California residents voted at a higher rate than other groups in favor of the measure, but those numbers have been refuted by reports that followed. While Owens touted the importance of the black civil rights movement, according to a report in The Huffington Post, little evidence exists suggesting he had a role in those efforts.
Pastors who were before the podium tied their to same-sex marriage to the economic challenges facing black people in the United States, which has been shown endure higher employment and lower education than others during the recession facing the economy.
Bishop David Hall, prelate of the First Jurisdiction of Western Tennessee and pastor of the Temple Church God of Christ, warned that "marriage and human sexuality should not be subject to or governed by the whims and feelings of special interest groups or politicians" while later speaking out against the economic plight of black Americans.
"The moral principles which represent God have been denigrated by political philosophies, special interest and weakened metaphors," Hall said. "The godly morality has been replaced by political expediency. CAAP is tired of status quo and the statistical evidence that places blacks at the bottom. Blacks suffer from the lowest educational opportunities, highest recidivism, highest out of marriage pregnancies, etc. It is time for a revival. We need change in our homes, communities and institutions."
Others who spoke at the news conference against same-sex marriage included Alveda King, the niece of the civil right leaders Martin Luther King, Jr.; and Lewis Ford, brother to former U.S. House Rep. Harold Ford of Tennessee; and Rev. Dean Nelson, vice chair of the Frederick Douglass Foundation.
Pastor Stephen Broden, a Republican who once ran against incumbent Rep. Eddie Bernice Johnson (D-Texas), expressed concerned about the legalization of same-sex marriage for what he said was taking the country away from its religious roots.
"The definition of marriage is under assault by cultural progressive ideologues," Broden said. "Make no mistake about it — this is an attempt to flip our nation away from its Judeo-Christian heritage and replace it with a godless paradigm that sourced in human secularism. These people seek to dispossess this nation of its Judeo-Christian values, and what we are witnessing is a titanic clash between two world views: the godless human secularism against Judeo-Christian Christianity. We can not, we must not sit quietly and allow these ideologues to determine our values."
The Washington Blade noted the case of Loving v. Virginia, which allowed interracial marriage in the country, is often considered parallel to the efforts to legalize same-sex marriage, but Owens denied any similarities.
"There is no parallels because it was a racist scene; America was racist," Owens said. "I had white friends when they first stated integration, and they were truly good people, and we were laughing, we were talking, but when they were around other white people, they'd acted like didn't know me. So it was racist. This has nothing to do with race."
LGBTQ media 'excited' about Press Forward national media funds
Coalition of donors pledges $500 million for local news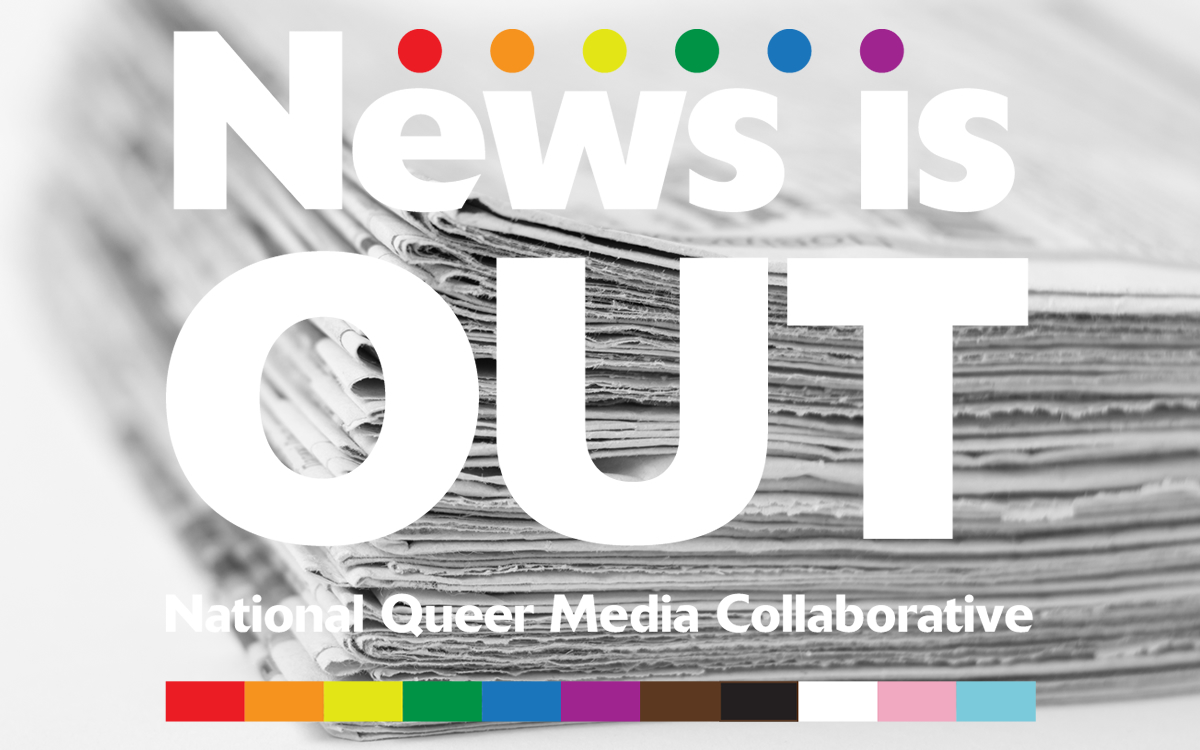 Members of News Is Out, a collaborative of six leading LGBTQ media organizations across the country, have expressed support and excitement about the newly announced national Press Forward effort to support local media in the United States. News Is Out members represent more than 200 years of LGBTQ news and culture coverage, with two member papers starting more than 50 years ago.
"This new effort from foundations, including MacArthur Foundation and Knight Foundation, truly will be a game-changer in the local media space," said Tracy Baim, co-founder of Windy City Times, which is part of a Chicago collaborative that is also advocating for local funding in that city. "Local media are critical to covering issues across the country, from LGBTQ+ and environmental issues to education and criminal justice reform. Philanthropy can provide an important complement to other needed revenues to help local media survive and thrive."
In the U.S., 7.1 percent of adults, or 18 million people, identify as LGBTQ, according to Gallup. About 21 percent of Gen Z identifies as LGBTQ. The media serving this community has been life-saving, resource sharing and an integral part of the movement for LGBTQ equality, News Is Out members said, adding that this media continues to fill a vital information need.
According to the Press Forward announcement, "A coalition of 22 donors announced Press Forward, a national initiative to strengthen communities and democracy by supporting local news and information with an infusion of more than a half-billion dollars over the next five years.
"Press Forward will enhance local journalism at an unprecedented level to re-center local news as a force for community cohesion; support new models and solutions that are ready to scale; and close longstanding inequities in journalism coverage and practice."
The Knight Foundation and the John D. and Catherine T. MacArthur Foundation have been leading the Press Forward effort.
News Is Out is supported in part by a technology grant from the Knight Foundation. The program is called the Queer Media Sustainability Lab
News Is Out is a nearly two-year-old alliance created launched by the Local Media Association, with initial funding from Google News Initiative. The members are Bay Area Reporter, Dallas Voice, Philadelphia Gay News, Washington Blade, Windy City Times and TAGG, a national queer women's magazine.
News Is Out members have collaborated on editorial, business and fundraising opportunities.
"LGBTQ media have always played a critical role in covering and informing our communities," said Lynne Brown, publisher of the Washington Blade. "While we have lost dozens of LGBTQ news media outlets in recent years, those of us who have survived are thriving in 2023. We have done so because we have innovated and sought new forms of revenue. The News Is Out Collaborative has assisted with support that propels us forward."
"LGBTQ+ media is needed now more than ever, as our communities face a backlash across this country," said Leo Cusimano, publisher of the Dallas Voice. "By working together in News Is Out, we have formed a strong alliance to help our members in technology training, editorial collaborations and much more. New funds into this ecosystem will be vital to strengthening the network of local LGBTQ+ media in this country."
Census Bureau asks White House to test questions on sexual orientation, gender identity
Data would be included in annual American Community Survey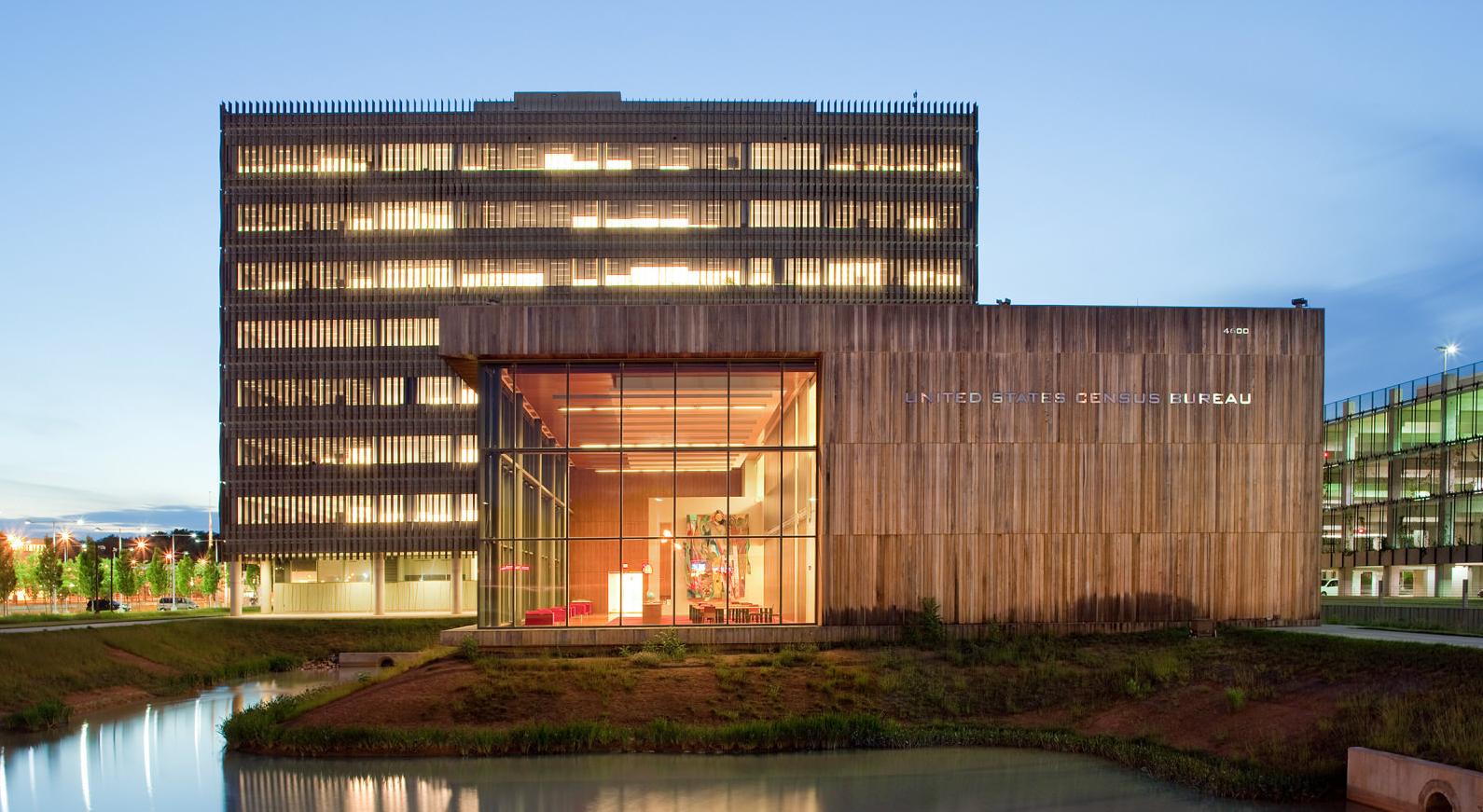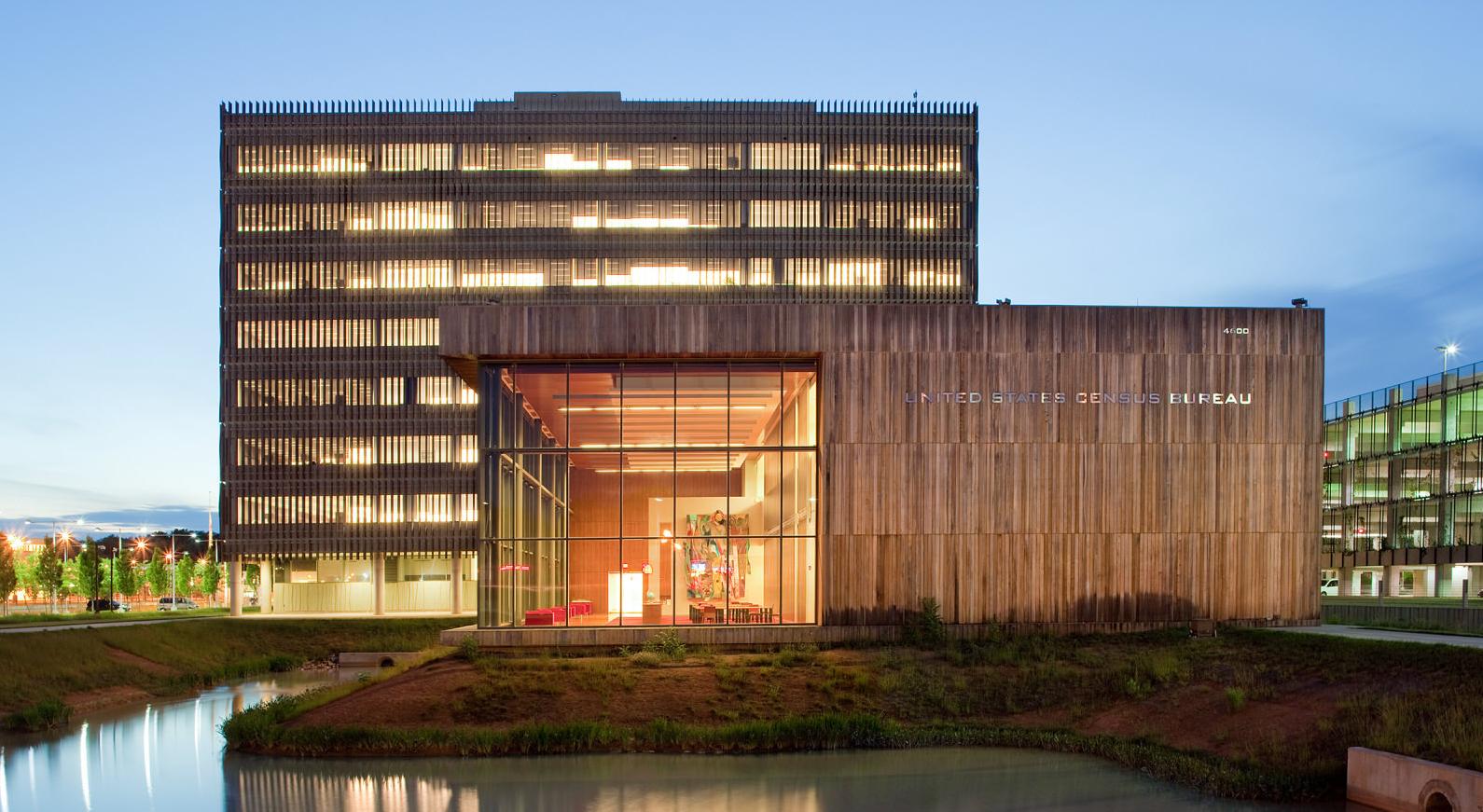 The U.S. Census Bureau on Tuesday asked the Biden administration to sign off on plans to test questions on sexual orientation and gender identity for respondents aged 15 and older on the agency's annual American Community Survey.
Data on these metrics will help inform civil rights and equal employment enforcement, the Census Bureau said in a notice published on the Federal Register.
Testing will help the agency determine wording, response categories and placement of the questions on the survey — its most comprehensive, covering 3.5 million households each year.
A key unknown will be how answers will be provided by proxies such as parents, spouses or others in a household who isn't the person about whom the question is asked.
"Younger LGBT people might not yet be out to their parents or others who are answering these questions as a proxy reporter, so the quality of the data might not be as good for younger people," M. V. Lee Badgett, an economics professor at the University of Massachusetts Amherst, told PBS News.
Currently, the Census Bureau and its annual American Community Survey only ask questions about same-sex couples who are married or cohabitating.
"We anticipate having much more info about the LGBT people than is currently available — including about the demographic and socioeconomic status of LGBT people who aren't in same-sex couple households, including occupational status, industry and wages, and about LGBT people who were born outside the U.S. and LGBT people with disabilities, and their families," Kerith Conron, research director of the Williams Institute at UCLA School of Law, told the Associated Press.
Pentagon to restore honor to veterans kicked out over their sexual orientation
Legislation seeks accountability for DoD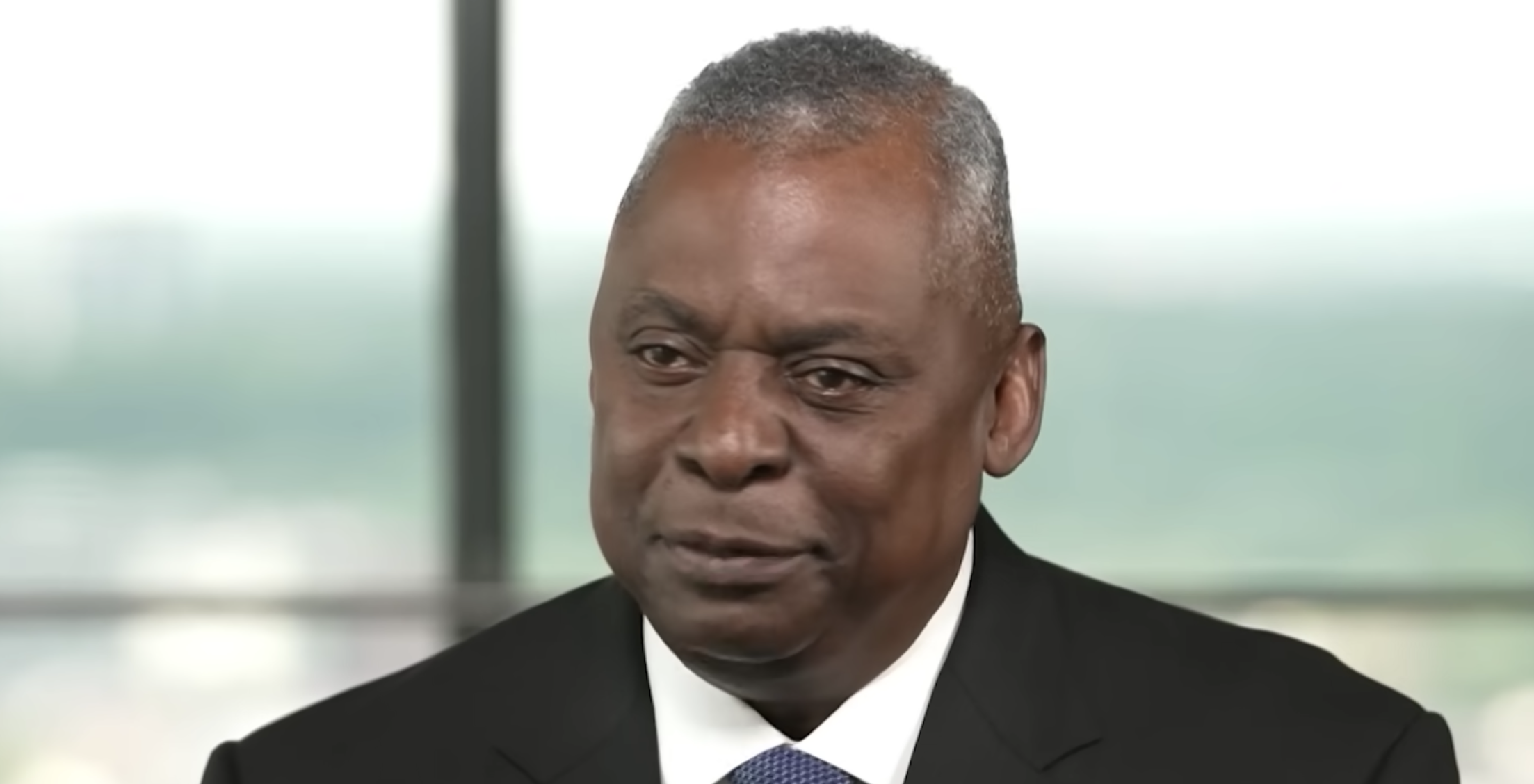 The U.S. Department of Defense announced plans to restore honor to service members who were kicked out of the military over their sexual orientation, the agency announced on Wednesday, the 12th anniversary of the repeal of "Don't Ask, Don't Tell."
"Over the past decade, we've tried to make it easier for service members discharged based on their sexual orientation to obtain corrective relief," U.S. Secretary of Defense Lloyd Austin said in a statement.
"While this process can be difficult to navigate, we are working to make it more accessible and efficient," he said, adding, "in the coming weeks, we will be initiating new outreach campaigns to encourage all service members and veterans who believe they have suffered an error or injustice to seek correction to their military records."
The move follows a class action lawsuit filed last month by LGBTQ veterans against the Pentagon for allegedly failing to remedy "ongoing discrimination," including biased language in the discharge papers of LGBTQ veterans.
CBS News has investigated the Pentagon's handling of service records of veterans who were kicked out of the military because of their sexual orientation, revealing the broad scope of discrimination experienced by these LGBTQ veterans — finding, for instance, that more than 29,000 were denied honorable discharges.
Also on Wednesday, U.S. Reps. Mark Takano (D-Calif.) and Sara Jacobs (D-Calif.), along with U.S. Sen. Richard Blumenthal (D-Conn.) re-introduced a bill that would establish "a commission to investigate the historic and ongoing impacts of discriminatory military policies on LGBTQ service members and veterans."
"This commission would study the impact of these bigoted rules" barring LGBTQ troops from serving "and forge a more welcoming future in the military and at the VA," said Takano, who serves as ranking member of the House Committee on Veterans' Affairs and co-chair of the Congressional Equality Caucus.
"Our country has never made amends for official discriminatory policies like 'Don't Ask, Don't Tell' and the transgender military ban – and that failure still haunts today's service members and veterans," said Jacobs.
"That's why I'm so proud to co-lead this bicameral legislation that will right these historic wrongs, investigate the past and present impact of anti-LGBTQ+ policies, and help us move forward to build and sustain a diverse, inclusive, strong, and welcoming military."
"This commission would be an important step to understand the full scope of the harms caused by policies like Don't Ask, Don't Tell, and to ensure a more equitable future for all who serve our country in uniform," Blumenthal said.