Virginia delegate-elect optimistic LGBT bills will advance
Delegate-elect Rob Krupicka (D-Alexandria) succeeds former state Del. David Englin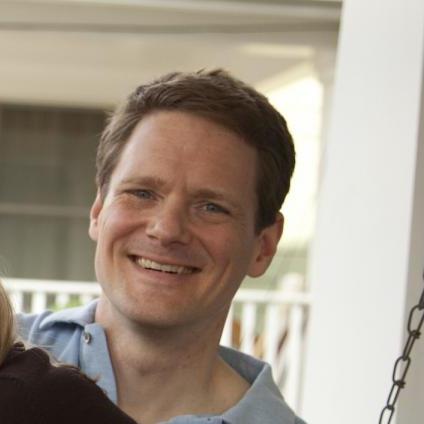 Virginia Del.-elect Rob Krupicka (D-Alexandria) remains optimistic that LGBT-specific issues will advance in Richmond once the General Assembly reconvenes in January.
"It's always a challenge in Virginia when you're trying to move an equality agenda forward to do it in a way that has a high chance of success and to not do it in a way that potentially, actually almost dooms [it] to failure," he told the Washington Blade as he discussed the prospects of a bill that state Sen. A. Donald McEachin (D-Henrico) plans to reintroduce next year that would extend employment protections to LGBT state workers. "There's a range of issues that I think all of us would see as pretty reasonable that you have to be pretty strategic about when you're working on building a consensus and coalition behind them, but I think the senator's work on that issue is certainly one where I think there's an opportunity to build a broad coalition of support and hopefully we'll be able to do that."
Voters elected Krupicka to represent the 45th District, which includes portions of Alexandria and Arlington and Fairfax Counties in the House of Delegates, during a Sept. 4 special election. He will succeed former state Del. David Englin who resigned because of extramarital affair.
Krupicka, 41, was the first straight member of Virginia Partisans, an LGBT Democratic group, in the early 1990s. He was on the Alexandria City Council from 2003 through earlier this month. Then-Gov. Tim Kaine appointed Krupicka to the Virginia Board of Education in 2009.
Krupicka applauded Alexandria's "very strong" human rights ordinance and efforts to prevent discrimination against prospective tenants based on their race or sexual orientation.
"I'm very proud of that," said Krupicka. "That's an important piece of what makes Alexandria a great community. I have been very strongly supportive of a lot of our efforts on human rights issues."
He further noted he has "always been very strongly in favor" of marriage rights for same-sex couples—he and current gay state Sen. Adam Ebbin (D-Alexandria) hosted a fundraiser for the campaign that sought to defeat a proposed constitutional amendment that sought to define marriage as between a man and a woman in the state. Virginia voters approved the measure in 206.
"It's been a lot of fun to watch how marriage equality has evolved as an issue over the last 15-20 years," said Krupicka, noting the city of Alexandria has always backed the issue as part of its legislative platform. "I was for marriage equality before it was necessarily a popular position to take. I can't really recall a time when I wasn't, but it's been fun to watch friends and colleagues and other people kind of evolve on that issue. I think it says a lot about the potential and I'm pretty that evolution will continue for everyone and we'll eventually get there."
Krupicka also applauded gay prosecutor Tracy Thorne-Begland's interim appointment to the Richmond General Circuit Court in June. He criticized state Del. Bob Marshall (R-Prince William County) and others in the Republican-controlled House of Delegates who rejected his nomination in May.
"It was disastrous and embarrassing he wasn't appointed the first time, and clearly we have work to do to make sure it doesn't happen again," said Krupicka. "I thought that was one of the worst days of the General Assembly, and they had a lot of bad days, to treat someone with so much credibility and experience the way they did I thought was shameful."
He remains optimistic that lawmakers will confirm Thorne-Begland's appointment once they return to Richmond in January.
"My understanding is there are people who have evolved in their thinking on that issue and hopefully that will be the case," said Krupicka. "Good people should be given a chance to serve."
Equality Virginia to hold Arlington fundraiser
Krupicka is among the co-hosts of an Oct. 4 fundraiser at the Westin Arlington Gateway that will raise funds to support Equality Virginia's work in Northern Virginia.
The organization now has a staffer, Ryan Schell, who works out of Arlington. Equality Virginia is also working with the city of Fairfax and Prince William County to pass non-discrimination resolutions or executive orders before state lawmakers return to Richmond.
James Parrish, the group's executive director, told the Blade that his organization is also working with the Fairfax County Public Schools to LGBT-specific language their anti-bullying policy and Alexandria City Public Schools to add gender identity and expression to their existing regulations.
"Our goal is to really get back into the Northern Virginia area or in some ways to just get into the Northern Virginia area," said Parrish as he discussed the Oct. 4 fundraiser. Equality Virginia also held an event in Fairfax over the summer. "It's just a more visible way of seeing EV around and kind of back up all the work that we'll be doing up there."
Anti-LGBTQ group claims Va. marriage amendment repeal will legalize polygamy
State Sen. Adam Ebbin rejected claim during committee hearing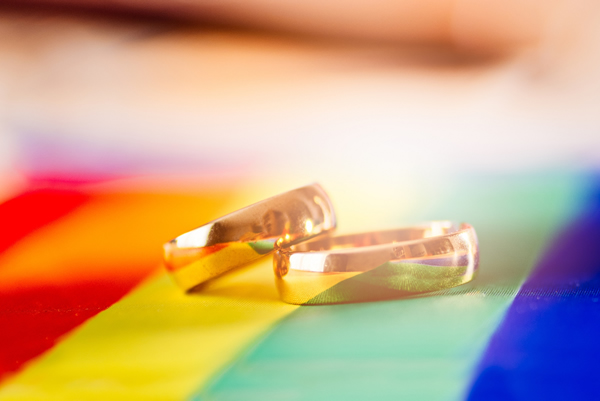 A representative of an anti-LGBTQ group on Tuesday said the repeal of Virginia's constitutional amendment that defines marriage as between a man and a woman would pave the way for the legalization of polygamy in the state.
"There are some, at least, very legitimate concerns about whether this would actually legalize polygamy, among other forms of marriage," said Family Foundation of Virginia Legal Counsel Josh Hetzler.
Hetzler made the comment during a Virginia Senate Privileges and Elections Committee hearing on state Sen. Adam Ebbin (D-Alexandria)'s resolution to repeal the Marshall-Newman Amendment. Ebbin, who is the only openly gay member of the Virginia Senate, in response to the claim noted polygamy is a crime under Virginia and federal law.
"I take offense to the Family Foundation's characterization that this would allow polygamy," said Ebbin. "This has nothing to do with polygamy, what this has to do with is equality."
Carol Schall, who, along with her wife, Mary Townley, joined a federal lawsuit that paved the way for marriage equality in Virginia, and outgoing Equality Virginia Executive Director Vee Lamneck are among those who testified in support of the resolution. The committee approved it by a 10-5 vote margin.
Virginia voters approved the Marshall-Newman Amendment in 2006.
Same-sex couples have been able to legally marry in Virginia since 2014.
The General Assembly last year approved a resolution that seeks to repeal the Marshall-Newman Amendment. It must pass in two successive legislatures before it can go to the ballot.
Ebbin earlier this month told the Washington Blade he remains "hopeful" the resolution will pass in the Democratic-controlled state Senate. Prospects that the resolution will pass in the Republican-controlled state House of Delegates are far less certain.
Republican Gov. Glenn Youngkin before his election reiterated his opposition to marriage equality. Youngkin, however, stressed it is "legally acceptable" in Virginia and he would "support that" as governor.
Loudoun County removes LGBTQ book from school libraries
Superintendent overrules committee that called for retaining 'Gender Queer: A Memoir'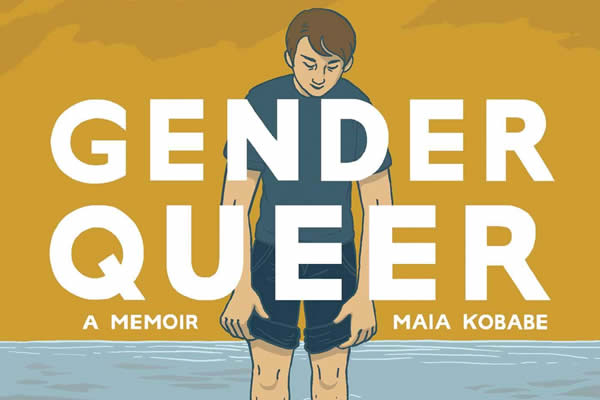 A Loudoun County, Va., School Board committee on Jan. 13 voted to uphold a decision by Loudoun County Public Schools Superintendent Scott A. Ziegler to remove from the school system's high school libraries a controversial LGBTQ-themed book called "Gender Queer: A Memoir."
The book is an illustrated autobiography by non-binary author Maia Kobabe that contains descriptions and comic book style drawings of sexual acts that e uses to tell the story of eir journey and struggle in discovering eir gender identity.
Although the book has received an American Library Association award for its relevance to young adults, critics in school systems throughout the country have said its sexually explicit content is not suitable for school libraries.  
The action by the School Board committee came after Ziegler asked a separate school system committee to review the book to determine if its content was appropriate for school libraries. Loudoun Public Schools spokesperson Wayde Byard told the Washington Post the committee, in a split vote, recommended that the book be retained in high school libraries.
According to Byard, Ziegler overruled the committee's recommendation and ordered that the book be removed from the libraries. Byard said that decision was then appealed to a School Board appeals committee, which voted 3-0 to uphold Ziegler's decision.
The decision by Ziegler to remove the book from school libraries took place about two months after Fairfax County, Va., Public Schools officials decided to return "Gender Queer" and another LGBTQ-themed book called "Lawn Boy" to their high school libraries after temporarily pulling the two books in response to complaints by some parents and conservative activists.
Two committees appointed by Fairfax school officials to review the two books that consisted of educators, school officials, parents, and students concluded that, while the books contained sexually explicit content, it did not cross the line as pornography or depictions of pedophilia as some opponents claimed.
"The decision reaffirms Fairfax County Public Schools' ongoing commitment to provide diverse reading materials that reflect our student population, allowing every child an opportunity to see themselves reflected in literary characters," a statement released by Fairfax school officials explaining their decision to retain the two books in their libraries said.
"Both reviews concluded that the books were valuable in their potential to reach marginalized youth who may struggle to find relatable literary characters that reflect their personal journey," the statement says.
Va. bill would restrict transgender students access to school bathrooms
State Del. John Avioli (R-Stanton) introduced House Bill 1126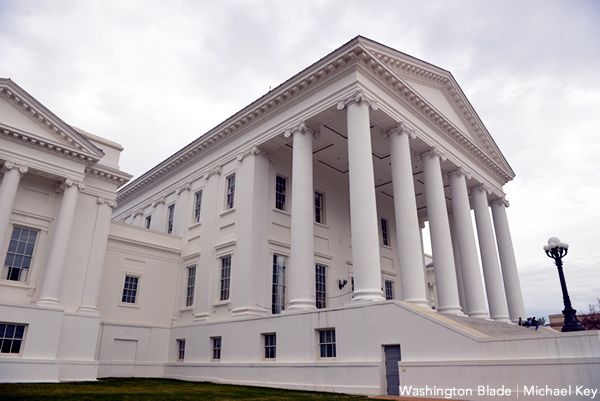 A Virginia lawmaker has introduced a bill that would restrict the ability of transgender students and school board employees to use bathrooms and other facilities in public schools that are consistent with their gender identity.
House Bill 1126, which state Del. John Avoli (R-Stanton) introduced, would require "each school board to adopt policies to require each student and school board employee to have access to restrooms, locker rooms and other changing facilities in public school buildings that are shared only by members of the same biological sex; lodging accommodations during school-sponsored trips that are shared only by members of the same biological sex; and a single-user restroom, locker room, or other changing facility in a public school building, upon request, if the school can reasonably accommodate such a request."
Avoli introduced HB 1126 on Jan. 12 on the same day the Virginia General Assembly's 2022 legislative session began with Republicans in control of the House of Delegates. Republican Gov. Glenn Youngkin took office on Jan. 15.
State Sen. Travis Hackworth (R-Tazewell County) last month introduced Senate Bill 20, which would eliminate the requirement that school districts must implement the Department of Education's trans and non-binary student guidelines. State Del. Danica Roem (D-Manassas), who in 2018 became the first openly trans person seated in any state legislature in the U.S., told the Washington Blade last week that she expects SB 20 "would be dead on arrival" in committee.
Equality Virginia, a statewide LGBTQ rights group, on its website notes HB 1126 is among the bills that it opposes.
Democrats still have a 21-19 majority in the state Senate, and they have signaled they will oppose any effort to curtail LGBTQ rights in Virginia. Outgoing Equality Virginia Executive Director Vee Lamneck last week said their organization "will work with the Senate's pro-equality majority to act as a crucial back stop against harmful legislation and efforts to roll back our hard-earned wins passed during the last two years."