Religious leaders urge Md. voters to support marriage law
Clergy spoke at Baltimore and Silver Spring press conferences on Thursday
Maryland and D.C. clergy on Thursday urged voters to support the state's same-sex marriage law during press conferences in Baltimore and in Silver Spring.
"We're here today to support voting for Question 6," said Rev. MacArthur Flourney, faith director of Marylanders for Marriage Equality, the group defending the law, outside St. Mark's Episcopal Church in Silver Spring. "At the end of the day, we see this as about justice and equality. Really this is about fairness. This is about a matter of the state, civil law protecting all families under the law."
Rabbi Susan Grossman of Beth Shalom Congregation in Columbia echoed Flourney during the Silver Spring press conference.
"We cannot in good conscience deny to our gay and lesbian friends and family the same opportunity for companionship, for marriage and for family that we claim for ourselves," she said. "That is why I support the Civil Marriage Protection Act and will vote for Question 6 this November, as will my congregants."
Reverend Matt Braddock, senior minister at Christ Congregational United Church of Christ in Silver Spring, spoke about how he and his wife recently celebrated their wedding anniversary at a local restaurant as he urged Marylanders to vote for Question 6.
"My faith believes that the Bible celebrates human expressions of love and partnership and call us to live out that gift of God in responsible, faithful, committed relationships that respect the image of God in all people," said Braddock. "My faith believes that laws which fail to recognize gay and lesbian marriages contribute to a climate of misunderstanding and division and increased hostility against gays and lesbians and it's unacceptable. My faith affirms equal marriage rights for couples regardless of gender and declares that the government should offer civil marriages to all couples who want to share fully and equally in the rights and responsibilities and commitments of legally recognized marriage."
The press conferences took place the same day Marylanders for Marriage Equality released a new web video that features Rev. Al Sharpton, Rev. Delman Coates of Mount Ennon Baptist Church in Clinton in Prince George's County and other prominent black faith leaders from across the country who back Question 6. A Washington Post poll released on Thursday indicates 52 percent of likely Maryland voters would support the state's same-sex marriage law in the Nov. 6 referendum.
A Maryland Marriage Alliance ad that features Dr. Angela McCaskill, the Gallaudet University administrator suspended earlier this month for signing the petition that prompted a referendum on the same-sex marriage law Gov. Martin O'Malley signed in March, claims those "who believe in traditional marriage have been punished."
The clergy who attended the Silver Spring press conference declined to answer questions about the ongoing controversy over Gallaudet President T. Alan Hurwitz's decision to place McCaskill, who is the D.C. university's chief diversity officer, on administrative leave. Coates maintained that the law protects religious freedom.
"The Civil Marriage Protection Act allows us to make sure the government protects all families and all residents of our state equally under the law and at the same time provides sufficient language that allows religious institutions to define the religious rite of marriage in accordance with their beliefs and practices," said Coates. "There is nothing in the Civil Marriage Protection Act that forces any individual religious clergyperson or religious congregation to perform a same-sex marriage if it's against their beliefs and practices and yet the legislation ensures that the state protects all residents of our state equally under the law."
Sister Jeannine Gramick, co-founder of New Ways Ministry in Mount Rainier, acknowledged Baltimore Archbishop Bill Lori and other area Catholic bishops oppose marriage rights for same-sex couples. She said she is voting for Question 6 because "it nourishes my own moral development."
"As we grow in the moral right, we sometimes have to make conscience decisions that are at odds with the leaders of our religious denomination," said Gramick. "I do respect the position of the Catholic bishops on this question, but I disagree with them and I disagree with them because my conscience tells me so. My conscience tells me that social justice teaching in my church… supports equality and dignity for every individual. And so I can apply that social justice teaching of my church to the question of civil marriage for lesbian and gay people. This is not a question of church doctrine. It's a question of public policy. And in this area of public policy I respectfully disagree with the bishops of my church."
Bishop Mariann Edgar Budde of the Episcopal Diocese of Washington that includes Montgomery, Prince George's, Charles and St. Mary's Counties, also acknowledged these differences. Bishop Harry Jackson of Hope Christian Church in Beltsville and Family Research Council President Tony Perkins are among those scheduled to attend a "Marry Protection Rally" at New Harvest Ministries, Inc., in Baltimore on Sunday.
"We know that religious leaders and communities are not of one mind when it comes to marriage equality, said Budde. "It's important to remember that the Civil Marriage Protection Act strongly preserves religious freedom. No clergyperson will ever be forced to preside at a wedding for anyone. No faith community will be required to go against their religious beliefs."
Budde also referenced her own faith during the Silver Spring press conference.
"Jesus taught us to love one another as God loves us, not to judge one another and that all human beings are created in God's image," she said. "Jesus also taught us that we know one another by our fruits and I can personally testify to the loving example of countless gay and lesbian couples who have been an inspiration to me and my husband in our marriage. And so I am thrilled to stand here in support of Question 6 and invite all Maryland voters to vote yes. If they do, countless Marylanders will be so overjoyed. This is a matter of decency and fairness."
Va. students warn against 'don't say gay' policies
New law requires parental notification of 'sexually explicit content' in classroom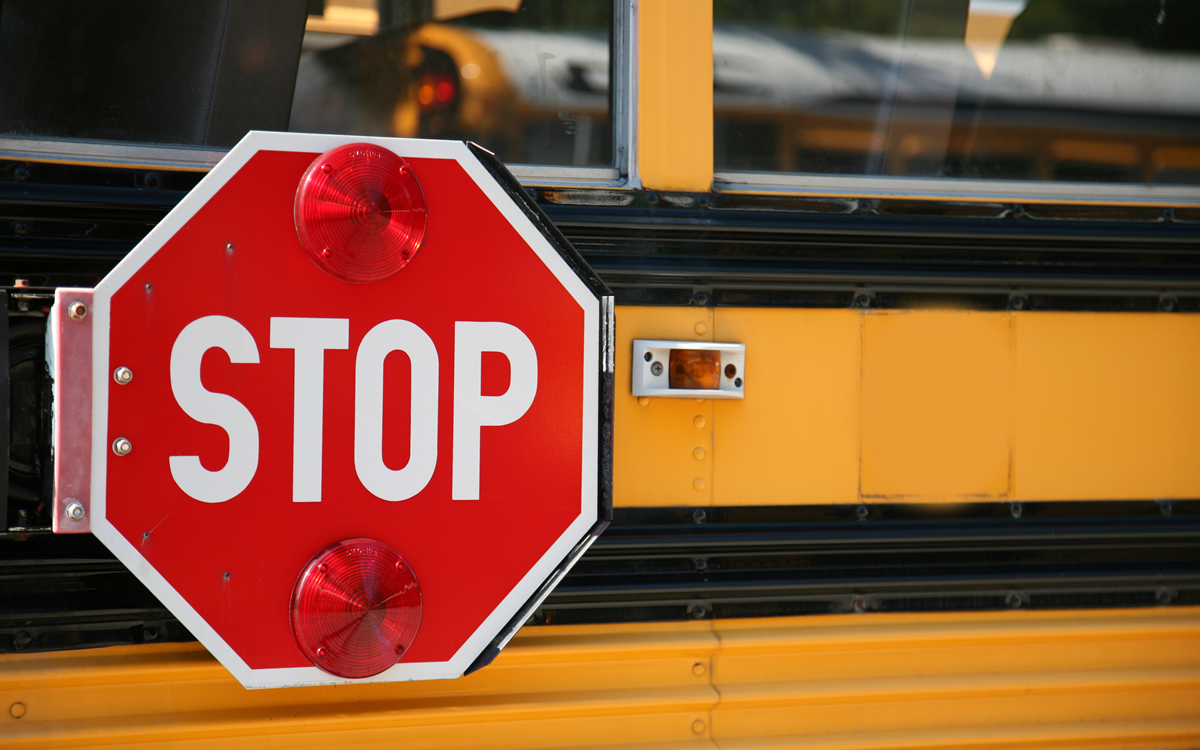 More than 600 students from across Virginia signed a letter from the Pride Liberation Project that calls for the Virginia Department of Education to clarify that teaching students about LGBTQ people and events is not "sexually explicit."
Senate Bill 656, which Republican Gov. Glenn Youngkin signed earlier this year, requires parents be notified when instructional materials contain "sexually explicit content" — without any input from students.
Current Virginia law defines "sexual conduct" as "masturbation, homosexuality, sexual intercourse, or physical contact in an act of apparent sexual stimulation or gratification."
Because SB 656 does not itself specify what constitutes "sexually explicit content," LGBTQ students and activists are concerned that the bill will rest on Virginia's pre-existing definition of sexual conduct.
In their full letter, signees argued that "In effect, SB 656 can potentially be interpreted to define all references to people in same-sex relationships as inherently sexual."
"Consequently, all references to LGBTQIA+ people in K-12 schools, including Supreme Court cases, historical events impacting LGBTQIA+ people, and discussions about queer authors, may be deemed as sexually explicit content under SB 656, effectively erasing LGBTQIA+ representation in our school curriculum," reads the Pride Liberation Project's press release.
Representation has been shown to positively increase academic performance, and LGBTQ youth already face exacerbated risks of suicide and mental health crisis. In Virginia specifically, the vast majority of LGBTQ students reported hearing anti-LGBTQ remarks at school, and 26 percent of LGBTQ students reported being "disciplined for public displays of affection (PDA) that did not result in similar action for non-LGBTQ students."
"Most of my LGBTQIA+ friends are already struggling with their mental health," said one Loudoun County student in the Pride Liberation Project press release. "I'm scared about the message these guidelines could send and losing the already limited affirming representation in my class."
Another student from Richmond said that they "didn't want to see their friends who are from homes that aren't accepting not see themselves reflected at school."
SMYAL announces new executive director
Erin Whelan to start Sept. 1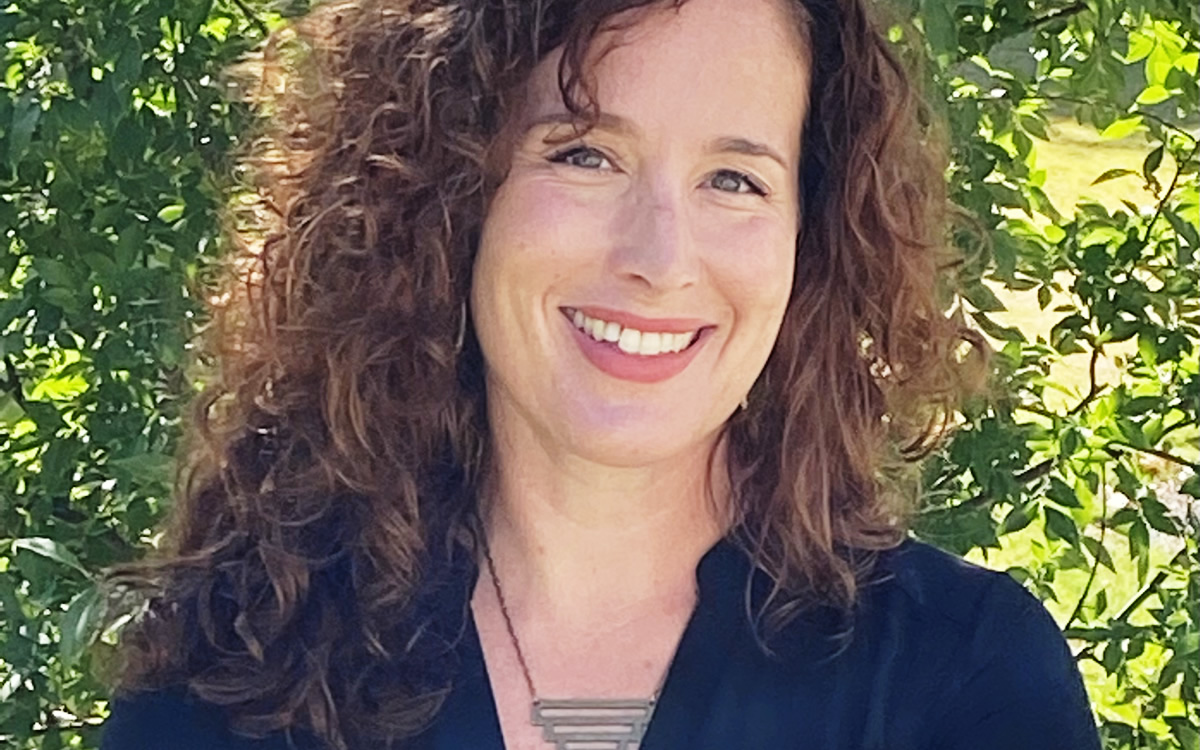 SMYAL on Thursday announced Erin Whelan will become the organization's new executive director on Sept. 1.
SMYAL's mission is to support and empower LGBTQ youth ages 6-24.
A press release that announces Whelan's appointment notes the organization over the last five years has grown "exponentially." Its services include affirming programs, housing support, leadership training and mental health services, designed to help LGBTQ youth develop advocacy skills and an educated, welcoming community.   
Whelan most recently served as the director of housing and homeless services at LifeWorks, an Austin, Texas,-based nonprofit that provides youth with housing and services. She has worked in nonprofit management for almost 20 years, and SMYAL's press release highlighted her commitment to antiracism, equity and the LGBTQ community.
"Erin Whelan is a compassionate and strong leader who I am confident is the right person to lead SMYAL," board chair Rob Cogorno said. "I could not be more proud of the tremendous growth in services for our LGBTQ youth and of the SMYAL staff's hard work that made that growth possible. Erin's extensive experience in service to youth in need and her passion for that work will help guide SMYAL in continuing its excellent work in this challenging time for LGBTQ youth in our region and across the country."
Whelan in the press release shared her enthusiasm for stepping into leadership with this driving purpose.
"I am beyond excited and honored to join SMYAL as the new executive director. My work has been committed to understanding and seeing the world through the lens of the most marginalized youth and young adults and being a fierce advocate for LGBTQ youth," Whelan said. "I believe all LGBTQ youth deserve an opportunity to build a life they love and a chance to feel celebrated and affirmed for exactly who they are and strive to be. From the moment I stepped into the SMYAL community, it felt like exactly where I wanted to be. SMYAL creates a community for queer and trans youth where they can feel radically accepted and safe to step into their true selves."
Judge: West Virginia Medicaid must cover transgender care
Fain v. Crouch is litigation challenging blanket exclusions of coverage for gender-confirming care in West Virginia's state health plans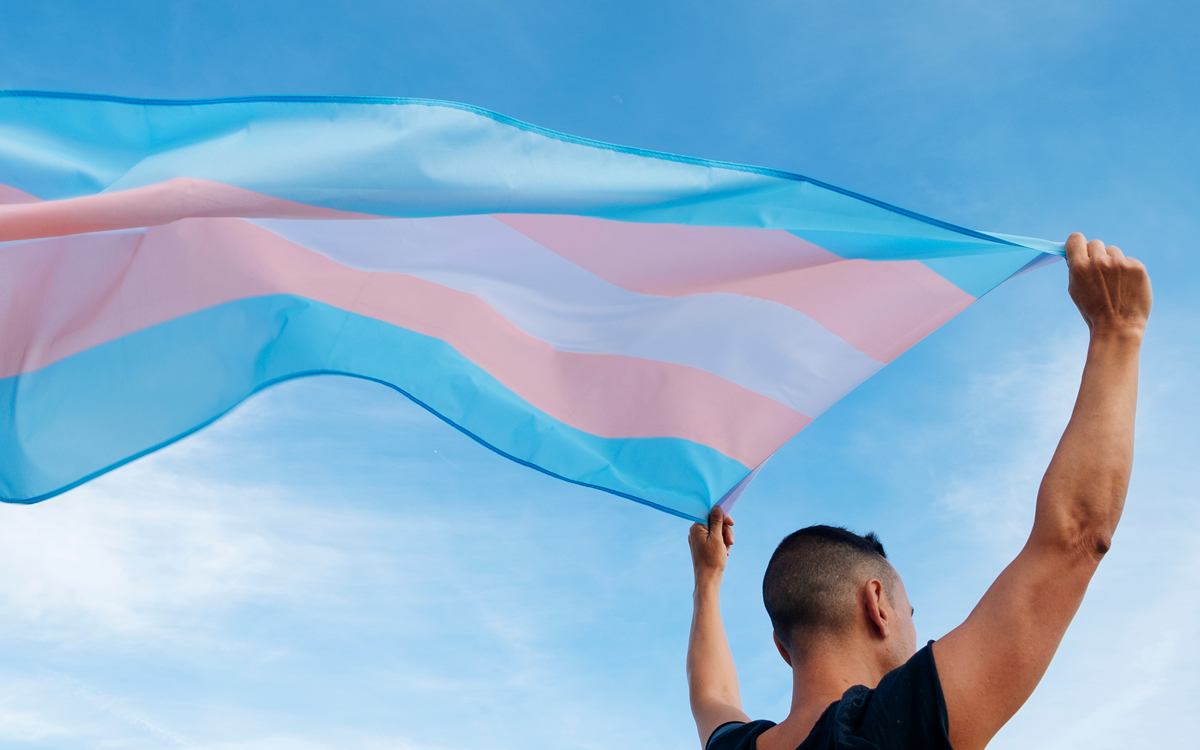 A U.S. District Court judge ruled Tuesday that West Virginia's Medicaid program could no longer discriminate by excluding coverage for gender-confirming surgical care for transgender West Virginia Medicaid participants.
U.S. District Court Judge Robert C. Chambers also certified the lawsuit as a class action, covering all transgender West Virginians who participate in Medicaid. In the lawsuit brought in November of 2020 by Lambda Legal, Nichols Kaster, and The Employment Law Center, the plantiffs challenged the state's ban on gender-confirming care in West Virginia's Medicaid and state employee health plans.
"We applaud Judge Chamber's decision to remove the discriminatory barrier to accessing medically necessary, gender-confirming surgical care for all transgender West Virginia Medicaid participants. Protecting and advancing health care for transgender people is vital, sound, and just. Transgender West Virginia Medicaid participants deserve to have equal access to the same coverage for medically necessary healthcare that cisgender Medicaid participants receive as a matter of course," said Avatara Smith-Carrington, Staff Attorney at Lambda Legal.
Fain v. Crouch is a class action litigation challenging blanket exclusions of coverage for gender-confirming care in West Virginia's state health plans. The blanket exclusions of coverage for care are stated expressly in the health plans offered to Medicaid participants and to state employees. West Virginia's state health plans serve approximately 564,000 Medicaid participants and15,000 state employees.
"I am excited to finally have access to the healthcare I deserve. The exclusion negatively affects my health and wellbeing as well as the health and wellbeing of other transgender Medicaid participants in our community. Gender-confirming care is healthcare, and it is lifesaving," said plaintiff Shauntae Anderson, West Virginia Medicaid participant.
"This is a victory not only for me but for other transgender Medicaid participants across West Virginia. This decision is validating, confirming that after years of fighting to prove that gender-confirming care is medically necessary, we should have access to the same services that West Virginia Medicaid already provides to cisgender participants. Transgender West Virginians should never feel as if our lives are worth less than others," said plaintiff Christopher Fain, West Virginia Medicaid participant.