W.Va. voters elect first openly gay state lawmaker
Stephen Skinner will represent portions of Jefferson County in the West Virginia House of Delegates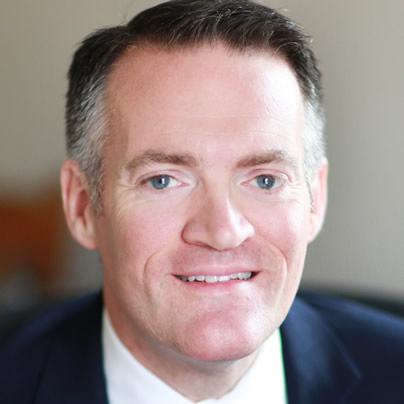 A West Virginia lawyer on Tuesday became the first openly gay person elected to his state's legislature.
Stephen Skinner will represent Harper's Ferry, Shepherdstown and surrounding areas of Jefferson County in the far Eastern Panhandle in the West Virginia House of Delegates after defeating Republican Elliot Simon.
"It feels great," Skinner told the Washington Blade on Thursday as he discussed his election. "Certainly we can recognize it is historic, but we also must remember that it's about serving the constituents. This is about getting the votes from folks who have the same everyday problems as anybody."
Skinner is among the hundreds of openly LGBT candidates across the country who won their respective campaigns on Tuesday. These include gay Florida state Rep.-elect Joe Saunders and Stacie Laughton, a Nashua, N.H., selectman who on Tuesday became the first openly transgender person elected to state office in the U.S. after voters elected her to the New Hampshire House of Representatives.
Skinner, who founded Fairness West Virginia, a statewide LGBT advocacy group, told the Blade there were what he described as "some rumblings about" his homosexuality "on the edges" during the campaign. He cited lesbian Wisconsin Congresswoman Tammy Baldwin's historic election to the U.S. Senate on Tuesday as proof that voters are increasingly able to look beyond a candidate's sexual orientation.
"We're at a point in time at least in this part of West Virginia where if my opponent or outside forces had attempted to make it an issue, it would have backfired," said Skinner.
Joe Racalto, executive director of Fairness West Virginia, applauded Skinner's election. His organization will honor him, among others at its annual gala in Charleston, the state capital, on Saturday.
"History was made today in West Virginia," said Racalto in a statement late on Nov. 6. "Delegate-Elect Skinner is proof that people should be judged by their ideas and vision, not who they love. West Virginians should be applauded for breaking this important barrier."
Coy A. Flowers, president of Fairness West Virginia's Board of Directors, agreed.
"On behalf of the nearly 40,000 West Virginians who are lesbian, gay, bisexual or transgender and for the over 3,000 same sex couples who are raising children in this state, we are ecstatic that our community finally has a true seat at the table in the West Virginia Legislature," said Flowers. "Finally, our legislative elected officials will be held accountable on issues of fairness and equality for all our state's citizens."
Skinner noted the economy and jobs were the top issues among his soon-to-be constituents during the campaign. He also said health care and increased traffic associated with an influx of new residents who often commute into the nation's capital are also a concern.
"We're just 65 miles up the Potomac [from D.C.,]" he said. "Development's a big issue, but we also have gambling is an enormous issue because we derive a lot of our revenue from the Charles Town races. In my district we have two MARC train stations, so we have lots of commuters. Lots of folks work on the Hill and live out here. We're constantly dealing with the issues of being a community that still retains a lot of its rural character, but is very connected into the D.C. metro area."
Skinner added the district's geographical isolation from Charleston and other parts of the state remains an issue.
"We feel very disconnected from the state capital," he said, noting it takes him less time to drive to Manhattan and five other state capitals than it does to Charleston. "The issues in the rest of the state aren't necessarily our issues — and vice versa. But we're experiencing tremendous population growth and it's sometimes from within in the state and for a lot of people they're simply living here because it's affordable housing and a great place to live."
Home prices in Jefferson County are the highest per capita in West Virginia, while its population is statistically the most educated in the state. Skinner said there are also a lot of "folks who are forward thinking" in Jefferson County.
"We have to make sure the legislators in the Eastern Panhandle are making sure that we are able to have the data to show to the rest of the state the difference, but also that we are generating a huge amount of the revenues for the state," he said. "We need to make sure that we are getting the correct amount back."
Skinner said he and other LGBT advocates will continue to push for a bill that would add sexual orientation to West Virginia's non-discrimination law. He noted he will also work with his soon-to-be colleagues in Charleston on the implementation of expanded Medicare coverage under the health care reform law President Obama signed in 2010.
West Virginia is also about to implement what Skinner described as an "enormous" reform of the state's education system.
"Having more autonomy and less centralization in a state like West Virginia is going to be pretty important for our future success," he said.
Activistas LGBTQ en Chile quieren llegar al Congreso
Se realizarán las elecciones el 21 de noviembre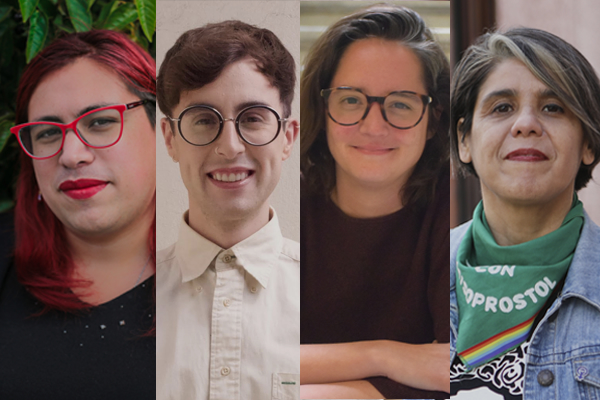 SANTIAGO DE CHILE — El miércoles comenzó legalmente en Chile el periodo de campaña electoral que permite a los candidatos pedir el voto y difundir sus propuestas ya que el 21 de noviembre los chilenos deberán volver a las urnas para elegir a presidente, congresistas y consejeros regionales.
Todo esto en medio de un año cargado de elecciones en ese país latinoamericano que atraviesa el proceso de transición política más importante en los últimos 30 años, donde hasta hay al menos 10 candidaturas LGBTQ en carrera.
Los resultados de aquella elección vendrán acompañar el trabajo que viene realizando la Convención Constitucional, un órgano encargado de redactar la nueva Constitución y que en aquellas elecciones apuntó un triunfo histórico al elegir a nueve constituyentes abiertamente LGBTQ.
Una victoria que activistas queer quieren llevar a los comicios de noviembre levantado sus propias candidaturas. Algunas de ellas, ya postularon en las pasadas elecciones y vienen por la revancha, pero está vez con la intención de llegar al Congreso y desde ahí contribuir a mejorar la calidad de vida de la población LGBTQ.
Hasta ahora, ningún candidato fuera del closet ha sido electo.
"Sería fantástico que una persona de la diversidad sexual y género, llegará al Congreso en estas elecciones. Creemos que la presencia de alguien que sea parte de la comunidad y que tenga un vínculo más directo con los movimientos sociales, en particular con los que tienen que ver con diversidad sexual y de género nos podría ayudar muchísimo a instalar las necesidades", mencionó al respecto la directora ejecutiva de Fundación Iguales, Isabel Amor.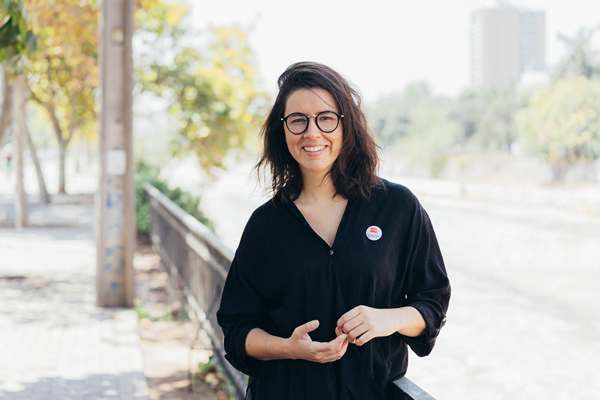 Para ella "es fundamental que, eventualmente, lleguemos al Congreso. Esto tiene que pasar ojalá lo más pronto posible, porque a nivel simbólico saber que una persona está en un lugar de poder para las personas de la diversidad sexual y de género, es algo tremendamente significativo después de décadas, décadas y décadas de que nos digan que no podemos estar en los lugares donde se toman las decisiones de nuestro país. Sería fantástico que alguien que es lesbiana, gay, bisexual o trans sea parte de este espacio".
Según el Servicio Nacional de Elecciones (Servel) 15.030.963 de personas están habilitadas para participar del proceso: 14.959.945 electores en Chile y 71.018 en el extranjero.
Erika Montencinos (IND), una histórica activista lesbofeminista que postuló para ser diputada por el distrito 9, en la Región Metropolitana, dijo al Washington Blade que "decidí llevar adelante esta candidatura porque creo que es una oportunidad histórica para mis comunidades. Siento que nosotros necesitamos estar en estos espacios de poder y, como dice mi eslogan avanzar con nuestras propias voces".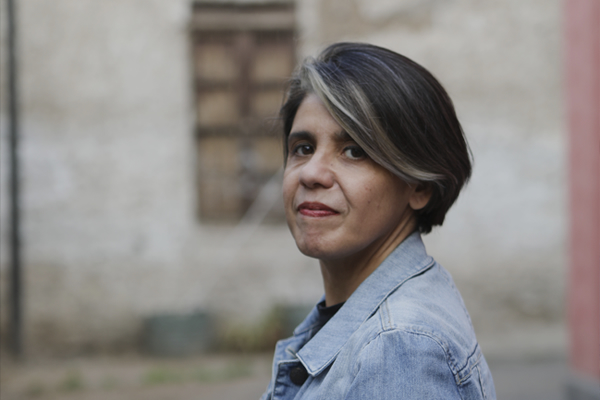 "Llevo muchos años de trabajo con mi agrupación. La Agrupación Lésbica, Rompiendo el Silencio y para mí dar este paso es entrar a otro mundo. Pero sin embargo lo llevo con mucha alegría y teniendo muy claro que estoy representando a a mis compañeras y a tantas otras compañeras, que hemos sufrido la discriminación. Por eso es tan importante llegar a esos espacios de poder" comentó Montencinos sobre las razones de inscribir su candidatura.
Constanza Valdés (Comunes), una conocida activista trans que lleva años trabajando como asesora legislativa competirá por el distrito 7 en la Región de Valparaíso. "Esta candidatura, la decidimos levantar a raíz del trabajo que venimos realizando hace años las organizaciones sociales en el mundo del activismo y especialmente por lo que significa también la representatividad de las personas trans".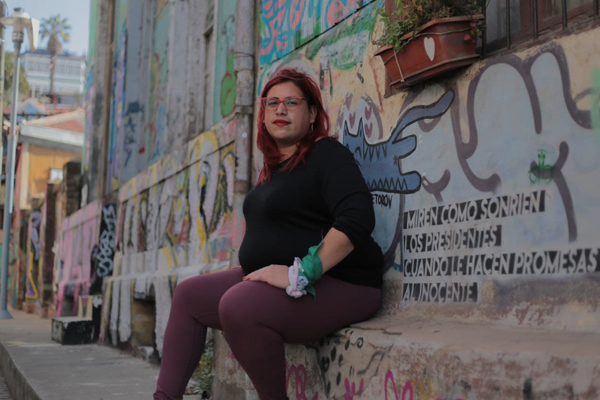 "Representar un nuevo liderazgo y nuevas voces. Lo que significa una renovación de la política, un Congreso mucho más representativo, un Congreso que se asemeje a la realidad de las personas trans que existimos, las mujeres trans existimos y estamos en la política y pasamos por distintas etapas y vivencias que no son relatos que tienen que solamente deben contener los libros o los medios de comunicación, sino que con discursos políticos", afirmó Valdés al Blade.
Mientras que Rodrigo Mallea (Comunes), activista no binario también buscará, al igual que Montencinos, conseguir un escaño por el distrito 9.
"La verdad es que desde el estallido social y las revueltas que se concretó un gran cambio en la política y, además con el proceso constituyente se empezó a consolidar que este cambio era posible traducirlo en cambios materiales; reales y sustantivos para la gente", relató al Blade.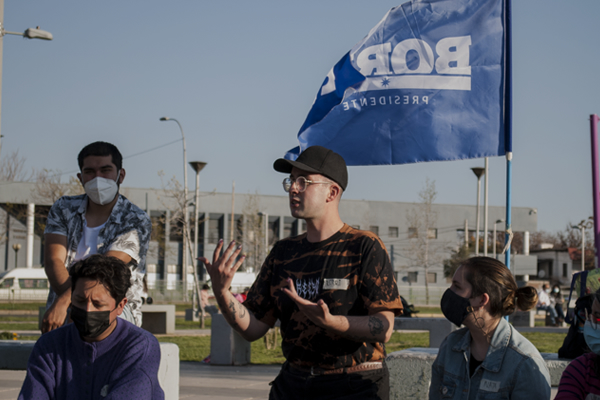 "La posibilidad de vivir mejor, de conseguir un buen vivir y para que los derechos sociales no sean solamente cuestiones que están consagradas en el papel, sino nuestra realidad cotidiana", explicó Mallea.
"Por eso es que pienso que en el Congreso tiene que haber un cambio también, tiene que haber representación LGBT+ que hoy día es bastante escasa en todos los ámbitos de la vida privada y pública", alertó Mallea en medio de los preparativos de su campaña electoral.
María Jose Cumplido (PL), una reconocida escritora feminista y públicamente lesbiana competirá por el distrito 10. "Decidí asumir esta candidatura a diputada porque sentí que la política requiere, obviamente, renovación y no nos basta con pedirlo desde afuera. Pienso que para construir, en especial en este momento tan importante, tenemos que sumarnos colectivamente para trabajar por Chile", sostuvo al Blade.
"La plena igualdad LGBTQ y finalmente, la mejora sustancial en todos los aspectos de la vida desde la prevención de la discriminación a la representación y la posibilidad de que tengamos como un principio rector también el libre desarrollo de la personalidad, es decir, que cualquier persona tenga la orientación sexual que tenga, la expresión de género que tenga, pertenezca al pueblo que sea; tiene que tener la libertad de elegir su proyecto de vida y tiene que estar a un lado el Estado que permita el desarrollo en paz de ese proyecto de vida", argumentó Cumplido.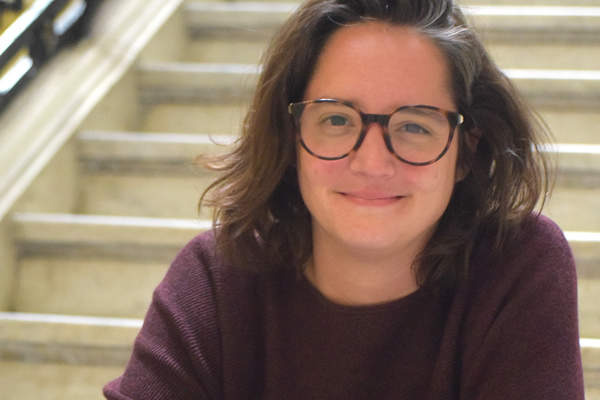 Finalmente agregó que "el futuro tiene que ser diverso. Tienen que estar todos los puntos de vista representados y por eso esta candidatura es muy importante para darle no solo visibilidad a la comunidad LGBTQ, sino también que las leyes integralmente también consideren a todas las personas que históricamente han sido excluidas".
En el último año los casos de discriminación aumentarón un 14,7 por ciento en Chile, según el XIX Informe Anual de Derechos Humanos de la Diversidad Sexual y de Género, denominado como "El año de la resilencia LGBTQ", a causa de que los atropellos sumaron 1.266, la cifra más alta conocida hasta ahora y que mantiene al alza una explosiva ola de ataques a LGBTQ que viene ocurriendo desde el 2018.
Resiliencia, arrojó la investigación, porque en uno de los escenarios y contextos más adversos para su calidad de vida, la población LGBTQ gestionó sus propios recursos y capacidades para ir en ayuda de los más vulnerables, reaccionar frente a las injusticias y mantener en alto la lucha por la plena igualdad social y legal.
Sumándose a esto los abusos, los compromisos incumplidos por parte de las autoridades, la carencia de condena pública estatal frente a los delitos de odio y la ausencia de una política focalizada para combatir los efectos de la Covid-19.
"Tenemos que seguir en con los brazos arriba, luchando para que esos cambios sean concretados y que sean cambios transformadores y profundos para la vida no solamente de la generación actual, sino los cambios para las futuras generaciones", concluyó Mallea.
Comings & Goings
Umana named associate with Gustafson Guthrie Nichol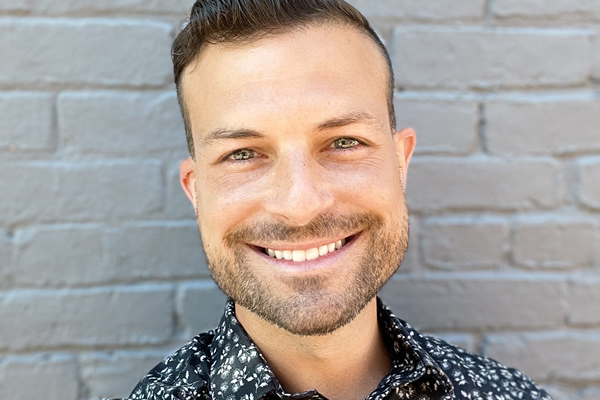 The Comings & Goings column is about sharing the professional successes of our community. We want to recognize those landing new jobs, new clients for their business, joining boards of organizations and other achievements. Please share your successes with us at: [email protected]. 
Congratulations to Wolfgang Umana on being named an associate with Gustafson Guthrie Nichol (GGN). He has been with them for more than five years and is currently its D.C. studio's office manager.
"I am honored to become GGN's newest Associate," Umana said. "I have the glorious privilege of supporting GGN's continuing dedication to progress, inclusion, social justice, sustainability, and beautification of the world we live in."
Umana also works with NBR Computer Consulting as an LLC Computer Technician consultant. He has experience in social media, communications, outreach, and technical services, and provides a dynamic approach to the fast-changing world of technology. NBR Computer Consulting, LLC is a gay-owned business. 
Umana has also served as D.C. Army National Guard Director of Environmental Affairs and with EMS Consultation Services.
He has his bachelor's in Environmental Science & Public Policy, Human and Ecosystem Response to Climate Change, from George Mason University.
$2 million grant program to help LGBTQ restaurants, bars
Grubhub, National LGBT Chamber of Commerce to support small businesses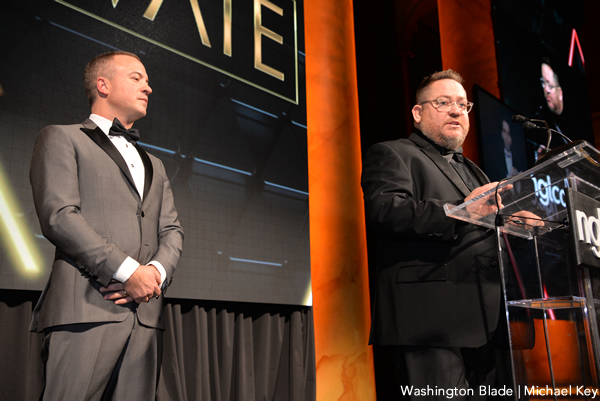 The National LGBT Chamber of Commerce and the global online food delivery company Grubhub announced on Sept. 22 that they have launched a $2 million grant program to provide financial support to struggling "LGBTQ+ owned and ally restaurants" adversely impacted by the COVID pandemic.
"America's vulnerable LGBTQ+ owned restaurants and bars serving food will find a vital lifeline this fall stemming from the partnership formed by the National LGBT Chamber of Commerce (NGLCC) and Grubhub," according to a joint statement they released.
"These small business owners have been among the hardest hit by COVID impact with loss of jobs and income over the past two years," the statement says.
It says the newly launched Community Impact Grant Program is inviting restaurants and bars that qualify for the program to submit applications for grants up until Oct. 12, 2021, the closing date for the applications. The grants are expected to range from $5,000 to $100,000, the statement says, with NGLCC and its more than 50 affiliated LGBT chambers across the country playing the lead role in selecting which restaurants or bars are awarded the grants.
In a separate statement in response to a question from the Washington Blade, NGLCC said an LGBTQ-owned establishment such as a gay bar would be eligible to apply for a grant under the program if they offer a menu for serving food.
"They do not need to be licensed as a restaurant specifically to be eligible for consideration," NGLCC said.
Among the D.C. gay bars that would fall into that eligibility category are Pitchers and its attached lesbian bar A League of Her Own, Uproar, and Nellie's Sports Bar. Freddie's Beach Bar in Arlington, Va. would also be eligible.
In the same follow-up statement to the Blade, NGLCC said it will determine whether an applicant qualifies for a grant as an LGBTQ ally by evaluating "the restaurant's clientele, reach, track record of support, and public benefit."
The statement adds, "In our application online, we ask allies to share evidence of their LGBTQ+ community support such as nonprofit sponsorships or advertising in local LGBTQ+ media, among others. We know that our allies are an important foundation standing by their LGBTQ+ patrons, neighbors, and friends."
The statement announcing the launching of the LGBTQ grant program says the funds for the grants will come from a charitable program Grubhub started in 2018 called Grubhub's Donate the Change program. It says the program asks customers receiving food delivered by Grubhub to "round out their order total and donate the difference," with Grubhub matching eligible donations from its Grubhub+ members.
It says NGLCC has set a goal to allocate 30 percent of the funds for the Community Impact Grant Program for LGBTQ-owned and ally-owned restaurants and bars to businesses owned by people of color and transgender and gender non-conforming individuals.
"We're proud to partner with Grubhub offering these grants to support these businesses," said Justin Nelson, co-founder and president of the NGLCC, who noted that LGBTQ-owned and allied restaurants were among those who "kept our communities and first responders fed throughout the pandemic."
Added Nelson, "America's 1.4 million LGBTQ+-owned business owners have shown incredible resilience during the COVID-19 pandemic, and now, in turn, we can help them recover stronger than ever."
The National LGBT Chamber of Commerce describes itself as the business voice of the community and "the largest global advocacy organization specifically dedicated to expanding economic opportunities and advancements for LGBT people."