N.H. voters elect country's first out transgender statewide candidate
Stacie Laughton will represent Nashua in the state House of Representatives; gay men also elected to state Senate and Executive Council.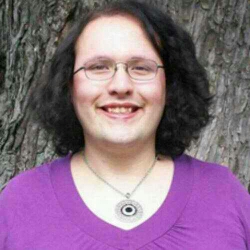 A New Hampshire Democrat on Tuesday became the first openly transgender person elected to state office in the country.
Stacie Laughton, a Nashua selectman, will represent portions of the state's second largest city located on the Massachusetts border in the New Hampshire House of Representatives. She and two other Democrats defeated two Republicans who had also ran.
The N.H. House has 400 members from 103 districts. Each lawmaker has an average of 3,300 constituents, but the most populated districts can have up to 13 representatives.
Laughton did not immediately respond to the Washington Blade's request for comment, but she said in a campaign video she would "always fight for the rights of the LGBT community." New Hampshire lawmakers in 2009 rejected a bill that would have added gender identity and expression to the state's non-discrimination law.
Laughton told the [Nashua] Telegraph newspaper she hopes her election will inspire other LGBT people to seek political office.
"I believe that at this point, the LGBT community will hopefully be inspired," Laughton told the newspaper on Nov. 8. "My hope is that now maybe we'll see more people in the community running, maybe for alderman. Maybe in the next election, we'll have a senator."
Gay former state Rep. Ray Buckley, who chairs the New Hampshire Democratic Party, welcomed Laughton's election.
"Serving in the N.H. House is an extraordinary experience because it brings together 400 citizens from all walks of life to work together," he told the Blade. "Having a transgendered person as a member of the House will bring a unique experience and perspective to the challenges facing the state."
Joelle Ruby Ryan, a transgender activist who is also a professor at the University of New Hampshire, agreed.
"Words cannot express how excited I am about the election of Ms. Stacie Laughton to the N.H. House of Representative," she told the Blade. "As a transgender activist in N.H. for 20 years now, I can honestly state that this is a pivotal milestone in our long struggle for full equality and civil rights."
Mara Keisling, executive director of the National Center for Transgender Equality, also described Laughton's election as "historic."
"We're thrilled she was elected," said Keisling. "She did it the grassroots way you have to do it in New Hampshire. She's part of the community and clearly did it right, so it's pretty impressive she got elected."
Nashua voters elected Laughton on the same night former state Sen. Maggie Hassan defeated Republican Ovide Lamontagne to become New Hampshire's next governor. The state's next congressional delegation will be all women after former Congresswoman Carol Shea-Porter and Ann McLane Kuster defeated incumbent U.S. Reps. Frank Guinta and Charlie Bass respectively.
House Minority Leader Terie Norelli (D-Portsmouth) could also potentially become the next speaker of the N.H. House after Democrats regained control of the chamber.
Gay candidates elected to state Senate, Executive Council
State Rep. David Pierce (D-Etna) on Tuesday became the first openly gay state Senate candidate elected to the chamber. He defeated state Rep. Joe Osgood (R-Claremont) by a 17,719-9,940 vote margin to represent the 5th Senate District that includes the town of Hanover in which Dartmouth College is located.
Pierce, who testified in support of New Hampshire's marriage equality bill in 2009 and against a measure earlier this year that would have repealed it, told the Blade during an interview last month Osgood pointed out to his supporters and local reporters the Gay and Lesbian Victory Fund endorsed his campaign.
He said after his election that his sexual orientation never became an issue for voters.
"Thankfully, my Tea Party opponent was cowed into not raising the gay issue in this campaign," said Pierce. "That's because [New Hampshire] has led the nation in the marriage equality fight; we're the 'Life Free or Die' state. The issues that matter most to the voters — jobs, economy, equality, health care, education, environment — are why they cast their ballots for me by a 28-point margin. I'm proud to be the first out candidate elected to the N.H. Senate, and will never forget my roots. My husband [and] our two daughters deserve nothing less."
Gay former state Rep. Chris Pappas will represent Manchester, New Hampshire's largest city, and surrounding towns in the Merrimack Valley on the Executive Council after defeating Hillsborough County Treasurer Robert Burns by 63,641-50,907 vote margin. Pappas will succeed former Manchester Mayor Ray Wieczorek who did not seek another term on the five-member gubernatorial advisory and oversight body.
"Most Americans realize that your ability to do a job is not determined by your gender identity or sexual orientation," said Jerame Davis, executive director of National Stonewall Democrats. "And that reality is starting to show up at the ballot box."
Ryan agreed.
"I am excited about the coming years and the possibilities for genuine progress in our slate of agenda items for transgender rights," she said, referring to Laughton's election.  "In particular, I hope to see N.H. pass a bill banning discrimination on the basis of gender identity/expression, which currently exists in the rest of New England, as well as work on other policy issues.  The elections were inspiring for progressives and minority groups in general.  Stacie Laughton's election is amazing evidence that times really are a-changing, and our hard work for justice and liberation for all gender-variant people is finally bearing fruit."
Bill would create LGBTQ veterans advisory committee at VA
Advocacy groups back U.S. Rep. Chris Pappas (D-N.H.)'s measure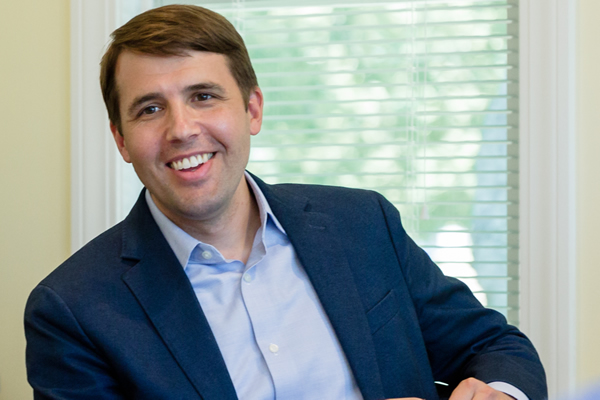 New Hampshire Congressman Chris Pappas has introduced a bill that would create an LGBTQ veterans advisory committee at the Department of Veterans Affairs.
A press release that the New Hampshire Democrat's office released notes "many LGBTQ+ veterans faced systemic discrimination and were unfairly denied their VA benefits under 'Don't Ask, Don't Tell' and continue to run into roadblocks when attempting to access benefits or programs afforded to non-LGBTQ+ veterans, such as health care, burial and memorial, education, and home loan benefits."
"LGBTQ+ veterans, whether they served during the 'Don't Ask, Don't Tell' era, in the years following, or more recently during the Trump administration's transgender military ban, all face unique challenges after separation or retirement," said Pappas. "LGBTQ+ veterans' voices need to be heard and effectively represented at the highest levels of VA. Establishing an LGBTQ Veterans Advisory Committee will ensure that VA benefits and services are accessible and responsive to the needs of the LGBTQ+ veterans community."
The committee that Pappas' bill would create would "reflect the diversity and unique needs of the LGBTQ+ veterans community by including professionals in fields related to health care and other needs unique to LGBTQ+ veterans, at least one lesbian, gay, or bisexual veteran with a service-connected disability, at least one transgender veteran with a service-connected disability, minority LGBTQ+ veterans, and LGBTQ+ veterans who have been both voluntarily and involuntarily separated from service."
The committee, among other things, would assess "the needs of LGBTQ+ veterans with respect to benefits and programs" the VA administers. The committee would also recommend "needed adjustments and improvements to best meet the needs of LGBTQ+ veterans."
Pappas' office notes the Minority Veterans of America, Out in National Security and the Modern Military Association of America are among the groups that support his bill.
"It remains as important as ever to get the ground truth on how LGBTQ+ veterans experience VA services — and then to use that information to improve the system," said Out in National Security President Luke Schleusener in the press release that Pappas' office released. "The historical discrimination that LGBTQ+ veterans experienced in service to their country and from American society make culturally competent and informed care a special responsibility and obligation of the VA. We are grateful for Rep. Pappas' leadership on this effort, and applaud his work for us across the LGBTQ+ community."
Obama vs. Biden: No easy task comparing the two on LGBTQ records
One president moved with caution, the other with speed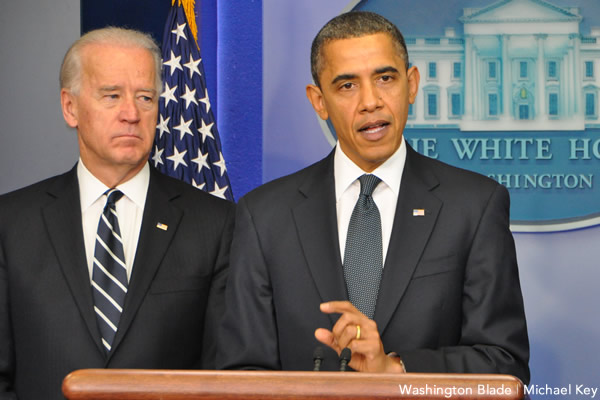 More than seven months into his administration, President Biden has quickly gained a reputation for being a champion for the LGBTQ community — but don't ask whether that LGBTQ record is superior to his predecessor Barack Obama's without expecting a fight.
Among the LGBTQ initiatives marking Biden's tenure within a few months: Undoing the transgender military ban; ordering federal agencies to implement a U.S. Supreme Court ruling against anti-LGBTQ discrimination to the fullest extent possible; and integrating LGBTQ human rights into his foreign policy vision. When Obama was in office, policies along those lines for the LGBTQ community were more spanned out and took an entire eight years to implement.
Take, for example, transgender military service. Biden through an executive order within the first week of his administration reversed Trump's policy-by-tweet banning transgender people from serving in the U.S. armed forces "in any capacity." During the time of President Obama, who took office when "Don't Ask, Don't Tell" for openly gay service members was still law of the land, it took until the last six months before the end of his second term to lift older regulations similarly against transgender service.
Matt Hill, a White House spokesperson, wasn't shy about ticking off each of these achievements when asked about the comparison between Obama and Biden on LGBTQ issues, but didn't discount the work of the earlier president.
"President Biden is proud of the work accomplished alongside President Obama to advance LGBTQ+ equality from championing marriage equality, enabling LGBTQ+ Americans to serve openly in the military, combatting and preventing discrimination and more," Hill said. "The Obama-Biden administration made historic progress for LGBTQ+ people at home and abroad, and the Biden-Harris administration is proud to continue making historic progress in the march toward full equality."
If the chorus from the Lily Allen song "Not Fair" is coming to you in terms of comparing Biden to Obama on LGBTQ issues, that response would be justified. Trying to reach a definite conclusion about who was better is complicated simply because of different times.
Obama came into office when LGBTQ rights were unpopular compared to today and no president ever before had billed themselves fully as an ally the LGBTQ community. Not long ago, President George W. Bush scored political points and possibly won re-election as the war in Iraq turned into a fiasco by making a U.S. constitutional amendment against same-sex marriage a centerpiece of his campaign.
Mara Keisling, who as former executive director of the National Center for Transgender Equality advocated for LGBTQ issues in both the Obama and Biden administrations, said "it is that way" Biden's achievements have been more rapid and Obama's more spread out over eight years, but added comparing the two is "apples and oranges."
"We were in a very different place in 2009," Keisling said. "There had never been a federal government administration that did trans policy before, and so they had to go about it more slowly or they had to figure out how to do it. Second, there weren't there weren't a lot of experienced advocates in the LGBT movement. There were really very few people who had done any administrative advocacy in 2009, and now we're starting this administration with 50 or 60 experienced advocates who got right to it."
Keisling said the preceding Trump administration, with all its anti-LGBTQ rollbacks, was ironically helpful in getting Biden started because "Donald Trump accidentally left the whole blueprint for what to do, which is just fix a lot of the things he broke."
The difference in times is key to understanding why to bother comparing Obama and Biden on LGBTQ issues in the first place when they're both generally regarded of supporters of LGBTQ people. It's more a way to reflect on changing times, recognizing moving quickly on LGBTQ issues was more difficult 12 years ago than it is now.
Nonetheless, despite the Obama years being a different epoch, LGBTQ rights advocates at the start of his administration were outright hostile to Obama for not moving more quickly to push the nation forward, particularly on holding out on "Don't Ask, Don't Tell" repeal until two years in office. An initial legal brief defending the anti-gay Defense of Marriage Act in court, which compared same-sex relationships to underage and ancestral marriages, had LGBTQ people up in arms against a president they worked hard to elect.
The gay blogosphere, in its heyday at the end of the 2000s, skewered White House press secretaries Robert Gibbs and Jay Carney for inartful answers on Obama's commitment to LGBTQ issues. Liberal bloggers such as John Aravosis at AMERICAblog, Pam Spaulding at Pam's House Blend and Andy Towle at Towleroad had anti-Obama content alongside posts against Republicans.
Aravosis, in response to an email inquiry from the Blade, said making comparisons of Obama and Biden at this point in their presidencies is difficult given the different nature of the times.
"It's always hard to compare 2008 and 2021," Aravosis said. "They were different eras, with different demands. The three big issues for Obama were 'Don't Ask, Don't Tell,' DOMA and marriage equality. And we got him on board all three of those, with a little cajoling — DADT they delayed action on, DOMA they were defending in court, and marriage took until 2012 to get Obama on board. But eventually he did, on all those issues."
Aravosis conceded at this time Biden comparatively has made "a ton of small to medium accomplishments early on," and cited the confirmation of Pete Buttigieg as the first openly gay Senate-confirmed Cabinet secretary as one of "a few big ones."
Even during the Obama years, Biden was credited with moving Obama forward, famously speaking out in favor of same-sex couples getting married on "Meet the Press" as Obama's "evolution" on the issue was still taking place. Obama would come out for marriage equality days later. Biden had also spoken out in favor of an LGBTQ non-discrimination order in the workplace for federal contractors before Obama made that happen.
Keisling said even though some of Obama's early caution and missteps had angered LGBTQ advocates at the time, such as excluding transgender people from a 2009 presidential memorandum seeking to expand partner benefits for same-sex couples, they ended up proving beneficial.
"I don't think any of us really understood what a momentous thing that was," Keisling said. "But it was from that memo that they immediately realized that the federal government had to protect trans federal employees."
In contrast to early consternation under Obama, seven months into the Biden administration nary an objection has been heard from LGBTQ leaders, save for a legal brief claiming a right to defend an exemption to LGBTQ non-discrimination law for religious schools that wasn't even based on the merits. To the contrary, Biden has been lauded as the greatest supporter of LGBTQ people in the White House as his administration has rolled back Trump's anti-LGBTQ initiatives, fully embracing LGBTQ people in his first months without the need for public cajoling from voices seeking equality.
One person who has worked both in and outside the White House on LGBTQ issues is Brian Bond, now executive director of PFLAG and the first LGBTQ White House liaison under Obama. Bond, however, would not agree to an interview for this article.
Despite the early consternation, the long view on Obama is different. By the time his administration was over after eight years, the LGBTQ community could look back on hate crimes legislation signed into law, "Don't Ask, Don't Tell" repeal, marriage equality nationwide and transgender people being more visible and respected.
When the Washington Blade reached out to the Office of Barack and Michelle Obama for a comment on the comparison between Obama and Biden on LGBTQ issues, a spokesperson ticked off many of these achievements.
"We are so proud of President Obama's record on LGBTQ issues, including repealing Don't Ask, Don't Tell, ending the government's legal defense of the Defense of Marriage Act, and signing historic hate crimes legislation, but he's always said the presidency is a relay race and there's nobody he'd rather have holding the baton right now than Joe Biden, especially when it comes to matters of equality," the spokesperson said.
It was based on Obama's overall record, especially his endorsement of same-sex marriage at a critical time in 2012 when the issue was at the polls in four states, that gay commentator Andrew Sullivan in 2012 dubbed him the "First Gay President" for a high-profile cover article in Newsweek.
Sullivan, who has declared the fight for gay rights now over and has been critical of continued efforts in the LGBTQ movement, said the comparison between Obama and Biden on LGBTQ issues is no contest.
"Neither president is responsible for gay equality. We are," Sullivan wrote in an email to the Blade. "But there is no comparison. Marriage equality and openly gay troops under Obama dwarf anything Biden has done. The Bostock decision — the biggest advance in history for trans rights — happened under Trump."
Obama, in an interview published in The Advocate last month, said he would "love my legacy to be overshadowed, because it would mean another president was doing even more to protect LGBTQ rights," which he said was why he was pleased with Biden's initiatives.
"Now, we obviously have more work to do," Obama added. "We need to do even more to guarantee basic rights and protections for every American. My hope is that whatever success we had while I was president proves that progress is possible."
A continued one-up Obama has over Biden in terms of LGBTQ issues is major legislative achievements. For all the hurdles Biden has already cleared on LGBTQ issues compared to Obama, the Equality Act — the centerpiece of Biden's campaign promise for LGBTQ people — continues to languish in the U.S. Senate and is all but dead.
By this time in the Obama years, the measure honoring gay teenager Matthew Shepard, who was brutally murdered, was on its way to the White House as an amendment to major defense spending authorization legislation in Congress. The Equality Act, on the other hand, hasn't even gotten a vote in the Senate Judiciary Committee.
Aravosis said the lack of traction for the Equality Act in the Senate is a "similar dilemma" to the one supporters of gay rights faced in 2010 with hurdles in getting "Don't Ask, Don't Tell" repealed.
"We were extremely concerned that we'd lose the House in the 2010 midterm elections, so we wanted to get DADT repealed BEFORE that," Aravosis said. "Same problem today. We need to get the Equality Act passed BEFORE the 2022 midterm elections, lest we lose the House or Senate."
At the end of the day, however, unlike his criticism for Obama for not moving quickly on "Don't Ask, Don't Tell" repeal, Aravosis said he doesn't fault Biden for not getting the Equality Act on his desk.
"With a one-vote margin in the Senate, and the filibuster still in place, I'm not sure how we do that," Aravosis said. "So, no, I don't blame Biden for the current vote count being extremely difficult in the Senate."
Biden last month signed a resolution designating the Orlando, Fla.-based Pulse nightclub, where 49 people were killed in a mass shooting, as a national monument, but that went through Congress unanimously and required no significant political power.
Keisling, when asked if the lack of major legislative achievements on LGBTQ issues detracts from Biden's record, said the fault lies elsewhere.
"Nothing's happening in Congress," Keisling said. "What he has gotten done is kind of amazing — I mean in general not the LGBT stuff, because there really hasn't been LGBT stuff — because Congress is currently broken. The Senate is broken anyway."
When the Blade pointed out by this time in his administration Obama was on track to sign hate crimes legislation into law in October 2009 and asked what has changed, Keisling replied, "Talk to me about that in December."
"I'm more optimistic than you are," Keisling said. "I know the Blade has tried really hard to express pessimism. But we're working it, it is still very much alive and there's actual conversations going on between the right senators. I'm very hopeful still."
The Human Rights Campaign, which has lobbied on LGBTQ issues in both the Obama and Biden administrations, didn't respond to a request to comment for this article.
House Republican tries to scrub online references to his anti-LGBTQ record
Congressional aide appears responsible for hiding anti-LGBTQ past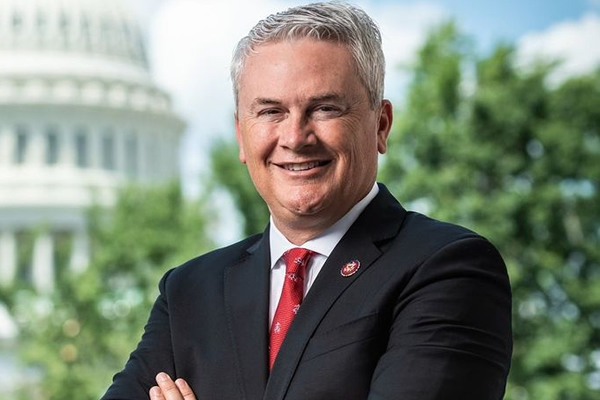 A House Republican whose opposition to LGBTQ rights has been front-and-center on his campaign and Wikipedia pages appears to have tried to sweep his record under the rug — and evidence suggests the person responsible is his communications director.
Rep. James Comer, first elected four years ago to represent Kentucky's 1st congressional district, has made his opposition to LGBTQ rights clear from the start. That's consistent with his state being home to Kim Davis, the county clerk famously jailed for refusing to issue marriage licenses to same-sex couples.
His campaign website, in its issues section, once proudly declared Comer's opposition to same-sex marriage as a selling point for his candidacy for the U.S. House in addition to being against abortion rights and Obamacare. The footprint of the older webpage can still be found using archival internet tools.
"I am 100 [percent] pro-life and I oppose gay marriage," Comer wrote. "While I was a Kentucky State Representative, I cosponsored the 2005 amendment that made same sex marriage illegal in Kentucky. As a Congressman, I will always strongly support life and only support traditional marriage between one man and one woman. I will make sure that liberal, anti-family groups like Planned Parenthood never get one penny of our tax dollars."
True to his campaign position against LGBTQ rights, Comer in Congress voted "no" both times in 2019 and 2021 when the U.S. House brought to the floor the Equality Act, which would expand the prohibition against LGBTQ non-discrimination under federal civil rights law.
But the congressman's willingness to make those views available to the public appears to have changed based on alterations to his personal webpages.
Although the "issues" page has been scrapped from his campaign website entirely, much of the identical information can be found on his congressional webpage. Missing, however, is the portion from his campaign page that once denoted his opposition to same-sex marriage.
Further, information on Comer's opposition to LGBTQ rights, including being against same-sex marriage and his votes against the Equality Act, are included on his Wikipedia, but someone replaced that information after it was deleted last month.
It appears Comer's own staff has been working to scrub any reference to his opposition to LGBTQ rights. A look at the edits made to the Wikipedia page ascribes the initial change to someone with the username SmithMatt22, which is identical to the Twitter handle of his communications director, Matt Smith.
Comer is acknowledging nothing. His congressional office, and Smith in particular, didn't respond to multiple requests from the Blade to comment, including to deny his staffers were responsible for seeking to hide his positions on LGBTQ rights.
It's unlikely objections to Comer deleting the information on his LGBTQ record would impact future elections. Kentucky's 1st congressional district is weighted R+23 and considered not in play in upcoming elections.