November 21, 2012 at 2:37 pm EST | by WBadmin
Ultimate guide to gay gift giving
By MIKEY ROX
Sony Action Cam
Anyone who's ever ruined a smartphone trying to document their extreme adventures will covet the Sony Action Cam, a tiny, lightweight video camera to capture all those freefalls, high climbs and daring underwater dives. The Action Cam features Sony's signature SteadyShot image stabilization technology, Exmor R CMOS image sensor and an ultra-wide angle Carl Zeiss Tessar lens. The AS15 model (about $70 more than the base AS10 model) even offers Wi-Fi connectivity so you can upload and share your videos on the web — right after you catch your breath. ($199; store.sony.com)
Keelan Rouge
Treat your beau to handcrafted accessories from Keelan Rouge, the eponymous label of an up-and-coming 26-year-old gay designer from Chicago, which features upcycled men's and women's wallets, cardholders and flasks decked out with whimsical fabrics from vintage neckties, scarves, skirts and other dapper designs. ($26-$58; keelanrogue.com)
Skora Running Shoes
Stay stylish while you sweat out your frustrations with Skora, the ultimate multipurpose running shoe. Two styles are available (Form and Base) with the latter featuring a stretch-mesh sockfit with an innovative adjustable X-strap system, elastic heel strap, reflective details and stitch-down construction with an Ortholite sockliner. Skora's are super lightweight — you won't even know you have them on — to encourage natural movement and performance. ($110-$185; skorarunning.com)
GrubKit
Veteran chefs and kitchen newbies alike will enjoy GrubKit, gourmet food kits that contain the precise amount of pre-measured ingredients and an accompanying recipe to create not-so-common culinary delights any night of the week. Most of the current kits have an Asian flair (Mongolian Beef and Cashew Chicken, for instance) and you'll need to provide a few fresh items (eggs don't fare so well in the mail, it seems). There are also sweet kits for your friends who like to save room for dessert, which include a healthy banana muffin kit and a holiday cookie box with recipes for confections from around the world. ($19-$29; grubkit.com)
Snuza Trio
As more and more of our LGBT friends bring babies home, we're left scrambling to find the perfect present for the adorable new parents.
Bear in mind that the practical route is always the way to go in these situations — they do not need another fruit basket — which makes the Snuza Trio mobile baby monitor system the ideal gift for gay moms and dads.
Snuza Trio includes the cordless Snuza Hero Mobile Baby Movement Monitor that clips directly to baby's diaper and activates an alarm if anything goes awry in the middle of the night; a night-vision camera that can be aimed into the crib and a built-in microphone to record sounds; and a lightweight, portable audio-video monitor with a 2.4-inch LCD screen that functions to a range of 450 feet from the camera and crib. The system also includes three lullaby tunes to help everyone in the family catch a few Zs before the 3 a.m. screaming begins. ($299; snuza.info)
Moscot Eyewear
You'll need a pair of stylish shades to shield your eyes from snow blindness when you hit the slopes this winter, and Moscot is where it's at. Based on designs from the manufacturer's archives, the Originals Collection features a variety of vintage-inspired frames constructed of real glass lenses and traditional hardware, and come in an array of colors that hark back to decades past. The aviator-style Sechel, available in Straw with G-15 lenses, are fashion forward yet functional to protect your pupils from the harmful UV rays above and below. ($225-$255; moscot.com)
Gillette Fusion ProGlide Styler
Transform your moisturized mug into a well-groomed work of art with the Gillette Fusion ProGilde Styler, a three-in-one tool designed for men with a penchant for stylish facial hair. Whether you prefer a thin chinstrap, bushy muttons or a simple goatee, the ProGlide Styler helps scruffy men master their put-together look with effortless maneuverability in and out of the shower. This gift-ready set includes the Power Trimmer fitted with Fusion ProGlide Power Blades, charging base, Microcomb, and a Precision Edging Blade. It's perfectly safe for staying svelte below the belt, too. ($19.99; gillette.com)
PlayStation Vita
Avid gamers never have to stop playing their favorite titles thanks to the cross-platform Wi-Fi/3G connectivity of PlayStation Vita, the latest handheld innovation from Sony. What you start playing on your home-based PS3 console you can resume on Vita while you're out and about with this palm-sized device that fits perfectly in a jacket pocket or backpack.
Vita supports a wide variety of games, including "Madden" and "Uncharterd: Golden Abyss," and games available on both PS3 and Vita only need to purchased once to be played on both devices. Vita also offers GPS, video and music playback, and is compatible with apps from Netflix, Skype, Facebook, Twitter and more. ($240-$299; us.playstation.com/psvita)
Awkward Family Photos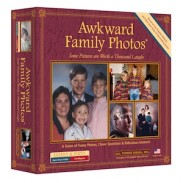 Based on the cringe-worthy-but-totally-relatable website of the same name, the Awkward Family Photos board game combines classic and never-before-seen photos with probing, make-you-squirm questions for a game night full of laughter and creative discussion. Definitely a better alternative than mom passing around those embarrassing, bare-ass baby pictures during dessert. ($24.99; familyandpartygames.com)
Brookstone HDMI Pocket Project
Turn any blank wall into an impromptu movie screening with the HDMI Pocket Projector from Brookstone. With more than two hours of battery life and built-in audio, mobile cinephiles can transform their Apple, Android and Windows smartphones and tablets into a crisp, high-definition viewing experience that rivals that of your local multiplex.
This micro Pocket Projector includes a three-foot HDMI cable, a Micro HDMI adapter and a Mini HDMI adapter, and projects an image with a 16:9 aspect ratio, which will make that annual viewing of "National Lampoon's Christmas Vacation" bigger and better than ever before. ($299; brookstone.com)
Mango Passport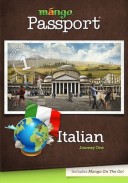 For those on your list planning a big trip abroad or who simply want to expand their horizons at home, Mango Passport makes it easy to learn a foreign language on multiple platforms, including a computer, MP3 player or smartphone. Available in 16 languages and 12 ESLs, each Mango lesson incorporates interactive tools and rich imagery that eliminates boredom and keeps users engaged. Building a solid foundation on more than monotonous vocabulary memorization, Mango Passport — which includes three "journeys" for each language — teaches practical speaking skills and cultural insights while gradually instilling the confidence to start great conversations. Like with the pool boy. ($176; mangolanguages.com)
Cuisinart Smart Stick
Preserve precious countertop real estate with the Cuisinart Smart Stick, the versatile hand blender that goes from pot to pitcher, bowl to beaker with ease. A powerful 200-watt motor spins into action with a simple one-touch control so home cooks can blend drinks, emulsify dressings, puree soups and froth up festive hot chocolate without dirtying up many-piece bigger blenders that require more work than they're worth. ($40; buydig.com)
Pain D'Avignon Bread of the Month Club
Carb lovers will jump for joy every few weeks with Pain D'Avignon's Bread of the Month Club, which includes monthly deliveries of seasonally thoughtful baked goods and accompaniments, like white French boules and garlic-herb croutons in January and hot dog buns and house-made potato chips in July. Three- to 12-month subscriptions from the celebrated Massachusetts-based bakery are available. ($150-$500; paindavignon.com/botm)
HOLIDAY SPIRITS
flipflop Rum
Give yourself a temporary reprieve from the winter weather with flipflop, a quadruple-distilled Caribbean rum made from high-quality sugar cane. To sweeten the season even more, flipflop will donate a portion of the proceeds from each bottle purchased to Soles4Souls, a charitable organization that provides shoes to barefoot, orphaned children around the world. ($14; flipfloprum.com)
Boozy Brunch: The Quintessential Guide to Daytime Drinking
Invite the oohs and aahs of your overnight guests as you test your culinary skills with more than a hundred drink recipes and 25 food pairings in Peter Joseph's "Boozy Brunch: The Quintessential Guide to Daytime Drinking." This picture-heavy entertaining guide features a slew of mouthwatering brunch-inspired alternatives and jazzy variations to champagne-based, coffee-based or fruit or vegetable juice-based cocktails. ($16.95; rowman.com)
Tequila Partida
Make your rendition of "Feliz Navidad" more authentic with Tequila Partida, the 100 percent blue agave spirit better for sipping than shots. Available in four marques — Blanco, Reposado, Añejo, and Elegante — Partida's hand-harvested, clean taste is recognized the world over. ($50-$350; partidatequila.com)
Absolut Tune
Add a splash of panache to your holiday breakfast with Absolut Tune, Absolut Vodka's newest fusion of sparkling white wine and premium vodka. Wrapped in festive packaging and corked for added sophistication, Absolut Tune works just as well washing down pumpkin French toast as it does as a host/hostess gift with a kick. ($31.99; absolut.com)
Rabbit Wine Chilling Carafe
Big, bulky chillers are no match for the ingenious and space-friendly Rabbit Wine Chilling Carafe, an aesthetically pleasing glass bottle that holds an entire regular-size bottle of vino kept cold by a chemical-free stainless-steel ice chamber. ($49.95; kitchencouture.com)
Mumm Napa 2007 Blanc de Blanc
This sparkling wine made of 90 percent Chardonnay grapes and a touch of Pinot Gris hails from Napa Valley, which since the 1960s has rivaled the viticulture regions of France, Italy, Portugal and Spain. Thanks in part to its complexity, the Mumm Napa 2077 Blanc de Blanc recently receive a 91-point rating from Wine Spectator. ($38; mummnapa.com)
Patron XO Café Dark Cocoa
Trade your Irish coffee in for a Mexican version with Patrón XO Cafe Dark Cocoa, a combination of Patrón Silver tequila and light essences of fresh-roasted java and premium chocolate. Decidedly dry — not sweet like many other coffee liqueurs — Patrón XO Cafe Dark Cocoa is distilled at 60 proof, which you'll appreciate when the in-laws blow in with the blizzard. ($24.99; patrongift.com)
Vinamor
Fans of ABC's hit show "Shark Tank" may recognize the Vinamor, an unusual glass wine aerator that brings out the best of your bottle in an instant. In addition to softening tannins and allowing flavors to flourish, Vinamor also assists in measuring the perfect wine pour, helping to deter overpouring (or underpouring!) for all you lushes out there. The Vinamor can also conveniently move from one wine glass to another, aerating several glasses of wine per table. Need another incentive to buy a Vinamor? Inventor Gary DeJohn has pledged to donate $7 from the sale of each device sold to The Trevor Project when you use code LGBT at checkout. ($39.95; vinamor.com)
Effen Vodka
What's in a name? For super-premium vodka Effen, which means smooth, even and balanced in Dutch, it's the commitment to a clean, crisp taste delivered in a smartly designed package. Available in regular, cucumber and black cherry flavors, this 100 percent premium wheat, 80-proof vodka is a surefire way to get your party guests rockin' around the Christmas tree. ($29.99; effenvodka.com)
Pisco Portón
It takes 18 pounds of grapes to make one bottle of Pisco Portón, the quintessential South American spirit that contains notes of cinnamon, orange blossom and citrus. Sourced from vineyards irrigated by glacial river from the Andes Mountains, Pisco is at its best when served neat and paired with a piece of dark chocolate. ($40; piscoporton.com)
Bytox
Get into the holiday spirits without suffering a splitting headache this New Year's Eve. Bytox — specially formulated for hangover prevention — is a 100 percent all-natural adhesive patch that pumps the vitamins and nutrients you lose from drinking back into your body. Ideally, the patch should be applied at least 45 minutes before alcohol consumption begins and removed no less than eight hours after last call. Although there's still no cure for whiskey dick, this is a decent compromise. ($14.99/5-pack; bytox.com)
Mikey Rox is an award-winning journalist and blogger who lives in New York City with his husband and their two dogs. Follow him on Twitter @mikeyrox.