Queery: D'Arcee Charington Neal
The Gay Men's Chorus baritone answers 20 gay questions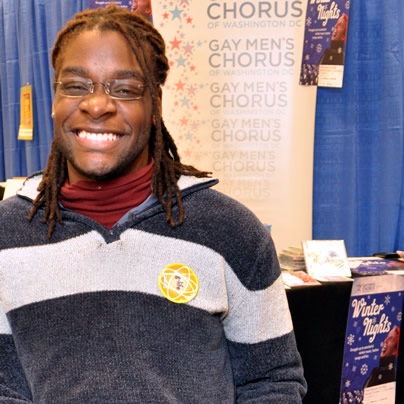 D'Arcee Charington Neal got in the Gay Men's Chorus by the narrowest of margins.
A friend was auditioning back in August and Neal asked about it. Initially thinking he'd missed the deadline, he double checked the date and realized about 3 p.m. on the final day, he had until 5 to try out, so he did. He had never heard the Chorus or even realized there was such an outfit, but is enjoying his first season with the group. He sings baritone. Next weekend, the group gives three performances of its "Winter Nights" show at Lisner Auditorium (730 21st Street, NW; gmcw.org for details).
Neal is excited for the show.
"It will just be marvelous," Neal says. "I've never really seen anything like it. … It's everything from Bollywood to West African holiday music to traditional Latin choral arrangements."
Neal, a 26-year-old Cary, N.C., native, came to Washington in 2007 for an internship. After completing a master's degree (in creative and professional wiring) at London's University of Roehampton, he returned to the District mostly because the Metro system makes it easy for him to get around.
"People in D.C. make fun of it, but they really have no idea," he says. "From a disabled person's perspective, it's really the best thing in the U.S. I've ridden almost every underground in the country and D.C.'s is by far the best I've ever been on."
Neal is single and lives in College Park, Md. He's looking for writing work and says his disability has made finding employment difficult. He eventually wants to move into the District.
In his free time, he enjoys writing, cooking, singing and playing Call of Duty.
How long have you been out and who was the hardest person to tell?
I've been out since I was 17, and it was definitely my parents. My mother looked me in my face and said that she wished that I would have gotten AIDS and died so they could've mourned me and moved on already. That's rough. But I know as older black people, they come from a different time. And as a disabled black person, they feel like I already have two strikes on my life, so they think being gay is something else I'm adding to make my life harder. (Editor's note — Neal's mother, Katherine Neal e-mailed the Blade and said she never said this.) 
Who's your LGBT hero?
Lady Gaga. Outside of being outrageously talented, I can't think of anyone who genuinely works for the good of the gays and really believes in what they do, on her level. As a megastar she could be about anything, but she has taken this platform up, and I can't thank her enough for it.
What's Washington's best nightspot, past or present?
I was a huge fan of club Apex. Coming from Bible Belt North Carolina, it was like this holy megaplex of debauchery. Multiple floors of thumping bass, and flashing lights, and all those shirtless men!
Describe your dream wedding.
Oh God, I've spent forever fantasizing about this. Probably in the courtyard of the Louvre Museum at night, candles everywhere standing in front of that glass pyramid, black and white roses scattered the ground. But my tux would be the star of the show. People don't seem to understand that when you're in a wheelchair you never get to be passionate about clothes, because half the time you can't show them off! I'd want a three foot white silk train on the back of my coat draped down behind my chair in between the wheels and a matching fedora with a veil attached over my face. It'd be the most fabulous thing since J-Lo's "The Dress."
What non-LGBT issue are you most passionate about?
Without a doubt, disability acceptance in America. For the life of me, I cannot understand why disabled unemployment is at 75 percent, compared to the national average of 7.9 percent. … It feels like as a country, America is choosing to leave us behind. My parents fought to make sure I had a good education, and graduating from London in 2011, with my master's degree, I felt like they did a great job. But the reality is, I've been unemployed for nearly two years, and while I'm waiting for the right opportunity, my disability makes employers believe I can't work as a waiter, or in a grocery store or as a barista. And so I, like a lot of people, live off benefits, in an attempt to wait the economy out. And it's not just me. This is the situation for lots of recent graduates with disabilities.
What historical outcome would you change?
I think I'd go back to the day Dr. Martin Luther King Jr. got shot and stop that. I honestly believe that a lot of the drama and the situations that Americans have been through since the end of Civil Rights (gangs, drugs, welfare, 9-11, education gaps, etc.) wouldn't be half of what they are today.
What's been the most memorable pop culture moment of your lifetime?
I think that would have to be when I sat in a room with Nikki Giovanni practically by myself and talked with her for half an hour. This woman embodies the last of everything my parents talk about in regards to American history, and she's simply phenomenal in every way.
On what do you insist?
That there is no better food on earth than in the American Southeast.
What was your last Facebook post or Tweet?
Turducken is a deliciously grotesque mutation of God's humblest creations.
If your life were a book, what would the title be?
"Life is Like a [Multifacted, Hypersensitive, Cracked, Racist, Overrated  and Underappreciated] Box of Chocolates"
If science discovered a way to change sexual orientation, what would you do?
Read the fine print for the inevitably horrible side effects.
What do you believe in beyond the physical world?
Existence beyond emotions. An end to caring.
What's your advice for LGBT movement leaders?
Consider all of your audience, and not just the popular section.
What would you walk across hot coals for?
Love. Someone who sees me a whole person, not in sections.
What LGBT stereotype annoys you most?
The idea that all gay men are weak and feminine. I've dated some men who could rip phonebooks in half, as well as a 2008 Olympian.
What's your favorite LGBT movie?
"To Wong Foo, Thanks for Everything, Julie Newmar." Noxzema is a chocolate goddess.
What's the most overrated social custom?
Hugging. Being in a wheelchair, people are always so awkward about it. Either do it right, or don't.
What trophy or prize do you most covet?
Probably my master's degree from London. Considering what I had to do to get it, it definitely took the most work.
What do you wish you'd known at 18?
That I am not ugly or broken, and that not all men mean what they say.
Why Washington?
Two words: The Metro.
DC Center to host estate planning seminar series
Three sessions presented by Murray Scheel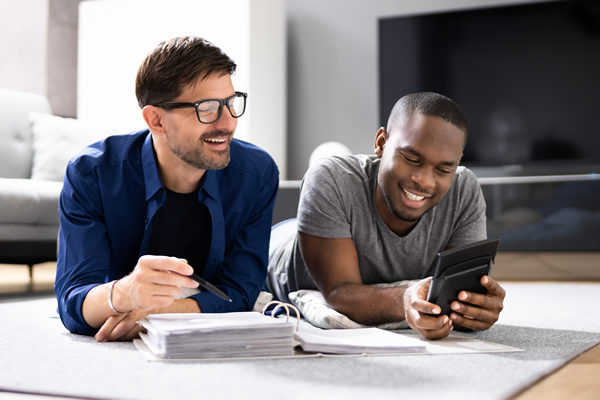 The DC Center for the LGBT Community and the DC Department on Aging and Community Living will host "Estate Planning Tools with Murray Scheel" via Zoom. 
Scheel will walk guests through the process of taking care of the end-of-life planning business that needs to be addressed during the golden years. Scheel is Senior Staff Attorney at Whitman-Walker Health's Legal Services.
This event series will consist of three 1.5-hour sessions:
Jan. 19, 3 p.m. – "Tools for while you're living" (overview, general power of attorney, healthcare power of attorney, disposition of remains, etc.)
Jan. 26, 3 p.m. – "Tools for after you're gone" (living wills, last wills, assets, etc.)
Feb. 2, 3 p.m. – "Healthcare insurance & long term care" (Medicare, Medicaid, correcting misinformation, skilled nursing, hospice care, etc.)
To register for this event, visit the DC Center website.
DC Center to host legal seminar for trans people
Attorney Richard Tappan and paralegal Miranda Shipman to give legal advice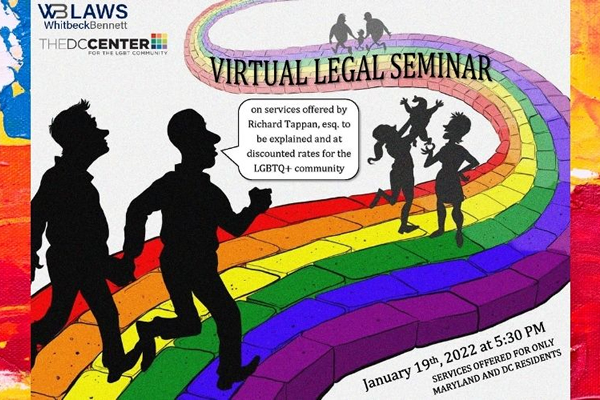 The DC Center for the LGBT Community will host a "Gender and Name Change Legal Seminar" on Wednesday, Jan. 19 at 5:30 p.m. online.
Attorney Richard Tappan and paralegal Miranda Shipman will give legal advice and speak on the importance of the legal community within the LGBTQ community, the difficulties of the LGBTQ community in the legal field and name and gender changes.
Guests can find the link at the DC Center website.
Seeking love and community in Nicaragua
'High-Risk Homosexual' explores author's youth, coming out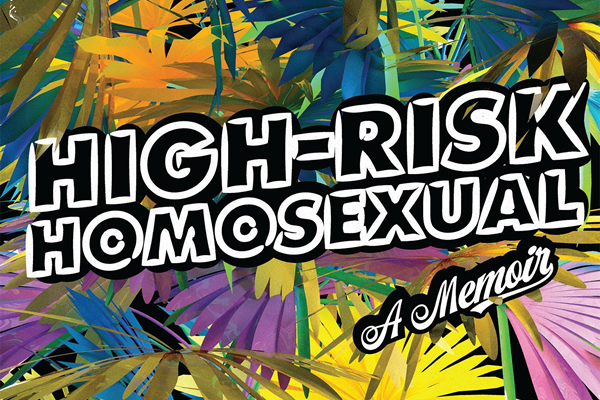 'High-Risk Homosexual: A Memoir'
By Edgar Gomez
c.2022, Soft Skull Press
$16.95/304 pages
Here. Try this.
It fits you, but the color isn't flattering. It's too long, too short, too tight, too loose. That's not your style, so try something else until you find the thing that looks like you. The perfect thing is out there. As in the new book "High-Risk Homosexual" by Edgar Gomez, when something's right, it's right.
He was 13 when he figured out that he was a problem to be solved.
Edgar Gomez' mother had left him in her native Nicaragua with his tíos, just for a while because she had to return to Florida to work. He wasn't there without her for long, but it took years for him to understand that his time with his uncles was meant to make him more masculine.
In retrospect, he says, nobody wanted him to be a man more than he did. He wanted to be liked by other kids and so he told lies in school to make himself stand out. He wanted his mother to see his love of pretty things and say that it was OK. He wanted his brother to acknowledge that Gomez was gay, and to tell him that he loved him.
Instead, after his brother left for college, Gomez got his first boyfriend, a boy he came out to but who couldn't come out to himself. He was called names in school. He came out to his mother, who freaked out about it. He befriended a drag queen, but "Princess" used him.
Things he wanted: a real boyfriend. Love. A ban on the stereotype of a macho Latinx man.
Things he still had, while in college: his mother and older brother. A tormentor-turned-mentor. A part-time job. His weirdness. His virginity.
Things he wanted to lose, while in college: his room at his mother's house. His virginity, but that wouldn't happen until later, during a painful one-afternoon-stand with a hot man who said he had a girlfriend. That hurt, both physically and emotionally but like so many things at so many times, Gomez tried not to think about it.
If he never considered what he didn't have, he says, "I wouldn't miss it."
In a way, you could say that "High-Risk Homosexual" is a book in search of a point. It's really quite random and told (mostly) linearly, but not quite. It has its peaks, but also low valleys. And you won't care about any of this, because you'll be enjoying every bit of it.
Yeah, this memoir is good: author Edgar Gomez's literary wandering makes it feel much like an honest conversation with readers. There are wince-worthy moments that allow empathy here, and experiences that are unique but oddly ubiquitous, that leave space for a sense of sympatico. There are passages that are so wistfully uncomfortable that you might squirm, or start "snort-laughing," or want to stop a moment and just think.
And there's room for that, too, so take your time. "High-Risk Homosexual" is an affable book with just enough seriousness to make it worth a try.