All they want for Christmas is their medical pot
State marijuana legalizations advance ahead of D.C. patient program

Bongs and bouquets – both won big last month.
The national election was a watershed event for both same-sex marriage and marijuana legalization. These issues distinguished electoral returns amid little change to the federal political scene.
Voters approved ballot initiatives legalizing each in two states – Maryland on marriage, Colorado on recreational marijuana use, and Washington state on both. Massachusetts, which had already decriminalized personal marijuana use, also became the 18th state, along with the District, to approve medicinal cannabis dispensing.
Respective advocates celebrated inaugural legalization approvals at the polls for either consumer marijuana use or civil marriage equality. Dual wins were a ballot breakthrough for both and epitomized evolving attitudes on each.
When D.C. voters approved a medical marijuana ballot initiative in 1998, few anticipated that counterparts elsewhere would legalize the drug for general usage before the city would implement its medicinal program.
When St. Nick hits town for his annual holiday visit, the long-stemmed pipe traditionally depicted protruding from his mouth will again be empty of any special substance.
It remains a violation of local law to procure or possess pot for either pain or pleasure.
Three years ago, Congress finally ended a nine-year ban on the medical marijuana measure passed with 69 percent voter endorsement. It was expected that the city would establish a distribution program no later than late 2011 or at least early this year.
However, with the D.C. government implementation plan encountering obstacles and delays at every turn, it will likely be most of the year before the first ounce of pot is distributed to a qualified patient. Not a single sanctioned marijuana plant is yet growing for harvest.
Following D.C. Council approval of enabling legislation in 2010, it took the District government nearly a year to release the rulemaking necessary to move the program forward. City officials counseled patience at the time, given the inherent conflict with federal drug laws, despite the compassionate purpose. While D.C. Council member and Committee on Health Chair David Catania was widely credited for wisely marshaling a cautious and deliberate course, program parameter limitations became an unfortunate byproduct.
As a result, the plan established the nation's most restrictive patient qualifications – limited to those suffering from HIV/AIDS, cancer, glaucoma and multiple sclerosis – and allowed a modest monthly prescription quantity, prohibited in-home cultivation and established only a small number of cultivation and distribution centers. The regulatory requirements for participating businesses are strict and necessitate signing waivers releasing the city from legal complicity should the federal government prosecute a crackdown.
The country's capital was acknowledged to be a notably inconvenient jurisdiction to challenge federal law, along with the other state programs in operation and with much less stringent policies. As it turned out, such fears proved well founded.
The Obama administration startled patient caregivers and medical marijuana advocates by backtracking on a campaign pledge to take a "hands-off" approach on the issue. The Justice Department began utilizing multiple federal agencies and its own powers to initiate scattershot selective attacks prosecuting programs and issued dire warnings of further enforcement. The president's policy became surprisingly schizophrenic and injected serious concern of intensified drug wars.
Making matters worse, the city bestowed Advisory Neighborhood Commissions with direct influence in approval of growing and giving locations. At the beginning of the year, D.C. Council members representing the few areas both appropriately zoned and with suitable building stock for marijuana cultivation centers objected to their location there. Quarreling at the Wilson Building resulted in a cap on the number of growing centers allowed in churlish-chip-on-its-shoulder Ward 5 in Northeast Washington. Subsequent seemingly endless reviews of business proposals further hampered and delayed progress.
There is now real fear that the program, once underway, will not generate sufficient product to match even the limited number eligible to participate. Ten planned cultivation centers have devolved to only six. A 95 plant limit at each, designed to lessen any federal liabilities, exacerbates the supply situation. Interaction with illicit drug dealers remains a more viable ongoing option with each passing day.
It's enough to make Santa cry.
Mark Lee is a local small business manager and long-time community business advocate. Reach him at [email protected].
Democrats, including the LGBTQ community, must stick together to win
Ensuring our campaigns resound with the most general election voters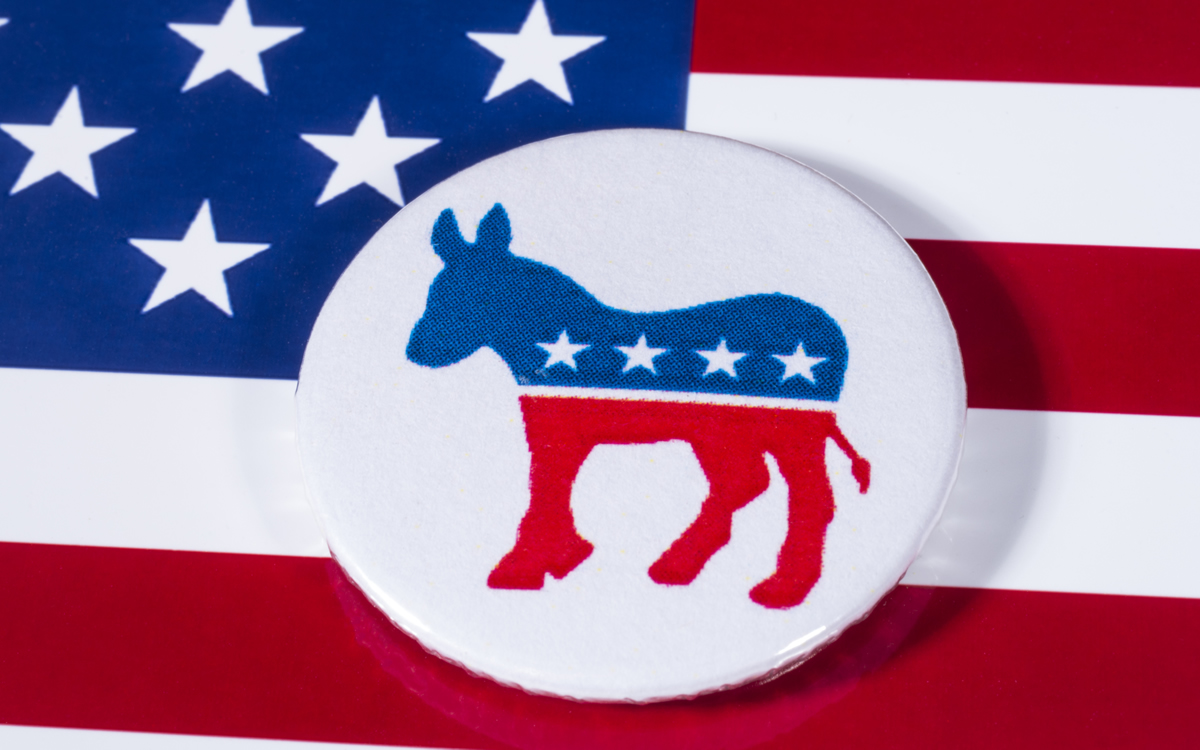 As we watch with revulsion what Republicans are doing, both in Congress, and in state legislatures, it is clear the diverse members of the Democratic Party must stick together if we are to have any chance of winning in 2024.
To do that will require we understand, and accept, that in 2024 it will not be only about us individually, rather about ALL of us, collectively. All of us who are being demonized by Republicans. That includes the LGBTQ community, the African-American community, and Asian and Latino communities. It includes women who are being stripped of their right to control their own healthcare by Republicans. Republicans who are trying to take away voting rights, and pretend climate change doesn't exist. Republicans like Ron DeSantis and Donald Trump, who want us to return to isolationism and retreat from world leadership.
Therefore, if we want to move forward, each of us must accept our Democratic candidates may not be highlighting every issue we want them to, every day, in their campaigns. They might not mention LGBTQ issues in every speech. They might not talk about the Equality Act in every speech. They might not talk about protecting drag queens in every speech. But we must understand if they lose, and we lose Congress, the presidency, state houses and legislatures, we will all lose.
Some Democrats questioned the response of the president and senators to Republicans in Congress going after the D.C. crime bill, asking why a Democrat would not stand strong for D.C. home rule. I have spoken out saying while their response may be a threat to home rule, and one I objected to, crime is an issue across the nation. They saw what happened to Lori Lightfoot in Chicago and determined this action on their part was needed if they are to win in 2024. If Democrats lose the presidency and Senate in 2024, home rule for D.C. will only be one of the many things we could lose.
So Democrats must play our cards right and ensure our campaigns resound positively with the most general election voters. Those voters are becoming more moderate and crime is striking fear in them. This is not about changing the minds of the 30% of Trump voters in the party of Trump. We will never get their votes. It is about making sure the voters we need will come out and vote for Democrats. Those voters in states like Pennsylvania, Wisconsin, Michigan, Georgia, and Arizona.
So yes, I want the Equality Act passed. After all, I was working for Bella S. Abzug (D-N.Y.) when she first introduced it in 1974. But even more important now is re-electing a Democratic president and holding the Senate. That will enable us to continue to nominate and confirm judges, who with lifetime appointments, will protect us for decades.
We must focus on electing Democratic governors who will protect us from Republican legislatures we might not win. There are 11 states with gubernatorial elections in 2024. Only three with incumbent Democrats and one in a red state, Gov. Roy Cooper in North Carolina, is term limited. Keeping that seat will not be easy. There are 33 Senate seats up for election in 2024. Of those, 10 are currently held by Republicans, 20 by Democrats, and three by independents. Clearly, we are at a disadvantage. So, we must all recognize in the Senate it is often the first vote a senator casts that is the most important. That is the vote for Majority Leader. So even a Democrat you may not like, such as Joe Manchin (D-W.Va.), can cast a vote for Chuck Schumer (D-N.Y.) and give Democrats control of the agenda, and if we have 51, control of committees. So, I say to the LGBTQ community, and every other minority community and women voters: Even if you must hold your nose when you vote, vote for the Democrat. Life for all of us will be so much worse if Republicans take control.
This is a year in which Democrats, especially in close Districts, should not be running primaries against incumbents who have shown they can win. This is not the time for progressives in the party to show they can win a primary, but then see their candidate lose in the general election.
It is the general election results that will determine how we can live our lives. Whether we will be able to move forward, even if not as fast as we want, instead of having Republicans take us back into the dark ages.
Peter Rosenstein is a longtime LGBTQ and Democratic Party activist. He writes regularly for the Blade.
Judy Heumann helped so many of us with disabilities to be out and proud
'Like the color of my eyes or the color of my hair, it is a part of who I am'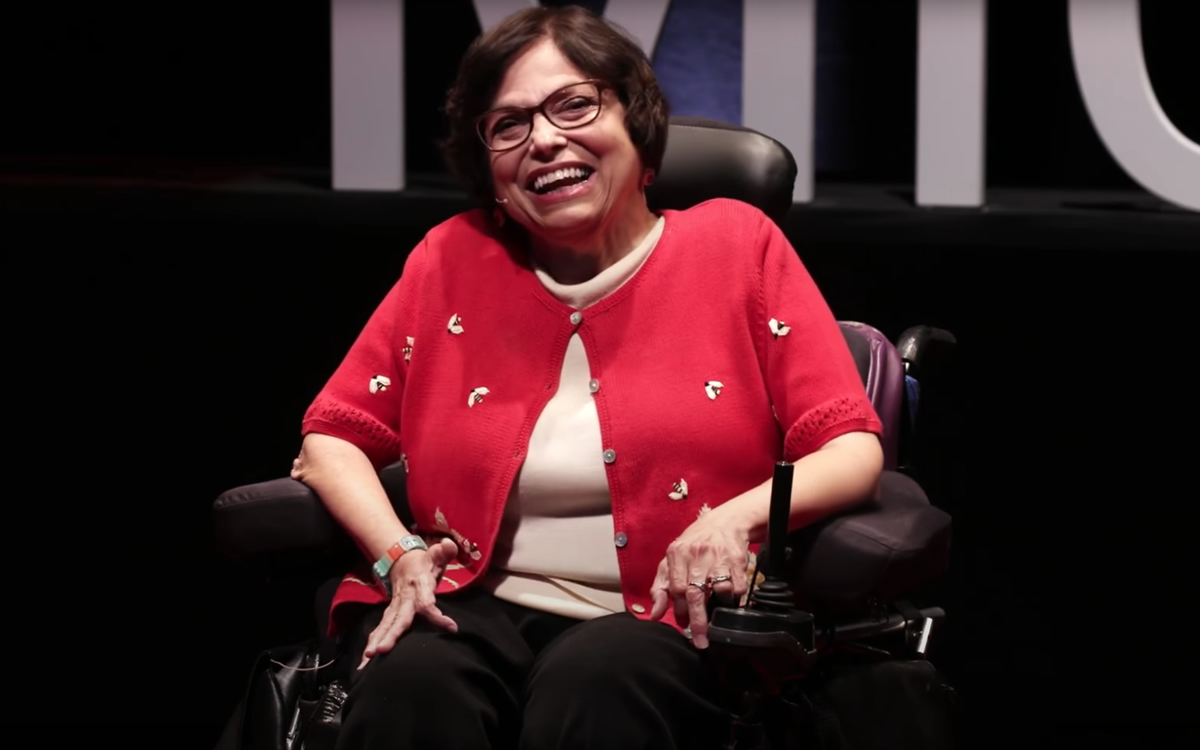 When I was growing up, people like me, who were disabled, were usually met with scorn, pity and exclusion.
On March 4, Judith (Judy) Heumann, a founder of the disability rights movement, died at 75 in Washington, D.C.
For decades, Heumann, who contracted polio when she was 18 months old, was a leader of a civil rights movement that changed the lives of millions of folks like me.
Judy (so many of us, whether we knew or not, connected with her on a first-name basis), was known as the "mother" of the disability rights movement. She was the Harvey Milk of our struggle.
You might think: why should LGBTQ people care about the passing of a disability rights leader?
Here's why: Nearly, 20 percent of people in this country have a disability, according to the U.S. Census Bureau. This includes LGBTQ+ people. An estimated three to five million people are queer and disabled.
Studies, including a study by the Map Advancement Project, reveal that queer people are more likely than non-queer people to become disabled. We face the double-whammy of anti-queer and disability-based discrimination. The MAP study reported that of the more than 26,000 transgender people surveyed, 39 percent reported having a disability.
If you're queer and have a disability (blindness, epilepsy, cerebral palsy, psychiatric disorder, etc.), you've likely run up against employers who don't want to hire you or restaurants who don't care to serve you. If you're a queer parent of a disabled child, you've probably had to fight to get your kid the education they need.
These battles are hard. But, thanks to Heumann and the movement she led, there are ways — from the Americans with Disabilities Act to working the media — to fight this injustice.
Heumann, who at 29 led a month-long protest that was the Stonewall of the disability rights movement, and in her 70s was the star of the fab, Oscar-nominated documentary "Crip Camp," was a powerhouse of energy, discipline, hard work and humor. She was a quintessential bad ass who worked for justice 24/7, and kicked your butt if you didn't."Kathi, get your self together!" commanded the voice over the phone, "or you won't get anything done."
It was 1987, and I was writing my first news story. I was interviewing Heumann about an historic protest that she'd led a decade earlier. It was the 10th anniversary of what is believed to be the longest non-violent sit-in a federal building.
In April 1977, more than 100 disabled people took over the (then) Health, Education and Welfare building in San Francisco. President Richard Nixon had signed the Rehabilitation Act into law in 1973. But, regulations, known as "504," a section of the Act that prohibited discrimination against disabled people by institutions (schools, hospitals, etc.) receiving federal funding, hadn't been signed. After protesting in the San Francisco building for a month and in Washington, D.C. (including at then President Jimmy Carter's church), the "504″ regulations were signed.
Heumann, who was an official in the Clinton administration and a special adviser in the Obama State Department, was tough, kind, and proud of herself and the movement that she founded.
For Heumann, who is survived by her husband and brothers, disability was a normal part of life, not a tragedy.
"I never wished I didn't have a disability," Heumann wrote in her memoirs "Being Heumann: An Unrepentant Memoir of a Disability Rights Activist."
When Heumann was a child, disabled children were often institutionalized. Like being queer, being disabled wasn't considered to be normal then.
Doctors advised Heumann's parents to send Judy to an institution when she was a child. But her parents, who were Jewish and had fled Nazi Germany, refused. This experience turned her mother and father against institutionalizing her, Heumann wrote in her memoir.
"If I'd been born just 10 years earlier and become disabled in Germany, it is almost certain the German doctor would also have advised that I be institutionalized," Heumann wrote, "The difference is that instead of growing up being fed by nurses in a small room with white walls and a roommate, I would have been taken to a special clinic, and at that special clinic, I would have been killed."
Just as it is if you're queer, if you're disabled, if you want to respect yourself, you need to be out and proud.
Judy more than anyone I've ever known, helped so many of us with disabilities to be out and proud. She taught us that being disabled isn't something to be ashamed of. That it's an important aspect of who we are.
Her disability, Judy often said, is, "Like the color of my eyes or the color of my hair, it is a part of who I am."
I knew Judy only from interviewing her over the years and being on an episode of her podcast "The Heumann Perspective." But Judy, whether you'd known for decades or just a few months, made you feel like you were a friend. She'd advise you, cheer you on and challenge you over the phone, in texts and on Zoom.
She almost got me, a non-make-up wearing lesbian, to wear lipstick (so I wouldn't look like a ghost on her podcast). Earlier this winter, Judy wondered why I didn't put my disability on my resume. Being nervous could be good, she said, when I was scared of reading at a poetry festival.
"If you don't respect yourself and if you don't demand what you believe in for yourself, you're not going to get it," Judy said.
Thank you, Judy for teaching us to respect ourselves and to demand our rights! R.I.P., Judy!
Kathi Wolfe, a writer and a poet, is a regular contributor to the Blade.
Latest Uganda anti-homosexuality bill incites new wave of anti-LGBTQ hate
Mbarara Rise Foundation appeals to international community for help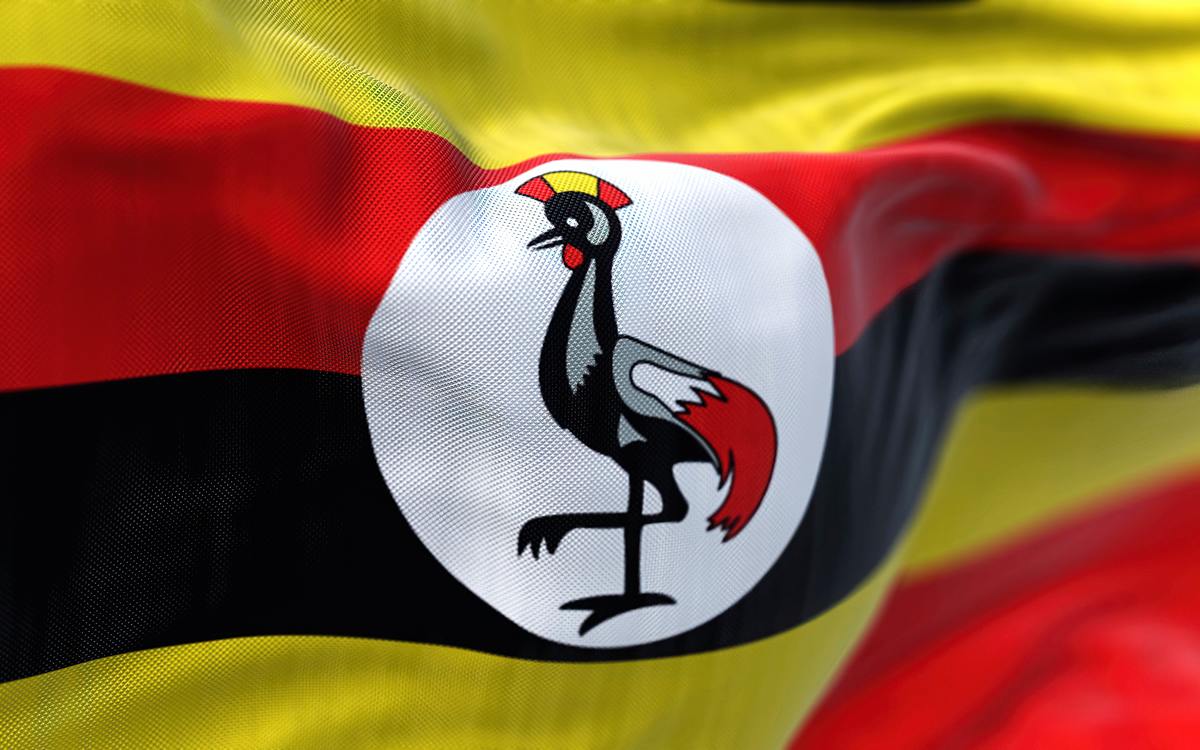 To the international community, 
I write to you today on behalf of the organization I lead, Mbarara Rise Foundation.
Since the year began, our rural grassroots LGBTQI+ communities have faced life threatening problems including an increased number of mob attacks, individual threats, police arrests and non-stop fears and insecurities arising from the homophobic campaigns happening in Uganda. Sadly, the Anti-Homosexuality Bill 2023 was introduced on March 9, inciting a new wave of anti-LGBTQI+ hatred.
This anti-homosexuality bill is worse than previous bills because, under this new law, simply identifying as LGBTQI+ means you have committed a crime. Even before the bill has passed, this homophobic action in Parliament has encouraged more of the general population, bloggers, celebrities and politicians to increase their hate campaigns all over the country. More than ever, Uganda is not a safe environment for us now. 
Currently, attacks are happening all over Uganda. Our communities have faced mob "justice" scenarios, threats and arrests and we have no legal recourse. Many of our constituents have received death threats, and in fact some have gone into hiding. This all increased dramatically when the bill was read in the Parliament and homophobic people are using it as a new excuse to inflict harm upon us. In just one of many examples, a transgender woman associated with our organization was beaten, publicly, by a group of cis men and she now sustains serious wounds. The police do not care.
Your voices are needed to speak out against these human rights abuses in Uganda. Your kind support is crucial and timely for us because we need protection, visibility and defense of our basic human rights. Mbarara Rise Foundation is working tirelessly to help LGBTIQ persons through building the capacity of the LGBTQI+ community, by documenting and advocating against violence, and through providing safety and security where we are able. We are fighting to increase access to legal counsel and justice and working to repeal homophobic laws and transform the attitudes of duty bearers towards LGBTQI+ persons. We cannot do this work alone.
These matters are urgent because Uganda needs interventions to protect the rights of LGBTQI+ persons amidst escalating violence and homophobia given the limited capacity of LGBTQI-led organizations, a shrinking civic space. In short, we need your outrage, your voices, and your support and we need it now.
Yours sincerely,
Real Raymond
Executive Director
Mbarara Rise Foundation