Silver bells, silver screen
Several gay-themed flicks among holiday fare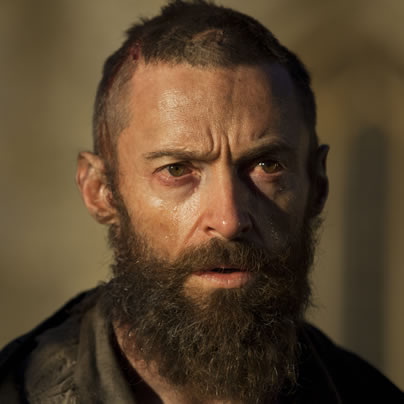 LGBT filmgoers have some interesting mainstream and independent movie choices coming up this holiday season.
Already in theaters (D.C.'s Landmark E Street Cinema among them) is "Any Day Now" starring Alan Cumming and Garret Dillahunt. Set in Los Angeles in 1979, it tells the story of an unconventional family battling internalized and institutional homophobia as an unlikely gay couple tries to adopt a special needs child.
Cumming plays Rudy Donatello, a flamboyant drag queen who yearns to stop lip-synching and perform his own cabaret act. Dillahunt plays Paul Flieger, a shy fan who finally gathers up the nerve to approach the performer after a show. Paul's a straight-laced closeted assistant district attorney, so the two clearly have some challenges in making their relationship work.
Rudy lives down the hall from a prostitute who has a 14-year-old son, Marco, with Down syndrome. When she's arrested on drug possession charges, Rudy impulsively and reluctantly decides to care for Marco. Soon, Paul, Rudy and Marco are living together in Rudy's cramped apartment, although the two men initially pretend to be cousins to avoid public scrutiny. Trouble ensues when the couple decides to adopt Marco and take on a hostile bureaucracy that doesn't consider gay men appropriate guardians and that routinely places special needs children in institutions.
Rebels of a different sort are on-screen in Walter Salles' adaptation of Jack Kerouac's classic Beat novel, "On the Road." Like the novel, the movie is a thinly veiled recreation of the famous cross-country road trip taken by Kerouac with his friend Neal Cassady and Cassady's girlfriend LuAnne Henderson. Sam Riley plays Kerouac's alter ego Sal Paradise and Garrett Hedlund plays the charismatic Dean Moriarty (based on Cassady). Kristen Stewart appears as Moriarty's girlfriend Marylou and Viggo Mortenson and Tom Sturridge are featured as characters based on William S. Burroughs (author of "Naked Lunch") and Allen Ginsburg (the openly gay poet who wrote "Howl").
Reunited with screenwriter Jose Rivera (the two worked together on "The Motorcycle Diaries," a road movie inspired by the life of Che Guevara), Salles unflinchingly recreates the artistic, philosophical and sexual awakening of Paradise. The film combines a celebration of the Beat writers and the women and gay men who were part of their world along with an understanding of the misogyny and homophobia that ultimately underscored much of their work. The movie includes explicit sex scenes but the focus remains on the sexual liberties taken by the straight white writers.
"On the Road" opens in limited release Dec. 21 and is expected in D.C. theaters in January.
A very different road trip is the subject of "The Guilt Trip," a holiday release starring the unlikely comic team of gay icon Barbra Streisand and Seth Rogen. Currently in wide release, the movie is based on a real-life from suburban New Jersey-to-Las Vegas trip taken by screenwriter Dan Fogelman ("Tangled" and "Cars") and his mother.
In the movie, Rogen plays Andy Brewster, an inventor travelling across the country to sell his newest product. Streisand, in her first lead movie role since "The Mirror Has Two Faces" (1996), plays his pushy mother Joyce, who decides to join her reluctant son on his travels. Along the way, mother and son rebuild their strained relationship and Joyce is reunited with a lost love.
It opened this week in wide release.
The blockbuster release of the 2012 holiday season is the much-anticipated "Les Misérables," the musical adaptation of the classic Victor Hugo novel about a popular uprising against an oppressive regime (the 1832 June Rebellion in Paris) and the transcendent power of love. Directed by Tom Hooper, the musical extravaganza stars Hugh Jackman as Jean Valjean, who serves a brutal 19-year prison sentence for stealing bread to feed his sister's starving children. Breaking parole and living under an assumed name, Valjean is relentlessly pursued by the ruthless Inspector Javert (Russell Crowe).
The all-star ensemble cast features Anne Hathaway as Fantine, the doomed factory worker; Amanda Seyfried as Cosette, Fantine's beautiful illegitimate daughter who is raised by Jean Valjean; Eddie Redmayne as Marius, the student who falls instantly in love with Cosette; and Samantha Banks as Éponine, the wily gamine who pines with unrequited love for Marius. The principal cast is rounded out by Aaron Tveit as the leader of the student revolutionaries; Colm Wilkinson (who originated the role of Jean Valjean in London and New York) as the kindly Bishop of Digne; and, Helena Bonham Carter and Sacha Baron Cohen as the Thénardiers, comic denizens of the Parisian underworld.
"Les Miz" makes movie musical history by being the first film musical to be recorded live on the set (performers usually lip-synch to tracks previously laid down in a recording studio). The movie adaptation will also include a new song written specifically for leading man Hugh Jackman. The authors of the English stage musical (Claude-Michel Schönberg, Alain Boublil and Herbert Kretzmer), working with screenwriter William Nicholson, wrote the song "Suddenly" for Jean Valjean to sing after he rescues Cosette from the Thénardiers. The new song clarifies the character's emotional journey and will be eligible for Oscar consideration.
"Les Misérables" opens nationwide in wide release Tuesday.
Trans women banned from track and field, intersex athletes restricted
World Athletics Council policy to go into effect March 31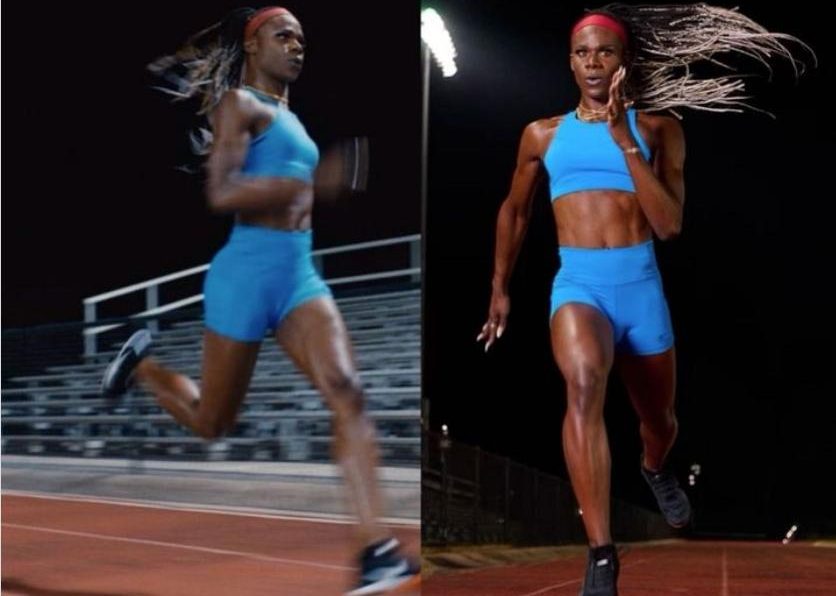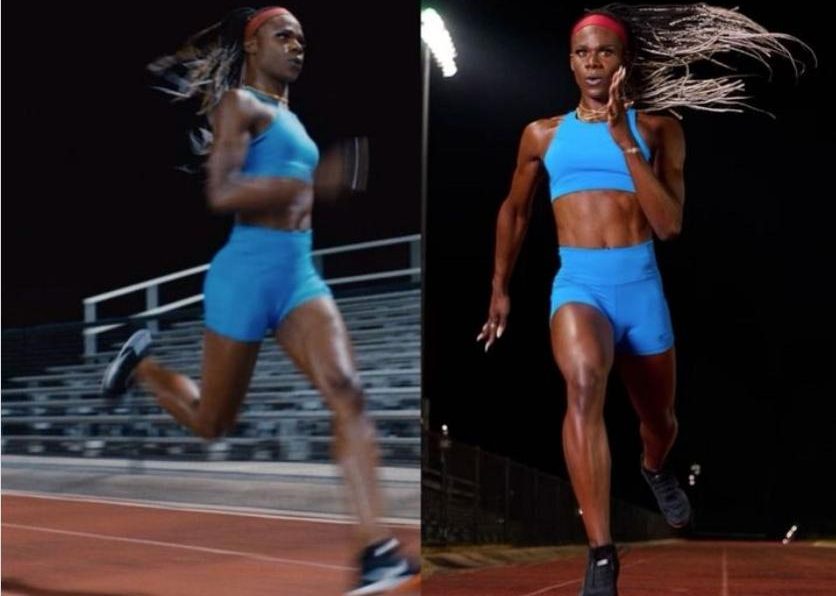 The organization that makes the rules for track and field meets around the world declared Thursday it will bar transgender women who have experienced male puberty from competing, a move that was anticipated following a similar trans ban issued last year by the governing body for world swimming.
As the Associated Press noted, at this moment there are zero trans women competing at the elite level of track and field. But the edict, which the World Athletics Council announced will take effect on the Transgender Day of Visibility, March 31, is crushing news for one hopeful.
In May 2019, CeCé Telfer won the 400m hurdles at the Division II championships and became the first out trans woman to win an NCAA title. She's been training ever since for her shot at the Olympics, despite being ruled ineligible for Beijing at the trials in 2021. The Jamaican-American had set a goal of qualifying for Paris in 2024. But the World Athletics ban ends that dream.
Telfer tweeted Thursday, "It feels as though the world stopped moving."
It feels as though the world stopped moving…

— CeCe Telfer (@CeceTelfer) March 23, 2023
Another ruling by the group will likely mean no shot at the Olympics for another Black woman athlete, two-time gold medalist Caster Semenya. The South African track icon is not trans, but because of her higher than typical testosterone levels, she has been barred from competing in her signature event, the 800m. World Athletics took that from her around the same time Telfer made history, in May 2019.
The group issued an eligibility ruling that prohibits female athletes like Semenya who have Differences in Sexual Development from competing in women's events, from the 400m to one mile (1600m), unless they reduce their testosterone levels. So, Semenya chose to run in longer events than she did previously. She finished 13th in her qualifying heat at 5,000 meters at world championships last year as she worked to adapt to longer distances, in preparation for Paris.
"I'm in the adaptation phase, and my body is starting to fit with it. I'm just enjoying myself at the moment, and things will fall into place at the right time," the South African runner told the AP.
That time may now never come. On Thursday, World Athletics announced athletes who have DSD will have to undergo hormone-suppressing treatment and maintain a testosterone level of below 2.5nmol/L for 24 months, in order to be eligible to compete in any event in the female category.
Semenya vowed following the 2019 ruling that she would never again take any testosterone suppressing medication, terming the rules discriminatory and unfair.
This new rule could impact not only Semenya but also as many as a dozen other elite runners, World Athletics President Sebastian Coe said. Among them, Olympic 200-meter silver medalist Christine Mboma of Namibia, who won a silver medal in Tokyo two years ago but didn't compete last year because of an injury. Mboma has not publicly stated whether she would be willing to undergo hormone therapy.
Like Semenya, Olympic 800-meter silver medalist Francine Niyonsaba of Burundi has said she will not undergo hormone suppression.
Even though Niyonsaba, Mboma and Semenya are not trans like Telfer and former Connecticut high school track athletes Andraya Yearwood and Terry Miller — who have been targeted in federal court by opponents of inclusion — there is one thing all these women have in common: They are all women of color, and all targeted for being too fast because of their natural gifts.
Chicago Blackhawks: No Pride jerseys over Russia concerns
Several of the team's players are Russian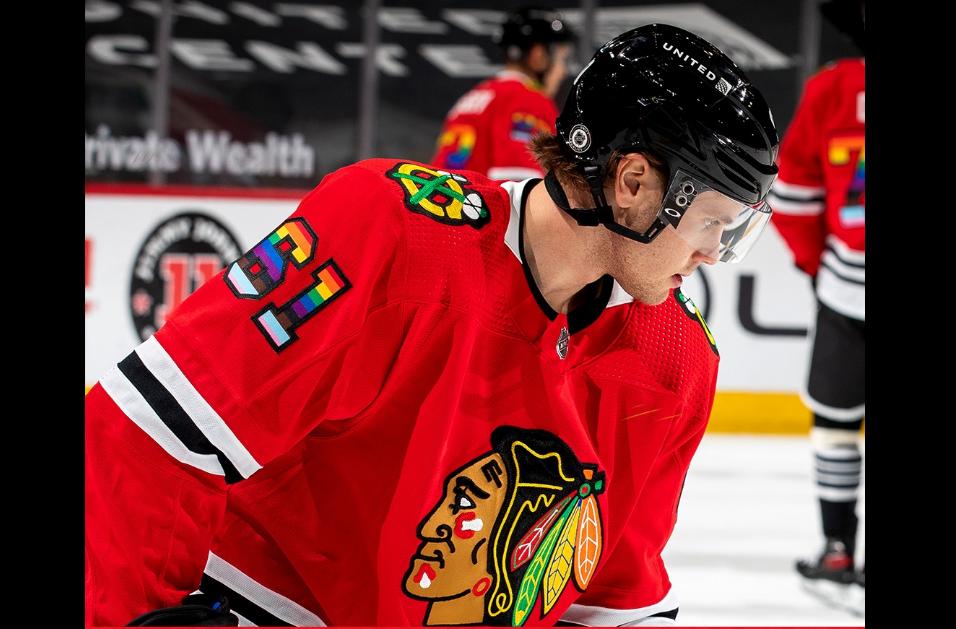 The National Hockey League's Chicago Blackhawks franchise have opted to not wear the team's Pride-themed warmup jerseys before Sunday's Pride Night game against the Vancouver Canucks based on security concerns over the recently expanded Russian law prohibiting mention of LGBTQ rights in Russia the Associated Press reported.
According to the AP, the decision was made by the NHL organization following discussions with security officials within and outside the franchise, according to a person familiar with the situation who spoke to the AP on Wednesday on condition of anonymity because of the sensitivity of the move.
Blackhawks defenseman Nikita Zaitsev is a Moscow native, and there are other players with family in Russia or other connections to the country the AP noted.
The team has participated in the LGBTQ themed part of the 'Hockey is for everyone' campaign and has in previous years set aside recognition for the LGBTQ community in Pride night celebrations.
The Blackhawks will not wear Pride-themed warmup jerseys before Sunday's Pride Night game against Vancouver because of security concerns. https://t.co/33idpM8BDD

— USA TODAY Sports (@usatodaysports) March 23, 2023
While the team will forgo the jerseys, the AP noted that DJs from the LGBTQ community will play before the game and during an intermission, and the Chicago Gay Men's Chorus also is slated to perform. There also are plans to highlight a couple of area businesses with ties to the LGBTQ community.
The decision by the team has sparked outage including Outsports editor Cyd Zeigler, who noted on Twitter that the NHL has an inclusion problem as the Chicago team joins the New York Rangers, who opted not to wear Pride jerseys or use Pride stick tape as part of their Pride night this past January despite previously advertising that plan. The Rangers' Pride Night was held 10 days after Ivan Provorov, the alternate captain for the National Hockey League's Philadelphia Flyers, opted out of participating in the team's Pride Night charity event before the game Tuesday, claiming a religious exemption based on his Russian Orthodox faith.
San Jose Sharks goalie James Reimer didn't take part in the Sharks Pride Night wearing Pride-themed jerseys in support of the LGBTQ community, telling multiple media outlets that support of the LGBTQ community runs counter to his religious beliefs.
Wow! that's insane. The #Blackhawks had no problem supporting Ukraine – with whom Russia is AT WAR -for a game.

But rainbows on Pride Night? "Oh what will Russia think??!?! We better not!"

The @NHL has a very serious LGBT-inclusion problem on its hands.https://t.co/qVAig47zeM https://t.co/QTjZulo8wa

— Cyd Zeigler (@CydZeigler) March 23, 2023
Reading 'Blue Hunger' is like watching a Stanley Kubrick film
Lush, dreamlike, and you won't be able to stop thinking about it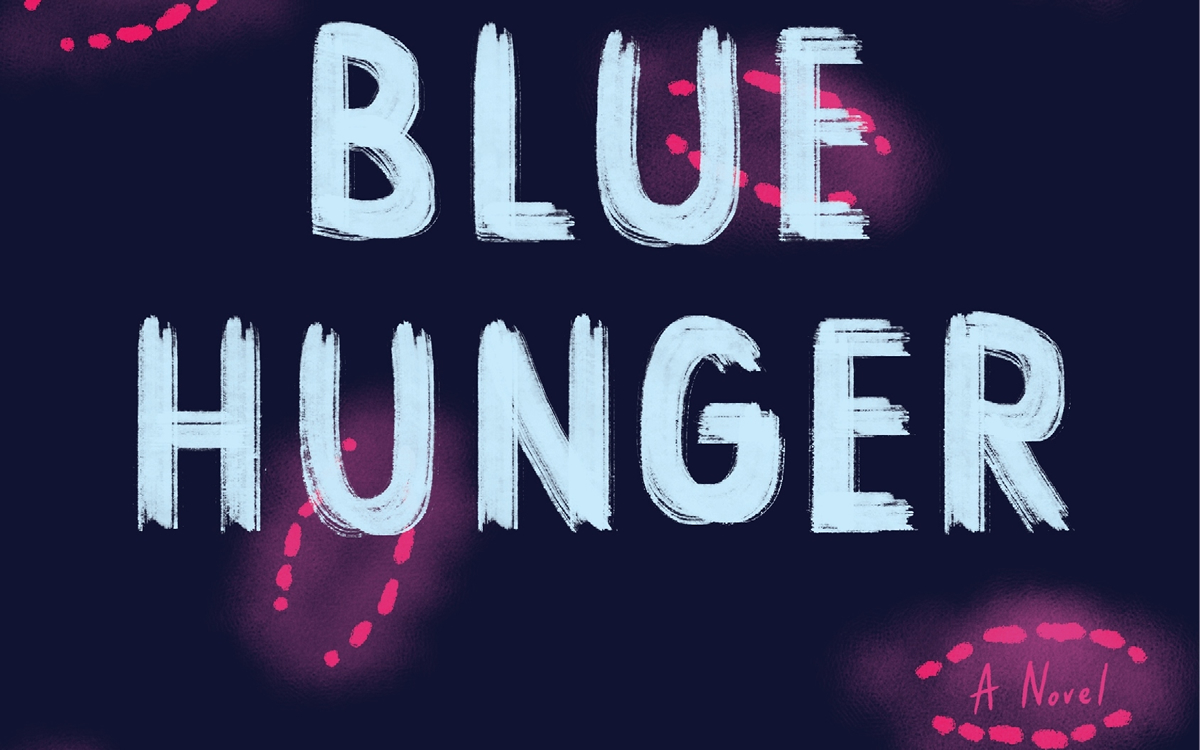 'Blue Hunger'
By Viola Di Grado, translated by Jamie Richards
c.2023, Bloomsbury
$27/ 216 pages
You can't stop thinking about it.
It's been rolling around in your mind since it happened and you can't stop. You replay it over and over, how it started, how it progressed, why it ended. You wonder if it'll happen again and in the new novel "Blue Hunger" by Viola Di Grado, you wonder if you truly want it to.

Shanghai was not her first choice for a place to live. Sometimes, she wasn't really even sure why she came there, except that it was Ruben's dream.
For months and months, he spoke of Shanghai, showed her maps, talked of a life as a chef living in a high-rise apartment, and he taught her a little bit of the language. She never fully understood why Ruben loved China and she never thought to ask before her other half, her twin brother, her only sibling died.
She was brushing her teeth when it happened. Now, weeks later, she was in his favorite city, a teacher of Italian languages in a Chinese culture, alone, friendless. Then she met Xu.
It happened at the nightclub called Poxx and she later wondered, with a thrill, if Xu had been stalking her. Xu claimed that she was a student in the Italian class, but though she was usually good with faces, she didn't remember the slender, "glorious" woman with milk-white skin and luminous eyes.
She did remember the first place she and Xu had sex.
It was a hotel, but Xu liked it outside, too; in public, on sidewalks, in abandoned buildings, and in crowded nightclubs. They took yellow pills together, slept together in Xu's squalid apartment; she told Xu she loved her but never got a reply except that Xu starting biting.
Xu had used her teeth all along but she started biting harder.
Soon, she was bleeding, bruising from Xu's bites, and seeing people in the shadows, and she began to understand that Ruben wouldn't have liked Xu at all.
You know what you want. You're someone with determination. And you may want this book, but there are a few things you'll need to know first.
Reading "Blue Hunger" is like watching a Stanley Kubrick movie. It's surreal, kind of gauzy, and loaded with meanings that are somewhat fuzzy until you've read a paragraph several times – and even then, you're not quite sure about it. Author Viola Di Grado writes of sharp, unfinished mourning with a grief-distracting obsession layered thickly on top, of control and submission, and while the chapters are each brief, they feel too long but not long enough. There are so many questions left dangling within the plot of this story, so many small bits unsaid, but also too much information of the mundane sort. You'll feel somewhat voyeuristic with this book in your hands, until you notice that the sex scenes here are humidly uber-fiery but not very detailed.
Overall, then, "Blue Hunger" is different but compelling, short enough to read twice, quickly. It's lush, dreamlike, and once started, you won't be able to stop thinking about it.
The Blade may receive commissions from qualifying purchases made via this post.