Ford's tradition revisited
More ghost-oriented version of Dickens classic revived with aplomb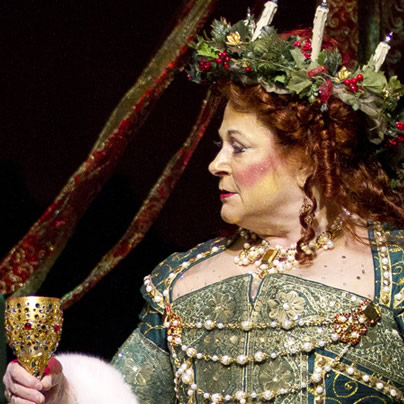 'A Christmas Carol: A Ghost Story of Christmas'
Through Dec. 30
Ford's Theatre
511 10th Street, NW
$22-$89
800-982-2787
fords.org
Not yet in the holiday spirit? Then make a beeline to Ford's Theatre for a jolt of yuletide cheer.
Ford's has been presenting Charles Dickens' Christmas classic since 1979, but for the last several years it's been retelling the Scrooge story with an especially entertaining and timely adaptation by Michael Wilson titled "A Christmas Carol: A Ghost Story of Christmas."
Adeptly staged by gay director Michael Baron, this version is spookier than previous productions with its haunted house effects (spinning bed, talking portrait, booming thunderclaps and flashes of lighting); but it's also merrier. The show begins with happy 19th century Londoners ambling through the historic theater, welcoming audience members. Baron has also added song and dance including familiar carols like "God Rest Ye Merry Gentlemen," "O Christmas Tree" and "O Come, All Ye Faithful." And the holiday bash at the Fezziwigs' (a pleasant memory from Scrooge's youth) is a lively dance number led by a terrific Rick Hammerly as the jolly host.
But the heart of this "A Christmas Carol" is Edward Gero's marvelous portrayal of that formidable miser whose icy heart is melted after nocturnal visitors open his eyes to the joys of the season. His Scrooge's gradual transformation from miserable misanthrope to generous, joyous uncle, feels wholly believable.
As the kindly and elegant Ghost of Christmas Past, Felcia Curry floats above the stage, the dazzling incarnation of a sparkly little marionette seen earlier in the London marketplace. Other ghosts include James Konicek as Scrooge's long dead friend and business partner Jacob Marley, Jane Stone as the saucy and straight shooting Ghost of Christmas Present and a floating silent specter (Curry again) as the terrifying Ghost of Christmas future.
Set designer Lee Savage supplies a soaring Victorian iron structure inspired by London's Convent Garden marketplace and dominated by an imposing clock that portentously marks the comings and goings of Scrooge's ghostly visitors. Alejo Vietti expertly costumes the cast in period top hats, bonnets, hoop skirts and night shirts — all that we've come to associate with strolling carolers and late night Christmas tales.
Wilson's script is relevantly witty, sometimes a little darkly so: When raising a glass, old Scrooge makes a toast to "a quick foreclosure." Ouch. Wilson also includes some nice glimpses into the modest life of Scrooge's clerk, Bob Cratchit, and his wife nicely played by John Lescault and Amy McWilliams respectively.
Other standouts in a fine cast comprised of many local actors include the fetching Helen Hedman who plays both gracious Mrs. Fezziwig and Scrooge's wily housekeeper Mrs. Dilber; Tom Story as Scrooge's good-humored nephew; and Gregory Maheu as the eager but slightly awkward young bachelor Topper. The cast's children sing sweetly and give very natural performances. Holden Browne and Sam Ellis rotate the role of Tiny Tim.
Though Dickens' Christmas story is old, its message and Ford's production feel anything but.
DC Center to host estate planning seminar series
Three sessions presented by Murray Scheel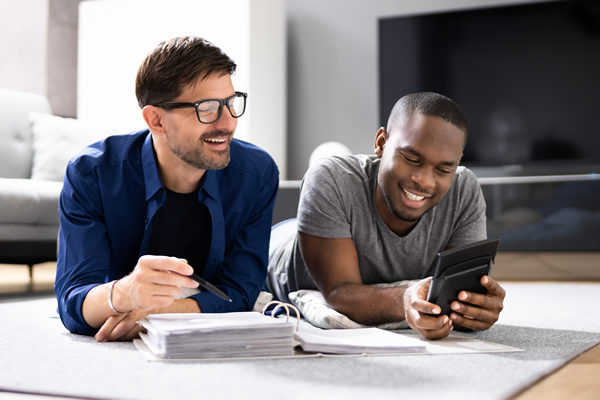 The DC Center for the LGBT Community and the DC Department on Aging and Community Living will host "Estate Planning Tools with Murray Scheel" via Zoom. 
Scheel will walk guests through the process of taking care of the end-of-life planning business that needs to be addressed during the golden years. Scheel is Senior Staff Attorney at Whitman-Walker Health's Legal Services.
This event series will consist of three 1.5-hour sessions:
Jan. 19, 3 p.m. – "Tools for while you're living" (overview, general power of attorney, healthcare power of attorney, disposition of remains, etc.)
Jan. 26, 3 p.m. – "Tools for after you're gone" (living wills, last wills, assets, etc.)
Feb. 2, 3 p.m. – "Healthcare insurance & long term care" (Medicare, Medicaid, correcting misinformation, skilled nursing, hospice care, etc.)
To register for this event, visit the DC Center website.
DC Center to host legal seminar for trans people
Attorney Richard Tappan and paralegal Miranda Shipman to give legal advice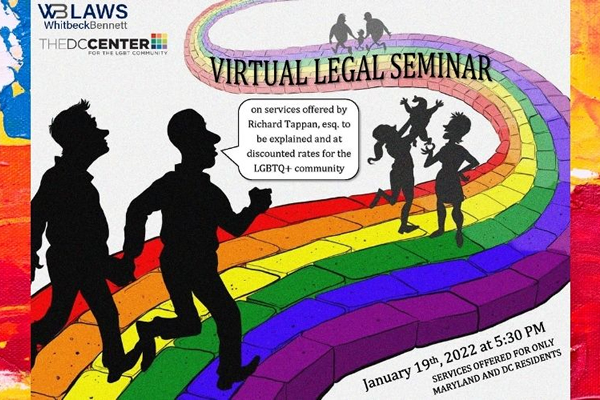 The DC Center for the LGBT Community will host a "Gender and Name Change Legal Seminar" on Wednesday, Jan. 19 at 5:30 p.m. online.
Attorney Richard Tappan and paralegal Miranda Shipman will give legal advice and speak on the importance of the legal community within the LGBTQ community, the difficulties of the LGBTQ community in the legal field and name and gender changes.
Guests can find the link at the DC Center website.
Seeking love and community in Nicaragua
'High-Risk Homosexual' explores author's youth, coming out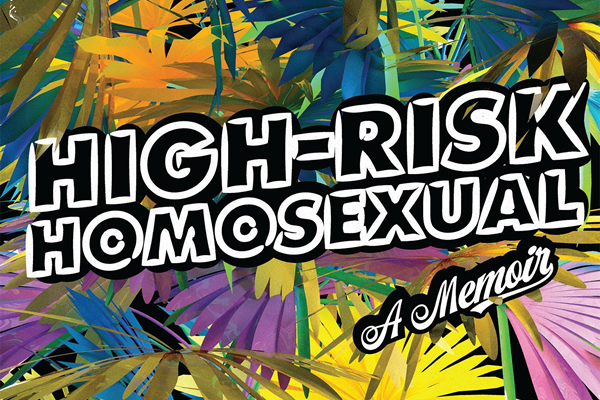 'High-Risk Homosexual: A Memoir'
By Edgar Gomez
c.2022, Soft Skull Press
$16.95/304 pages
Here. Try this.
It fits you, but the color isn't flattering. It's too long, too short, too tight, too loose. That's not your style, so try something else until you find the thing that looks like you. The perfect thing is out there. As in the new book "High-Risk Homosexual" by Edgar Gomez, when something's right, it's right.
He was 13 when he figured out that he was a problem to be solved.
Edgar Gomez' mother had left him in her native Nicaragua with his tíos, just for a while because she had to return to Florida to work. He wasn't there without her for long, but it took years for him to understand that his time with his uncles was meant to make him more masculine.
In retrospect, he says, nobody wanted him to be a man more than he did. He wanted to be liked by other kids and so he told lies in school to make himself stand out. He wanted his mother to see his love of pretty things and say that it was OK. He wanted his brother to acknowledge that Gomez was gay, and to tell him that he loved him.
Instead, after his brother left for college, Gomez got his first boyfriend, a boy he came out to but who couldn't come out to himself. He was called names in school. He came out to his mother, who freaked out about it. He befriended a drag queen, but "Princess" used him.
Things he wanted: a real boyfriend. Love. A ban on the stereotype of a macho Latinx man.
Things he still had, while in college: his mother and older brother. A tormentor-turned-mentor. A part-time job. His weirdness. His virginity.
Things he wanted to lose, while in college: his room at his mother's house. His virginity, but that wouldn't happen until later, during a painful one-afternoon-stand with a hot man who said he had a girlfriend. That hurt, both physically and emotionally but like so many things at so many times, Gomez tried not to think about it.
If he never considered what he didn't have, he says, "I wouldn't miss it."
In a way, you could say that "High-Risk Homosexual" is a book in search of a point. It's really quite random and told (mostly) linearly, but not quite. It has its peaks, but also low valleys. And you won't care about any of this, because you'll be enjoying every bit of it.
Yeah, this memoir is good: author Edgar Gomez's literary wandering makes it feel much like an honest conversation with readers. There are wince-worthy moments that allow empathy here, and experiences that are unique but oddly ubiquitous, that leave space for a sense of sympatico. There are passages that are so wistfully uncomfortable that you might squirm, or start "snort-laughing," or want to stop a moment and just think.
And there's room for that, too, so take your time. "High-Risk Homosexual" is an affable book with just enough seriousness to make it worth a try.