YouTube accused of 'protecting' anti-gay church
Video removed about gay man who says he was beaten at N.C. compound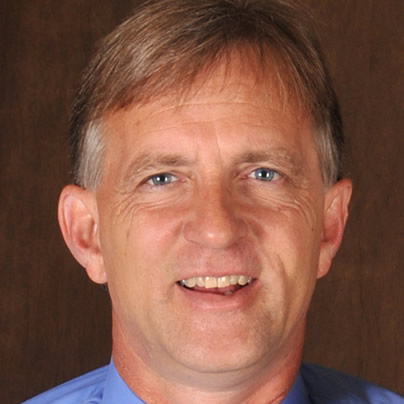 The LGBT advocacy group Faith In America says YouTube has refused to explain why it removed from its website a video produced by the group about a 22-year-old gay man who says he was held against his will for four months and assaulted by members of a North Carolina church that considers homosexuality a form of "demonic possession."
Brent Childers, executive director of Faith In America, said he believes the Spindale, N.C., based Word of Faith Fellowship church misled YouTube into thinking the video infringed upon its religious freedom.
Childers and others who have monitored the church say it has the characteristics of a cult and exerts extraordinary control over the lives of its members and their children. They say Word of Faith Fellowship, which operates on a 40-acre campus, has a long history of abusive treatment of gays.
"It is really dumbfounding," Childers said. "YouTube allows a controversial video that pokes fun at Islam. But here we have a video in which a person is telling his own personal knowledge of how this bizarre Christian church treats gay youth or those suspected of being gay, and they remove the video."
Google owns YouTube. A Google spokesperson responded to a Blade inquiry and said the company is looking into the situation but offered no further comment.
Pastors Jane and Sam Whaley, the founders and leaders of Word of Faith Fellowship, posted a message on the church website denying the church has mistreated gays and said the allegations made by the Faith In America video were false.
The gay man who is the subject of the video, Michael Lowry, told the Washington Blade his parents raised him as a church member since he was born and that he attended church operated schools on the church compound from kindergarten through 12th grade.
He said church members subjected him to severe pressure since his early teens to expel what they said were "demons" within him that were causing him to embrace homosexuality.
"I was very different than a lot of the other kids," he said. "I was viewed as being gay. I never said I am gay…It was a very hard time. Through my whole school years I was very bullied, hurt because of that."
Lowry said that around July of 2011, church members came to his home while his parents were out of town and forced him to go with them to a building on the church compound known as the Fourth Building, where male church members reportedly are taken for punishment for violating church rules.
He said he was held in the building against his will for four months and at one point was assaulted by church members assigned to watch over him during his stay at the facility. He said church officials released him in November 2011.
FBI may have been contacted by U.S. Attorney's Office
Jerry Cooper, a Baptist minister and former member of Word of Faith Fellowship, said he has been assisting Lowry since last year in his role as a counselor to people who leave the church and who often suffer psychological scars from their experiences with the church.
Childers said the video that YouTube deleted consisted of an interview with Cooper talking about Michael Lowry's case. Childers said for unknown reasons YouTube did not delete a separate video that includes an interview with Lowry.
According to Cooper and Don Huddle, a member of Faith Freedom Fund, a North Carolina group that helps ex-Word of Faith Fellowship members adjust to life outside the church, said church members brought Lowry to a nearby hotel after they released him.
"They took him to the hotel with just a few of his belongings," said Huddle, who noted that someone familiar with the church alerted his group to Lowry's plight and informed him that a confused and emotionally distraught young man had been taken to the hotel.
"I picked him up from the hotel and brought him to a safe house," he said. Huddle said Faith Freedom Fund has a network of volunteers and supporters who spring into action when they learn of Word of Faith Fellowship members who desire to leave the church.
Cooper said he met Lowry through Huddle's group in 2011 and advised him to consider reporting the church's actions against him to the Rutherford County Sheriff's office, which is the law enforcement agency in the area where the church is located.
He said Lowry reported to a Sheriff's Office investigator that he had been taken against his will and held against his will by church members, and the office began an investigation that resulted in Lowry being called this week to testify before a county grand jury. His testimony was scheduled for Wednesday.
Meanwhile, Childers said Faith In America contacted the U.S. Justice Department about Lowry's allegations in October and called on the department to investigate the church's alleged detention of Lowry and his claim of being assaulted by church members as a possible anti-gay hate crime.
A spokesperson for the United States Attorney's Office in the Western District of North Carolina, which represents the Justice Department, said she would make inquiries about whether her office has responded to Faith In America's request for an investigation. The spokesperson didn't immediately get back to the Blade.
However, Cooper said an FBI agent interviewed Lowry for several hours last week about his allegations against the church, a development that suggests the U.S. Attorney's office contacted the FBI to investigate the matter.
A copy of an incident report taken from Lowry by the Sheriff's Office in February 2012 and released by Faith in America, says a group of men affiliated with the church "held him down and hit him about the face and chest area" at the time the church held him against his will in August 2011.
"Mr. Lowry stated that he told them to let go but they would not," the report says. "The reason they [did] this was because he was homosexual and they [were] trying to get him to stop being homosexual. When this incident was taking place, the group would tell him he had demons in him and he was going to hell," the report says.
'YouTube… is giving cover to a church that believes it is OK to harm gay youth'
A statement released by Faith In America says that during Lowry's forced stay at the church facility "he was subjected to humiliating acts, such as being made to sleep on the floor in the hallway and had to submit to supervised bathroom visits because church members feared he might be masturbating."
"What YouTube is doing, perhaps inadvertently in this particular case, is giving cover to a church that believes it is OK to harm gay youth and families in the name of religious teaching," Chiders said. "In doing so, it is giving cover to a vast number of churches who do the same thing, whether a small charismatic church in rural North Carolina or a large Methodist church in some American suburb."
In a posting on its website, Word of Faith Fellowship disputes Lowry's allegations and accuses Faith in America of "repeated vicious lies" about the church.
"We have always been a church that has loved everybody, because God is love," the statement says. "What Michael Roy Lowry has said never happened. We would never allow it to happen. We do not discriminate against anyone, and we never have."
The statement adds, "We never knew Michael Roy Lowry was gay until we heard it on the news program. It would have made no difference to us, because we love him."
Cooper, who said he has closely followed Word of Faith Fellowship since he left it in 1998, said evidence is "overwhelming" from people who leave the church that church leaders abuse people suspected of being gay or suspected of engaging in any type of sexual activity not deemed appropriate by the church, even between consenting adults, gay or straight.
He said the church has prohibited Lowry's family from seeing or talking to Lowry, a practice he said the church carries out with most people who leave it.
Pennsylvania Governor bans conversion therapy using state funds
Tom Wolf signs executive order directing agencies to discourage practice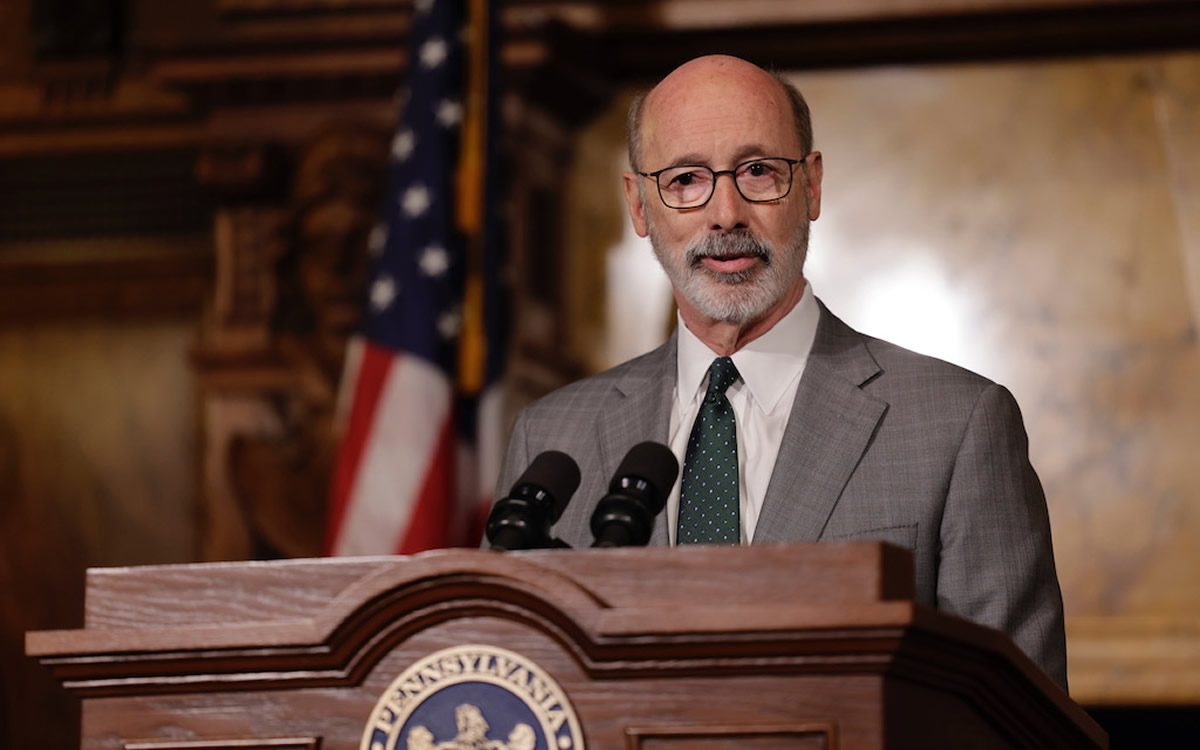 Pennsylvania Governor Tom Wolf, (D) signed an executive order Tuesday that banned use of state funds for conversion therapy and also directs state agencies to discourage conversion therapy. The order will also put measures in place to ensure state offices implement culturally appropriate care and services to LGBTQ constituents.
"Conversion therapy is a traumatic practice based on junk science that actively harms the people it supposedly seeks to treat," said Governor Wolf in a press statement. "This discriminatory practice is widely rejected by medical and scientific professionals and has been proven to lead to worse mental health outcomes for LGBTQIA+ youth subjected to it. This is about keeping our children safe from bullying and extreme practices that harm them."
Advocates from The Trevor Project attended Tuesday's signing of the executive order, commemorating it as a victory for LGBTQ young people in the state. On Wednesday, The Trevor Project will be hosting a town hall meeting in Philadelphia to discuss the impact of the executive order with community members.
"Taxpayers' dollars must never again be spent on the dangerous and discredited practice of conversion 'therapy' — which has been consistently associated with increased suicide risk and an estimated $9.23 billion economic burden in the U.S.," said Troy Stevenson, Senior Campaign Manager for Advocacy and Government Affairs of The Trevor Project.
"Thank you Gov. Wolf for your leadership and for taking bold action to protect and affirm LGBTQ young people across the Commonwealth. We urge the state legislature to pass comprehensive state-wide protections and for governors across the nation to follow the Keystone State's lead in ending this abusive practice."
After the signing the Governor also noted:
"The Trevor Project's Youth Mental Health Survey showed that rates of negative mental health outcomes among LGBTQIA+ youth are much lower in communities, schools and families that are accepting and supportive of LGBTQIA+ people. That's why I signed this executive order to protect Pennsylvanians from conversion therapy and the damage it does to our communities. Because all of our youth deserve to grow up in a commonwealth that accepts and respects them.
"I want LGBTQIA+ youth and individuals across Pennsylvania to know that I stand with you. I see you, I respect you and I support you. My administration will continue to support policies to keep children safe from bullying and harmful practices."
"We have worked tirelessly over the last year to collaboratively get this executive order drafted, through discussions with advocates, parents, and many stakeholders. With this action, the practice of conversion therapy has its days numbered in Pennsylvania​," said Rafael Alvarez Febo, executive director of the Pennsylvania Commission on LGBTQ Affairs. "Young people should never be punished for being who they are and that's what so–called conversion therapy does, while causing sometimes irreparable trauma to individuals."
With the signing of this executive order, Pennsylvania is now the 27th state in the country to enact statewide protections against the practice of conversion therapy.
Pride Franklin County welcomes rural LGBTQ community
Pennsylvania organization planning October celebration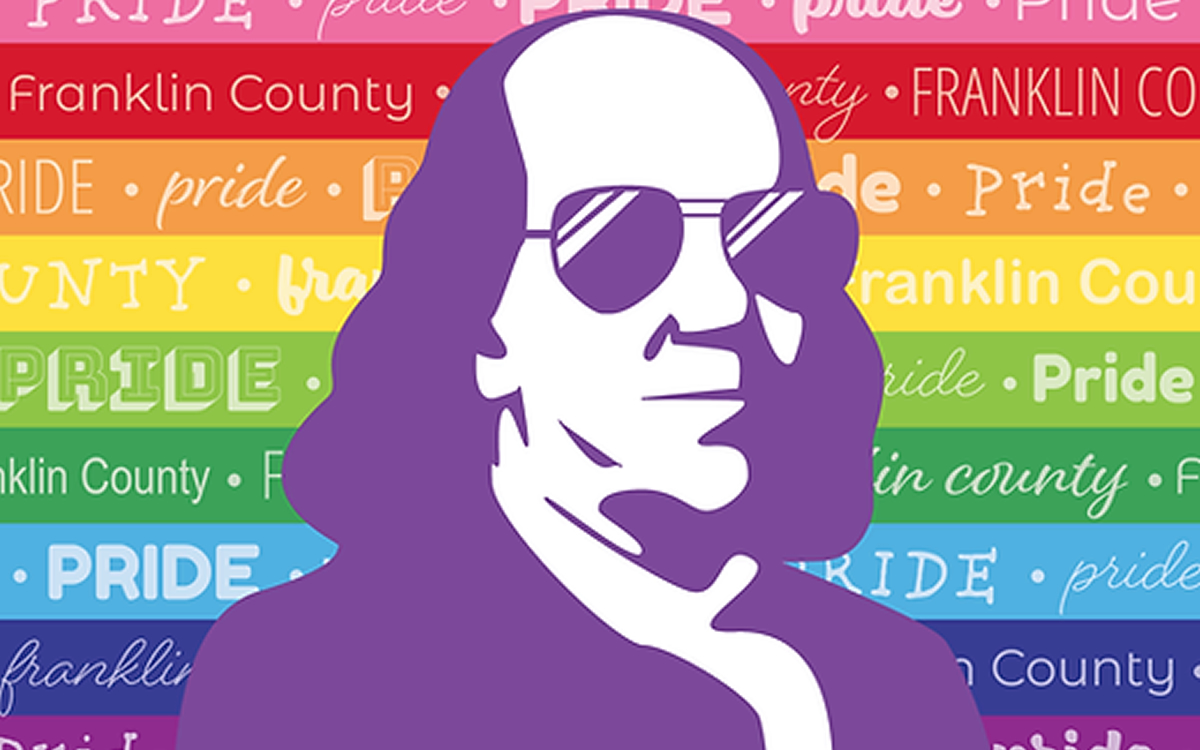 When Pride Franklin County held its first Pride celebration in 2018, it sought to address a lack of LGBTQ programming in rural southern Pennsylvania. Greeted by more than 1,000 attendees at its inaugural event, Pride Franklin County's leadership was reassured the event was something the area not only wanted, but needed. Since the onset of the COVID-19 pandemic, the local organization has once again sought to address community needs — in new and broadened ways.
Pride Franklin County operates under the Franklin County Coalition for Progress, a local social justice nonprofit that formed in the wake of the 2016 presidential election. "We live in a very rural, conservative area, but that election was a turning point all across the country," explained Noel Purdy, a founder of Pride Franklin County and founder and president of FCCP.
"People came out of the woodwork who were worried about the LGBTQ community … and other populations that had experienced different forms of oppression in our community," Purdy explained. This interest in supporting the local LGBTQ community led to a group of LGBTQ community members and allies leading the 2018 Pride celebration.
"We just really wanted to create a space where people know that they're accepted, no matter who they are," said Nathan Strayer, vice president of FCCP and a founder of Pride Franklin County. "We want people to know that you fit in. There are a lot of people here that are going to love you."
But in 2020, at the peak of the event's popularity — Strayer noted that upwards of 3,000 people attended Pride the year prior — Pride Franklin County had to cancel its programming in light of public health concerns.
With the "momentum" it has going, Strayer explained that the organization did not want the pandemic to limit its ability to serve the Franklin County community: " That's when we really decided to make the entire initiative something bigger," he said. "We're not just here to throw a party."
In 2021, the organization began advocating for a local non-discrimination ordinance codifying inclusivity for all community members, regardless of their identity. The Borough of Chambersburg Council, which represents the largest borough in the county, adopted the ordinance that fall — a major win for LGBTQ activists and allies in a rural Pennsylvania county that leans conservative socially and politically.
Yet, just months after the organization celebrated its achievement, new council members were elected in the borough in January 2022, and soon thereafter a majority of the council decided to repeal the non-discrimination ordinance.
While the ordinance's revocation greatly disappointed Pride Franklin County, it also reminded its leaders and activists how much work was left to be done.
"From the growth of Pride to the pushback we've gotten from some of our elected officials here locally, it's definitely lit a fire in us to continue pushing ahead so that we can truly make Franklin County an inclusive place for everyone," Strayer emphasized.
This year, the organization launched its Franklin County Welcoming Project, which spearheads public displays of support to the LGBTQ community. In June, the organization received a media grant to create billboard and radio advertisements throughout the county advocating for inclusivity within the Franklin County community.
The organization also reached out to local businesses, providing them with custom decals to put in their windows after signing a pledge stating that they are a "diverse, inclusive, accepting, welcoming, safe space for all," Strayer said, adding that, despite some initial hesitation, more than 100 local businesses signed the pledge and displayed the logo in their storefronts.
Pride Franklin County has also looked to meet the local demand for LGBTQ programming throughout the year while maintaining public health precautions. More recent projects have included mental health LGBTQ programming, community picnics, drag shows and a Taste of Pride food event. Strayer added that there has been significant demand from the community for more programming centering LGBTQ youth.
Purdy added that voting rights advocacy has become a center point of current efforts from the organization, as it hopes to educate the local community on the importance of their political involvement. "Hopefully, we're inspiring more people to learn to pay attention more to what's going on, and trying to understand the connection between policy and voting," Purdy explained
While the process of founding a grassroots organization has come with obstacles, Purdy and Strayer both noted that the community response has been rewarding.
"One thing that I've been surprised about is how you have this cultural context of being in a conservative area, thinking that that's going to be a barrier to doing an event that supports the LGBTQ community, and that it's going to be super controversial," but ultimately receiving a positive reception from many community members and resources needed to keep the organization running, Purdy explained.
Getting Pride Franklin County up and running has "definitely been very emotional," Strayer noted. When Strayer decided to come out in 1999, he turned to leaders in his school — a guidance counselor and principal — for advice, but he recalled them "both sitting down and looking at (him) like, 'We don't really know what to do,'" making him feel alone in a particularly important part of his life. But with Pride Franklin County, Strayer is "seeing how things are growing and changing."
"There's help out there for youth that are struggling with the same things I was struggling with," Strayer said. "When I look back at when I was coming out, I thought, 'This is never going to happen here.' Seeing now that it is happening here, it's just such an amazing feeling and it just gives me so much pride in my community."
Pride Franklin County will host its Pride Festival 2022 on Oct. 9 from 11 a.m. to 5 p.m. More information can be found on the organization's website at pridefranklincounty.org. 
Over 100 LGBTQ-themed books in a Florida school district labeled with advisory warning
They warn: "this book has been identified by some community members as unsuitable for students."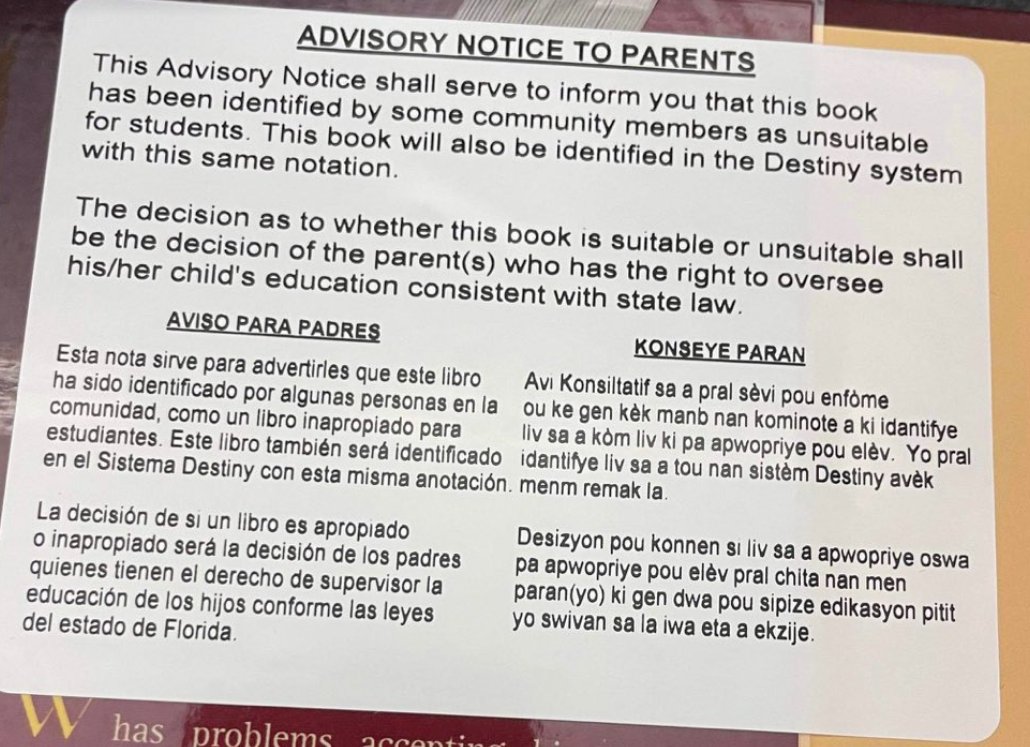 A southwest Florida district put parental "advisory notice" on over 100 books, many of which are race or LGBTQ-themed. 
A great number of books in Collier County Public Schools, either digital or physical, now have warning labels writing "Advisory notice to parents," according to an NBC report,
The label, tweeted by nonprofit free-speech-promoting group PEN American, states, "This Advisory Notice shall serve to inform you that this book has been identified by some community members as unsuitable for students. This book will also be identified in the Destiny system with the same notation. The decision as to whether this book is suitable or unsuitable shall be the decision of the parent(s) who has the right to oversee his/her child's education consistent with state law." 
The labels appear digitally in the library records & physically on the books. They warn: "this book has been identified by some community members as unsuitable for students." Apparently, a lot is 'unsuitable'. Even Everywhere Babies by Susan Meyers & illustrated by @MarlaFrazee. pic.twitter.com/wA5fT5fjLr

— PEN America (@PENamerica) August 5, 2022
Stephana Ferrell, co-founder of the Florida Freedom to Read Project, which means to fight book banning, told NBC that she had a call from Elizabeth Alves, the associate superintendent of teaching and learning for Collier County Public Schools. In the call, Alves told her that the district added the labels starting in February. 
These measures, which Alves described as a "compromise," happened after the district's legal representative talked with the Florida Citizens Alliance, a conservative group which initiated a "Porn in Schools Report" project last year. The report included a list of books that "promote gender self-identification and same-sex marriage" as well as titles that include "indecent and offensive material," as the group explained.
Chad Oliver, the Collier County Public Schools spokesperson, on the other hand offered a different story.
Oliver sent an email to NBC News and said, "Based upon advice from the General Counsel, we placed advisory notices on books about which parents and community members had expressed concern and in accordance with the recently passed Parents' Bill of Rights Law (HB 241)."
The law referred by Oliver is also known as the "Don't Say Gay" law.
According to PEN America, there are 110 labeled books in total, and the list greatly overlaps with the one Florida Citizens Alliance inquired about with Collier County Public Schools.