Gay Vatican suicide now documentary film
American filmmaker wants story of Italian writer's death to be message for new Pope
Gay activists in Italy say Italian gay writer Alfredo Ormando is credited with triggering Italy's version of the Stonewall rebellion in 1998 when he took his own life by setting himself on fire in St. Peter's Square at the Vatican to protest the Catholic Church's condemnation of homosexuality.
A documentary film called Alfredo's Fire, which tells the story of Ormando's struggle to cope with anti-gay bias and religious intolerance, and the subsequent gay Vatican suicide, is intended to send a message to the Vatican and the new Pope, according Andy Abrahams Wilson, the gay American filmmaker who is nearing completion of the documentary.
"In Alfredo's name and in the names of countless other LGBT people – from those burnt at the stake in the Middle Ages, to Alfredo's fire, to the lives and spirits that are routinely extinguished because of the Catholic Church's anti-gay teachings – may Pope Benedict XVI's abdication signal new light and hope for all of us," Wilson said in a statement.
He told the Blade he's been working on the film for fifteen years, while working on other projects, and considers it a labor of love. Among other things, he hopes the 40-minute documentary will enable the tragedy of Alfredo Ormando's death to shed light on how religious teachings can result in dire consequences for LGBT people.
The film is expected to be released in late spring or early summer, Wilson said. He plans to submit it to various international film festivals and will enter it as a potential nominee for a short film-documentary for an Academy Award.
As a conclave of cardinals from throughout the world gathers at the Vatican to select Benedict XVI's successor, Abrahams Wilson and his non-profit film company, Open Eye Pictures of Sausalito, Calif., are making an appeal for contributions to help cover post-production costs for the film.
He said the film will be made available to faith-based organizations and LGBT groups for viewing as an educational tool to address anti-LGBT prejudice and discrimination.
"On January 13, 1998 Alfredo Ormando, a 39-year-old Italian writer, arrived in Rome just as the sun was rising," a promotional write-up released by Open Eye Pictures says. "After a long journey from his native Sicily, he found his way to the empty plaza of St. Peter's Square and, facing the entrance to the Basilica, knelt down as if to pray," the write up says.
"He made a rapid hand gesture and suddenly was engulfed in flames. Before the Church and God, Alfredo Ormando had lit himself on fire," the write-up says.
In letter he sent to a friend about a month before his death, Ormando said, "I hope they'll understand the message I want to leave: it is a form of protest against the Church that demonizes homosexuality, and at the same time all of nature, because homosexuality is her offspring."
Wilson said he began filming the documentary in 1998 shortly after Ormando's death. He said he returned to Italy in 2000 to continue his work on the project during a week when Italian and European LGBT activists held an international LGBT Pride festival and parade in Rome. The LGBT events took place during the Catholic Church's Year of the Jubilee in Rome celebrating 2000 years of Christianity, which attracted thousands of Catholics throughout the world.
In a protest at the Vatican at that time, Wilson and several American gay activists, including Rev. Mel White of the U.S. group Soul Force and members of the U.S. gay Catholic group Dignity, joined Italian gay activists in demanding that the Catholic Church modify its stance on LGBT people.
While carrying poster size photos of Ormando, the protesters planned to deliver a letter to then Cardinal Joseph Ratzinger, who later became Pope Benedict XVI, according to Wilson. At the time, Ratzinger was in charge of the Church's Congregation for the Doctrine of the Faith, which several years earlier issued a statement written by Ratzinger calling gay people "intrinsically disordered."
Although the protesters were unable to deliver the letter to Ratzinger, Wilson said the gathering inspired him to examine the life of Alfredo Ormando through interviews with those who knew him and through his numerous writings.
Wilson said he hopes to premiere the film in Palermo, Sicily, in June, in the Italian region where Ormando was born and raised, during Italy's 2013 National LGBT Pride celebration, which takes place in that city.
Federal judge blocks White House from ending Title 42
Advocacy groups say policy further endangered LGBTQ asylum seekers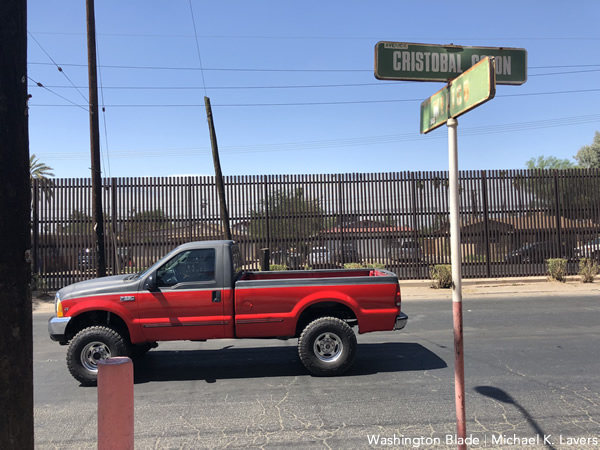 A Centers for Disease Control and Prevention rule that closed the Southern border to most asylum seekers and migrants because of the pandemic was to have ended Monday, but it remains in place after a federal judge blocked the Biden administration's plans to end it.
The White House last month announced it would terminate Title 42, a policy the previous administration implemented in March 2020.
U.S. District Judge Robert Summerhays in Louisiana on May 20 issued a ruling that prevented the Biden administration from terminating the Trump-era policy. White House Press Secretary Karine Jean-Pierre in a statement announced the Justice Department will appeal the decision, while adding the administration "will continue to enforce the CDC's 2020 Title 42 public health authority pending the appeal."
"This means that migrants who attempt to enter the United States unlawfully will be subject to expulsion under Title 42, as well as immigration consequences such as removal under Title 8 (of the U.S. Code)," said Jean-Pierre.
Advocacy groups and members of Congress with whom the Washington Blade has spoken since Title 42 took effect say it continues to place LGBTQ asylum seekers and other vulnerable groups who seek refuge in the U.S. at even more risk.
Oluchi Omeoga, co-director of the Black LGBTQIA+ Migrant Project, last month described Title 42 as a "racist and harmful policy." ORAM (Organization of Refuge, Asylum and Migration) Executive Director Steve Roth said Title 42 "put asylum seekers in harm's way in border towns and prevented them from seeking safety in the United States."
Title 42 was to have ended less than a month after five members of Congress from California visited two LGBTQ shelters for asylum seekers in the Mexican border city of Tijuana.
The Council for Global Equality, which organized the trip, in a tweet after Summerhays issued his ruling described Title 42 as a "catastrophe."
"The Biden administration cannot breathe a sign of relief until it's a matter of the past," said the Council for Global Equality on Saturday. "We remain committed to end Title 42."
#Title42 is a catastrophe — and the Biden administration cannot breathe a sigh of relief until it's a matter of the past. We remain committed to #EndTitle42. https://t.co/9EKJTiJzoV

— The Council for Global Equality (@Global_Equality) May 20, 2022
U.S. official meets with Brittney Griner
Consular visit took place on May 19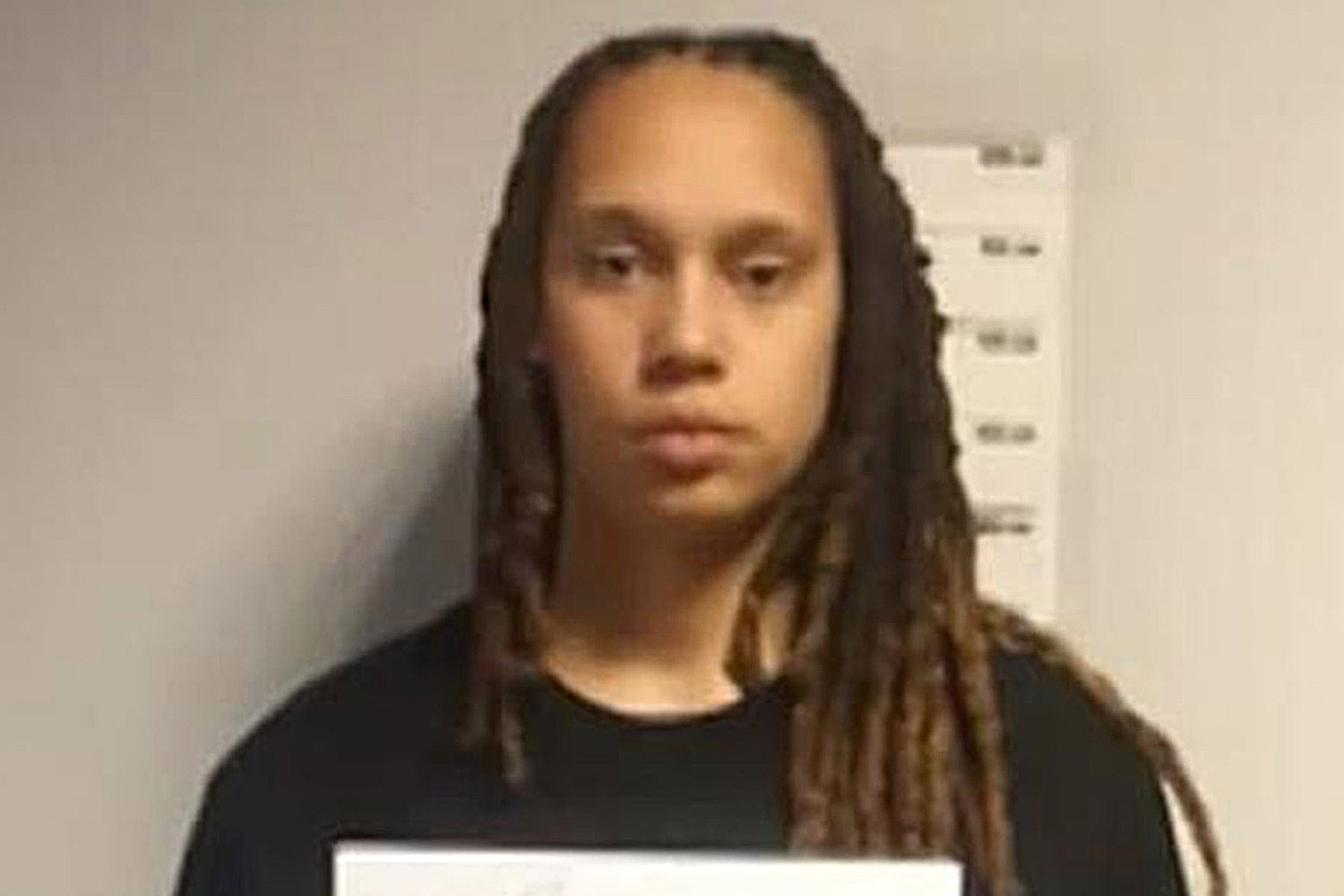 A U.S. consular official on May 19 visited detained WNBA star Brittney Griner in Russia.
State Department spokesperson Ned Price on Friday told reporters during a virtual briefing the officer "found her continuing to do as well as could be expected under these exceedingly challenging circumstances." The officer met with Griner two days after U.S. Ambassador to Russia John Sullivan said Russian officials had denied consular visits with her three times this month.
"Our message is a clear and simple one," said Price. "We continue to insist that Russia allow consistent and timely consular access to all U.S. citizen detainees. One-off visits are not sufficient, and we will continue to call on Moscow to uphold its commitments under the Vienna Convention for consistent and timely access as well."
Griner — a center for the Phoenix Mercury and a two-time Olympic gold medalist who is a lesbian and married to her wife — was taken into custody at Moscow's Sheremetyevo Airport in February. Russian officials said customs inspectors found hashish oil in her luggage.
The State Department has determined Russia "wrongfully detained" Griner.
A Russian court on May 13 extended her detention for another month. The Women's National Basketball Players Association, a union that represents WNBA players, has endorsed a petition that urges the Biden administration to "prioritize" Griner's release.
Secretary of State Antony Blinken spoke with Griner's wife, Cherelle Griner, on May 14.
U.S. announces more funding to fight HIV/AIDS in Latin America
Jill Biden made announcement on Saturday in Panama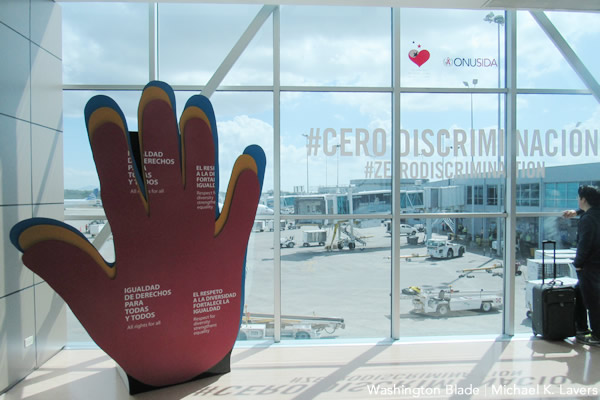 First lady Jill Biden on Saturday announced the U.S. will provide an additional $80.9 million to the fight against HIV/AIDS in Latin America.
Biden during a visit to Casa Hogar el Buen Samaritano, a shelter for people with HIV/AIDS in Panama City, said the State Department will earmark an additional $80.9 million for President's Emergency Plan for AIDS Relief-funded work in Latin America. A Panamanian activist with whom the Washington Blade spoke said LGBTQ people were among those who met with the first lady during her visit.
Pope Francis visited the shelter in 2019.
"I'm glad we have the opportunity to talk about how the United States and Panama can work together to combat HIV," said the first lady.
Michael LaRosa, the first lady's spokesperson, noted Panama will receive $12.2 million of the $80.9 million in PEPFAR funding.
"This funding, pending Congressional notification, will support expanded HIV/AIDS services and treatment," said LaRosa.
UNAIDS statistics indicate an estimated 31,000 Panamanians were living with HIV/AIDS in 2020. The first lady's office notes the country in 2020 had the highest number of "newly notificated cases of HIV/AIDS" in Central America.
The first lady visited Panama as part of a trip that included stops in Ecuador and Costa Rica.
The Summit of the Americas will take place next month in Los Angeles. The U.S. Agency for International Development and PEPFAR in April announced they delivered more than 18 million doses of antiretroviral drugs for Ukrainians with HIV/AIDS.