Gay Vatican suicide now documentary film
American filmmaker wants story of Italian writer's death to be message for new Pope
Gay activists in Italy say Italian gay writer Alfredo Ormando is credited with triggering Italy's version of the Stonewall rebellion in 1998 when he took his own life by setting himself on fire in St. Peter's Square at the Vatican to protest the Catholic Church's condemnation of homosexuality.
A documentary film called Alfredo's Fire, which tells the story of Ormando's struggle to cope with anti-gay bias and religious intolerance, and the subsequent gay Vatican suicide, is intended to send a message to the Vatican and the new Pope, according Andy Abrahams Wilson, the gay American filmmaker who is nearing completion of the documentary.
"In Alfredo's name and in the names of countless other LGBT people – from those burnt at the stake in the Middle Ages, to Alfredo's fire, to the lives and spirits that are routinely extinguished because of the Catholic Church's anti-gay teachings – may Pope Benedict XVI's abdication signal new light and hope for all of us," Wilson said in a statement.
He told the Blade he's been working on the film for fifteen years, while working on other projects, and considers it a labor of love. Among other things, he hopes the 40-minute documentary will enable the tragedy of Alfredo Ormando's death to shed light on how religious teachings can result in dire consequences for LGBT people.
The film is expected to be released in late spring or early summer, Wilson said. He plans to submit it to various international film festivals and will enter it as a potential nominee for a short film-documentary for an Academy Award.
As a conclave of cardinals from throughout the world gathers at the Vatican to select Benedict XVI's successor, Abrahams Wilson and his non-profit film company, Open Eye Pictures of Sausalito, Calif., are making an appeal for contributions to help cover post-production costs for the film.
He said the film will be made available to faith-based organizations and LGBT groups for viewing as an educational tool to address anti-LGBT prejudice and discrimination.
"On January 13, 1998 Alfredo Ormando, a 39-year-old Italian writer, arrived in Rome just as the sun was rising," a promotional write-up released by Open Eye Pictures says. "After a long journey from his native Sicily, he found his way to the empty plaza of St. Peter's Square and, facing the entrance to the Basilica, knelt down as if to pray," the write up says.
"He made a rapid hand gesture and suddenly was engulfed in flames. Before the Church and God, Alfredo Ormando had lit himself on fire," the write-up says.
In letter he sent to a friend about a month before his death, Ormando said, "I hope they'll understand the message I want to leave: it is a form of protest against the Church that demonizes homosexuality, and at the same time all of nature, because homosexuality is her offspring."
Wilson said he began filming the documentary in 1998 shortly after Ormando's death. He said he returned to Italy in 2000 to continue his work on the project during a week when Italian and European LGBT activists held an international LGBT Pride festival and parade in Rome. The LGBT events took place during the Catholic Church's Year of the Jubilee in Rome celebrating 2000 years of Christianity, which attracted thousands of Catholics throughout the world.
In a protest at the Vatican at that time, Wilson and several American gay activists, including Rev. Mel White of the U.S. group Soul Force and members of the U.S. gay Catholic group Dignity, joined Italian gay activists in demanding that the Catholic Church modify its stance on LGBT people.
While carrying poster size photos of Ormando, the protesters planned to deliver a letter to then Cardinal Joseph Ratzinger, who later became Pope Benedict XVI, according to Wilson. At the time, Ratzinger was in charge of the Church's Congregation for the Doctrine of the Faith, which several years earlier issued a statement written by Ratzinger calling gay people "intrinsically disordered."
Although the protesters were unable to deliver the letter to Ratzinger, Wilson said the gathering inspired him to examine the life of Alfredo Ormando through interviews with those who knew him and through his numerous writings.
Wilson said he hopes to premiere the film in Palermo, Sicily, in June, in the Italian region where Ormando was born and raised, during Italy's 2013 National LGBT Pride celebration, which takes place in that city.
Gay attorney's plans to run for Del. Senate foiled by redistricting
Activists say move will 'dilute' LGBTQ vote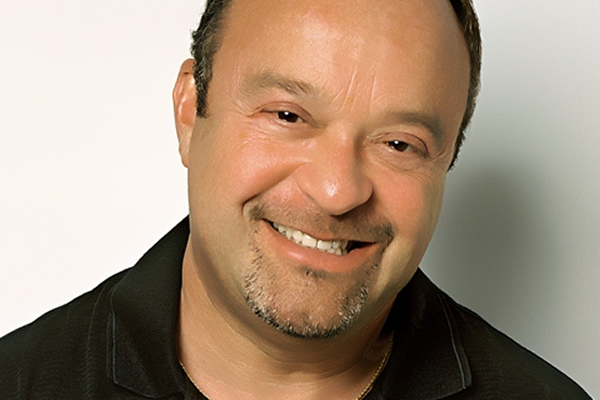 Plans by Delaware gay attorney and Democratic Party activist Mitch Crane to run for a seat in the Delaware State Senate in a district that included areas surrounding the town of Lewes, where Crane lives, and Rehoboth Beach ended abruptly this week when state officials approved a redistricting plan that removes Crane's residence from the district.
The seat for which Crane planned to run is in Delaware's 6th Senate District which, in addition to Lewes and Rehoboth, includes the towns of Dewey Beach, Harbeson, Milton, and surrounding areas, according to the state Senate's website.
The seat is currently held by Ernesto "Ernie" Lopez, a moderate Republican who became the first Hispanic American elected to the Delaware Senate in 2012. Lopez announced in July that he would not seek re-election in 2022.
The redistricting plan, which was approved by leaders of the Democratic-controlled Delaware General Assembly, places the section of the Lewes postal district where Crane lives into the 19th Senate District. Crane said that district is in a heavily Republican and conservative part of the state dominated by supporters of President Donald Trump who remain Trump supporters.
Under Delaware law, changes in the district lines of state Senate and House districts, which takes place every 10 years following the U.S. Census count, are decided by the Delaware General Assembly, which is the state legislative body.
Crane told the Washington Blade that neither he nor any other Democrat would have a realistic chance of winning the State Senate seat next year in the 19th District.
"Jesus could not win in that district if he was a Democrat," said Crane.
Crane said a Democratic candidate could win next year in the reconfigured 6th Senate District now that incumbent Lopez will not be seeking re-election.
The Cape Gazette, the Delaware newspaper, reported in an Oct. 22 story that Crane was one of at least two witnesses that testified at a two-day virtual hearing held Oct. 18-19 by a State Senate committee, that the proposed redistricting would dilute the LGBTQ vote in the 6th District and the draft proposal should be changed.
"The proposed lines remove a significant percentage of the LGBTQ residents from the current 6th District where most of such residents of southern Delaware live and place them in the 19th District which has a smaller such population," the Cape Gazette quoted Crane telling the committee. "By doing so, it dilutes the impact of the gay community which shares political beliefs," the newspaper quoted him as saying.
"The proposed lines dilute the voting power of the LGBTQ community in addition to others who respect diversity," the Cape Gazette quoted 6th District resident Sandy Spence as telling the committee.
In an Oct. 10 email sent to potential supporters before the redistricting plan was approved, Crane said he believes he has the experience and record that make him a strong candidate for the state Senate seat. He is a former chair of the Sussex County Democratic Party, where Rehoboth and Lewes are located; and he currently serves as an adjunct professor at Delaware State University's graduate school, where he teaches American Governance and Administration.
He is a past president of the Delaware Stonewall PAC, a statewide LGBTQ advocacy group, and he's the state's former Deputy Insurance Commissioner.
"I intend to focus on smart growth in Sussex County; work on the problems of homelessness and the need for affordable housing; and assuring that this district receives its fair portion of tax dollars," he said in his Oct. 10 email message announcing his candidacy.
Crane said he posted a Facebook message on Oct. 26 informing supporters that the redrawn district lines removed him from the district, and he is no longer a candidate.
MSNBC's Capehart to host SMYAL's Fall Brunch Nov. 6
Ashland Johnson to serve as keynote speaker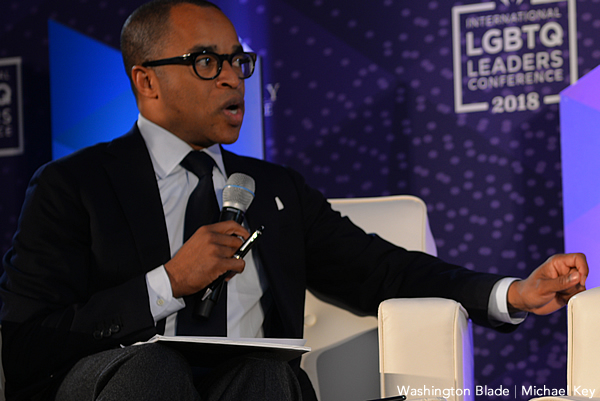 Pulitzer Prizing-winning gay journalist Jonathan Capehart, the anchor of MSNBC's "Sunday Show with Jonathan Capehart," will serve as host for the 24th Annual SMYAL Fall Brunch scheduled for Saturday, Nov. 6, at D.C.'s Marriott Marquis Hotel.
The annual Fall Brunch serves as one of the largest fundraising events for SMYAL, which advocates and provides services for LGBTQ youth in the D.C. metropolitan area.
"Each year, a community of advocates, changemakers, and supporters comes together at the Fall Brunch to raise much-needed funds to support and expand critical programs and services for queer and trans youth in the DMV area," a statement released by the organization says.
The statement says attorney and former Division I women's collegiate basketball athlete Ashland Johnson will be the keynote speaker at the SMYAL Fall Brunch. Johnson founded the sports project called The Inclusion Playbook, which advocates for racial justice and LGBTQ inclusion in sports.
Other speakers include Zahra Wardrick, a SMYAL program participant and youth poet; and Leandra Nichola, a parent of attendees of Little SMYALs, a program that SMYAL says provides support for "the youngest members of the LGBTQ community" at ages 6-12. The SMYAL statement says Nichola is the owner and general manager of the Takoma Park, Md., based café, bar, retail, and bubble tea shop called Main Street Pearl.
According to the statement, the SMYAL Fall Brunch, including a planned silent auction, will be live streamed through SMYAL's Facebook page for participants who may not be able to attend in person. For those attending the event in person, proof of COVID-19 vaccination will be required, and masks will also be required for all attendees when not actively eating or drinking, the statement says.
The statement says that for attendees and supporters, the Fall Brunch is "a community celebration of how your support has not only made it possible for SMYAL to continue to serve LGBTQ youth through these challenging times, it's allowed our programs to grow and deepen."
Adds the statement, "From affirming mental health support and housing to fostering community spaces and youth leadership training, we will continue to be there for queer and trans youth together."
State Department acknowledges Intersex Awareness Day
Special LGBTQ rights envoy moderated activist roundtable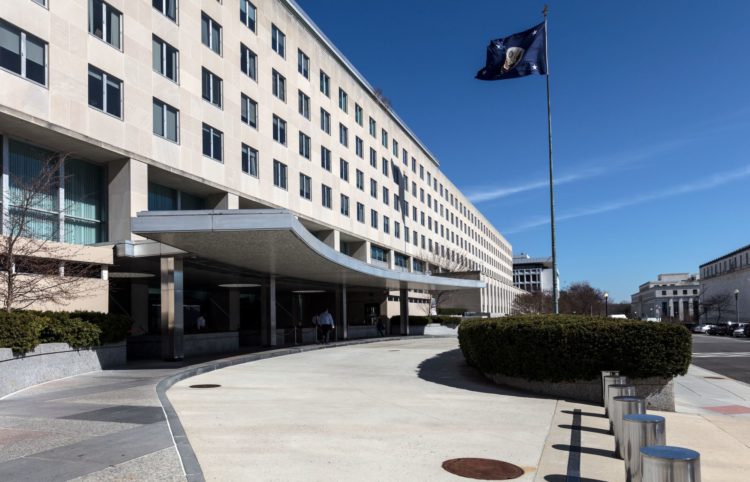 The State Department on Tuesday acknowledged the annual Intersex Awareness Day.
"We proudly recognize the voices and human rights of intersex people around the world," said State Department spokesperson Ned Price in a statement. "The Department of State is committed to promoting and protecting the rights, dignity, and equality of all individuals, including intersex persons."
Price in his statement said U.S. foreign policy seeks to "pursue an end to violence and discrimination on the basis of gender, sexual orientation, gender identity or expression, and sex characteristics, while acknowledging the intersections with disability, race, ethnicity, religion, national origin, or other status." Price also acknowledged intersex people "are subject to violence, discrimination, and abuse on the basis of their sex characteristics" and "many intersex persons, including children, experience invasive, unnecessary, and sometimes irreversible medical procedures."
"The department supports the empowerment of movements and organizations advancing the human rights of intersex persons and the inclusion of intersex persons in the development of policies that impact their enjoyment of human rights," he said.
Jessica Stern, the special U.S. envoy for the promotion of LGBTQ rights abroad, on Tuesday moderated a virtual panel with intersex activists from around the world.
Starting now! Go to https://t.co/Am0tYpCep1 to listen in on a rich discussion with Special Envoy for LGBTQI+ Rights Jessica Stern, @glifaa, and intersex activists from around the world. #IntersexAwarenessDay pic.twitter.com/ZMiPyMR8Gy

— Bureau of Democracy, Human Rights, and Labor (@StateDRL) October 26, 2021
Intersex Awareness Day commemorates the world's first-ever intersex protest that took place in Boston on Oct. 26, 1996.
Dana Zzyym, an intersex U.S. Navy veteran who identifies as non-binary, in 2015 filed a federal lawsuit against the State Department after it denied their application for a passport with their sex listed as "X." The State Department in June announced it would begin to issue gender-neutral passports and documents for American citizens who were born overseas.
The U.S. and more than 50 other countries earlier this month signed a statement that urges the U.N. Human Rights Council to protect the rights of intersex people.