Carper endorses same-sex marriage
Announcement coincides with expected introduction of bill to allow gays to tie the knot in Delaware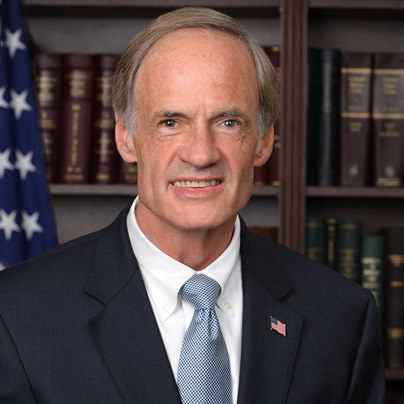 "As our society has changed and evolved, so too has the public's opinion on gay marriage – and so has mine," he wrote on his Facebook page. "I pray every day for God to grant me the wisdom to do what is right. Through my prayers and conversations with my family and countless friends and Delawareans, I've been reminded of the power of one of my core values: the Golden Rule. It calls on us to treat others as we want to be treated. That means, to me, that all Americans ultimately should be free to marry the people they love and intend to share their lives with, regardless of their sexual orientation, and that's why today, after a great deal of soul searching, I'm endorsing marriage equality."
Carper's statement comes a day after Delaware Congressman John Carney and Pennsylvania Sen. Bob Casey announced their support of nuptials for gays and lesbians. It also coincides with the expected introduction of a bill that would allow same-sex couples to marry in the First State.
"We thank Senator Carper for standing with the majority of Delawareans who support marriage equality," Equality Delaware said in a statement. "We're honored to have such strong support from our statewide elected officials in Delaware."
U.S. Sens. Joe Manchin (D-W. Va.,) Mary Landrieu (D-La.,) Mark Pryor (D-Ark.,) Bill Nelson (D-Fla.,) Heidi Heitkamp (D-N.D.,) Tim Johnson (D-S.D.) and Joe Donnelly (D-Ind.) are the only Senate Democrats who have yet to publicly back nuptials for gays and lesbians.
Illinois Sen. Mark Kirk on Tuesday also announced his support of marriage rights for same-sex couples.
Delaware Sen. Tom Carper on Tuesday became the latest Senate Democrat to publicly endorse marriage rights for same-sex couples.
Task Force targets five battleground states in 'Queer the Vote'
LGBTQ rights organization raises over $15,000 at D.C. event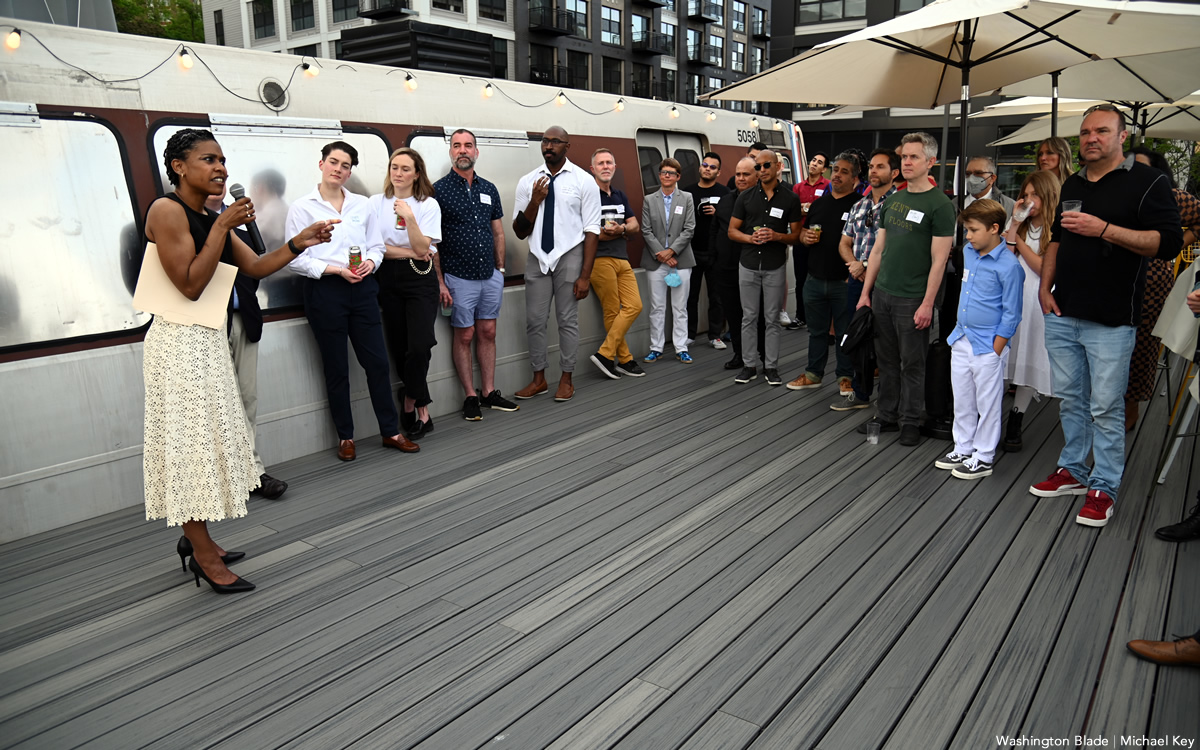 Nearly 50 people attended the National LGBTQ Task Force's Reunited and Resilient fundraiser at Metrobar on Friday, May 13.
Task Force board member Peter Chandler announced at the first in-person D.C. gathering of the organization since the start of the COVID-19 pandemic, "we all are thirsty and hungry for community right now."
Following remarks by Task Force Executive Director Kierra Johnson and Deputy Executive Director Mayra Hidalgo Salazar, the organization raised more than $15,000 in pledges of donations from guests.
"I think a lot of us are seeing this bill pop up," Salazar said, referring to Florida's "Don't Say Gay" law. "And some of us can feel hopelessness, but I'm really thrilled to share with you that the Task Force is super determined to make sure that we are driving the political power of the LGBT movement through our 'Queer the Vote' work in Florida."
Johnson elaborated on the Task Force's "Queer the Vote" initiative. "As we look to the 2022 midterms, the Task Force is moving our resources into civic engagement across five states: North Carolina, Texas, Florida, Ohio and Michigan," said Johnson.
"That's not by accident: that's intentional," continued Johnson. "These are battleground states. These are states where we are seeing not only attacks on LGBTQ issues, we're seeing attacks on abortion, we're seeing attacks on voting rights, we're seeing attacks on immigrants. We're seeing multi-front attacks on our people, and that's exactly where the Task Force wants to be: at those intersections of social justice issues and LGBTQ liberation."
"The states that we are going to — we could change the impact on elections. In some places the margin is one percent; it is a one percent margin of whether we win or lose. And the majority of states in this country are 10% LGBTQ voters. That plus BIPOC [Black, Indigenous, and people of color] voters, we have the power to impact elections and make real change."
Military college student sues armed forces over HIV+ ban policy
"It is unacceptable that the U.S. military continues to perpetuate harmful stigma against people living with HIV"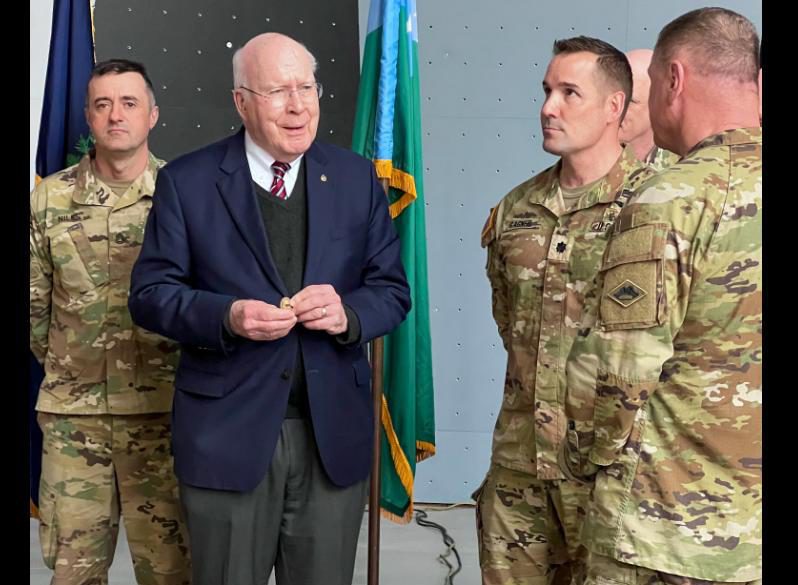 Lawyers for Civil Rights (LCR) filed a federal civil rights lawsuit Thursday in the U.S. District Court for the District of Vermont against U.S. military officials and the Vermont National Guard, challenging the antiquated, irrational, and discriminatory policies that bar individuals living with HIV from their professional aspirations of enlisting in or commissioning to the military. 
This lawsuit is brought by John Doe, a Latinx student at a Vermont military academy, who suddenly found himself separated from the Army National Guard and removed from Reserve Officers' Training Corps (ROTC), the pathway to commissioning with the military as an officer, when he learned that he is HIV-positive. Like many individuals living with HIV, Mr. Doe is on antiretroviral therapy that keeps him healthy and renders his viral load undetectable. Although his treating physician has confirmed that this means he has no physical limitations, the military deemed him unfit for service based on his HIV status alone.
"I am filing this lawsuit to prevent the military from arbitrarily discriminating against people living with HIV," said Mr. John Doe. "I also hope that this lawsuit can return my dream of a military career to me." Mr. Doe is deeply devoted to serving his country and has aspired to be a service member since the age of seven. He was raised by a single mother and born into a Latinx family with extensive military history. The military's current discriminatory policies, however, have trampled Mr. Doe's dreams.
"It is unacceptable that the U.S. military continues to perpetuate harmful stigma against people living with HIV," said Sophia Hall, Deputy Litigation Director at Lawyers for Civil Rights. "By this lawsuit, we aim to end these antiquated military policies based on outdated science."
"These military policies against people living with HIV are unconstitutional and all-around a poor business practice," said Oren Sellstrom, Litigation Director at Lawyers for Civil Rights. "The U.S. military is eliminating a talented and diverse workforce on the basis of old science that bears no relation to current fitness."
Today's lawsuit opens up a new frontier in the fight against HIV discrimination by the military, by challenging military policies that prevent individuals from embarking on a military career. A federal judge from the Eastern District of Virginia recently ruled that asymptomatic HIV-positive service members with an undetectable viral load cannot be separated or discharged from the military merely because of their HIV-positive status. Today's lawsuit seeks to extend that ruling to those aspiring to a military career. In addition to asking the Court to reinstate Mr. Doe, the lawsuit asks the Court to invalidate the regulations and policies that led to his separation.
Attorney Hall highlighted the civil rights implications of the lawsuit, noting that Black and Latinx individuals make up nearly 70% of HIV diagnoses, but only 30% of the U.S. population. "Military service has long been viewed by communities of color as an admirable path to education and job security," she said. "That path should not be foreclosed based on the military's outdated and discriminatory policies regarding HIV."
Biden names lesbian Hispanic immigrant to serve on federal judiciary
Ana Reyes born in Uruguary, came U.S. in 1974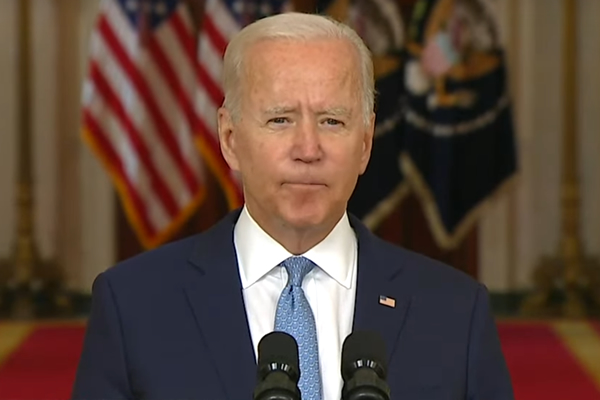 President Biden has nominated Ana Reyes, an attorney at the D.C-based law firm Williams & Connolly LLP, for a seat on federal court in D.C., making her the first Hispanic woman and the first out lesbian who would ever serve on the court, the White House announced Wednesday.
Reyes was among the five picks in the latest round of judicial nominees announced by the White House, which brings the total number of announced federal judicial nominees in the Biden Administration to 95. Reyes publicly identifies as a lesbian, a White House official said.
Reyes, who immigrated to the United States as a child, has worked as an attorney at Williams & Connolly LLP since 2001 and has been partner at the law firm since 2009, according to her White House bio. Reyes served as a law clerk for Judge Amalya Kearse on the U.S. Court of Appeals for the Second Circuit from 2000 to 2001, her bio says.
A Washington Post profile on Reyes in 2020 reports she was born in Uruguay and shortly after moved to Spain, before her family came to Louisville in 1979 for her father to pursue a job as a civil engineer. Much of Reyes's work is pro bono as she represents refugee organizations and challenges anti-asylum regulations, the Post reported.
"I often wonder whether this career would have been possible if I had not had someone spend her extra time to help me learn English and not fall behind or through the cracks," Reyes was quoted as saying in the profile. "I would very much love to say thank you, and my life very likely wouldn't have been possible, without you."
Reyes obtained law degree in 2000 from Harvard Law School, where she graduated magna cum laude, and obtained her master's degree in International Public Policy from the Johns Hopkins School of International Studies, with honors, in 2014. Reyes obtained her bachelor's degree from Transylvania University in 1996.