Calendar through April 25
D.C. LGBT events, parties, concerts, meetings and more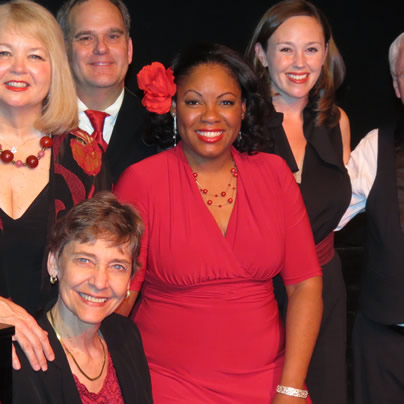 Friday, April 19
The D.C. Center (1318 U St., NW) hosts a "silent lunch" in honor of Day of Silence today at noon. Day of Silence brings attention to anti-LGBT harassment in schools and those who participate in the day take their vow of silence in hopes that their comrades will address the problem. The lunch provides a space for those who are participating and need a silent place for lunch. The Center will also be putting together a "Wall of Silence," made of different quotes and pictures sent in from the community. For more information, visit thedccenter.org.
The Capital Area Gay & Lesbian Chamber of Commerce honors exceptional business leaders in the area at the Mayflower Renaissance (1127 Connecticut Ave., NW) this evening at 6:30 p.m. The awards dinner was created to showcase the impact of LGBT business and community leaders in the Washington region. Tickets range from $175-$465. Visit caglcc.org for more information.
The Northern Virginia Jewish Film Festival screens the film "Life In Stills" by Tamar Tal tonight at 7:15 p.m. at the Angelika Film Center and Café (2911 District Avenue, Fairfax, Va.). The film tells the story of Miriam Weissenstein and her grandson Ben Peter as they try to defend their family's Tel Aviv photo studio from demolition. Weissenstein's late husband was the unofficial photographer for Israel and documented the country's political and daily life from the 1930s until he died in 1992. Tickets for this particular screening is $11. Attendees can also buy a festival pass for $60. Visit jccnv.org for more information
Life In Stills trailer

The noon-time pipe organ series "Magical, Mystical, Musical Machine" resumes today at National City Christian Church after going on hiatus in November. The church had to provide restoration to its sanctuary and famed pipe organ as a result of the August 2011 earthquake. This concert will feature organist Kristine Adamaite and saxophonist Artis Semanis from Latvia. This performance is free. For more information, visit nationalcitycc.org.
Saturday, April 20
Burgundy Crescent, a gay volunteer organization, volunteers today at Lost Dog & Cat Rescue Foundation at Falls Church PetSmart (6100 Arlington Blvd., Falls Church, Va.) starting at 11:45 a.m. For more information, visit burgundycrescent.org.
The AFI Silver Silent Cinema Showcase (8633 Colesville Rd., Silver Spring, Md.) begins today at 2 p.m. and features silent film actors Mary Pickford, Harold Lloyd, Janet Gaynor, Charlie Chaplin and Laurel & Hardy. Tonight's showcase is "Sparrows," with Pickford starring as the oldest girl of a group of orphans held as slaves in a "child farm" in a Southern swamp. Tickets for this screening are $7-$11.50. For more screenings and their tickets, visit afi.com.
Trailer for Mary Pickford in Sparrows

The Capitol Hill Arts Workshop presents "CHAWbaret 10: Take a Chance on Me," an evening performance featuring pop songs, standards and show tunes that celebrate gambling, taking chances and the risks we face tonight at 8 p.m. and Sunday at 5 and 8 p.m. at CHAW (545 7th St., SE). The performance features members of the D.C. Cabaret Network, including Amy Conley, Tim Gavagan, Maris Wicker and Dean Reichard. Tickets are $15 in advance and $20 at the door. Visit chaw.org for more information.
Filmfest D.C. continues this evening with the screening of the "The Parade" at the Avalon Theatre (5612 Connecticut Ave., NW) at 4:30 p.m. The film follows a gay rights march organizer and the prejudiced former soldier he hires to provide security for one of the events. The film recently won the Panorama Audience Award at the Berlin International Film Festival. Tickets for this individual screening are $12. Following it is a screening of "Laurence Anyways" at Landmark E Street Cinema (555 11th St., NW) at 6 p.m. The film follows Laurence after he tells his girlfriend he wants to become a woman. Tickets are $12. Attendees of the festival can buy individual tickets at each location's box office or may purchase the director's package, which is 10 tickets for $95, or the weekday package, which is four tickets for $39. For show times, locations and more information about the films, visit filmfestdc.org.
Laurence Anyways trailer

Sunday, April 21
Special Agent Galactica hosts her show "Across the River!" at Freddie's Beach Bar (555 S. 23rd St., Crystal City) from 7-9:30 p.m. tonight. The show begins in the era of gin and juke joints, Vaudeville and Sinatra, and ends with rock and pop acts. Admission is free. For more information, visit pinkharedone.com.
Monday, April 22
The D.C. Center (1318 U St., NW) holds coffee drop-in for the senior LGBT community today at 10 a.m.-noon. The Center will provide complimentary coffee and a community to chat with. For more information, visit thedccenter.org.
Bears do Yoga is this evening 6:30 p.m. as part of a series at the Green Lantern (1335 Green Court, NW). This is part of a basic yoga series that takes place every Monday and is open to people of varying body types and experience. There is no charge. For more information, visit thedccenter.org.
Tuesday, April 23
Capital Pride and the D.C. Center host "A Toast to Pride Happy Hour" at Lost Society (2001 14th St., NW) this evening at 6 p.m. The venue evokes an underground, Victorian atmosphere. For more information, visit thedccenter.org.
Green Lantern (1335 Green Court, N.W.) hosts its Safer Sex Kit-packing program tonight from 7-10:30. The packing program is looking for more volunteers to help produce the kits because they say they are barely keeping up with demand. Admission is free and volunteers can just show up. For more information, visit thedccenter.org.             
Wednesday, April 24
Whitman-Walker Health (1701 14th St., NW) holds its HIV+ Newly Diagnosed Support Group tonight at 7. It's a confidential support group for anyone recently diagnosed with HIV and the group welcomes all genders and sexual orientations. Registration is required and attendees must call 202-797-3580 or email [email protected]. For details, visit whitman-walker.org.
Thursday, April 25
Eight-time Grammy winner Gladys Knight brings her rich soulful voice to the Strathmore (5301 Tuckerman Lane, North Bethesda, Md) tonight at 8 p.m. Tickets are $58-$128. For details, visit strathmore.org.
Gladys Knight – Love Overboard

Martha Stewart gives a lecture on learning, teaching and inspiring others to do what they love and enjoy at the Smithsonian Craft Show today at 11 a.m. at the National Building Museum (401 F St., NW). This particular event is $50 to attend and has limited seating. The festival continues until Sunday at 5 p.m. General admission is $15, a two-day pass is $20 and special group rates are $10. For more information, visit smithsoniancraftshow.org.
Washington Spirit host largest halftime drag performance in NWSL history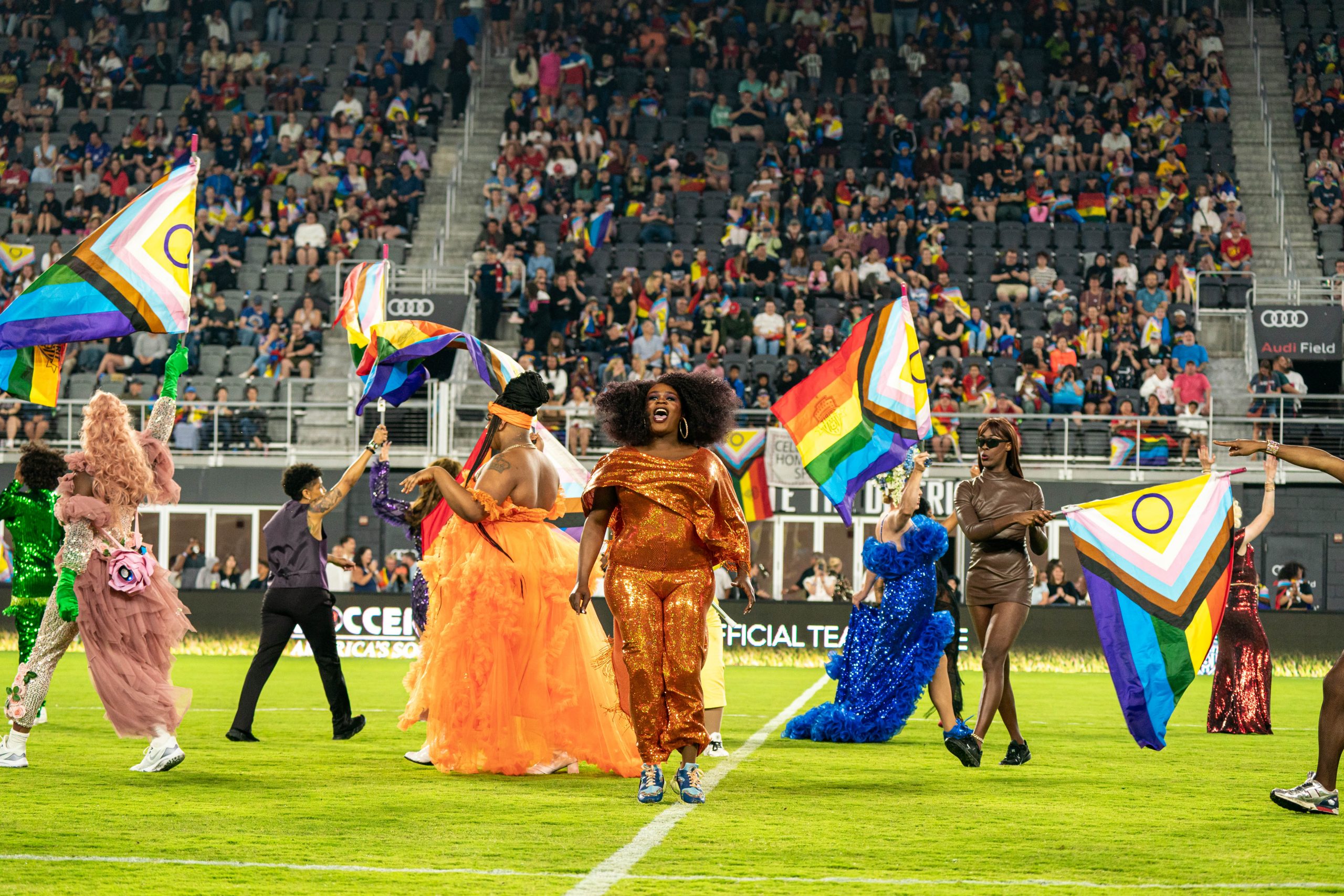 The Washington Spirit celebrated the LGBTQ+ community with the team's annual Pride Night at Audi Field this past Saturday. Highlighting that evening's Pride-themed festivities was a
halftime drag performance, featuring over a dozen drag performers from around the
DMV. It was the largest halftime drag performance in NWSL history.
Performers included: Shiqueeta Lee, KCByonce, Citrine the Queen, Elektra Gee, Kabuki Bukkake, Delila B. Lee, Capri Bloomingdale, Tara Ashleigh Austin, Gigi Couture, Dorsell Phinn, Tula, Twix the Drag Queen, Bootsy Omega, Princeza.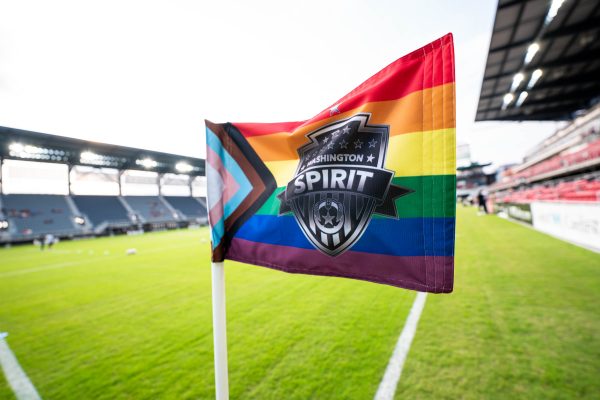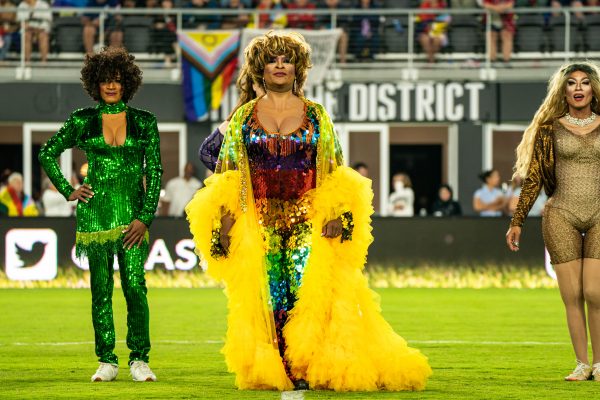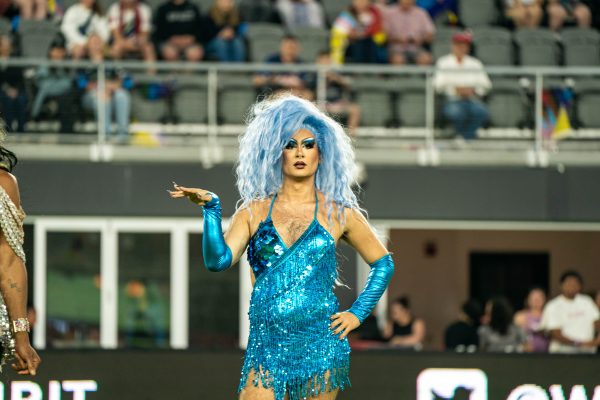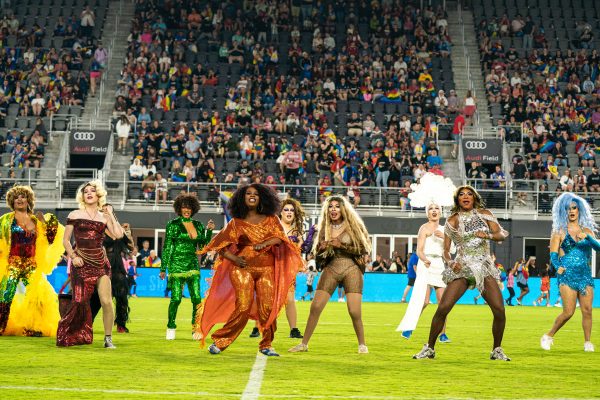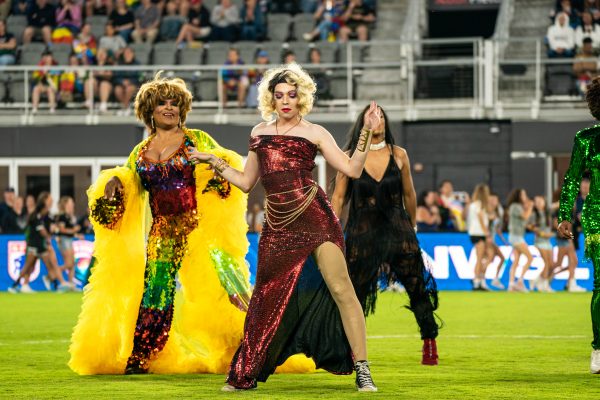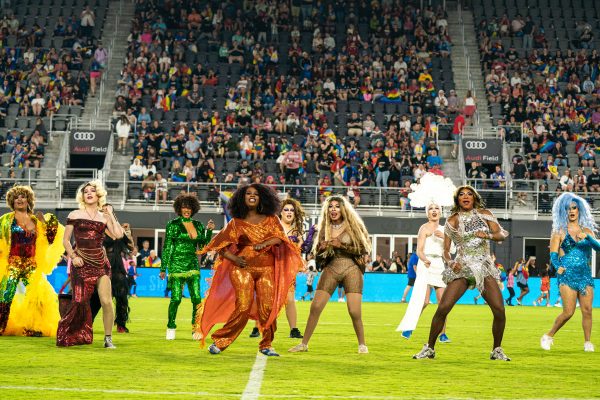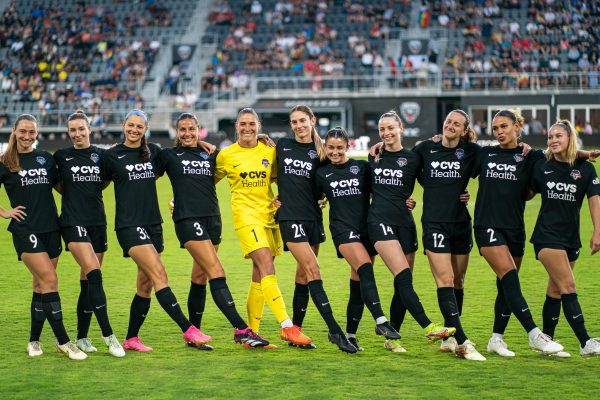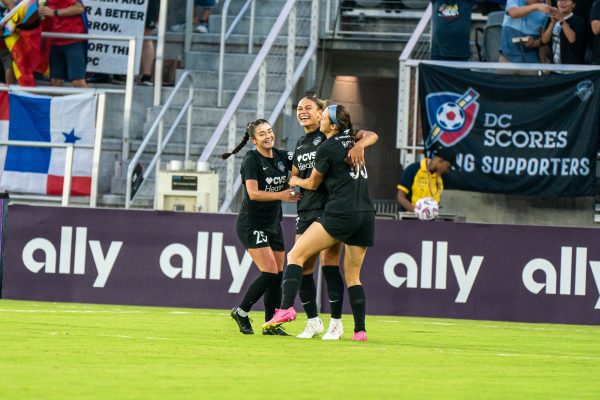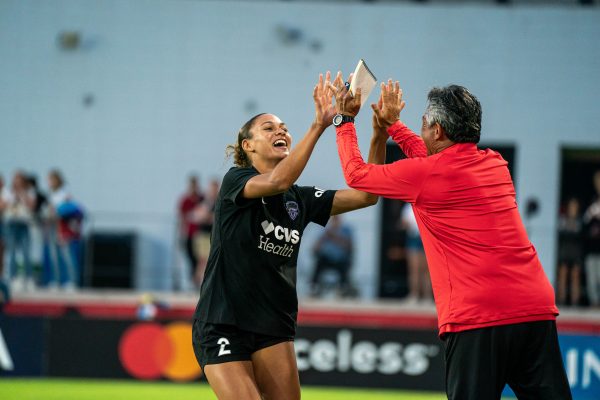 PHOTOS: Reston Pride
Annual LGBTQ celebration held at Lake Anne Plaza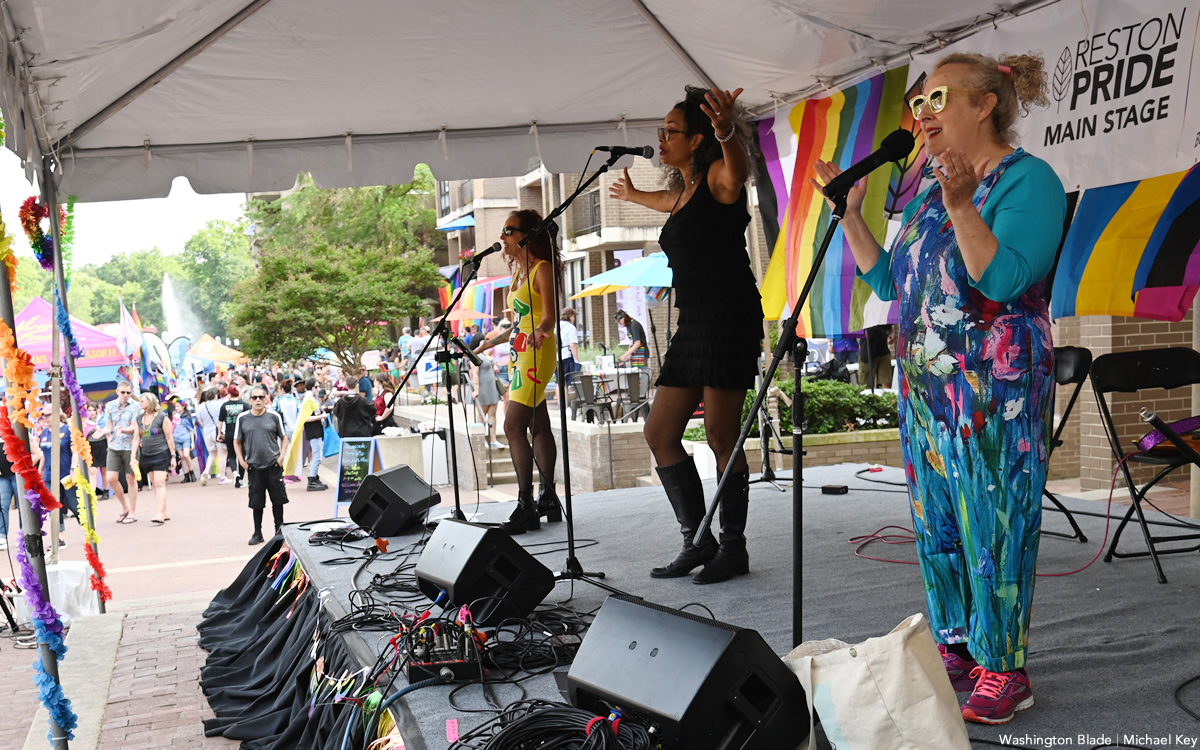 The 2023 Reston Pride Festival was held at Lake Anne Plaza in Reston, Va. on Saturday, June 3. The music group Betty was the headliner of the festival.
(Washington Blade photos by Michael Key)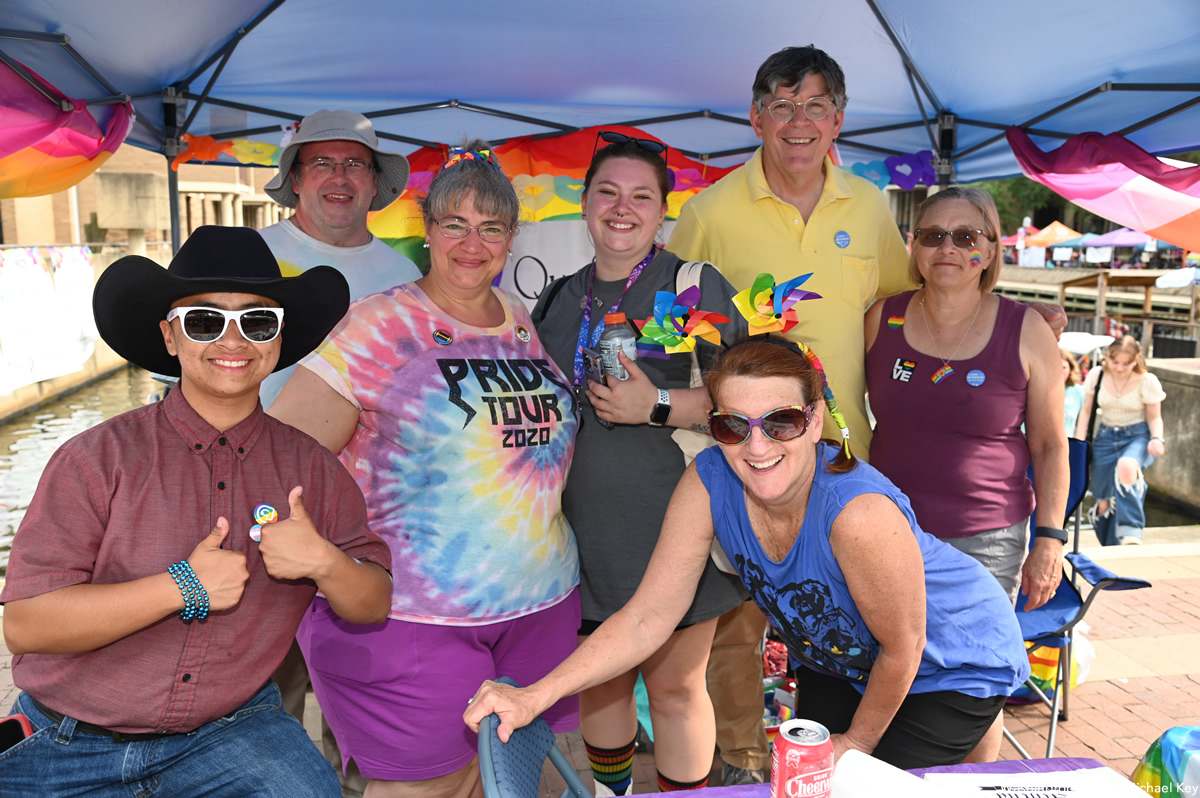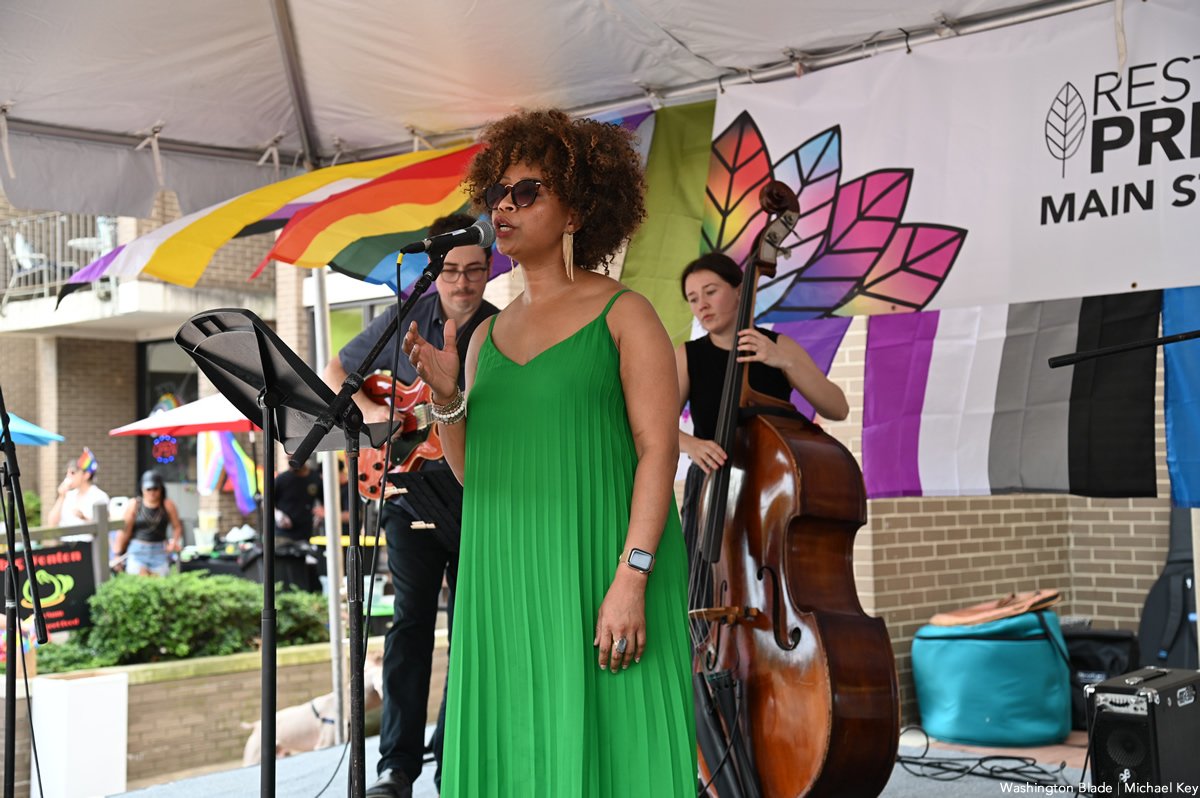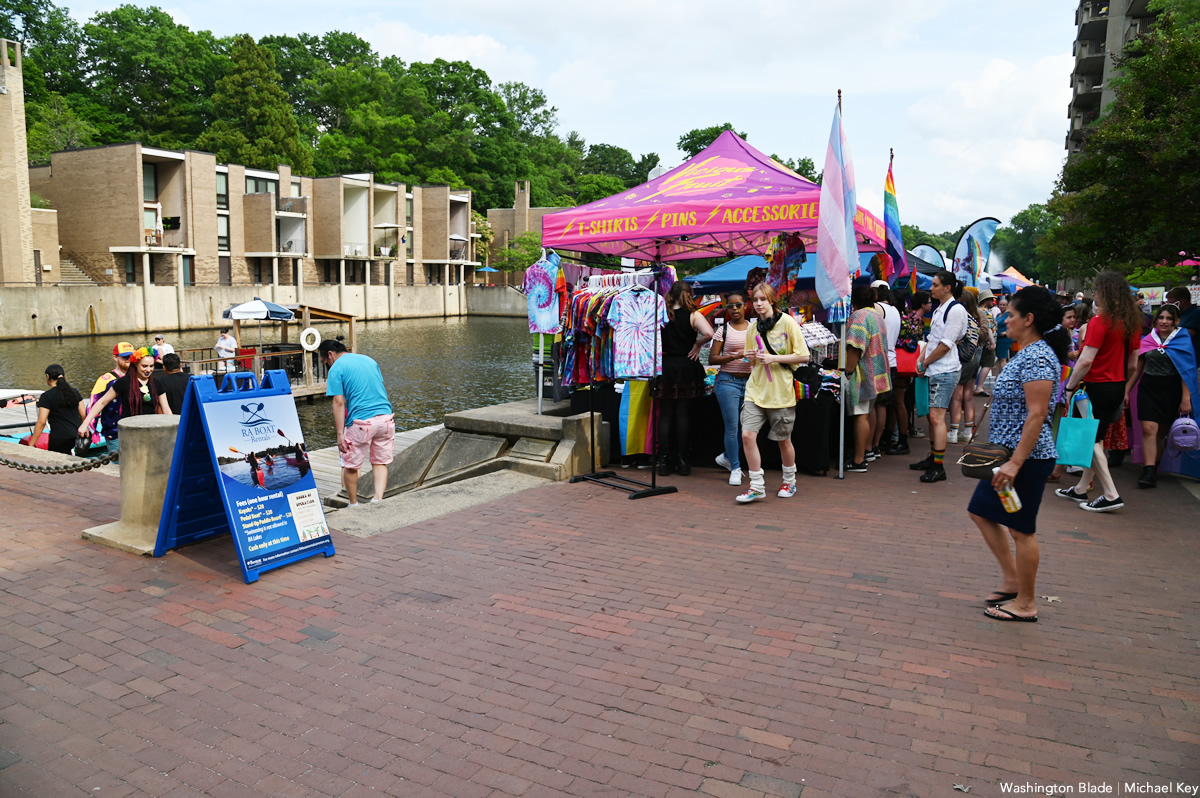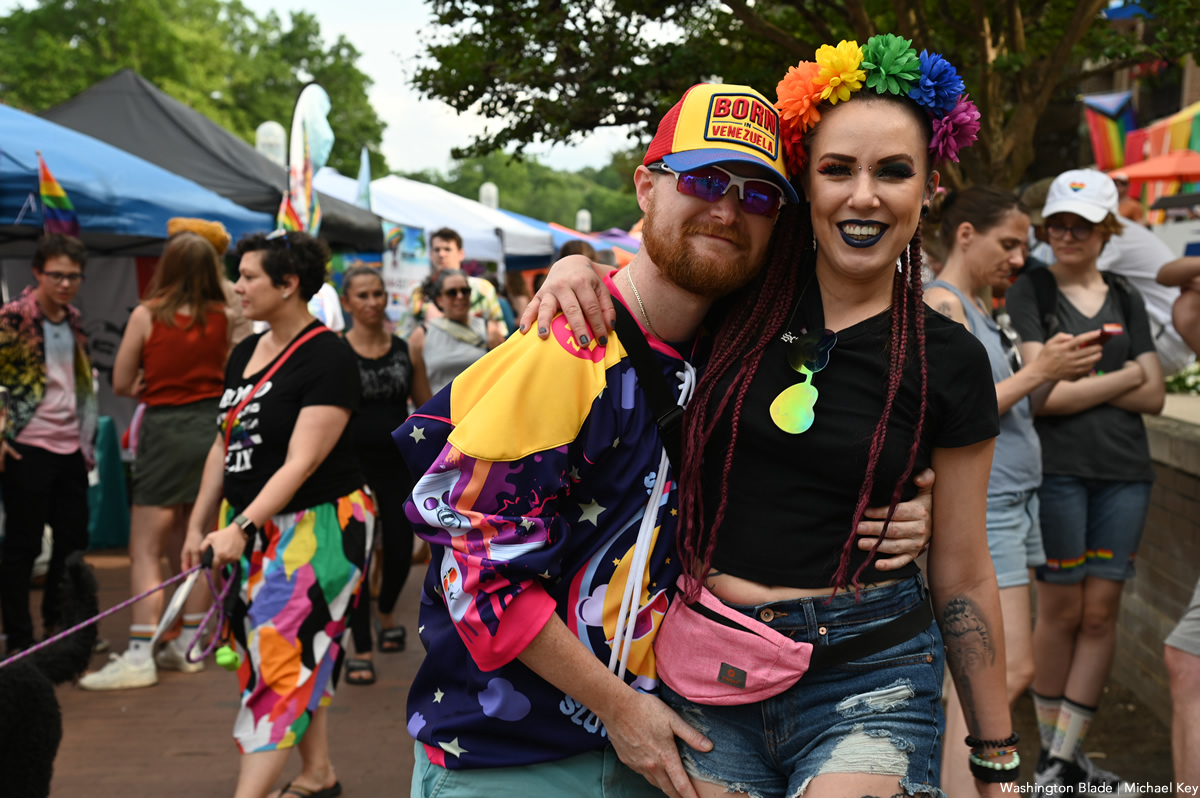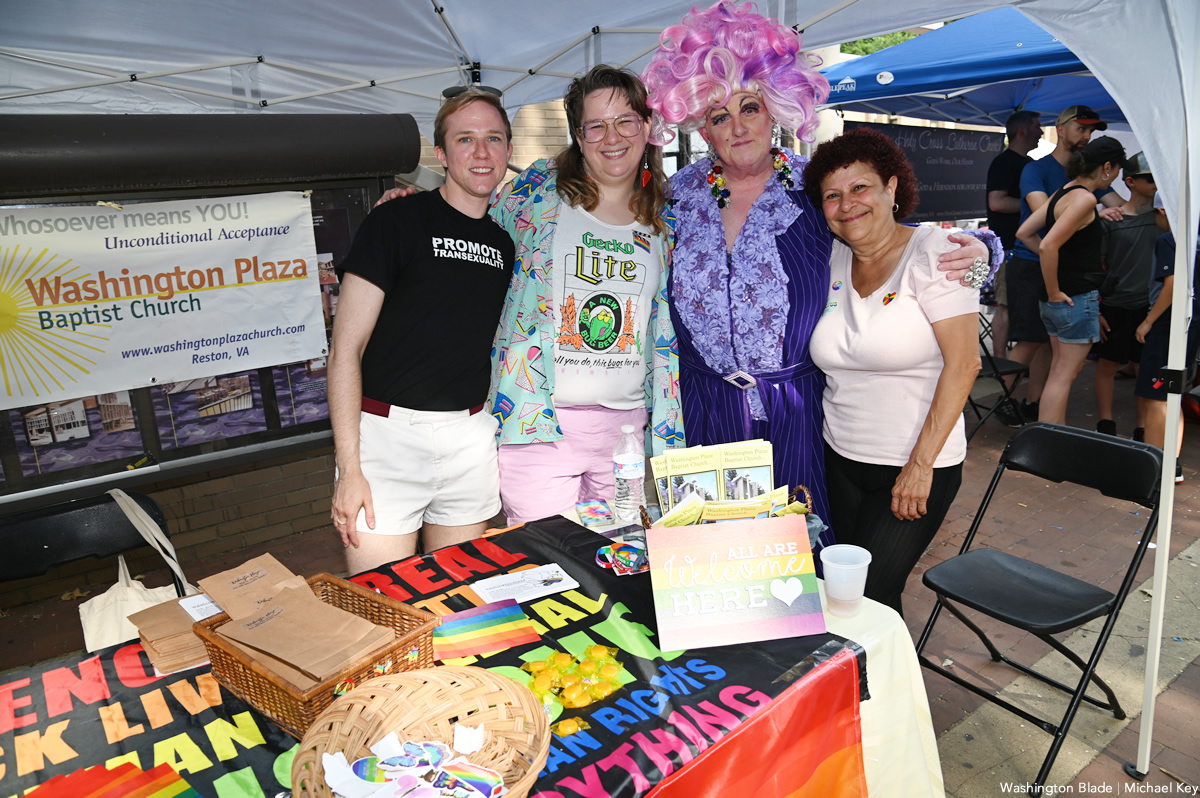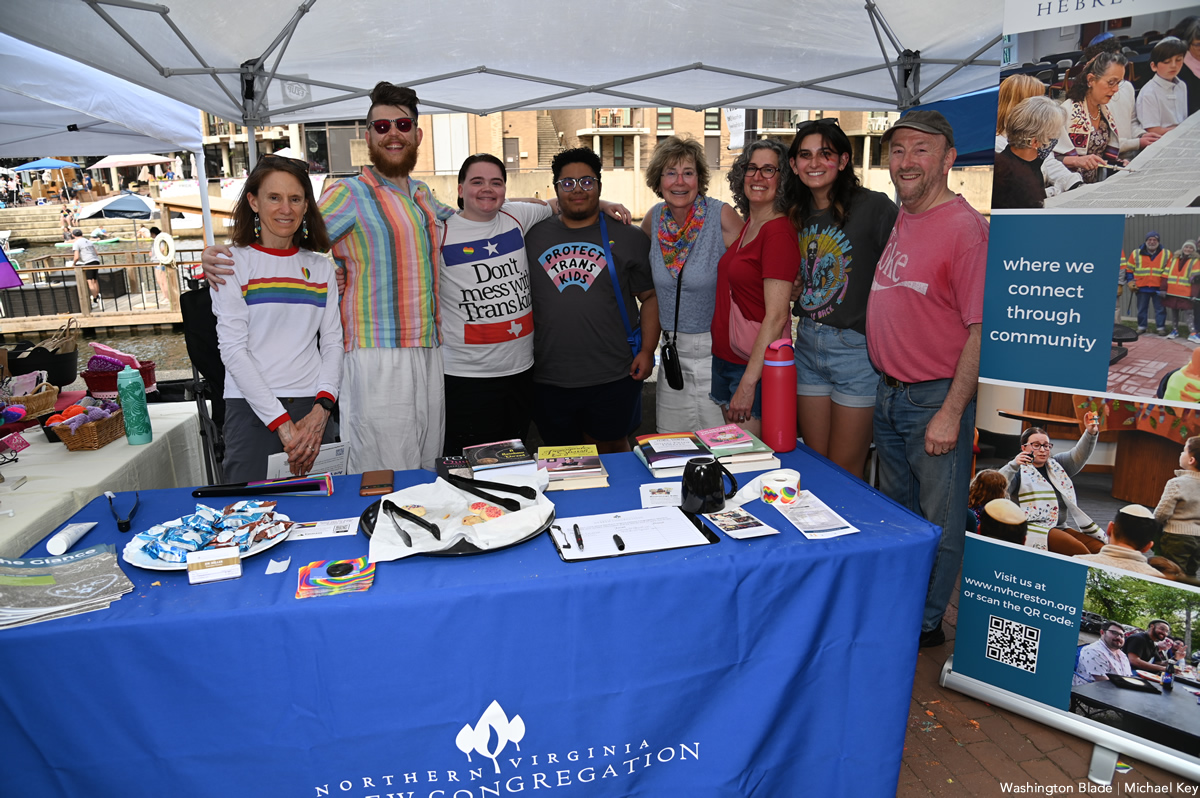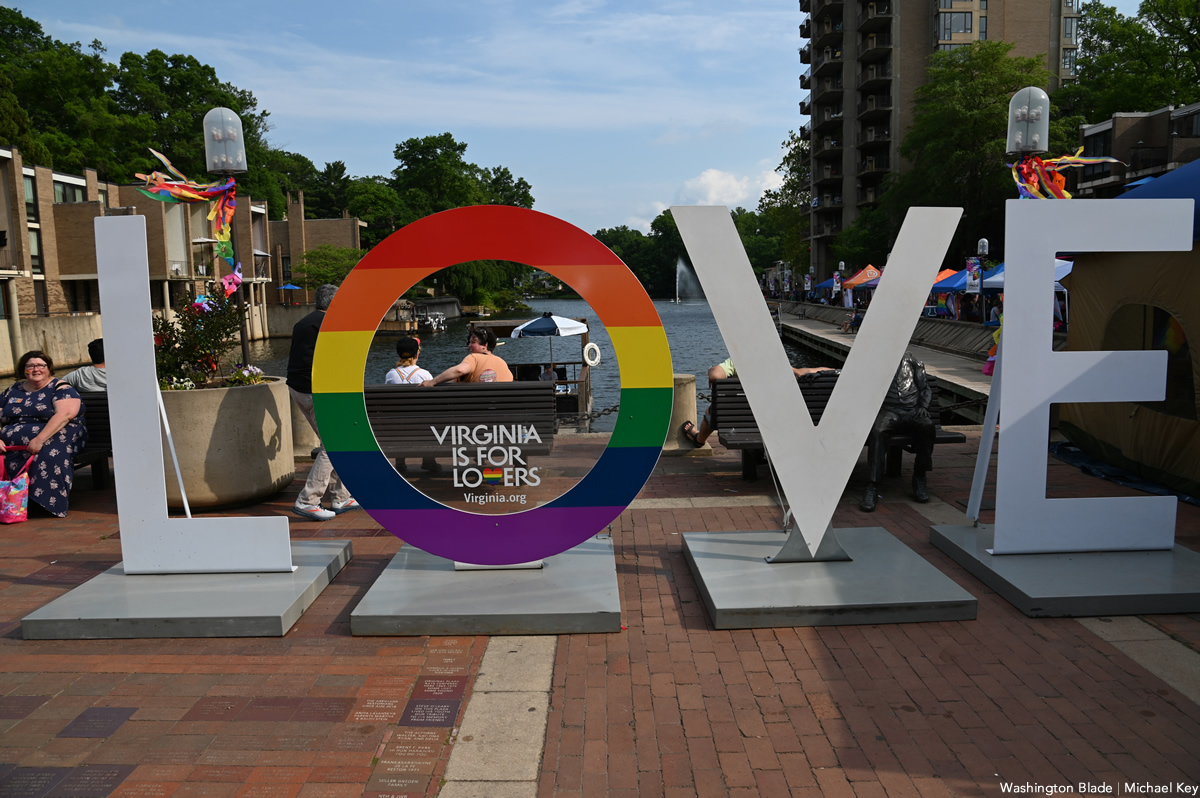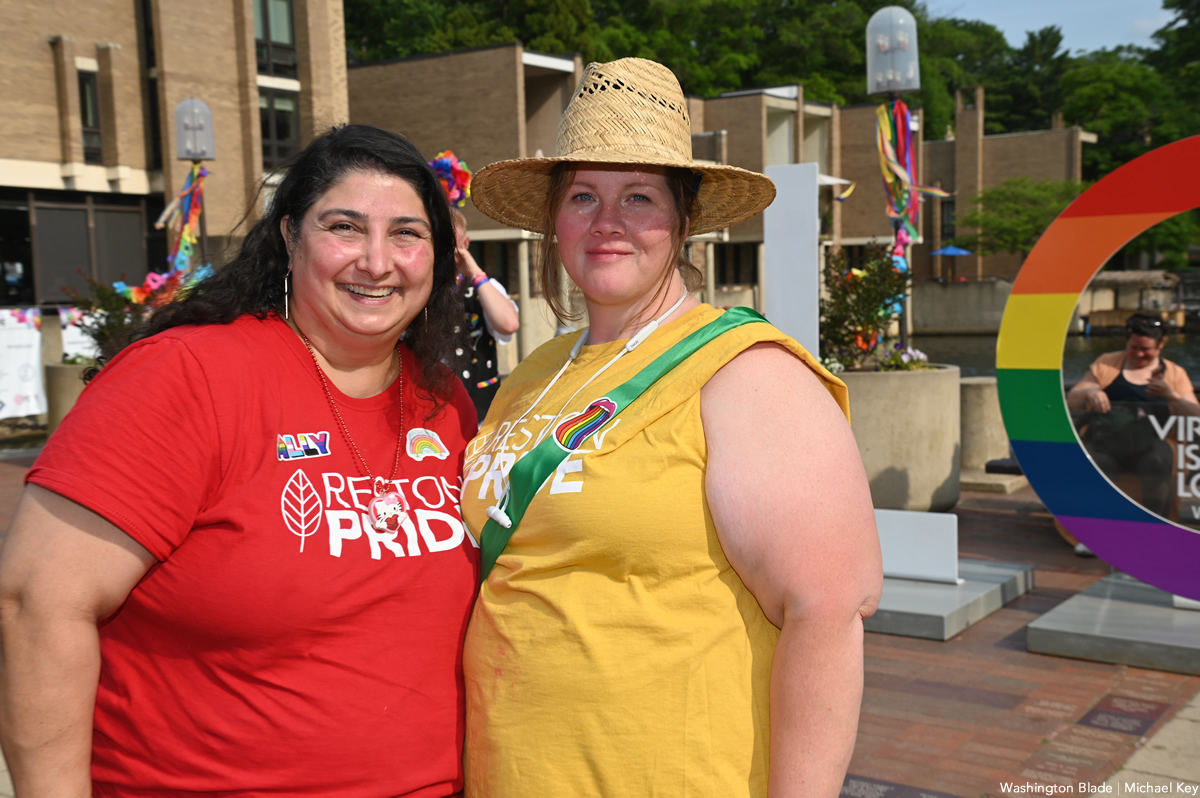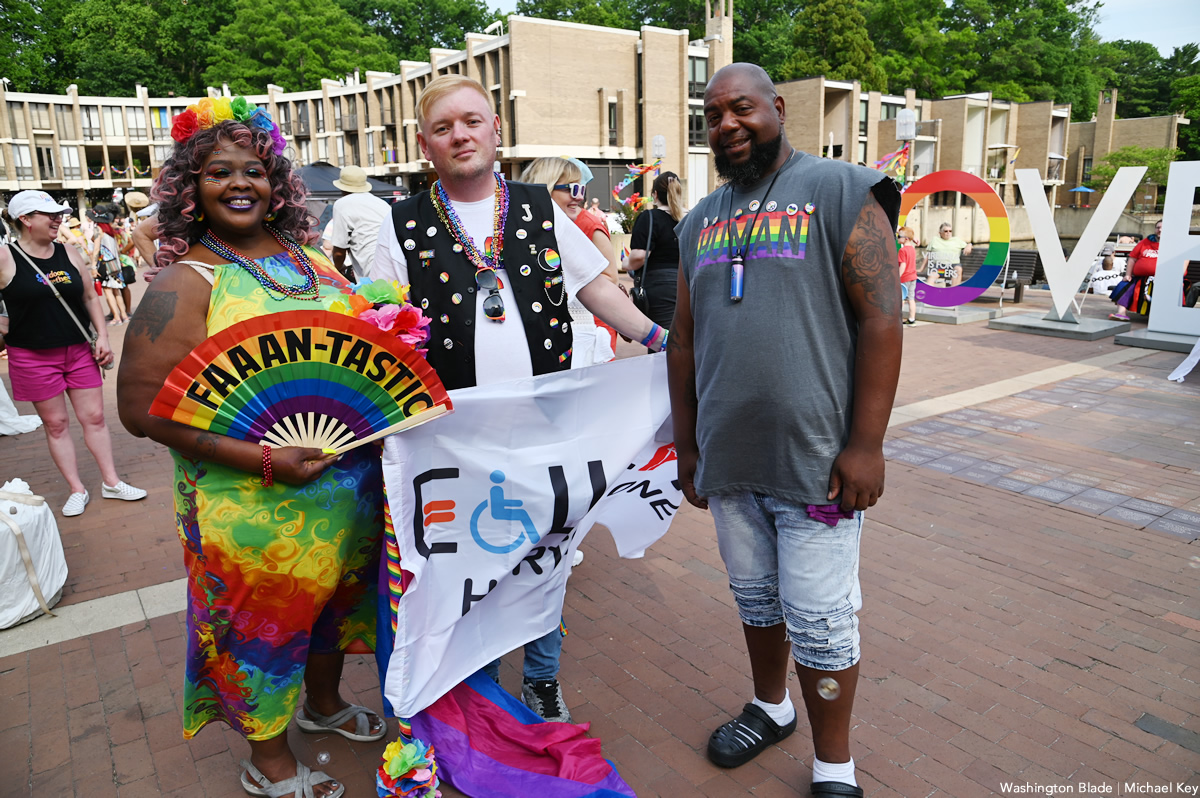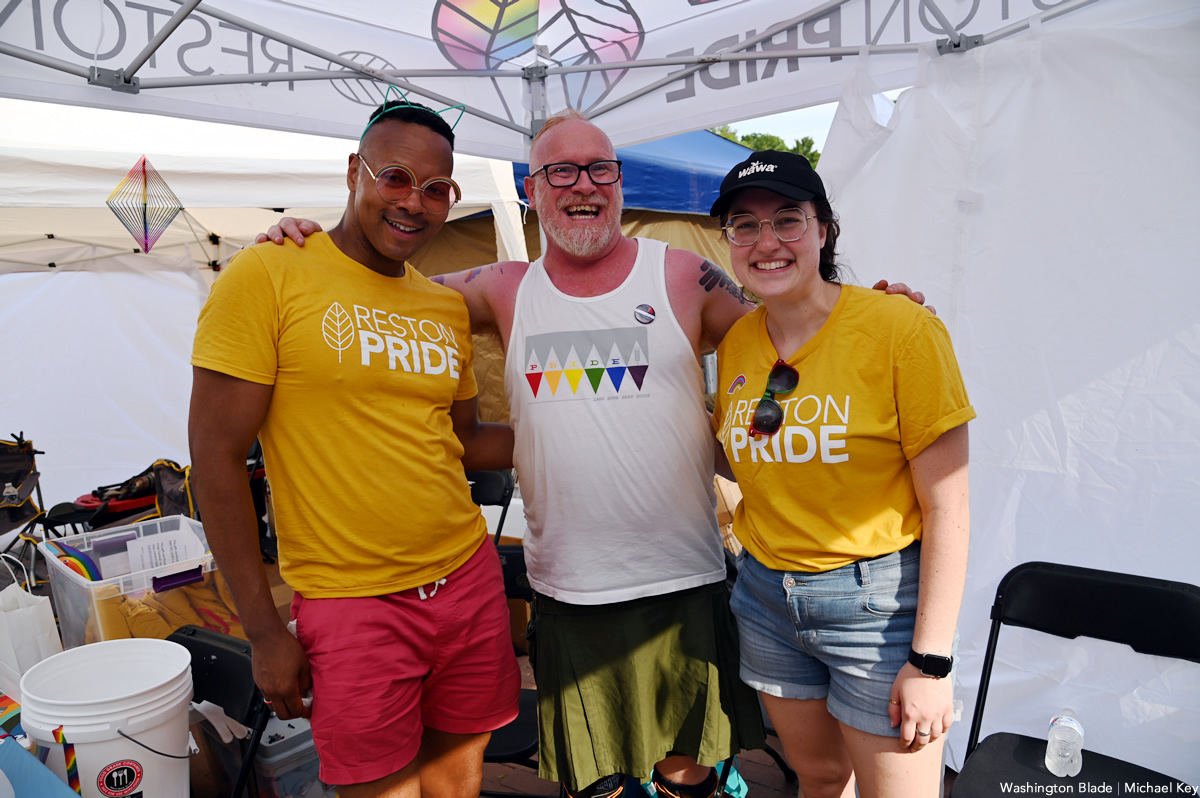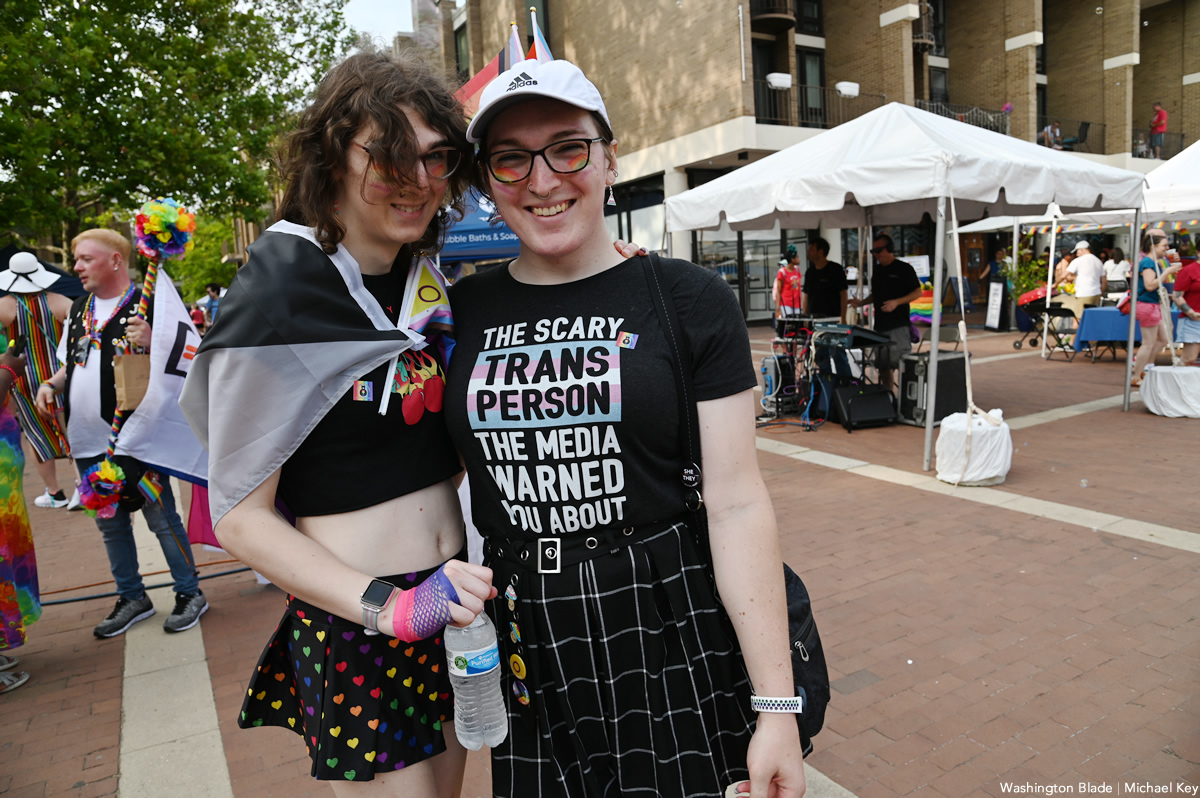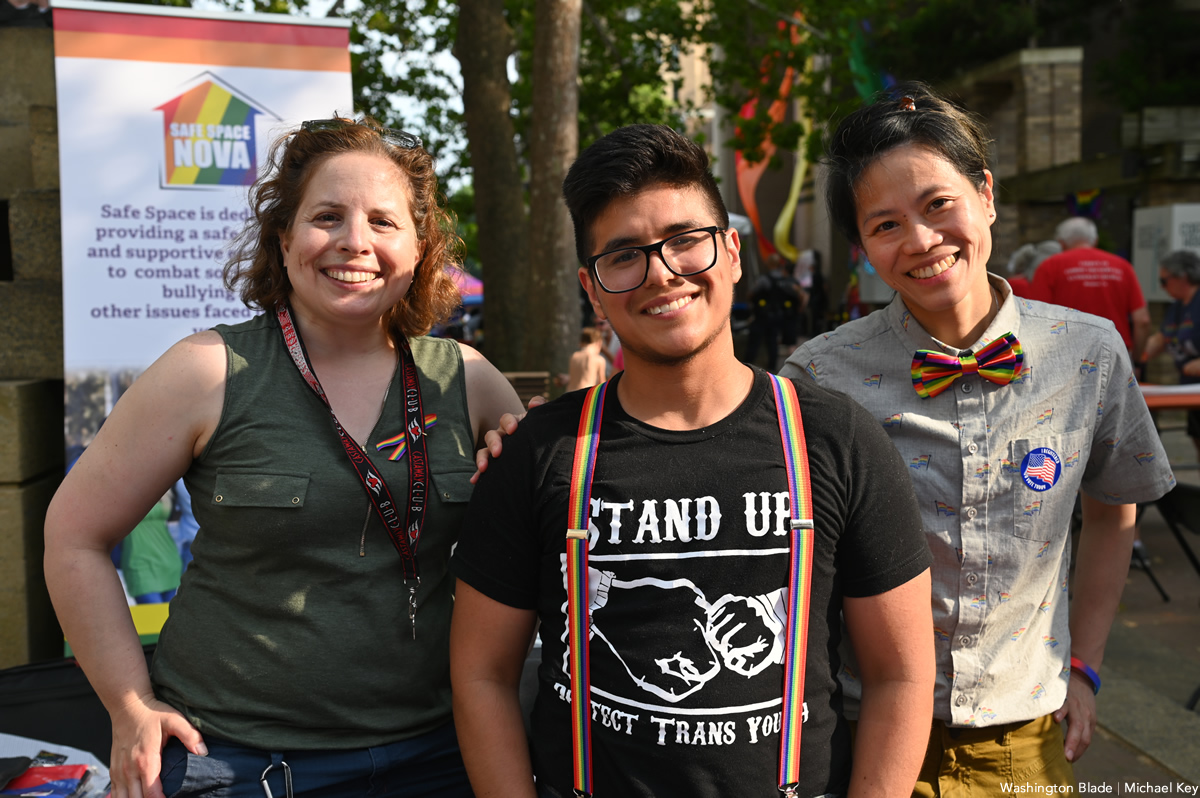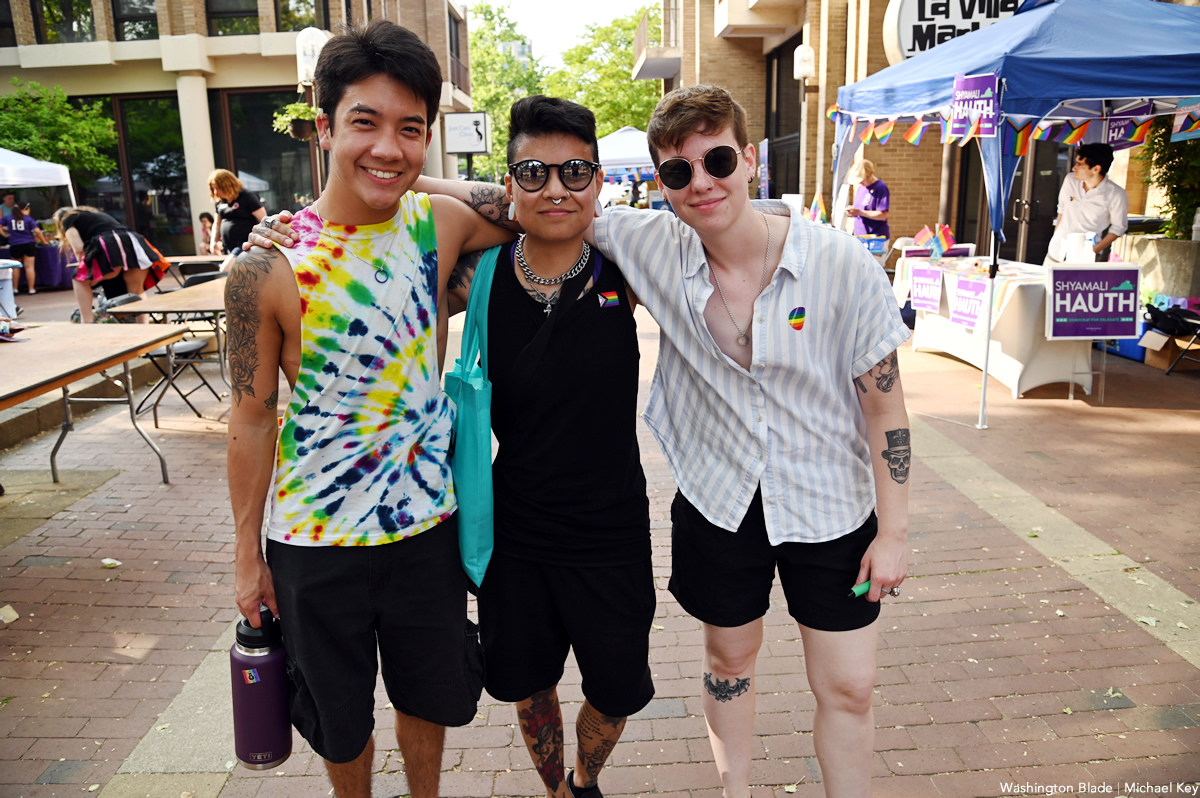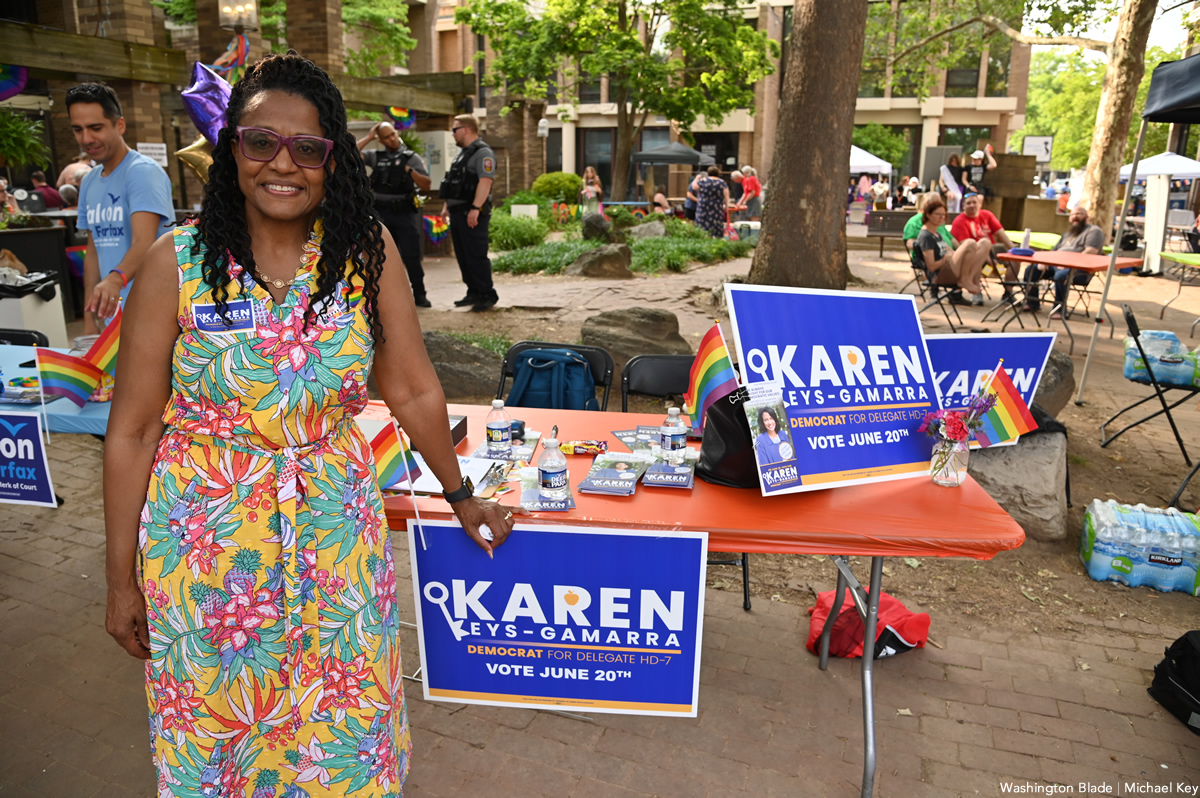 Covering @RestonPride for @WashBlade . @bettymusic performing: pic.twitter.com/sZaIlVANi8

— Michael Patrick Key (@MichaelKeyWB) June 3, 2023
PHOTOS: Alexandria Pride
Virginia city holds LGBTQ celebration at City Hall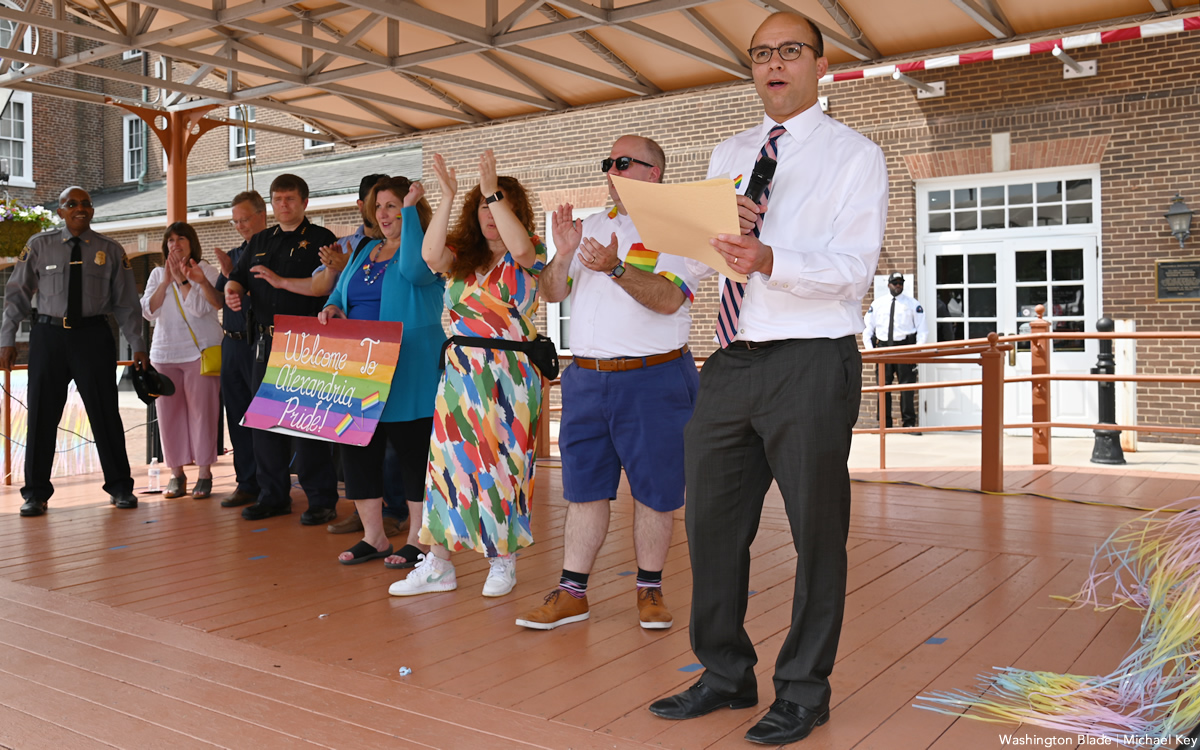 The City of Alexandria, Va. held its sixth annual LGBTQ Pride Festival at Alexandria City Hall on Saturday, June 3.
(Washington Blade photos by Michael Key)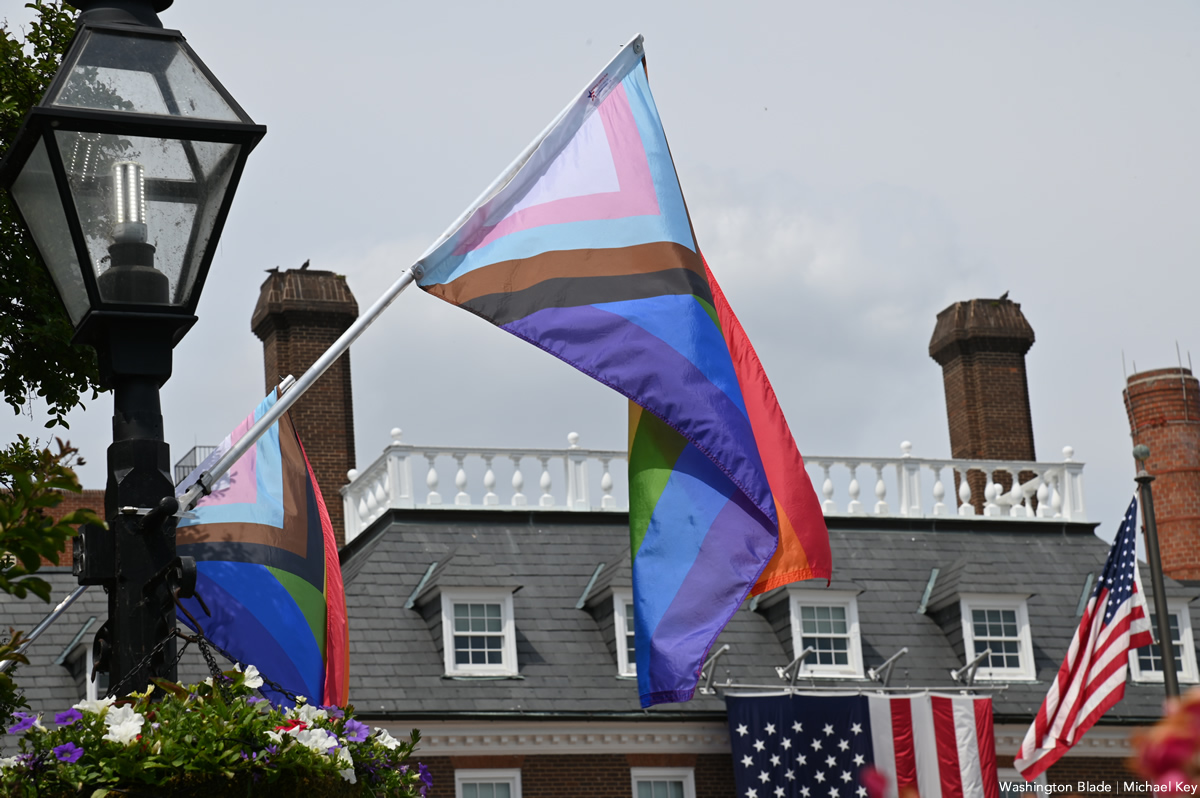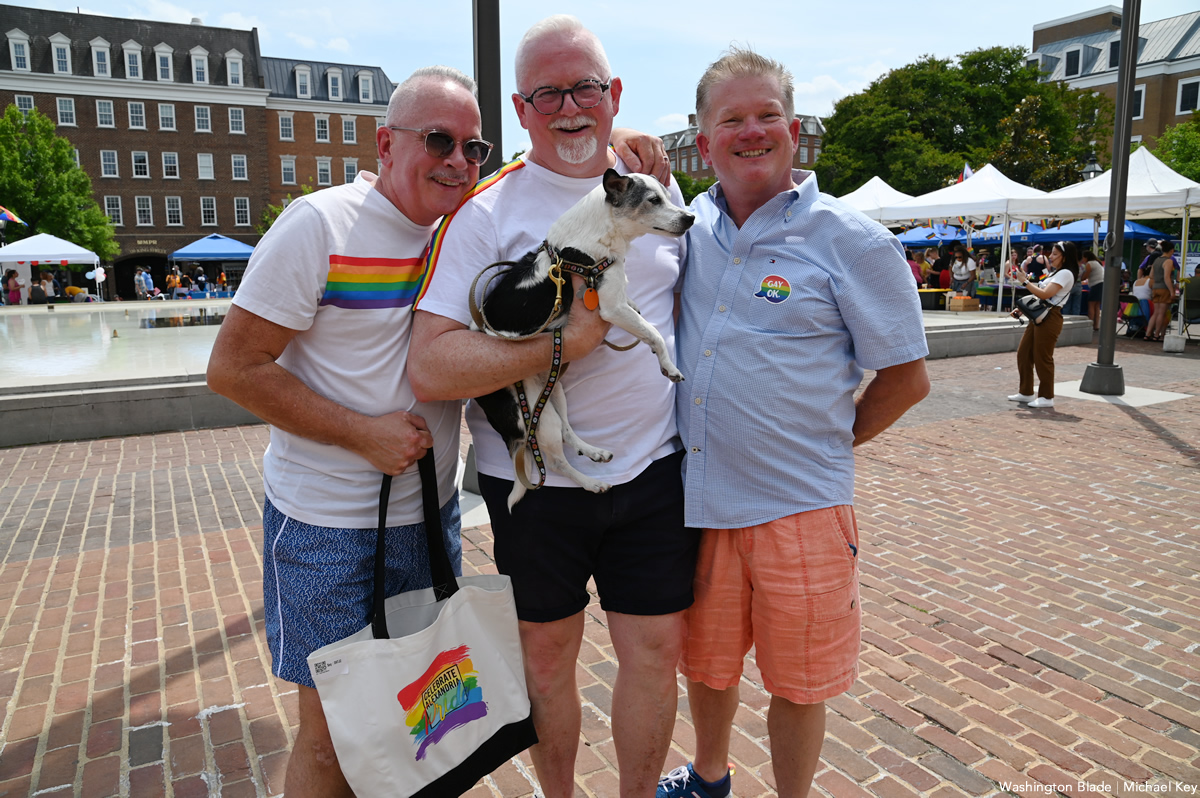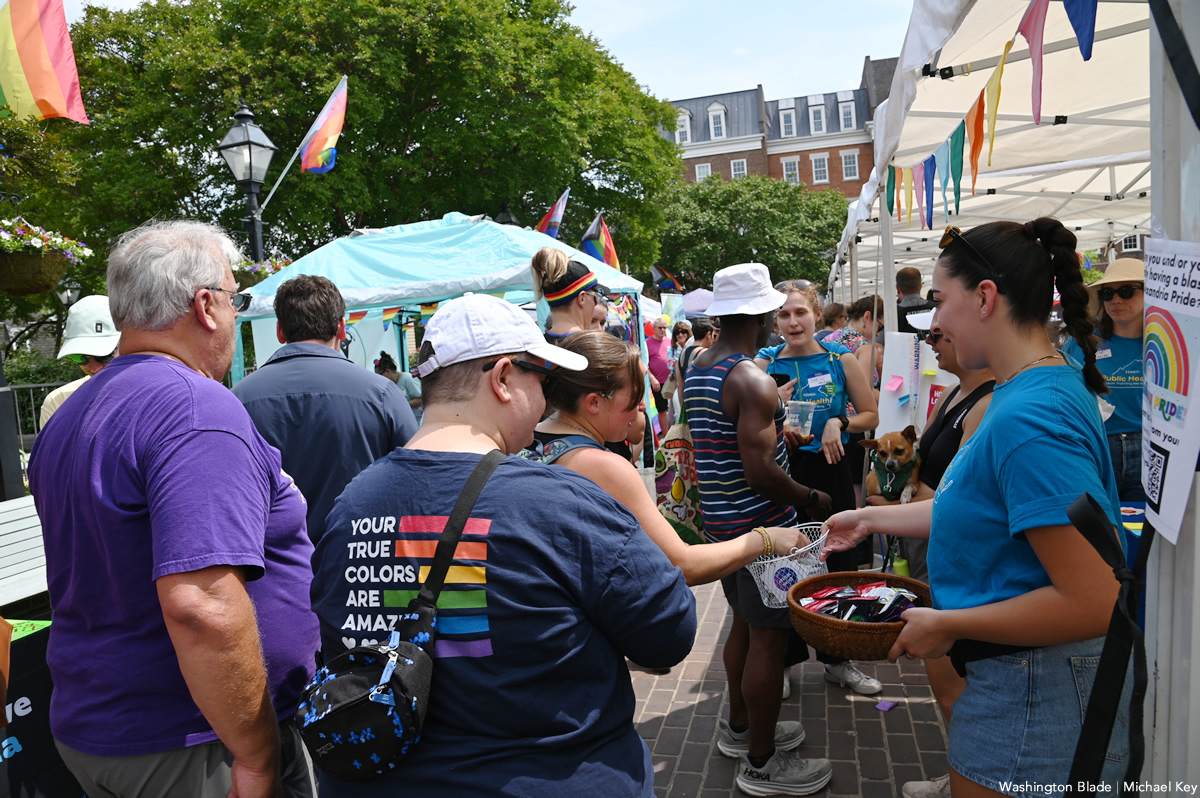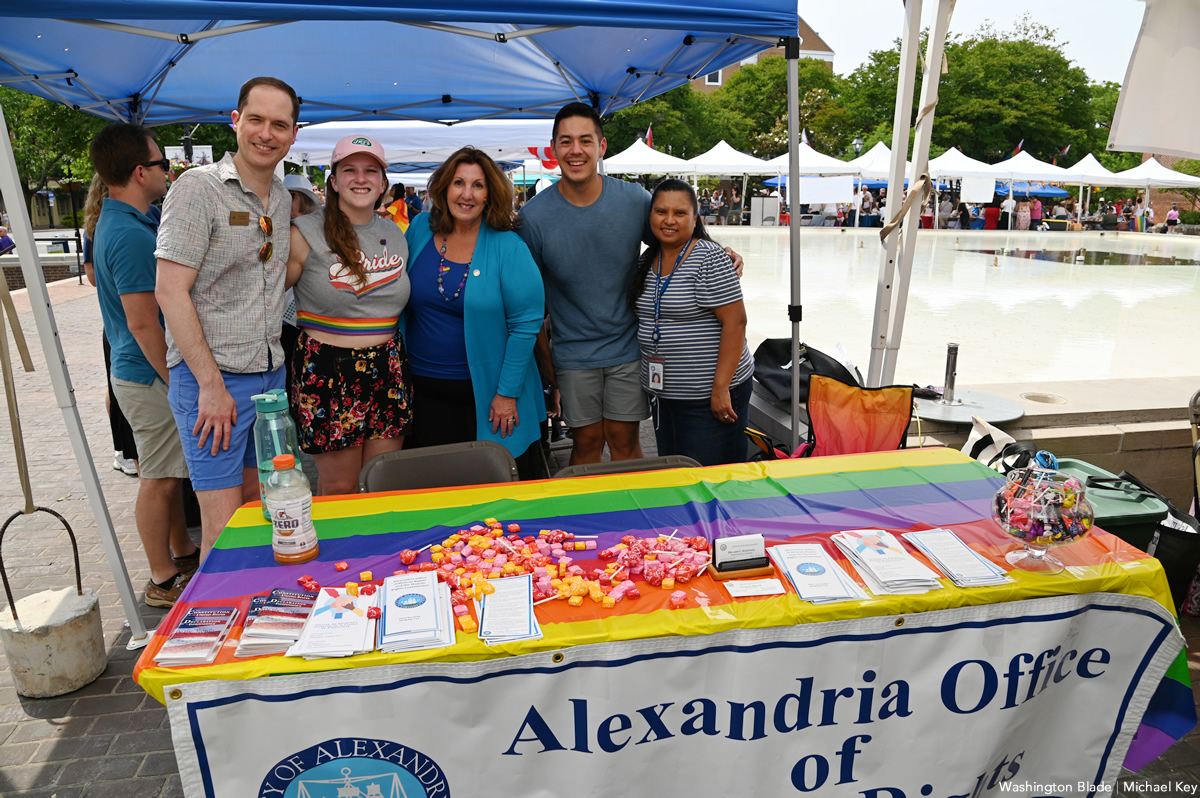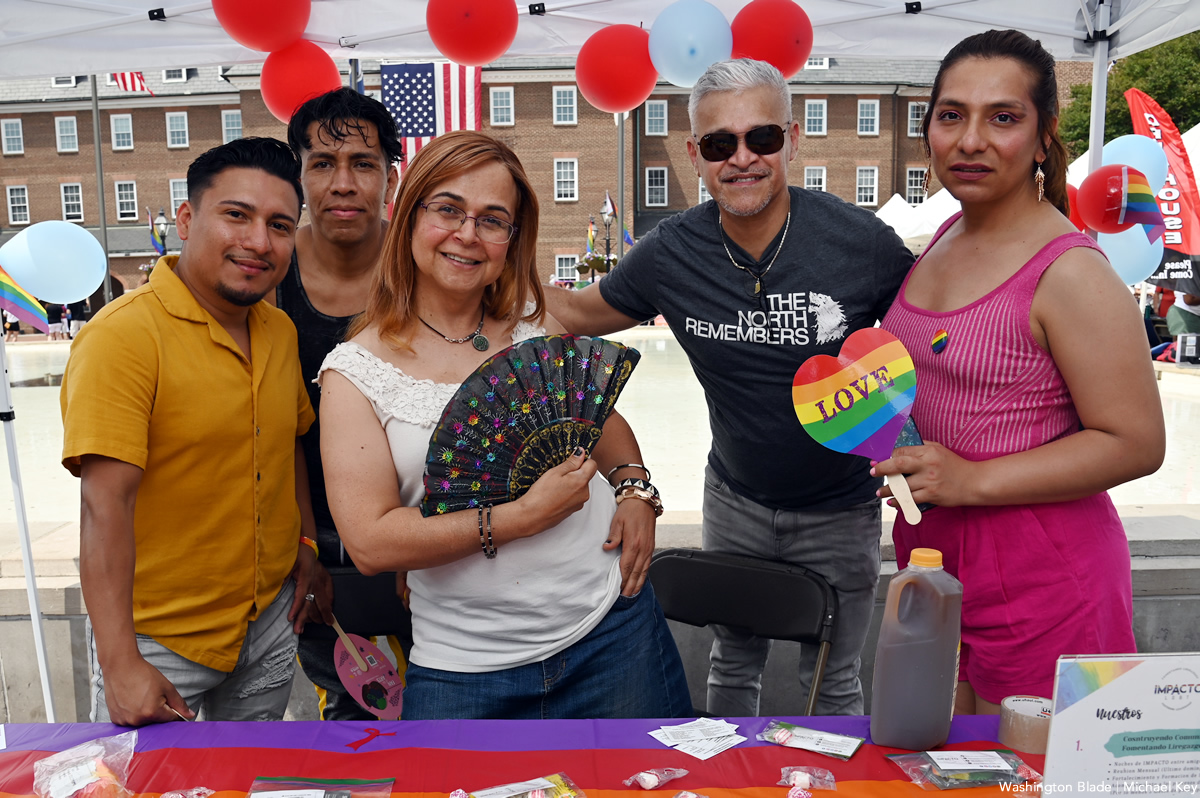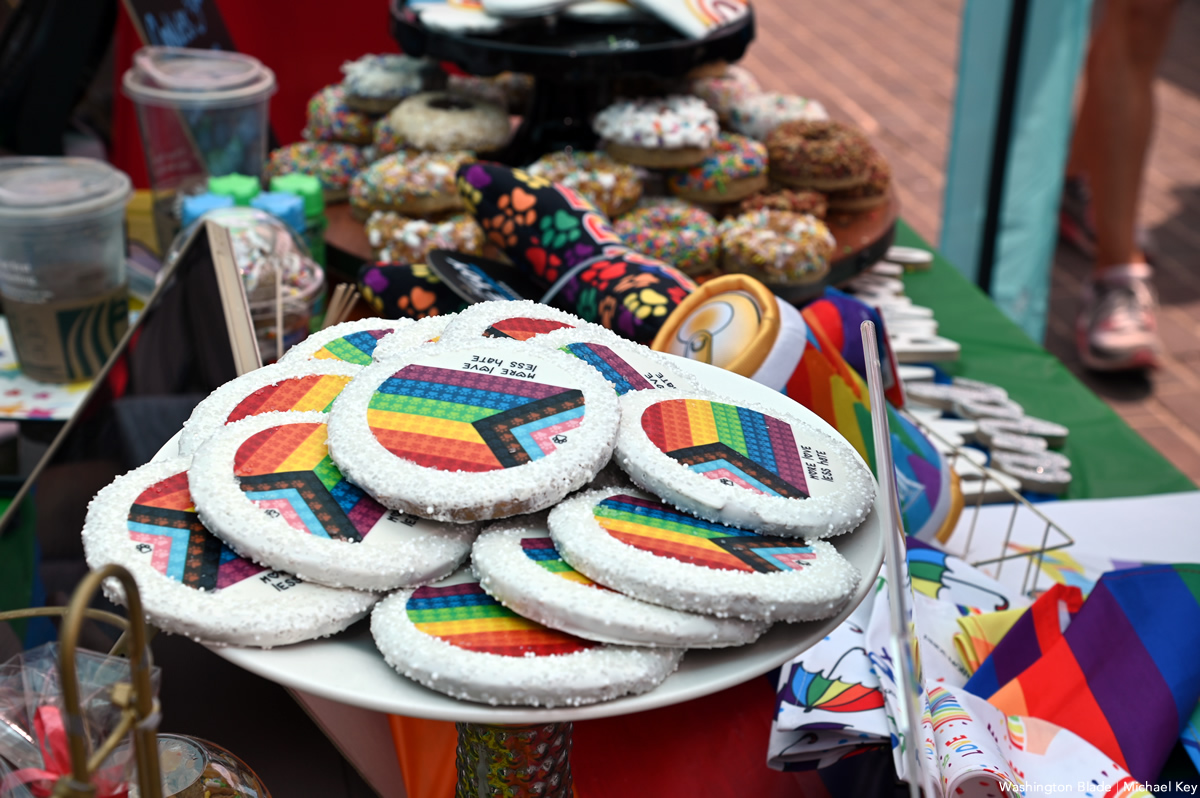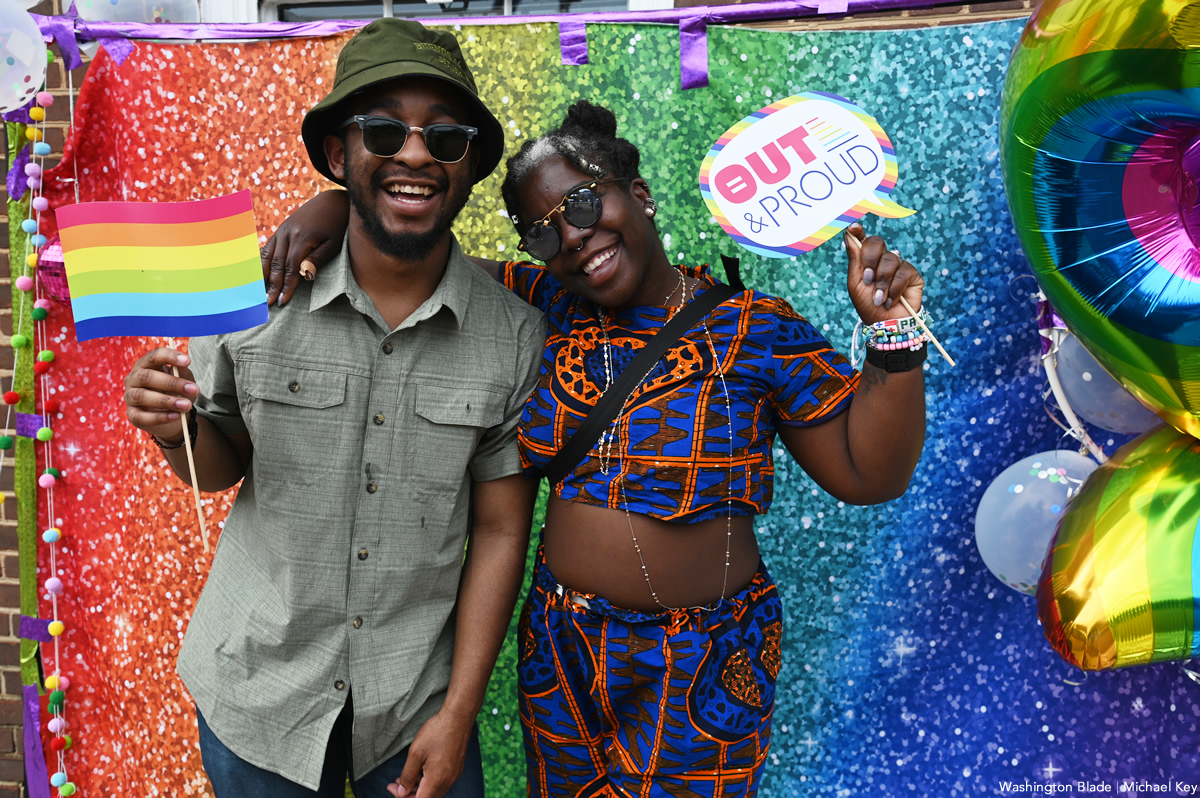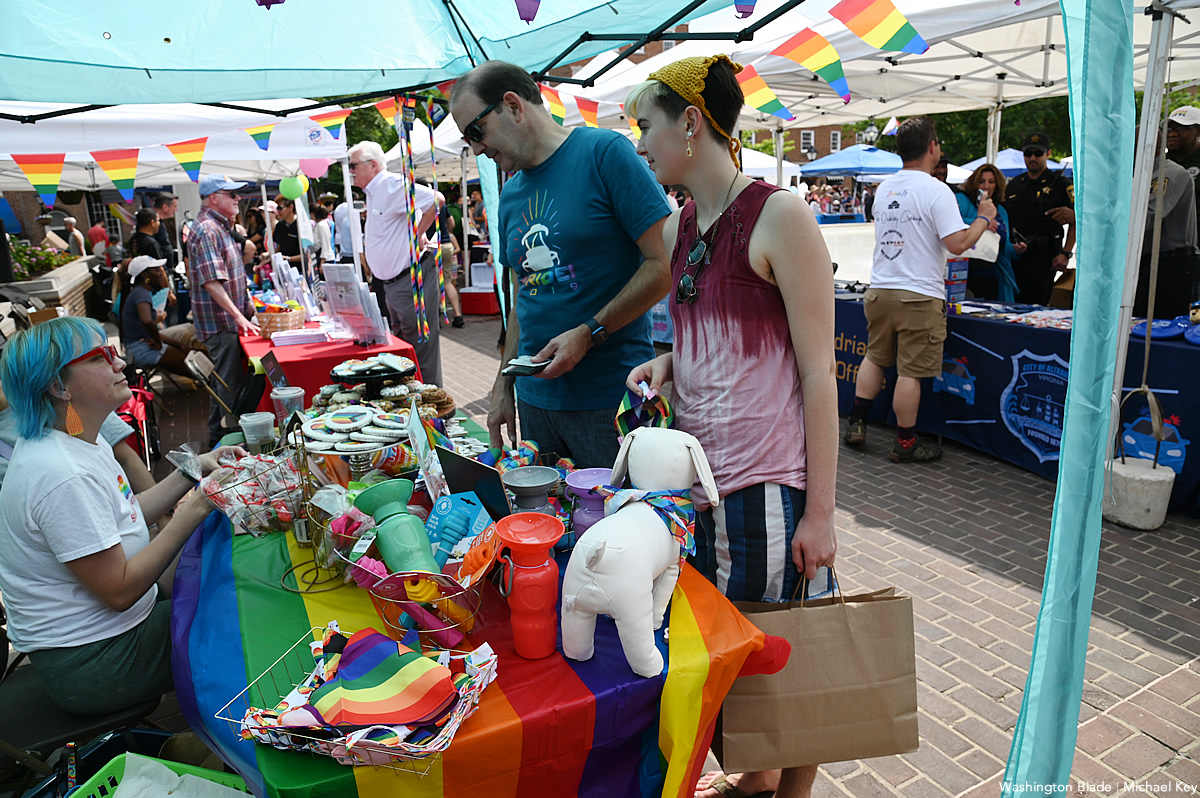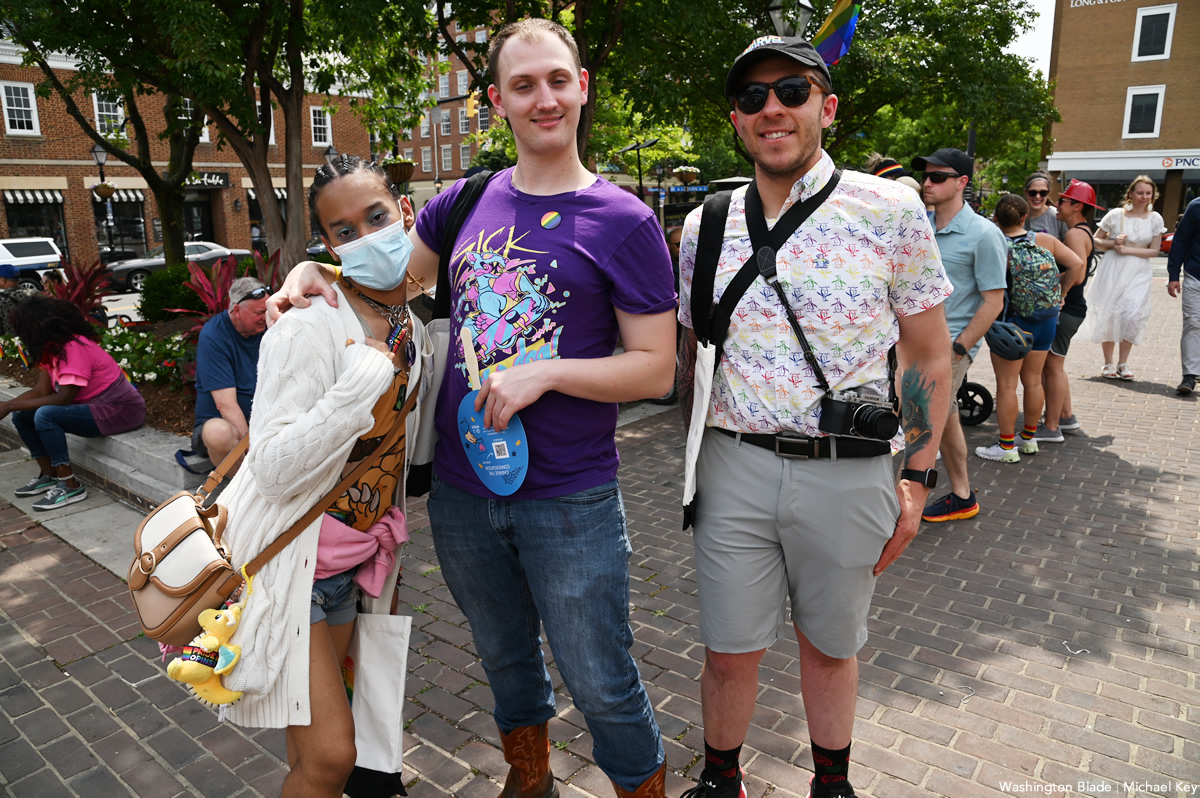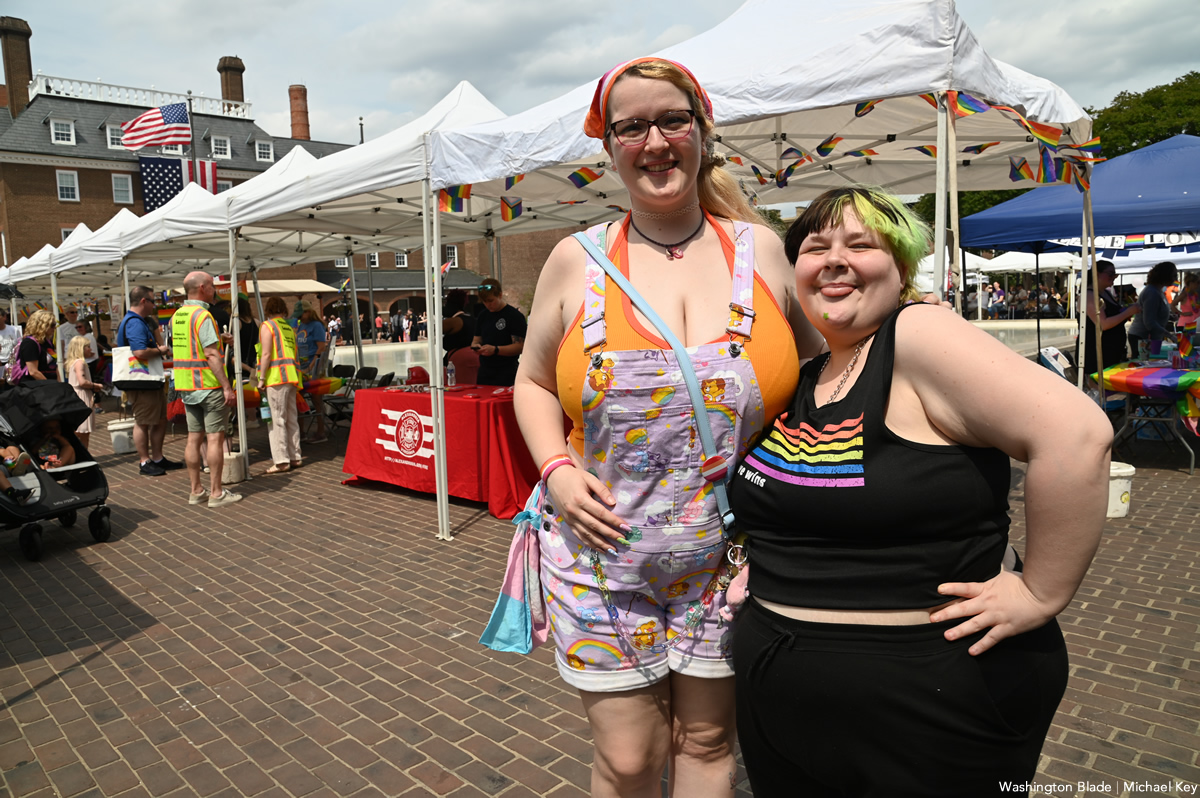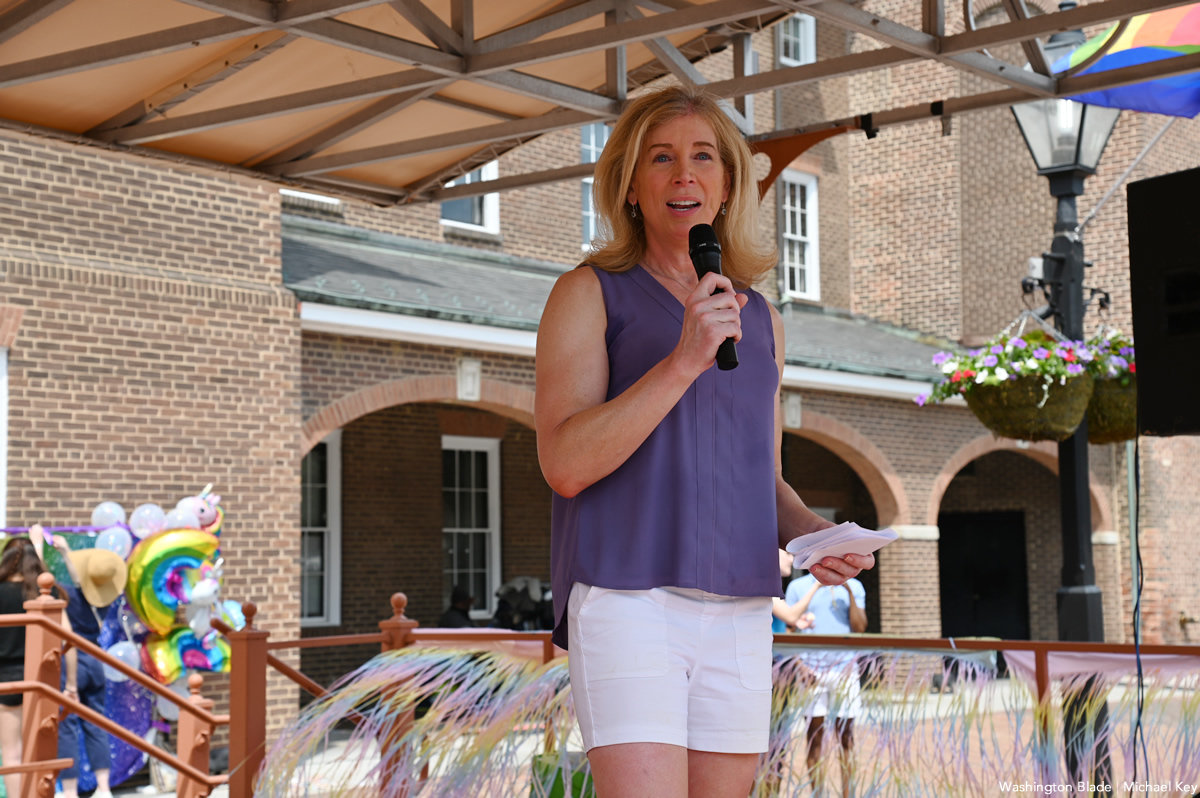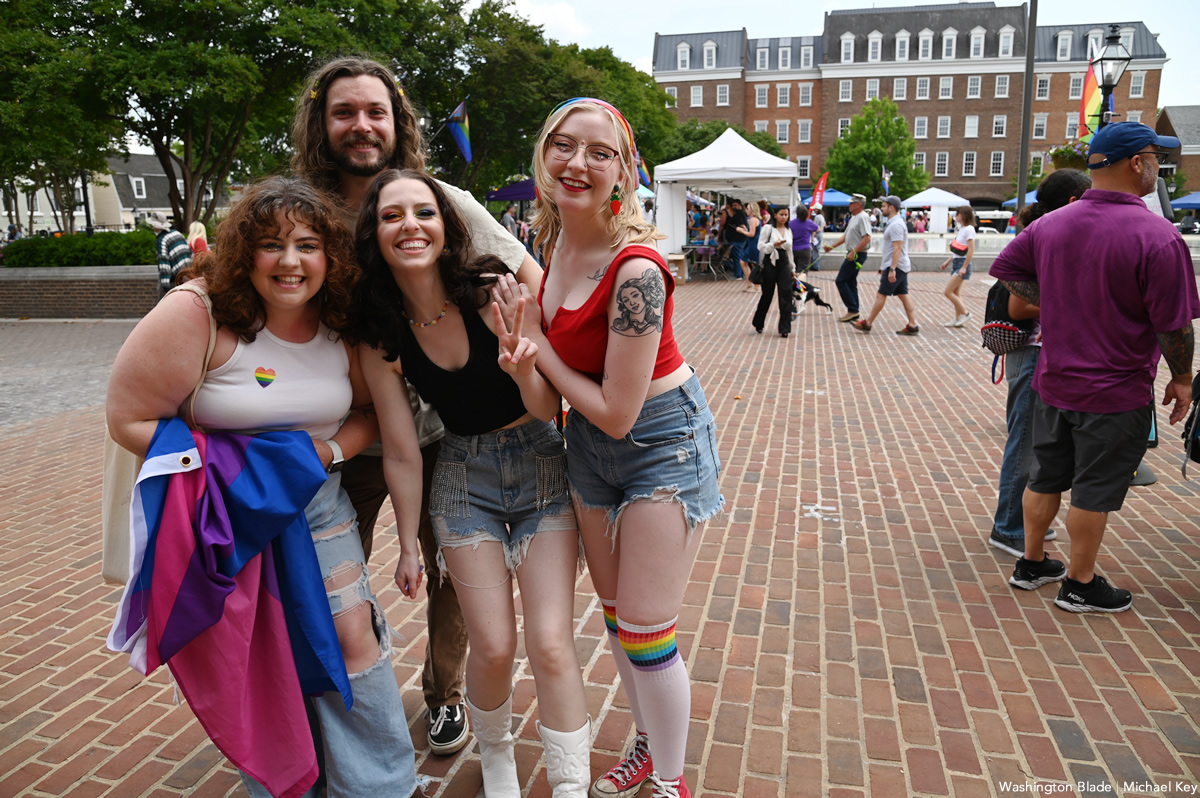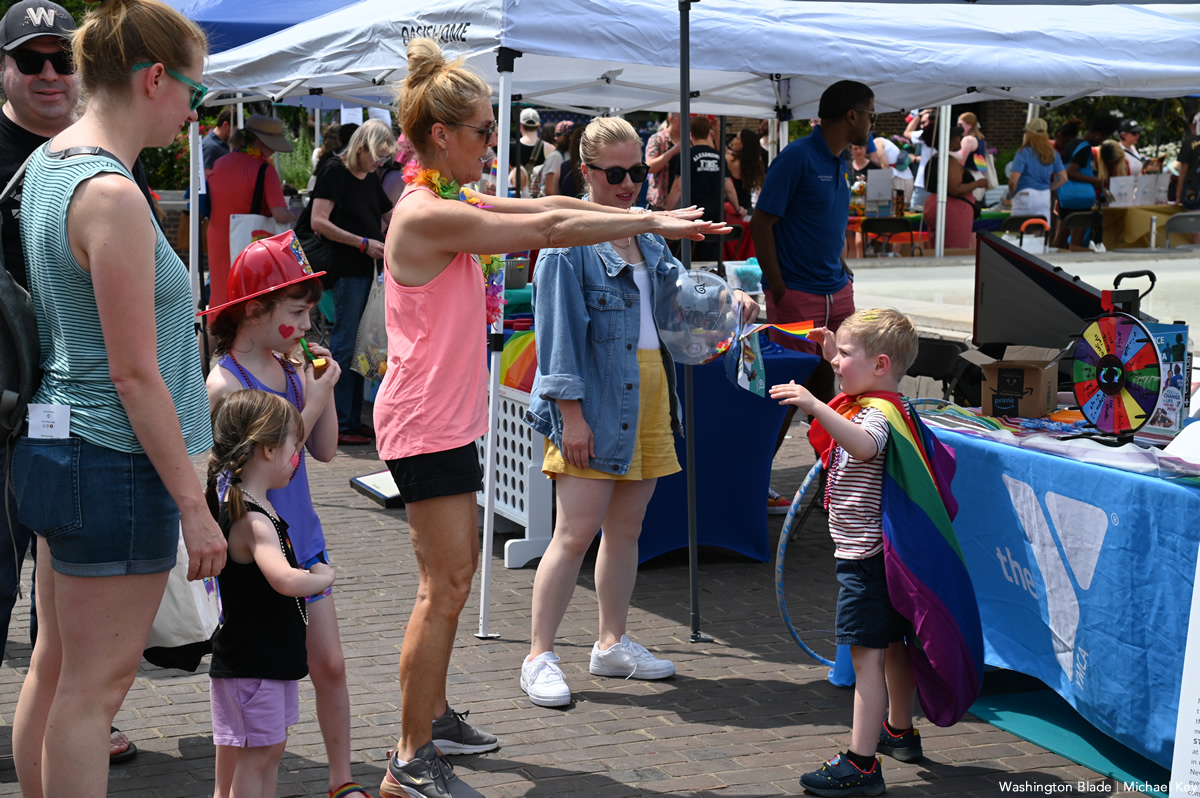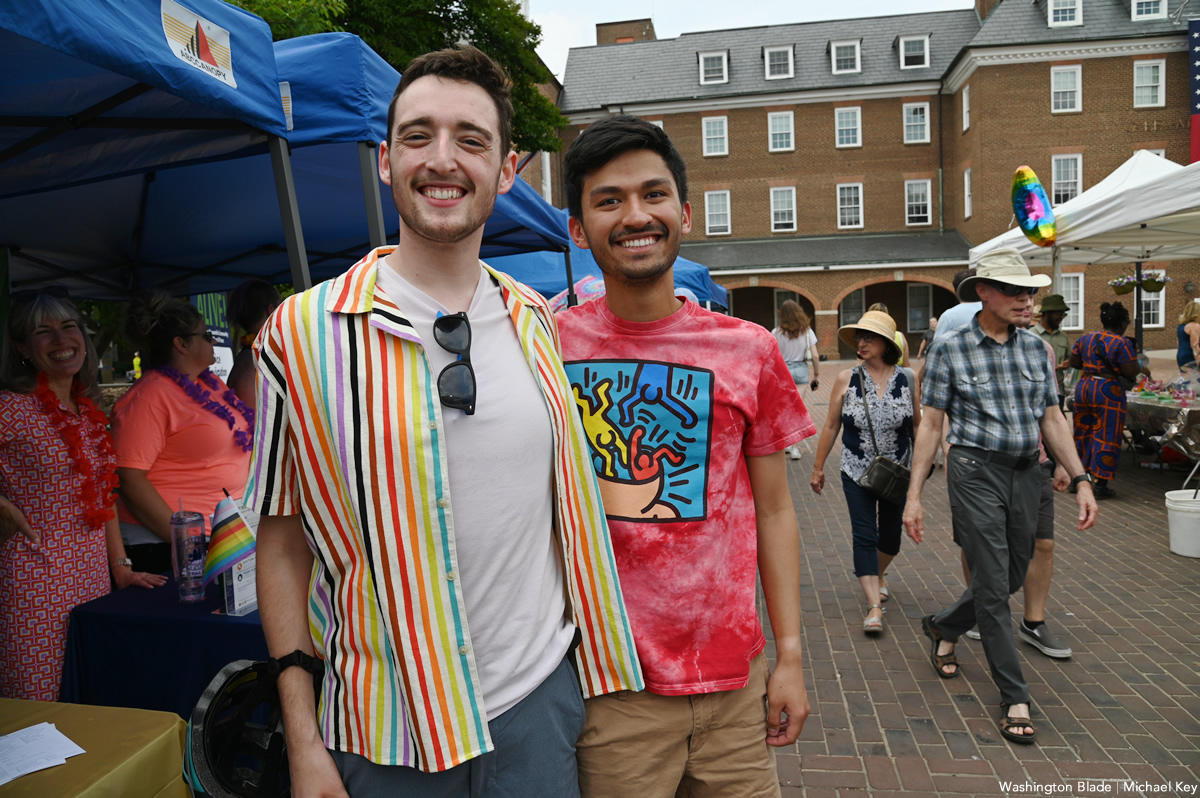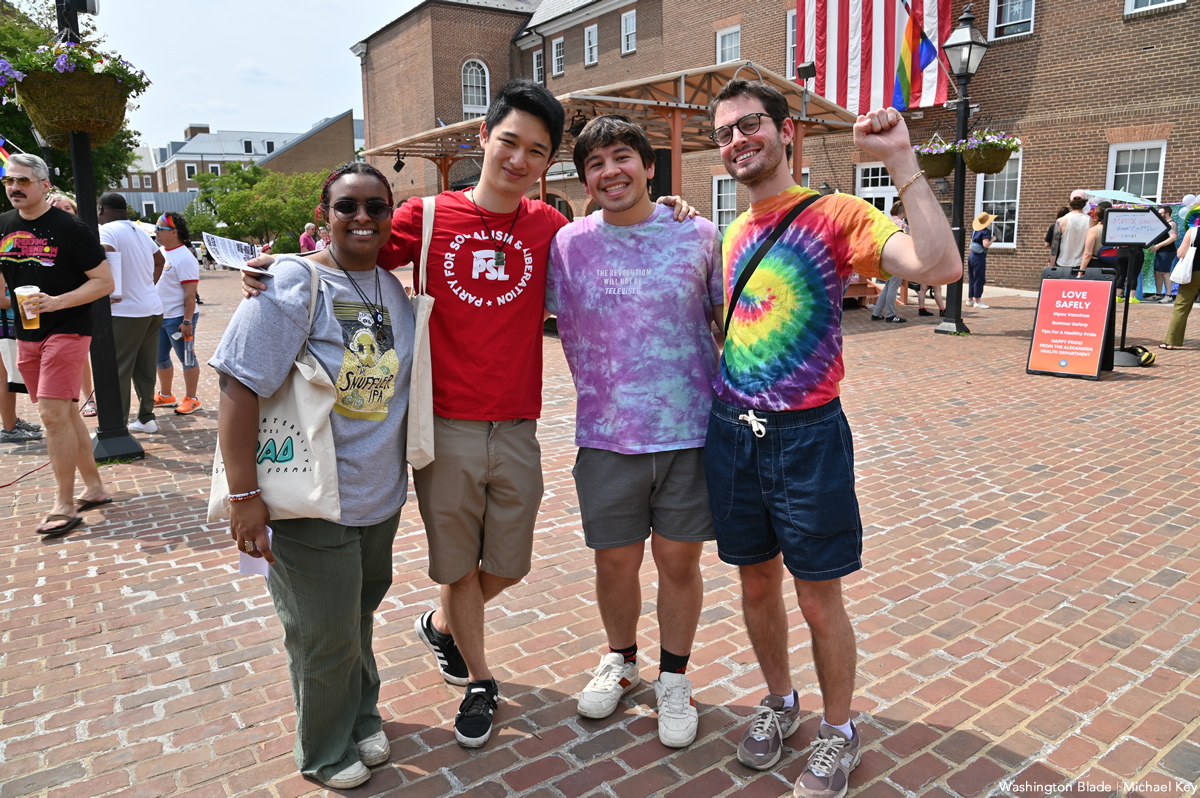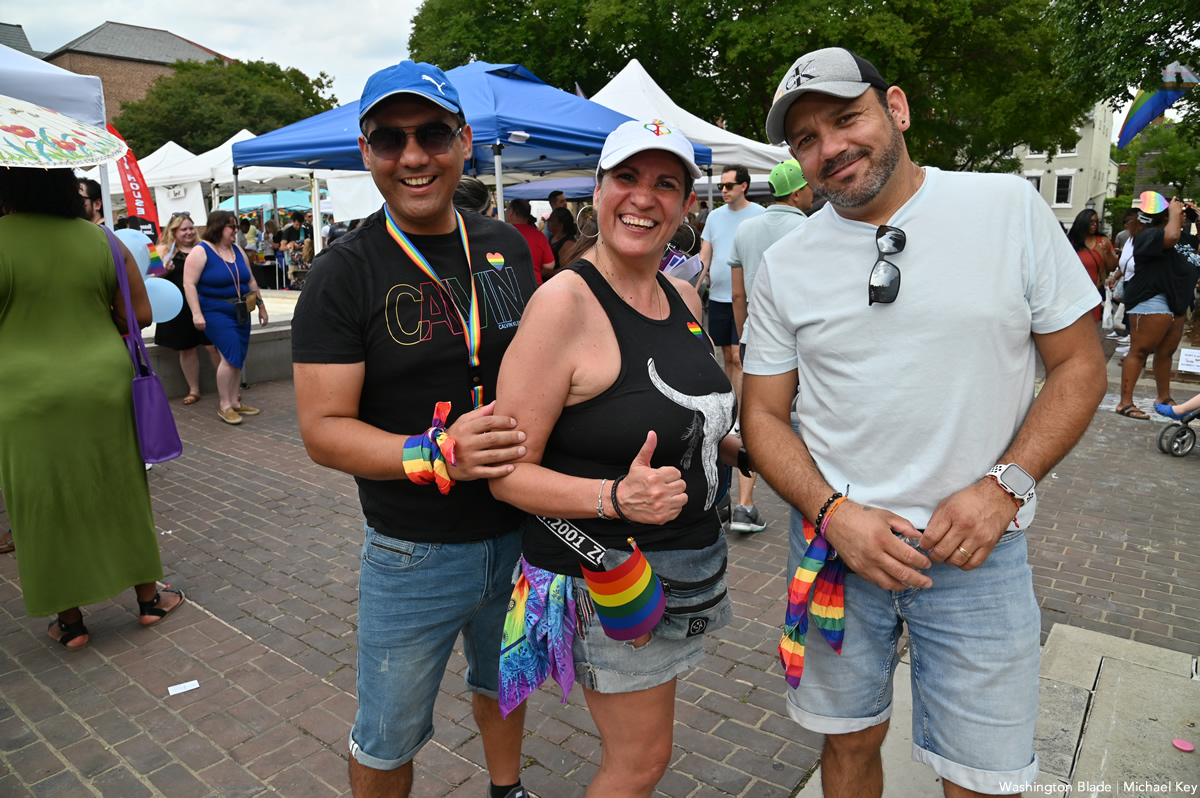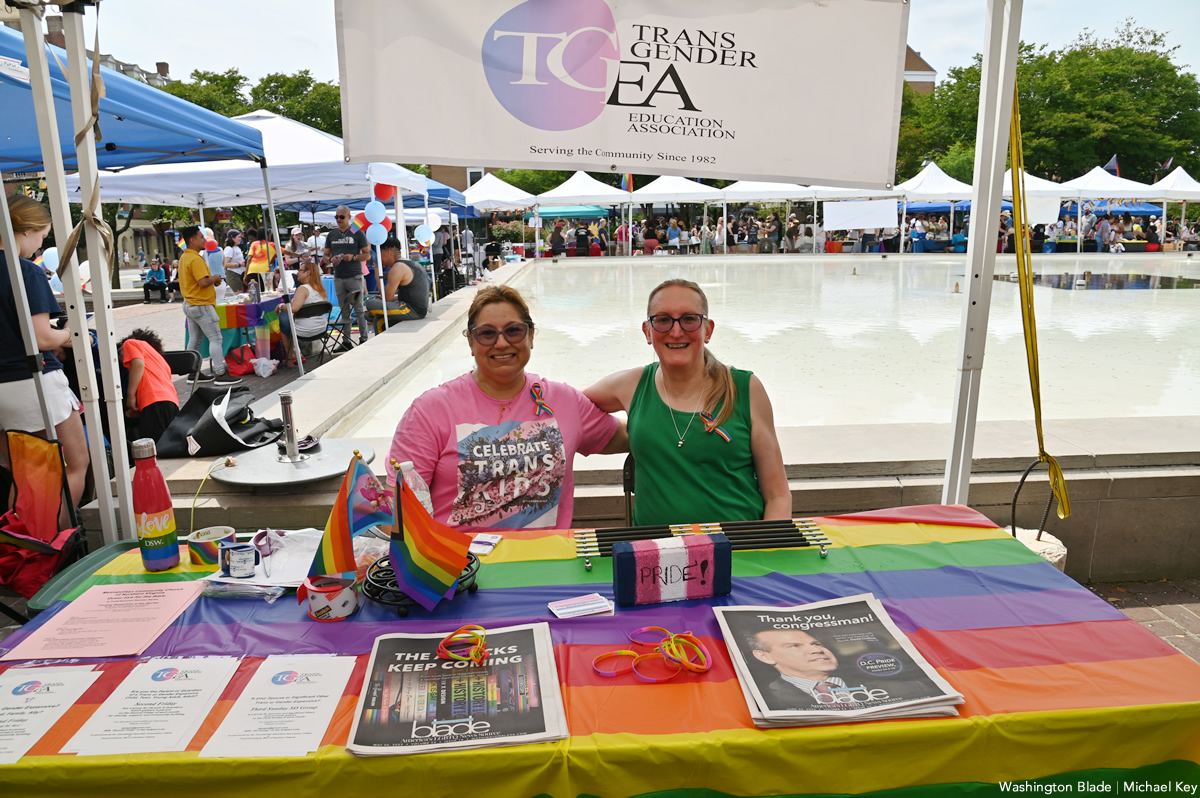 Covering Alexandria Pride for @WashBlade . #Pride #Pride2023 pic.twitter.com/bG0fJk24Lv

— Michael Patrick Key (@MichaelKeyWB) June 3, 2023