Obama criticized for lack of LGBT Cabinet appointments
HRC says president 'has fallen far short'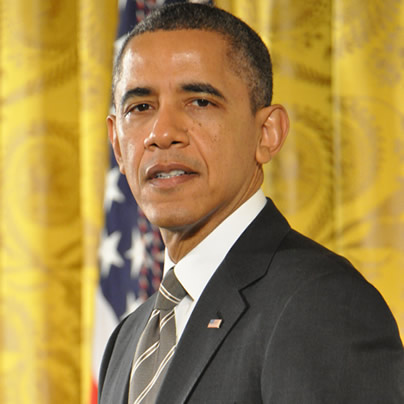 The Human Rights Campaign, the nation's largest LGBT rights group, criticized President Obama Friday for failing to nominate an openly LGBT person as part of his Cabinet.
Michael Cole-Schwartz, a spokesperson for HRC, said, "it is quite disappointing" that no openly LGBT Americans are among Obama's nominees in the wake of him finalizing his Cabinet.
"While the Cabinet is full of staunch allies, there is no reason why qualified LGBT Americans willing to serve their country should be overlooked, especially in a day and age when LGBT people are an integral part of the fabric of our nation as everyone from doctors to teachers to professional basketball stars," Cole-Schwartz said. "The president has said it's our job to remind him when he's fallen short and while there's much for which to applaud him, on this issue this president has fallen far short."
President Obama rounded out his selections for the 15 posts in his second-term Cabinet without naming an openly LGBT person. Before leaving for Mexico and Costa Rica for discussions with leaders in those countries, Obama on Thursday nominated Chicago businessperson Penny Pritzker as commerce secretary as well as White House economic adviser Michael Froman as U.S. trade representative.
Earlier in the week, Obama named Charlotte Mayor Anthony Foxx as his pick for transportation secretary. The president nominated Foxx, who's black, for the position in the wake of criticism that his Cabinet lacked diversity and a stern letter from Congressional Black Caucus Chair Marsha Fudge (D-Ohio) who criticized Obama for not having more black people in his Cabinet.
Meanwhile, LGBT groups have been calling for the nomination of an LGBT person as part of Obama's Cabinet and for an openly LGBT nominee as a G-20 ambassador.
Such a nomination would be historic because no openly LGBT person has ever before been named or served as a Cabinet member.
Shin Inouye, a White House spokesperson, responded to the criticism about the lack of LGBT nominees in the Cabinet by pointing to Obama's record on LGBT issues.
"The president is deeply committed to diversity in his administration, and he's proud of the of LGBT appointments he's made throughout all levels of his administration," Inouye said. "Moreover, he has a strong record of accomplishment on issues of concern to the LGBT community and will continue to make progress in that area."
Another group that has called for the appointment of an openly LGBT Cabinet member is the Gay & Lesbian Victory Fund. Chuck Wolfe, the Victory Fund's CEO, told an audience at the Equality Forum in Philadelphia on Friday that Obama's failure to make such a pick was "disappointing." But Wolfe noted that there remains time for an openly LGBT Cabinet pick before the end of Obama's second term.
Obama has had opportunities to name an openly gay person as part of his Cabinet since the start of his second term, but none were taken. For example, many hoped that John Berry, the former head of the U.S. Office of Personnel Management, would be named as interior secretary because of his background heading the National Zoo and a junior position he held within the department during the Clinton administration.
But that Cabinet role ultimately went to Seattle-based businessperson Sally Jewell, who helped with the effort to legalize marriage equality in Washington State. Still, the Washington Post has reported that Berry is on Obama's short list for a nomination as U.S. ambassador to Australia.
Another name drawing speculation was Fred Hochberg — who's gay and headed the U.S. Export-Import Bank during Obama's first term — for a nomination as commerce secretary. An administration official told the Blade in December that Obama was closely looking at Hochberg for the role, but the president made another choice for that Cabinet post this week.
Yet another opportunity for an openly gay Cabinet nominee was California Assembly Speaker John Perez, who reportedly was on Obama's short list for the role of labor secretary. That position instead went to Assistant Attorney General for Civil Rights Thomas Perez. Although he's straight, he has one of the strongest records on LGBT rights in the Obama administration because he testified before the Senate in 2009 in favor of the Employment Non-Discrimination Act and helped implement the hate crimes protection law.
Despite the lack of an openly LGBT Cabinet member, Obama is known for making more openly LGBT appointees than any president before and named more than 260 openly LGBT appointees within his administration. Just last month, the Senate confirmed Eric Fanning for the role of Air Force under secretary — the second-highest civilian position for that service. And Obama has nominated 10 openly gay people to serve as federal judges — including Pamela Ki Mai Chen, the first confirmed openly gay Asian-American nominee — when only one openly gay person had previously served on the bench.
Anticipation builds amid delay: Will Biden name LGBTQ ambassadors?
United States has never had lesbian woman, trans person as envoy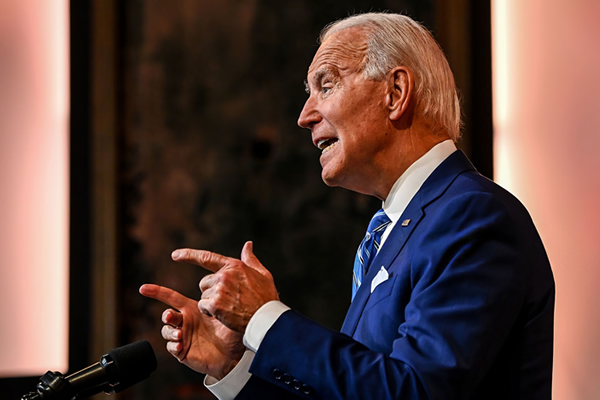 More than 100 days into his presidency, President Biden has yet to name picks for a multitude of ambassadorial positions in a delay unusual for a presidency at this stage, raising questions about whether he'll miss an opportunity to exhibit America's LGBTQ community overseas through the appointment of the first-ever lesbian and transgender person as ambassadors.
Many of these ambassadorial vacancies, which complement the diplomatic corps of the U.S. government to serve as a representation of American diversity overseas, are in key positions. Nearly 90 ambassadorial positions, including sought-after posts in Israel, the United Kingdom, Mexico, Italy and China, remain vacant according to an April article in USA Today.
The delay in ambassadorial appointments appears to come from pressure on Biden to refrain from the traditional practice of naming donors who bundled for his presidential campaign to the prestigious posts as opposed to foreign policy experts. Biden declined during his campaign to commit to refusing to reward donors with ambassadorial appointments, but the issue has taken hold in progressive circles.
On the other hand, many donors and bundlers for Biden's presidential campaign were LGBTQ people, who would reasonably expect an ambassadorial appointment as a reward for helping get Biden to the White House.
White House Press Secretary Jen Psaki, under questioning from the Washington Blade on Tuesday on whether Biden is missing an opportunity to name lesbian and transgender ambassadors in historic firsts, urged patience.
"Given we haven't named many ambassadors quite yet — and we hope to soon; stay tuned — certainly the president looks to ensuring that the people representing him, not just in the United States, but around the world, represent the diversity of the country, and that certainly includes people who are LGBTQ, members of the transgender community," Psaki said.
Asked to clarify her definition of "soon" in this context — whether it means days, weeks, or months — Psaki declined to provide a more definite timeline.
"I think it depends on when the president makes some decisions," Psaki said. "And he'll continue to consider a range of options for a lot of the positions that are out there and still remain vacant."
At the same time, Psaki made a point to commend the work of Foreign Service officers at the State Department with whom Biden has sought to restore trust after years of scorn from former President Trump.
"I will say, having served at the State Department for a couple of years, there are incredible career service employees who are serving in these embassies around the world who are representing the United States and our values." Psaki said. "That continues to be the case, but, of course, we're eager to have ambassadors in place and confirmed to represent the president and the vice president and the United States."
The appointment of members of the LGBTQ community to ambassadorships has a significant place in the movement's history. In 1998, Jim Hormel became the first openly gay person to serve as U.S. ambassador after being named U.S. ambassador to Luxembourg. But the victory came after a struggle when anti-gay senators, including the late Jesse Helms, refused to confirm Hormel explicitly because he's gay. President Clint0n ended up appointing Hormel as an ambassador through a recess appointment, which averted the need for Senate confirmation.
Presidents regardless of party have achieved historic firsts with the appointment of openly gay men as ambassadors. Michael Guest in the George W. Bush administration was confirmed as U.S. ambassador to Romania, making him the first openly gay person to obtain Senate confirmation for an ambassadorship. Former President Obama over the course of two terms appointed a record seven openly gay men as ambassadors, including John Berry as U.S. ambassador to Australia and Daniel Baer as U.S. ambassador to the Organization for Security & Cooperation in Europe.
Richard Grenell, named by President Trump as U.S. ambassador to Germany, currently has the distinction of being the openly gay person with the most prestigious ambassadorial appointment. Consistent with his reputation as a firebrand on social media, Grenell hit Germany hard as ambassador to compel the G-5 country to meet its military spending obligations as a NATO partner. Grenell has something to show for his efforts: The country began to spend closer to 2 percent of its GDP on defense.
And yet for all these appointments, no president has ever named an open lesbian or trans woman for a position as U.S. ambassador, an oversight that stands out after the rapid progress on LGBTQ rights in recent years. At a time when transgender rights are in focus amid anti-trans attacks in state legislatures, the appointment of an openly transgender ambassador would also send a signal of solidarity with the transgender community.
There's no indication Biden won't appoint an LGBTQ person for a position as U.S. ambassador, which could be an easy achievement from him with the LGBTQ community, but the delay raises questions on whether or not they will happen, in addition to keeping the diplomatic corps from being fully staffed and functional.
Moreover, the position of LGBTQ international liaison at the State Department, a position Biden campaigned on filling after Trump let the position remain vacant, remains unfilled. During the Obama years, Randy Berry served in that role and travelled internationally to work with LGBTQ groups overseas and demonstrate U.S. solidarity with them.
It's unclear why the international LGBTQ liaison position continues to remain vacant within the Biden administration. A State Department spokesperson referred the Blade on Wednesday back to the White House on potential LGBTQ ambassadorial appointments or the international LGBTQ liaison role.
To be sure, Biden has made several key LGBTQ appointments in the limited time in his presidency. Among them are Pete Buttigieg as transportation secretary, making him the first-ever openly gay person to win Senate confirmation for a Cabinet-level role, and Rachel Levine as assistant secretary of health, which made her the first openly transgender person to win Senate confirmation for any presidential appointment.
In the past few weeks alone, Biden has signaled he'd name openly lesbian and transgender people to high-ranking civilian positions at the Defense Department. Brenda Sue Fulton, a lesbian activist who fought to repeal "Don't Ask, Don't Tell" and the transgender military ban, got the nod as assistant secretary of defense for manpower and reserve affairs, while Shawn Skelly, a transgender national security expert who served in the Air Force for 20 years as a Naval Flight Officer, obtained the nod to become assistant secretary of defense for readiness. Meanwhile, Gina Ortiz Jones, a lesbian Iraq war veteran who twice ran to represent Texas' 23rd congressional district, was nominated to become Air Force under secretary.
Even the State Department itself has a person from the LGBTQ community serving as its public face. Ned Price, who conducts daily briefings with the media as State Department spokesperson, is the first openly gay person to serve in that prominent position.
The LGBTQ Victory Institute, which at the start of the Biden administration had signaled the appointment of a lesbian, transgender person and LGBTQ person of color as U.S. ambassadors were among its goals, expressed confidence Biden would name these appointments in due time.
"President Biden will roll out his picks for ambassadorships over the next few months and it presents an incredible opportunity to choose diverse and groundbreaking LGBTQ nominees," said Ruben Gonzales, executive director of the LGBTQ Victory Institute. "As President Biden has already made history with the number of LGBTQ women and transgender people he has nominated for Senate-confirmed positions, we predict this commitment to LGBTQ diversity will continue when ambassadors are nominated. The impact of our first LGBTQ women ambassadors, first LGBTQ ambassadors of color and first trans ambassadors would be enormous – an impact not lost on the Biden administration."
White House: Biden to use bully pulpit to back transgender youth
Biden made commitment to transgender youth in speech to Congress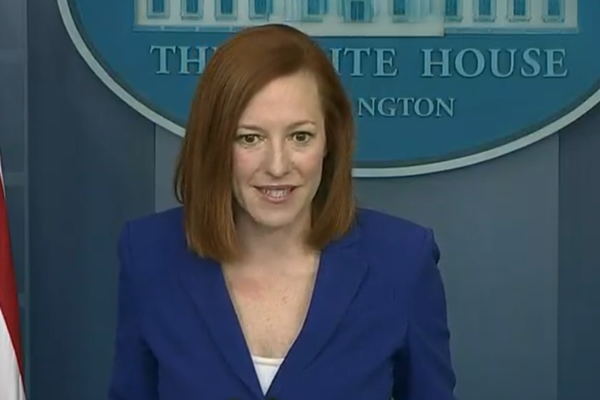 White House Press Secretary Jen Psaki said Tuesday President Biden will fulfill the pledge he made in his speech to Congress to have the backs of transgender youth by using the bully pulpit, deferring to the U.S. Justice Department on potential legal action against attacks from state legislatures.
Psaki made the remarks under questioning from the Washington Blade in the aftermath of Biden's speech last week before a joint session to Congress, when he called on lawmakers to pass the Equality Act and told transgender youth he'd have their back amid a flurry of anti-transgender in state legislatures.
"Well, certainly the president has put in place – has signed executive orders, he's also used the power of the bully pulpit and his presidency to convey that transgender rights are human rights, and that is the view and belief of his administration and how he expects policies to be implemented," Psaki said.
Many of the state measures are aimed at restricting transgender youth's access to school sports by prohibiting biological boys from playing in girls' events, essentially transgender girls from participation. Other measures prohibit transition-related health care. Tennessee Gov. Bill Lee on Tuesday signed legislation requiring parental notification for LGBTQ-inclusive school curricula.
Psaki specifically addressed measures that would prohibit transgender youth from playing sports in her remarks on how Biden would follow-up on his pledge.
"That includes ensuring that transgender youth have the opportunity to play sports and to be treated equally in states across the country, so he will look to members of his administration to implement what his view and what his value is as president," Psaki said.
Asked in a follow-up if she would rule out legal action against states as part of that effort, Psaki deferred entirely to the Justice Department.
"I will leave that to the Department of Justice," Psaki said.
The Justice Department for weeks hasn't respond to multiple requests to comment on whether it will tale legal action against the measures against transgender youth, which critics say amount to unlawful sex discrimination under the law.
Biden calls for passage of Equality Act in speech to Congress
LGBTQ legislation at an impasse as first 100 days approaches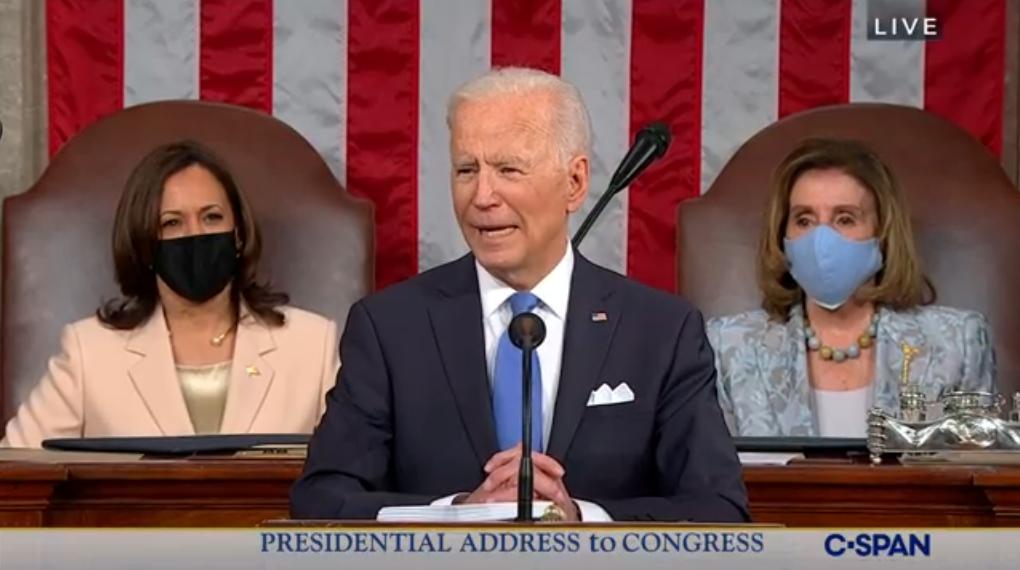 President Biden, delivering his first joint speech before Congress on the eve of his 100th day of his presidency, urged Congress to pass the Equality Act to protect LGBTQ people against discrimination, signaling support for transgender youth amid a flurry of attacks in state legislatures.
"I also hope Congress will get to my desk the Equality Act to protect LGBTQ Americans," Biden said. "To all transgender Americans watching at hone, especially young people who are so brave: I want you to know your president has your back."
Although the U.S. House has acted to pass the Equality Act, the legislation has remained at an impasse in the U.S. Senate, where 60 votes are needed to overcome a filibuster. Biden had pledged during his presidential campaign to sign the Equality Act within his first 100 days in office, but has fallen short of that goal upon that milestone.
It remains to be seen whether Biden in his joint speech before Congress will create new traction for the Equality Act. In 2010, when former President Obama brought up "Don't Ask, Don't Tell" repeal in his State of the Union speech, it made waves a led to Congress passing legislation that year during the lame duck session.
Biden included the Equality Act in a speech where he articulated other agenda items, including passage of health care, corporate tax increases and the DREAM Act. Seated behind Biden were House Speaker Nancy Pelosi (D-Calif.) and Vice President Kamala Harris, marking the first time in history two women seated behind a U.S. president in a speech before a joint of Congress.