Obama criticized for lack of LGBT Cabinet appointments
HRC says president 'has fallen far short'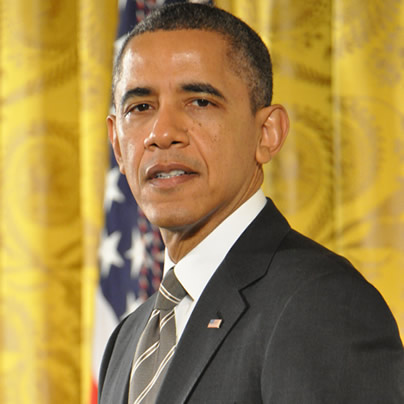 The Human Rights Campaign, the nation's largest LGBT rights group, criticized President Obama Friday for failing to nominate an openly LGBT person as part of his Cabinet.
Michael Cole-Schwartz, a spokesperson for HRC, said, "it is quite disappointing" that no openly LGBT Americans are among Obama's nominees in the wake of him finalizing his Cabinet.
"While the Cabinet is full of staunch allies, there is no reason why qualified LGBT Americans willing to serve their country should be overlooked, especially in a day and age when LGBT people are an integral part of the fabric of our nation as everyone from doctors to teachers to professional basketball stars," Cole-Schwartz said. "The president has said it's our job to remind him when he's fallen short and while there's much for which to applaud him, on this issue this president has fallen far short."
President Obama rounded out his selections for the 15 posts in his second-term Cabinet without naming an openly LGBT person. Before leaving for Mexico and Costa Rica for discussions with leaders in those countries, Obama on Thursday nominated Chicago businessperson Penny Pritzker as commerce secretary as well as White House economic adviser Michael Froman as U.S. trade representative.
Earlier in the week, Obama named Charlotte Mayor Anthony Foxx as his pick for transportation secretary. The president nominated Foxx, who's black, for the position in the wake of criticism that his Cabinet lacked diversity and a stern letter from Congressional Black Caucus Chair Marsha Fudge (D-Ohio) who criticized Obama for not having more black people in his Cabinet.
Meanwhile, LGBT groups have been calling for the nomination of an LGBT person as part of Obama's Cabinet and for an openly LGBT nominee as a G-20 ambassador.
Such a nomination would be historic because no openly LGBT person has ever before been named or served as a Cabinet member.
Shin Inouye, a White House spokesperson, responded to the criticism about the lack of LGBT nominees in the Cabinet by pointing to Obama's record on LGBT issues.
"The president is deeply committed to diversity in his administration, and he's proud of the of LGBT appointments he's made throughout all levels of his administration," Inouye said. "Moreover, he has a strong record of accomplishment on issues of concern to the LGBT community and will continue to make progress in that area."
Another group that has called for the appointment of an openly LGBT Cabinet member is the Gay & Lesbian Victory Fund. Chuck Wolfe, the Victory Fund's CEO, told an audience at the Equality Forum in Philadelphia on Friday that Obama's failure to make such a pick was "disappointing." But Wolfe noted that there remains time for an openly LGBT Cabinet pick before the end of Obama's second term.
Obama has had opportunities to name an openly gay person as part of his Cabinet since the start of his second term, but none were taken. For example, many hoped that John Berry, the former head of the U.S. Office of Personnel Management, would be named as interior secretary because of his background heading the National Zoo and a junior position he held within the department during the Clinton administration.
But that Cabinet role ultimately went to Seattle-based businessperson Sally Jewell, who helped with the effort to legalize marriage equality in Washington State. Still, the Washington Post has reported that Berry is on Obama's short list for a nomination as U.S. ambassador to Australia.
Another name drawing speculation was Fred Hochberg — who's gay and headed the U.S. Export-Import Bank during Obama's first term — for a nomination as commerce secretary. An administration official told the Blade in December that Obama was closely looking at Hochberg for the role, but the president made another choice for that Cabinet post this week.
Yet another opportunity for an openly gay Cabinet nominee was California Assembly Speaker John Perez, who reportedly was on Obama's short list for the role of labor secretary. That position instead went to Assistant Attorney General for Civil Rights Thomas Perez. Although he's straight, he has one of the strongest records on LGBT rights in the Obama administration because he testified before the Senate in 2009 in favor of the Employment Non-Discrimination Act and helped implement the hate crimes protection law.
Despite the lack of an openly LGBT Cabinet member, Obama is known for making more openly LGBT appointees than any president before and named more than 260 openly LGBT appointees within his administration. Just last month, the Senate confirmed Eric Fanning for the role of Air Force under secretary — the second-highest civilian position for that service. And Obama has nominated 10 openly gay people to serve as federal judges — including Pamela Ki Mai Chen, the first confirmed openly gay Asian-American nominee — when only one openly gay person had previously served on the bench.
Rep. Sean Patrick Maloney introduces bill to make monkeypox testing free
Health insurers would be required to cover costs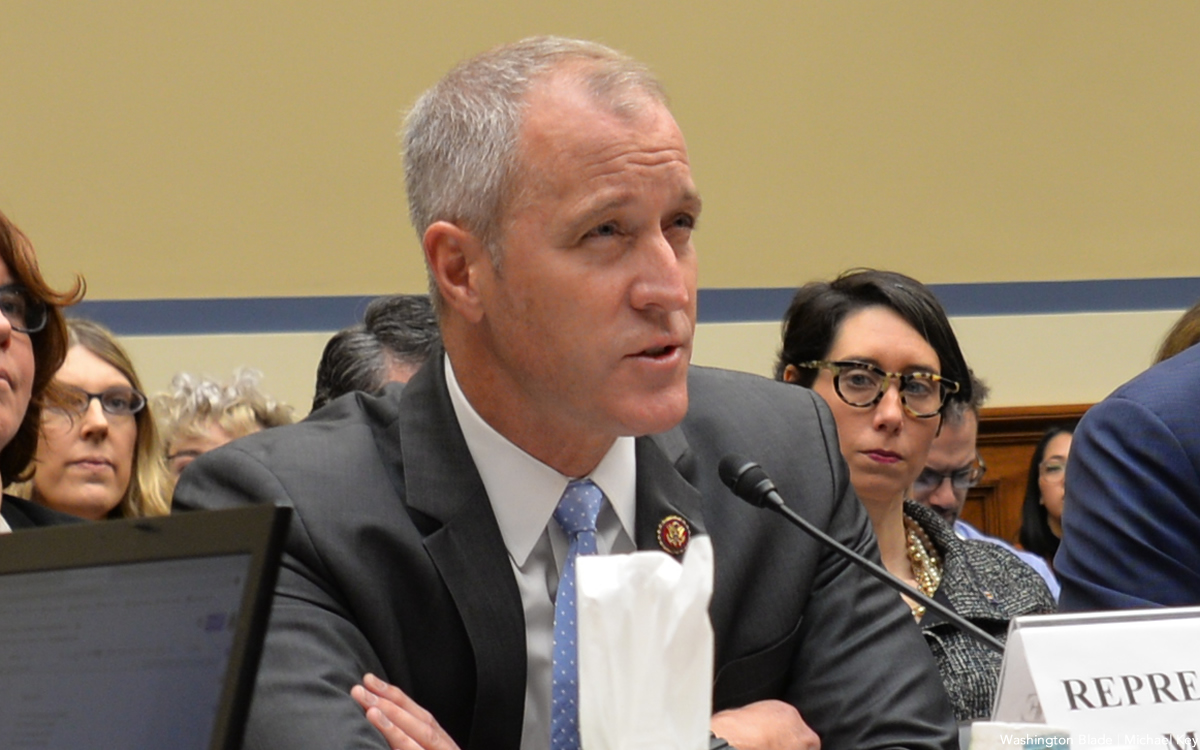 Rep. Sean Patrick Maloney (D-N.Y.), amid the ongoing monkeypox affecting gay and bisexual men, has introduced legislation in the U.S. House seeking to make testing for disease free to the public.
Maloney, one of seven openly gay members of Congress and chair of the Democratic Congressional Campaign Committee, said in a statement the measure, called the No Cost for Monkeypox Testing Act, would testing amid the monkeypox outbreak would be accessible to all.
"It is critical that we eliminate cost as a barrier to testing for monkeypox to ensure we can identify cases and prevent further spread," Maloney said. "This legislation takes the lessons we learned from past public health emergencies and protects those at risk of contracting monkeypox by making tests accessible to everyone."
The legislation would require private health insurers as well as Medicare and Medicaid to cover the costs of monkeypox testing at no expense to the patients, either through deductibles, co-payments, and co-insurance.
The bill introduction comes the week after the Biden administration declared the monkeypox outbreak a public health emergency and the same it has issued new guidance to enhance to the accessing of existing vaccines doses amid criticism federal officials were too slow in distributing shots.
The Washington Blade has placed a request in with the Centers for Disease Control seeking comment on the legislation. Secretary of Health & Human Services Xavier Becerra said Tuesday the federal government has the capacity to conduct an estimated 80,000 tests each week.
Maloney has been representing New York's 18th congressional district, but after redistricting is now seeking re-election in the 17th district. Amid controversy over a potential showdown between Maloney and Rep. Mondaire Jones (D-N.Y.), who's Black, another openly gay member of Congress and the current representative of that district, Jones has since opted to run for re-election in the New York's 10th congressional district. Maloney is now running unopposed in the 17th.
Out Vermont state senator wins Democratic primary race
Tuesday's victory makes her likely to become the first woman and openly LGBTQ+ person to represent the heavily Democratic state in Congress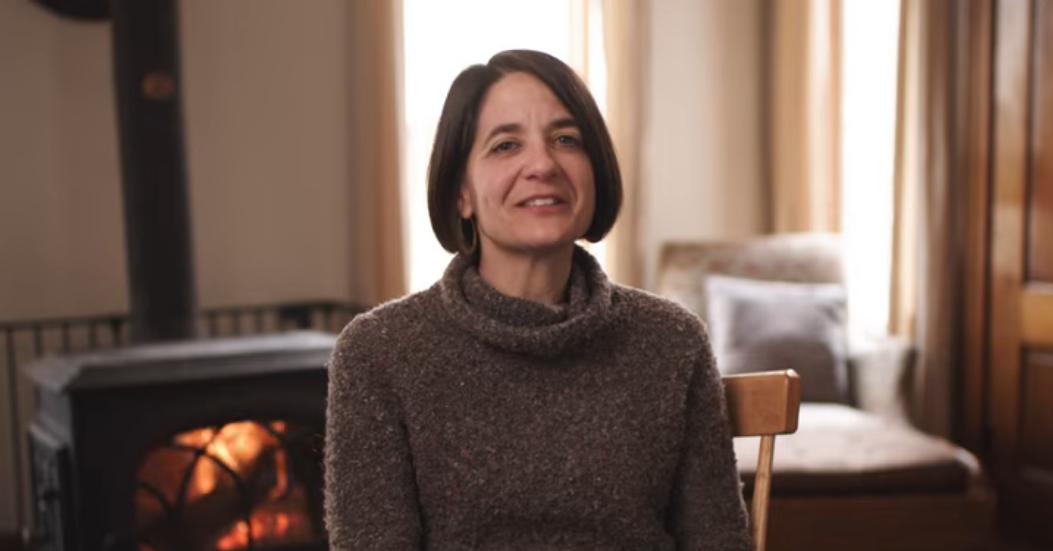 The Green Mountain State's state Senate president pro tempore has won the Democratic nomination for the state's at-large congressional seat, the state's lone seat in the U.S. House of Representatives.
Becca Balin is running to succeed U.S. Rep. Peter Welch and Tuesday's victory makes her likely to become the first woman and openly LGBTQ+ person to represent the heavily Democratic state in Congress if elected in November. Vermont is the only state that has never had a female member of its congressional delegation.
The VTDigger, a statewide news website, reported; "Balint, 53, is the first openly gay woman elected to the Vermont Senate and the first woman to serve as its president. The former middle school teacher and stay-at-home mother won her first political contest in a race for her southeastern Vermont Senate seat in 2014.
She rose quickly through the ranks of the Democrat-controlled chamber, becoming majority leader in 2017, at the start of her second term. Four years later, in 2021, she was elected pro tem — the top position in the Senate."
Becca Balint, the president pro tempore of the Vermont Senate, has won the Democratic primary for the state's open congressional seat. She could become the first woman and the first openly gay person to represent the state in Congress. https://t.co/RaAgwmtQJD

— The Associated Press (@AP) August 10, 2022
Lindsey Graham: Same-sex marriage should be left to the states
Republican senator says issue a distraction from inflation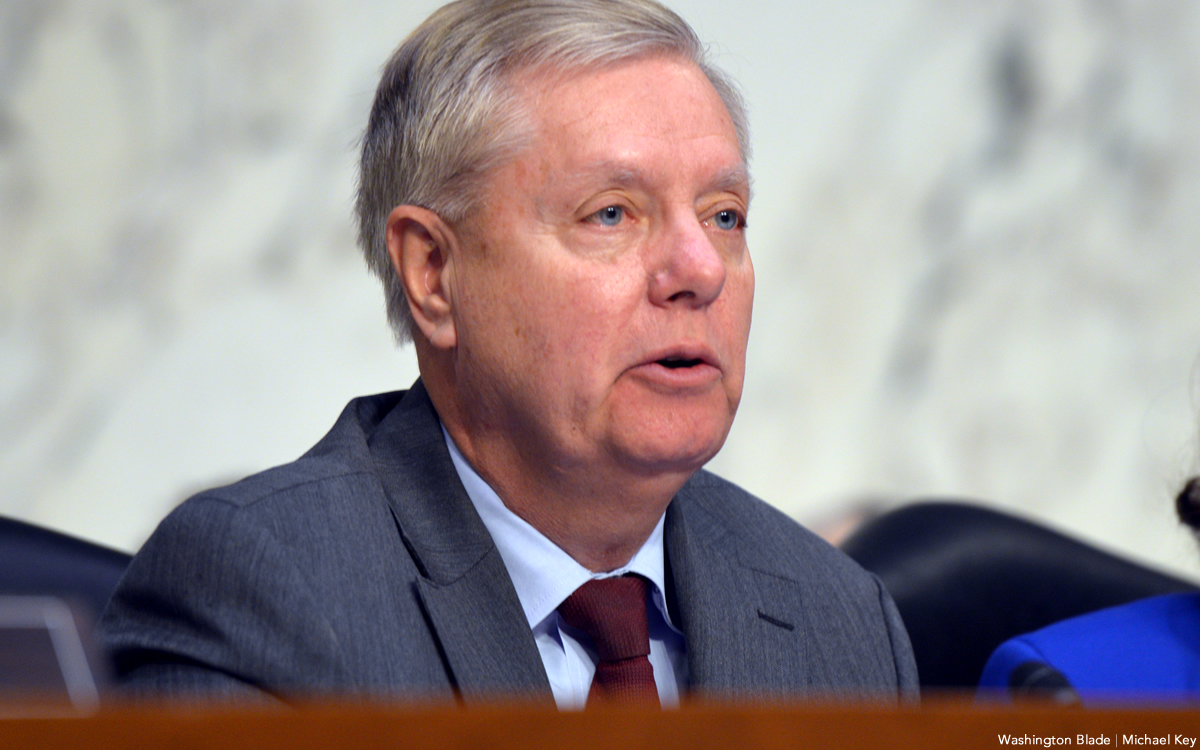 Sen. Lindsey Graham (R-S.C.), seven years after the U.S. Supreme Court ruled in favor of same-sex marriage nationwide, said Sunday he still thinks the issue of gay nuptials should be left to the states.
Graham made the remarks during an interview with CNN's Dana Bash in a rare televised bipartisan debate with Sen. Richard Blumenthal (D-Conn.) as the Senate was in the middle of voting on amendments for the Inflation Reduction Act.
When discussing the 6-3 conservative majority of the Supreme Court, Graham said consistent with the recent decision overturning Roe v. Wade justices could overturn other precedents, such as the 2015 decision in Obergefell v. Hodges in favor of same-sex marriage.
Asked point blank if he was saying it should be overturned, Graham said "no, I'm saying that I don't think it's going to be overturned." Graham, however, had an infection his voice, suggesting same-sex marriage could be undone.
"Nor should it be?" asked Bash.
"Well, that would be up to the court," he responded, then added: "I think states should decide the issue of marriage, and states should be decide the issue of abortion."
When Bash brought up another case, Loving v. Virginia, the 1965 case that overturned states bans on interracial marriage, and asked if that should be revisited as well, Graham replied, "no."
Graham quickly moved on to tamp down any expectation the would address the issue of same-sex marriage, saying fears the court would revisit the issue are unfounded and meant as a distraction from issues such as inflation.
"But if you're going to ask me to have the federal government take over defining marriage, I'm going to say no," Graham added.
Graham's remarks are consistent with what he told the Washington Blade in 2015 when asked about same-sex marriage as the issue was being adjudicated by the Supreme Court. However, they contrast to his support for a Federal Marriage Amendment that was pending before Congress during the Bush administration and would have made a ban on same-sex marriage nationwide part of the U.S. Constitution. Graham was not asked about his views on now defunct idea of an amendment during the CNN interview.
h/t The Independent