LGBT groups push back against threats to gay-inclusive immigration bill
Committee vote on UAFA could happen next week
LGBT groups are urging supporters of the Uniting American Families Act to stand firm in the face of threats from Senate Republicans that inclusion of gay couples in immigration reform would derail the larger legislation.
A number of LGBT advocates made statements this week calling for inclusion of bi-national same-sex couples amid expectations that the vote on including them as part of immigration reform could happen as early as next week. These advocates are seeking the addition of language along the lines of UAFA, which would enable gay Americans to sponsor their foreign partners for residency in the United States.
Chad Griffin, president of the Human Rights Campaign, issued a statement late Wednesday saying Congress must pass an immigration bill that includes gay couples and the notion that their addition would block the legislation from passing is an "offensive ruse."
"This bluster is nothing more than a political maneuver designed to divide the pro-reform coalition and at the same time appease a small but vocal group of social conservatives that will do anything to stop progress for lesbian and gay couples," Griffin said. "The LGBT community will not stand for Congress placing the blame of their own dysfunction on our shoulders."
Another joint statement earlier in the day from a quintet of LGBT organizations — the National Center for Lesbian Rights, the Gay & Lesbian Alliance Against Defamation, the National Gay & Lesbian Task Force, United We Dream and Queer Undocumented Immigrant Project — expressed a similar sentiment.
"We do not believe that our friends in the evangelical faith community or conservative Republicans would allow the entire immigration reform bill to fail simply because it affords 28,500 same-sex couples equal immigration rights," the organizations state. "This take-it-or-leave-it stance with regard to same-sex bi-national couples is not helpful when we all share the same goal of passing comprehensive immigration reform that provides a path to citizenship."
Both of these statements emphasize that LGBT groups support passage of comprehensive immigration reform and take note of an estimate from the Williams Institute that 267,000 of the 11 million undocumented immigrants in the United States are LGBT.
The moment of truth for whether UAFA will come up as an amendment when the Senate Judiciary Committee considers comprehensive immigration reform will come soon. The deadline for committee members to submit amendments to the bill is Tuesday at 5 p.m.; the members will decide which to offer during committee mark ups.
LGBT advocates say they've received assurances that UAFA will come before the committee — likely from Senate Judiciary Committee Chair Patrick Leahy (D-Vt.), who sponsors the standalone bill. A committee aide wouldn't say on Thursday whether a decision has been made on whether the amendment will be introduced, but added Leahy believes equality in family unification needs to be part of the reform package.
During a committee hearing last week, Leahy said the first day for voting on amendments will be next week on May 9. Thereafter, the committee will continue to consider amendments on May 14, May 16, May 20 and every day that follows to complete consideration and have a final vote on the bill. Chances are the amendment will come up on one of these later days.
Steve Ralls, a spokesperson for the LGBT group Immigration Equality, said on Tuesday he still expects a UAFA-like amendment to come up during the committee markup and remains confident  the measure will succeed.
"Our expectation is still that we have the votes," Ralls said. "I think, to be totally honest, at the end of the day, this is going to come down to a question of whether our friends on the committee buckle to the bullying of our opposition on the committee. I hope that's not the case. I hope that's not the case we're counseling on all the Democrats to stand strong, but, as I predicted before, the opposition is going to be loud and is going to put a lot of pressure on our friends."
But Senate Republicans are warning that inclusion of this provision would dismantle the bipartisan coalition and prevent the larger vehicle from finding the necessary 60 votes to pass on the Senate floor.
An article earlier this week in Politico titled, "Gay rights push threatens immigration deal," quotes Sen. Marco Rubio (R-Fla.) as saying inclusion of UAFA will "virtually guarantee" the legislation won't pass.
"This issue is a difficult enough issue as it is," Rubio is quoted as saying. "I respect everyone's views on it. But ultimately, if that issue is injected into this bill, the bill will fail and the coalition that helped put it together will fall apart."
A similar article in the New York Times quotes Sen. Jeff Flake (R-Ariz.), another member of the "Gang of Eight," as saying he believes LGBT-inclusion in immigration reform would lead to failure for the immigration package.
"There's a reason this language wasn't included in the Gang of Eight's bill: It's a deal-breaker for most Republicans," Flake is quoted as saying. "Finding consensus on immigration legislation is tough enough without opening the bill up to social issues."
Sen. Dianne Feinstein (D-Calif.) is the only Democrat on the panel who doesn't co-sponsor UAFA or made a public statement in support of it — even though she's known as an LGBT advocate and has been the lead sponsor of legislation that would repeal the Defense of Marriage Act.
Ralls said another Democrat on the committee that's of concern is Sen. Chuck Schumer, another member of the "Gang of Eight" — even though the New York Democrat is among the co-sponsors of UAFA because of his desire to see the overall immigration bill passed.
"The bill is Sen. Schumer's baby; he's part of the 'Gang of Eight,'" Ralls said. "We know that he wants to see it passed. I know that probably, to be honest, Sen. Schumer is getting some of the biggest pressure from Republican colleagues on the committee because of his role in crafting the bill. Now, he has told families in New York that have met with him that he really wants to get this done. I don't doubt that, and I hope that that's the message he's delivering to Republicans on the committee as well."
Schumer's office didn't respond to the Blade's request for comment for this article. An article earlier this month from Gay City News quotes the senator as saying, "I believe strongly in UAFA and I'm going to do everything I can to get it into the bill," but also says he declined to speculate on how that would be accomplished.
Still, at least seven of the 10 Democrats on the committee have offered strong statements in favor of including UAFA as part of immigration reform, such as Senate Majority Whip Richard Durbin (D-Ill.) and Sen. Al Franken (D-Minn.), who said during a committee hearing that supporters of the bill will do "everything we can" to make sure UAFA is included in the bill.
Sen. Susan Collins (R-Maine), the lone GOP co-sponsor of UAFA in the Senate, is pledging to take an active role in determining whether UAFA should be included in the bill. Kevin Kelley, a Collins spokesperson, told the Blade she'll work with Leahy to determine "the best way to bring their bill before the Senate for consideration."
"Sen. Collins' Maine offices have been contacted by same-sex couples who have found themselves forced to choose between the person they love and the country they love due to our current immigration laws," Kelley said. "More than two dozen countries already recognize same-sex couples for immigration purposes. The Uniting American Families Act would simply update our nation's immigration laws to treat bi-national, same-sex permanent partners fairly."
With questions over whether gay couples will be included in immigration reform, attention may turn to President Obama and whether he'll push to make sure a provision for them is included. The White House has said Obama's vision for immigration reform includes gay couples, but at the same time Obama has said he doesn't want to be "heavy-handed" in telling Congress what the legislation should entail.
White House Press Secretary Jay Carney said during a press gaggle abroad Air Force on Thursday that Obama has been in contact with the major players on comprehensive immigration reform, but doesn't have a read on whether LGBT inclusion was among the topics that were discussed.
"The legislation crafted by the 'Gang of Eight' broadly reflects the principles that the president has laid out, but it is not word for word in keeping with all of what he would do if he were to write it himself," Carney added. "And we have said that we support that provision, but we also think it's very important to recognize that the overall bill here accomplishes what the president believes needs to be accomplished and is in keeping with his principles."
Should the amendment pass as part of the bill in committee, the next hurdle for UAFA will be making sure that it remains in the bill when it comes to the full Senate floor. But Immigration Equality's Ralls anticipated that the 60-vote threshold to remove the provision wouldn't be met and was confident it would remain intact.
The more daunting issue is the Republican-controlled House. That chamber hasn't been amenable to pro-LGBT legislation, although it did pass an LGBT-inclusive bill to reauthorize the Violence Against Women Act at the start of this Congress. Moreover, how the House will approach immigration reform remains in question. House Judiciary Committee Chair Bob Goodlatte (R-Va.) has said he plans to handle immigration reform as a series of bills as opposed to a larger package at one time.
Rep. Jerrold Nadler (D-N.Y.), who sponsors UAFA in the House, said in a statement to the Blade on Thursday he's talking with Senate colleagues about including UAFA as part of immigration reform, but the process in the House is still in an early phase.
"Inclusion in the Senate, or in the conference report that ultimately reconciles the Senate and House bills, may be our best chance for passage," Nadler said. "It's too early to speculate about the House process, as there is no bill, nor clarity from the Republican Leadership on its intentions. I have spoken directly with the chairman of the House Judiciary Committee and others about UAFA, and I am gathering new cosponsors every day. I can assure you that I continue to work publicly and behind the scenes to ensure that the LGBT community is a part of immigration reform. We cannot solve one of our most pressing social problems – immigration – by leaving out a large and vital segment of our society."
White House: 'We have made clear' Brittney Griner is being 'unjustly detained'
Biden officials spoke to athlete's wife 'in the last few days'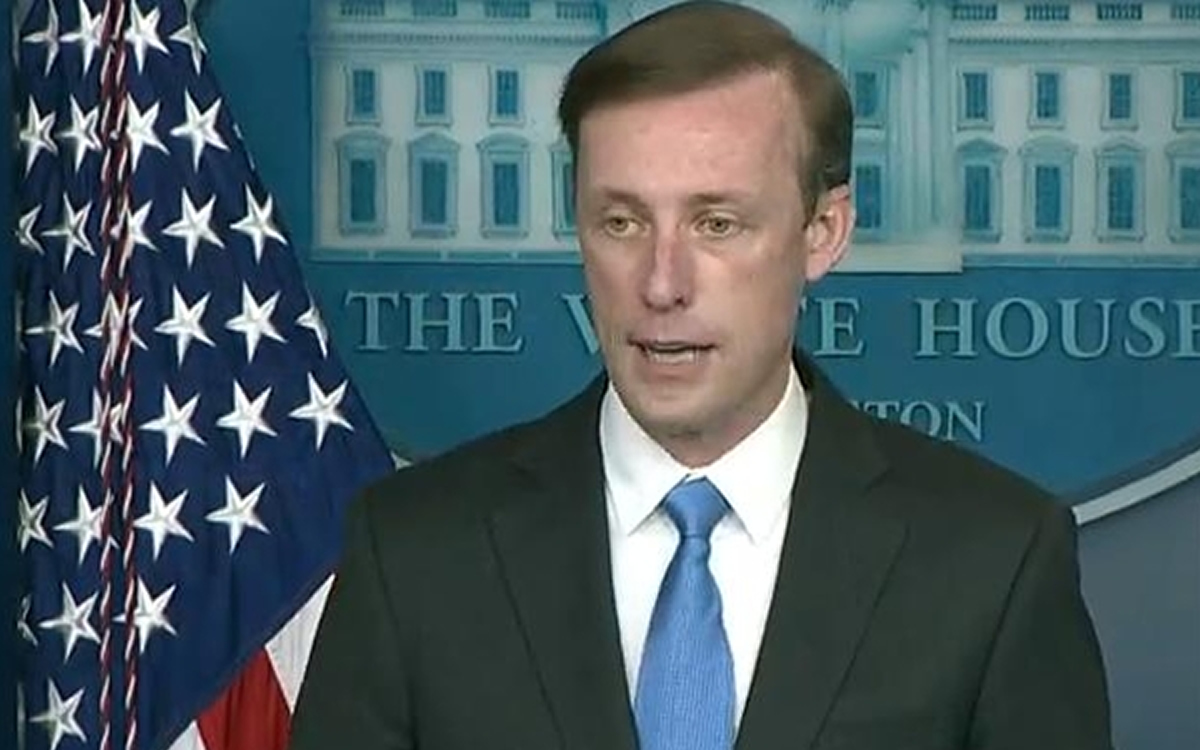 White House National Security Adviser Jake Sullivan said Tuesday he has spoken in the last few days with the wife of Brittney Griner as part of a larger effort within the Biden administration to secure the release of the lesbian basketball player in Russia whom supporters say is being unlawfully detained.
Sullivan made the comments speaking with reporters aboard Air Force One during President Biden's trip to Europe in response to a question about efforts within the Biden administration to bring Griner home ahead of her expected trial in Russia.
"So first, Brittney Griner is wrongfully detained, unjustly detained, and we have made that clear as an official determination of the U.S. government," Sullivan said. "Second, the Russian government should release her and allow her to be returned and reunited with her family and come home safe and sound."
Sullivan added he — as well as Secretary of State Antony Blinken — have spoken with Griner's wife Cherelle, to "convey our very deep sympathy, to convey that, you know, we just can't even begin to imagine what the family must be going through, what Brittney — what Brittney must be going through."
Griner, a professional basketball player for the Phoenix Mercury within the Women's National Basketball Association, was detained in February by Russian Customs on allegations that cartridges of hashish oil were found in her luggage. Griner had gone to Russia to play with the Russian Premier League during the WNBA off-season.
Sullivan said the U.S. government "is actively engaged in trying to resolve this case and get Brittney home," but added he's constrained in what he could say because of confidentiality about the sensitive issue.
"But I will tell you it has the fullest attention of the president and every senior member of his national security and diplomatic team," Sullivan said. "And we are actively working to find a resolution to this case, and will continue to do so without rest until we get Brittney safely home."
The Biden administration, Sullivan added, is additionally working to return all unjustly detained Americans and hostages being held overseas," including detainees in Iran, Afghanistan, Russia, Venezuela, and China.
The Washington Blade has placed a request with the State Department for a readout on Blinken's role in the Biden administration's talks with Griner.
Pelosi hints at legislation to codify same-sex marriage rights
House Dems lay out plans following end to Roe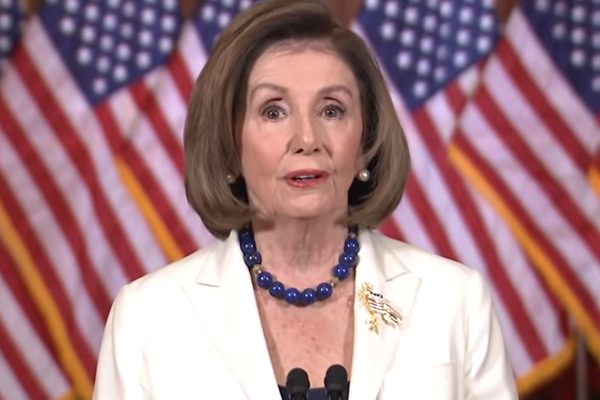 House Speaker Nancy Pelosi hinted at the possibility of legislation to codify the right of same-sex couples to marry, which many fear is in danger after the U.S. Supreme Court's decision overturning Roe v. Wade, as part of an effort to secure "freedoms which Americans currently enjoy."
Pelosi suggested such legislation could be in the works in a "Dear Colleague" letter on Monday to fellow members of the House Democratic caucus addressing plans for congressional action after the ruling last week in Dobbs v. Women's Health Organization, which eliminated the right for women to access an abortion.
The concurrence of U.S. Associate Justice Clarence Thomas is a core component of the letter from Pelosi, who expressed consternation about his rejection of finding unenumerated rights under the 14th Amendment of the U.S. Constitution.
"It is still appalling to me that the Chief Justice of the Supreme Court would agree that a Constitutional right does not exist if it was not spelled out explicitly and in public when the 14th Amendment was ratified over 150 years ago," Pelosi said. "While this extremist Supreme Court works to punish and control the American people, Democrats must continue our fight to expand freedom in America. Doing so is foundational to our oath of office and our fidelity to the Constitution."
Thomas said in his concurring opinion he welcomes vehicles that would allow the court to revisit other major decisions, such as the Griswold decision guaranteeing the right to contraceptives; the Lawrence decision decriminalizing sodomy for same-sex couples and others; and the Obergefell decision legalizing same-sex marriage nationwide.
Although Pelosi doesn't explicitly say she'll introduce legislation on same-sex marriage, she brought up "access to contraception and in-vitro fertilization to marriage equality," then added, "Legislation is being introduced to further codify freedoms which Americans currently enjoy. More information to follow."
"It is clear from how Donald Trump and Mitch McConnell stacked the Supreme Court that elections have ramifications," Pelosi said. "It is essential that we protect and expand our pro-choice Majorities in the House and Senate in November so that we can eliminate the filibuster so that we can restore women's fundamental rights – and freedom for every American."
Any legislation seeking to codify marriage equality would have to get around marriage being an issue administered by the states under the guidelines of the U.S. Constitution. In the past, Rep. Jerrold Nadler (D-N.Y.) has introduced the Respect for Marriage Act, which would have required the federal government to recognize same-sex marriage and states to recognize same-sex marriage performed elsewhere.
Pelosi's office didn't respond to a request for comment on the possibility of marriage legislation or the timeline for U.S. House approval of such a measure. Nadler's office also didn't immediately respond to a request for comment.
GOP senator willing to delay school meal funding over LGBTQ+ rights
Funding for school meal & nutrition programs is set to expire July 30, a delay could lead to a hunger crisis for millions of schoolchildren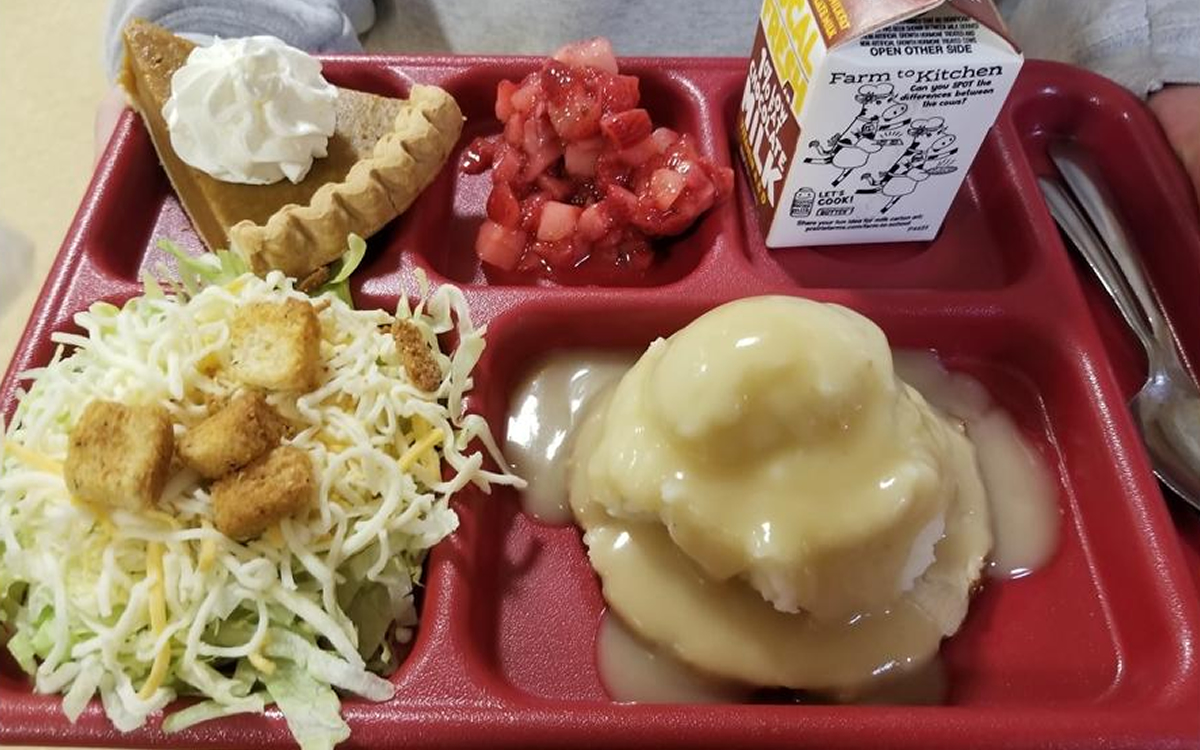 A bipartisan piece of legislation for school meal programs is at risk after one U.S. senator has signaled he may delay its passage over LGBTQ-related guidance from the U.S. Department of Agriculture.
The Keep Kids Fed Act, released Tuesday by Sens. Debbie Stabenow (D-Mich.) and John Boozman (R-Ark.) and Reps. Bobby Scott (D-Va.) and Virginia Foxx (R-N.C.), has already garnered support from both sides of the aisle as it seeks to provide roughly $3 billion in continued funding for pandemic-era universal school nutrition programs.
"My agreement with Senator Boozman, Representative Scott and Representative Foxx will help keep kids fed and is fully paid for," Senator Debbie Stabenow, chair of the Agriculture, Nutrition and Forestry Committee, said in a statement. "With 90% of our schools still facing challenges as they return to normal operations, this will give our schools and summer meal programs much-needed support to deal with ongoing food service issues."
The legislation would provide additional federal funding to programs established during the COVID-19 outbreak designed to waive financial requirements for all students and allow them to access free school meals throughout the year.
However, guidance issued in May by the U.S. Department of Agriculture that prohibits school nutrition programs receiving federal dollars from discriminating against the LGBTQ community has sparked reservations in Congress that could endanger the funding's ability to pass before its deadline.
On Wednesday, one day after the bipartisan deal was announced, Senator Roger Marshall (R-Kan.) signaled that he would consider objecting to the bill for fear that the USDA guidance would ultimately exclude schools in his state from being eligible to receive the funding.
"This administration is holding women's sports as ransom for the radical woke agenda," Marshal said at a press conference on Thursday. "Now, they're going to do the same thing with school lunches. They want kids to go hungry at school that don't fall in line with letting boys play girls sports."
Further indicating his opposition to the USDA guidance that could persuade him to object to the meal funding, Marshall attempted to turn the tables on the Biden administration for not allowing meal programs in schools to act on their discriminatory beliefs.
"In these trying times where families are faced with rising inflation, the Biden administration is considering taking food out of the mouths of hungry children over their woke agenda," Marshall said.
But while the press conference was centered around the 50th anniversary of the landmark anti-sex-discrimination Title IX legislation and the issue of transgender athletes in school sports, the USDA guidance only pertains to discrimination within school nutrition programs funded with federal dollars. Under the language of the guidance, equal access and non-discrimination would be required toward only those involved with the meal programs, like LGBTQ students.
Other programs under a school district's jurisdiction like sports programs, that may attempt to limit participation by transgender athletes, would not have any relevance to nor would affect the school's ability to receive federal meal funding like that in the Keep Kids Fed Act.
Current pandemic-era funding for school meal and nutrition programs is set to expire on July 30. Although the funding has bipartisan support, the looming deadline to pass more funding increases the chances that a delay could lead to a hunger crisis for millions of schoolchildren around the nation.