Back to School
How it got better at American University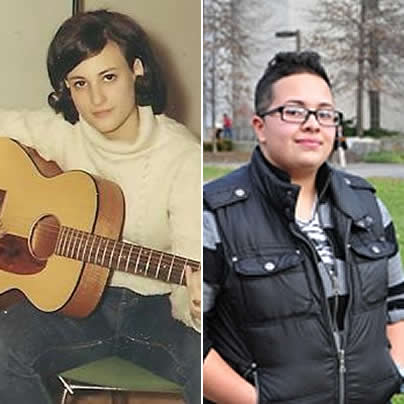 Editor's note: This is the third installment in our "Back To School" series assessing the LGBT climate on university campuses as told by alumni we're pairing with current students to tell their stories. This week: Fay Jacobs and American University. Visit washingtonblade.com for previous installments. 
On May 4, 1970, when the tragedy at Kent State burst onto the screen, Neil Young wrote the unforgettable anti-war lyrics "Tin soldiers and Nixon's coming." Fay Jacobs, a senior at American University was accustomed to participating in anti-war rallies on campus in front of the Mary Graydon Center. The news came only twice daily back then — broadcast on console TVs the size of today's Mini Cooper. But the pot boiled over the next day on Cinco de Mayo with AU students protesting more vociferously than ever. Typically, the protests were handled by campus police, but this time, the D.C. police showed up with noxious tear gas.
Jacobs was in rehearsal for a French Operetta in the campus theater. When the tear gas missed the activists and landed on the steps of the theater, the actors, singers, musicians and men in tights all went running in different directions.
"I hid in the bushes with my pal Rob," she recalls. "It was all very frightening.  Except for the guys in tights running amok. Come on, that's funny."
You'd expect nothing less from a renowned comedy writer who's published two books: "As I Lay Frying" and "Fried and True" — a woman whose favorite movie was "Funny Girl" and whose father taught her that no experience should be considered bad if you can tell a good story about it later. And so we sit to talk about her experiences at AU "back in the day" and the trek that brought her out of the closet and into the bright light of lesbianism.
It would be decades before Melissa Etheridge would walk across fire for another woman. So, like most of us in those days without visible gays, Jacobs focused on textbooks and the bard, lived isolated in the closet, conforming to hetero ideals and dated men.
Her focus was on politics and social justice. Long before RFK was a stadium named in memoriam, she campaigned for Robert F. Kennedy, the man. She vividly recalls the candlelight vigil the night Martin Luther King, Jr. was murdered. And the many war protests. She could wage a full-throated protest against the war but remain mute about the war within. It was just too risky. Her own struggle for authenticity would be deferred for a decade, until after she graduated and kicked down the closet door.
AU senior Salina Rivera stands on the same steps of Mary Graydon Center 43 years later and points north.
"My girlfriend and I live about a five-minute walk that way," she says. Ironically, it's not far from where Jacobs' closet was. Out since age 13, and so grateful for her loving parents, she's only sorry that her father died before she could tell him.
"He was a corrections officer in that male-dominated environment, and yet he never made me feel odd for being the Tom Boy," Rivera said. "We always played basketball together. I know he'd understand me." After his untimely death, her mother carried the torch of accepting parent and is, today, Rivera's straight hero. "I have never met a stronger, more loving person."
With such solid loving support, the Bronx native blossomed.  She was class president in high school and today she is proud to be one of seven founding sisters of AU's chapter of the lesbian Gamma Rho Lambda sorority — one of five LGBTQ organizations on campus. Her queer peers can join other active organizations and have access to "Safe Space 2.0" and a course named "Trans 101."  She and her girlfriend attend campus events together — usually rallies for social justice. Holding hands. Ho hum. "It's hard to believe students were ever in the closet here at AU," Rivera said. "It's so progressive and inclusive today, but I realize it's a privilege not to be taken lightly."
Erin Fuller, immediate past president of the AU Alumni Association, and a straight ally agreed.
"As a student in the 80's, I watched in awe this year as the campus greeted the coming out of their immediate past president of student government as a transgender person with a collective, supportive shrug. I see the amazing work that the entire division of Student Life does to support everyone from first-generation college attendees to students celebrating their cultural, ethnic and sexual identities, and it makes me incredibly proud to be a part of something so wonderful and so important."
In hindsight, Jacobs' life blossomed quickly after she came out. She's not at all bitter about the late start in life and that in her 31st year, it was time to write her own story.   Today she's driving back to her home in Rehoboth Beach from Dover, Del., where she's celebrating the movement toward marriage equality with her straight hero, Delaware Gov. Jack Markell. She's a local celebrity in Rehoboth. Her zany wife Bonnie is the love of her life and the subject of many of her regular columns in Letters from CAMP Rehoboth. From their madcap adventures in the RV, to their frequent visits to the ER, Jacobs chronicles their hysterical antics.
It wasn't always a bed of roses for Jacobs. Shortly after graduation she married Bob, a classmate, who made a living playing the accordion. It wasn't long before they both knew something was amiss. I ask if they got together after the break up to watch Lawrence Welk, where accordions ruled.
"No, I moved on, man-free and accordion-less."
Barbara Gittings, the lesbian activist who picketed the White House in 1967 and founded Daughters of Bilitis is her gay hero.
"She was relentless, brave, determined and most importantly, a heck of a lot of fun," Jacobs said. Pre-Stonewall, Barbara was one of several brave souls that demonstrated each year on the Fourth of July in Philadelphia. Asked about her gay hero, Rivera thinks for a moment and then points to the office of the coordinator of the LGBTQ Center where we are chatting: "It would be Matt Bruno. He's unbelievable. Whether it's help with a cover letter or a fight with my girlfriend, he's always there for me."
The Center of campus has an interesting story. Mary Graydon was a generous benefactor of AU until her death in 1926. She's famous for focusing on the education of women, once saying, "I prefer to put money into brains rather than stone and mortar."  And so after many years of supporting women's academics, the university honored her with stone and mortar. Her famous building is considered the center of campus and houses our LGBTQ Center.
Salina is reading Jacobs' current column about how tiring the marriage fight is when you're 60 something.
"I think Fay needs to come here and put her feet up and let us do some of the heavy lifting now," Rivera said. She is planning to host Jacobs for a reading of her short stories in the LGBTQ Center this fall. Time has moved on. Jacobs graduated and came out. Nixon's long gone. "Tin soldiers" include LGBT citizens. Nixon once lamented that "you can't appreciate the view from the mountaintop until you've been in the darkest valley." For entirely different reasons, Jacobs can relate.
So, hosted by Rivera and her queer peers, Jacobs can prop her feet up on Matt's desk in a center that didn't exist in her day. Holding her wife's hand, she will read aloud her AU/GayU retrospective: "The tear gas was scary. I hid in the bushes for the riot and in the closet by necessity. But there were these men in tights running hither and yon and somehow I knew this story would be funny one day."
Jacobs' dad would be proud of her finding a good story in this. Mary Graydon's investment in the brain trust of AU's women has paid off in both gray matter and stone and mortar. We will tell our own stories from an LGBTQ Center.
Alternative ways to deal with high interest rates
Rental units, house hacks, and more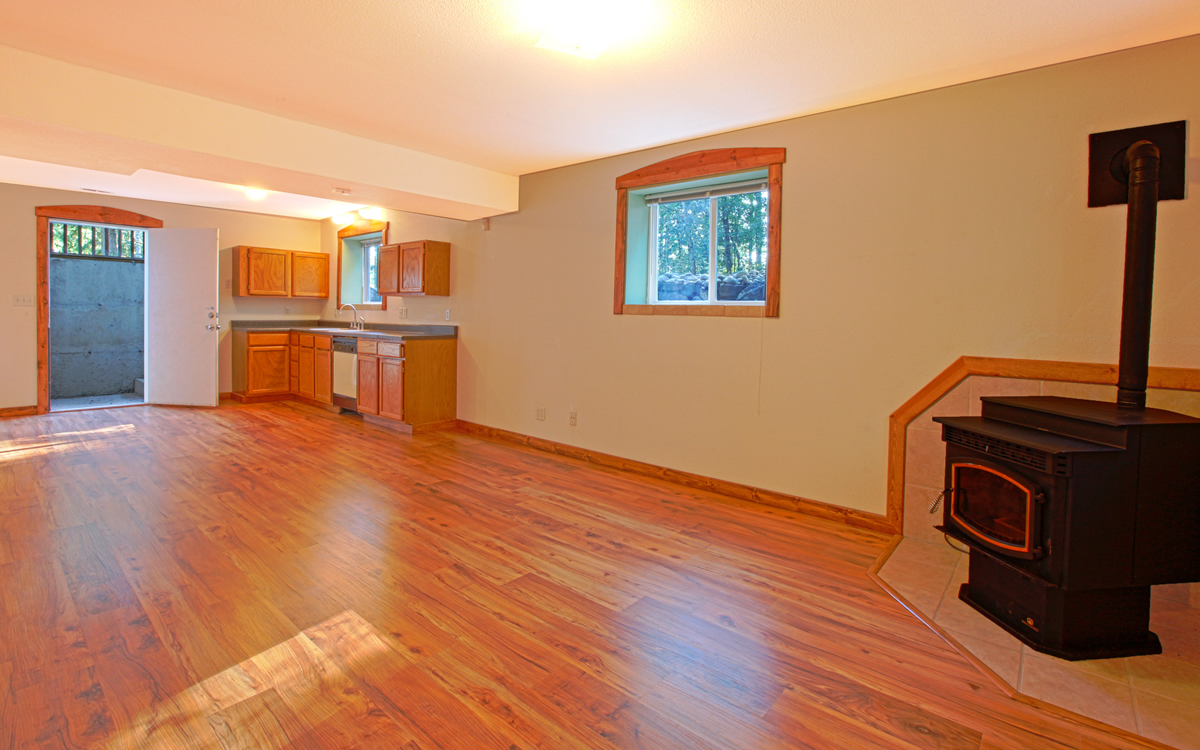 Amid all the news this week about whether or not the movie "Bros" was a blockbuster, we still hear about fluctuating mortgage rates. This is obviously detrimental for my business. I have a dog to feed and I like to eat. So let's look at some alternative methods of combating the higher mortgage rates. If you have read my previous columns (I hope you have) then you will know I am a huge fan of sass and more importantly, controlling your controllables! Let's outsmart these interest rates, hunny.
ENGLISH RENTAL UNITS
Obviously we cannot change the interest rates, we don't set those. But we do set and control our destiny. If you have been in the market for a row house in D.C. but don't truly NEED all of that space – perhaps shift your search to include row houses that have an English basement. This means that it's a basement that has means of egress from the front and the back. Here in D.C. there are requirements in order to make it a legal rental and have a certificate of occupancy, which include, but are not limited to, means of egress and ceiling height. That ceiling height aspect is truly a very important part.
By shifting your search to include a full basement with a front and back entrance and adequate ceiling height you also might notice that you have increased your budget a bit more. However with these units you are able to charge more in terms of monthly rent than you would for just having a roommate. The market is shifting and buyers are able to be a bit more methodical with their purchases and with that comes some negotiation power as well.
That means that you likely can find a row home with an English basement for around what your budget (as long as it is realistic) is and now you have the ability to rent out the basement and you can use those funds to offset the higher interest rate – until the rates drop again and you can refinance. At the end of the day please remember that in this market we are "Marrying the house and dating the rate" meaning that if you find THE house for you — buy it, don't wait. It will cost you more in the long run if you wait. In a few months or a year you will be able to refinance and lower your loan – and if you've bought this row home with a rental basement unit then you can just pocket a bit more money since you now have a lower rate. Or turn one bedroom into the walk-in-closet of your dreams.
HOUSE HACK
Let me start by saying this option is NOT for everyone, including me. But I would be remiss if I did not mention it. Think of having roommates but on steroids. House hacking is the idea of buying a home with the sole intention of renting the bedrooms out. For example, this means that your buying criteria would be looking for a bathroom for each bedroom in order to make this work. Ideally a three-bedroom, three-bathroom is the minimum for this to be a lucrative method. In addition to reading everywhere that mortgage rates are increasing I am sure that you have also seen that rents are on the rise as well, which is good for this house hack option. If we look at numbers – say your mortgage is $5,000/mo for a three-bedroom, three-and-a-half bath home. The upstairs has three bedrooms and two baths and the basement has a full bath and open space. You can assume that you would likely be able to rent one upstairs bedroom + bath for about $1,000 and then I would estimate the basement space, which is similar in space to a studio apartment, for around $2,000. This means you would receive about $3,000 in rent without renting out that third bedroom and even thinking through possibly renting out your two parking spaces behind the row home. Looking at your mortgage of $5,000/mo and subtracting the $3,000 in rent you receive that means you are paying $2,000/mo for your home. Again, this is NOT the right choice for everyone, however, it is a great option for those that are looking for a great investment and might not need the extra space now but are looking to grow into a space. (These figures are estimates, and are on the lower end of what rent amounts could be expected, and it also depends on which area of D.C. you are living.)
BUY DOWN RATES
This trend has picked up traction in the past few months. You can effectively "buy down" your interest rate by purchasing points. One point equals 1% of your total mortgage amount. If you buy down a point then this means that if your interest rate was 6% it will now be 5%. Please keep in mind that you do NOT have to buy down one full point but instead can buy down a half point etc. Fees and figures depend on your lender, so keep that in mind as well. The most important part of this equation is to take into consideration how long you will be in the home. If you are only planning to live in this home for five years then it might not make sense to buy down your rate if you are not in the home long enough to recoup the cost associated with the buy down. For example, if you are buying your "forever home" then I would suggest buying down a point or so in order to lessen your monthly mortgage payment. Alternatively, if you are buying a one-bedroom condo but know this will only suit your lifestyle for a short period of time, less than 10 years, I would suggest "Marrying the home and dating the rate" with the mindset that you can refinance at a later date.
Please keep in mind – that the house hacking and English basement options rely heavily on RENTAL INCOME and that is NOT always a guarantee – so there is innate risk with these methods. Also, my lawyer wanted me to mention that I am not a mortgage broker and you should always speak with a lender to see if these options would work for you. Regarding the actual market and what is out there and currently happening on the streets in D.C., Maryland, and Delaware, you should reach out to me.
Justin Noble is a Realtor with Sotheby's International Realty licensed in D.C., Maryland, and Delaware for your DMV and Delaware Beach needs. Specializing in first-time homebuyers, development and new construction as well as estate sales, Justin is a well-versed agent, highly regarded, and provides white glove service at every price point. Reach him at 202-503-4243,  [email protected] or BurnsandNoble.com.
Wharf celebrates fifth anniversary on Oct. 12
Live music, sidewalk sales, food, and drink on Southwest waterfront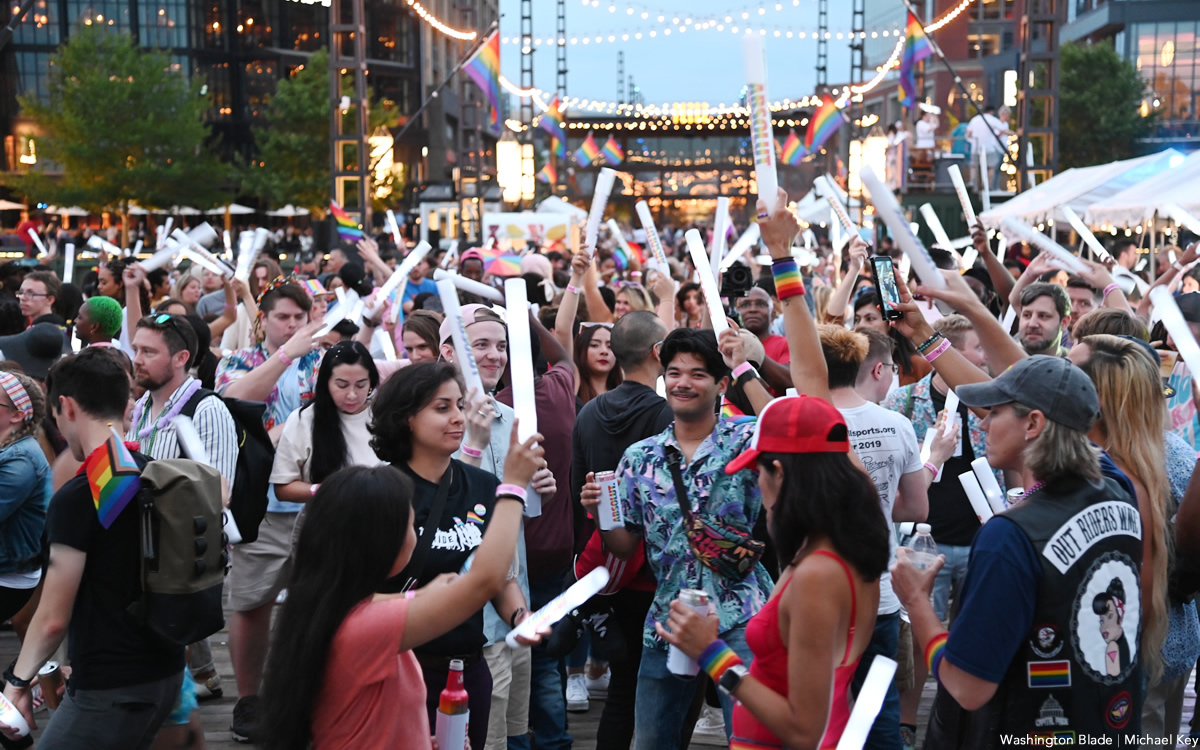 Five years in, the sweeping Wharf is only growing. On Oct. 12, the city's glittering renewal project that established the Southwest neighborhood as a waterfront destination, is celebrating a two-fold event: its fifth anniversary and the substantial near-completion of the entire development. With Phase 1 built out and Phase 2 tantalizingly close, this mile-long stretch along the Potomac River has come to life with restaurants, retailers, residences, hotels, shops, and businesses, surrounded by monumental views and a vibrant culture.
The celebration on Oct. 12 runs from 5-8 p.m., with activities, live music, sidewalk sales, outdoor vendors, and food and drink specials along the entire strip. Jarreau Williams will take the stage for live music on the Transit Pier floating stage, followed by The JoGo Project at 6:45 p.m. The event concludes with a fireworks finale just before 8 p.m. Meanwhile, an indoor ceremony kicks off at the new Pendry Hotel at 5:30 p.m., featuring remarks by Congresswoman Eleanor Holmes Norton and Mayor Muriel Bowser.
The Killers headline at The Anthem at 8 p.m. for that venue's fifth anniversary show.
Phase 1 of The Wharf opened in 2017, with more than two million square feet of residences, offices, hotels, shops, restaurants, and a marina. It also featured intentional public areas, including parks, promenades, piers, and docks. Phase 1 also saw the establishment of a new water taxi system, the Southwest Neighborhood Shuttle, and a new bike lane. Some of the city's most popular restaurants kicked off during Phase 1, like Del Mar, Grazie Grazie, ilili, Kaliwa, and Mi Vida.
Phase 2 will include a robust roster of chef-driven restaurant concepts, and 1.25 million square feet of development, including offices, hotels, restaurants, and shopping, in its own section of redeveloped waterfront. It will also include 225 boat slips and a 1.5-acre green space. New restaurants planned include:
• Flora Flora (655 Water St., S.W., 2nd Floor): Latin-influenced poolside restaurant combining the cuisines of Mexico, Peru, and Argentina.
• Gordon Ramsay Fish & Chips (665 Wharf St., S.W.): Michelin-starred chef Gordon Ramsay's British-themed counter offering elevated fish & chips.
• Gordon Ramsay Hell's Kitchen (652 Wharf St. SW): Ramsay's surf-and-turf restaurant, which pays tribute to his hit "Hell's Kitchen" TV show, with steak and seafood offerings, including its famous Beef Wellington and lobster risotto. Located in a two-story building directly on the water.
• Kinfolk Southern Kitchen (685 Wharf St., S.W.): Americana bourbon and barbecue restaurant featuring spirits and smoky flavors.
• Philippe by Philippe Chow (635 Wharf St.): Iconic New York City restaurant for almost two decades. Philippe Chow has become a staple with a world-renowned menu of Beijing-style dishes that has pioneered the way for elevated Chinese cuisine in the U.S.
• Slice of Match Box (664 Maine Ave SW): Wood-fired pizza eatery taking the best of regional brand Matchbox in a fast-casual setting with table service and a full bar.
At full build-out, the mixed-use neighborhood will feature more than 3.2 million square feet of development along a mile of Washington, stretching from the Municipal Fish Market at the north end to Fort McNair in the south. In total, the Wharf will have 300,000 square feet of retail space, featuring more than 85 restaurants and retail shops. And beyond the boats, there is also a free kayak and paddleboard launch.
This event kicks off The Wharf's "Season of Celebration," featuring nine months of community events and experiences commemorating the completion of The Wharf. This includes everything to a Dia de Los Muertos celebration, a holiday boat parade, Mardi Gras, and, of course, Pride on the Pier in June.
Make the most of the market and keep a positive perspective
Home sales are slowing and interest rates are rising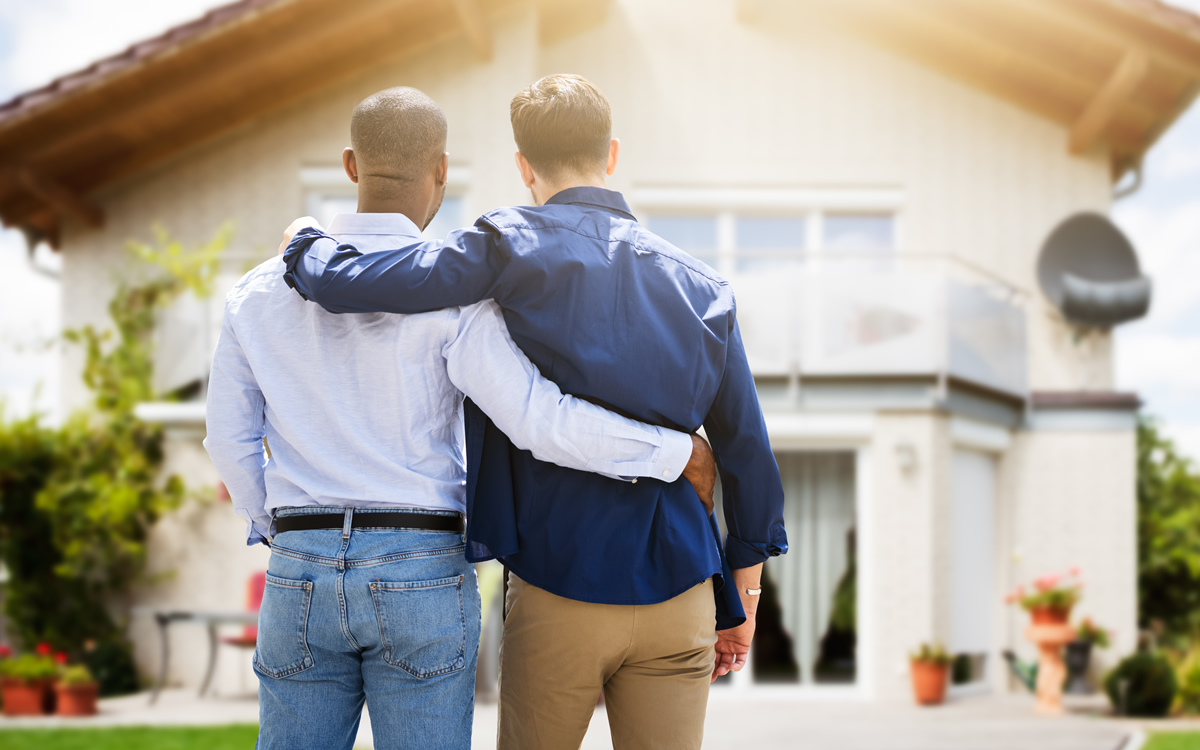 Over the course of the last year, what was once a red-hot housing market has experienced a cool-down. Home sales have been slowing, and interest rates are rising as the Federal Reserve continues to try and tame inflation and soaring prices. Rates are currently sitting at their highest point since late 2008, and are more than double their level a year ago.
Any time interest rates rise and the market slows down, concern is understandable – but there are always silver linings, and viewing the market from a broader historical perspective is important. A few of those silver linings include:
• Interest rates remain historically low: Since the end of 2021, mortgage interest rates have jumped by more than 2 percentage points, climbing above 6% as of September 2022. As a result, mortgage payment amounts have also risen. It's easy to look at rising interest rates and higher mortgage payments and worry – but when viewed in perspective over the course of the last several decades, rates are still very low. According to Freddie Mac, over the past half-century, rates have averaged nearly 8 percent, and in the early 1980s, even reached as high as 18 percent. When considered in that context, today's housing market is still far healthier than at other points in recent history.
• Inventory is up: Another benefit of the current market is that inventory is up. For those interested in purchasing a home, this means that there is a wider variety to choose from, and time can be devoted to truly finding a home that checks all of the boxes, rather than simply rushing to make an offer on one of the few that are available.
• Offers are more likely to be accepted: The fact that more inventory exists in the current market allows buyers to potentially place a reasonable offer on a home and have it accepted. This is a stark contrast to the situation of a year ago, where buyers frequently had to rather worry about engaging in an ongoing bidding war where prices became inflated and offers were less likely to be accepted.
Ultimately, conditions are much better in the real estate market now, even with slightly rising interest rates, than they were the last time the housing market went through a major correction. In fact, following the subprime mortgage crash of 2007 and the subsequent recession, home values dropped by nearly half in some markets. Millions of borrowers found themselves underwater on their mortgages, and many buyers were hesitant to make purchases in such a difficult and unpredictable market. Currently, many expect that while home appreciation may decline slightly, it will likely remain above the historical average.
While the market may not be as robust as it was a year ago, there are still plenty of positives. A key aspect of making the most of any market is finding a real estate agent who can guide you through the process and help you reach your goals. This can make all the difference between a smooth and successful experience, and a stressful one. At GayRealEstate.com, we're here to help you find the perfect agent for your needs.
At GayRealEstate.com – We're Here for You
One thing is certain about the real estate market – over time, it will change and fluctuate. There will be ups and downs. At times it may be ideal for sellers, at other times, more ideal for buyers. Regardless of how the market shifts, however, one thing is constant – at GayRealEstate.com, we're here for you. It is our passion to connect LGBTQ home buyers and sellers across the country with excellent and experienced LGBTQ-friendly realtors who know and love their communities. We are committed to helping you achieve your real estate goals, whatever they may be. If we can help you, visit us at GayRealEstate.com today to get connected and get started. 
Jeff Hammerberg is founding CEO of Hammerberg & Associates, Inc. Reach him at 303-378-5526 or [email protected].