Mayor confirms D.C. withholding funds from trans group
Health Department mum on help for displaced clients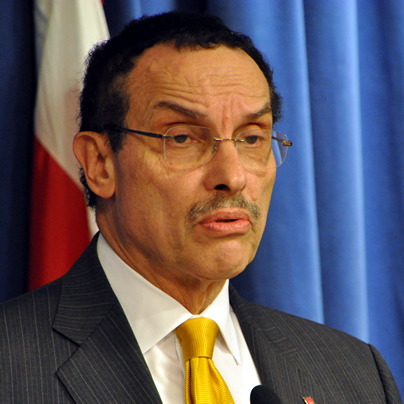 D.C. Mayor Vincent Gray acknowledged that tax liens filed against Transgender Health Empowerment by the IRS has forced the city to discontinue its funding for the organization, even though it has provided important services for the transgender community.
In an interview with the Washington Blade on Saturday, Gray said he was aware of ongoing financial problems at THE, the city's oldest and most prominent transgender advocacy and services organization.
Among other things, the group has provided HIV and housing-related services for transgender clients through funding from city grants.
"I don't know the details of how much and that sort of thing," Gray said in referring to how much money THE owes the IRS.
"But any organization that has a grant from the government is going to have to comply with the basic rules of conformance with the requirements of the government, including paying your taxes," he said.
"So while they certainly have been helpful and I have a lot of admiration for that organization, they are going to have to straighten this out," Gray said. "It wouldn't be fair if organization X is absolved of responsibility and organization Y would be held accountable for this."
Added Gray, "So we'll work with them to try to get this resolved. But they're going to have to pay the taxes. There's no question about that….It's a basic, fundamental rule that any organization that has a grant or contract with the government – they have to take care of these basic administrative responsibilities."
Gray's comments came at a time when transgender activists have expressed concern that the D.C. Department of Health, which is responsible for monitoring THE grants, has not said whether it's taking steps to redirect the group's clients to other service providers.
"Transgender Health Empowerment (THE) has had to dramatically curtail their services due to financial difficulties," said the D.C. Trans Coalition in a statement on May 9.
"This reduction happened very suddenly, and services trans community members depend on have been abruptly cut off," the statement says. "Immediate action must be taken to ensure THE clients get services they need to ensure continuity of care."
The statement says D.C. Trans Coalition "stands with THE's clients and calls on the D.C. government, as THE's primary funder, to act quickly to make sure that necessary services continue."
A spokesperson for the Department of Health, as well as its gay interim director, Dr. Saul Levin, and the gay head of the department's HIV/AIDS office, Dr. Gregory Pappas, have not responded to requests for comment and requests for information on the THE situation from the Blade.
THE's executive director, Anthony Hall, has also declined to comment. Brian Devine, THE's finance manager, told the Blade the group's board of directors, which met recently, decided the organization would not issue a statement at the present time.
Transgender activist Ruby Corado, director of Casa Ruby, an LGBT community center in Columbia Heights that reaches out to the Latino and transgender communities, said THE clients have approached Casa Ruby for assistance after discovering that services at THE were no longer available to them.
She said officials with the Department of Health had not responded to her request for information about who, if anyone, would provide help for the THE clients displaced by THE's reduction in services.
"I have an issue with the government doing that," Corado said. "You just don't drop people like that. If you are withholding money from an agency that is providing services you need to make sure that in the meantime you are able to transition the clients," she said. "And I don't think that has happened."
Public records at the D.C. Office of the Recorder of Deeds show that the IRS filed at least 10 liens against THE since early 2010. Most are due to THE's failure to pay employee payroll taxes, the records show.
As a non-profit organization, THE is not required to pay taxes on income from private donations, government grants or other income sources.
Another sign of THE's financial problems surfaced last week when its web hosting company suspended the group's website. "This site has stepped out for a bit," a note on the only remaining page of the site says. A phone number on the page directed to the "site owner" takes callers to the billing department of the web hosting company Go Daddy.
Whitman-Walker announces leadership change
CEO Ryan Moran to become Deputy Secretary of Health in Maryland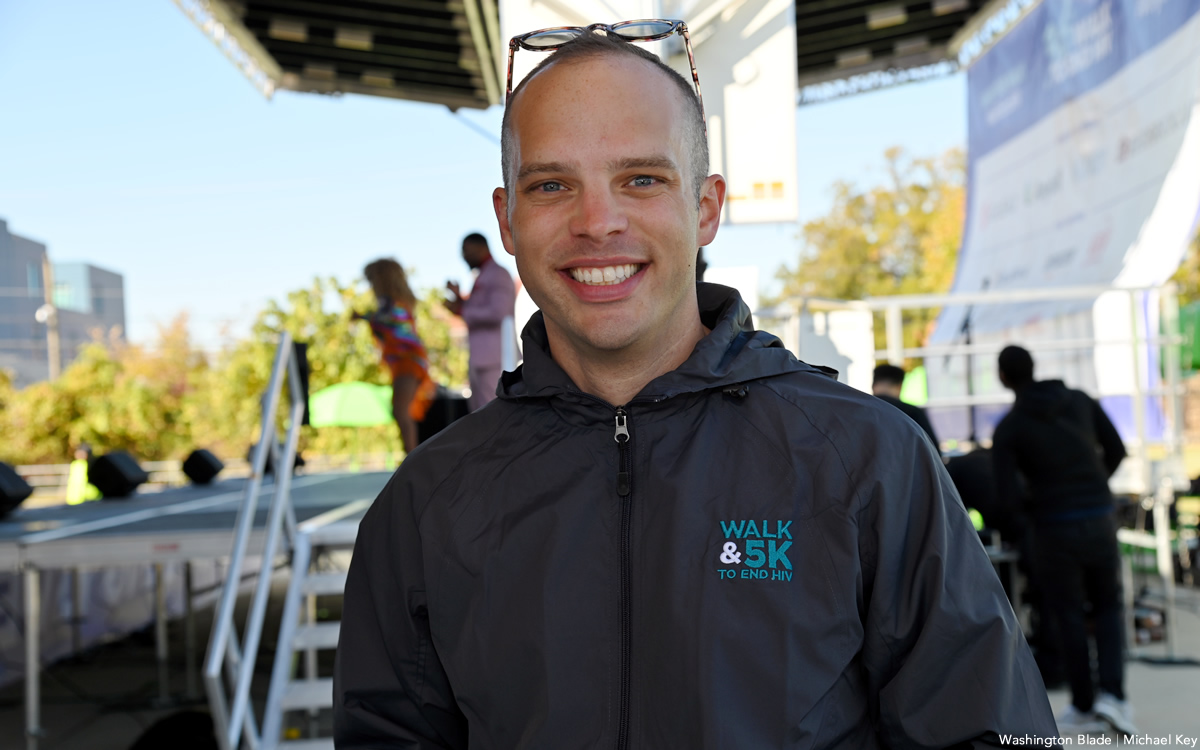 Dr. Ryan Moran, who has served since 2021 as CEO of the Whitman-Walker Health System, an arm of D.C.'s longtime LGBTQ and HIV health services provider Whitman-Walker Health, will be leaving his position next month after being named as Deputy Secretary of Health and Healthcare Finance and Medicaid Director for the State of Maryland.
According to a March 21 statement released by Whitman-Walker, Moran will begin his new job as a member of the Maryland Department of Health's senior leadership team effective April 12.
The statement says Cindy Lewin, an official with nonprofit organizations for more than 25 years and who previously served as Executive Vice President and General Counsel at the AARP, will serve as interim CEO at Whitman-Walker Health System beginning April 10.
Around that time, the statement says, Whitman-Walker will begin a nationwide executive search "to secure a permanent CEO" for the top position at Whitman-Walker Health System.
The statement points out that Naseema Shafi will continue in her role as CEO of Whitman-Walker Health, the other component of Whitman-Walker that directly provides and oversees medical and health care services to patients and clients, including those from the LGBTQ community.
Whitman-Walker Health System, among other things, advances the mission of Whitman-Walker through expanding its financial and fundraising capacity through the Whitman-Walker Foundation, the Whitman-Walker Institute, and the Whitman-Walker Health System Real Property Holdings, the statement says.
"Whitman-Walker Health System is grateful for Ryan's visionary leadership, which has advantageously positioned us for our once in a generation expansion of research and health services with our move to the Saint Elizabeth campus this year," said Dr. Ann Bonham, the Whitman-Walker Health System Board Chair.
"While the organization will miss Ryan, his enthusiasm and passion for the work and his commitment to the mission of Whitman-Walker, I am sure he will be a transformative leader in his new role," Bonham said.
"I am deeply grateful to Whitman-Walker for the opportunity to steward our mission-driven organization as a regional and national leader in LGBTQ+ care, advocacy, research, and education," Moran said in the statement.
"I am honored to have contributed to this organization's rich history, and I am proud of the work Naseema Shafi and I have accomplished together and of the exceptional board senior leadership team, and staff for their collaboration in building a strong foundation for Whitman-Walker's future success," he said.
The statement announcing the Whitman-Walker leadership change notes that Moran played an important role in continuing the organization's previously started plans for opening its new Max Robinson Center at the city's St. Elizabeth's campus in Southeast D.C. According to the statement, the new center will provide services and programs to more than 15,000 people each year, a 300 percent increase from the existing Max Robinson Center located in Anacostia.
Comings & Goings
Inouye named Deputy Assistant Secretary in communications at Dept. of Education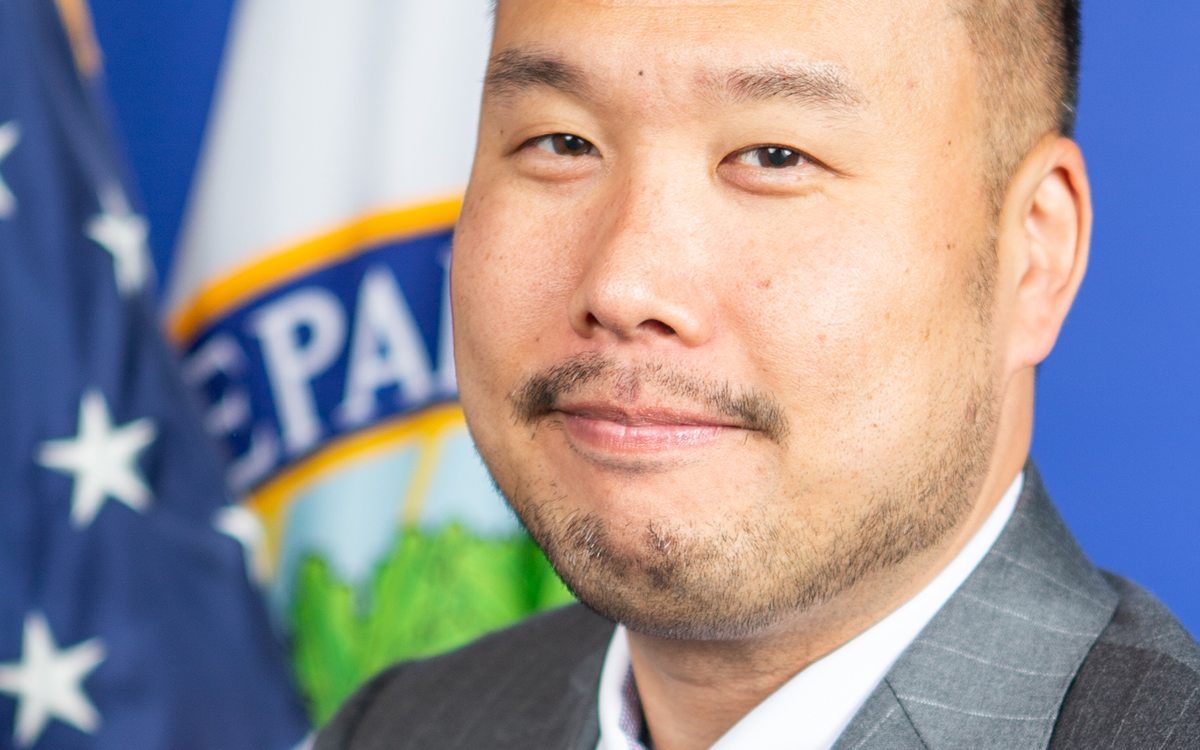 The Comings & Goings column is about sharing the professional successes of our community. We want to recognize those landing new jobs, new clients for their business, joining boards of organizations and other achievements. Please share your successes with us at [email protected].
Congratulations to Shin Inouye on his appointment as Deputy Assistant Secretary in the Office of Communications and Outreach, U.S. Department of Education. He said, "I'm honored to join the Biden-Harris administration and the amazing team under Secretary Cardona. Working with my outstanding colleagues, I am confident we will meet our goal to raise the bar and promote academic excellence in America."
Previously, Inouye served as Executive Vice President of Communications, The Leadership Conference on Civil Rights and Human Rights, The Leadership Conference Education Fund. He also held a number of high-level positions in the Obama administration, including Press Secretary and Acting Senior Adviser for Intergovernmental and External Affairs, Department of Homeland Security, U.S. Citizenship and Immigration Services; Adviser for Intergovernmental and External Affairs, Executive Office of the President; White House Office of Communications: Director of Specialty Media; and as an authorized spokesperson for the Obama Inaugural Committee, with a focus on specialty media outlets.
Inouye has received many honors, including being named one of 25 "LGBTI next generation leaders to watch" by Out in National Security and the Atlantic Council; and one of "40 Asian American Pacific Islander National Security & Foreign Policy Next Generation Leaders" by New America and the Diversity in National Security Network.
Congratulations also to Tristan Fitzpatrick, on his promotion to Senior Communications Consultant at APCO Worldwide. Fitzpatrick said, "I am thrilled to start this new position and look forward to the start of a new chapter advising clients on how to best achieve their communications and public affairs goals." Tristan has worked with APCO for the past year and a half. They are the fifth largest independently owned PR firm in the United States. Prior to that, Fitzpatrick was a Digital Media Specialist with the National Public Pension Coalition in D.C. He worked as a Communications and Digital Adviser, to the Biden for President campaign. He advised the campaign's Out for Biden Coalition on communications and digital best practices for turning out 11 million LGBTQ and 57 million pro-equality voters. Tristan has also been a Communications Manager and Digital Outreach Coordinator, Cancer Support Community, Washington, DC.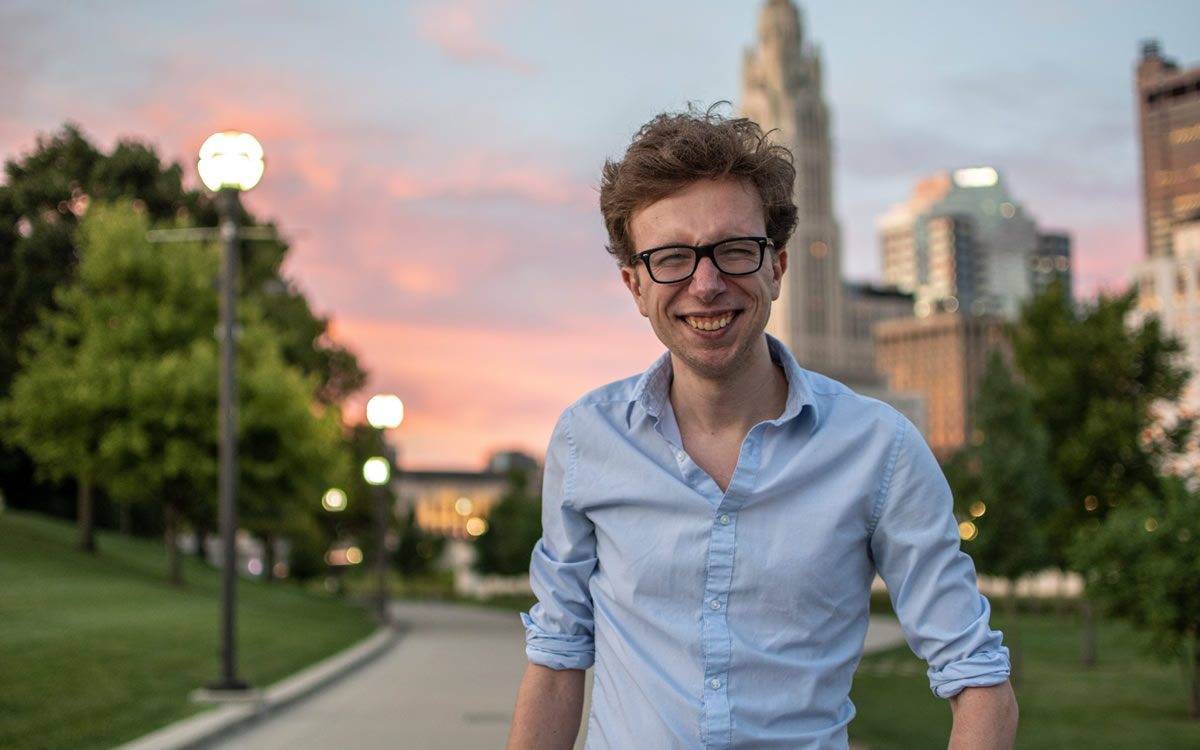 Trans people lost to drug overdose remembered at D.C. tribute
Citywide 'Celebration of Life' held at Metropolitan Community Church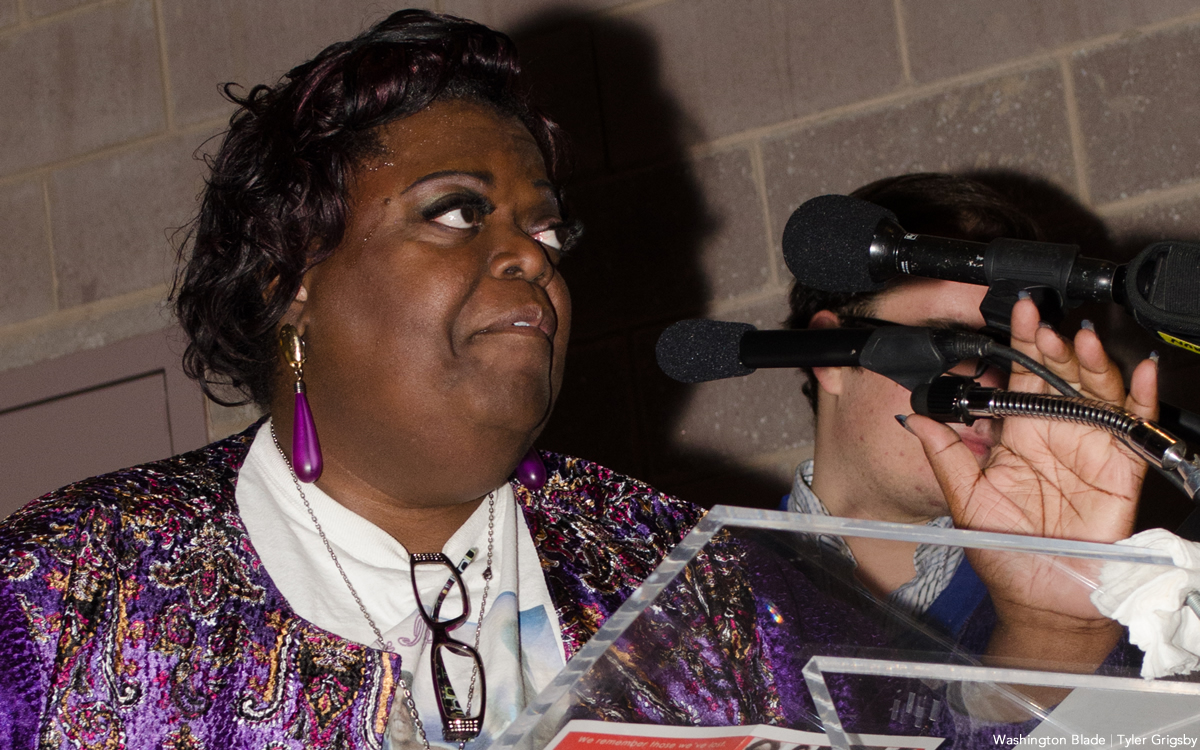 About 50 people turned out on Saturday, March 18, at D.C.'s Metropolitan Community Church for a Citywide Memorial Celebration of Life for at least seven local transgender people who lost their lives from a drug overdose within the past two months.
"We lifted up the lives of those who recently and before passed amongst the transgender community," said longtime D.C. transgender advocate Earline Budd, the lead organizer of the event.
"The goal was to send a clear message to D.C. officials that we will not sit by silently while members of the LGBTQ community are dying as a result of the OVERDOSE epidemic here in D.C. and around the country," Budd said in a Facebook post.
Budd told the Washington Blade this week that she and others involved in organizing the memorial celebration are planning a series of conversations with city officials and LGBTQ community stakeholders to push for strengthening the city's overdose prevention and response programs targeting LGBTQ people at risk for a drug overdose.
Among those participating in the March 18 celebration of life event were Rev. Elder Akosua McCray of Unity Fellowship Church of D.C.; Rev. D. Amina B. Butts of New Hope Baptist United Church of Christ of D.C.; and Rev. Cathy Alexander of D.C.'s Metropolitan Community Church.
Among those who spoke at the event was Tyler Edge, the associate director of D.C. Mayor Muriel Bowser's Office of LGBTQ Affairs.
The trans people who recently lost their lives to a drug overdose and whose names were listed in the program book handed out at the memorial tribute include Diva Chole Mason, Kenneth Isaac "Candy," Terri Holland, Lourica Potts, Cee Cee Creek, Tyneisha Phillips, and Danielle Pinkney.
Budd said among the plans by her and community supporters to address the overdose problem faced by some in the LGBTQ community include arranging for a more targeted approach to distribute and make accessible the lifesaving medication Narcan, which reverses an opioid overdose if administered quickly through a nasal spray device.
She said the plan also calls for pushing for a wider distribution of test kits for determining whether the deadly substance fentanyl, the cause of most drug overdose deaths, is present in recreational drugs such as cocaine, MDMA, and crystal meth.
"That's what our goal is, and we may end up saving some lives," Budd said.