May 22, 2013 at 5:00 pm EDT | by Staff reports
Study quantifies bullying effects in students
NEW YORK — Students targeted because they're believed to be gay — as many as one in seven young teens — are much more likely than others to be suicidal and depressed, a new survey finds according to a report in Health magazine.
More than 10 percent of eighth-grade boys and girls reported that they're victimized because of perceived sexual orientation, according to a large survey of students in Washington State, the article said.
"It has a profound impact on their quality of life and the way they think of themselves," Donald Patrick, a professor of health services at the University of Washington in Seattle, was quoted as saying in the article. "Those in eighth grade are in a particularly vulnerable position."
These children "feel alone in life, that they don't feel as good as other people and their self-esteem is highly affected," Patrick told Health.
The survey results were published online May 16 in the American Journal of Public Health. The study is based on a 2010 survey of nearly 28,000 students in grades eight, 10 and 12. Among boys, 14 percent of eighth-graders, 11 percent of 10th-graders and 9 percent of 12th-graders reported being bullied within the previous month because they were thought to be gay, the article noted. The numbers were 11 percent, 10 percent and 6 percent, respectively, for girls.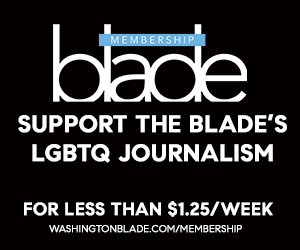 Sign Up for Blade eBlasts