Rippin' & tearin' & strippin'
Melissa Etheridge on Wolf Trap and why drastic health steps should be weighed carefully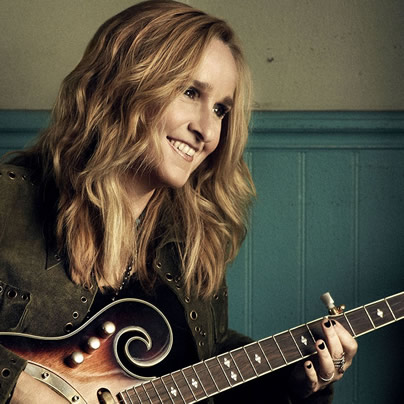 Melissa Etheridge
With guest Eric Hutchinson
Tuesday
8 p.m.
Wolf Trap
Filene Center
1551 Trap Road
Vienna, VA
$35 (lawn)-$65
wolftrap.org
When we talked to Melissa Etheridge last year the conversation turned — as one might expect in an election year — to politics. So this time we focused on music. The lesbian rocker plays Wolf Trap Tuesday night. Her comments have been slightly edited for length.
WASHINGTON BLADE: Last time you were here you played the Strathmore, which is kind of stately, whereas Wolf Trap is outside and more earthy. Does the venue affect the kind of show you play?
MELISSA ETHERIDGE: Yes, totally. One of the things I do before I even write out a set list is I go stand on stage and look out and really get a feel for what the venue is like. Is it indoors, outdoors, is the first row up close, will people be able to stand, are they soft seats, hard seats? I've been touring for 25 years so I'm very conscious of what kind of show can be produced at each place and it does make a difference in what songs I play. This will definitely be different from the Strathmore show. I love playing Wolf Trap and I don't think I've ever sweated as much on stage as when I've played Wolf Trap. It was just so humid last time I was there, I was really soaked even before the show. But yeah, it's gonna be much more rock and roll out there.
BLADE: How do you manage to do those big rock money notes year after year? Rock singing, of course, often doesn't use proper vocal technique that they teach you in classical singing and some singers get vocal cord nodules while others, like Tina Turner perhaps or many gospel singers, seem to be able to growl and howl for decades on end with no problem. Have you ever strained your voice letting it rip so to speak?
ETHERIDGE: I learned a long time ago playing in bars how to make that growly rock and roll sound but not harm the vocal cords. It's not really screaming, it's like a stage scream. That and having a good understanding of how not to tax the voice too much in doing that style of singing, also helps. I usually don't sing more than three night in a row. I can do four, but it will start to wear down after awhile and the shape of my voice is definitely related to everything. If I'm tired, if I haven't eaten right, if I'm stressed, all those things affect it. But as long as I can eat right and sleep well, I can be on the road and do the rock and roll stuff out there every night.
BLADE: How have you found the right balance throughout your career of knowing when to play up the all-out rock stuff versus having enough of a commercial, pop/AC vibe on your various projects to get some radio and mainstream exposure? Have you given much thought to those sorts of things as you've been writing and recording various records?
ETHERIDGE: Yeah, it's been a big part of understanding radio and the music business in general and then just when you kind of have a handle on it, of course it changes much like it did in the mid-'90s when I was really at the pinnacle of it. As it should — young kids grow up and they have their own stuff and I get that. I stopped, I guess around the turn of the century, trying to make my music for radio because I think that would just have been selling myself out and I realized I had a strong live audience that was not going away and would still come see me play, so I really dedicated myself to making the music that I love and not trying to be so much pop. Which is fine — I mean, I love a good pop song like everybody else does, but I don't limit myself to that anymore. The most important thing in my mind when I'm writing and recording is how is this going to translate to the live stage. That's more the guideline.

BLADE: And yet many veteran acts who have that loyal fan base have great numbers the first week out with a new album and like you said, do fine filling decent-size venues, yet without any radio traction, the albums can come and go so quickly it seems. Has there been any frustration with that at various times? Any sense of a diminishing return for all the hard work?
ETHERIDGE: Well yeah, of course you always hope there's maybe something there radio can hold on to a little and you would always like to make your record company a little money, that's always nice. Yet I really have learned to let it go because I think the music does sort of manage to find its own way. I just stumbled on some online music site where these two rock critics were saying my last album "4th Street Falling," that if it had been released by some up-and-coming singer, it would have really represented kind of the future of rock and roll or something so yes, there is sometimes an advantage to being not as established but I wouldn't trade where I am at all to be up and coming. I'm very happy with where I am overall and I feel I have a great deal of industry respect and I'm fine with that.
BLADE: You've been on Island your whole career, which is almost unheard of in this day and age. I'm sure the whole staff has changed since you started …
ETHERIDGE: Not a single person is still there from then.
BLADE: How have you navigated all the changeover?
ETHERIDGE: It's funny, there was a joke a few years ago there that everytime I had a new album out, "Oh, watch out, Melissa's got a new one, there's going to be a complete regime change." Different times my options have been up we've looked around and, you know, Island and Def Jam and Universal — it's one of the biggest labels there is. I always felt I had good relationships there so why not? The whole business has changed so much, it's nice to stay someplace if you can.
BLADE: Last time you played here, the album was just out. Do you feel freer to sing more of it live now that it's been out awhile and people have had time to let it sink in or do you skew more hit-heavy for the summer shows?
ETHERIDGE: Last fall I did kind of the "4th Street Falling" tour and I did a lot of new stuff but at that stage, I'm still listening to the new stuff, experimenting a bit and finding out which songs seem to pop more live. So I kind of play the new stuff and see which cuts were really fun for the audience and they tend to stay in the show. But yeah, it's a summer show — we're going to be doing all the hits too. We'll be singing "Come To My Window" at the top of our lungs.
BLADE: You had so many great TV duet shows over the years in terms of collaborations with other artists — Joan Osborne, Sophie B. Hawkins, Jewel, Dolly Parton. Any of those especially stand out in your mind?
ETHERIDGE: Well singing with Bruce Springsteen was a dream come true. It was like, "Oh, please let time stop." That one and singing with Dolly was just one of the greatest things that ever happened to me. I felt like our entertainment ethics were the same. She's such a great entertainer and we kind of threw things back and forth. It felt like a good game of one on one.
BLADE: One that I really remember was when you sang "You Can Sleep While I Drive" as a duet with Amy Grant. Here she was this gospel singer singing a sweet duet with you, which sort of gave it a lesbian undercurrent. It seemed kind of shocking at the time. Do you remember how that came about or if there was any hesitation in her camp to do it?
ETHERIDGE: Trisha Yearwood had covered that song sometime in the '90s, so it had kind of been in the country world, then when Amy came in and we were talking about songs we could do, she said, "Well, I want to sing 'You Can Sleep While I Drive.'" I've sang that with more people than any other song. It just kind of lends itself to that harmony duet feeling. I've known her for a long time. I met her in Europe back in '88 and have been friends with Vince too. You know she kind of went through her own tabloid-y thing but she's just so open and very very easygoing so that wasn't even part of it. It was just like, "Let's sing together and just enjoy it."
BLADE: How prolific have you been in the studio over the years? Did you overcut tracks for very many of your albums? Is there going to be a killer Melissa Etheridge box set of outtakes and rareties someday?
ETHERIDGE: I can't believe you asked that because yes, I'm working on that right now. The record company came to me and said, "You know, it's been 25 years, let's put out a box set." But I didn't want to just say, "OK, here's my songs again." I think my fans will enjoy some of these other things so I started going back into the vaults and into my storage space and found some tapes I hadn't even remembered. So it's going to be eight CDs and there's live tracks, covers, solo demo tracks, a recording of me made when I was 14, everything that didn't make it onto an album, pictures and videos. I even found a TV show I did back in 1982 in L.A.
BLADE: ETA?
ETHERIDGE: I don't know the exact date right off, but it will be in November.
BLADE: Where do you keep your Grammys, platinum albums and Oscar?
ETHERIDGE: I have a lovely office I share with my gal, Linda.
BLADE: You and Linda (Wallem) are still together?
ETHERIDGE: Oh yes, yes, yes. I finally got it right. It's a bunch of things. It's a grown-up relationship.
BLADE: As a breast cancer survivor yourself, what did you think of Angelina Jolie's announcement?
ETHERIDGE: I have to say I feel a little differently. I have that gene mutation too and it's not something I would believe in for myself. I wouldn't call it the brave choice. I actually think it's the most fearful choice you can make when confronting anything with cancer. My belief is that cancer comes from inside you and so much of it has to do with the environment of your body. It's the stress that will turn that gene on or not. Plenty of people have the gene mutation and everything but it never comes to cancer so I would say to anybody faced with that, that choice is way down the line on the spectrum of what you can do and to really consider the advancements we've made in things like nutrition and stress levels. I've been cancer free for nine years now and looking back, I completely understand why I got cancer. There was so much acidity in everything. I really encourage people to go a lot longer and further before coming to that conclusion.
PHOTOS: Freddie's Follies 20th
Arlington drag show celebrates milestone
Freddie's Follies had a 20th anniversary show at Freddie's Beach Bar in Arlington, Va. on Saturday, March 18. Performers included Destiny B. Childs, Monet Dupree, Patti Lovelace, Sasha Adams Sanchez and Ophelia Bottoms.
(Washington Blade photo by Michael Key)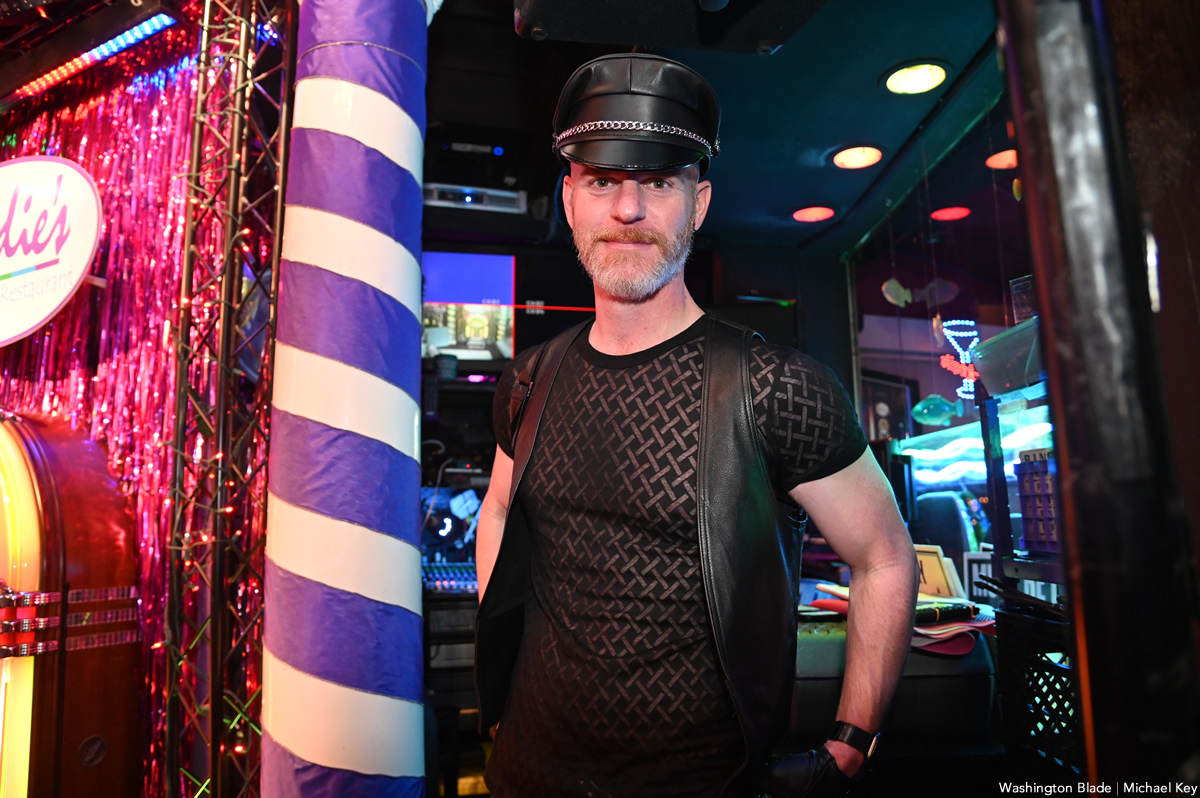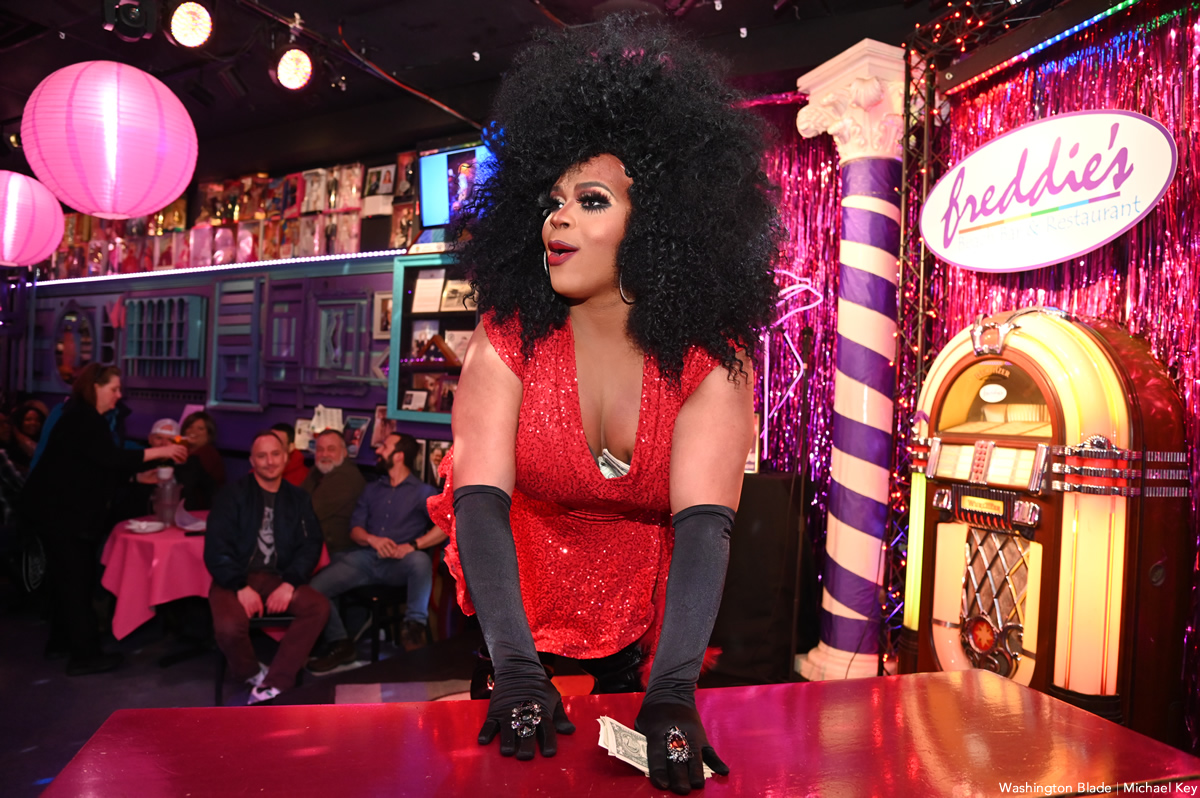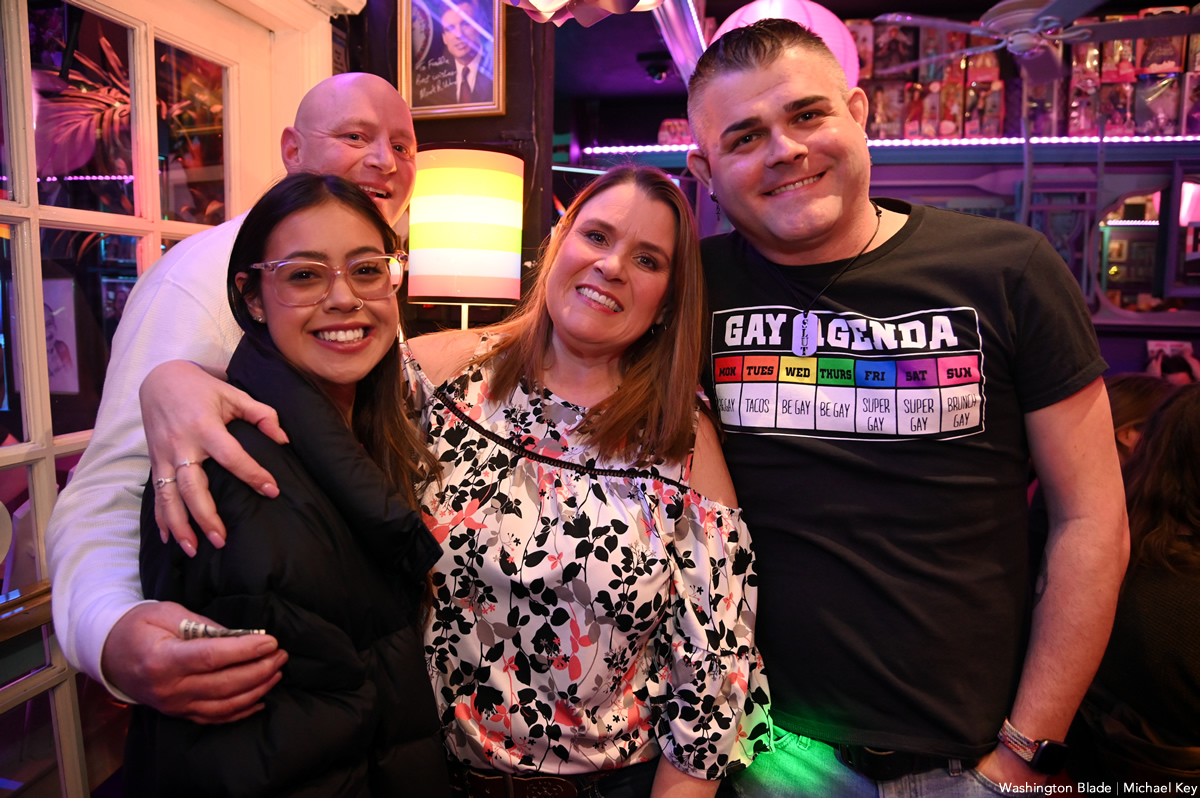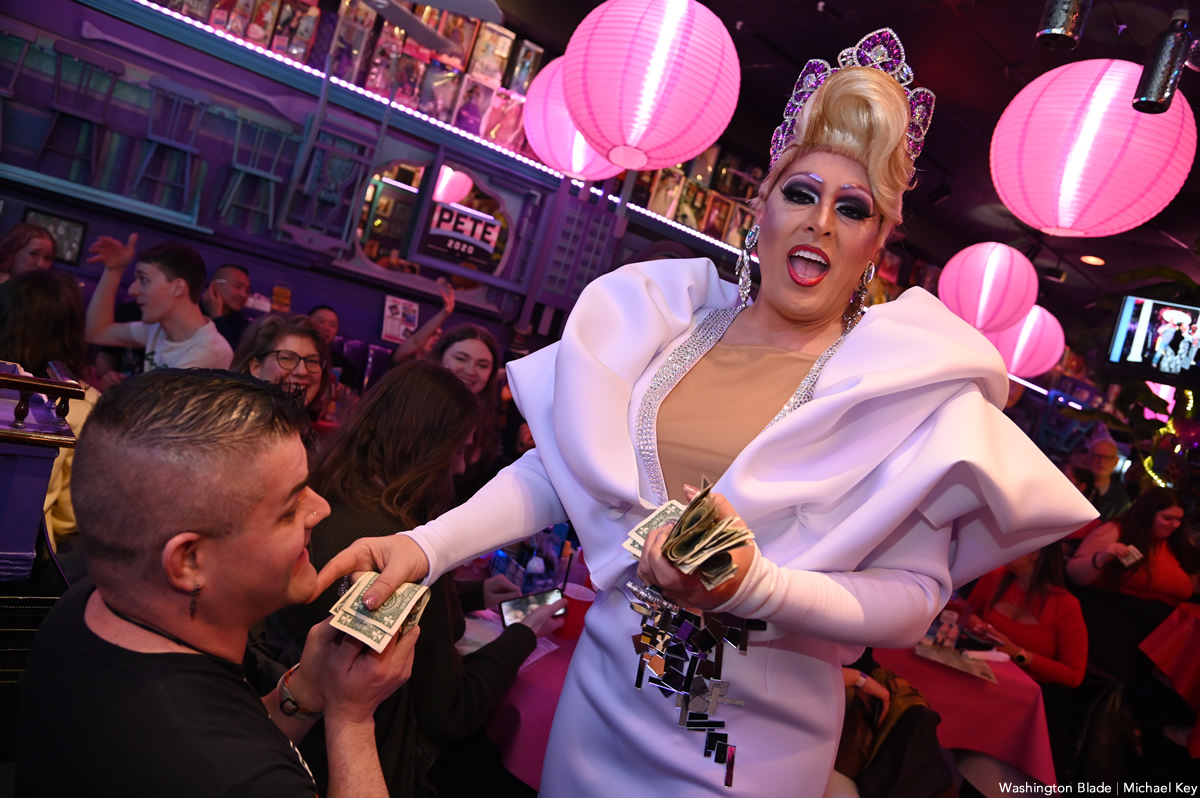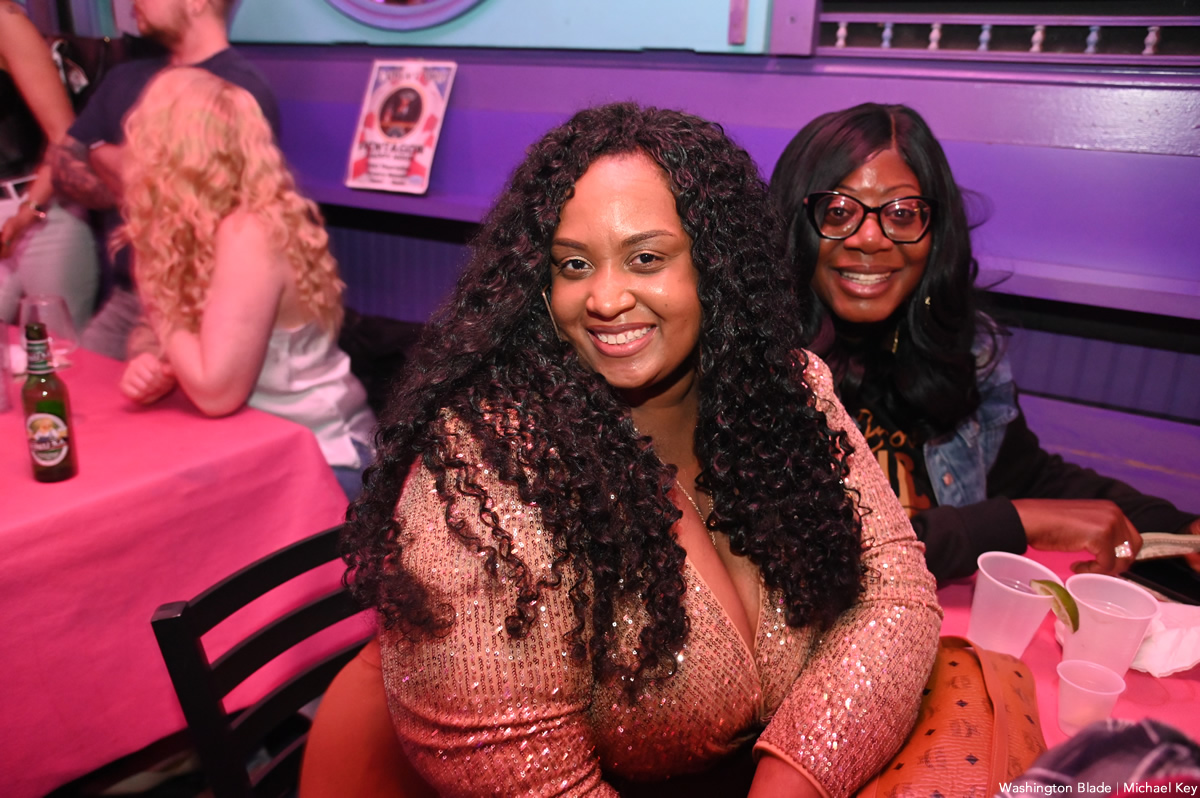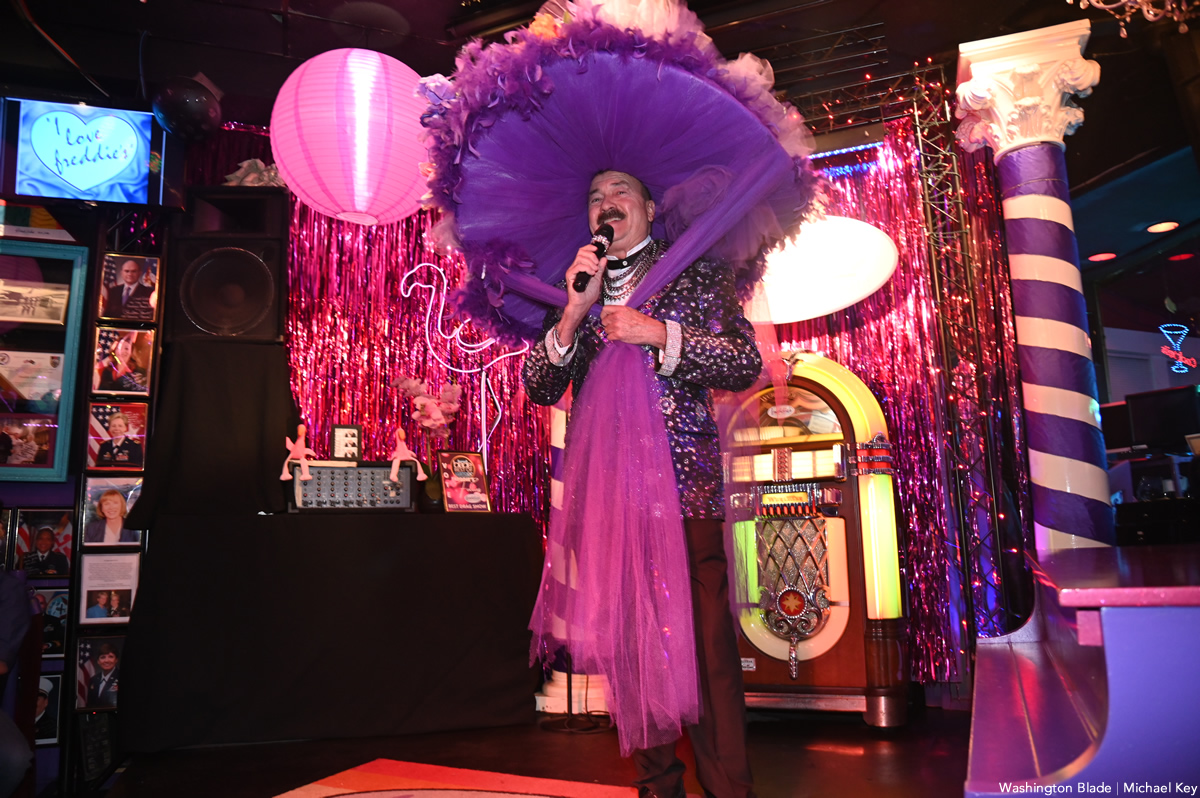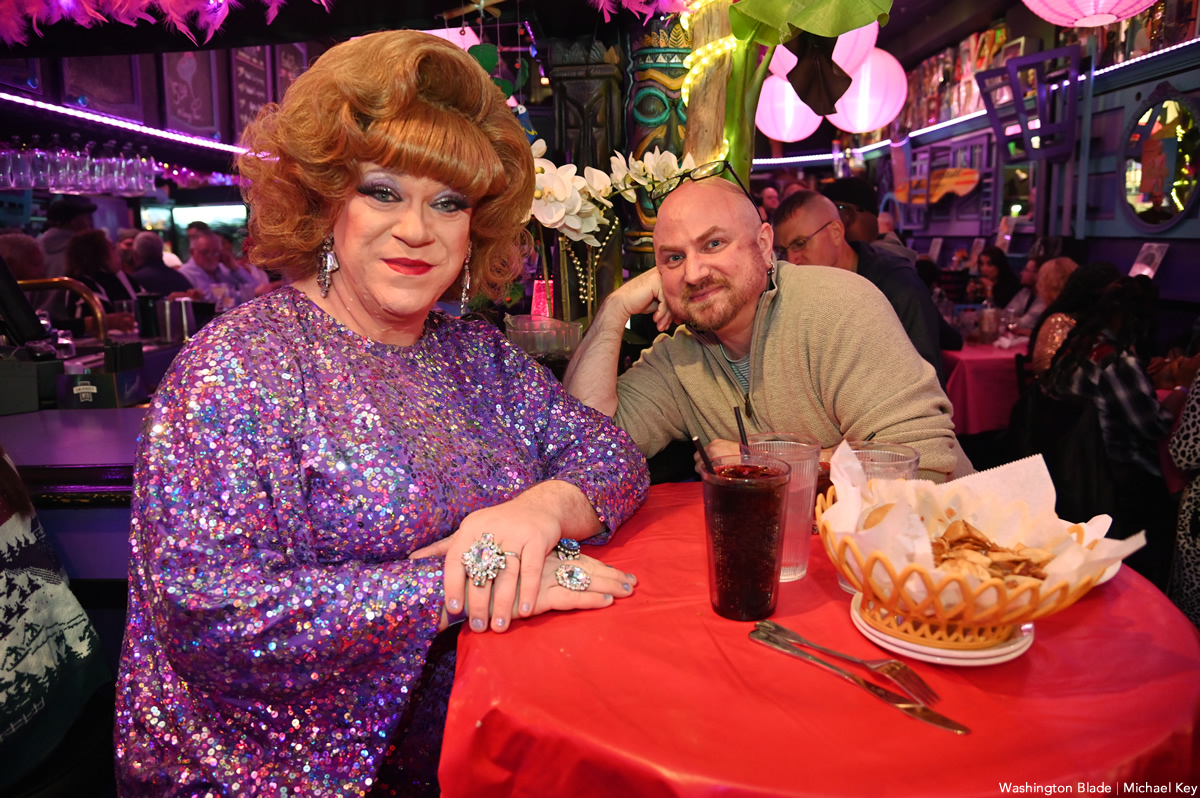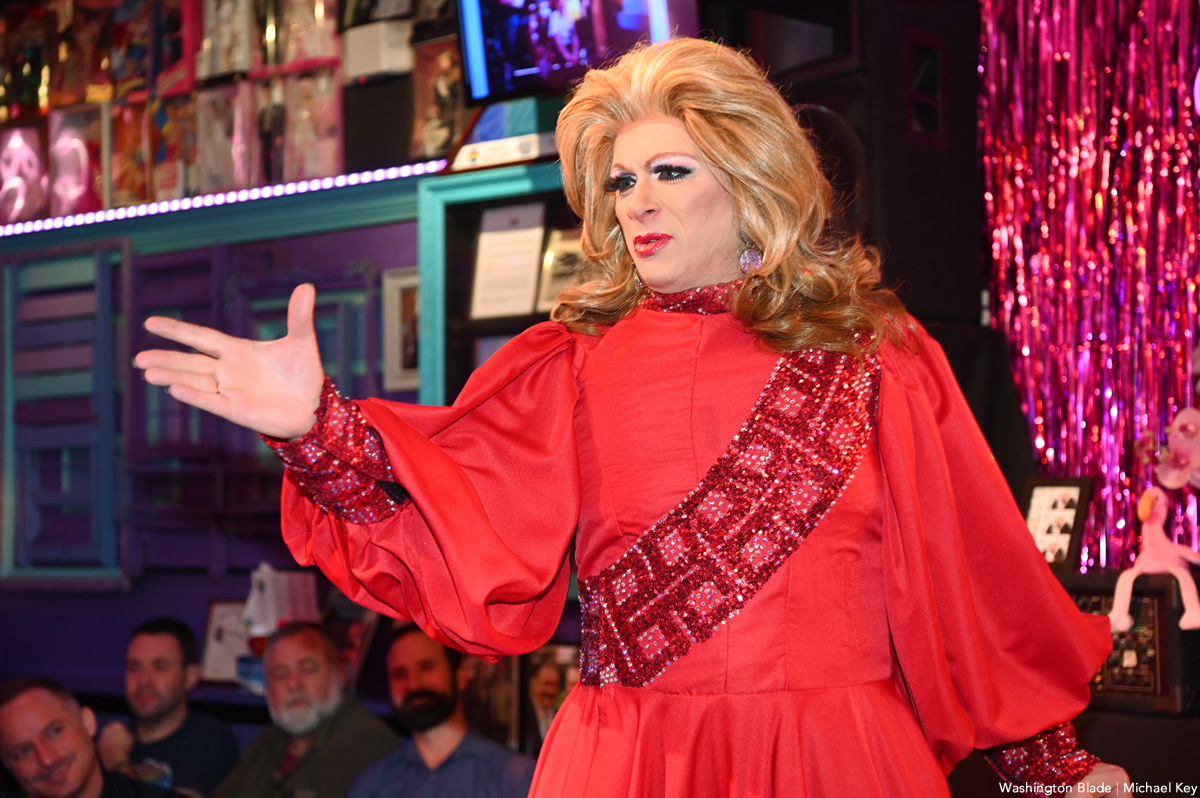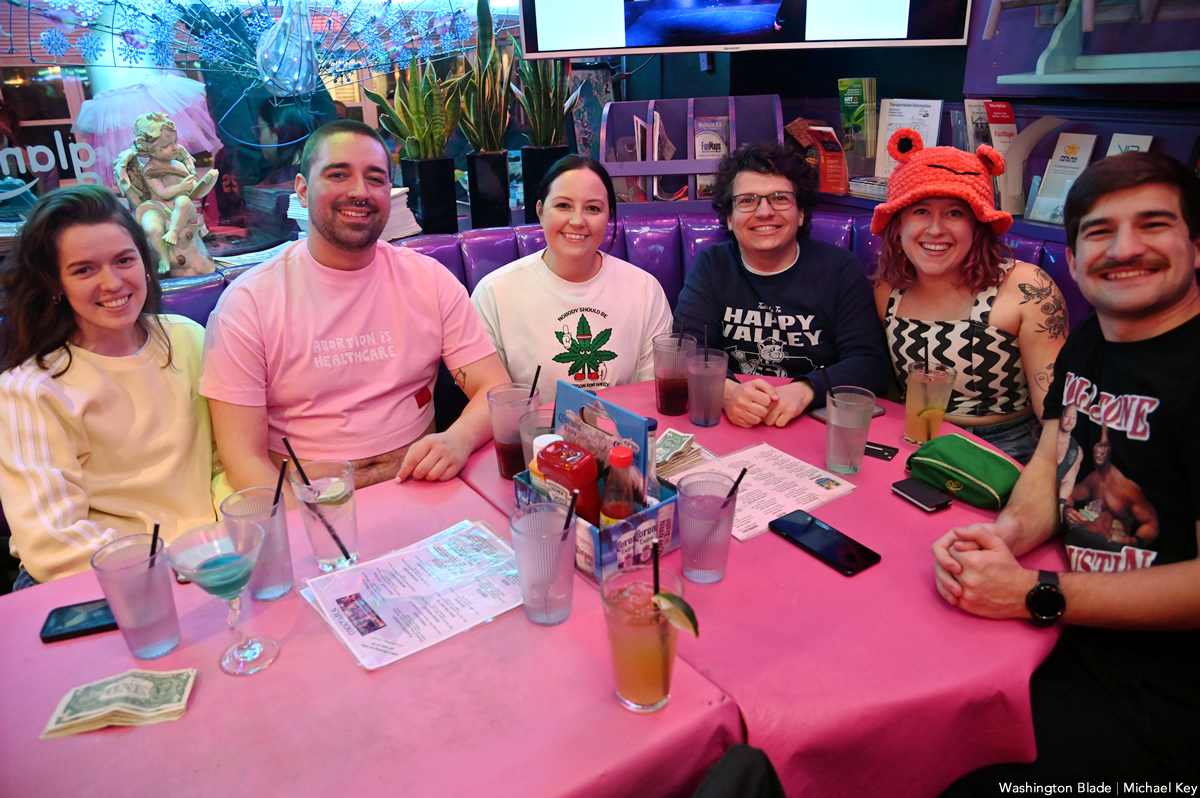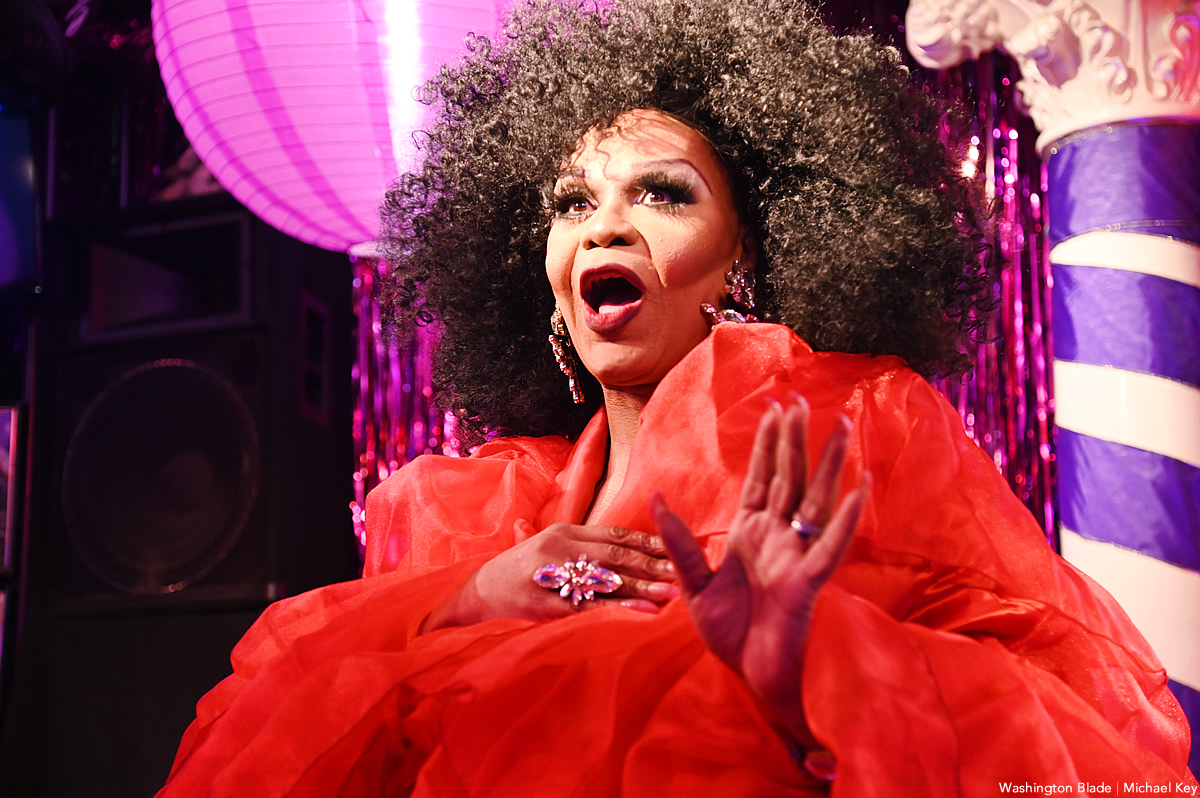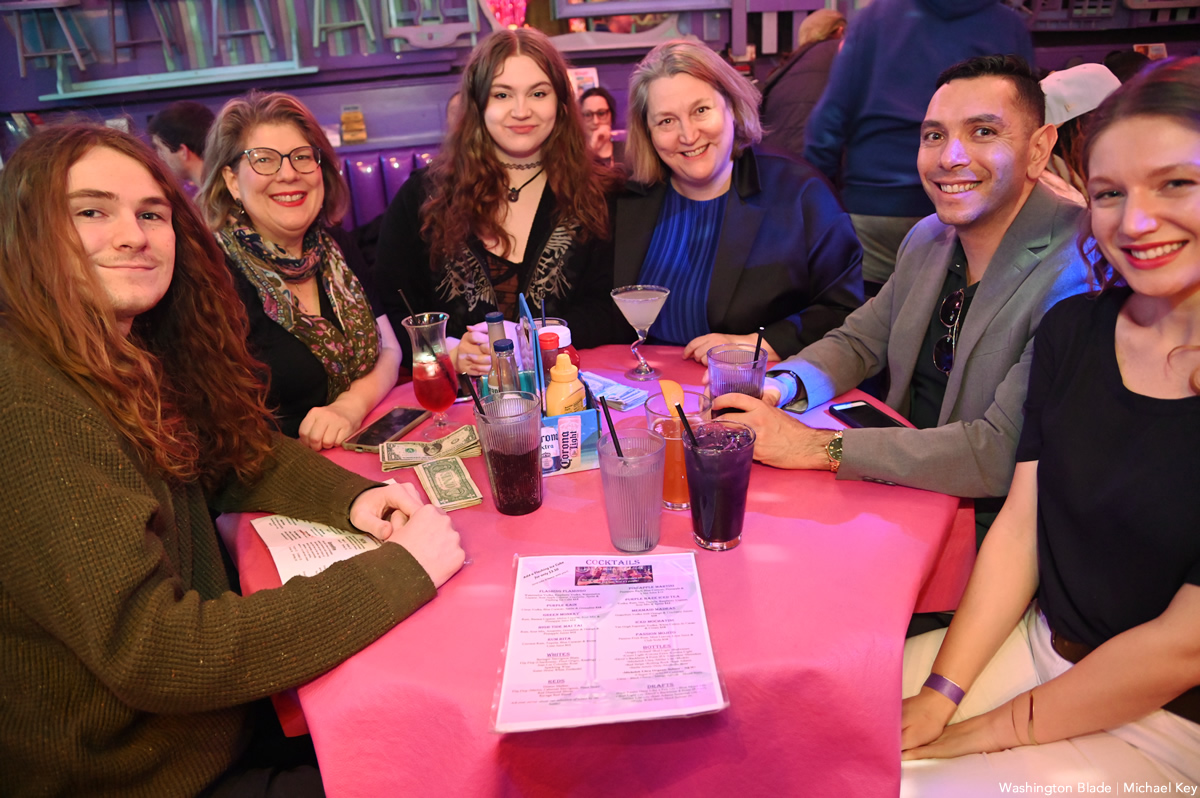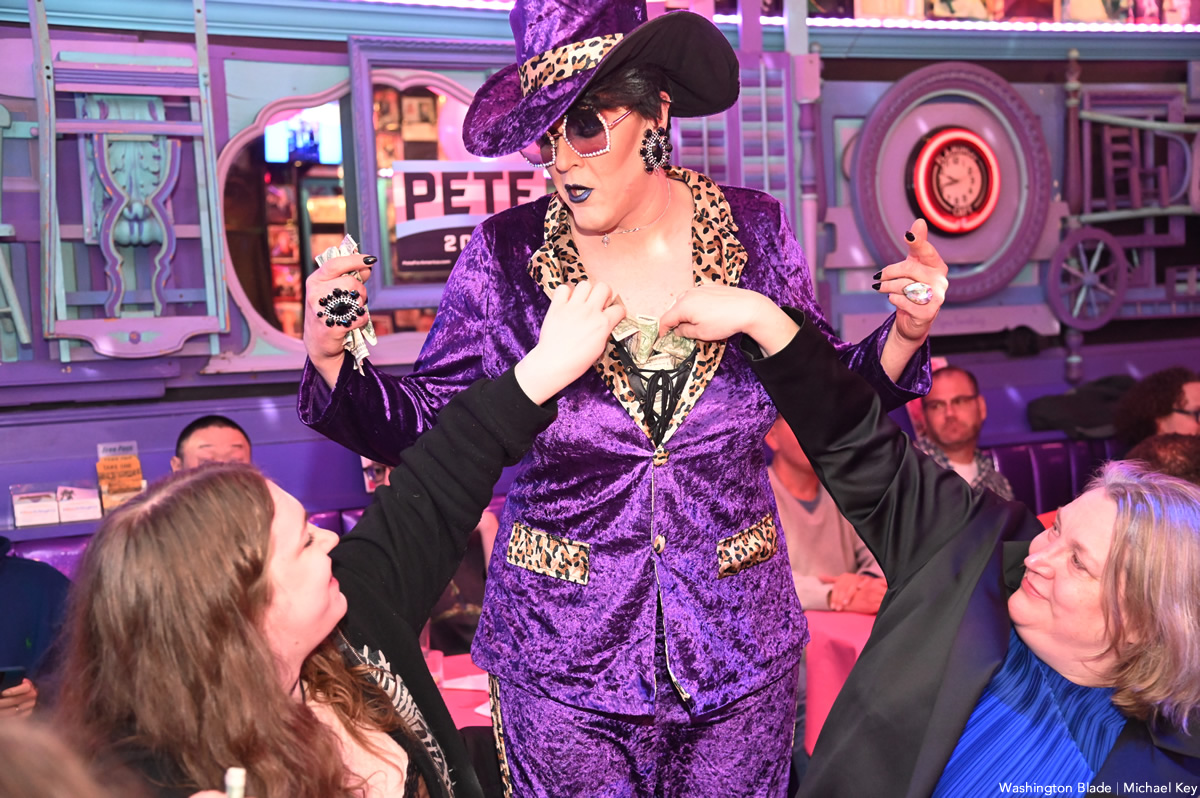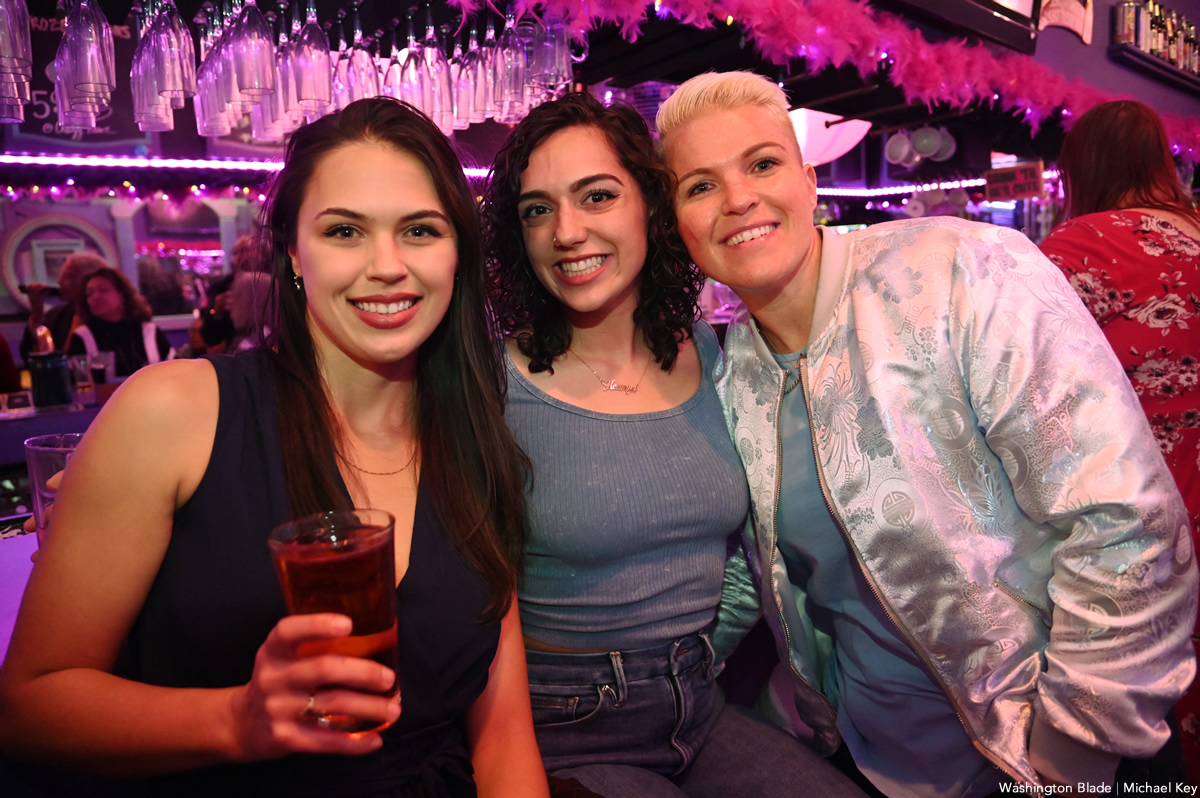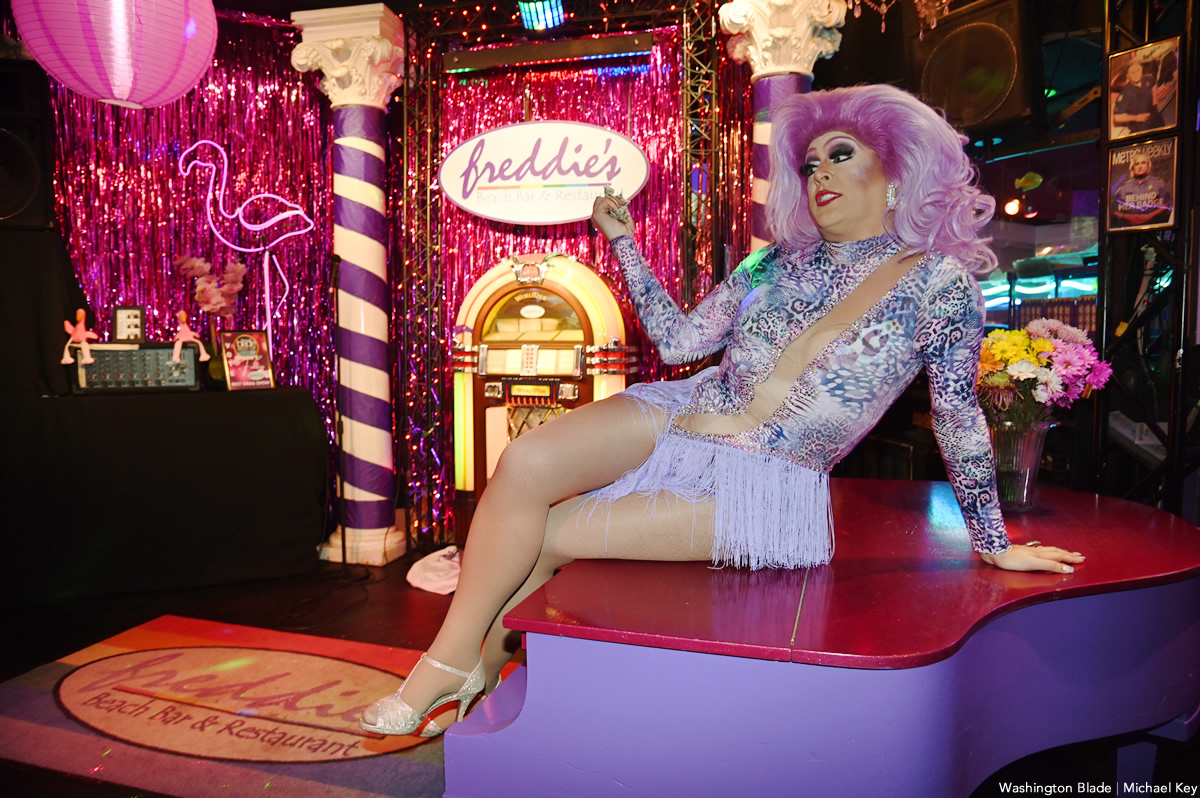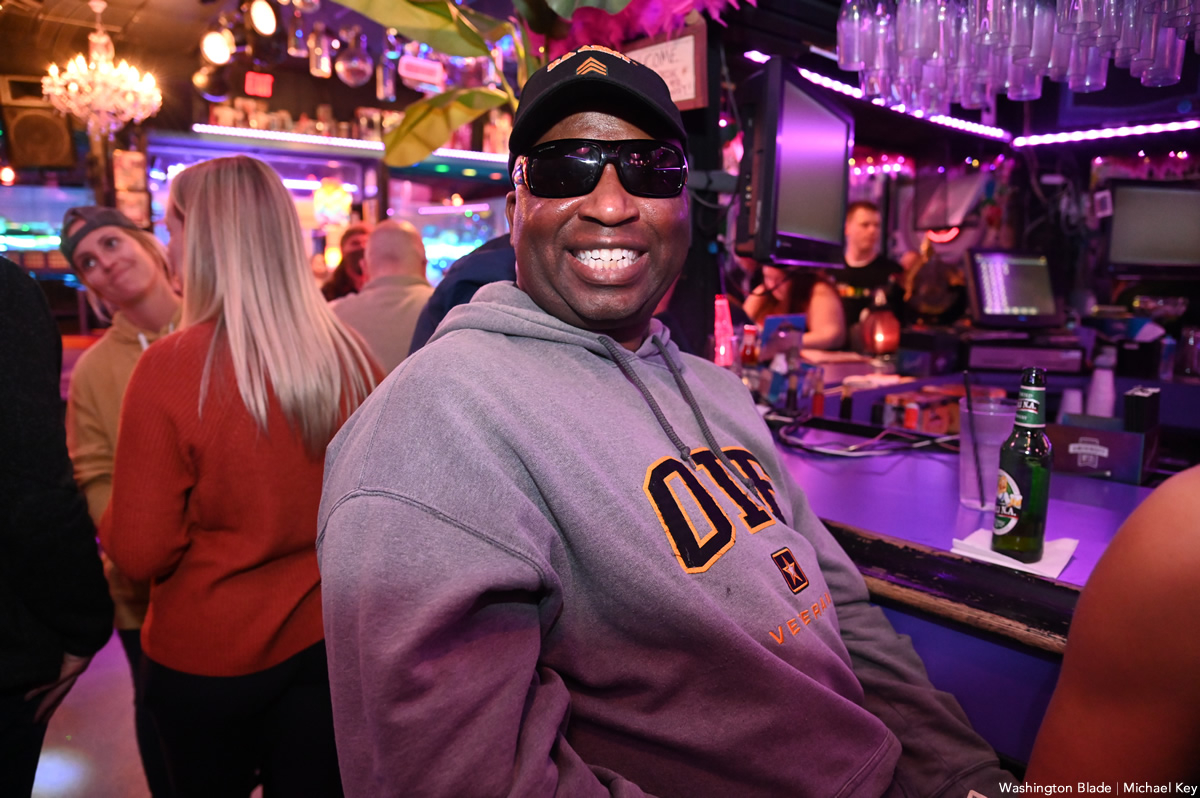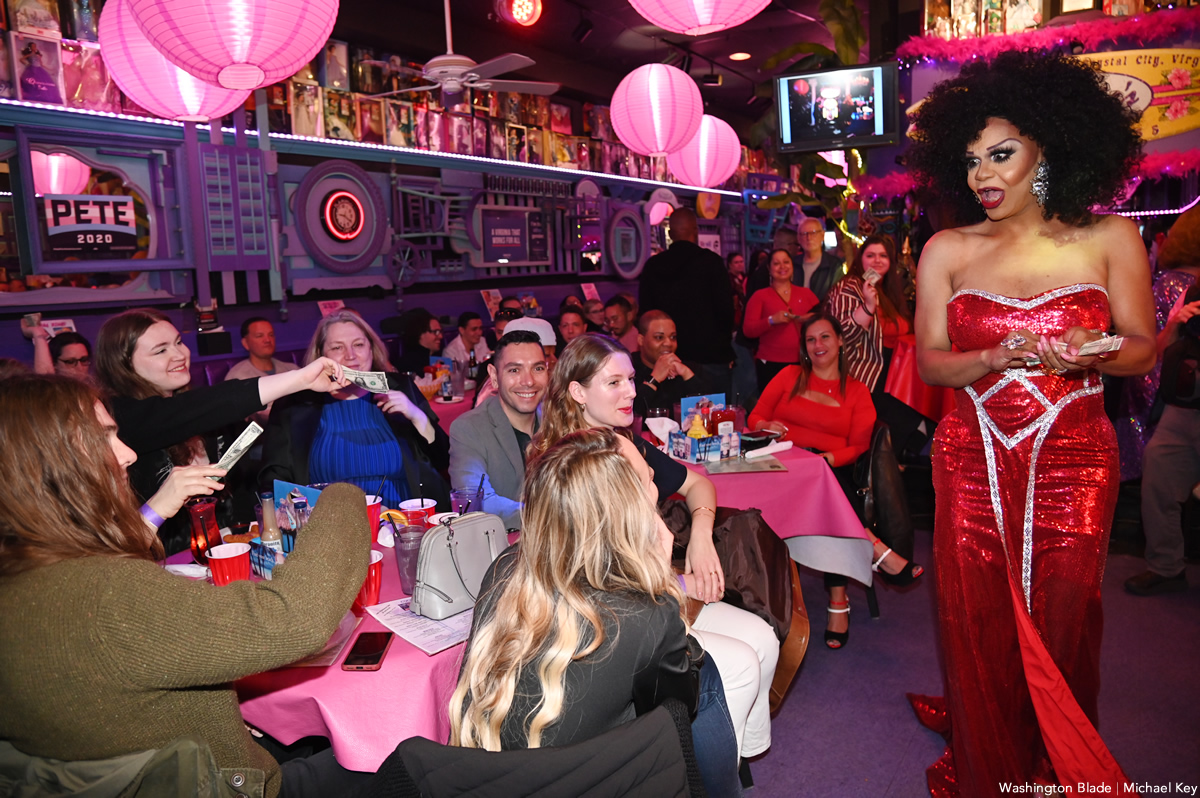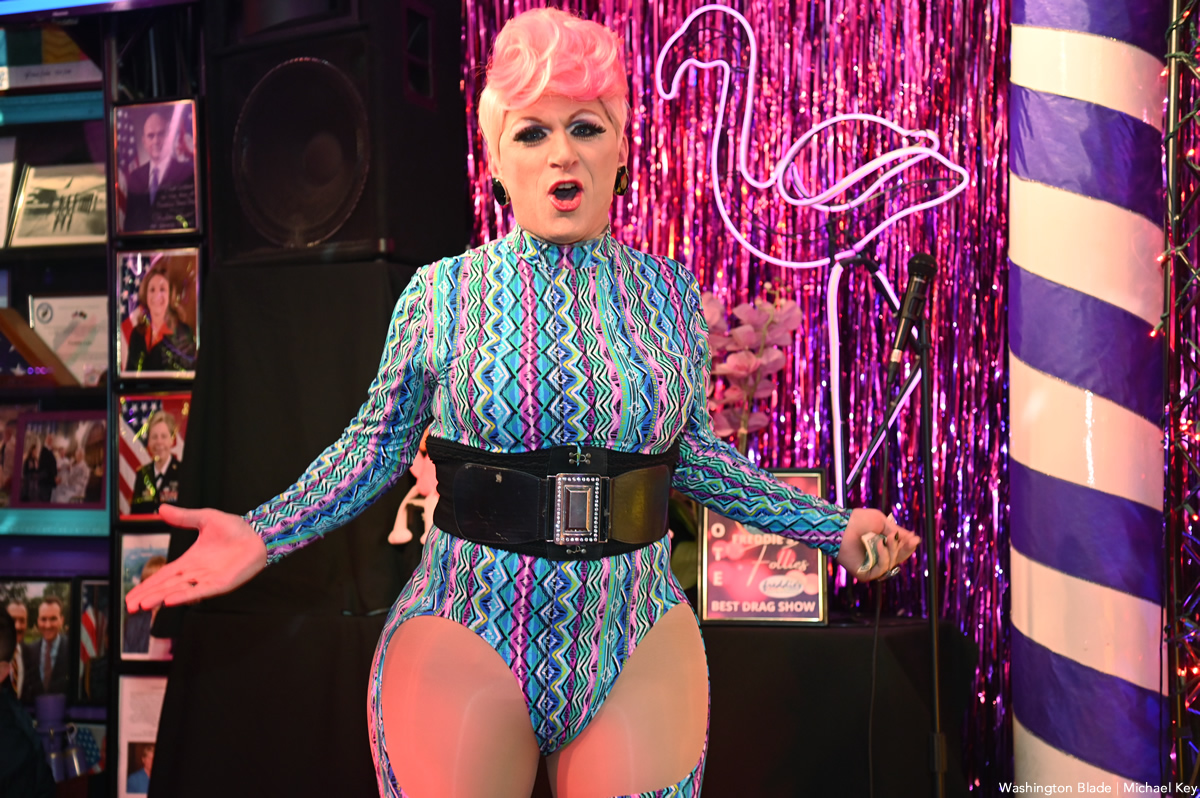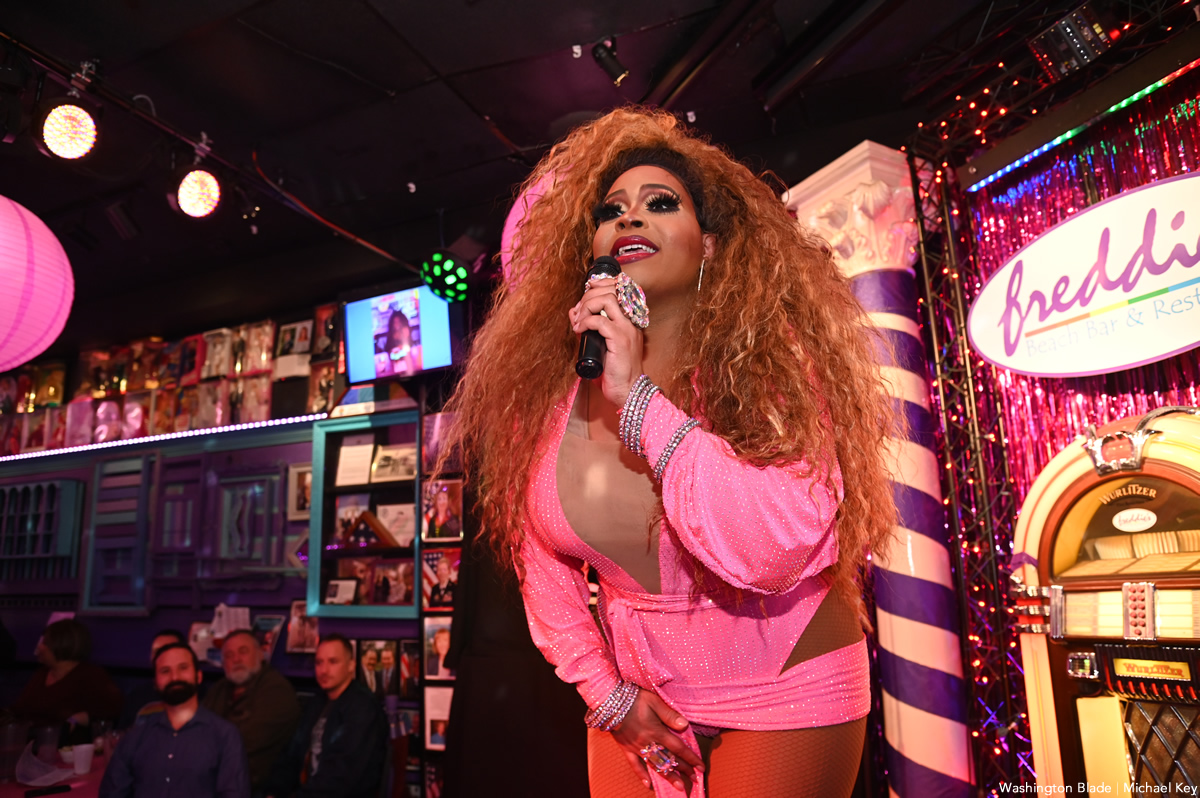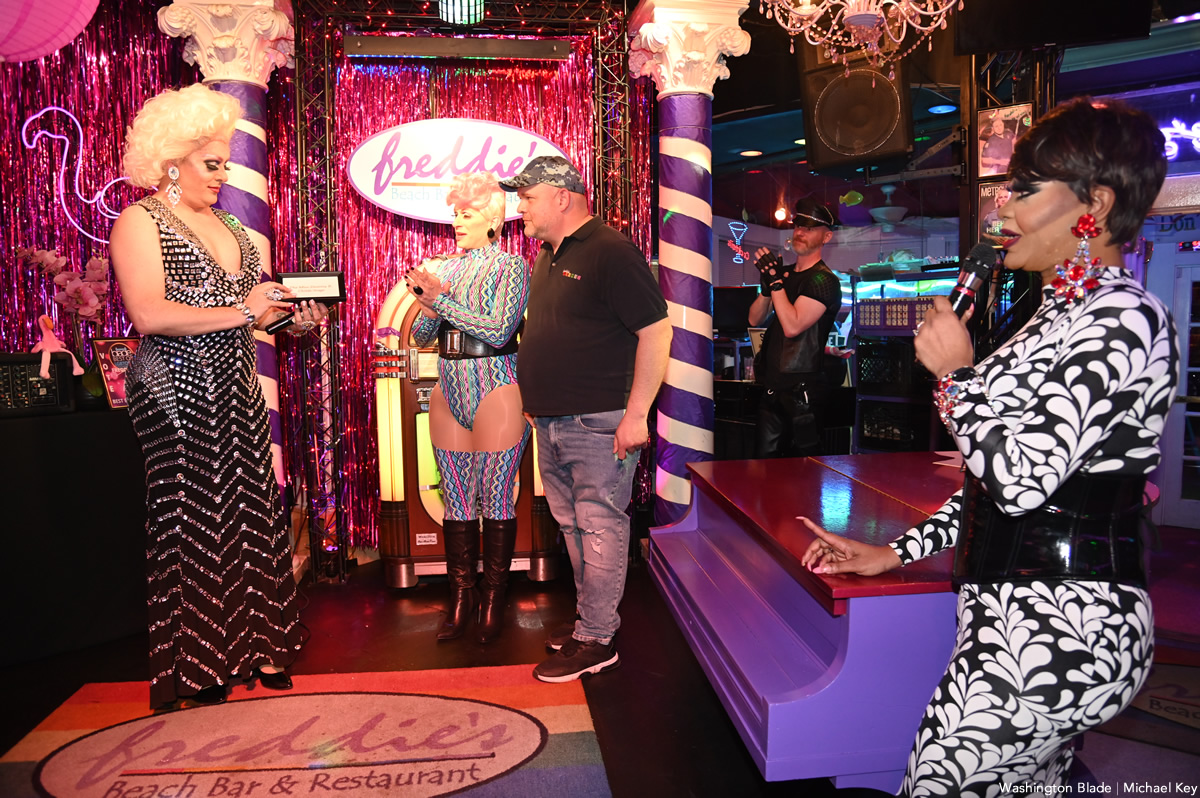 Covering Freddie's Follies 20th Anniversary for @WashBlade . @DestinyBChilds performing: pic.twitter.com/urpHgiMZ05

— Michael Patrick Key (@MichaelKeyWB) March 19, 2023
PHOTOS: The Little Gay Pub opening night
New LGBTQ venue opens in Logan Circle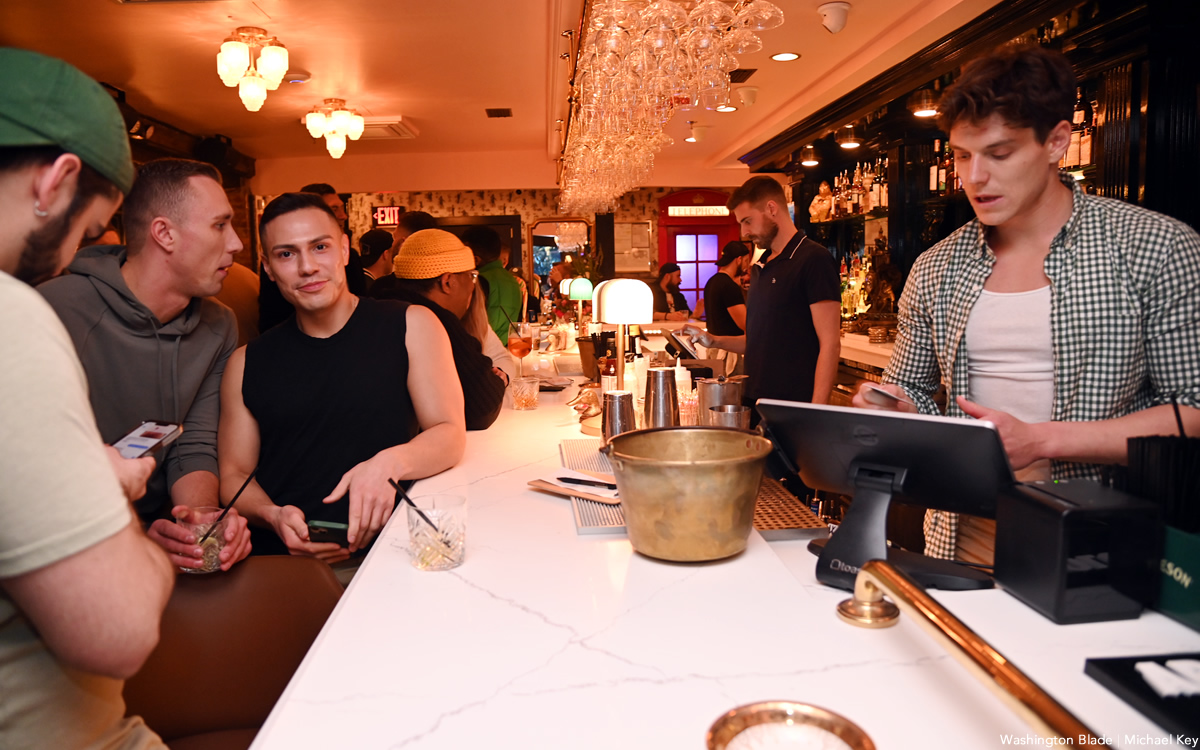 D.C.'s newest LGBTQ venue The Little Gay Pub (1100 P Street, N.W.) had a soft opening on Friday, March 17.
(Washington Blade photos by Michael Key)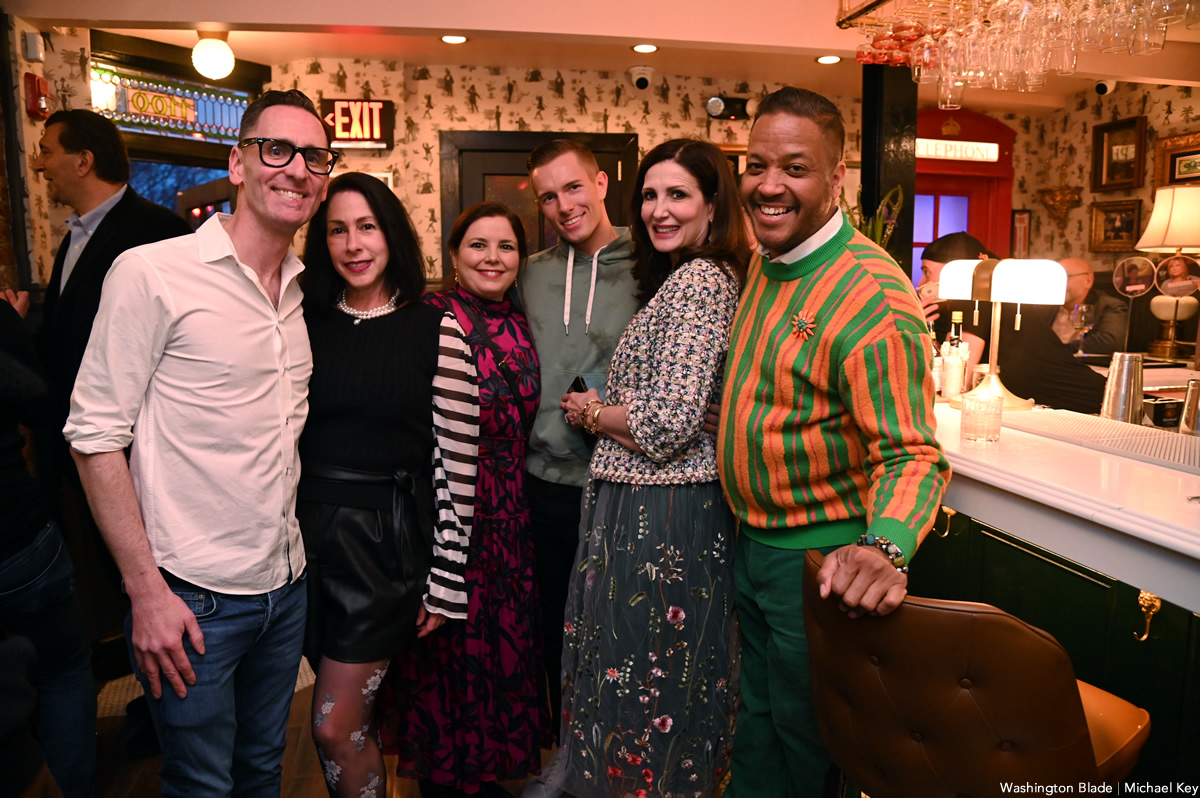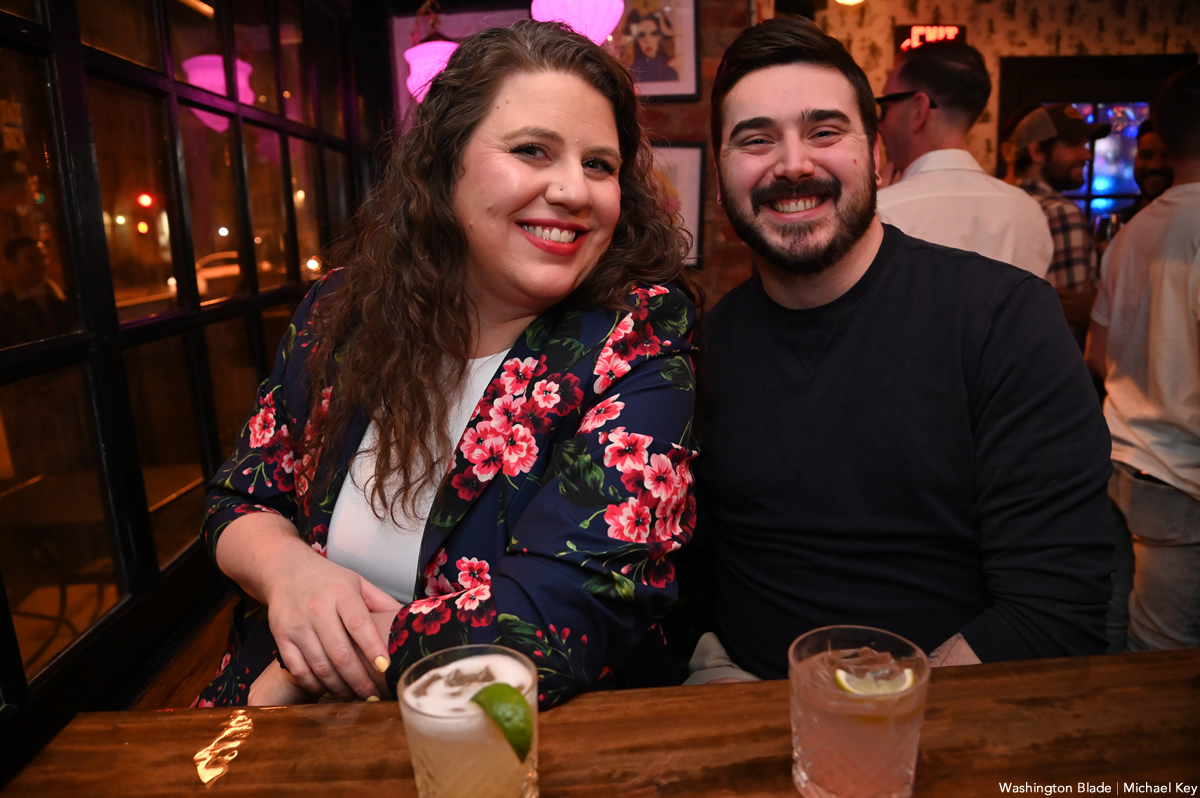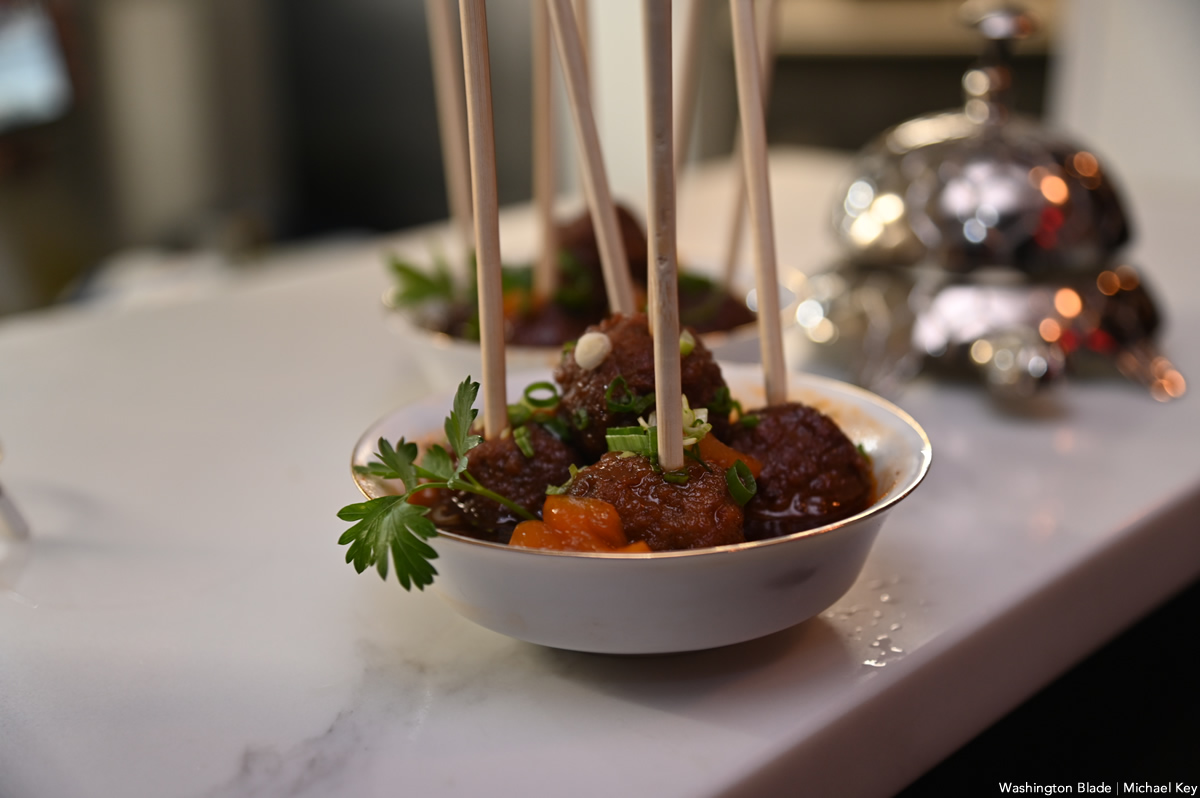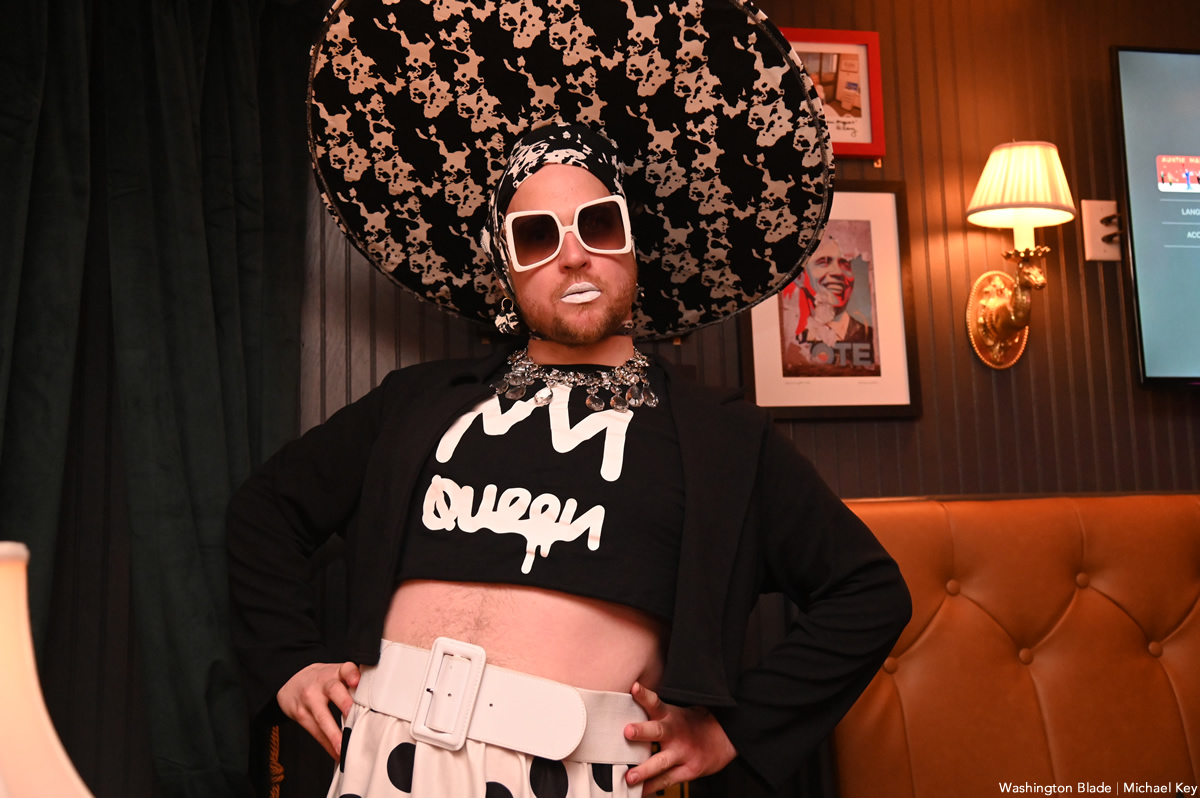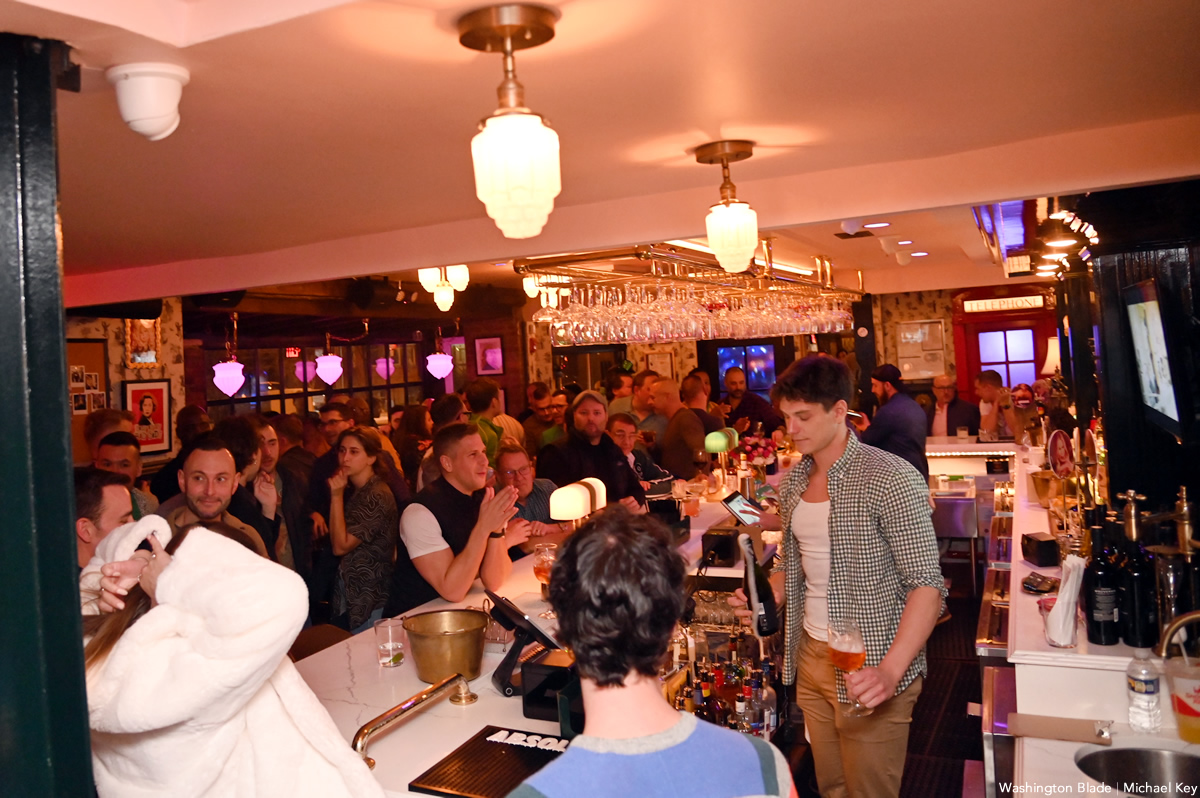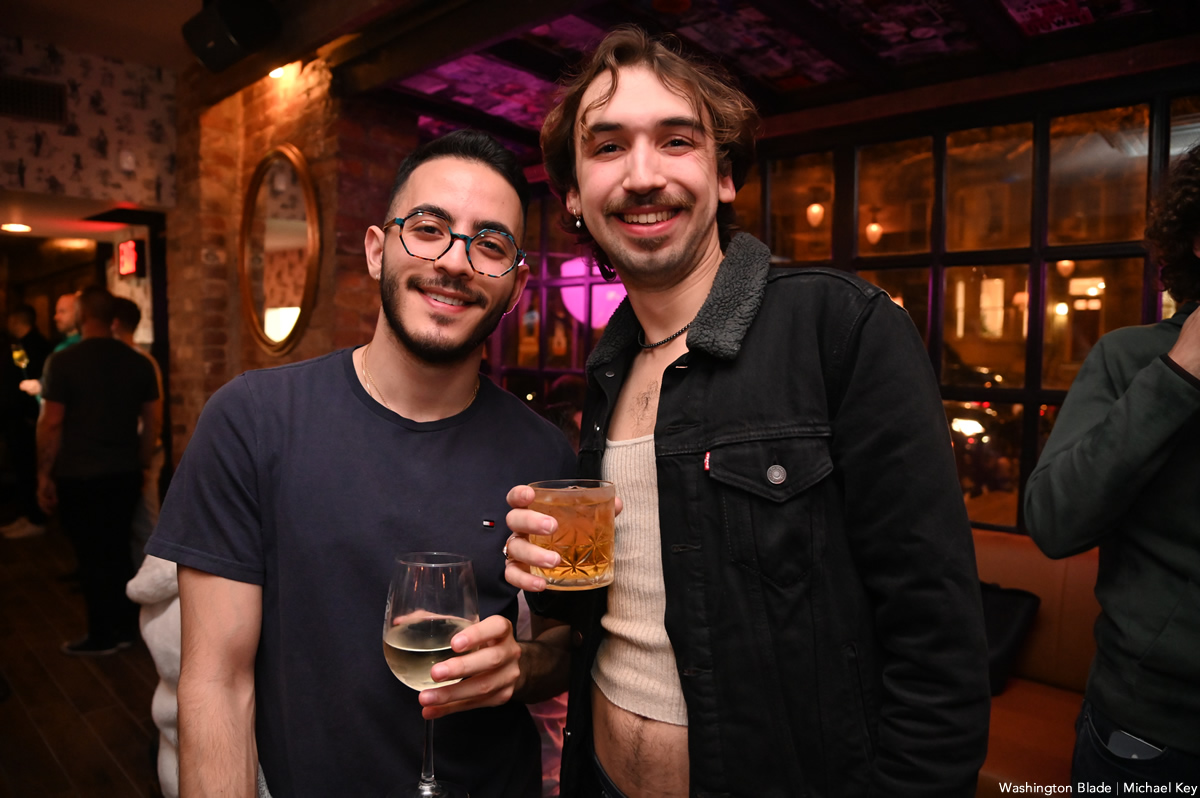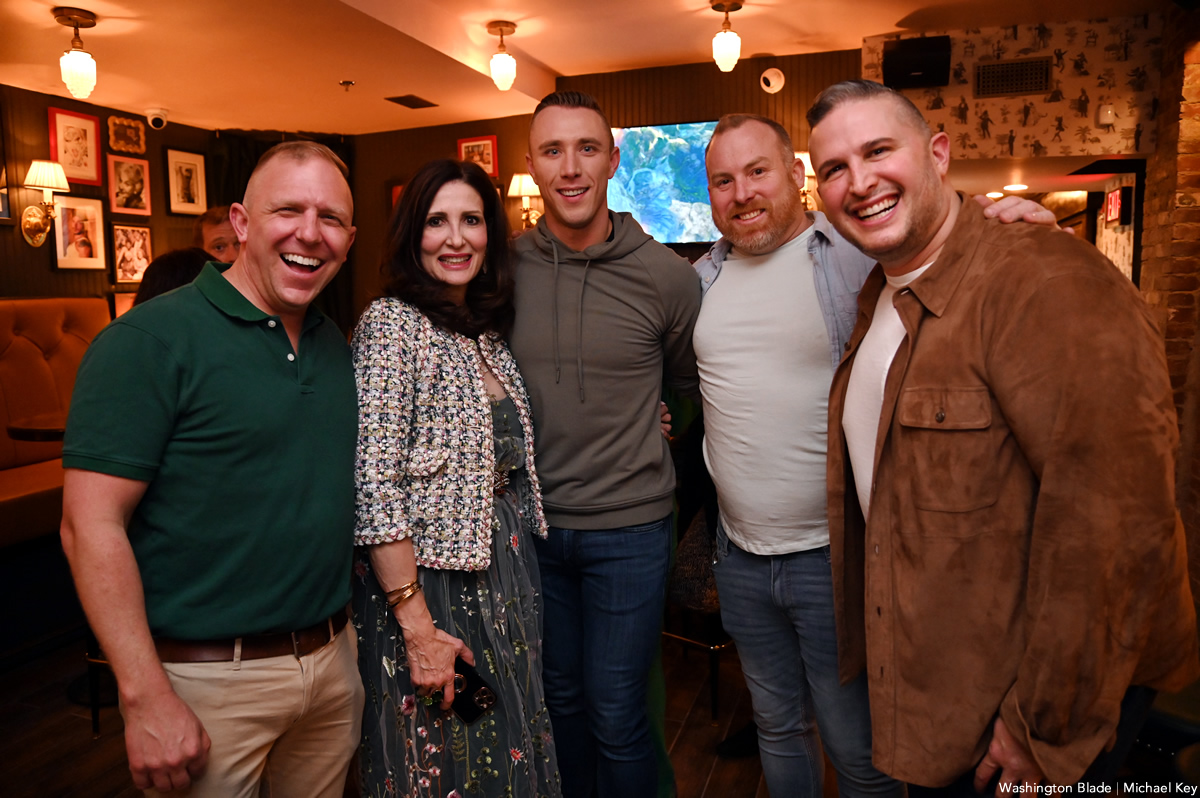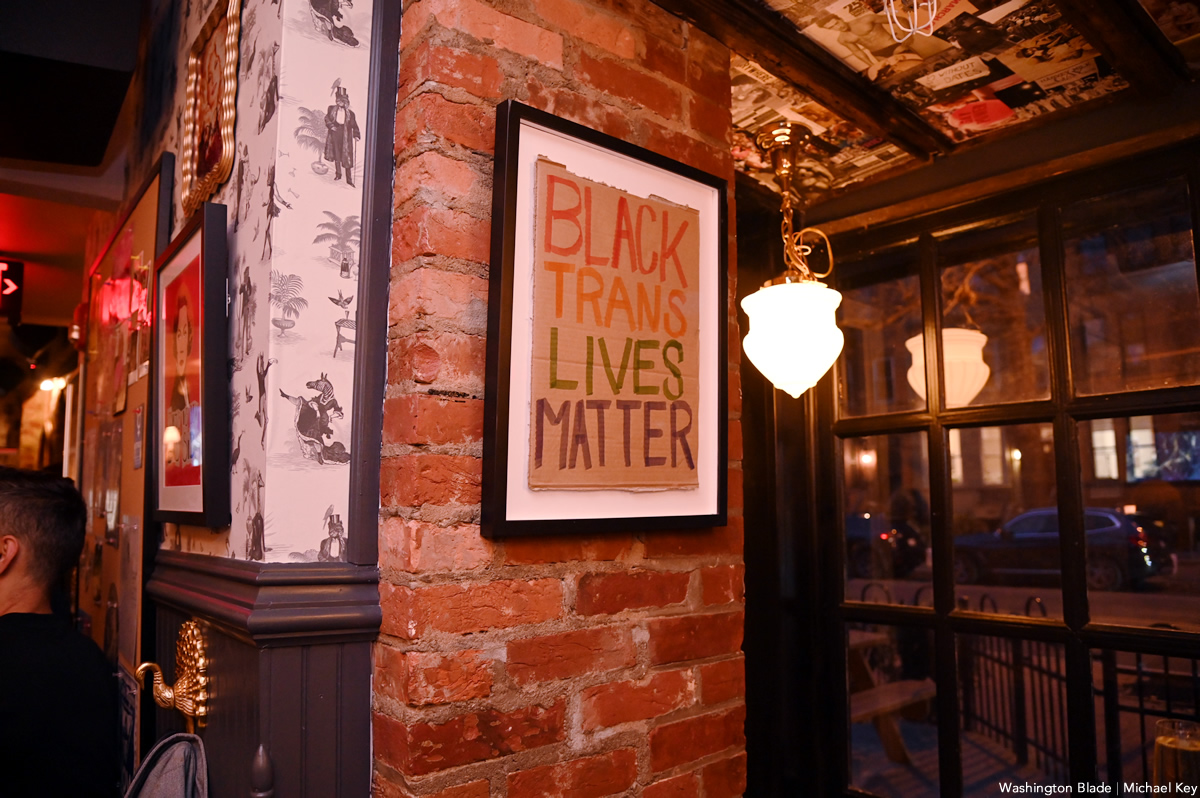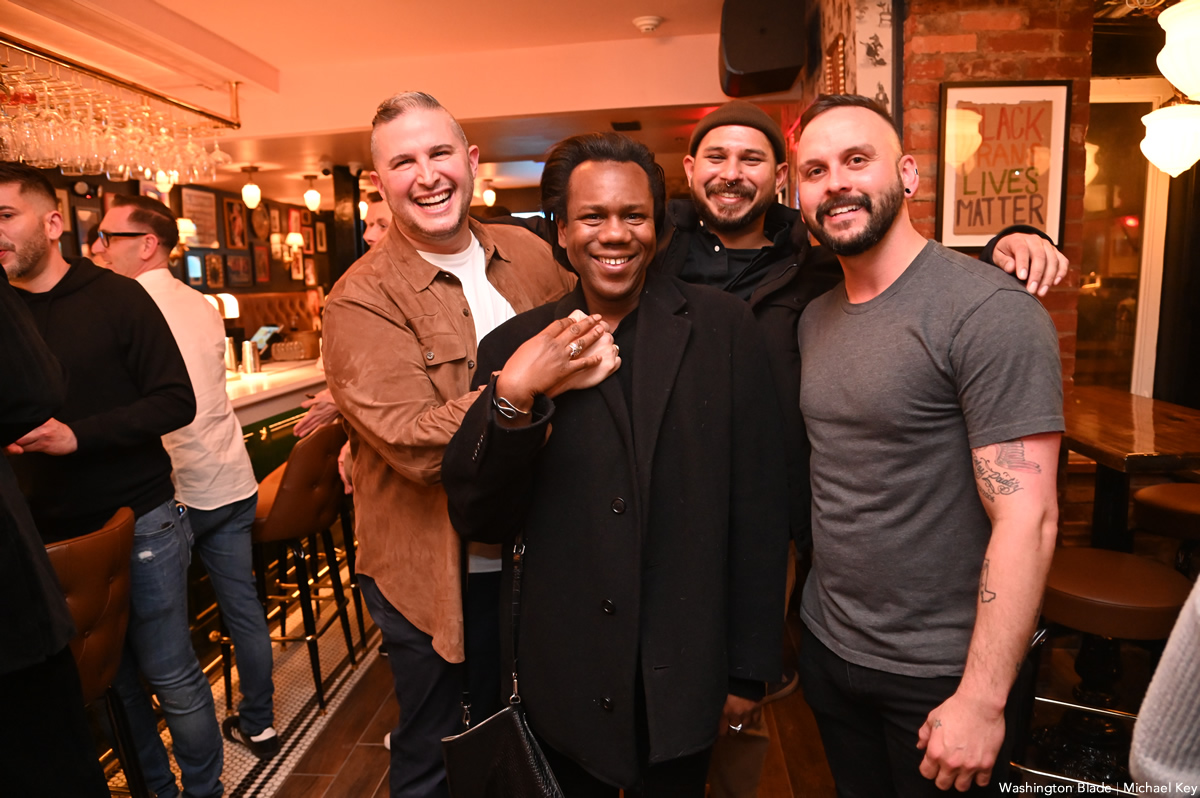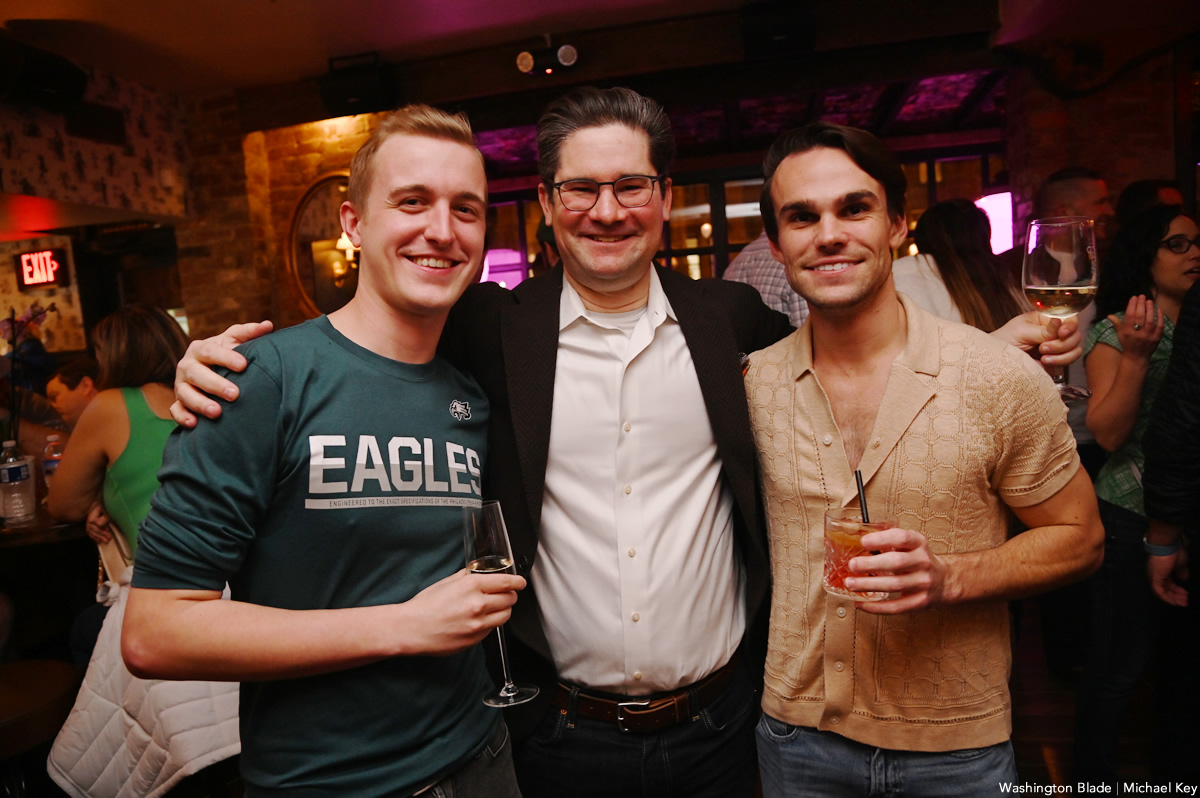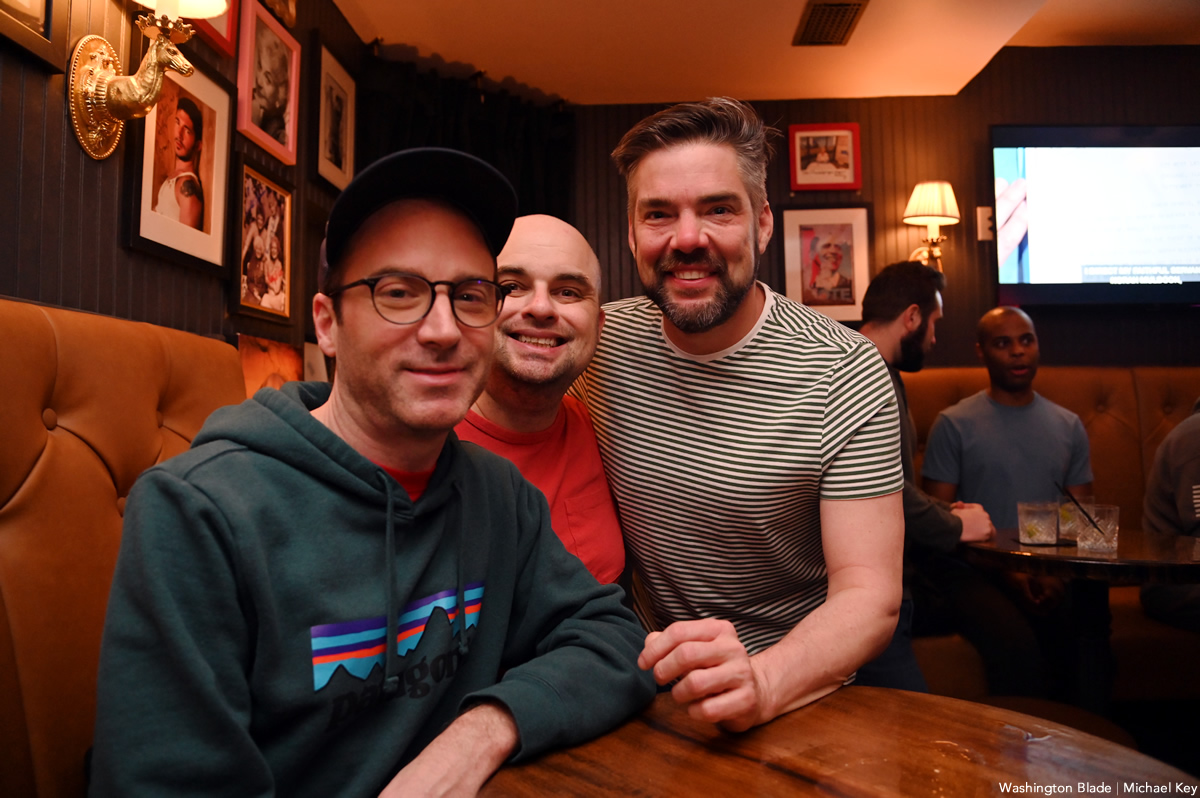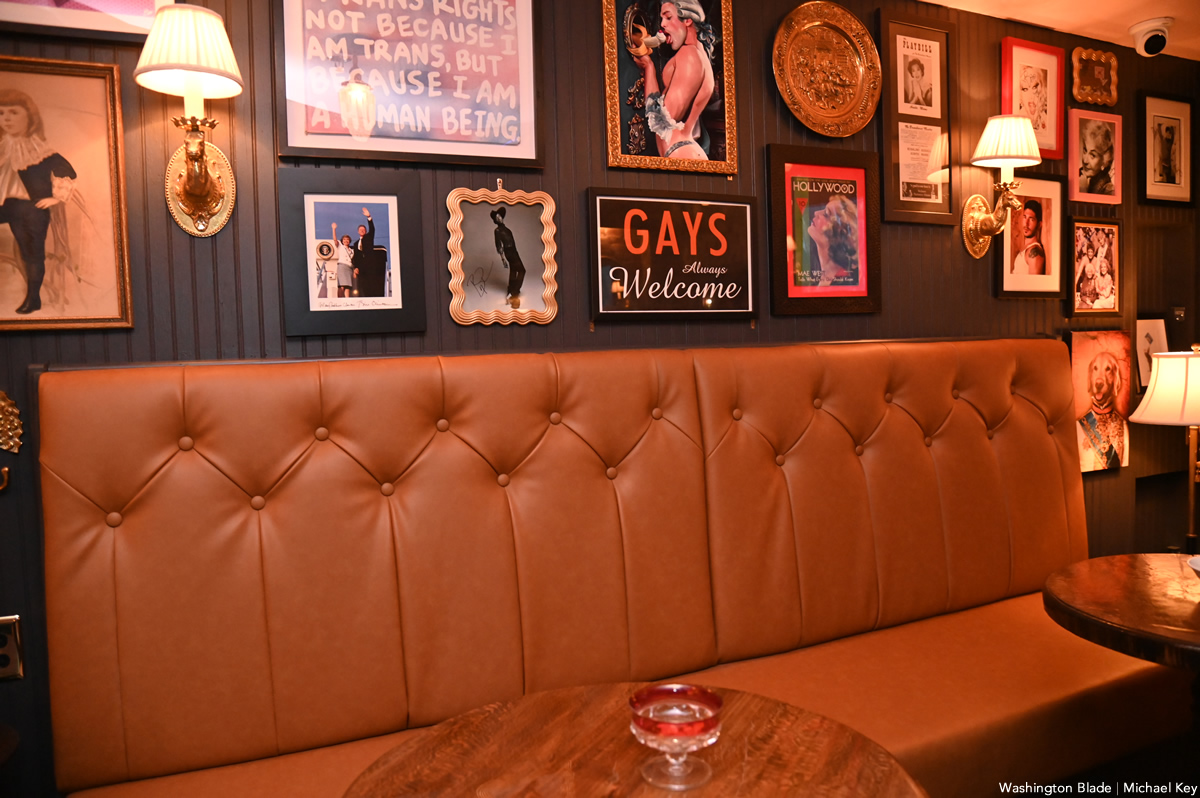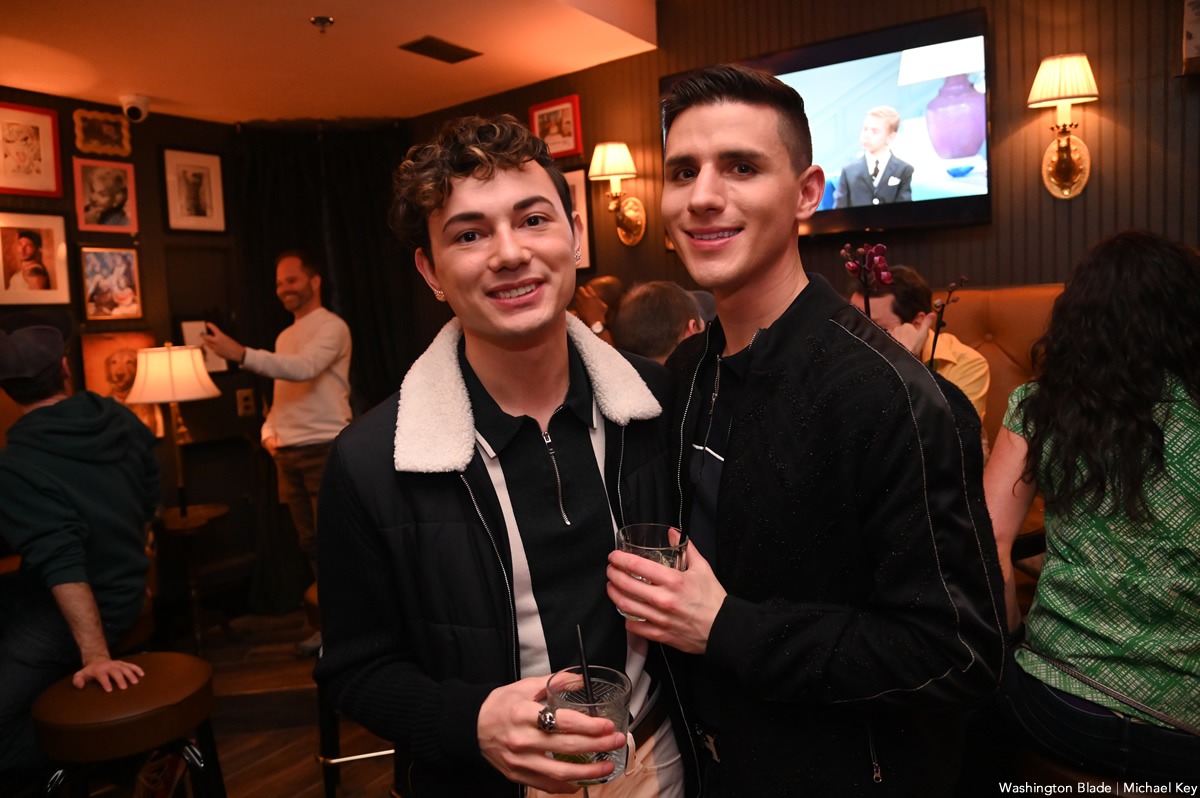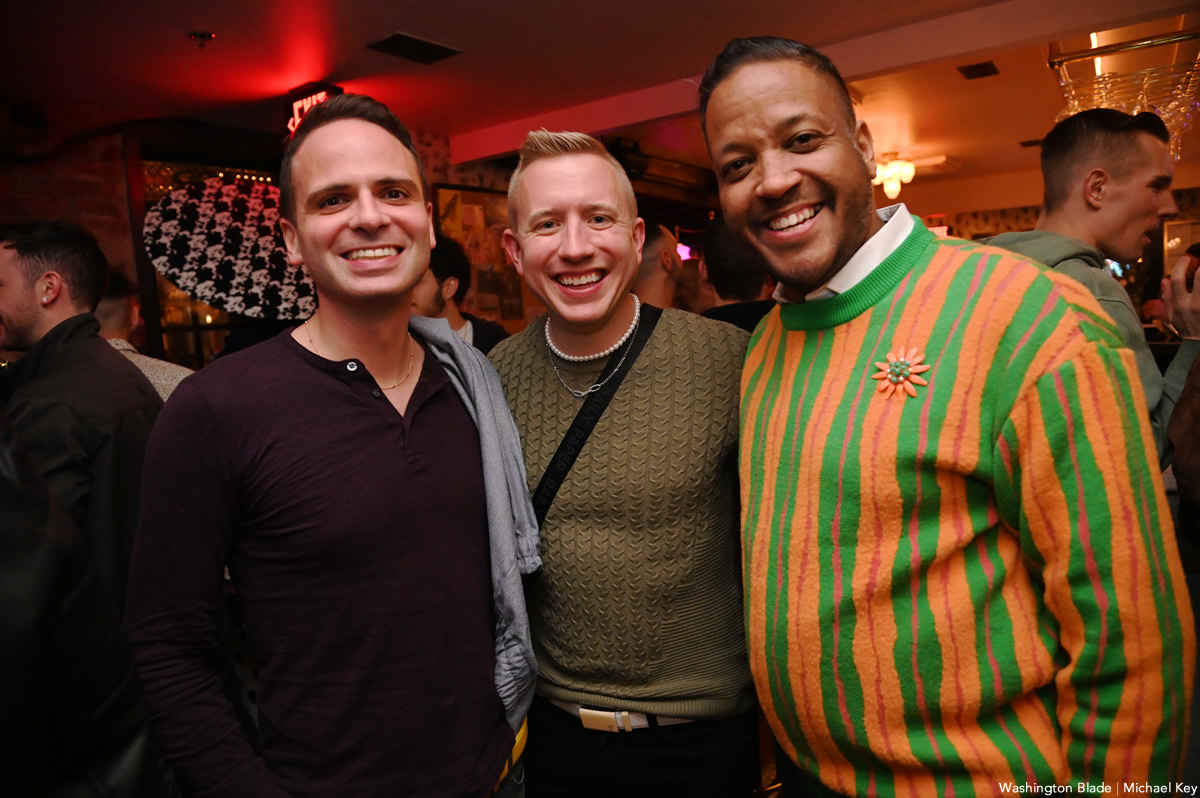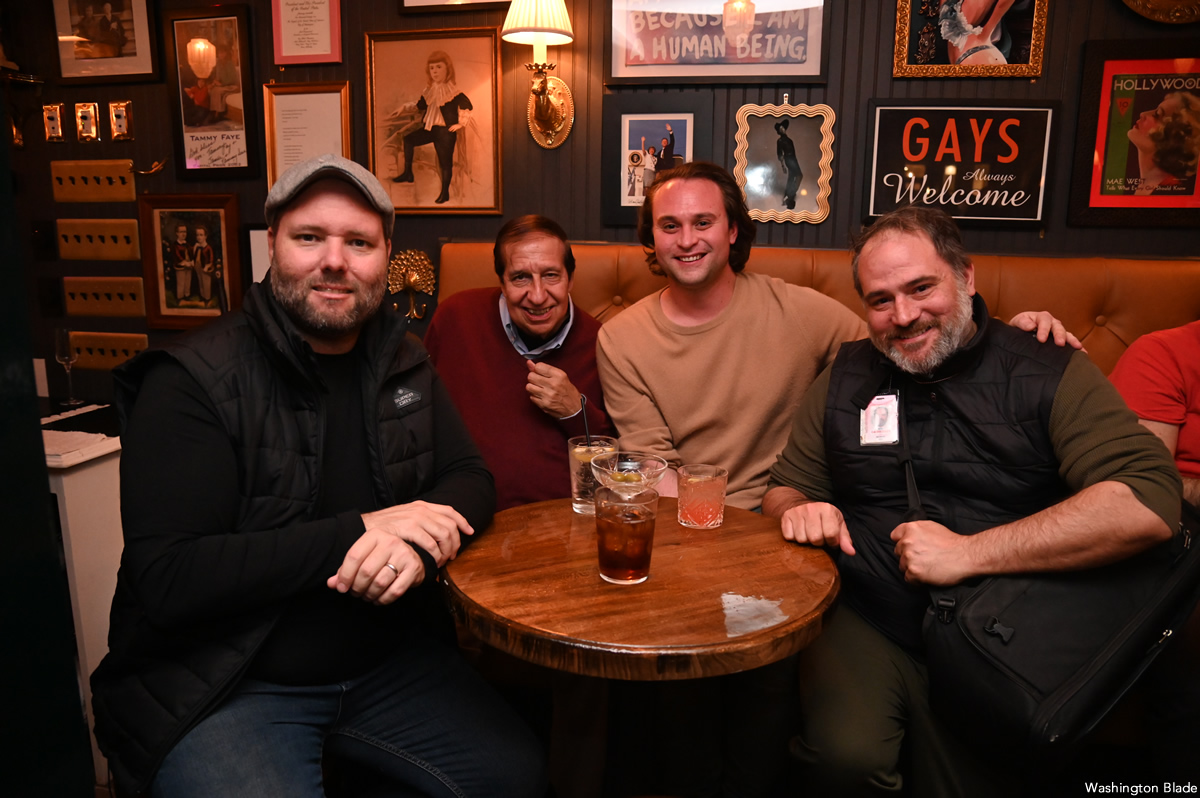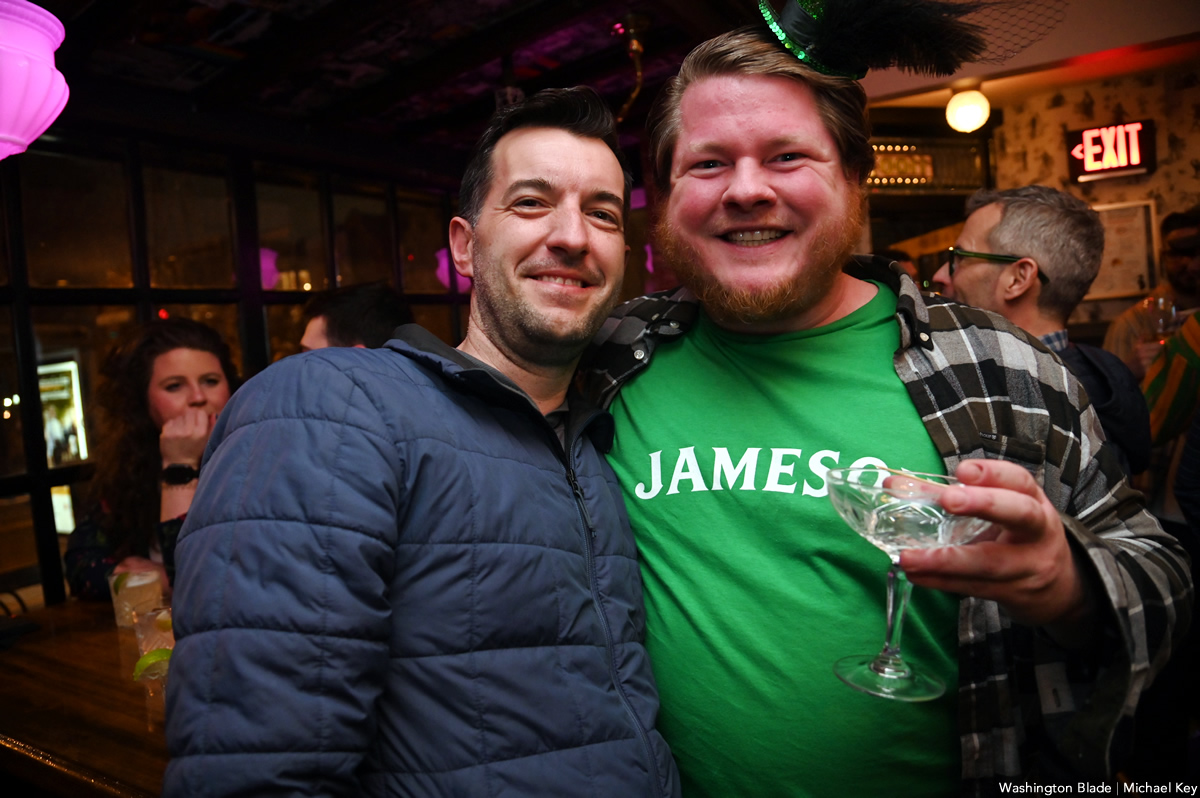 Covering the opening of The Little Gay Pub in Logan Circle for @WashBlade pic.twitter.com/hrAbvbW2C3

— Michael Patrick Key (@MichaelKeyWB) March 18, 2023
PHOTOS: Pride Reveal
'Peace, Love, Revolution' announced as this year's theme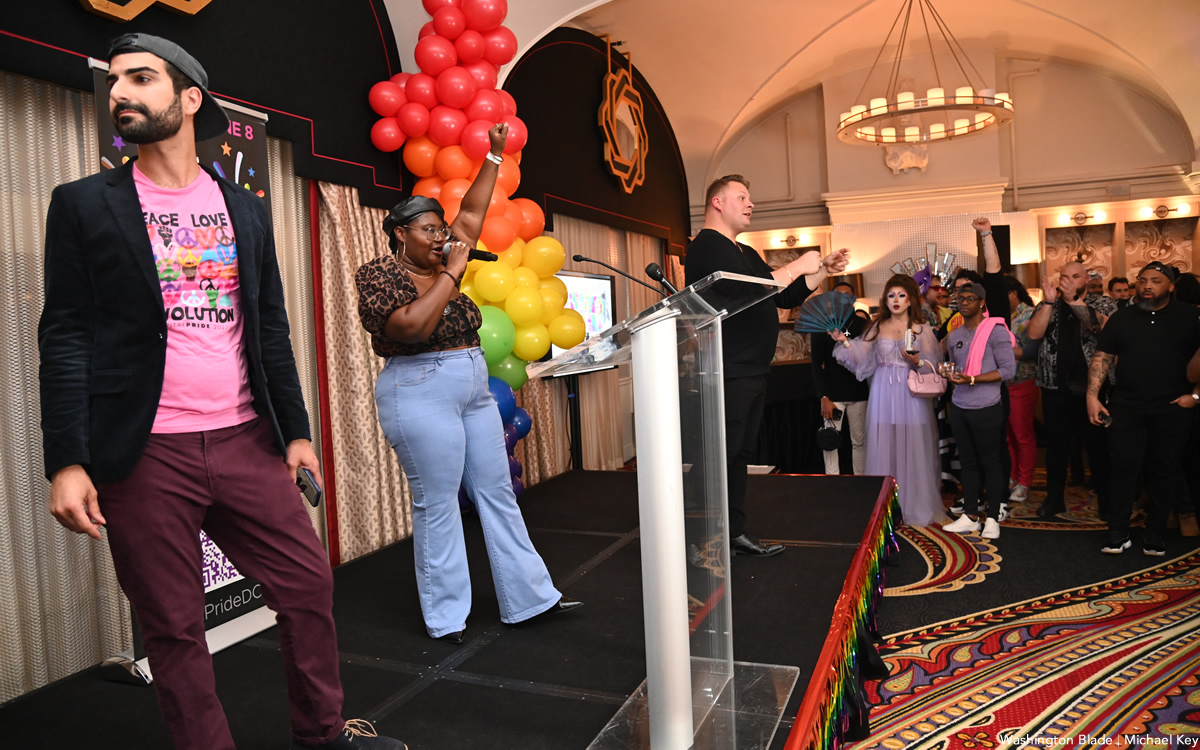 The Capital Pride Alliance held its annual Pride Reveal party at Hotel Monaco on Thursday, March 16. Following a performance by drag artist Shi-Queeta Lee, members of the board of the Capital Pride Alliance announced "Peace, Love, Revolution" as the theme for Pride 2023 in D.C.
(Washington Blade photos by Michael Key)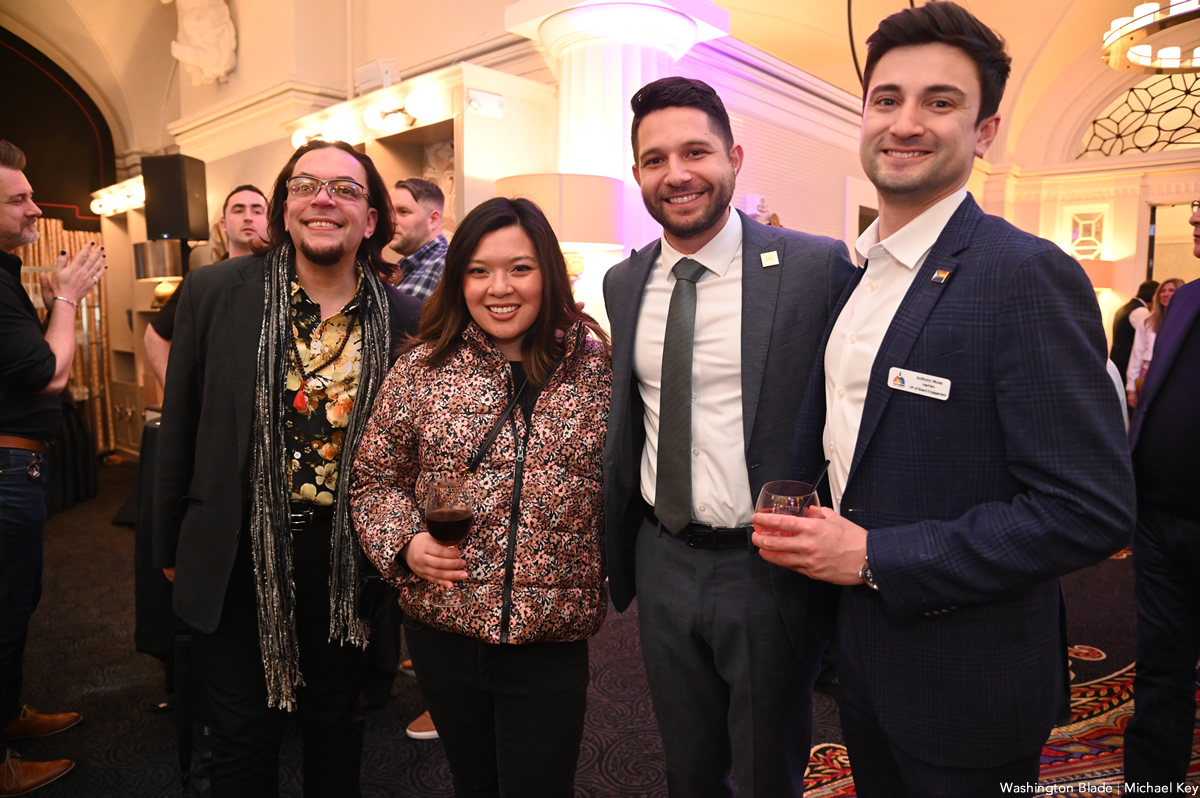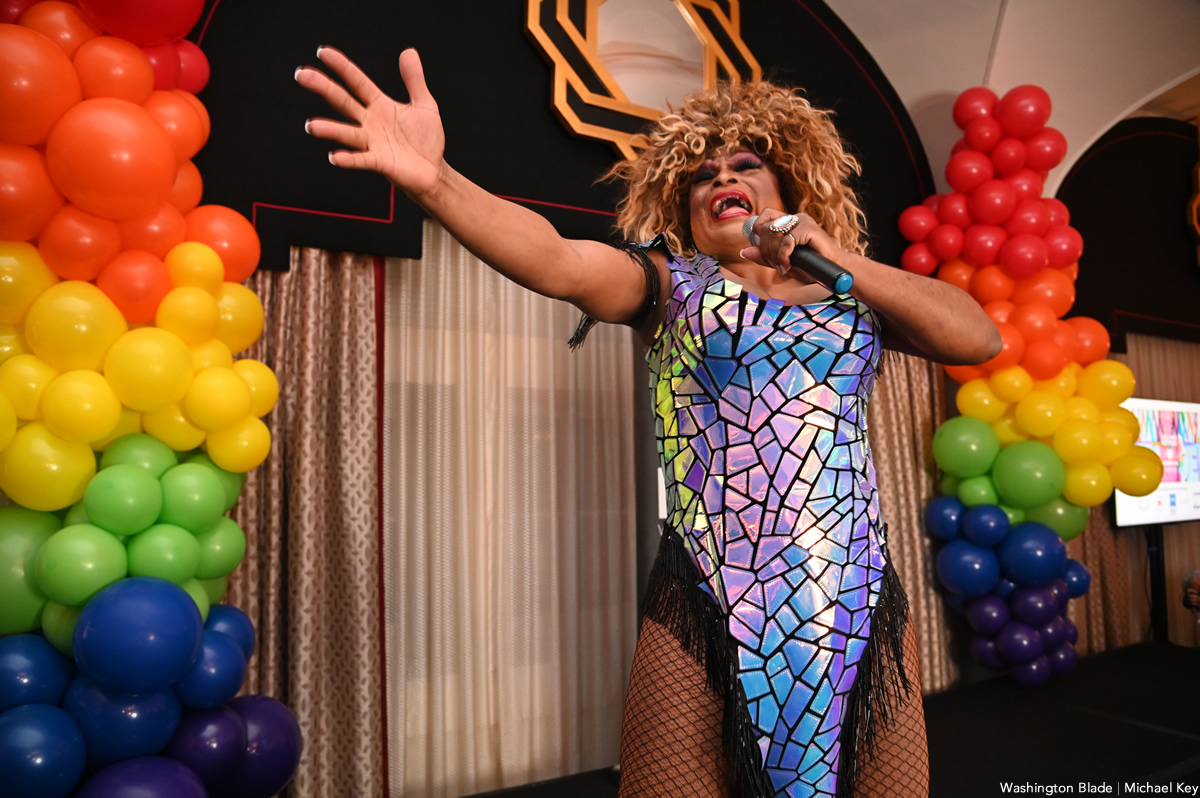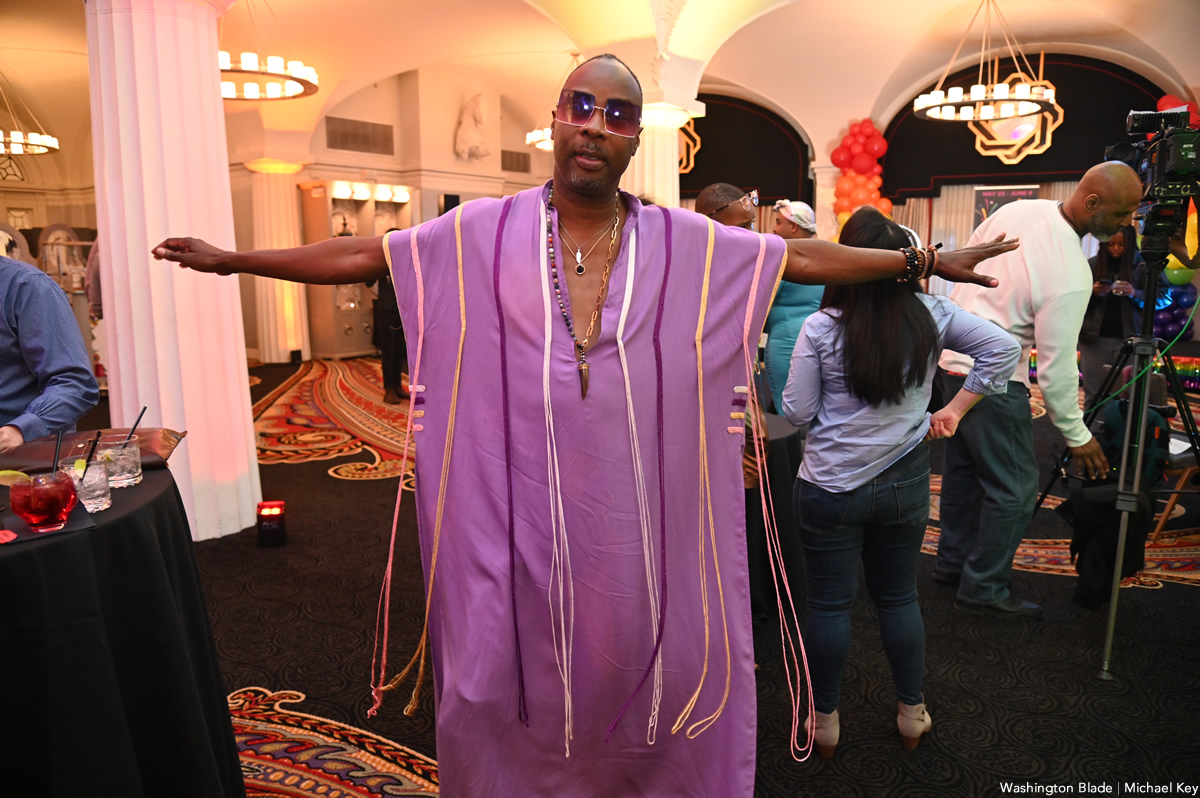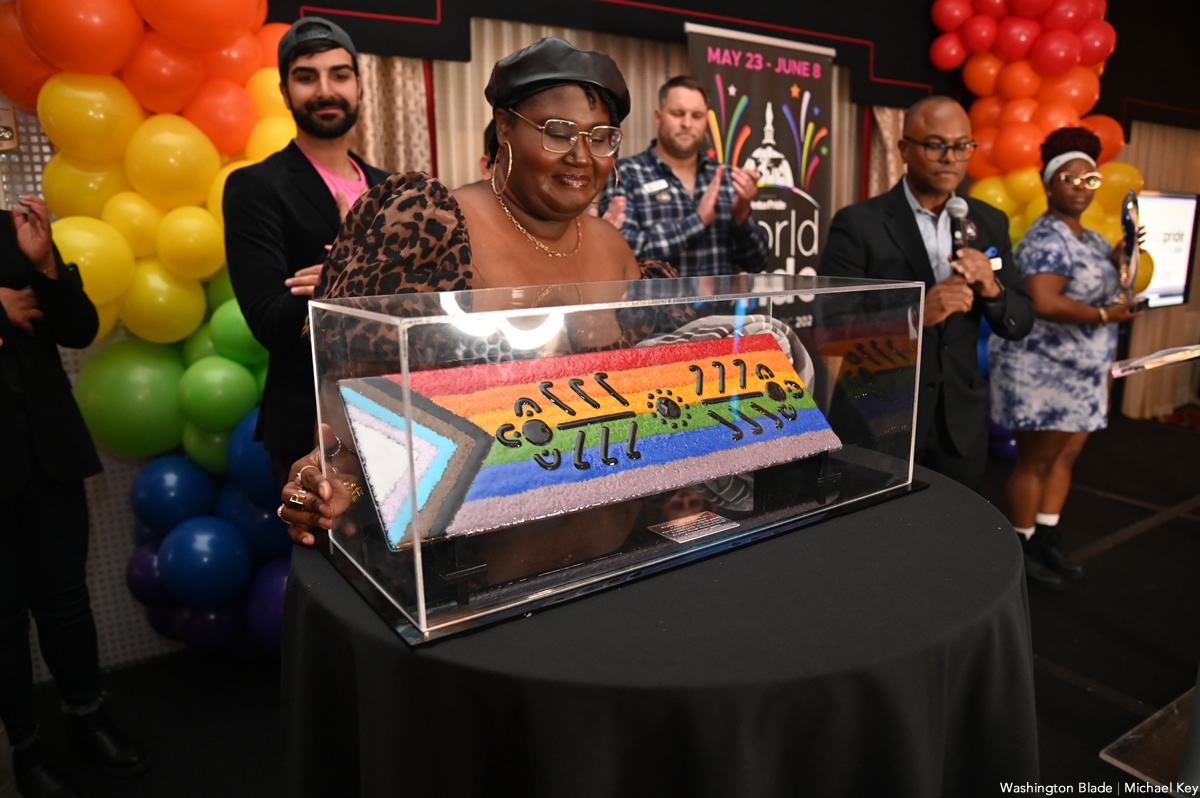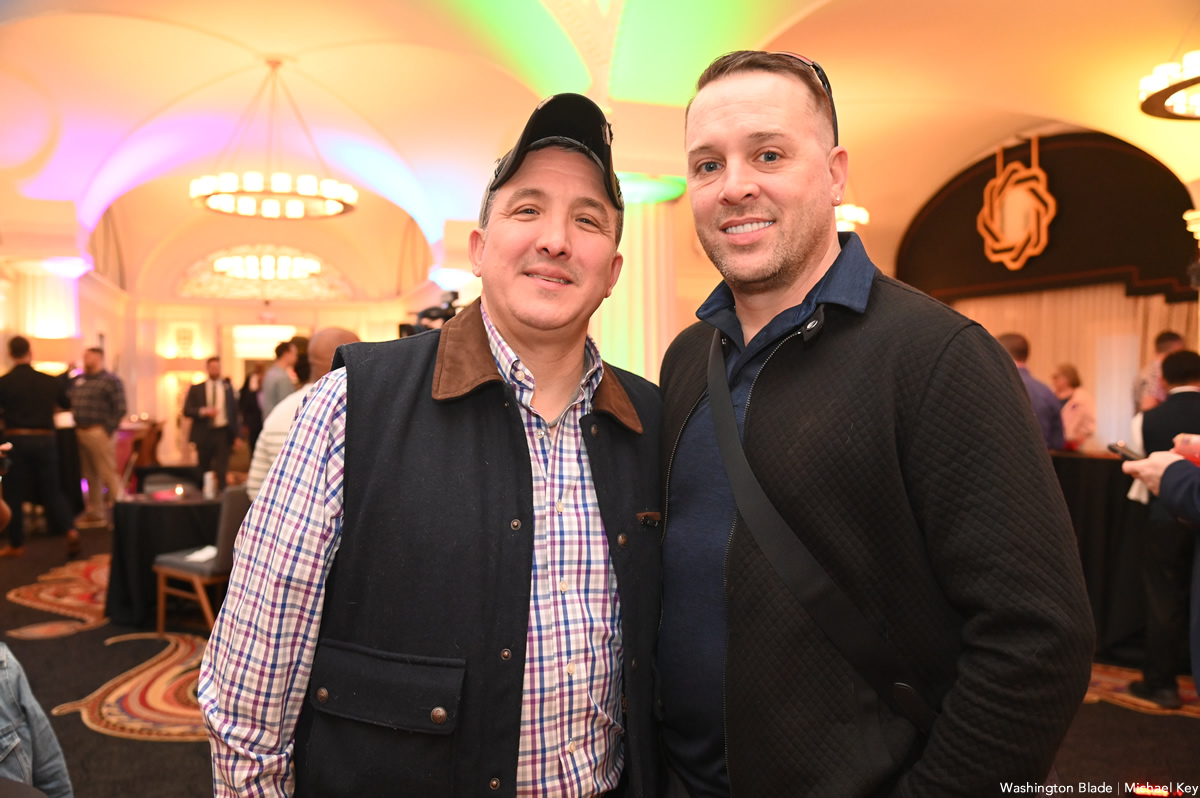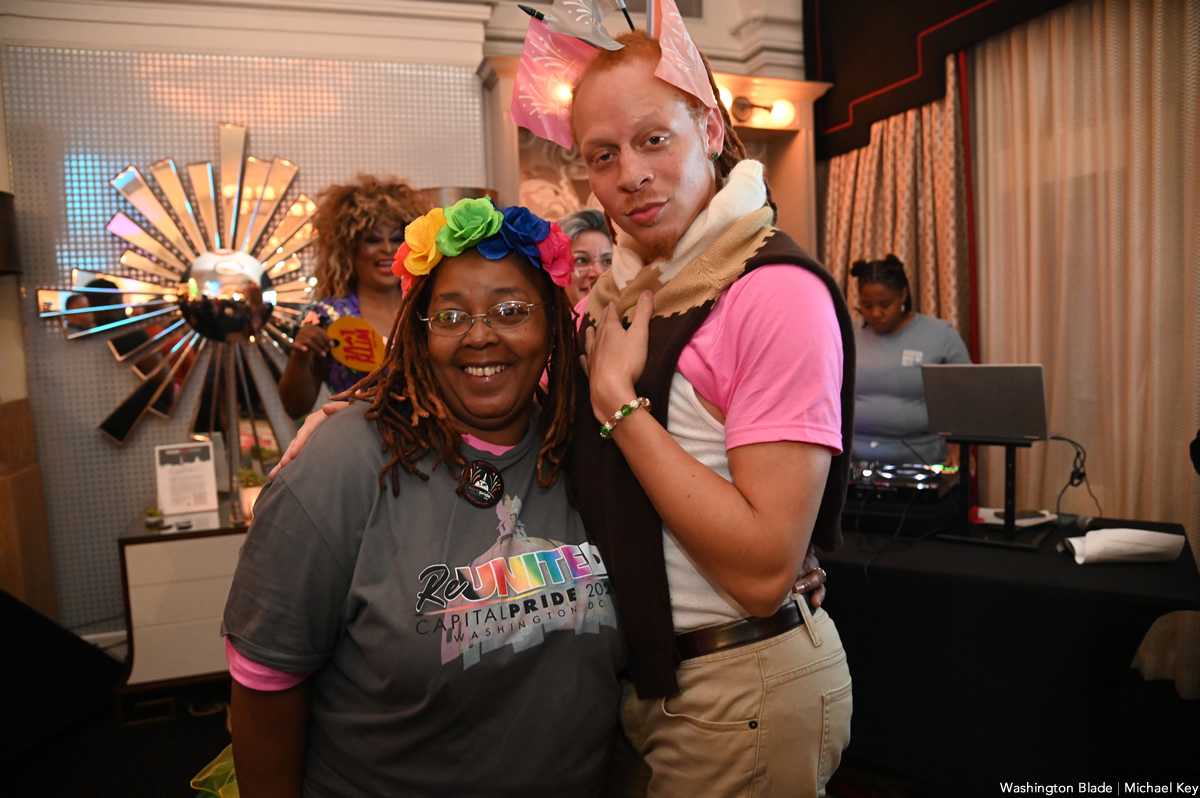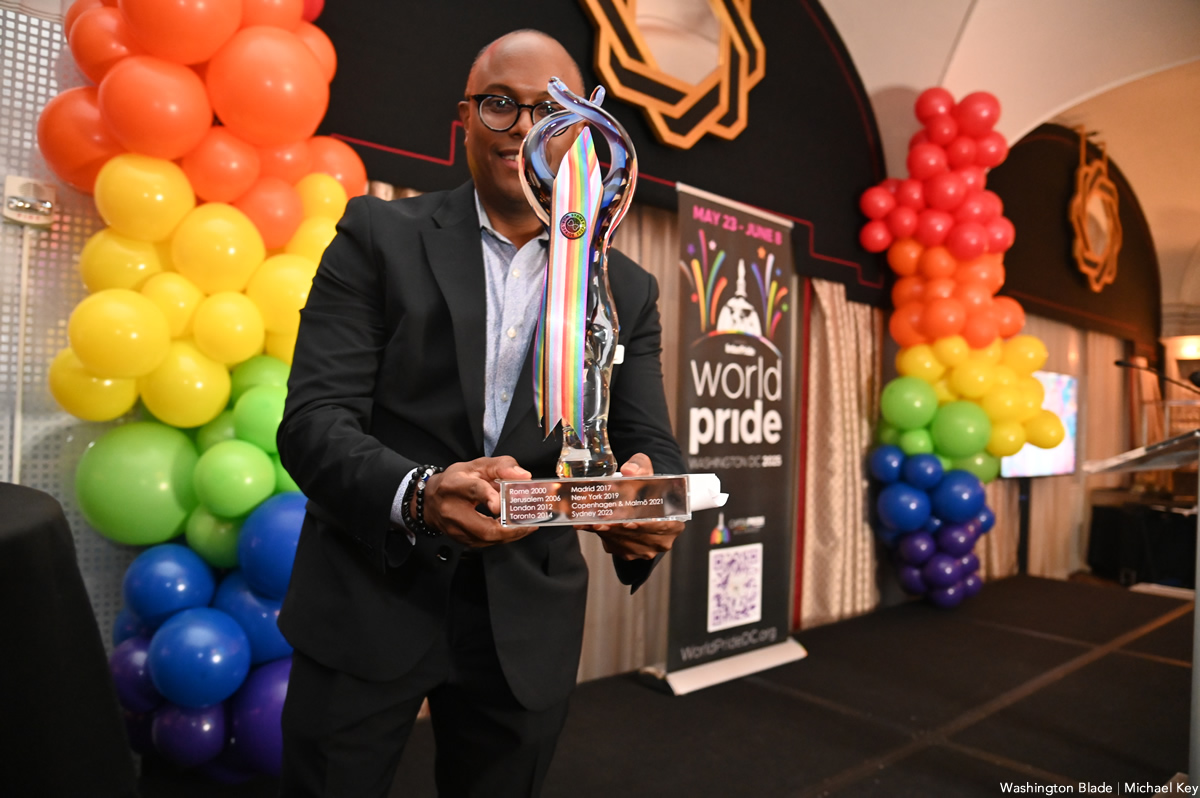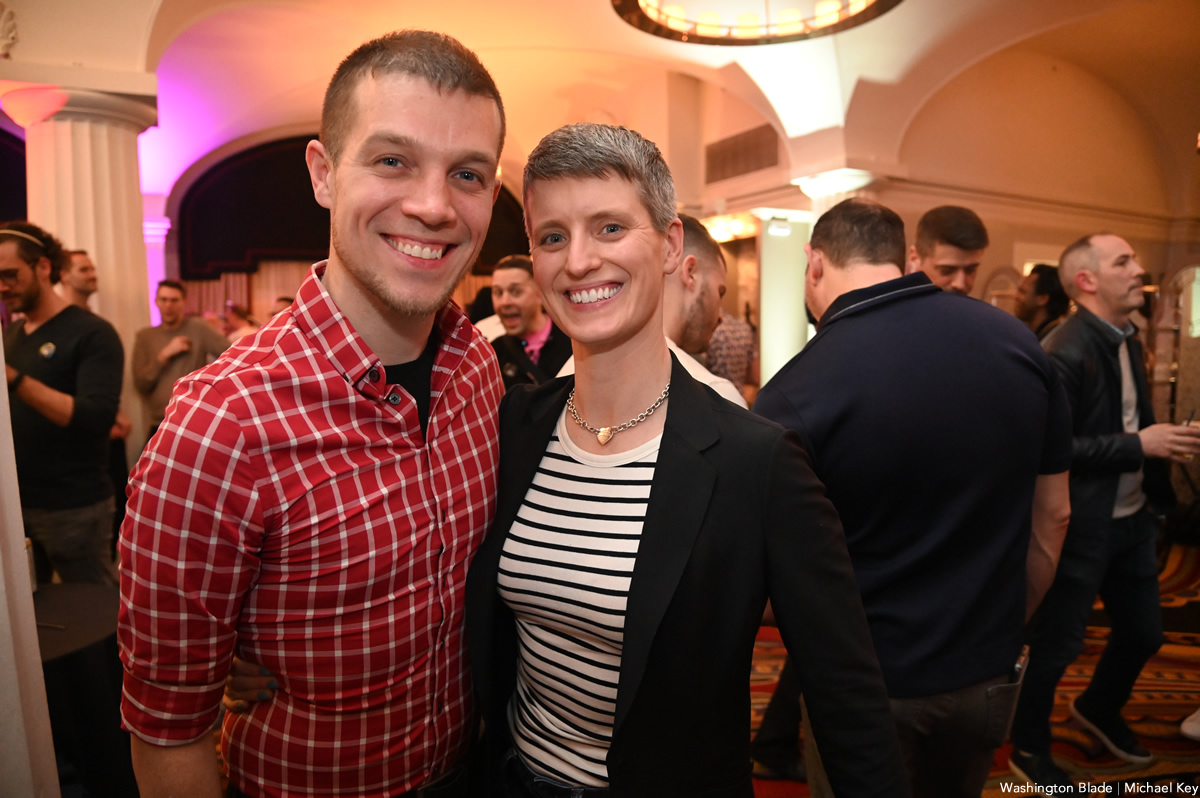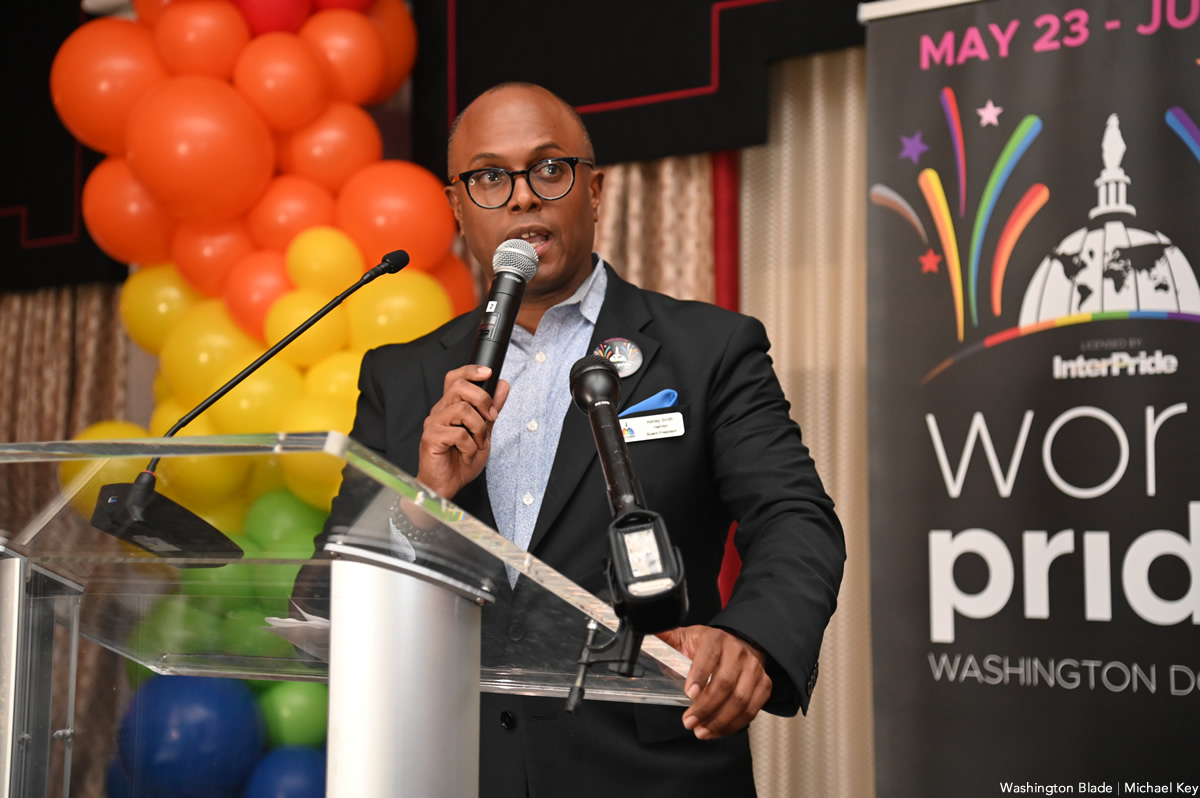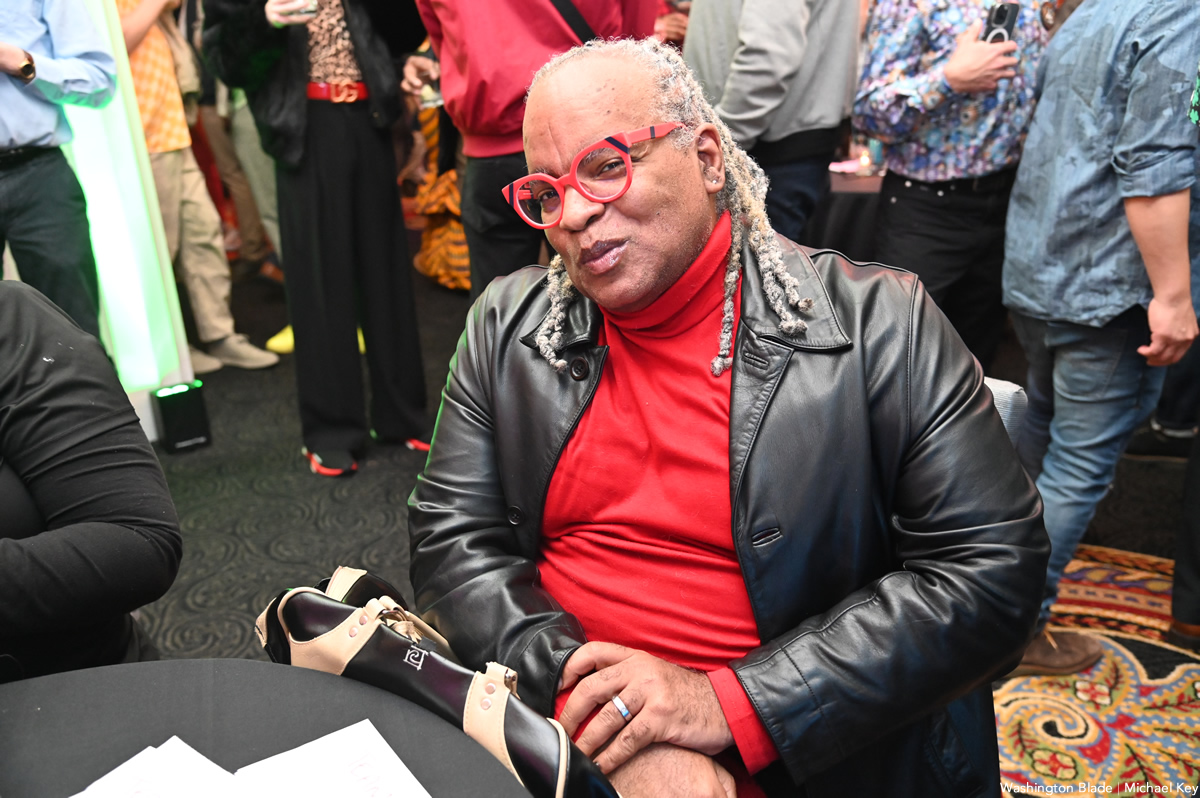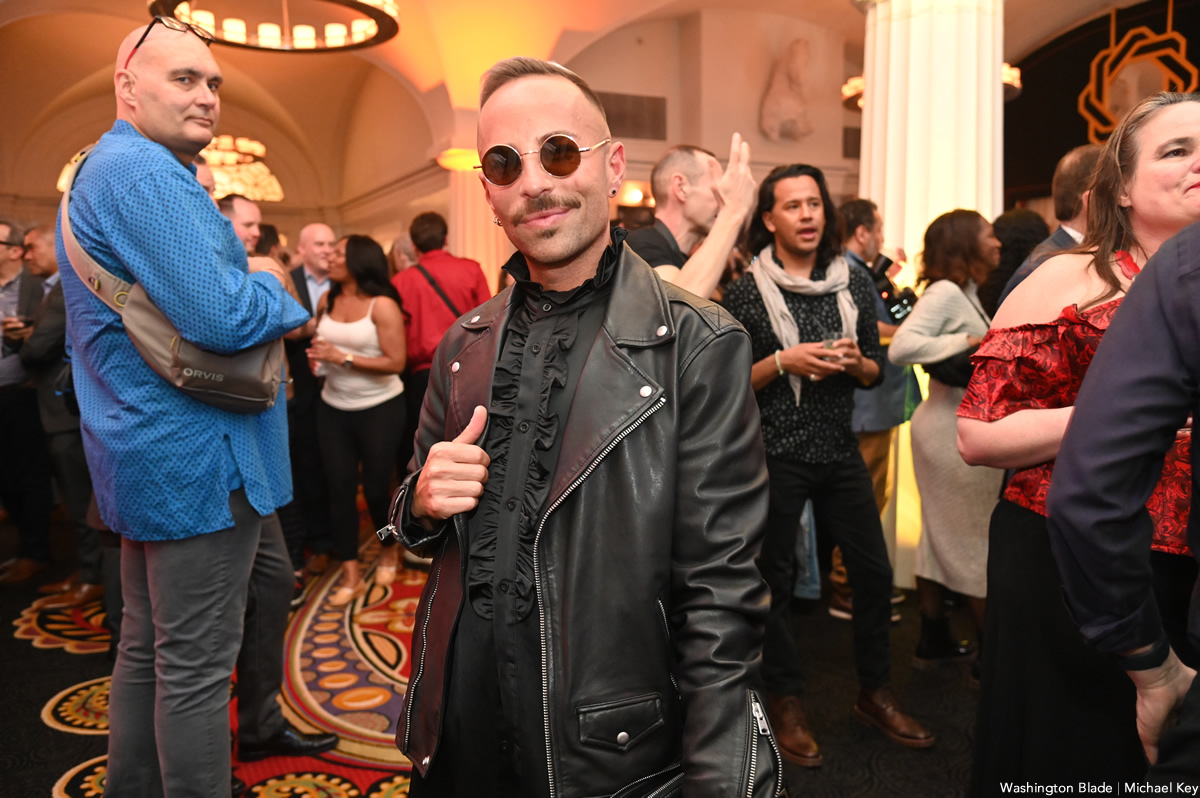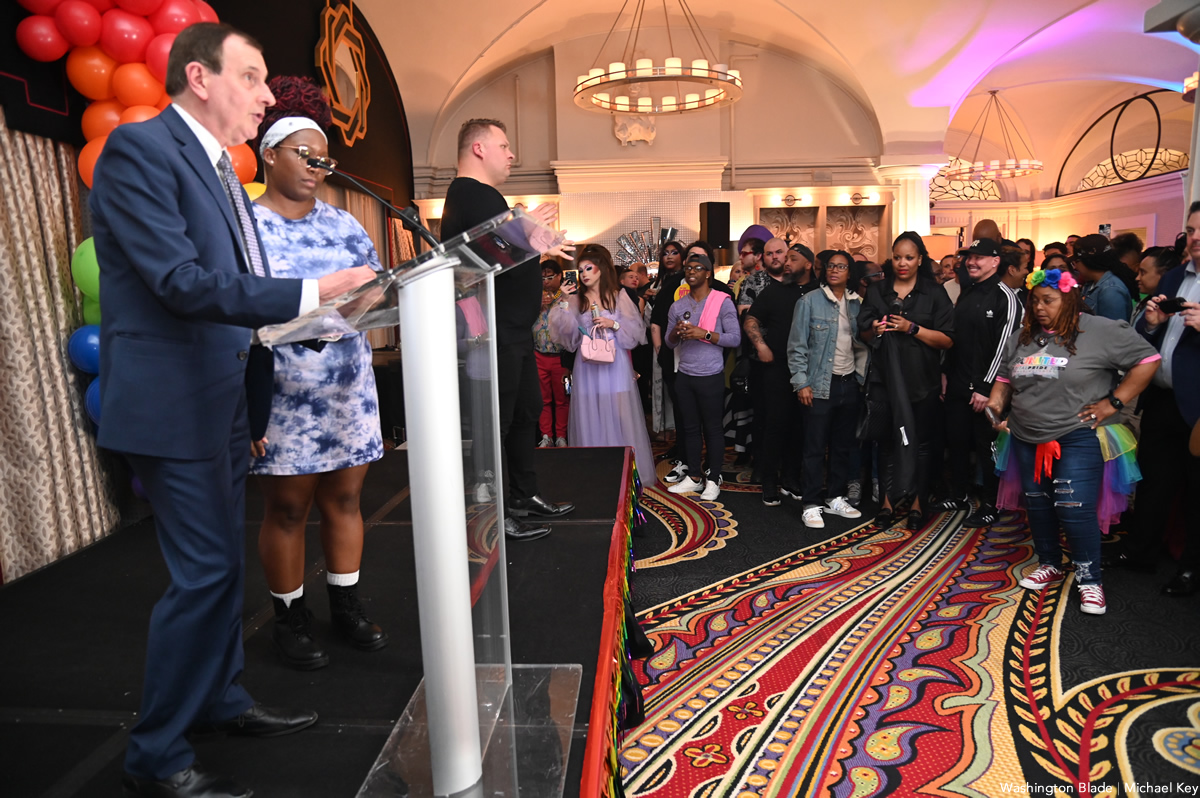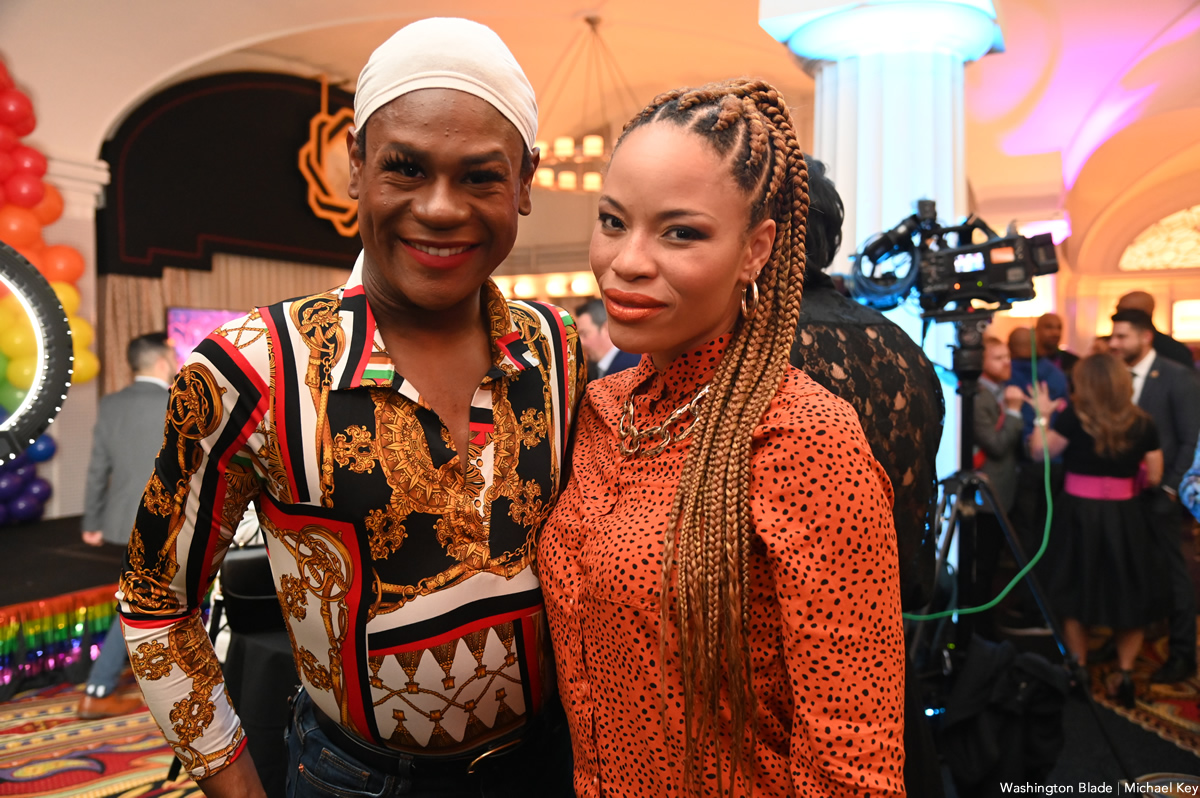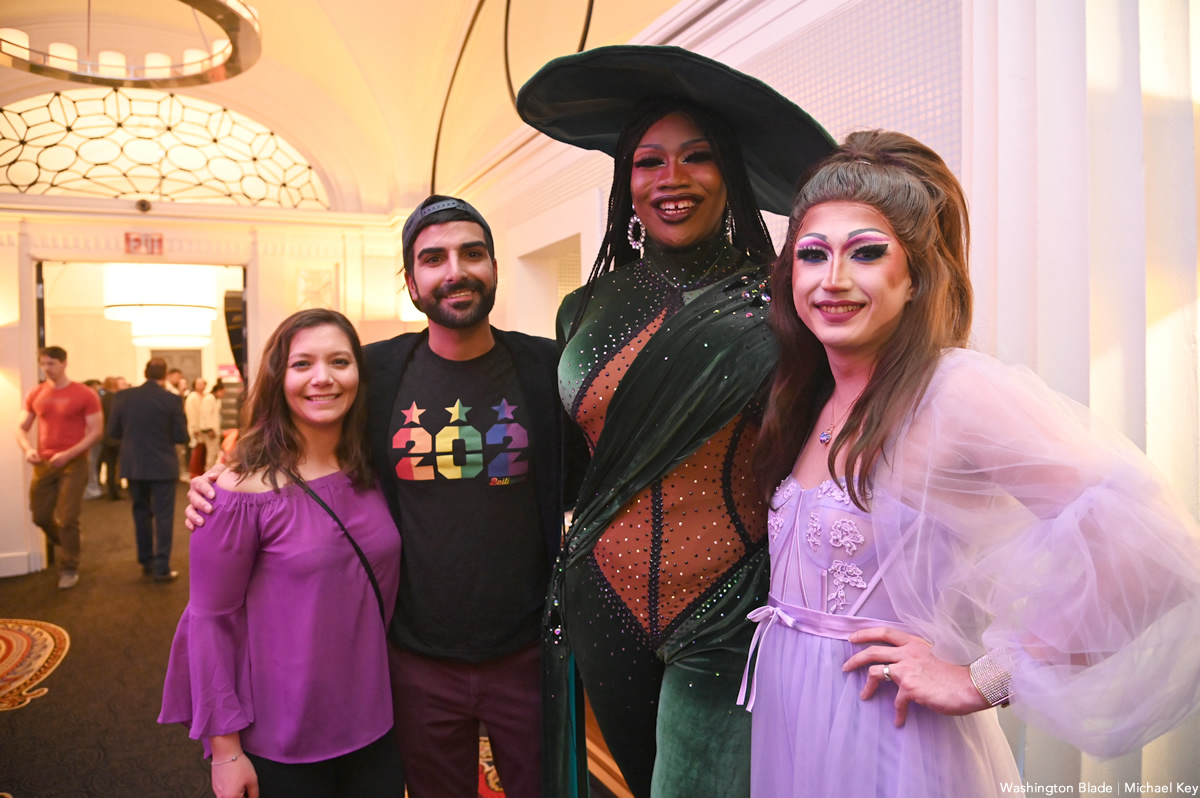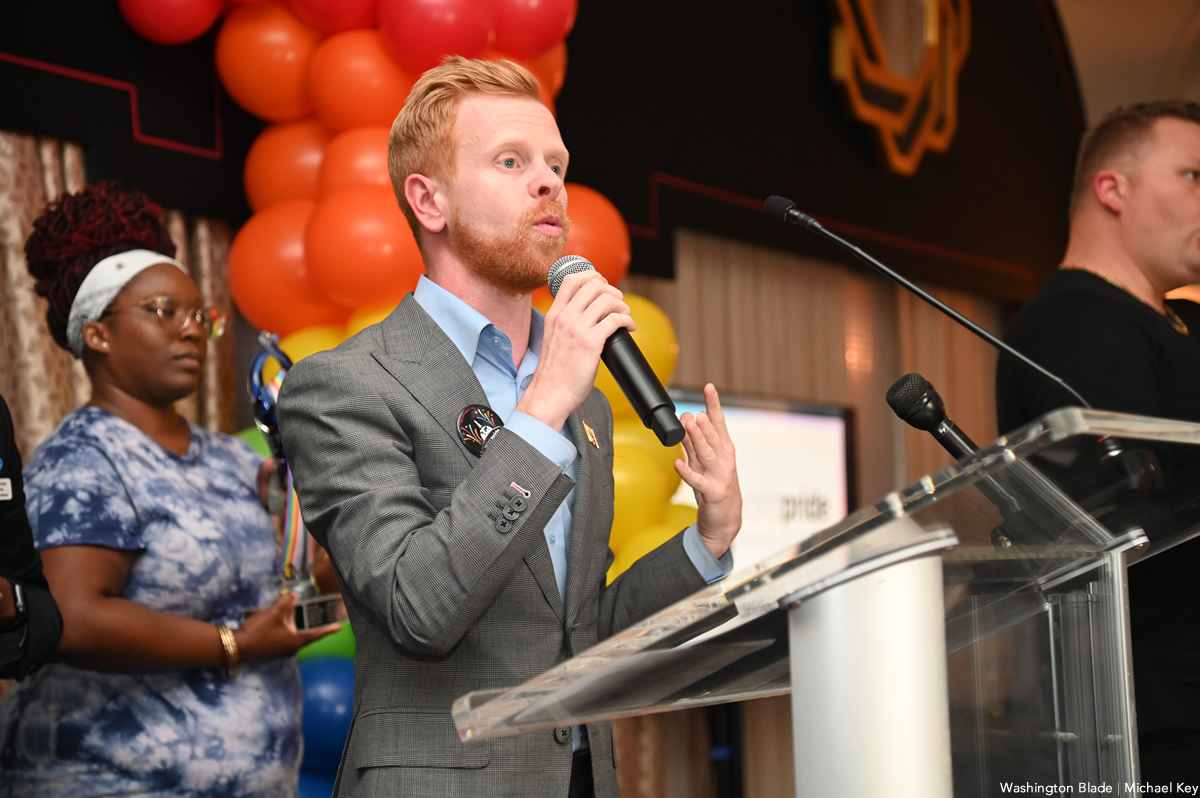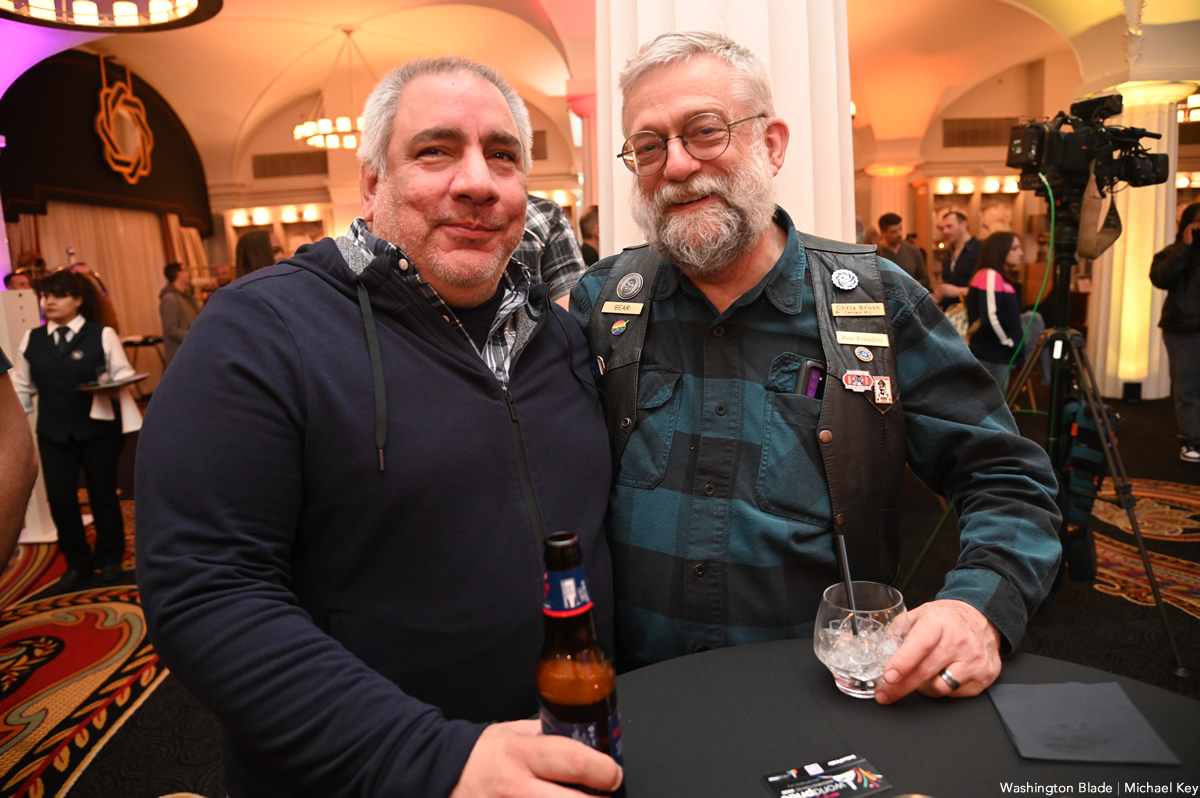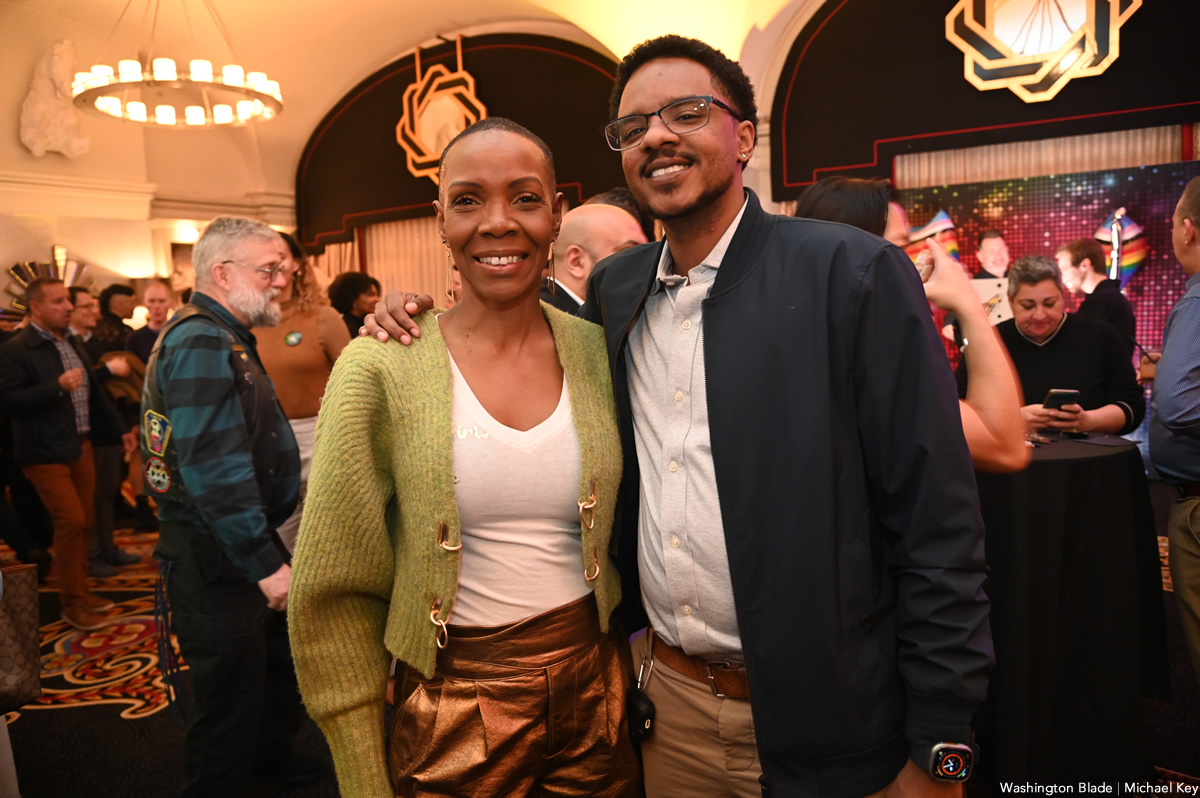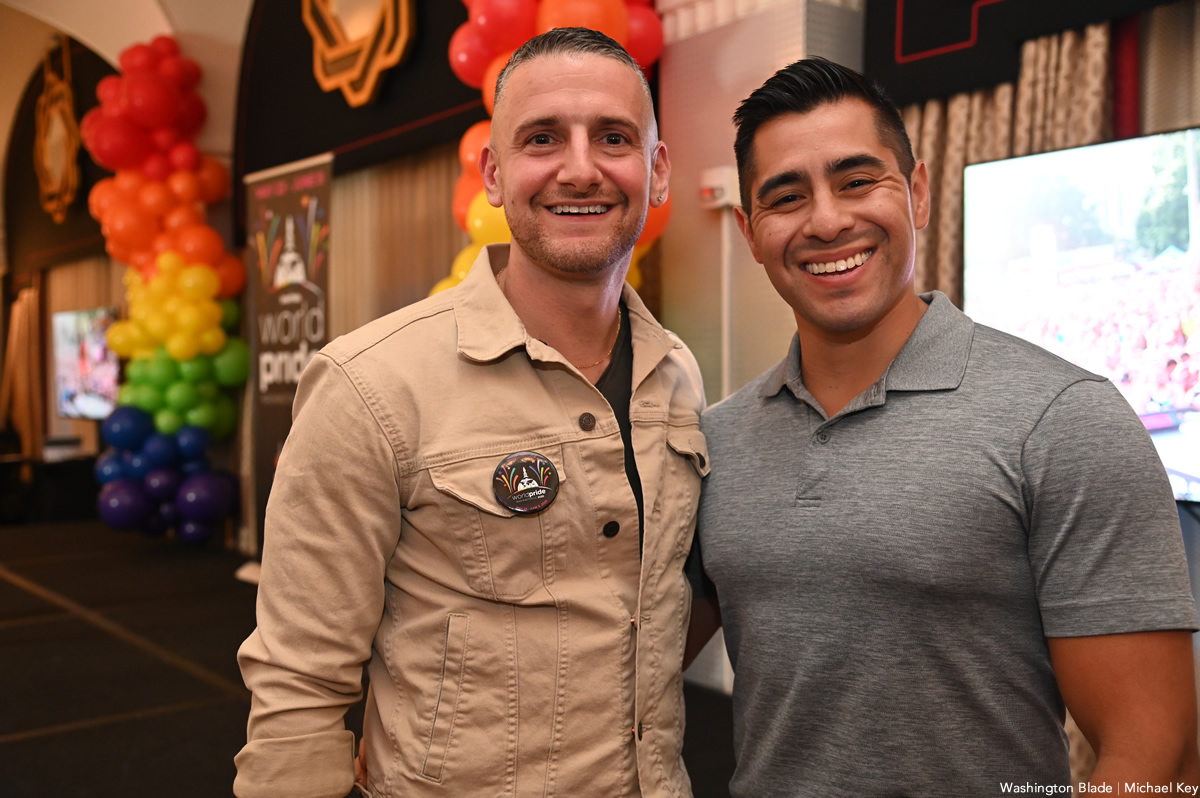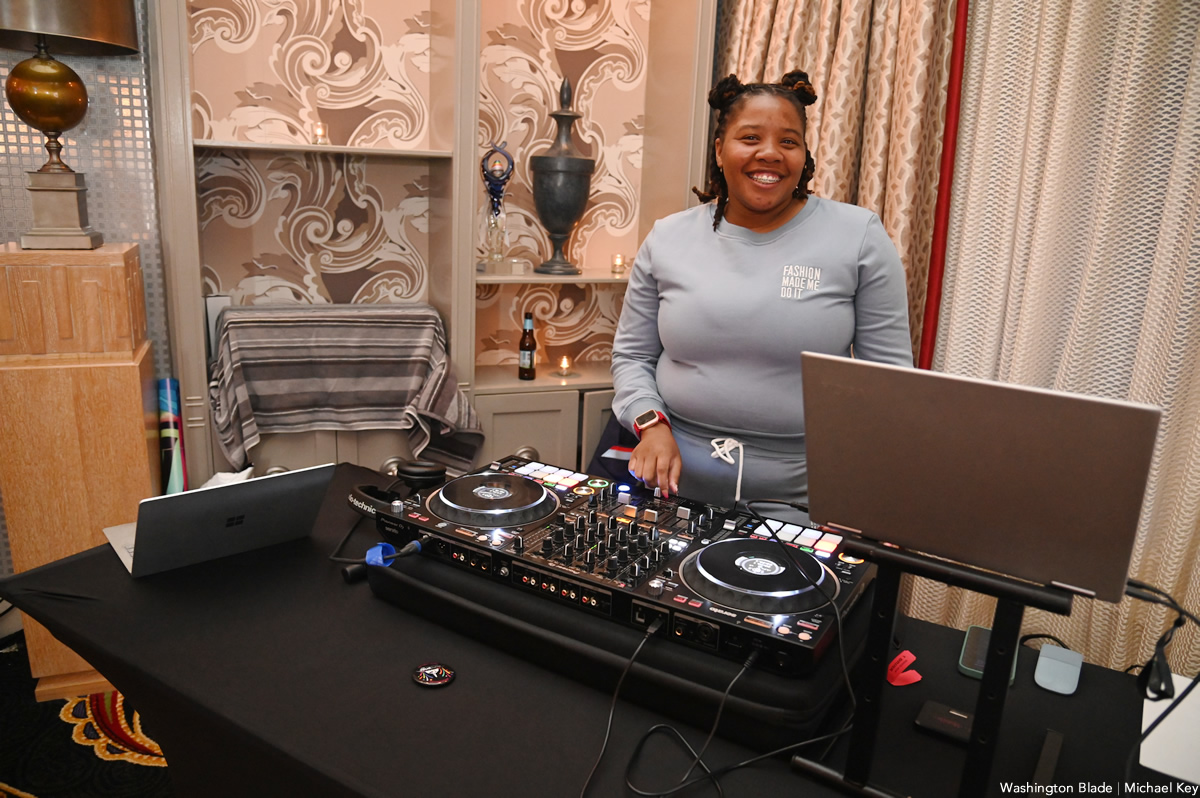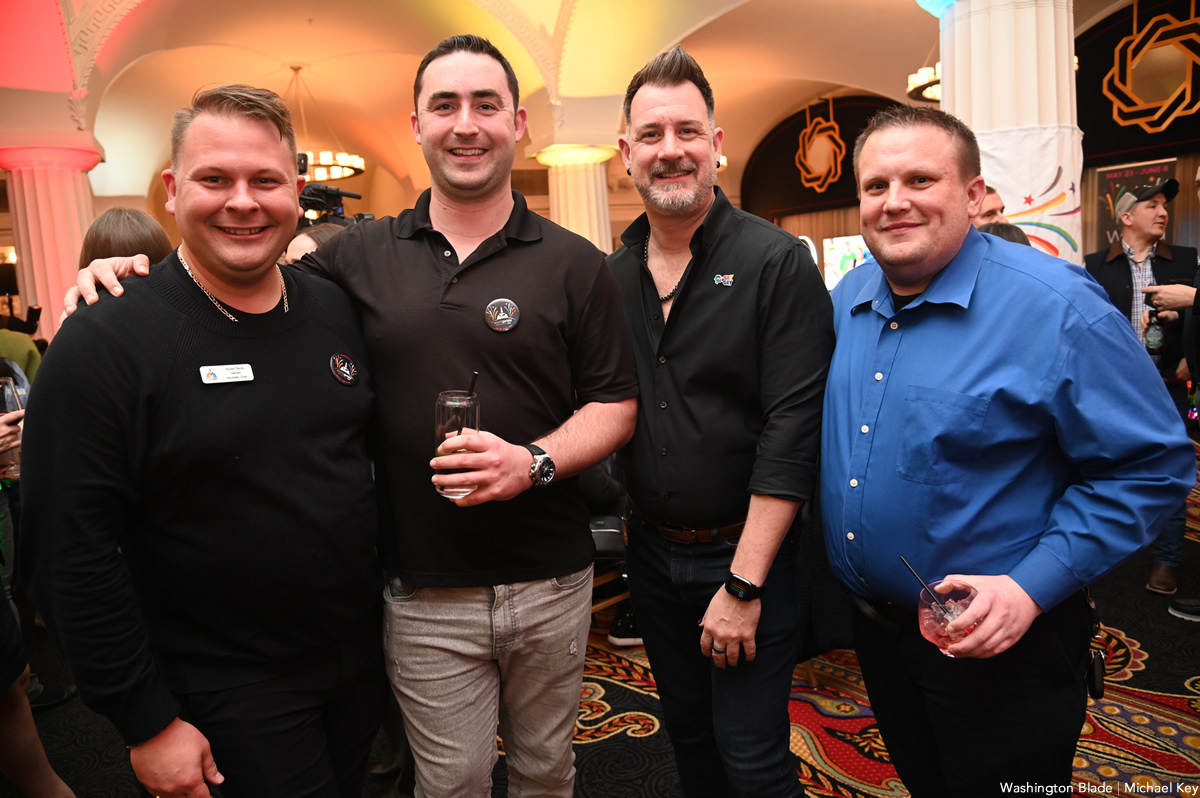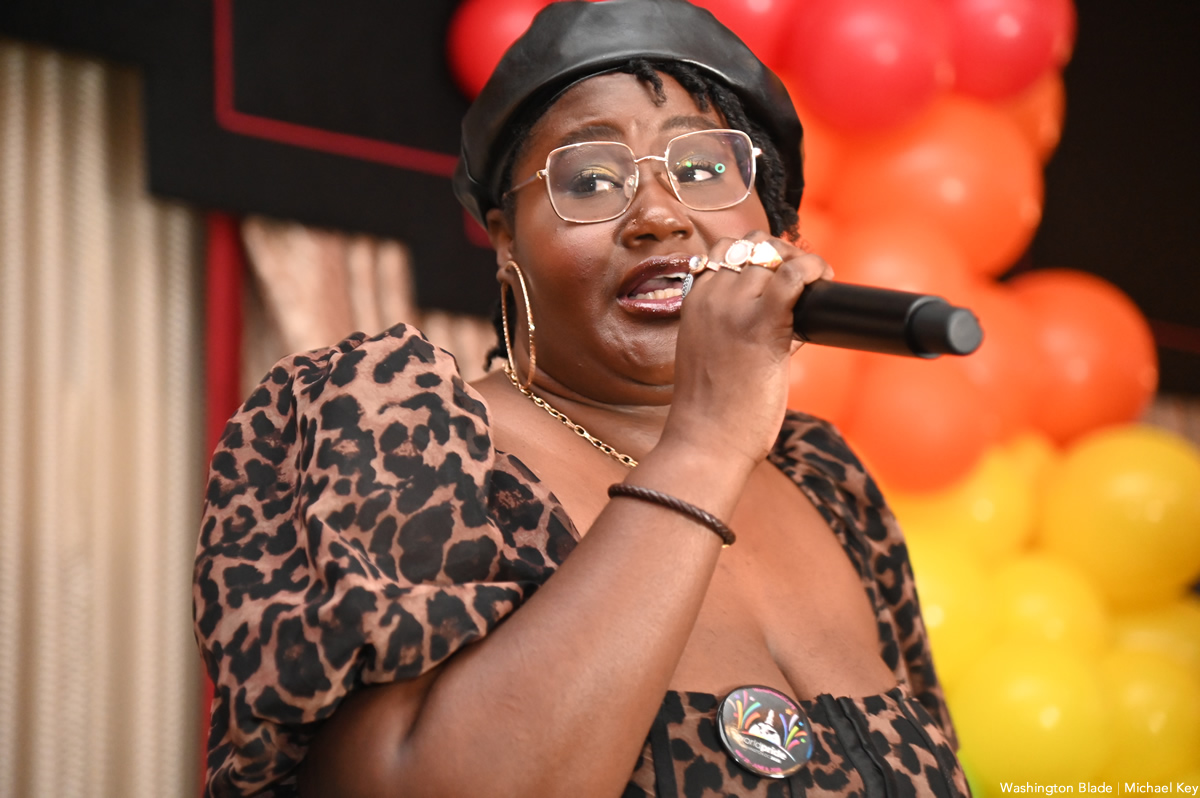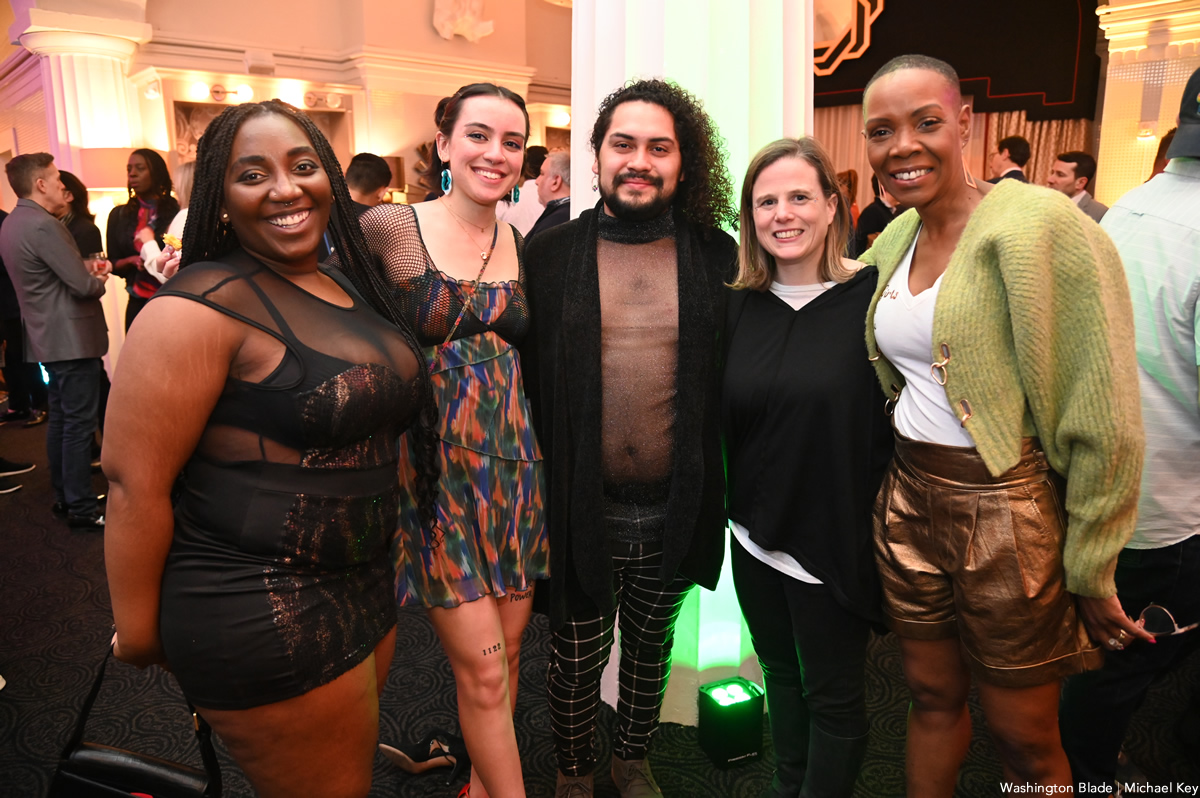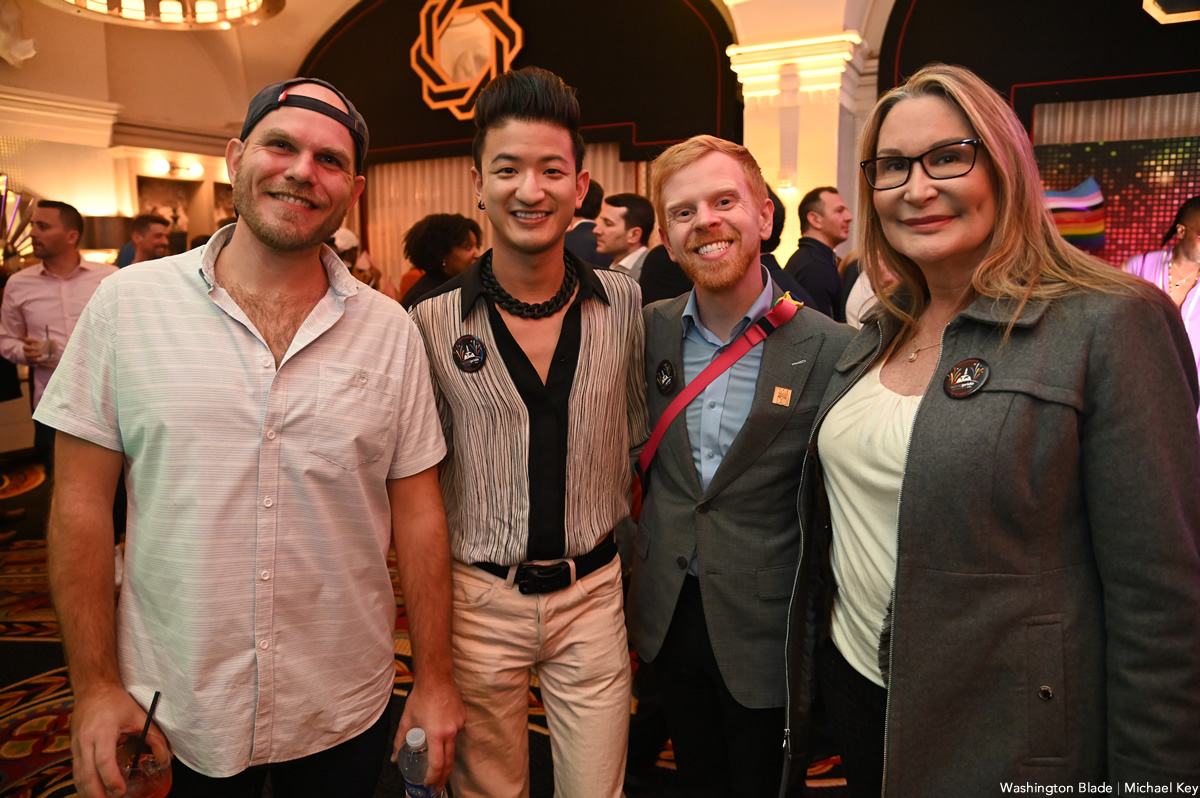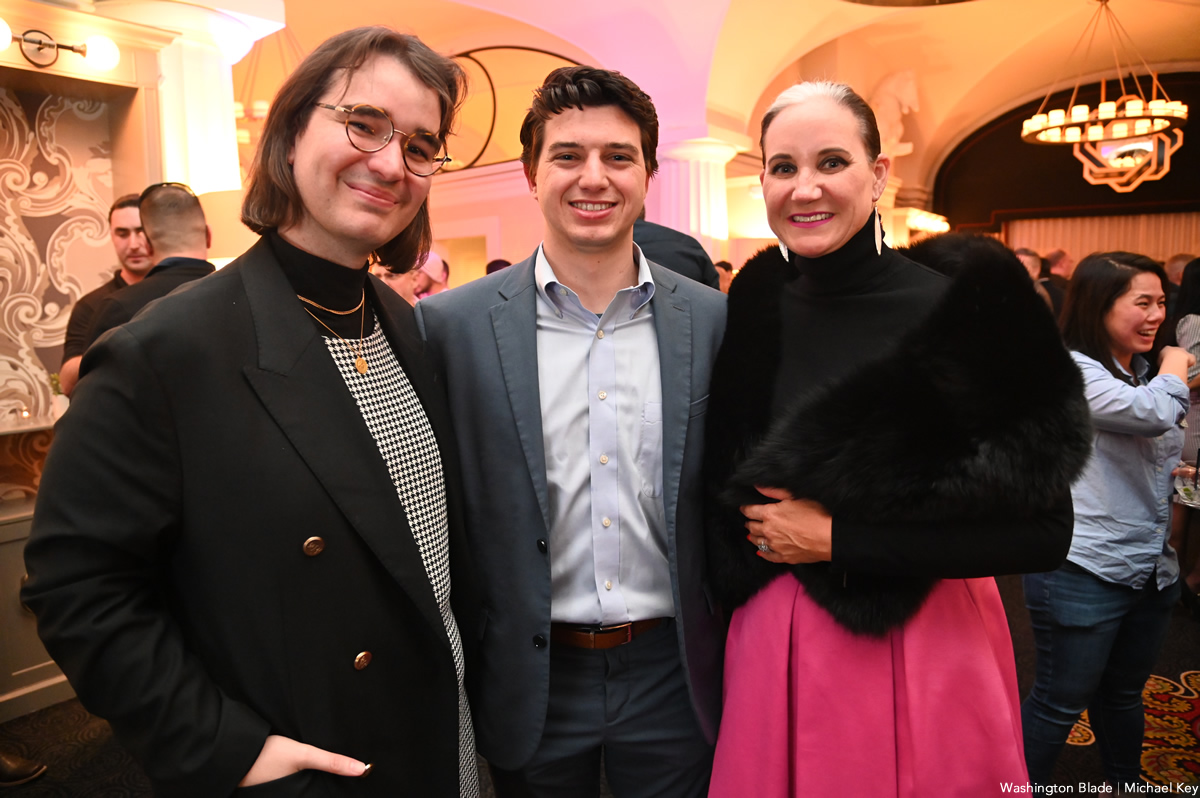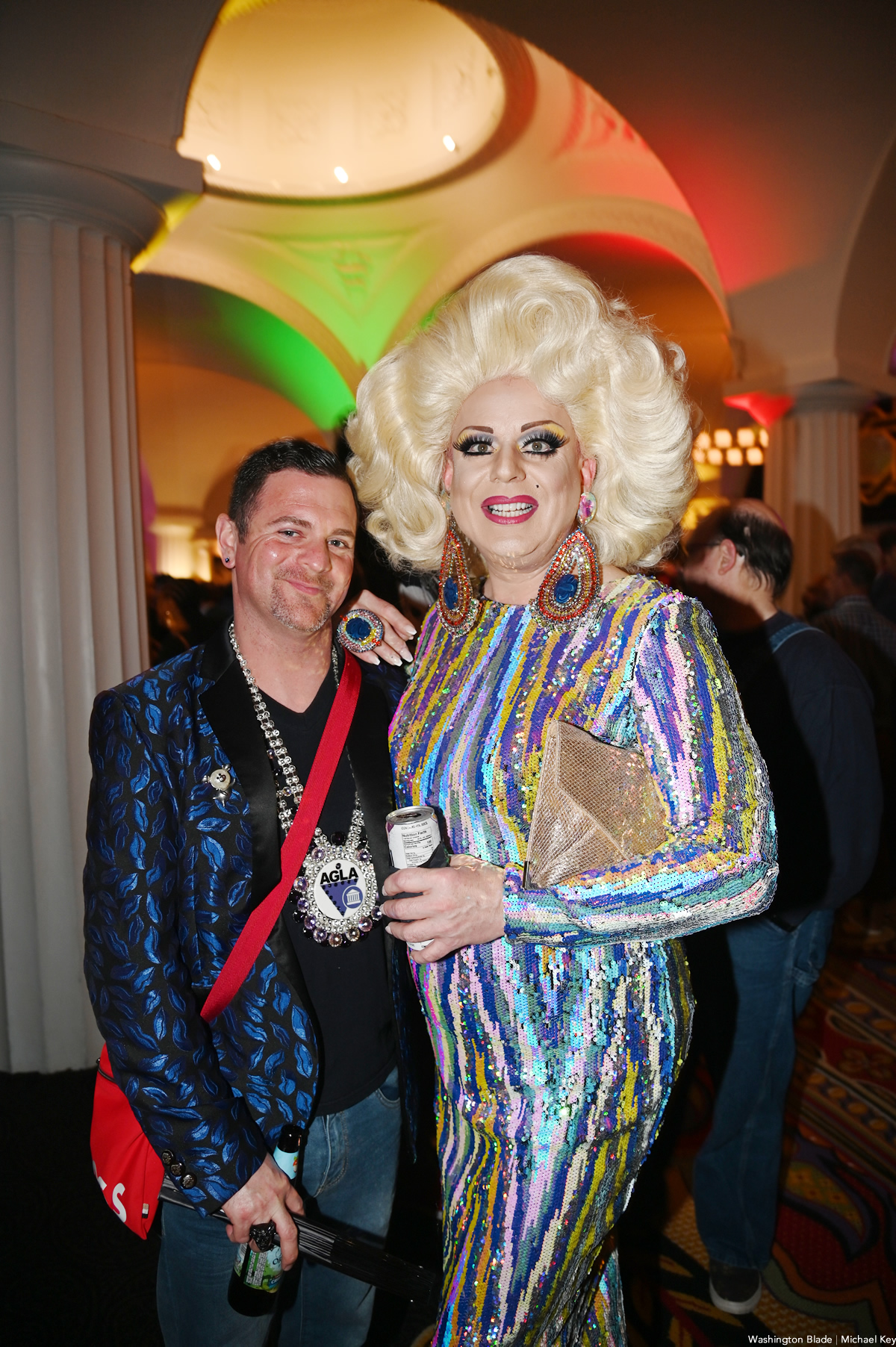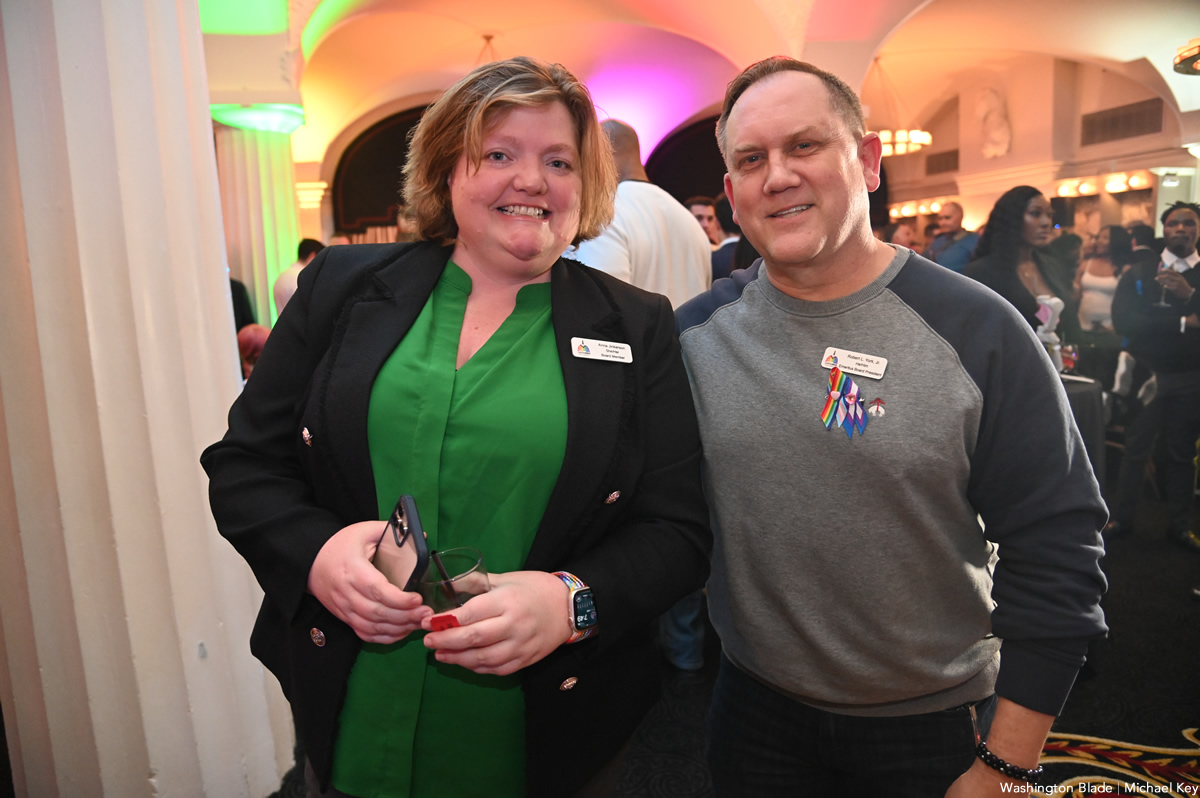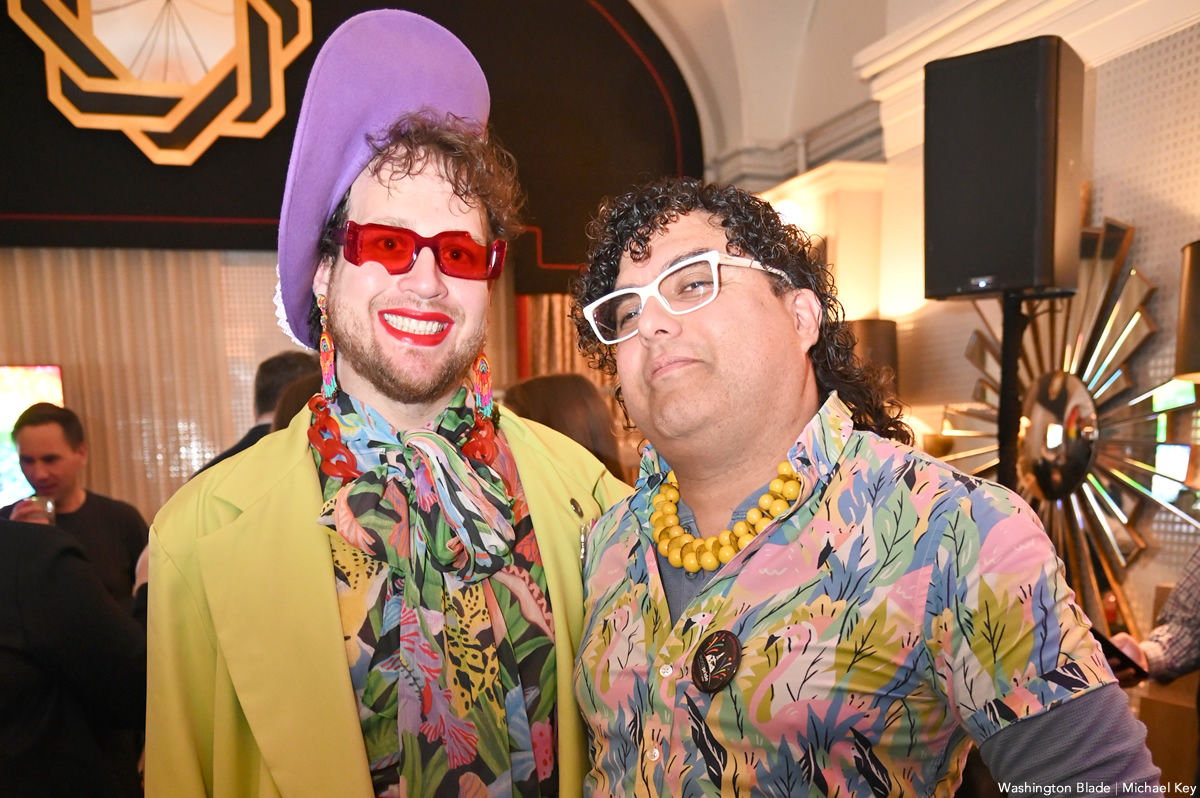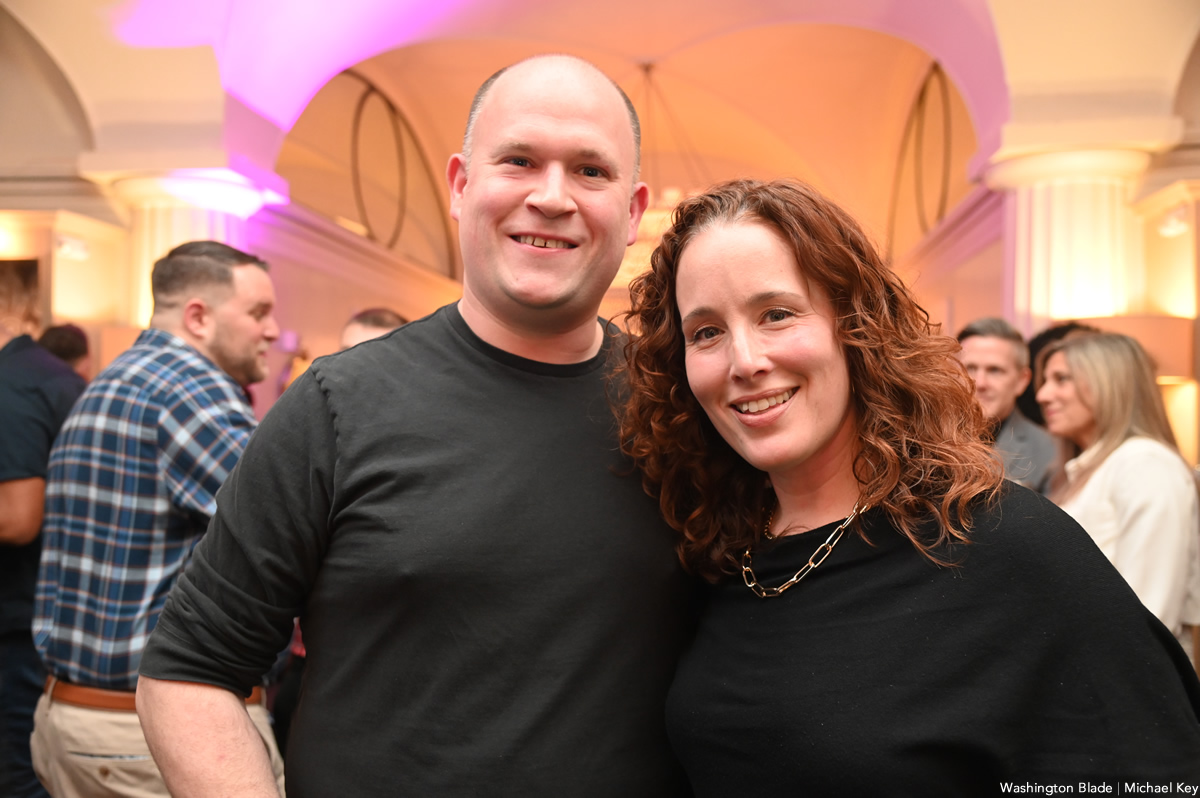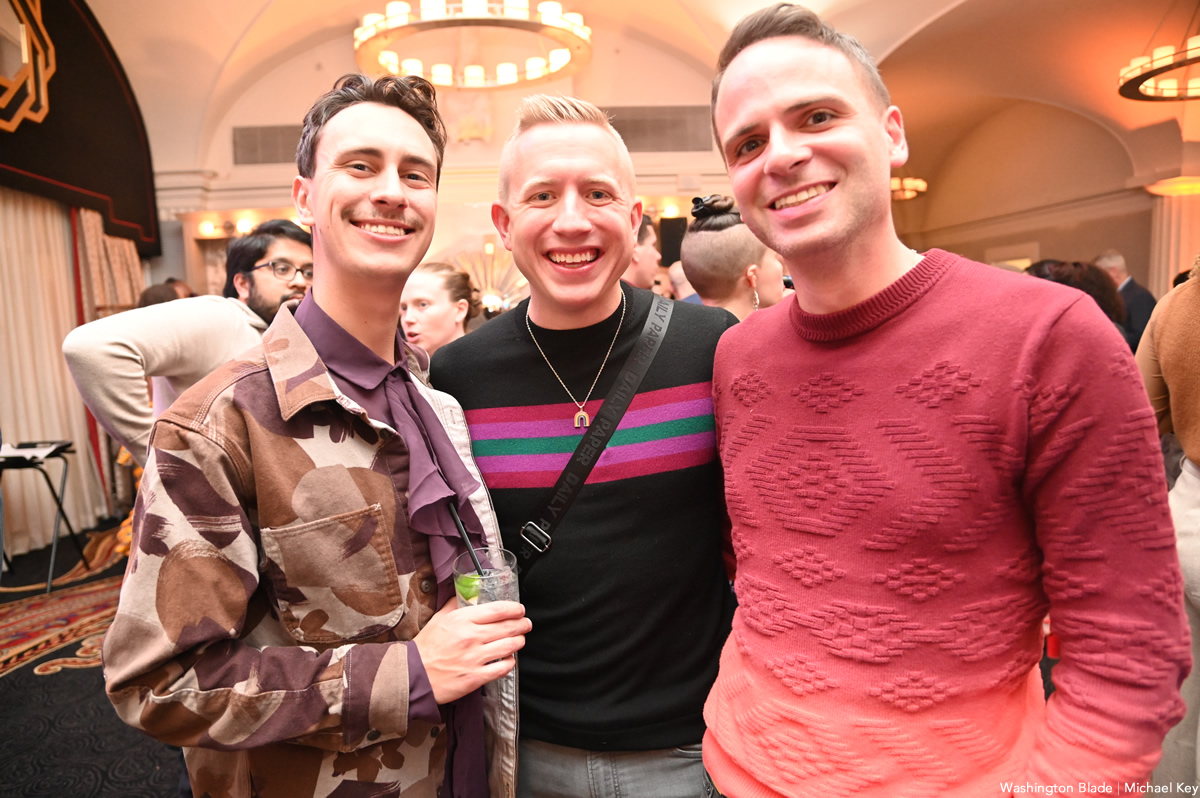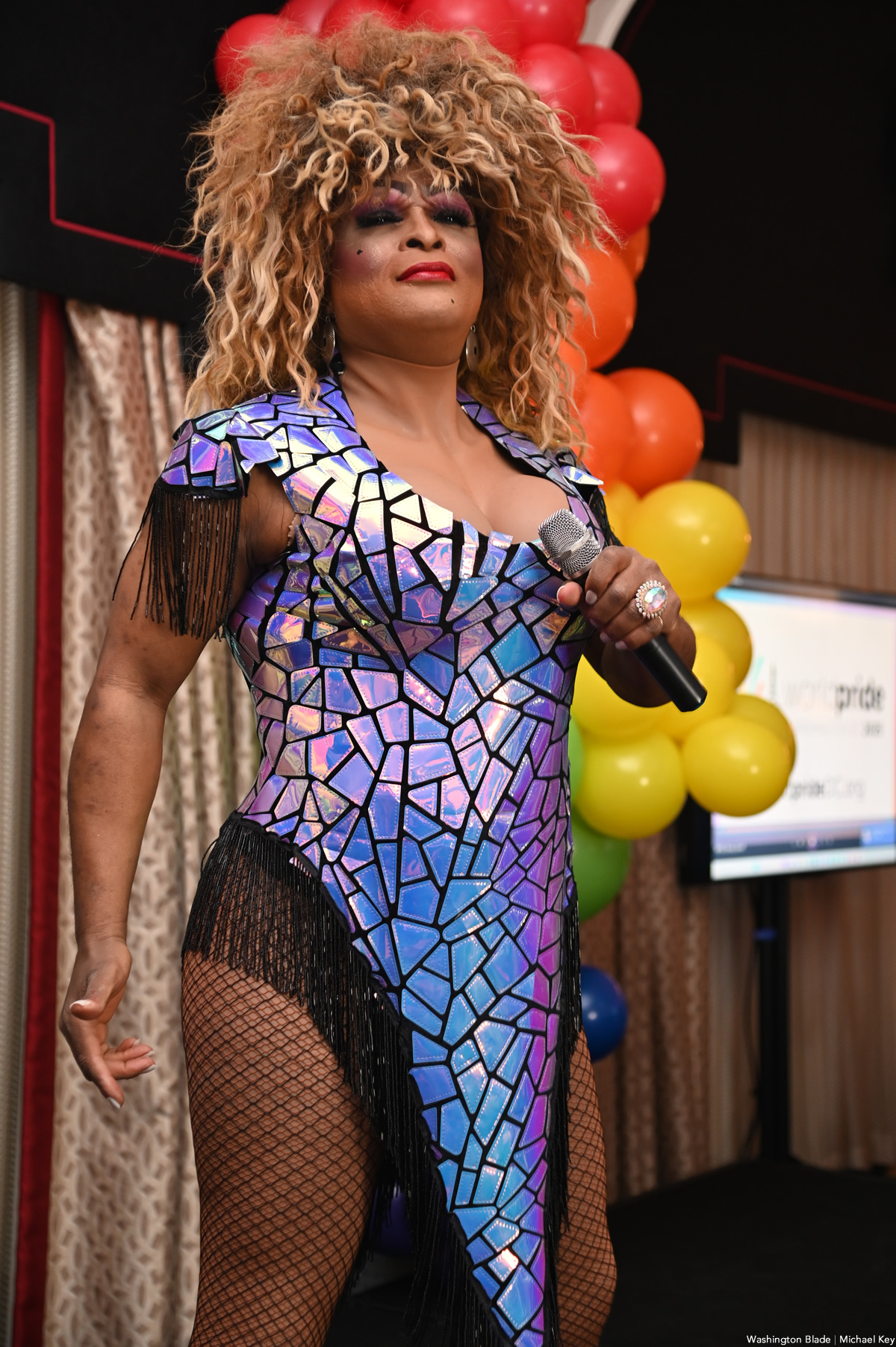 Covering Pride Reveal at Hotel Monaco for @WashBlade . @shiqueeta performing: pic.twitter.com/cONCQQR706

— Michael Patrick Key (@MichaelKeyWB) March 17, 2023