New bill seeks to aid discharged gay troops
Measure would enable service members to upgrade discharge to honorable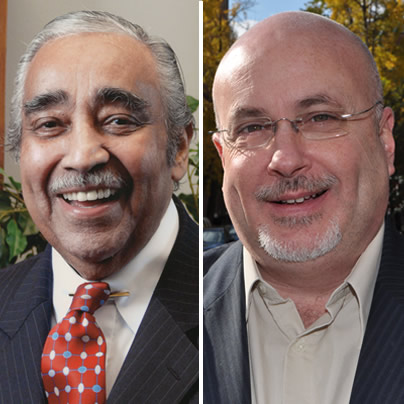 Two House Democrats are working to build support for legislation that would streamline the process for veterans to remove the blemish on their discharge papers if they were expelled for being gay and their service wasn't characterized as honorable.
Rep. Mark Pocan (D-Wis.), one of the six openly LGB members of the U.S. House, and Rep. Charlie Rangel (D-N.Y.) are proposing legislation known as the "Restore Honor to Service Members Act," which would ensure veterans who were discharged for being gay would be designated with an honorable discharge.
In an interview the Washington Blade, Pocan said the bill — which has never before been introduced in Congress — would build off earlier legislative efforts to repeal "Don't Ask, Don't Tell" and help gay veterans who are unable to receive certain benefits — and rights — with their current discharge papers.
"There are still so many people out there who have served their country honorably, they still don't have access to the GI bill or receiving veteran's benefits," Pocan said. "They still can't even have a military burial ceremony. They, in some states, can't vote or get unemployment benefits, so we just need to set up a fair process for these people. There are just too many who've served our country so ably and risked their lives, and we owe this to them."
While "Don't Ask, Don't Tell" was instituted in 1993, the military had a policy prior to that time in which it expelled people for being gay. From World War II to the repeal of "Don't Ask Don't Tell" in 2011, an estimated 114,000 service members were discharged for being gay — more frequently with dishonorable and other than honorable discharges in the period before "Don't Ask, Don't Tell."
In a statement, Rangel said he wanted to take part in the effort to enact a change in the policy because of his own military service.
"As an American, a congressman, and a Korean War veteran, I was proud to join my colleagues in ending the discriminatory law that previously barred open gay and lesbian soldiers from serving their country," Rangel said. "Now is the time to finish the job and ensure that all those who served honorably are recognized for their honorable service regardless of their sexual orientation."
Although a policy currently exists to change the designation on discharges, Pocan said he's spoken to veterans who find the process cumbersome and are seeking a streamlined process.
"Sometimes they'll put in, and then a couple months later, they'll find out they need to submit something else, and a couple months later, submit something else, so they've had to get lawyers," Pocan said. "We're trying to put all of that up front so that the process will be much easier and more expedited than it currently is."
Other aspects of the bill, according to Pocan's office, will require the Pentagon to review the discharge review process and report on its consistency; provide for the collection of oral histories on the discrimination against gay troops; and repeal the still-standing section of the Uniform Code of Military Justice that prohibits sodomy for both straight and gay service members.
Pocan said the bill will be introduced "likely next week" and, in the meantime, he and Rangel are looking to build  co-sponsors. The Wisconsin lawmaker said they're making an "extra effort" to build support among members of the House Armed Services Committee because that panel will likely have jurisdiction over the bill.
Pocan said about 30 House members are interested in being original co-sponsors of the legislation.
Asked about his plan for passing the legislation with Republicans in charge of the House, Pocan was vague about the way forward, but emphasized they'll be talking with "partners on the outside" and the bill would be a follow-up to "Don't Ask, Don't Tell" repeal.
"I'm hoping that since we already have it repealed, that this can gain enough support that Congress can try to lead and get it done so we can put a fair process in place for people to get rid of that old discharge recognition," Pocan said.
Allison Herwitt, legislative director for the Human Rights Campaign, shared the sentiment that the legislation would build off the successful 2010 effort to repeal the military's gay ban.
"The repeal of 'Don't Ask, Don't Tell' was a tremendous first step in achieving equality in our nation's armed forces," Herwitt said. "It is important that we continue to address the discrimination that LGBT veterans face by updating their service records to reflect the reality of their service."
Biden on freeing Brittney Griner: 'I'm hopeful. We're working very hard.'
U.S. puts deal on table as Griner sentenced to nine years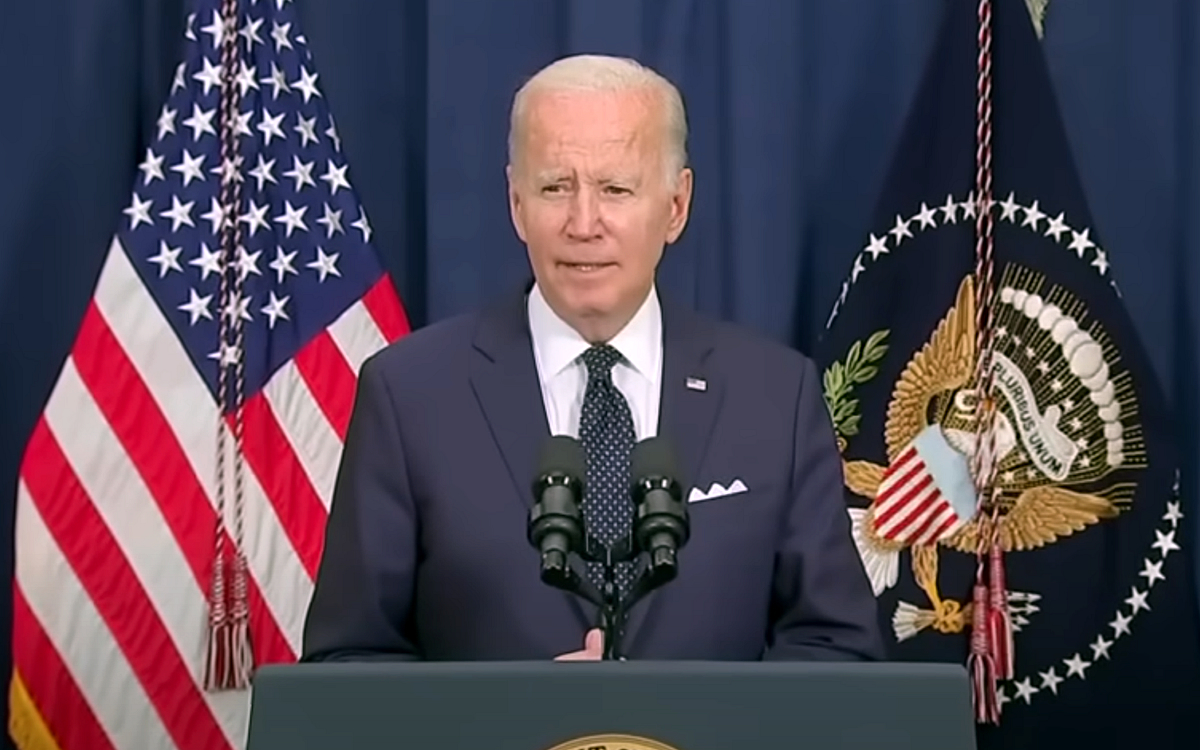 President Biden made brief comments on Friday expressing optimism about securing the release of Brittney Griner the day a Russian judge sentenced the lesbian basketball player to nine years in a penal colony.
"I'm hopeful. We're working very hard," Biden said in response to a shouted question from a reporter following a bill signing at the White House.
Griner has been detained in Russia since February on charges of entering the country with vape cartridges containing cannabis oil and was later arrested on drug charges. The Biden administration has proposed a prisoner swap with Russia for the release of Griner in exchange for a Russian arms dealer in U.S. custody.
White House Press Secretary Karine Jean-Pierre said Friday the optimism Biden expressed was based on general feelings as opposed to a new development in negotiations.
"He's the president, he has to feel hopeful," Jean-Pierre said. "This is something that is important to him. I don't think — if he had said something else — it would have not, you want to be sure you zero in, he's focused on the task that is at hand. His team is working on this, his national security team, you've heard from Secretary Blinken, you've heard from us. This is something — again, has been top of mind, bringing U.S. nationals home who are being wrongfully detained, who are being held hostage has been a priority of his. There's no other place but to be hopeful and to do the work that we need to do to get this done."
Asked if there was any specific development, Jean-Pierre replied, "No. I wouldn't read into it. I think as president, he's doing what presidents do, giving hope."
House Dems seek IRS review of anti-LGBTQ organization's tax status
Family Research Council designated 'association of churches'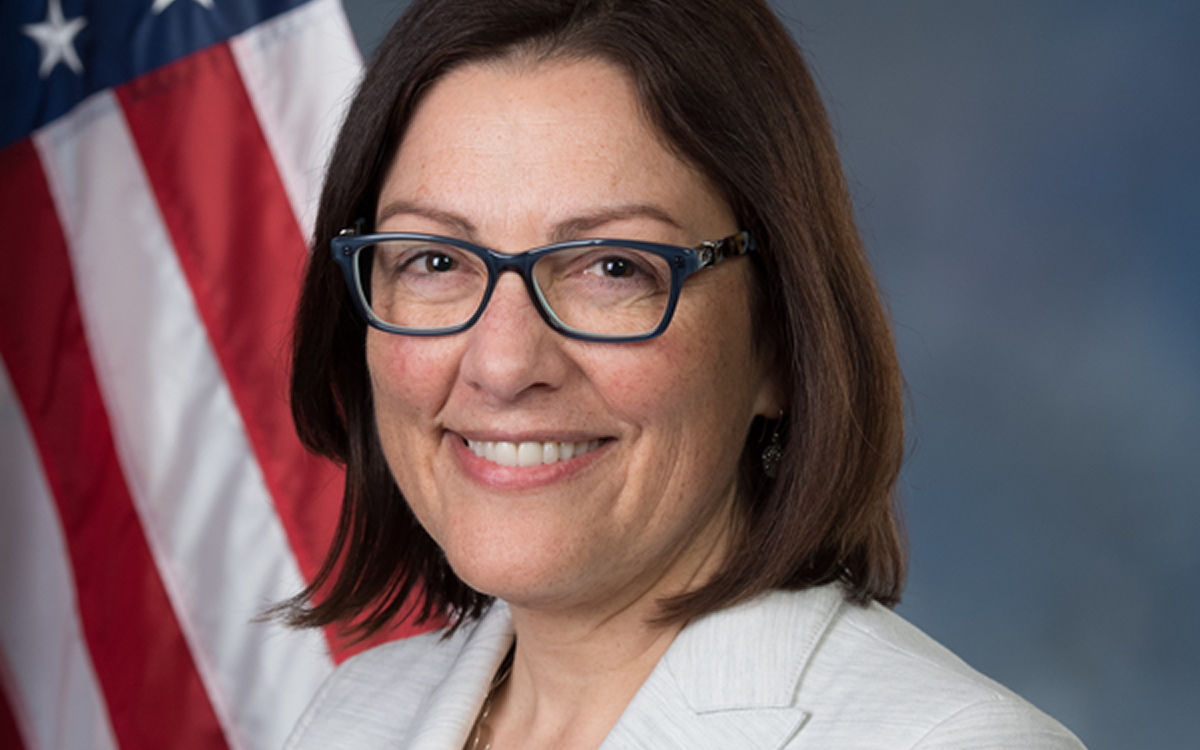 A group of House Democrats, in the wake of a report finding the Family Research Council has been granted a special tax status as an "association of churches," is calling on the Internal Revenue Service to investigate the prominent anti-LGBTQ organization's designation under the tax code.
The 38 House Democrats — led by Reps. Suzan DelBene (D-Wash.) and Jared Huffman (D-Calif.) — articulate the call in an Aug. 1 letter to the IRS, arguing the Family Research Council is "primarily an advocacy organization and not a church."
"We understand the importance of religious institutions to their congregants and believe that religious freedom is a cherished American value and constitutional right," the letter says. "We also believe that our tax code must be applied fairly and judiciously. Tax-exempt organizations should not be exploiting tax laws applicable to churches to avoid public accountability and the IRS's examination of their activities."
The impetus for the letter was a July report in ProPublica revealing the Family Research Council — which pushes for legislation against gender reassignment surgery for youth, filed friend-of-the-court briefs in favor of overturning of Roe v. Wade, and pushed for exemptions for individuals refusing to provide services for LGBTQ people over religious objections — is considered an "association of churches" with Tony Perkins, president of the anti-LGBTQ group, as its religious leader.
According to ProPublica, the Family Research Council is among a number of social conservative groups in recent years that have sought and been granted tax status as churches, which shields them from financial scrutiny. As a result, Family Research Council won't be required to issue an IRS 990 detailing its finances and salaries of key staff members, nor can the IRS initiate an audit of the organization without approval from a high-ranking Treasury Department official, ProPublica reports.
The letter from House Democrats seeks from the IRS: 1) An expeditious review of the status of the Family Research Council; 2) Investigation on whether other political advocacy organizations have obtained church status, but do not satisfy the IRS requirements for churches; 3) Improvement of the review process for organizations seeking church status to ensure that organizations that aren't churches can't abuse the tax code; and 4) a determination on whether existing guidance is sufficient to prevent abuse and whether more congressional actions are necessary.
The Washington Blade has placed a call with the Family Research Council and the Internal Revenue Service seeking comment on the letter and calls to review the organization's tax status.
Senate holds off on marriage bill, may vote in September
Sen. Baldwin says 10 GOPers could support measure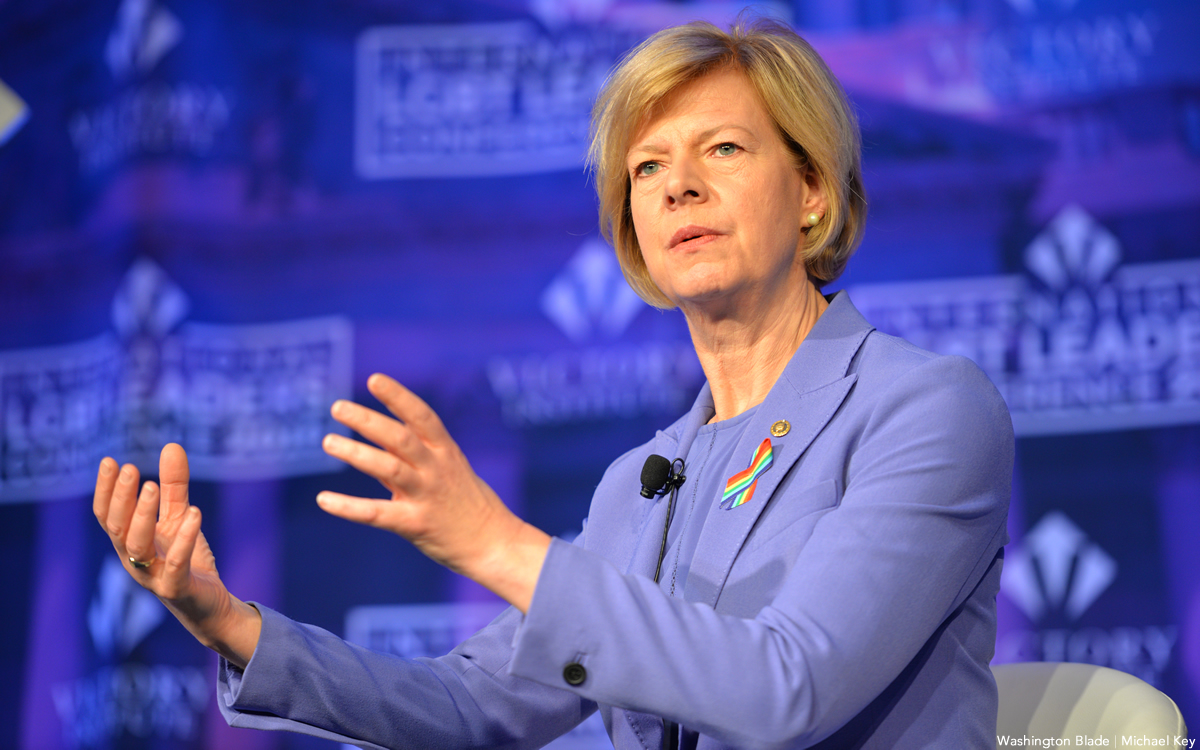 A vote in the U.S. Senate on legislation to codify same-sex marriage, following a surprise bipartisan approval in the U.S. House, now appears on track for consideration in September after lawmakers return from summer recess.
Questions emerged on when the Senate would take up the Respect for Marriage Act, which was advanced amid fears the U.S. Supreme Court would act to rescind same-sex marriage next after the decision overturning Roe v. Wade, after the House voted 267-157 in favor of the bill. Among the "yes" votes were 47 Republicans, a full one-fourth of the caucus, which triggered momentum for a Senate vote on the legislation.
Sen. Tammy Baldwin (D-Wis.), a lesbian, has been credited with taking the lead on the legislation. She said over the weekend on PBS Wisconsin the vote would likely be put off until September when lawmakers return from recess, and anticipated 10 Republicans may vote to join Democrats in ending a filibuster to advance the measure.
"There are five Republicans who have publicly stated that they will support the Respect for Marriage Act, and I have spoken with an additional — well, additional many, but five additional members have indicated they are leaning in support, but I think because of how crowded the calendar is for next week, which is our last week before the August recess, and in light of the fact that we can't have any absences, we need everybody there, and we have a few members with COVID, this is probably going to be a vote that occurs, what I would hope would be early September," Baldwin said.
Senate Majority Leader Charles Schumer (D-N.Y.) has expressed interest in bringing the legislation to the Senate floor, but an effort to push for a vote in the Senate last week was dropped as two senators — Lisa Murkowski (R-Alaska) and Joe Manchin (D-W.Va.) — were out with COVID and another, Sen. Patrick Leahy (D-Vt.), was recovering from a broken hip after a fall. Much of the oxygen in Congress is also now absorbed by the spending deal Schumer reached with Manchin, which provides for nearly $370 billion in climate investments.
David Stacy, government affairs director for the Human Rights Campaign, echoed in a statement to the Washington Blade the optimism about the bill and expectation the vote would be held in September.
"Given the exceptionally strong, bipartisan House vote and extensive conversations with and among senators from both parties, we agree with Sen. Baldwin's public statements that there is a realistic, viable path to secure the 60 votes needed in the U.S. Senate to ensure passage this year, likely after the August recess," Stacy said. "The U.S. Senate should have a vote on the legislation at the earliest opportunity."