June 28, 2013 at 6:00 am EDT | by Gerard Burley
Staying pain free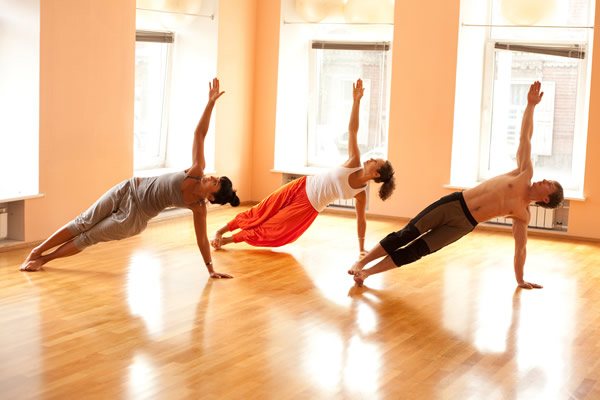 As the weather has leveled off to a consistent summer heat, I am seeing more and more people running, biking and playing outdoor sports. This is a great thing for your overall health, but as you may know, the more intensity and time you put into your active lifestyle, the more wear and tear is put on your muscles and joints.  I'm currently playing basketball, flag football and still completing my workouts throughout the week, so I definitely can feel your pain.
As our workout time and body stress goes up, it's even more important to include injury prevention — or what I call maintenance type sessions — to our regimen. I have two key elements you need to add to your current routine to keep you active and pain free.
Get your Roll On. One of the easiest ways to keep yourself injury free is by adding foam rolling into your current routine. You probably have seen these cylinders, usually black or white, long pieces of Styrofoam lying around the gym collecting dust. They are used to help you with a type of self massage called myofascial release. Rolling on the foam basically forms extra pressure on certain points of tenderness and tightness in our muscles and fascia (connective tissue).  This extra pressure forces the body to relax the area and therefore gives us better tissue quality and flexibility throughout our muscles.
When using it, make sure to roll out to a point where you feel tenderness and hold on that spot for about 20 seconds. Remember, despite what you may see from others, it's not about quickly rolling your body out like a pancake. What does this mean to you? Basically by spending an extra 10 minutes warming up and cooling down with a foam roller, you could prevent some overuse injuries. Especially for my runners out there, you and your foam roller should be best buddies because I've seen a little time alleviate common pains like patellar tendinitis and IT band friction syndrome. Stay committed to this. I'll be honest — it hurts lat first. But the more pain you have shows how much more you need it. Consistency is key.
Embrace Yoga. I always get asked about yoga vs. weights. Stop! Last I checked they were not in competition. In fact, I find they are more symbiotic than anything. I suggest yoga at least once a week for all of my strength training clients, others who strength train and those who play sports for a number of reasons.
First, most people who love lifting or sports do a lot of the same muscle patterns causing muscle imbalances throughout the body. Bring in yoga can help even a lot of those muscle imbalances out. Yoga works in different planes of motion to both stretch some muscles while activating others, and it comes from a place of balancing the body.
Second, that five-minute static stretch at the end of your weights workout is not enough to gain real flexibility. Many serious weightlifters don't like yoga because stretching for an hour is hard in a whole new way, but hard is good. Finally, yoga comes from a different mindset than traditional weight lifting or exercise. It really provides a calm and comfortable place to achieve goals, which mentally is a good break from the constant "PUSH HARDER" at the bench press.
Stick with these two new fitness flavors to spice up your routine.  And your muscles and joints will thank you in the long run. Stay fit, stay healthy, and stay on track!