HISTORIC: Senate panel advances trans-inclusive ENDA
In first, committee reports out trans-inclusive LGBT anti-bias bill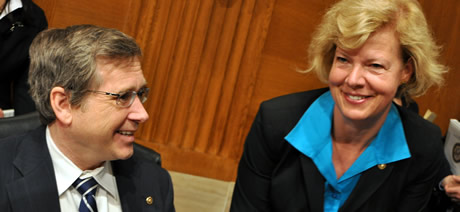 A Senate committee made history on Wednesday by approving for the first time a trans-inclusive version of the Employment Non-Discrimination Act and picking up key Republican support from Sens. Orrin Hatch (R-Utah) and Lisa Murkowski (R-Alaska).
Lawmakers on the Senate Health, Education, Labor & Pensions Committee reported out ENDA by a 15-7 vote after a short period of discussion. No amendments were offered except for a manager's amendment, although Sen. Lamar Alexander (R-Tenn.) said he'll reserve three that he planned for consideration on the Senate floor.
Senate HELP Committee Chair Tom Harkin (D-Iowa) noted the historic nature of the committee's action prior to the vote and said it's "time, long past time" for Congress to take action against LGBT workplace discrimination.
"Qualified workers should not be turned away or have to fear losing their livelihood for reasons that have nothing to do with their qualifications, skills or performance," Harkin said. "Let's not mince words: such practices are un-American. They should have no place in any American workplace."
All 12 Democrats on the committee, including lesbian Sen. Tammy Baldwin (D-Wis.), are co-sponsors of the bill as well as one Republican, Sen. Mark Kirk (R-Ill.). They each voted in favor of ENDA during the final vote.
At the start of the markup, Kirk explained he has supported ENDA — both in his capacity as a U.S. House member and a U.S. senator — because gay people should "not have that cloud of potential discrimination" in the workplace.
Speaking with reporters afterwards, Kirk explained his support for ENDA derives in part from his work as an officer in the Navy Reserve.
"For me, as you guys know, I'm a military guy," Kirk said. "We think about how blindingly idiotic it was for Adolf Hitler to discriminate against the Jews. When you think about all the Senate pieces of the Manhattan Project, we actually developed a war-winning weapon because we were protecting creativity and science, and we became a much stronger society that allowed us to prevail. The society that is more open will be stronger, in my view, probably economically and militarily."
New support for ENDA also came from Republicans on the panel: Hatch and Murkowksi. Hatch voted "yes" by proxy and Murkowski voted "yes" in person. The Alaska senator is the third sitting Republican U.S. senator to come out in favor of marriage equality.
In a statement after the markup, Murkowski said she voted "yes" because "discrimination should never be tolerated in the workplace."
"I am a strong believer that individuals should be judged on whether they can do the job, not their sexual orientation – and I appreciate the hundreds of Alaskans who shared their thoughts with me and my staff as we considered this bill," Murkowski said.
While she said improvements to the bill "might be in order in the form of floor amendments," Murkowski added she's pleased ENDA addresses "employers' needs to run efficiently and reduce compliance costs" by prohibiting discrimination claims based on disparate impact.
In a statement provided to the Washington Blade, Hatch explained he was able to support ENDA because of the strong religious exemption in the bill.
"I appreciate that the authors of the bill were willing to include a robust religious exemption in this bill," Hatch said. "I voted for it because it prohibits discrimination that should not occur in the workplace, it protects the rights of religious entities, and minimizes legal burdens on employers."
The bill now heads to full Senate for passage on the floor, where 60 votes will likely be necessary to overcome a Senate filibuster. During the markup, Harkin said he expects ENDA to come to the floor "sometime in the fall," but not before lawmakers leave for August break.
Asked by the Washington Blade after the committee vote whether he's confident that ENDA will find 60 votes on the Senate floor, Harkin replied, "Yeah, I think we'll have 60 votes."
"As you saw, we had some very key Republicans on the committee, and that will be very helpful," Harkin said. "As I said, I think society is there, and the things that have recently happened with the Supreme Court decision and others, I think we're ready to move on in a way that we haven't been ready move on in the past. Keep your fingers crossed."
But Senate Majority Leader Harry Reid (D-Nev.) is responsible for scheduling what comes to the floor in the Senate. His office didn't immediately respond to a request for comment on when an ENDA floor vote would take place. In his Pride statement issued last month, Reid said he looks forward to bringing up ENDA "soon."
White House Press Secretary Jay Carney issued a statement saying President Obama "welcomes" the bipartisan support ENDA received in committee and looks forward to further action.
"The President has long supported an inclusive ENDA, which would enshrine into law strong, lasting and comprehensive protections against employment discrimination on the basis of sexual orientation or gender identity," Carney said. "We look forward to the full Senate's consideration of ENDA, and continue to urge the House to move forward on this bill that upholds America's core values of fairness and equality."
It was the first markup of ENDA in the Senate since 2002 and the first time ever a committee in either chamber of Congress approved a version of ENDA that protects not only gay, lesbian and bisexual people from workplace discrimination, but also transgender people.
Mara Keisling, executive director of the National Center for Transgender Equality, said a trans-inclusive ENDA has been advancing all along, but committee approval of the bill with gender identity protections is "really amazing."
"This is a life-or-death issue for trans people, and I think this shows that we're moving, we're going to get it done," Keisling said. "Next, we're going to get it passed in the Senate, and we're going to try to figure out how to get it through the dysfunctional House of Representatives. But it's really important and shows trans people everywhere that this is going to happen — whether it's this year or another year — it's going to happen. We are going to get relief from job discrimination."
Transgender inclusion in ENDA has been a sensitive issue in the LGBT community. In 2007, gay former Rep. Barney Frank (D-Mass.) removed ENDA's gender identity provisions before holding a House vote on the bill because he said the votes were lacking to pass the legislation with those protections on the House floor. The decision led to an outcry and ENDA advanced no further even though Democrats controlled both chambers of Congress.
Tico Almeida, president of Freedom to Work, praised the Senate committee approval of ENDA, calling the vote "fantastic."
"It was a big, bipartisan win, and we're going this ride momentum to 60 votes by September," Almeida said. "We think we can get to 60 votes in the Senate in September — possibly October if it takes that long. We could actually get between 60 and 65 votes in the end in the Senate, and that huge momentum will allow us to do some real campaigning with members of the House."
Despite the support ENDA's religious exemption has received from Republicans like Hatch, there are differing opinions on the language within the LGBT community.
Unlike existing employment discrimination law under Title VII of the Civil Rights Act, ENDA's religious exemption provides leeway for religious organizations, like churches or religious schools, to discriminate against LGBT employees.
Some ENDA supporters, like the Center for American Progress, say ENDA's religious exemption is politically necessary for the bill to pass Congress, while others, like the American Civil Liberties Union, say it allows for continued LGBT workplace discrimination. No action was taken on the religious exemption during the markup.
Ian Thompson, legislative representative for the ACLU, said after the markup he's pleased with the progress on ENDA, but added the growing support for LGBT rights demonstrates the bill's religious exemption may no longer be necessary.
"Today's vote clearly demonstrates that the tide has turned on LGBT rights," Thompson said. "What was true five, 10, and 20 years ago is no longer the case. To that end, I think it is becoming increasingly clear that there is no reason to adopt an exemption that would needlessly dilute ENDA's critical protections."
Before final passage, the committee approved by unanimous consent a manager's amendment that made technical changes to ENDA.
Some changes were made at the behest of GOP supporters who wanted clarification on certain issues. Among them is ensuring under ENDA disparate impact claims are not allowed; a plaintiff cannot recover for the same offense under both Title VII of the Civil Rights Act and ENDA; and an employer can amend an existing poster notifying employees of the non-discrimination policy, rather than creating a separate poster.
The manager's amendment also updates ENDA in the wake of Supreme Court rulings on employment non-discrimination law. Following the Supreme Court's decision in the 2009 case of Gross v. FBL Financial, the bill now includes language to ensure that the burden of proof in mixed motive cases is the same under ENDA as it is under Title VII.
Almeida, who had called for an update to ENDA in the wake of the Gross ruling, commended Harkin and his counsel for "fixing the loopholes and technical mistakes" that existed in the original version of ENDA.
"Some were on the left, and some were on the right," Almeida said. "By making these corrections, Chairman has shown respect for Republicans on the committee and created a smarter, better Employment Non-Discrimination Act."
GOP senator willing to delay school meal funding over LGBTQ+ rights
Funding for school meal & nutrition programs is set to expire July 30, a delay could lead to a hunger crisis for millions of schoolchildren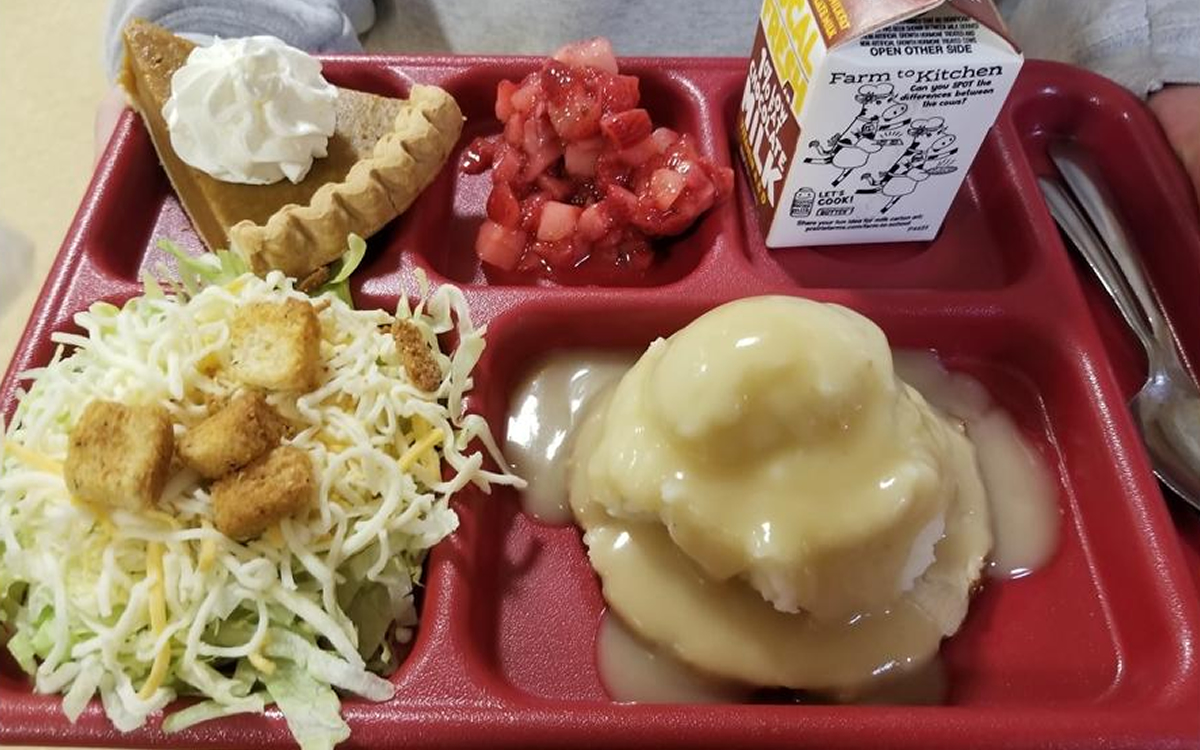 A bipartisan piece of legislation for school meal programs is at risk after one U.S. senator has signaled he may delay its passage over LGBTQ-related guidance from the U.S. Department of Agriculture.
The Keep Kids Fed Act, released Tuesday by Sens. Debbie Stabenow (D-Mich.) and John Boozman (R-Ark.) and Reps. Bobby Scott (D-Va.) and Virginia Foxx (R-N.C.), has already garnered support from both sides of the aisle as it seeks to provide roughly $3 billion in continued funding for pandemic-era universal school nutrition programs.
"My agreement with Senator Boozman, Representative Scott and Representative Foxx will help keep kids fed and is fully paid for," Senator Debbie Stabenow, chair of the Agriculture, Nutrition and Forestry Committee, said in a statement. "With 90% of our schools still facing challenges as they return to normal operations, this will give our schools and summer meal programs much-needed support to deal with ongoing food service issues."
The legislation would provide additional federal funding to programs established during the COVID-19 outbreak designed to waive financial requirements for all students and allow them to access free school meals throughout the year.
However, guidance issued in May by the U.S. Department of Agriculture that prohibits school nutrition programs receiving federal dollars from discriminating against the LGBTQ community has sparked reservations in Congress that could endanger the funding's ability to pass before its deadline.
On Wednesday, one day after the bipartisan deal was announced, Senator Roger Marshall (R-Kan.) signaled that he would consider objecting to the bill for fear that the USDA guidance would ultimately exclude schools in his state from being eligible to receive the funding.
"This administration is holding women's sports as ransom for the radical woke agenda," Marshal said at a press conference on Thursday. "Now, they're going to do the same thing with school lunches. They want kids to go hungry at school that don't fall in line with letting boys play girls sports."
Further indicating his opposition to the USDA guidance that could persuade him to object to the meal funding, Marshall attempted to turn the tables on the Biden administration for not allowing meal programs in schools to act on their discriminatory beliefs.
"In these trying times where families are faced with rising inflation, the Biden administration is considering taking food out of the mouths of hungry children over their woke agenda," Marshall said.
But while the press conference was centered around the 50th anniversary of the landmark anti-sex-discrimination Title IX legislation and the issue of transgender athletes in school sports, the USDA guidance only pertains to discrimination within school nutrition programs funded with federal dollars. Under the language of the guidance, equal access and non-discrimination would be required toward only those involved with the meal programs, like LGBTQ students.
Other programs under a school district's jurisdiction like sports programs, that may attempt to limit participation by transgender athletes, would not have any relevance to nor would affect the school's ability to receive federal meal funding like that in the Keep Kids Fed Act.
Current pandemic-era funding for school meal and nutrition programs is set to expire on July 30. Although the funding has bipartisan support, the looming deadline to pass more funding increases the chances that a delay could lead to a hunger crisis for millions of schoolchildren around the nation.
Caitlyn Jenner celebrates FINA ban on Trans swimmers on Twitter
"[…] what's fair is fair! If you go through male puberty you should not be able to take medals away from females. Period," Jenner tweeted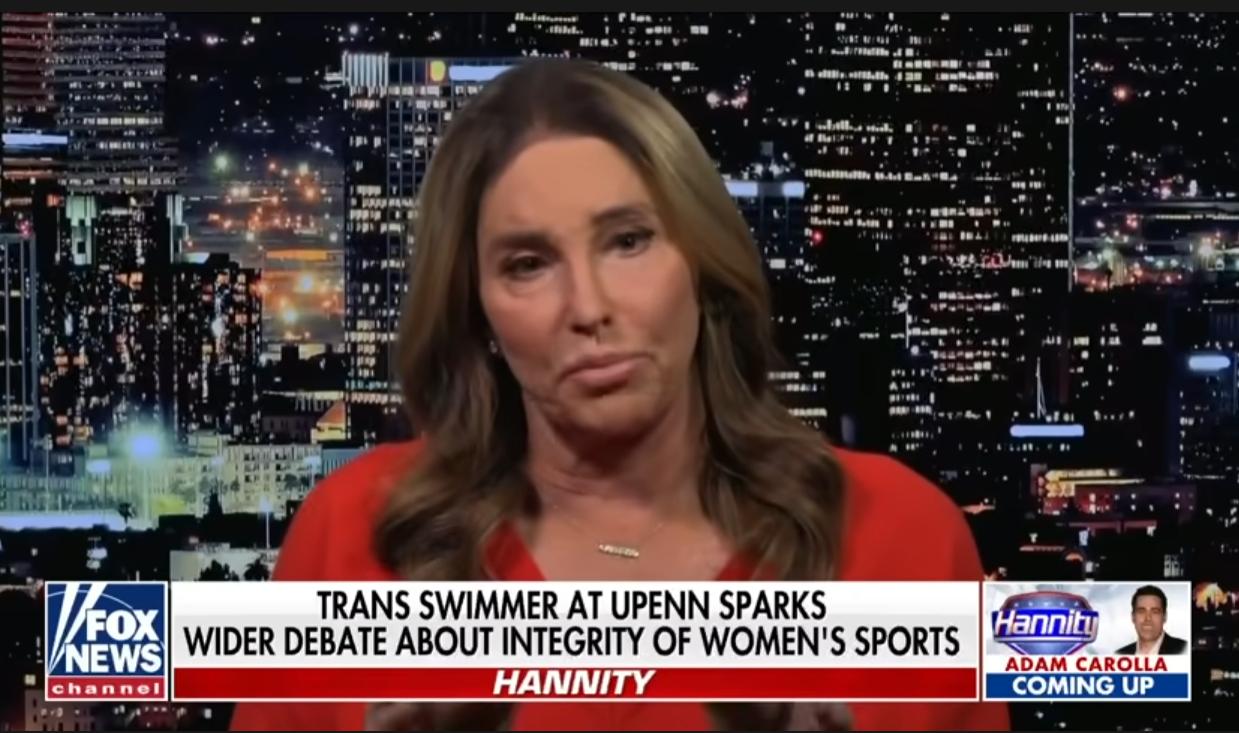 Former Olympian and one-time California Republican gubernatorial candidate Caitlyn Jenner enraged Trans activists Monday after she tweeted her approval of the FINA vote Sunday that essentially bans Trans women from participating and competing as collegiate swimmers.
"It worked! I took a lot of heat – but what's fair is fair! If you go through male puberty you should not be able to take medals away from females. Period," Jenner tweeted Sunday after the international athletic organization announced its vote to ban trans athletes.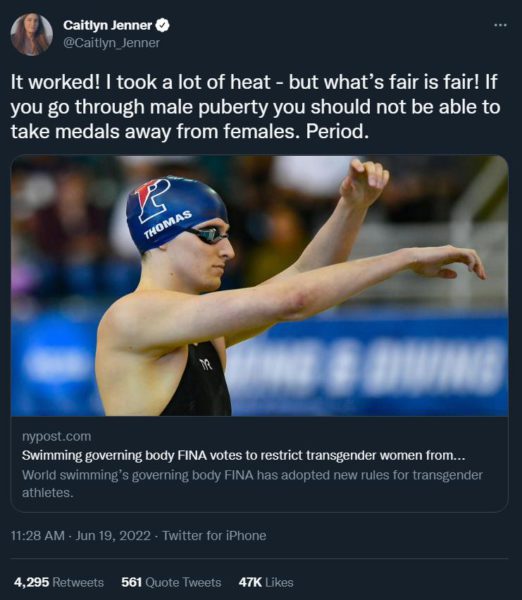 The Swimming's world governing body voted to restrict transgender athletes from elite women's competitions. The final vote tally of the representatives was 71.5% approval for the new policy which requires transgender athletes show that "they have not experienced any part of male puberty beyond Tanner Stage 2 or before age 12, whichever is later."
"We have to protect the rights of our athletes to compete, but we also have to protect competitive fairness at our events, especially the women's category at FINA competitions," FINA's president, Husain Al-Musallam, said in a statement.
The organisation is maintaining that it was necessary to use sex and sex-linked traits to determine eligibility criteria because of the "performance gap" that appears between males and females during puberty.
Jenner's appearances on the Fox News Network over the past six months have been unrelenting attacks on Trans athletes, especially University of Pennsylvania Women's Team swimmer Lia Thomas. Jenner also appeared on the network to defend her attacks on Trans athletes.
"We must protect women's sports. We cannot bow down to the radical left wing woke world and the radical politically charged agenda of identity politics," Jenner tweeted. In another tweet she said;
"Thank you @seanhannity and @HeyTammyBruce for having a conversation grounded in common sense. All we want to do is protect women's and girls sports! It's that simple. And calling out the libelous, defamatory lies of @PinkNews and @emilychudy@benjamincohen"
Jenner has been asked about her position on the multiple pieces of anti-Trans youth sports legislation across the United States. She responded that she saw it as a question of fairness saying that she opposed biological boys who are Trans- competing in girls' sports in school.
"It just isn't fair," Jenner said adding, "and we have to protect girls' sports in our school."
In April the Fox network hired Jenner as on-air contributor role with her first appearance on Hannity.
Biden to sign wide-ranging executive order on conversion therapy, LGBTQ youth
Directive stands against state anti-LGBTQ measures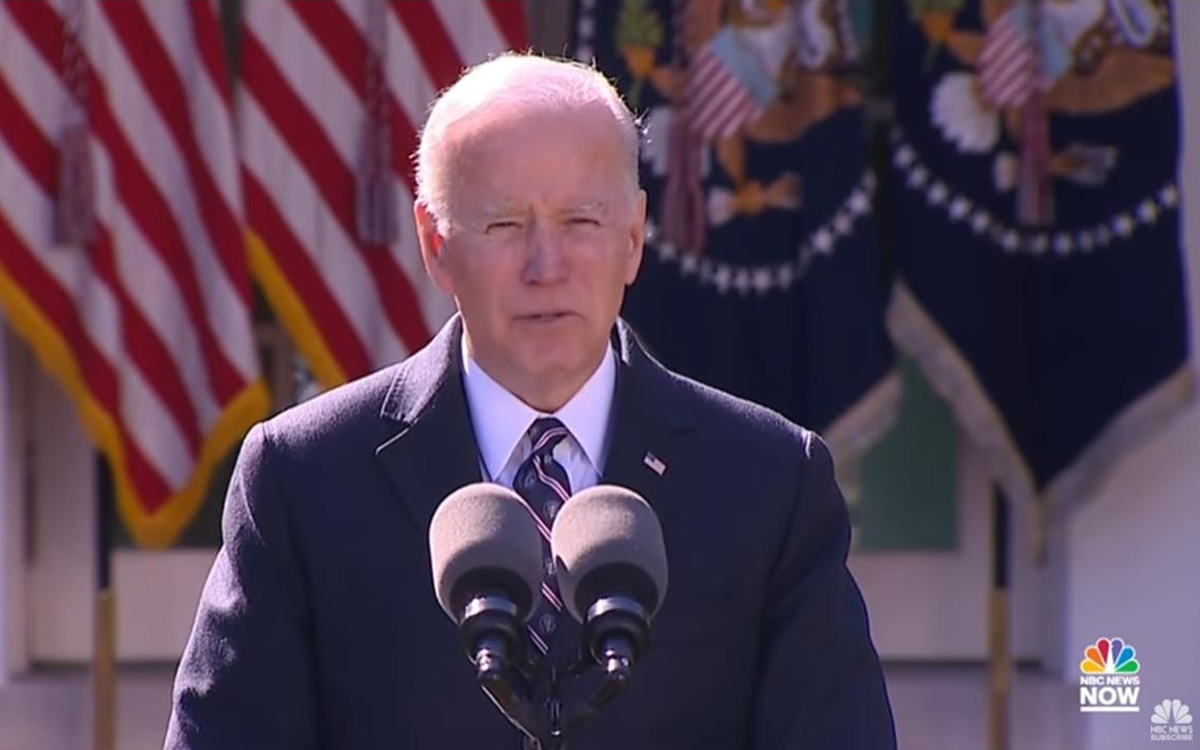 President Biden, in recognition of Pride month during a reception with LGBTQ leaders and advocates at the White House, is set to sign Wednesday a wide-ranging executive order advancing his administration's goals for LGBTQ policy, which includes new prohibitions on widely discredited conversion therapy and resources for parents and children in states enacting laws against transgender youth.
The executive order is the latest measure from the Biden administration building on its reputation for steadfast support for transgender and non-binary youth, who are the targets of more than 300 pieces of anti-LGBTQ legislation in state legislatures and new state laws. Many of these measures ban transgender girls from sports consistent with their gender identity or penalize medical providers and parents for providing transition-related care for youth.
Key components of Biden's order direct U.S. departments and agencies, including the Department of Health & Human Services and the Department of Education, to develop regulations and policies that would counteract the state measures, according to a White House fact sheet.
Among the components of the directive:
HHS and the Department of Education are tasked with developing sample policies for states on expanding access to health care for LGBTQ youth and developing policies for "achieving full inclusion for LGBTQ students";
HHS is tasked with leading an initiative against conversion therapy, which is set to clarify federal funds cannot be used for the practice, increase public awareness about its harms and provide support to survivors;
the secretaries of State, Treasury, and HHS are directed to develop an action plan to promote an end to conversion therapy overseas and ensure that U.S. foreign assistance dollars don't fund the practices;
HHS is set to publish a "Bill of Rights for LGBTQI+ Older Adults" as well as guidance on the non-discrimination protections for older adults in nursing homes and other long-term care settings.
In a conference call with reporters on Wednesday ahead of the signing of the executive order, senior administration officials who spoke on condition of anonymity laid out the key components of the measure and put the executive order into context of the Biden administration's broader mission for equity and inclusion.
Asked by the Washington Blade if the White House is anticipating a response from states that have enacted laws against transgender and non-binary youth, many of which have taken the Biden administration to court over federal policies, a senior administration official declined to say.
"We don't know," the official said. "The focus is not really on what their response will be. What we're focused on is responding to the frankly un-American policies they're pushing through state legislatures. They're going after kids, they're going after families just because of who they are, and the president has said repeatedly that he will stand with LGBTQI youth and families and people across the country. That's what this executive order is going to do."
The executive order, however, falls short of the Biden campaign's pledge to sign the Equality Act into law, which in the 2020 election he promised he would do within the first 100 days of his administration. Although the comprehensive LGBTQ legislation has cleared the House, it is all but dead in the Senate and has yet to come up for a vote.
Asked by a reporter about why Biden hasn't placed as much emphasis on the Equality Act as other legislative measures, such as the Build Back Better package or voting rights legislation, a senior administration official shot back that was at odds with the facts.
"The president is a strong supporter of the Equality Act and he has not wavered in that," the official said. "He continues to call on Congress to pass the Equality Act. You heard him renew that call during the State of the Union address … Any assertion that he hasn't been full-throated on that is just completely at odds with the facts. The president today will reiterate the need to sign this legislation into law."
Read the White House fact sheet on the executive order here.