Protest threat as Fillmore books anti-gay act
Mexican group Molotov's lyrics include 'kill the faggot'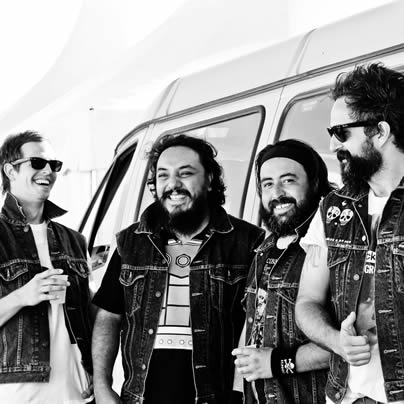 The scheduled appearance next month in Silver Spring, Md., of a controversial hip-hop act from Mexico that uses the phrase "kill the faggot" in one of its songs has prompted LGBT activists to consider holding a protest outside the theater where the band is set to perform on Aug. 26.
LGBT Latino activists familiar with the popular Mexico City band Molotov say the Spanish language lyrics in several of its songs include the words "puto" and "maricon," which sometimes are used in different ways but are widely interpreted as a slur against gay men.
Gay Latino activist and blogger Andres Duque of New York City, who's a native Spanish speaker from Colombia, told the Blade that one of Molotov's most controversial and popular songs is entitled "Puto" and repeats that word more than a dozen times.
Duque said that while the word is sometimes used to describe a male prostitute and a coward it is most often interpreted as "fag" or "faggot."
A spokesperson for the Fillmore Silver Spring Theater, where Molotov is scheduled to appear for a one-time performance on Aug. 26, did not return calls from the Blade seeking comment as of late Tuesday.
"We are considering a protest at the theater," said Alex McNeill, a spokesperson for the statewide LGBT group Equality Maryland. "We want people to know that most Latino people don't agree with the lyrics that use 'puto.' We want to make sure people know the word is hurtful."
Anthony Varona, an associate dean and professor at American University's Washington College of Law, and D.C. attorney Gabriel Rodriguez-Rico – both native Spanish speakers – joined Duque in rejecting the assertion by some fans and supporters of Molotov who say the lyrics in question are not meant to target gays.
Duque told the Blade Molotov's four musician members, one of whom is American, have long insisted that their use of the words "puto" and "Maricon" are meant to target corrupt politicians in Mexico as part of the band's advocacy for social justice.
"The band says that in no way whatsoever are they talking about someone who is gay," Duque said. "They are only singing about [people] who go along with the corrupt government and never raise a voice against injustice."
Rodriguez-Rico, who is a native of Mexico, said he's especially concerned that Molotov has a large following among young people in Mexico and other Latin American countries. He said the song "Puto" is often played at soccer stadiums, with fans attending soccer games singing the song as if it were an "anthem."
According to Rodriquez-Rico, he found at least six other songs by Molotov that include at least one homophobic slur.
"LGBTQ Hispanics face challenges and discrimination from within their own social circles and other groups, increasing the risks of homelessness, unemployment, suicide, among others," he said in an email to activists weighing how to respond to Molotov's upcoming appearance in Silver Spring.
"I believe the last thing the Hispanic culture needs is a music band that hurts it so badly by stereotyping us and turning the phrase 'death to the faggot' into a social anthem," he said.
Varona, who has served on the boards of the Human Rights Campaign and the Gay and Lesbian Alliance Against Defamation, said Molotov uses the Spanish words for "faggot" repeatedly in the song "Puto" without making a distinction that the word isn't targeting gays.
"It's part of the refrain and is used not in a way that suggests it's meant to educate but in a way that's meant to be cutting and to be very, very negative and a slur."
It couldn't immediately be determined at press time who arranged for the booking of Molotov at the Fillmore Silver Spring Theater. The theater's website says the theater is owned by Live Nation Entertainment, Inc., a multi-national corporation based in Hollywood, Calif., that describes itself as the world's largest producer of live entertainment concerts.
Janice Levi, general manager for the Fillmore Silver Spring, and Jacqueline Peterson, public relations spokesperson for Live Nation Entertainment in Hollywood didn't immediately respond to calls from the Blade.
Following is a translation by gay Latino activist Andres Duque of excerpts of Molotov's song "Puto," which was first released in 1997 as part of the band's album "Donde Jugarán Las Niñas," in which the band sings in Spanish:
"So you are macho man, no? Ah, so macho, no?
Faggot, girly, you're rather a little male-whore, no?"
Background chorus: "Fag, Fag, Fag, Fag, Fag. Fag, Fag, Fag
FAG!!
He who doesn't jump up and down
FAG!! He who doesn't shout and swear
FAG!!
The guy who remained in conformity
FAG!!
He who believed the official reports
FAG!!
He who takes away our food
FAG!! Also he who covers it up
FAG!!
He who doesn't do whatever he wants
FAG!!
Born a fag, dies a fag

Love the killer,
Kill the faggot
And what does that son of a bitch want?
He wants to cry, he wants to cry."
Loudoun County removes LGBTQ book from school libraries
Superintendent overrules committee that called for retaining 'Gender Queer: A Memoir'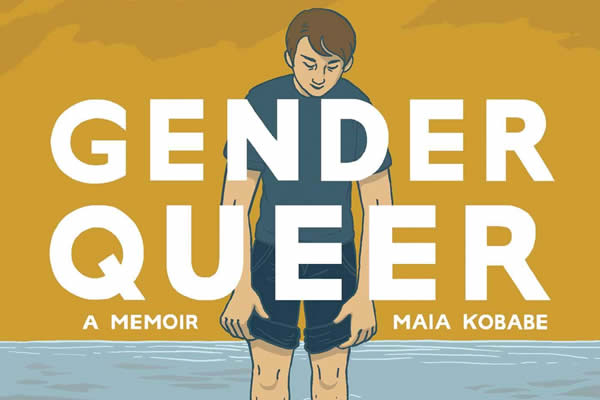 A Loudoun County, Va., School Board committee on Jan. 13 voted to uphold a decision by Loudoun County Public Schools Superintendent Scott A. Ziegler to remove from the school system's high school libraries a controversial LGBTQ-themed book called "Gender Queer: A Memoir."
The book is an illustrated autobiography by non-binary author Maia Kobabe that contains descriptions and comic book style drawings of sexual acts that e uses to tell the story of eir journey and struggle in discovering eir gender identity.
Although the book has received an American Library Association award for its relevance to young adults, critics in school systems throughout the country have said its sexually explicit content is not suitable for school libraries.  
The action by the School Board committee came after Ziegler asked a separate school system committee to review the book to determine if its content was appropriate for school libraries. Loudoun Public Schools spokesperson Wayde Byard told the Washington Post the committee, in a split vote, recommended that the book be retained in high school libraries.
According to Byard, Ziegler overruled the committee's recommendation and ordered that the book be removed from the libraries. Byard said that decision was then appealed to a School Board appeals committee, which voted 3-0 to uphold Ziegler's decision.
The decision by Ziegler to remove the book from school libraries took place about two months after Fairfax County, Va., Public Schools officials decided to return "Gender Queer" and another LGBTQ-themed book called "Lawn Boy" to their high school libraries after temporarily pulling the two books in response to complaints by some parents and conservative activists.
Two committees appointed by Fairfax school officials to review the two books that consisted of educators, school officials, parents, and students concluded that, while the books contained sexually explicit content, it did not cross the line as pornography or depictions of pedophilia as some opponents claimed.
"The decision reaffirms Fairfax County Public Schools' ongoing commitment to provide diverse reading materials that reflect our student population, allowing every child an opportunity to see themselves reflected in literary characters," a statement released by Fairfax school officials explaining their decision to retain the two books in their libraries said.
"Both reviews concluded that the books were valuable in their potential to reach marginalized youth who may struggle to find relatable literary characters that reflect their personal journey," the statement says.
Va. bill would restrict transgender students access to school bathrooms
State Del. John Avioli (R-Stanton) introduced House Bill 1126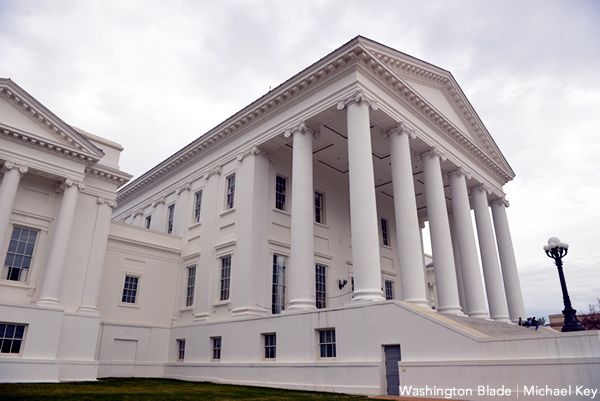 A Virginia lawmaker has introduced a bill that would restrict the ability of transgender students and school board employees to use bathrooms and other facilities in public schools that are consistent with their gender identity.
House Bill 1126, which state Del. John Avoli (R-Stanton) introduced, would require "each school board to adopt policies to require each student and school board employee to have access to restrooms, locker rooms and other changing facilities in public school buildings that are shared only by members of the same biological sex; lodging accommodations during school-sponsored trips that are shared only by members of the same biological sex; and a single-user restroom, locker room, or other changing facility in a public school building, upon request, if the school can reasonably accommodate such a request."
Avoli introduced HB 1126 on Jan. 12 on the same day the Virginia General Assembly's 2022 legislative session began with Republicans in control of the House of Delegates. Republican Gov. Glenn Youngkin took office on Jan. 15.
State Sen. Travis Hackworth (R-Tazewell County) last month introduced Senate Bill 20, which would eliminate the requirement that school districts must implement the Department of Education's trans and non-binary student guidelines. State Del. Danica Roem (D-Manassas), who in 2018 became the first openly trans person seated in any state legislature in the U.S., told the Washington Blade last week that she expects SB 20 "would be dead on arrival" in committee.
Equality Virginia, a statewide LGBTQ rights group, on its website notes HB 1126 is among the bills that it opposes.
Democrats still have a 21-19 majority in the state Senate, and they have signaled they will oppose any effort to curtail LGBTQ rights in Virginia. Outgoing Equality Virginia Executive Director Vee Lamneck last week said their organization "will work with the Senate's pro-equality majority to act as a crucial back stop against harmful legislation and efforts to roll back our hard-earned wins passed during the last two years."
Equality Virginia announces new executive director
Narissa Rahaman will succeed Vee Lamneck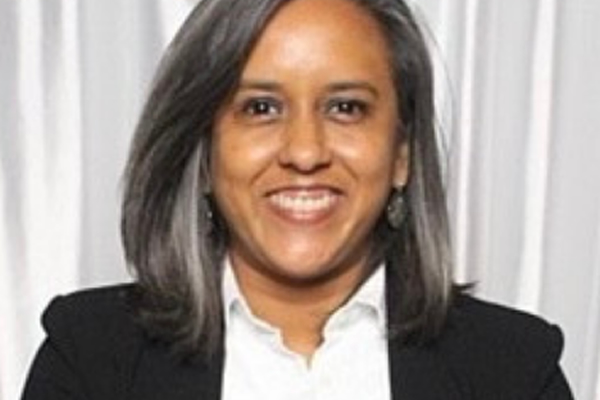 Equality Virginia on Saturday announced Narissa Rahaman will be the organization's new executive director.
Rahaman, who was previously the Human Rights Campaign's Associate Regional Campaign Director, will succeed outgoing Executive Director Vee Lamneck on Feb. 2. Rahaman was born in Barbados and raised in Florida.
"Narissa also has 10+ years of experience in long-term strategic planning, multi-state organizing efforts, coalition management, and staff development, which make her an exceptional individual for the role of executive director," said Equality Virginia in its announcement. "We are confident that under her leadership, the organization's success and impact will continue to flourish as will our commitment to racial justice."
Equality Virginia announced Rahaman will succeed Lamneck on the same day that Republican Gov. Glenn Youngkin took office amid concerns he will seek to curtail LGBTQ rights in Virginia.
Equality Virginia's annual lobby day will take place virtually on Jan. 25. The organization's annual Commonwealth Dinner is scheduled to take place in Richmond on March 26.