DOMA ruling quickens march toward marriage equality
Officials in Ohio, Pa., Missouri, N.M. cite court decision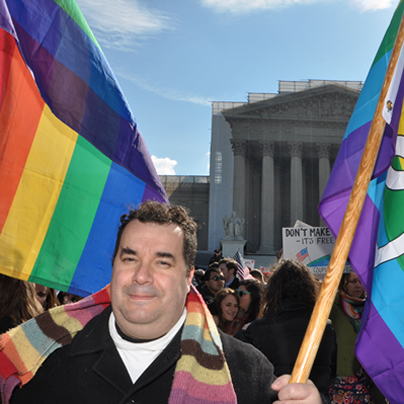 Not even one month after the Supreme Court's historic decision striking down Section 3 of the Defense of Marriage Act, the effects of the ruling are already proliferating as legal authorities throughout the country reinterpret laws to advance marriage rights for gay couples.
Almost like a domino effect, public officials and judges in Ohio, New Mexico, Pennsylvania and Missouri this week alone have acted to advance marriage equality by drawing on the decision in Windsor v. United States as part of their reasoning.
Doug NeJaime, a gay law professor at the University of California, Irvine, said this movement so soon after the Windsor ruling "was anticipated" given the language that Associate Justice Anthony Kennedy used in his opinion.
"Given the flurry of activity, and the quick decisions coming out of places like Ohio, this may mean that the Supreme Court may not be able to avoid the question regarding the constitutionality of state marriage bans as long as some of the justices may hope," NeJaime said. "Clearly in Perry they were able to push the issue off for a bit, but it doesn't seem they will be able to avoid the question for more than a few years at most."
In Ohio, U.S. District Judge Timothy Black drew on the precedent set in Windsor as part of his reasoning in his 15-page decision affording a temporary order requiring Ohio to recognize the marriage of James Obergefell and John Arthur.
"While the holding in Windsor is ostensibly limited to a finding that the federal government refuse to recognize state laws authorizing same-sex marriage, the issue whether States can refuse to recognize out-of-state same-sex marriages is now surely headed to the fore," Black writes. "Indeed, just as Justice Scalia predicted in his animated dissent, by virtue of the present lawsuit, 'the state law-shoe' has now dropped in Ohio."
In Missouri, the State Supreme Court has asked attorneys involved in a gay death benefits case for an additional briefing in light of the Supreme Court's decision against DOMA. Kelly Glossip was denied the benefits of her partner, Missouri State Highway Patrol Cpl. Dennis Engelhard, who died in the line of duty in 2009.
In Pennsylvania's Montgomery County, where the County Commission has directed clerks to distribute marriage licenses to gay couples, the Windsor decision is cited again. Democrat Josh Shapiro is indirectly quoted by the Associated Press as saying the commission believes it has authority to distribute marriage licenses because of the Supreme Court decision against DOMA.
New Mexico Attorney General Gary King also makes reference to Windsor in his 29-page opinion in which he announces he won't defend a state law in a lawsuit seeking marriage equality. But the decision here is mentioned briefly in a citation along with state marriage lawsuits such as Massachusetts' Goodridge v. Department of Public Health and Iowa's Varnum v. Brien.
New application of the Windsor decision can also be seen at the federal level. On Thursday, the Federal Election Commission is set to vote on allowing married same-sex couples to make joint political donations from an individual bank account.
The FEC has previously determined that married gay couples were ineligible to make such contributions under DOMA, but with Section 3 of that law deemed unconstitutional, the commission on Friday published a new draft opinion saying it "now revisits the question."
Suzanne Goldberg, a lesbian and co-director of Columbia University's Center for Gender & Sexuality Law, said the "pace has been quick, and it's only getting quicker" with respect to the advancement of marriage equality after the DOMA ruling.
"Part of the cascade of change in the direction of marriage equality comes from the power of Justice Kennedy's decision striking down DOMA," Goldberg said. "They could have won, but with a less powerful opinion, which might not have motivated as many government officials to advance marriage equality, but the opinion is powerful and makes clear that discrimination in marriage is unconstitutional."
In addition to the DOMA ruling, Goldberg also attributed the advancement of marriage equality to elected officials wanting to catch up to other politicians who have endorsed same-sex marriage. Additionally, she said a general cultural shift in the United States and high degree of acceptance of the court ruling is responsible.
"There can be no question that momentum has been building over the past two years, and it's increased dramatically with the court striking down DOMA," Goldberg concluded. "I think we can expect the pace of change to continue, but with bumps along the way."
Senate confirms federal judge who fought for marriage equality as a lawyer
Three Republicans voted for Rita Lin's nomination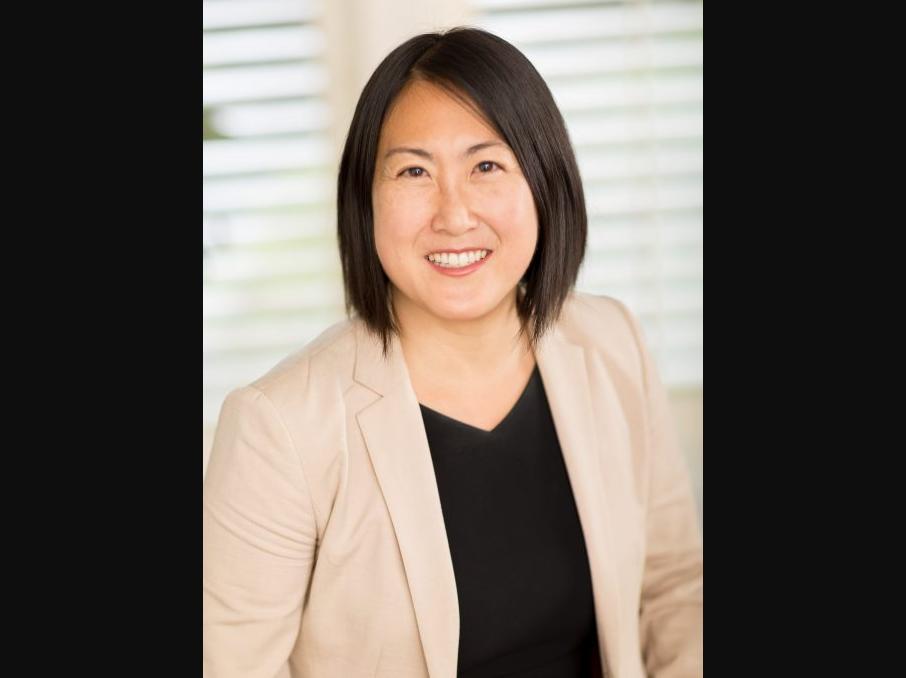 The U.S. Senate on Tuesday voted 52-45 to confirm Rita Lin's nomination by President Joe Biden to serve as a judge on the U.S. District Court for the Northern District of California.
The first Chinese American woman to serve in the role, Lin previously fought for marriage equality as an attorney in private practice with the multinational firm Morrison and Foerster.
As co-counsel in a 2012 case challenging the Defense of Marriage Act in federal court, she secured the first ruling striking down the law, which proscribed marriage as exclusively heterosexual unions, since President Obama announced his administration would no longer defend it.
The Senate's vote to confirm Lin was supported by all present Democratic members and three Republicans: U.S. Sens. Susan Collins (Maine), Lindsey Graham (S.C.) and Lisa Murkowski (Alaska).
Last year, during hearings for her nomination in the U.S. Senate Judiciary Committee, Sen. John Kennedy (R-La.) objected to an article she wrote in 1998 while a junior at Harvard University calling members of the Christian Coalition "bigots."
The Christian Coalition was founded by the late Christian media mogul Pat Robertson, who attracted controversy throughout his life and career for making sexist, homophobic and racist remarks.
Lin was appointed as a judge in the San Francisco Superior Court in 2018, and she currently presides over felony and misdemeanor criminal trials. She previously served as an Assistant United States Attorney in San Francisco.
Wexton, ardent LGBTQ ally, will not seek re-election
Congresswoman diagnosed with progressive supranuclear palsy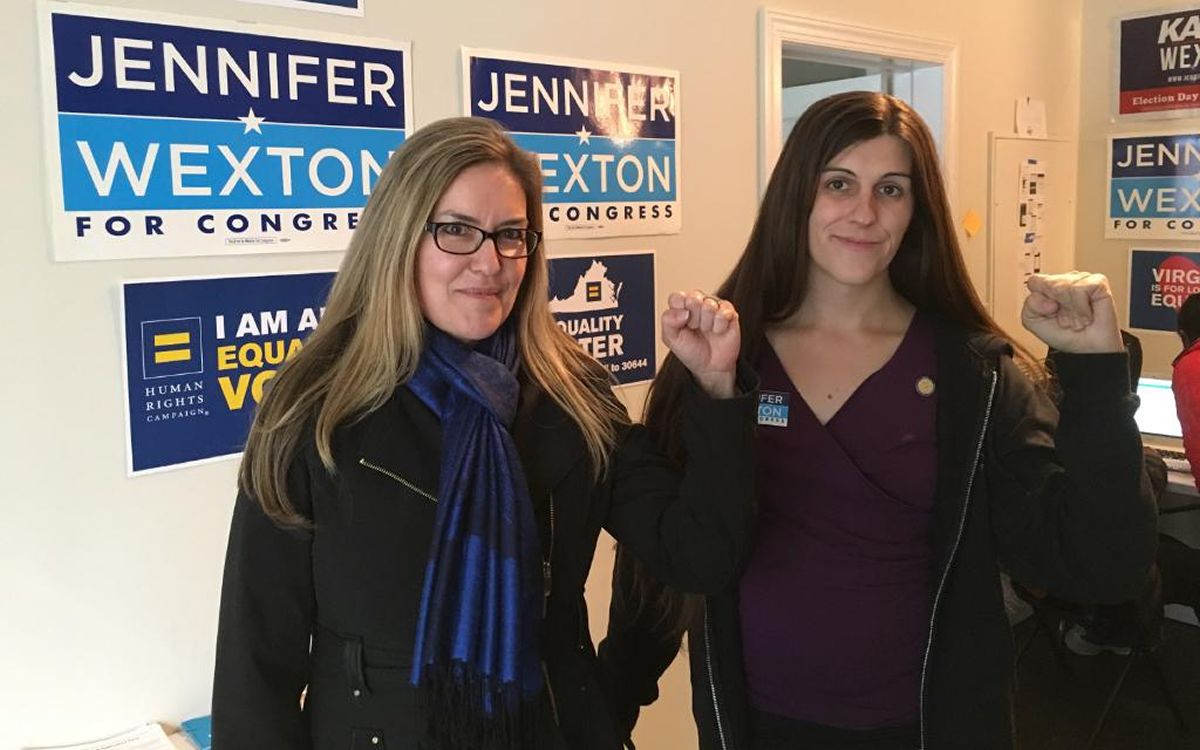 U.S. Rep. Jennifer Wexton (D-Va.) announced on Monday she will not seek reelection after receiving a diagnosis of progressive supranuclear palsy, a neurological disorder that the congresswoman described in a statement as "Parkinson's on steroids."
"I'm heartbroken to have to give up something I have loved after so many years of serving my community," she said. "But taking into consideration the prognosis for my health over the coming years, I have made the decision not to seek reelection once my term is complete and instead spend my valued time with Andrew, our boys, and my friends and loved ones."
A vice-chair of the Congressional Equality Caucus who was formerly a co-chair of its Transgender Equality Task Force, Wexton has been a staunch ally of the LGBTQ community since her first election to Congress in 2018 and during previous five-year tenure in the Virginia State Senate.
".@RepWexton is a strong ally to LGBTQI+ people," the Caucus posted on X. "We extend our support to her & her family during this time and thank her for championing LGBTQI+ equality."
"On my lowest days, she's quite literally been a shoulder to cry on, and on my best days, she was the second person I told about my engagement last year," Virginia Del. Danica Roem (D-13) told the Washington Blade on Monday.
The congresswoman is "a role model, mentor and genuine public servant whose friendship and advocacy means the world to me," said Roem, who is the first openly trans representative to serve in any state legislature and will be the first in Virginia's State Senate if she is elected to the newly drawn 30th district seat next year.
"I spent so many years closeted in part because of the fear and loathing perpetuated by elected officials toward LGBTQ people in Northern Virginia broadly and greater Prince William [County] specifically that made for a hostile, unwelcoming environment," she said.
"To go from that to having such outspoken, fearless representation from my member of Congress in Rep. Jennifer Wexton hasn't so much been a breath of fresh air as much as a completely new biosphere," Roem said.
She added, "I'm so grateful to her for everything she's done and the example of inclusivity she's set for her constituents."
Roem pointed the Blade to an article in the Washington Post entitled, "How Jennifer Wexton became the 'patron saint of the transgender community,'" which details the ways in which LGBTQ rights "with an emphasis on the transgender community" had become Wexton's "signature issue" just "six months into her first term."
In fact, on the day she took office, the congresswoman became only the second member to fly a transgender Pride flag outside her office.
Equality Virginia, the state's largest LGBTQ advocacy group, also noted Wexton's advocacy for the community in a post Monday on X: "Thank you @RepWexton for being a tireless advocate for LGBTQ+ people in the General Assembly and in Congress."
"You've made our commonwealth a better place," the group wrote, adding, "we're sending our love and strength to you, your family and your entire team."
"In 2018, this state senator I called my legislative role model and looked up to so much as a first-year delegate, came over for dinner crepes to share her wisdom, humor and guidance," Roem said on X. "Five years later, Rep. @JenniferWexton is still a mentor, friend and champion for NOVA."
The Washington Post reported Wexton's planned departure means her seat representing Virginia's 10th Congressional District could be vulnerable in next year's elections, as it was held by Republicans for 40 years prior to the congresswoman's defeat of GOP incumbent Barbara Comstock in 2018.
DeSantis pushing House Republicans toward shutdown
Anti-LGBTQ riders among extremist GOP demands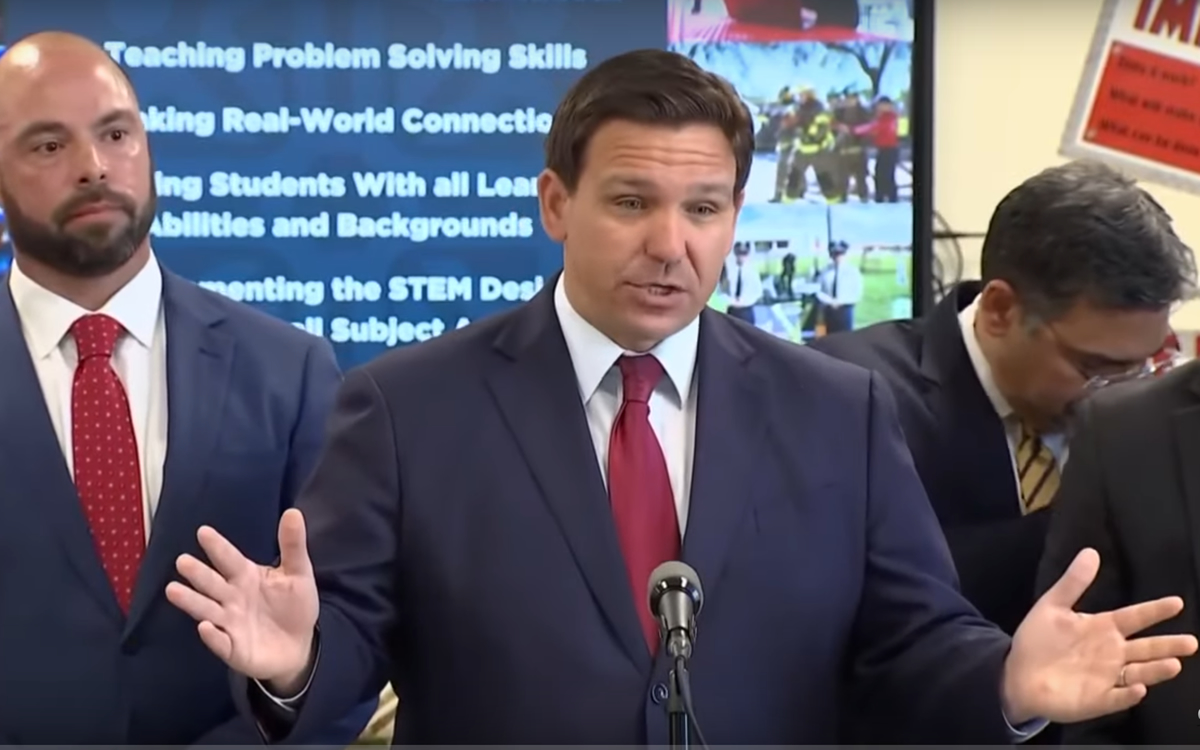 Florida Gov. Ron DeSantis is pushing House Republicans to not back down in negotiations with Speaker Kevin McCarthy (R-Calif.) over spending bills they have held up by demanding spending cuts and advancing far-right amendments, including riders attacking the LGBTQ community.
Should the Republican conference fail to reach an agreement before the end of September, or unless McCarthy brokers a deal with his Democratic colleagues that would likely lead his GOP colleagues to file a motion to vacate the chair, a government shutdown will be triggered.
News of DeSantis' involvement was first reported by Politico. The governor and candidate for the Republican nomination for president was a founding member of the ultra-conservative House Freedom Caucus when he served in the chamber.
All 12 of the appropriations bills under consideration in the House contain anti-LGBTQ amendments, most targeting the transgender community. They would almost certainly not pass through the U.S. Senate or earn President Joe Biden's signature.
"Ron DeSantis knows that both parties — including the current and previous administration — are to blame for Washington's reckless spending spree," DeSantis campaign spokesperson Andrew Romeo told Politico.
"He is urging congressional Republicans to hold the line in this current spending standoff and end days of rubber stamping multi-trillion dollar spending bills that harm the American people," Romeo said.