Show time for Shi-Queeta
Local drag whirlwind celebrates one year of success at Howard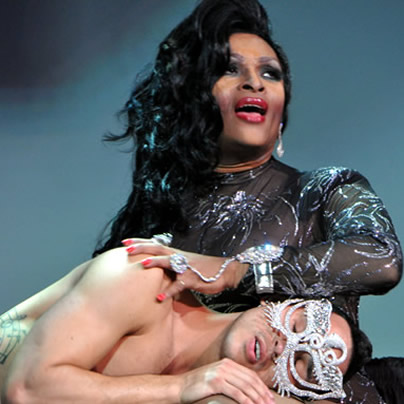 'Drag Salute to the Divas'
'Waiting to Exhale/Steel Magnolias' mash-up
Howard Theatre
620 T St., N.W.
8 p.m. (doors at 6)
$20 in advance; $25 at door
thehowardtheatre.com
Washington is fortunate to have an outstanding drag scene with performers at several of the area's gay clubs. The Howard Theatre's "Drag Salute to the Divas" bolsters this performance art to the level of a full-scale stage production.
"I'm elevating the drag community here to take it to the next level at the Howard Theatre," Shi-Queeta-Lee, local celebrity drag queen and director of "Salute," says. "It's a venue that gives much more space and opportunity to flaunt our talent — much more stage production, with background dancers. It gives us a chance to have props and dancers and make a bigger production."
The Howard has hosted seven of the "Drag Salute to the Divas" shows, and they have all sold out. The upcoming performance on Monday night is the one-year anniversary show, and is a mash-up musical of "Steel Magnolias" and "Waiting to Exhale."
Prior to the 1968 riots in D.C., the Howard Theatre was a regal, prestigious institution for black performers, including many of the greats like Duke Ellington and Ella Fitzgerald. The Howard also hosted a number of drag performers, so "Drag Salute to the Divas" marks the return of this tradition to the newly renovated space.
"They had drag there during the 1950s. I'm the first drag queen to bring back drag to the Howard. Some older people have told me, 'Oh I used to see drag there,'" Shi-Queeta says. "They mostly just remember that the queens were larger than life and would sing live. I've been researching people, trying to find pictures. I found one individual, who was a drag performer (named) 'Running Water.'"
Shi-Queeta has had difficulty finding much concrete information on The Howard's past drag performers, especially since Running Water's death last year.
Shi-Queeta, aka Jerry VanHook, mainly uses her own income from doing drag to budget the show. She's had an impressive career with frequent live performances at local clubs like Town and Nellie's Sports Bar, as well as television appearances on "Ugly Betty," "The Wire" and "America's Got Talent."
The production scale of "Salute" is affordable but professional, utilizing the Howard Theatre's giant television screen to embellish the sets with visual art.
"She does a fabulous job of bringing in a very loyal following. Her productions are always elaborate," Jennifer Vinson, director of marketing at The Howard, says. "For the last show, 'The Wiz Twisted,' she bought and installed a yellow brick road. Toto was hot pink and purple — it was just amazing."
In addition to great sets, Shi-Queeta has celebrity performers to bring some extra star power to the show. She attributes many of her celebrity connections to her past television appearances and work as a coordinator for Miss America pageants in Maryland, Rhode Island, Massachusetts and New Hampshire. Broadway veteran Sheryl Lee Ralph was in "The Wiz Twisted" with her.
"I had such a wonderful time working with Shi-Queeta-Lee," Ralph says. "The two of us Lees turned Oz and 'The Wiz' inside out. Can't wait to do the next show."
Shi-Queeta met Ralph after she was cast on the TV One show "R&B Divas." Ralph, who starred on the show, has been active in HIV/AIDS outreach through the organization "Divas Simply Singing," and was impressed by Shi-Queeta's own HIV/AIDS activism.
""Divas Simply Singing" has different celebrities come in and perform to raise money for HIV/AIDS. With me being HIV-positive, [Sheryl] said she would be part of 'The Wiz' with me at The Howard," Shi-Queeta says. "I was involved with the 'Makes Us Stronger' organization for HIV/AIDS, so she liked what I was doing for the community."
Despite Shi-Queeta's celebrity connections, she laments that she has never been a contestant on "RuPaul's Drag Race." In fact, no D.C. drag queen has ever been on the show, no matter how flourishing the drag scene is here.
"There are so many talented individuals in D.C. I've tried out five times. I don't understand what it is about our drag here that isn't popular with them." Shi-Queeta says. "With so many of the people being cast from L.A., I think they just don't want to spend the money to send people over."
Shi-Queeta says her productions are bridge builders between various drag factions here.
"We're no different than other cities, we're just more divided than other cities. We have the white drag shows, black drag shows, transsexual shows," Shi-Queeta says. "What I'm doing with the shows at the Howard is reaching out to the different girls in the community, that's my goal. I'm trying to build the bridge between the different drag communities here in D.C."
During its first year, Shi-Queeta's show has saluted a wide array of divas from many eras, encouraging involvement from all kinds of drag queens. The divas impersonated include Cher, Lauryn Hill, Patti LaBelle, Dolly Parton, Erykah Badu, Missy Elliot, Beyoncé, Toni Braxton and Diana Ross. Shi-Queeta herself specializes in impersonating Tina Turner, but also has fun doing Mary J. Blige, Rihanna and Whitney Houston.
Other local drag queens have applauded "Drag Salute to the Divas" and Shi-Queeta Lee's work ethic, including Ba'Naka Deveraux, who regularly performs at Cobalt and Town. Ba'Naka, also known as Dustin Schaad, had to withdraw from performing as Adele in one of the past productions, but hopes to perform with Shi-Queeta at The Howard sometime in the future.
"Shi-Queeta puts her all into everything she does, to the point of exhaustion at times. I think her pure will and tenacity is what really drives the shows," Ba'Naka says. "I give Shi-Queeta a lot of props for creating venues and places for drag queens to entertain; she opens up the door for other girls to work with her. I think it's really awesome that she not only looks out for herself but also for her community. She's always doing something charitable."
Correction — An earlier version of this story should have said that Sheryl Lee Ralph will not be in the "Steel Magnolias"/"Waiting to Exhale" mash-up. The Blade regrets the error. 
Maryland LGBT Chamber holds expo
Business event held in Columbia, Md.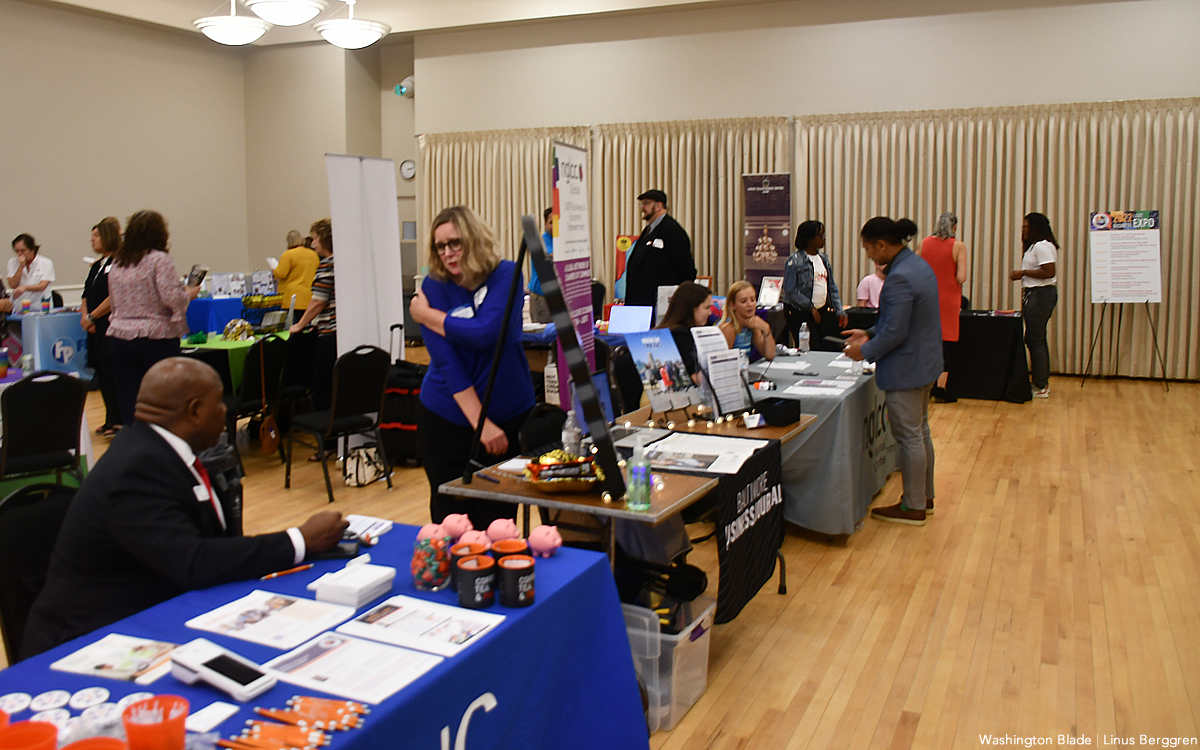 Over 35 Maryland LGBT Chamber of Commerce member businesses and organizations participated in the 2022 LGBT Business Expo in Columbia, Md. on Thursday, Sept. 15.
Panels and presentations at the event covered a variety of business topics, including:
We will also feature panel talks and presentations on a variety of business topics throughout the afternoon including: "Master Your Budget: 3 Simple Steps to go from Surviving to Thriving" presented by Financial Coach, Amy Scott; How we got our Rehoboth Beach cottage (without saving up for it)… And how YOU can too!!!" presented by the Retire on Real Estate author, K. Kai Anderson and "Why and How to get your small business LGBTQ Certified", presented by NGLCC.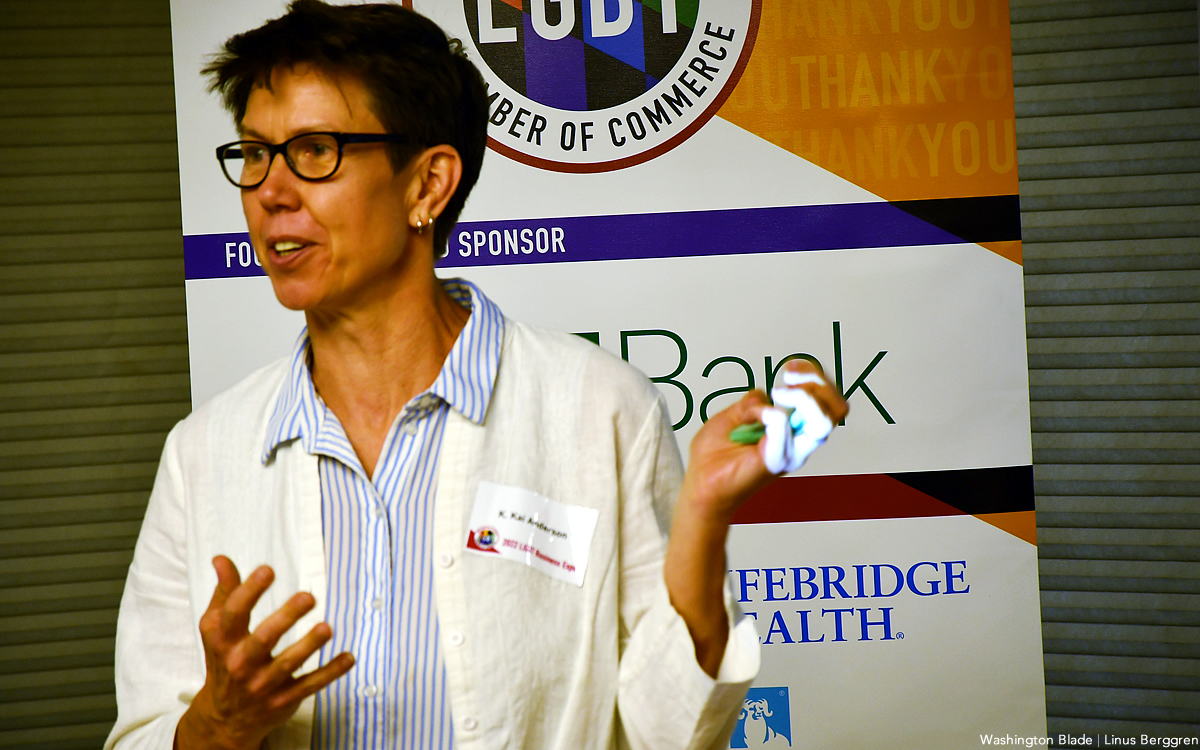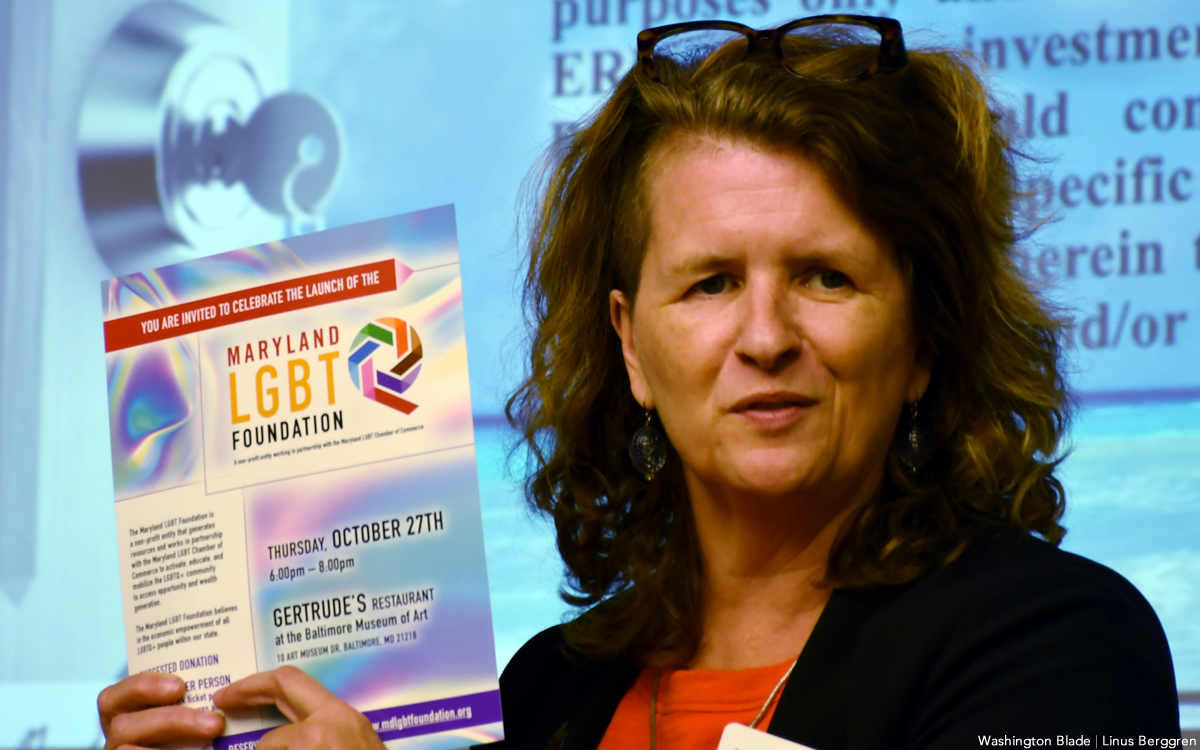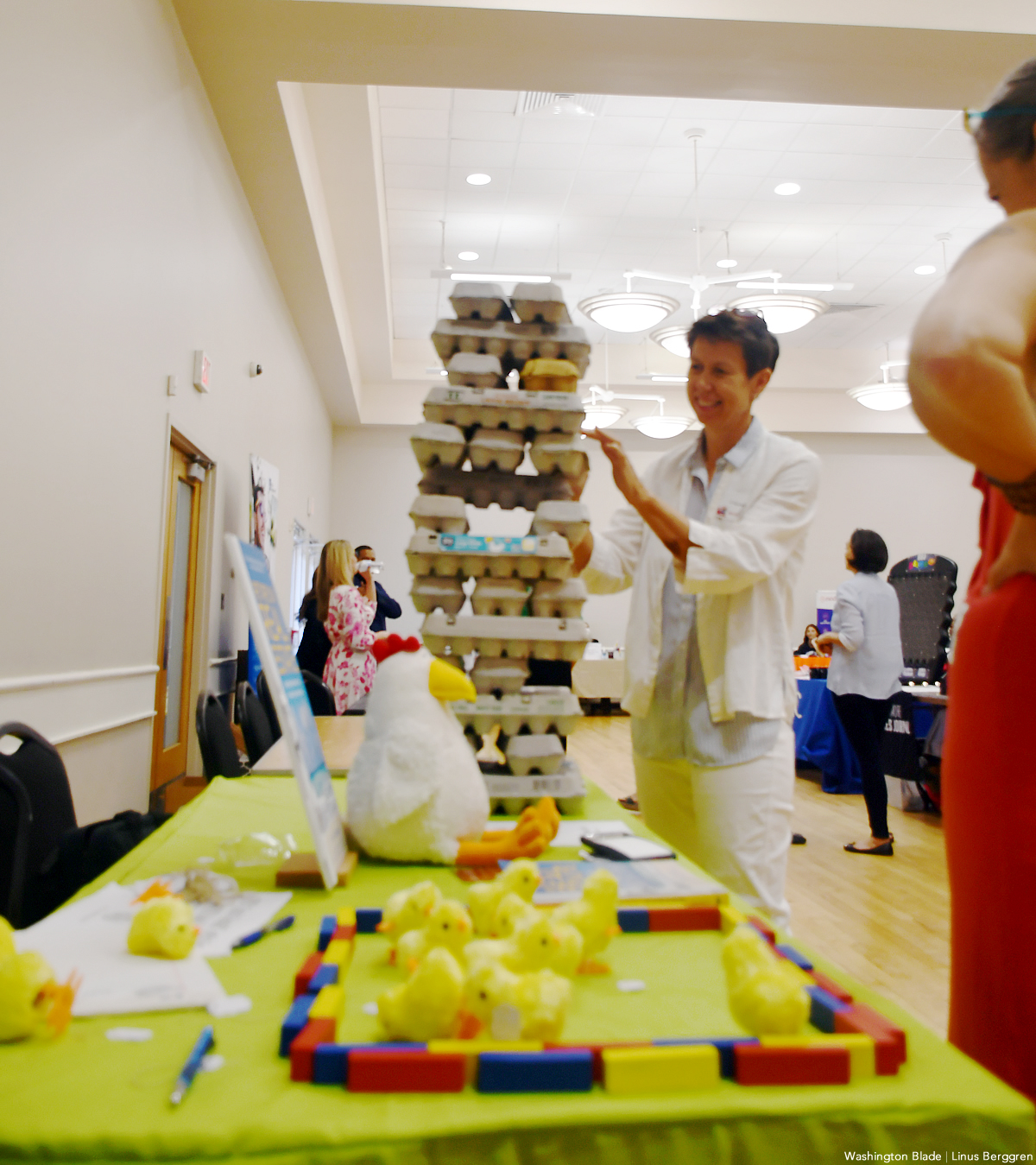 Standing on both feet in the current real estate market
Interest rates are up and contingencies are back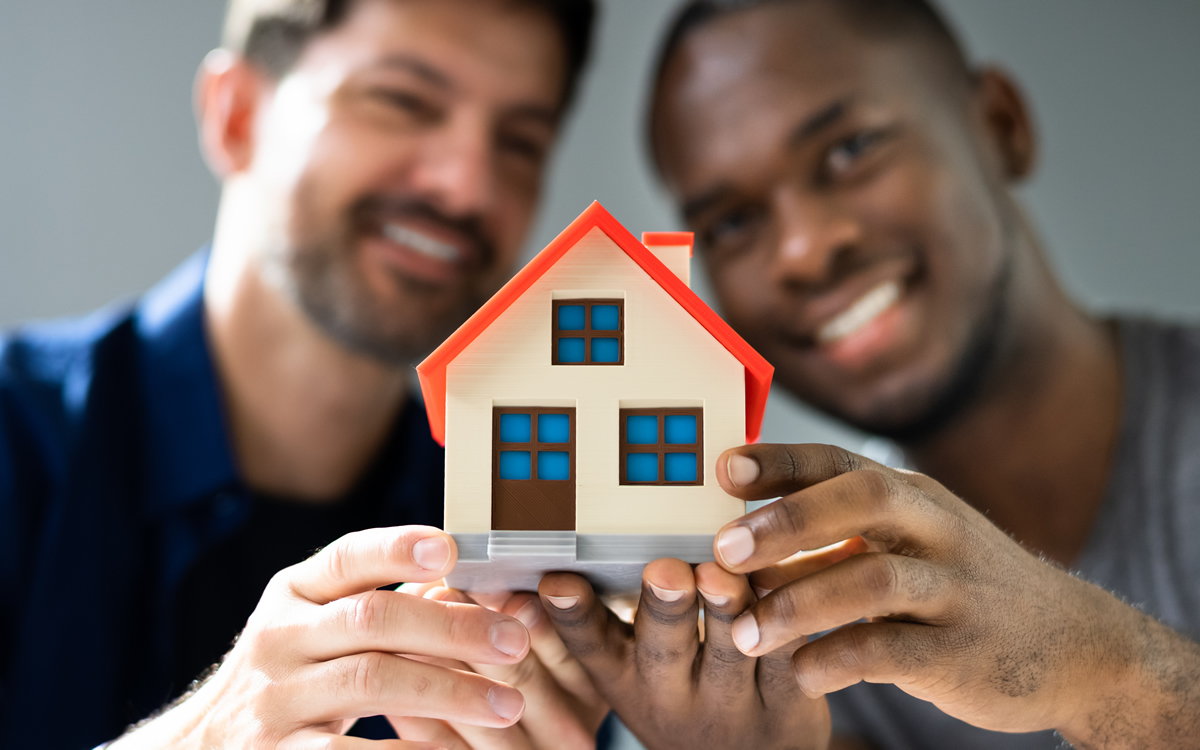 Gone are the days of a home receiving 25 offers and going well over asking price by more than $250,000. One would think…
The housing market in our immediate area as well as most of the United States has changed from what we've seen during the earlier pandemic days. Here in the nation's capital, we have seen a market that is more in keeping with what we have historically seen. The fall market this year has brought on a substantial amount of new inventory to the market, which is consistent with earlier market trends. We have seen the prices reduce a bit and we have seen days on market linger a bit. But what exactly is going on here?
RISING MORTGAGE RATES
For two years we saw a wild real estate market that was fueled by the need for more space, new space, fresh space, and insanely low interest rates. The lack of inventory in the market also assisted in allowing sellers to get substantial amounts of money over their asking price and left buyers giving everything away. Since then the landscape has changed. Due to higher than the "old normal" interest rates, the market has begun to correct itself a bit. I would like to point out that the interest rates are NOT the only reason for the market correcting itself, this is also due to the influx of inventory coming to the market. Buyers now have so many options to look at, things to consider, and time is truly back on their side in order to make a more sound and informed decision when it comes to home ownership.
Please don't get it twisted — if a home is well photographed, well marketed, and well priced in addition to having a brilliantly charming Realtor at the open house — it will surely sell with several offers and over asking. That is just no longer the norm.
TIT-FOR-TAT NEGOTIATIONS
Although we no longer live in a world where sellers can expect to receive $250,000 above asking, we also don't live in a world where buyers can expect to offer 30-50 percent less than asking and expect for the results to be positive. Similar to dating – we are back to a more intimate handholding experience when it comes to both the home buying and selling experience. As a seller it is important to ensure that your home is in tip-top shape while pricing it properly. As a buyer you should ensure that you have a great pre-approval, provide an appropriate EMD and realize that now you can include CONTINGENCIES! Yes! Once again, you can actually have a home inspection, financing contingency and even a radon test if you are feeling frisky. Those are the most valuable changes in the market for buyers.
INFLATION OR INFLATEGATE?
While turning on the news might be grim these days between inflation, the stock market, and interest rates – home prices are still over 6 percent more expensive than this time last year. If you look at the job market for example, unemployment is at an all-time low. You are still getting paid every week and if your manager makes you angry enough you have the flexibility to quit one job and find another relatively quickly. This mindset combined with an increase in active home listings and decrease in demand – you will likely still say: "Let's go buy a home."
Justin Noble is a Realtor with Sotheby's international Realty licensed in D.C., Maryland, and Delaware for your DMV and Delaware Beach needs. Specializing in first-time homebuyers, development and new construction as well as estate sales, Justin is a well-versed agent, highly regarded, and provides white glove service at every price point. Reach him at 202-503-4243,  [email protected] or BurnsandNoble.com.
What you get for the money in D.C.
Plenty of options from $200,000 to $10 million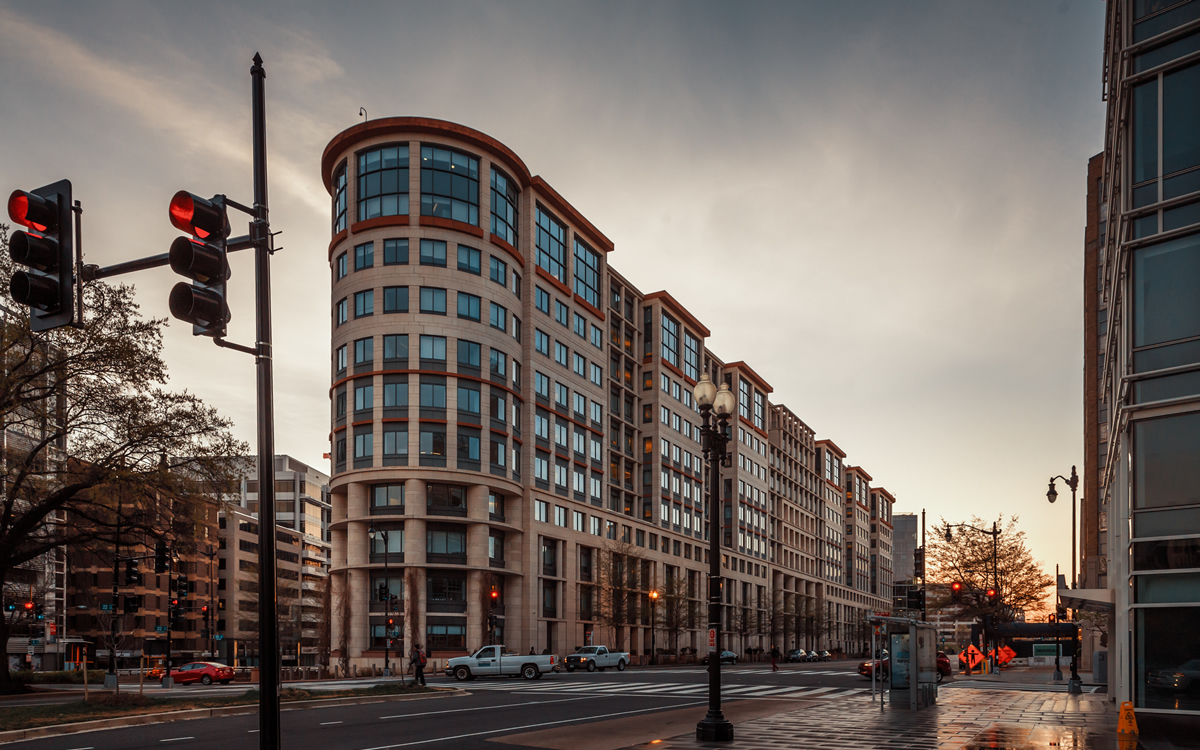 As I write this, the national average 30-year, fixed-mortgage rate is 6.33%, with VA and FHA loans hovering around 5.7%. These rates can fluctuate based on the amount of your down payment, your assets and liabilities, your credit score, and the type of home you purchase.
A $400,000 mortgage that cost $1,686 per month in 2021 at 3% will now increase your monthly payment by an additional $798. Sadly, this may eliminate a portion of the buyer pool or necessitate postponing a purchase, particularly for the first-time buyer.
On the other hand, we are beginning to see an increase in inventory, longer marketing time, periodic price reductions, and even offers of closing help and repairs to items found in a home inspection. So where are these homes and what do you get for your money?
First, let's define the term "home."
There are two types of fee simple structures: a detached house and a rowhouse (a.k.a. townhouse in the suburbs). With a fee simple purchase, you own the land and the structure(s) on it.
Another type of home is a condominium, where you own the unit and a corresponding percentage of the land beneath the building and the common areas within it.
In a cooperative apartment, instead of owning the unit and peripheral areas, you own shares of stock in the corporation that holds those things.
Believe it or not, you can still buy property in D.C. for less than $250,000. It will most assuredly be a condo or co-op. It will probably be a studio or one-bedroom, although there are a few two-bedroom units and even four three-bedroom units currently available to choose from. If you're looking under $100,000, however, you'll be sleeping in your very own parking space.
Where are these inexpensive homes hiding? You can find many of them in Adams Morgan, Cleveland Park and Petworth and quite a few east of the river in Congress Heights, Deanwood, Hillcrest, and Randall Heights.
River Park, a popular co-op along the Southwest Waterfront, features a 2-bedroom, 2-bath unit for only $189,000, if your budget can withstand a monthly fee of nearly $1,400, including property taxes and utilities.
If you raise your purchase price to $500,000, then you can select from 538 available homes, including dozens of rowhouses in Anacostia, Congress Heights, Deanwood, and Lily Ponds just west of the Anacostia Freeway.
One-bedroom condos and co-ops abound in this price range as well, so check out those in Brightwood, Brookland, Capitol Hill, and even Friendship Heights and Georgetown. For the brand-conscious, there's even a 1,000-square-foot one-bedroom co-op available at the Watergate for only $425,000, reduced from $570,000. Who says you can't get a bargain in D.C.?
In the $500,000 to $750,000 range, you can live pretty much wherever you want by selecting from a rowhouse or detached home in the Brookland-Woodridge-Michigan Park-Riggs Park enclave or an assortment of two-bedroom condos in Columbia Heights, Dupont Circle and Logan Circle, and even three-bedroom units in Shaw. Why not? There are 471 homes to choose from.
Inching up further to $1 million, there are 330 homes on the market: beautifully renovated houses in Park View, Petworth, 16th Street Heights, Brookland, Brightwood and Capitol Hill, as well as condos in Georgetown and co-ops in Foggy Bottom.
If you can afford the next price band of $1 million to $1.5 million, 197 homes await. There are some lovely three- and four-story rowhouses available in Bloomingdale, Capitol Hill near the H Street Corridor, and Columbia Heights. You'll also find condos in West End, in the Central Business District, and along the U Street Corridor.
There are 83 homes available in the $1.5 million to $2 million range. Select from fee simple properties in Upper NW, Capitol Hill, Chevy Chase, and Georgetown, or splurge and choose one of two two-bedroom, 2.5-bath condos at the Ritz-Carlton. You'll only pay a "small" monthly fee of about $3,100.
For those lucky people for whom price is no object, there are 142 homes currently listed from $2 million to $10 million. They are scattered throughout Georgetown, Forest Hills, Logan Circle, Dupont, Kalorama, Wesley Heights, and the Embassy Row area of Massachusetts Avenue.
Unlike New York or Los Angeles, you won't find anything in the tens of millions, but there are four homes listed between $10 million and $12 million in Wesley Heights and Massachusetts Avenue Heights, as well as one 11-bedroom beauty in Forest Hills, with an estimated 17,000 finished square feet on four levels – just perfect for you and 10-20 of your closest friends.
Valerie M. Blake is a licensed Associate Broker in D.C., Maryland, and Virginia with RLAH Real Estate / @properties. Call or text her at 202-246-8602, email her via DCHomeQuest.com, or follow her on Facebook at TheRealst8ofAffairs.