Queery: Matthew DeLorenzo
The 'Rocky Horror' actor answers 20 gay questions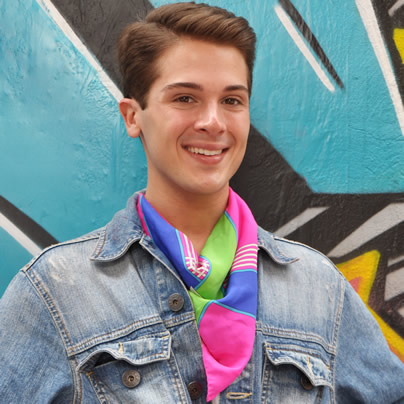 The last time actor Matthew DeLorenzo played a woman, he had great success. In the Studio Theatre production of the Warhol-themed show "Pop!" two summers ago, he made his regional debut as Candy Darling and won a Helen Hayes Award.
Now he's playing Little Nell in Richard O'Brien's "The Rocky Horror Show" (also at Studio) and enjoying another hit run. The show's been extended into mid-August.
He says the show is going extremely well.
"The cast has really embraced letting loose and being crazy and wild and enjoying the fun of it," the 23-year-old Princeton, N.J., native says. "We're happy the fans are allowing us to make it our own."
Those who only know the cult film version should expect an "energetic, fun rock-n'-roll musical that's kinky," DeLorenzo says. He guesses about half the cast and crew are LGBT. Studio is at 1501 14th St., N.W. Visit studiotheatre.org for tickets, show times and more information.
DeLorenzo started getting acting and singing jobs while he was still in college and has performed at several regional performance spaces such as Wolf Trap, the Kennedy Center and more. He performs full time and is "happy I can work at it."
He's single, lives in Arlington and enjoys spending time with family and friends in his free time.
How long have you been out and who was the hardest person to tell?
I came out around freshman year of college, first to my childhood best friend. I think I'd say she was the hardest because she was the first person I had the conversation with.
Who's your LGBT hero?
Though there are greater activists out there who are doing incredible work, I have to give a shout out to one of my favorites and top of my playlists: Katy Perry. I'm a huge fan and supporter of the Trevor Project and she's been a supportive ally working with them for years and was awarded the Trevor Hero Award.
What's Washington's best nightspot, past or present?
See, this is where I feel totally lame and fail to have a favorite "hot spot." My friends would be able to answer that one much better than me. I don't go out as much as they would like me to, but when we do we have a blast. Also, they can pick out some mean places to brunch.
Describe your dream wedding.
How long can I talk about this one? In short, it's fanciful, charming, romantic, with a balance of tradition and sweet fun. Everyone who I've ever shared a laugh, hug or dream with will be invited to what I hope will be one of the best days of my life!
What non-LGBT issue are you most passionate about?
Violence. Though it does happen in the LGBTQ community, it happens everywhere and I think it's a horrible trait in humanity.
What historical outcome would you change?
Lincoln's assassination. All-time favorite president and incredibly interesting. I wonder what else he could have done for our future.
What's been the most memorable pop culture moment of your lifetime?
I was recently reminiscing with some of the "Rocky" cast about the Spice Girls era. Now that was a great time in pop culture. Why did Ginger ever leave?
On what do you insist?
It's OK to ask for help, you are worth it.
What was your last Facebook post or Tweet?
I think it was "TGIF" with probably a bunch of emoji's including the dancing girls and an ice cream cone. Love those.
If your life were a book, what would the title be?
"Candy Coated: a Boy Living Off of Sweet Dreams"
If science discovered a way to change sexual orientation, what would you do?
I think that'd be interesting, but not on my to-do list. There are way bigger issues out there for people to work on changing.
What do you believe in beyond the physical world?
I do believe in God, and have been raised with a faithful mindset. However, I don't hold prejudice or believe there is a set religion, rules or specific rights to any kind of faith. I'm very into the "Your God is my God" belief. To each his own.
What's your advice for LGBT movement leaders?
It's not about judging, it's about educating. Keep reminding the LGBTQ youth that they are as valuable as anyone else.
What would you walk across hot coals for?
Depends on how hot. If it'd be torturous, I'd do anything for my family. But if it's just a little hot, then I'd totally be down to walk across for a good cupcake.
What LGBT stereotype annoys you most?
I think the labeling of someone's sexual orientation annoys me the most. The stereotype that gays are a novelty friend group. Everyone has a personality, value, emotion and deserves respect regardless of sexual orientation.
What's your favorite LGBT movie?
Can I swap that question for a TV show? I love me some "RuPaul's Drag Race." Jumped on the bandwagon, I know.
What's the most overrated social custom?
Greetings with a handshake. I'm a hugger.
What trophy or prize do you most covet?
This is going to be terribly sappy, but a child.
What do you wish you'd known at 18?
Drama is so overrated.
Why Washington?
In a way, it's home! I have an awesome life here filled with family, friends and an incredible start to my career. Can't match it anywhere else, yet!
How do Federal Reserve decisions impact mortgage rates?
Don't panic, recent increases not as dire as some fear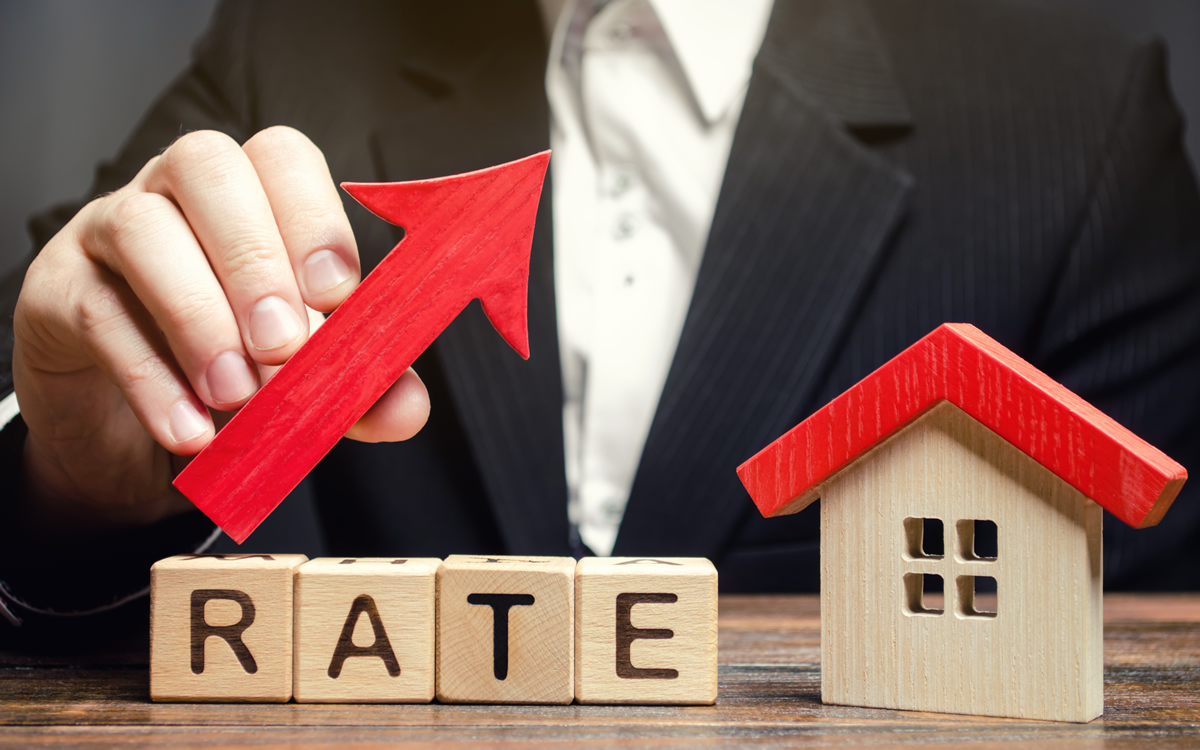 Recently, the real estate market has been incredibly active. In many neighborhoods, it seems that a for sale sign is scarcely placed in the front yard before multiple offers, even some above asking price, roll in. In many cases, this was made possible by relatively low mortgage rates, which enticed buyers to get into the market and make those offers. Recently, however, there have been concerns about the state of the economy and increased inflation – furthered by the recent news that the Federal Reserve has raised interest rates.
This increase has understandably left many potential homebuyers wondering – what does this mean for mortgage rates, and my ability to obtain the loan I need to purchase a home? It has also left sellers asking – will the increased rates mean fewer buyers? Will it be harder to sell? These are important questions to ask. While no one has a crystal ball, many remain hopeful that the real estate market will continue to thrive. Let's take a closer look at why together.
The Federal Reserve – Why it Matters
The Federal Reserve is the central bank of the United States, and among its many functions, it essentially guides the national economy. Part of that mission is keeping inflation under control. Recently, in an attempt to slow ever-increasing inflation, the Federal Reserve raised short-term interest rates by half a percentage point. Short-term interest rates are essentially the interest rates that banks charge one another for short-term loans.
It's been some time since the Federal Reserve has made a move of that nature – slightly more than 20 years in fact, with the last such increase occurring in 2000. The Fed also indicated that more adjustments may be planned before the end of the year. Certainly, this raises the question – what does this mean for mortgage rates?
Federal Interest Rates Vs. Mortgage Rates
It's important to understand that the Federal Reserve does not actually set mortgage rates – there is in fact no such thing as a "federal mortgage rate." Ultimately, the decisions of the Federal Reserve don't directly impact mortgage rates in the same manner as with other products, like savings accounts or CDs, for example. Mortgage rates generally respond both to the actions of the Federal Reserve, as well as to the general movement of both the United States and global economies, so there are many factors to consider.
Nevertheless, those in the mortgage industry do closely monitor the actions of the Federal Reserve, and certainly, how much buyers pay for a home loan is influenced by those decisions. As a very rough rule of thumb, for every one point increase by the Fed, your buying power goes down by $100,000.
When the Federal Reserve makes it more expensive for banks to borrow by setting a higher federal funds rate, the banks typically pass on those higher costs to their customers. This ultimately means that interest rates on consumer borrowing, which includes mortgage rates, tend to go up.
Keeping it in Perspective
While any increase in mortgage rates may not be welcome news for buyers, it's important to keep these increases in perspective. Historically, the current interest rate, which is around 5 to 6%, depending on whether you have a 15 or 30-year mortgage, is still very low and very favorable for buyers. At the end of the 1970s, for example, interest rates were hovering near 10%, only to ultimately reach an all-time high of about 16.5% in 1981 before eventually decreasing. Throughout the 1980s, however, mortgage interest rates remained near 10% – nearly twice what they are today.
Another potential silver lining is that increased rates may also mean increased inventory – which is certainly good news for buyers. While rates are still historically very low, the increase may nevertheless mean that there are more available homes to choose from, as the number of buyers in the market decreases overall. This could be a refreshing change of pace for those buyers who felt that they had minimal choices in a highly competitive market.
While this may not be the most welcome news for sellers, it's not necessarily bad news either. As rates are still relatively low, there will still likely be plenty of potential buyers out there. When the present market is compared to the course of the real estate market over the last several decades, now is still an excellent time to sell.
At GayRealEstate.com, we are passionate about helping LGBTQ home buyers and sellers through every aspect of the real estate process – and that includes more than just buying and selling. It also includes addressing the important issues in the real estate market that matter to you the most. We believe in the importance of connecting LGBTQ buyers and sellers with talented and dedicated agents who can help. We also believe in ensuring that our clients feel informed, prepared, and knowledgeable about all aspects of the real estate process. You deserve nothing less. Whatever your real estate needs, we're here to help.
Jeff Hammerberg is founding CEO of Hammerberg & Associates, Inc. Reach him at 303-378-5526 or [email protected].
Rain. On. Me? Flooding a common concern among buyers
Always ask your insurance agent if you have the coverage you need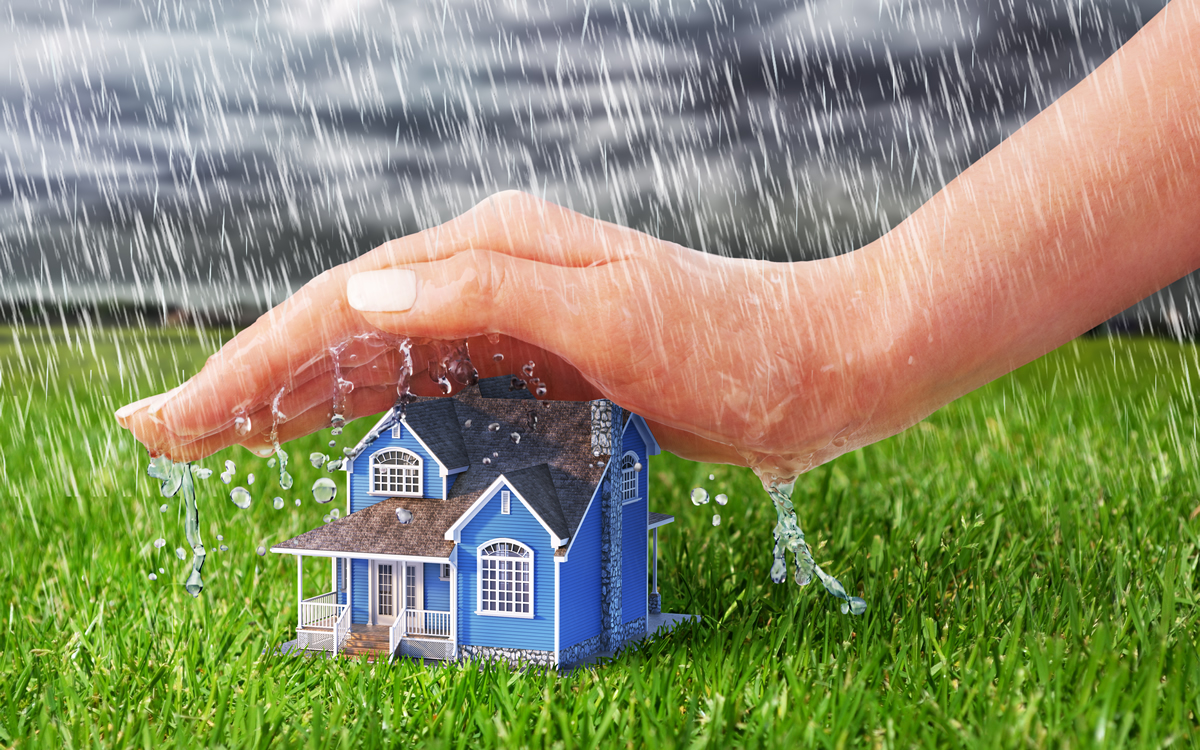 One of the many concerns buyers of homes and condos have are moisture intrusion and how well the building is prepared for floods, heavy rains, burst pipes and if they have installed sump pumps and other things to help with moisture intrusion.
To find out how to handle these situations I had a call with a local insurance agent and asked her to give me her advice about being able to make sure you are covered if there is any type of water event that costs you money as a home owner.
In a condo, you will have the master insurance policy that will help if something outside of the walls of your home causes a moisture intrusion. You will also have your own homeowner's insurance. The agent that I spoke to said to always make sure you SPEAK to your insurance agent and ask specifically about what is covered and what is not. Just getting an internet quote is not the same. There are also third-party companies that can help cover conditions that are considered "exceptions" by the insurance company so you are going to want be educated on that.
There is a difference between being in a flood plain, having a pipe burst, water leaking in around windows, having water back up into a home and having a sump pump fail. There is also a difference in the types of coverage you can get for these situations.
They are all filed under different types of claims, and you will want your insurance agent to walk you through the various types of protections you can purchase and if you need additional protection from a third-party company. A recent inquiry by a client of mine resulted in him being told that his property was not in a flood zone so the basement (which is finished) would not be brought back to its current condition. Only drywall would be replaced.
Always ask your insurance agent if you have the coverage you need and please shop around. Water issues seem to happen more frequently, so you want to be prepared. I am always available to discuss homeownership and how to make that happen – feel free to reach out.
Joseph Hudson is a Realtor with The Rutstein Group at Compass. Reach him at 703-587-0597 or [email protected].
Plug-ins with pizzazz
BMW 330e, Wrangler 4xe offer fuel-friendly surprises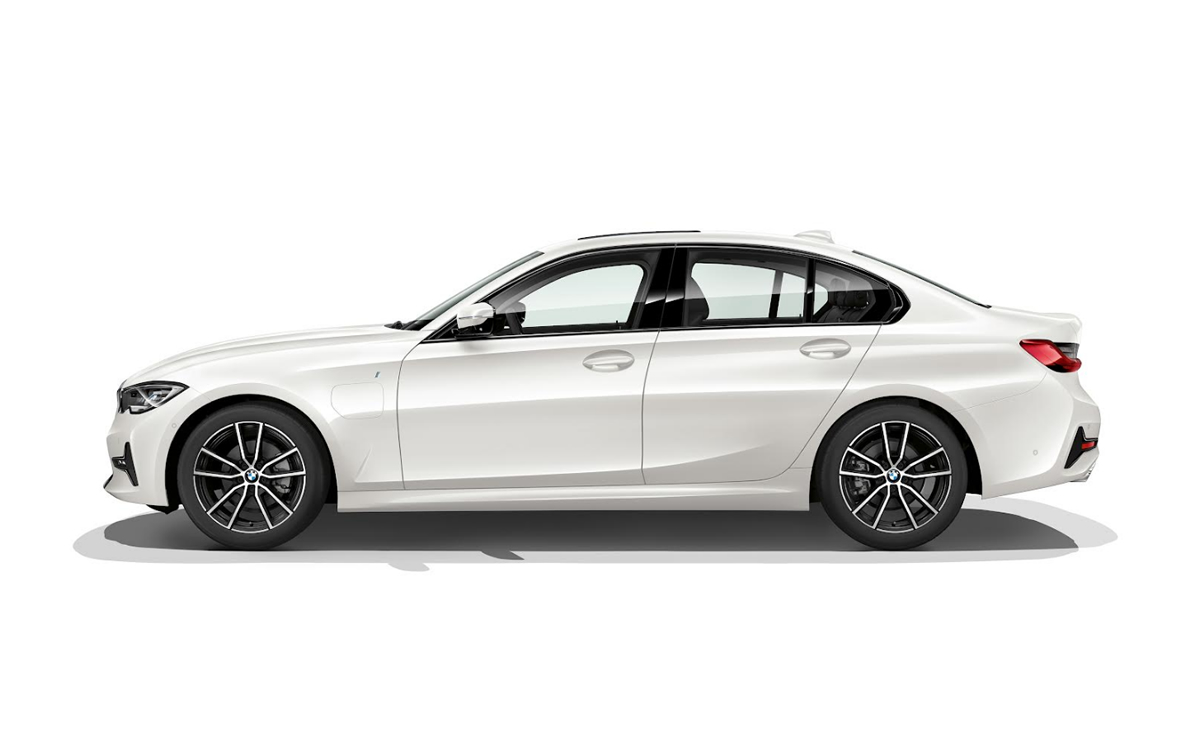 The semiconductor shortage continues to wreak havoc on global vehicle production, so don't expect dealer showrooms to fill up until later this year—or even into 2023. But there is one upside: Many prospective new-car buyers—including me—are using the delay to fully research and narrow down the choice of potential rides. Recently, I test drove two plug-in hybrids at the top of my shopping list. Both turned out to be fun, fuel-friendly and full of surprises.
BMW 330e
$43,000
Mpg: 75 MPGe (electric/gas), 28 mpg (gas only)
0 to 60 mph: 5.6 seconds
BMW—long the gold standard of luxury sport sedans—updated the 330e plug-in hybrid just last year. This compact Bimmer can travel up to 23 miles on electric power alone (20 miles with the all-wheel-drive version), which is about the average number of daily miles driven in our metro area. After that, the gas engine kicks in for a respectable 28 mpg. But two trends are at odds with buying this gas-sipper.
First, everyone seems more charged up about electric vehicles than tried-and-true hybrids. Yet if you've ever had range anxiety (the fear that an EV will poop out before reaching its destination), plug-in hybrids offer the assurance you won't get stranded driving home on some dark, stormy night.
Second, automakers have been quitting sedans as drivers shift toward SUVs. But many of us still appreciate the benefits of sedans: lower ground clearance for tight cornering, reduced weight for nimble handling, and thinner roof pillars for better rear-view visibility. This was true in the 330e, which is every bit as fun to drive as its stellar 300i gas-only sibling. I found the lickety-split acceleration and taut ride to be exhilarating. Gearheads will wish there was a manual transmission for even more of a rush. Inside, the cabin boasts beaucoup features: sleek moonroof, tasteful ambient lighting, impressive faux-leather upholstery, 10.25-inch touchscreen and large 12.3-inch digital instrument cluster. While I liked the voice-command feature, the optional gesture control for the infotainment system could be a bit touchy—especially for those of us prone to talking with our hands.
More than once, my hand gestures accidently cut off the phone in the middle of a call or interfered with the stereo. Still, being able to change the audio volume simply by twirling my fingers was pretty cool. As for parking, the 330e is easy to fit in the tiniest of spaces—much to the delight of my partner Robert but not to the testy pickup driver who I outmaneuvered for a primo spot. I also liked how the 330e can be fully recharged in less than an hour using a 240-volt charger. But the biggest plus appeals to my penny-pinching DNA: This BMW not only saves money at the gas pump, but it's also priced less than most other plug-in hybrids.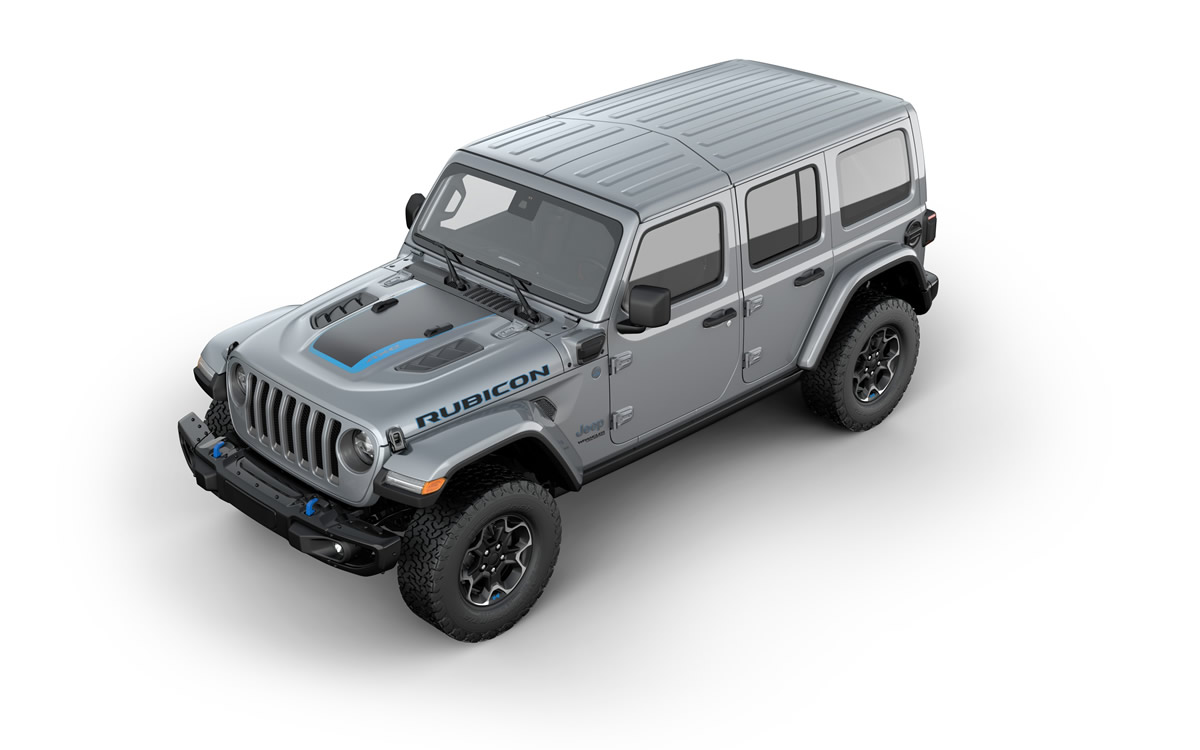 JEEP WRANGLER 4xe
$54,000
MPG: 49 MPGe (electric/gas), 20 mpg (gas only)
0 to 60 mph: 6.5 seconds
Talk about gay icons, the Jeep Wrangler has been a popular vehicle with LGBTQ drivers for decades. Yes, there's the rugged butch factor. But the automaker also has been a strong ally of our community. At last year's Motor City Pride parade in Detroit, for example, the grand marshal rode in an all-new Jeep Wrangler 4xe decked out in rainbow colors and messages of hope written on the body panels. Alas, my test vehicle wasn't quite so festive, but it still turned heads.
That's because this four-door Wrangler is Jeep's first plug-in hybrid, with a gutsy four-cylinder engine and efficient electric motor that together crank out 375 horsepower. That's more oomph than in most Jeeps, except those with pricey gas-guzzling Hemi engines. The 4xe has an all-electric range of 22 miles, after which it gets 20 mpg. City driving is surprisingly smooth and delightful, with my keister thankful for the gentler-than-expected suspension when tackling potholes.
For an experience that's more au naturel, you can remove all the doors and part or all of the top. Most times, I just removed the two roof panels over the driver and passenger seats, then stowed them in the back. The interior looks like any other Wrangler, which today is much more comfortable and amenity-laden than any of its forebears. But insulation is barebones, which means the cabin's decibel rating is definitely not in the whisper-quiet category. As for the lithium-ion battery pack, it's mostly hidden beneath the rear seats but also cannibalizes a few inches of the cargo compartment. Despite costing some $9,000 more than a traditional gas-engine Wrangler, the 4xe qualifies for a $7,500 federal tax break and certain state tax credits that ultimately may help you break even. That's another reason to appreciate this refined macho-mobile: It's easy on the eyes, the environment and your wallet.