Carney unaware nat'l guards withholding gay troop benefits
White House spokesperson pledges to 'talk about' administration's response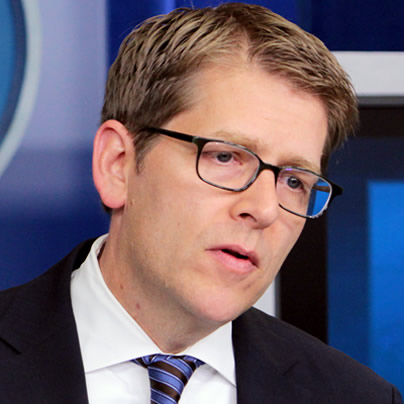 White House Press Secretary Jay Carney said he was unaware of state national guards withholding spousal benefits for gay troops despite a Pentagon directive saying they should be available nationwide — but he pledged to "talk about" the administration's position at a later time.
In response to a question from Washington Blade, Carney said on Thursday he couldn't speak to whether President Obama was aware installations in these states were withholding benefits and no provided  immediate response from the podium.
"I do not know the answer to the question about the president," Carney said. "I would refer you to the Department of Defense on it. I can take your question and we can talk about it later. I'm just not aware of these developments."
On Tuesday, Oklahoma Gov. Mary Fallin ordered her state's national guard to stop processing spousal benefits for troops in same-sex marriages despite a directive from Defense Secretary Chuck Hagel saying benefits should be available to legally married gay service members — even in the states that don't recognize their union. That decision means Oklahoma will join Texas, Mississippi and Louisiana in withholding these benefits.
The Pentagon has said troops in these states can apply for benefits at federally run installations, but has declined to comment on whether these national guards are acting within legal authority. The American Military Partner Association has said there should be consequences for these national guards in terms of federal funds.
Here's the Q&A:
Washington Blade: The Oklahoma National Guard announced this week it would no longer process spousal benefit applications for troops in same-sex marriage despite guidance from the Pentagon saying these benefits should be available nationwide. This means Oklahoma is joining Texas, Mississippi and Louisiana in withholding these benefits. Is the President aware of this and believe these installations are violating federal policy?

Jay Carney: I do not know the answer to the question about the president. I would refer you to the Department of Defense on it. I can take your question and we can talk about it later. I'm just not aware of these developments."
White House: 'We have made clear' Brittney Griner is being 'unjustly detained'
Biden officials spoke to athlete's wife 'in the last few days'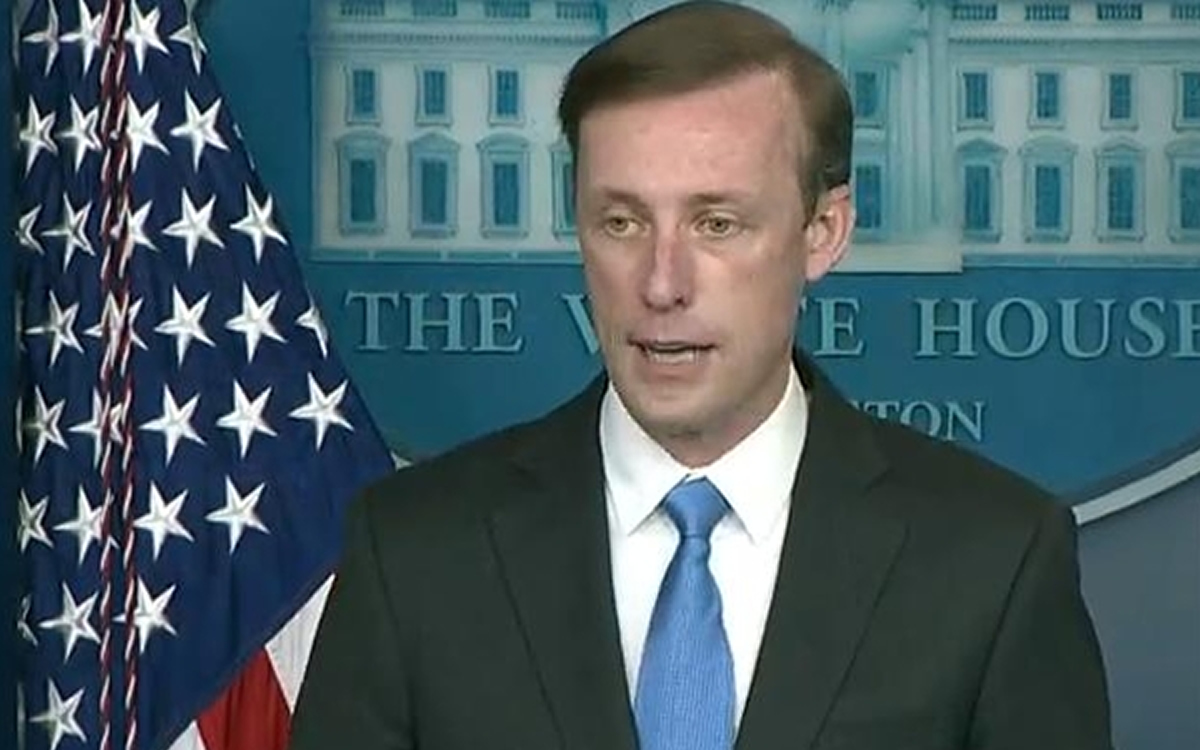 White House National Security Adviser Jake Sullivan said Tuesday he has spoken in the last few days with the wife of Brittney Griner as part of a larger effort within the Biden administration to secure the release of the lesbian basketball player in Russia whom supporters say is being unlawfully detained.
Sullivan made the comments speaking with reporters aboard Air Force One during President Biden's trip to Europe in response to a question about efforts within the Biden administration to bring Griner home ahead of her expected trial in Russia.
"So first, Brittney Griner is wrongfully detained, unjustly detained, and we have made that clear as an official determination of the U.S. government," Sullivan said. "Second, the Russian government should release her and allow her to be returned and reunited with her family and come home safe and sound."
Sullivan added he — as well as Secretary of State Antony Blinken — have spoken with Griner's wife Cherelle, to "convey our very deep sympathy, to convey that, you know, we just can't even begin to imagine what the family must be going through, what Brittney — what Brittney must be going through."
Griner, a professional basketball player for the Phoenix Mercury within the Women's National Basketball Association, was detained in February by Russian Customs on allegations that cartridges of hashish oil were found in her luggage. Griner had gone to Russia to play with the Russian Premier League during the WNBA off-season.
Sullivan said the U.S. government "is actively engaged in trying to resolve this case and get Brittney home," but added he's constrained in what he could say because of confidentiality about the sensitive issue.
"But I will tell you it has the fullest attention of the president and every senior member of his national security and diplomatic team," Sullivan said. "And we are actively working to find a resolution to this case, and will continue to do so without rest until we get Brittney safely home."
The Biden administration, Sullivan added, is additionally working to return all unjustly detained Americans and hostages being held overseas," including detainees in Iran, Afghanistan, Russia, Venezuela, and China.
The Washington Blade has placed a request with the State Department for a readout on Blinken's role in the Biden administration's talks with Griner.
Pelosi hints at legislation to codify same-sex marriage rights
House Dems lay out plans following end to Roe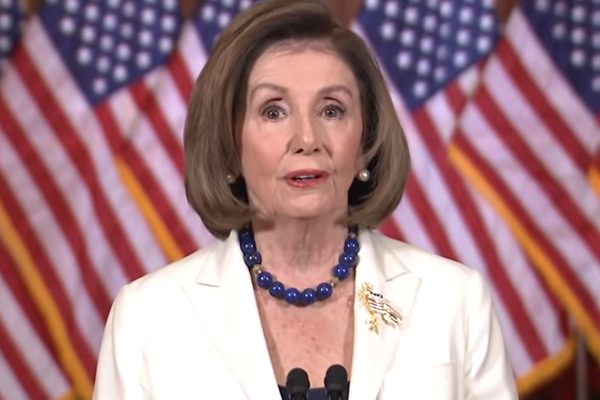 House Speaker Nancy Pelosi hinted at the possibility of legislation to codify the right of same-sex couples to marry, which many fear is in danger after the U.S. Supreme Court's decision overturning Roe v. Wade, as part of an effort to secure "freedoms which Americans currently enjoy."
Pelosi suggested such legislation could be in the works in a "Dear Colleague" letter on Monday to fellow members of the House Democratic caucus addressing plans for congressional action after the ruling last week in Dobbs v. Women's Health Organization, which eliminated the right for women to access an abortion.
The concurrence of U.S. Associate Justice Clarence Thomas is a core component of the letter from Pelosi, who expressed consternation about his rejection of finding unenumerated rights under the 14th Amendment of the U.S. Constitution.
"It is still appalling to me that the Chief Justice of the Supreme Court would agree that a Constitutional right does not exist if it was not spelled out explicitly and in public when the 14th Amendment was ratified over 150 years ago," Pelosi said. "While this extremist Supreme Court works to punish and control the American people, Democrats must continue our fight to expand freedom in America. Doing so is foundational to our oath of office and our fidelity to the Constitution."
Thomas said in his concurring opinion he welcomes vehicles that would allow the court to revisit other major decisions, such as the Griswold decision guaranteeing the right to contraceptives; the Lawrence decision decriminalizing sodomy for same-sex couples and others; and the Obergefell decision legalizing same-sex marriage nationwide.
Although Pelosi doesn't explicitly say she'll introduce legislation on same-sex marriage, she brought up "access to contraception and in-vitro fertilization to marriage equality," then added, "Legislation is being introduced to further codify freedoms which Americans currently enjoy. More information to follow."
"It is clear from how Donald Trump and Mitch McConnell stacked the Supreme Court that elections have ramifications," Pelosi said. "It is essential that we protect and expand our pro-choice Majorities in the House and Senate in November so that we can eliminate the filibuster so that we can restore women's fundamental rights – and freedom for every American."
Any legislation seeking to codify marriage equality would have to get around marriage being an issue administered by the states under the guidelines of the U.S. Constitution. In the past, Rep. Jerrold Nadler (D-N.Y.) has introduced the Respect for Marriage Act, which would have required the federal government to recognize same-sex marriage and states to recognize same-sex marriage performed elsewhere.
Pelosi's office didn't respond to a request for comment on the possibility of marriage legislation or the timeline for U.S. House approval of such a measure. Nadler's office also didn't immediately respond to a request for comment.
GOP senator willing to delay school meal funding over LGBTQ+ rights
Funding for school meal & nutrition programs is set to expire July 30, a delay could lead to a hunger crisis for millions of schoolchildren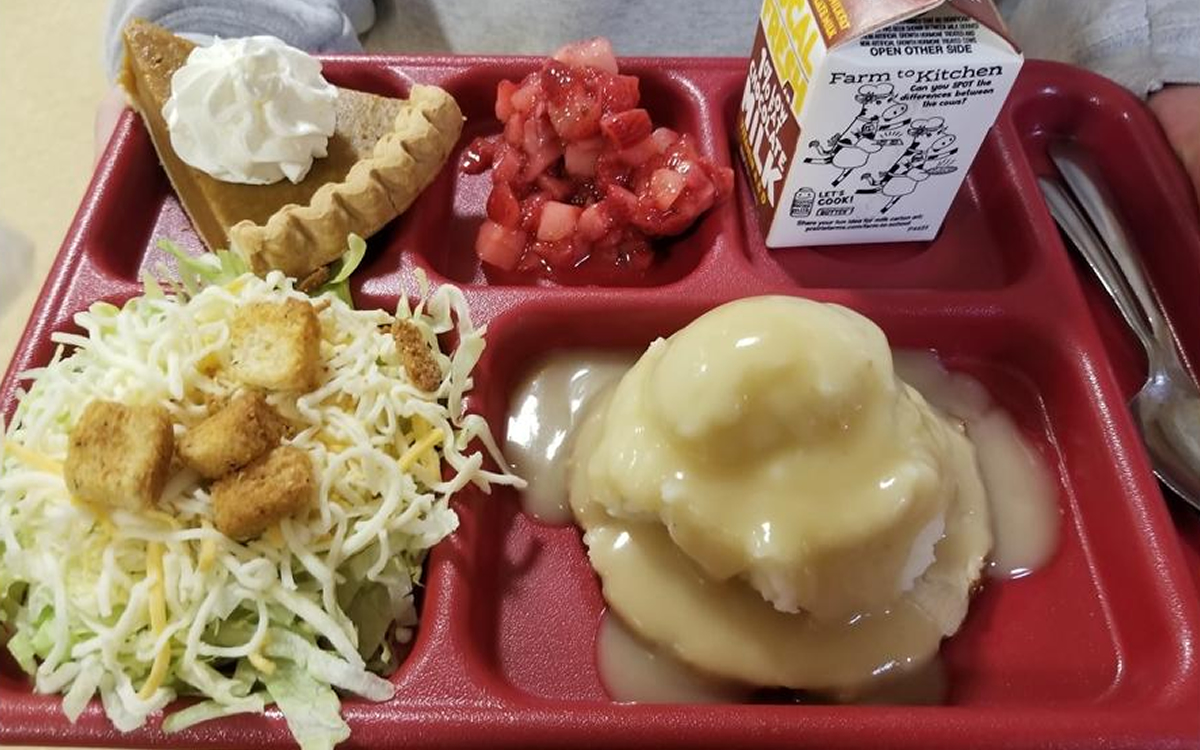 A bipartisan piece of legislation for school meal programs is at risk after one U.S. senator has signaled he may delay its passage over LGBTQ-related guidance from the U.S. Department of Agriculture.
The Keep Kids Fed Act, released Tuesday by Sens. Debbie Stabenow (D-Mich.) and John Boozman (R-Ark.) and Reps. Bobby Scott (D-Va.) and Virginia Foxx (R-N.C.), has already garnered support from both sides of the aisle as it seeks to provide roughly $3 billion in continued funding for pandemic-era universal school nutrition programs.
"My agreement with Senator Boozman, Representative Scott and Representative Foxx will help keep kids fed and is fully paid for," Senator Debbie Stabenow, chair of the Agriculture, Nutrition and Forestry Committee, said in a statement. "With 90% of our schools still facing challenges as they return to normal operations, this will give our schools and summer meal programs much-needed support to deal with ongoing food service issues."
The legislation would provide additional federal funding to programs established during the COVID-19 outbreak designed to waive financial requirements for all students and allow them to access free school meals throughout the year.
However, guidance issued in May by the U.S. Department of Agriculture that prohibits school nutrition programs receiving federal dollars from discriminating against the LGBTQ community has sparked reservations in Congress that could endanger the funding's ability to pass before its deadline.
On Wednesday, one day after the bipartisan deal was announced, Senator Roger Marshall (R-Kan.) signaled that he would consider objecting to the bill for fear that the USDA guidance would ultimately exclude schools in his state from being eligible to receive the funding.
"This administration is holding women's sports as ransom for the radical woke agenda," Marshal said at a press conference on Thursday. "Now, they're going to do the same thing with school lunches. They want kids to go hungry at school that don't fall in line with letting boys play girls sports."
Further indicating his opposition to the USDA guidance that could persuade him to object to the meal funding, Marshall attempted to turn the tables on the Biden administration for not allowing meal programs in schools to act on their discriminatory beliefs.
"In these trying times where families are faced with rising inflation, the Biden administration is considering taking food out of the mouths of hungry children over their woke agenda," Marshall said.
But while the press conference was centered around the 50th anniversary of the landmark anti-sex-discrimination Title IX legislation and the issue of transgender athletes in school sports, the USDA guidance only pertains to discrimination within school nutrition programs funded with federal dollars. Under the language of the guidance, equal access and non-discrimination would be required toward only those involved with the meal programs, like LGBTQ students.
Other programs under a school district's jurisdiction like sports programs, that may attempt to limit participation by transgender athletes, would not have any relevance to nor would affect the school's ability to receive federal meal funding like that in the Keep Kids Fed Act.
Current pandemic-era funding for school meal and nutrition programs is set to expire on July 30. Although the funding has bipartisan support, the looming deadline to pass more funding increases the chances that a delay could lead to a hunger crisis for millions of schoolchildren around the nation.