Kenyan LGBT rights activist visits D.C.
Anti-LGBT violence remains pervasive in African nation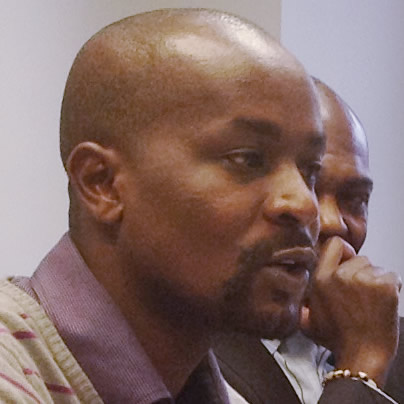 A leading Kenyan LGBT rights activist told the Washington Blade during a recent interview he feels his fellow advocates can learn a lot from their U.S. counterparts.
"They own their agenda and they drive it," said Eric Gitari, executive director of the National Gay and Lesbian Human Rights Commission of Kenya. "I want to draw lessons on how we can get more people to own this equality agenda."
Gitari spoke with the Blade after he appeared on a panel with Pastor Joseph Tolton of the Fellowship of Affirming Ministries at Global Rights in Northwest D.C. on Oct. 11. The activist also visited the Human Rights Campaign and Human Rights Watch and spoke at the Howard University School of Law and Columbia University in New York before he left the U.S.
Kenya's colonial government in 1897 adopted India's penal code that included the criminalization of same-sex sexual relations.
Those convicted under the law could face up to 14 years in prison, but Gitari noted there has never been what he described as "a successful prosecution" under it. He said during the panel that a coalition of groups that hope to repeal the pre-independence statute hope to implement a strategy similar to that used by those who challenged India's sodomy law – judges on the Delhi High Court in 2009 found the country's colonial-era statute unconstitutional.
"They are using parallels from the New Delhi case in India to engage their strategies," Gitari said.
Gitari also noted homophobia, transphobia and anti-LGBT discrimination and violence remain pervasive in Kenya in spite of a new constitution the country adopted in 2010 that acknowledges human rights, equality and other universal values.
He said "ex-gay" programs remain common in Kenyan schools, and students as early as fifth grade are taught homosexuality is a "social deviance" that is comparable to drug activity and criminality. Gitari further noted a 2012 secondary education certification exam asked high school students to give 10 reasons why Kenyan Christians are "united against homosexuals."
"This law is informing a lot of public policy positions and attitudes," he said.
A mob in Mtwapa near the coastal city of Mombasa in 2010 doused four gay men whom they thought were about to attend a same-sex wedding with kerosene.
"This was instigated by religious leaders; religious leaders to the present walk scot free," Gitari said. "[They] have never, ever been investigated in spite of efforts to push for such an investigation for such hate crimes."
Kenya is among the 76 countries in which consensual same-sex sexual relations remain illegal. Sudan, Mauritania and a handful of other nations continue to impose the death penalty upon anyone found guilty of homosexuality.
Lawmakers in Uganda, which borders Kenya, have faced widespread criticism over a bill Parliamentarian David Bahati introduced in 2009 that sought to execute those convicted of repeated same-sex sexual acts.
President Obama in June spoke out against the criminalization of homosexuality during a press conference in Senegal, which is among the 38 African countries in which consensual same-sex sexual activity remains illegal.
Gitari noted the majority of Kenyans respect Obama because the president's father was born in the country, but they criticized him over the comments he made while in Senegal.
"There were attempts by people, by propaganda machines within the conservatives to rob him of his African identity," Gitari said. "They see Obama as a player in the spreading of that Western agenda of homosexuality."
Advocates look to courts to expand LGBT rights
Gitari and his group hope to use the courts to gain legal protections for LGBT Kenyans that include the eventual repeal of the country's sodomy law.
A three-judge panel on the High Court of Kenya in 2010 refused to legally recognize Richard Muasya, an intersex person who suffered abuse inside a maximum security prison. Muasya received 500,000 Kenyan shillings (or nearly $5,900) for the mistreatment inside the facility, but the judges said they found no evidence of anti-LGBT discrimination and human rights violations in the country.
The Kenyan Human Rights Commission in 2011 published a report that documented anti-LGBT discrimination. The Kenyan National Commission on Human Rights the following year released a second report that found widespread anti-LGBT discrimination in the country's health care system.
The High Court of Kenya in June ruled in favor of a transgender woman who claimed police officers in a town outside of Nairobi, the country's capital, stripped her naked in front of local reporters to determine her gender after they arrested her for assault in 2011. She also accused the officers of groping her breasts during the incident.
Gitari's group also continues to seek formal recognition in the country.
"Our roadmap is informed by incremental litigation," Gitari said.
Gitari traveled to D.C. less than a month after members of the Somali terrorist organization al-Shabab killed more than 60 people at a shopping mall in the Kenyan capital of Nairobi.
The East Africa Center for Law and Justice, which the American Center for Law and Justice that anti-gay televangelist Pat Robertson founded in 1990, is among the groups that continue to pose significant barriers to LGBT-specific advances in Kenya. In spite of this resistance, Gitari told the Blade he has not seen any homophobic rhetoric as a result of last month's attack.
"The good thing that has emerged from it is that Kenyans are beginning to see that teaching extremism and using religion to justify hatred is no longer the way," Gitari said. "It's costing innocent lives and it's not rational in a civilized world anymore."
Judge rules trans teacher's lawsuit against P.G. County can go to trial
Gay man files separate case charging discrimination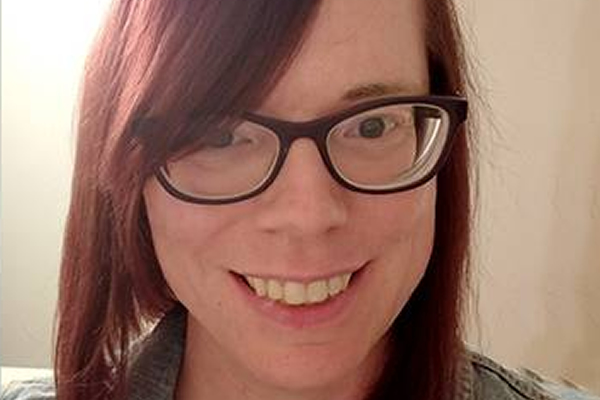 A federal judge in Maryland issued a ruling on Tuesday, Jan. 18, clearing the way for a lawsuit filed by transgender former English teacher Jennifer Eller in 2018 charging the Prince George's County, Md., Public Schools with discrimination and harassment based on her gender identity to proceed to a trial.
In the ruling, Judge Theodore D. Chuang of the U.S. District Court for the District of Maryland denied key parts of several motions filed by attorneys representing the P.G. County Public Schools that in effect called for the dismissal of the lawsuit. The motions, among other things, claimed the lawsuit failed to provide sufficient evidence that Eller was subjected to discrimination and harassment, which forced her to resign due to a hostile work environment.
Chuang also ruled against a separate motion introduced by Eller's attorneys calling for him to issue a summary judgement decision affirming all the lawsuit's allegations that would have ended the litigation in Eller's favor without the need to go to trial.
Eller's lawsuit charges that school officials acted illegally by failing to intervene when she was subjected to a hostile work environment for five years that included abuse and harassment by students, parents, fellow teachers, and supervisors and retaliation by school administrators.
The lawsuit alleges that the school system and its administrators in its actions against Eller violated Title VII of the U.S. Civil Rights Act of 1964, Title IX of the federal Education Amendments Act of 1972, the Equal Protection Clause of the U.S. Constitution, the Maryland Fair Employment Practices Act, and the nondiscrimination provision of the Prince George's County Code.
"We think the judge did as best he could," said Omar Gonzales-Pagan, an attorney with the LGBTQ litigation group Lambda Legal, which, along with the D.C. law firm Arnold & Porter, are representing Eller in her lawsuit.
"The takeaway is that the case is now in a posture to proceed to trial," Gonzales-Pagan told the Washington Blade. "The court found that the alleged facts and the information as discovered throughout the case in the discovery process is sufficient to allow a jury to find whether Jennifer Eller was subjected to a hostile work environment and constructive discharge and retaliation unlawfully by the defendants," he said.
By the term constructive discharge, Gonzales-Pagan was referring to the lawsuit's charge that Eller was forced to resign from her teaching job in 2017 after being diagnosed with post-traumatic stress disorder due to the alleged abuse she faced on the job.
P.G. County Public Schools officials have declined to comment on the lawsuit on grounds that the school system has a longstanding policy of not discussing pending litigation. However, in its response to the lawsuit in court filings, school system officials have denied Eller's allegations of discrimination, harassment, and retaliation.
"For years, I was aggressively misgendered, attacked and harassed in the hallways and even in my own classroom by students, peers and supervisors," Eller said in a statement released by her attorneys.
"My pleas for help and for sensitivity training on LGBTQ issues for students and staff, were ignored," Eller said in her statement. "The relentless harassment stripped me of the joy of teaching and forced me to resign," she said. "It is time for Prince George's County Public Schools to be held accountable."
The lawsuit says the harassment and discriminatory action against her began in 2011 when she began presenting as female during the school year. It says school officials initially responded to her complaints about the harassment by demanding that she stop dressing as a woman and return to wearing men's clothes, which she refused to do.
In a separate action, gay former Spanish teacher Jared Hester filed on his own without an attorney a lawsuit in the Maryland federal court charging the P.G. County Public Schools with failing to take action to prevent him from being subjected to discrimination and harassment similar to some of the allegations made in Eller's lawsuit.
Hester told the Blade that he was subjected to harassment by students who repeatedly called him "faggot," but school officials, including the principal of the middle school where he taught, refused to take action to stop the harassment.
He provided the Blade with copies of earlier complaints he filed against school system officials with the U.S. Equal Employment Opportunity Commission (EEOC), the Maryland Commission on Civil Rights, and the P.G County Public Schools' internal Office of Equity Assurance. Each of the three agencies issued rulings against Hester's complaints, with two of them saying sufficient evidence could not be found to support his allegations.
The EEOC, in a Nov. 3, 2021 "dismissal" notice, told Hester the EEOC "will not proceed further with its investigation, and makes no determination about whether further investigation would establish violations of the statute." The notice added, "This does not mean the claims have no merit" or that the respondent, meaning the P.G. County Public Schools, "is in compliance with the statutes."
The notice did not give a reason for why it chose to end its investigation into Hester's complaint, but it said his filing with the EEOC cleared the way for him to file a lawsuit to further his case against the school system.
Hester told the Blade he reached out to Lambda Legal to represent him in his lawsuit, but the LGBTQ litigation group declined to take on his case without giving a reason. Gonzalez-Pagan, the Lambda attorney working on the Eller case, said he was unfamiliar with Hester's request for representation. Another Lambda official couldn't immediately be reached to determine the reason for its decision not to represent Hester.
LGBTQ groups stop short of criticizing Sinema for obstructing filibuster reform
Bisexual senator rebuffs Biden on voting rights proposal
Despite an out bisexual being among two Democrats responsible for thwarting President Biden's call to advance voting rights, LGBTQ groups that supported Sen. Kyrsten Sinema (D-Ariz.) stopped short of criticizing her directly for impeding legislation at the top of progressives' wish lists.
Although the change being sought was limited to voting rights legislation, the refusal from Sinema to change the filibuster rule, which requires 60 votes to move legislation to the Senate floor as opposed to a simple majority, effectively put a stake in the heart of the legislative agenda for Democrats, including any possibility of enacting LGBTQ civil rights legislation like the Equality Act.
The Human Rights Campaign, the nation's leading LGBTQ group, declined to identify Sinema by name in an organizational statement provided by a spokesperson via email in response to a Washington Blade inquiry on her refusal to change the filibuster to pass voting rights legislation.
"The core of our democracy is the right to vote," the statement says. "The United States Senate must act on legislation to protect that right now, including passage of federal voting rights and voting protection legislation. Without its essential safeguards guaranteeing that the voices of all voters — including LGBTQ+ Black, Brown and other minority voters — will be heard at the ballot box, we cannot ensure that any other right, even those currently enshrined in law, will be protected in the years to come."
The closest the statement comes to criticizing Sinema, without actually doing so, is the final line: "As a result, we feel that it is necessary for the Senate to take whatever actions are required, including changes to Senate rules, to ensure a majority to pass this essential legislation."
The Human Rights Campaign endorsed Sinema in the past as a candidate for U.S. Senate and hosted her as a special guest for fundraising and promotional events. It should be noted, JoDee Winterhof, HRC's senior vice president of policy and political affairs, once worked for Sinema as chief of staff.
Asked whether HRC's position was informed by Winterhof's past work, the spokesperson replied: "Many of our staff have experience working on the Hill. Regardless of who they have worked for, we continue to believe that it is necessary for the Senate to take whatever actions are required, including changes to the Senate rules, to pass federal voting reform."
Moments before Sinema was set last Thursday to meet with Biden on the filibuster, she took to the Senate floor preemptively and declared she wouldn't budge.
"There's no need for me to restate my long-standing support for the 60-vote threshold to pass legislation," Sinema said.
Added Sinema: "When one party need only negotiate with itself, policy will inextricably be pushed from the middle towards the extremes," adding that she doesn't support that outcome and "Arizonans do not either."
Joining Sinema in refusing to budge on the filibuster is her fellow moderate Sen. Joe Manchin (D-W.Va.), who has proposed alternatives to the current state of Senate rules, but ultimately rejected the changes proposed by the caucus.
In contrast to the relatively muted response from LGBTQ groups, other civil rights organizations were quick to denounce Sinema and Manchin for supporting the filibuster, calling the Senate rules as they stand Jim Crow 2.0. Late Monday, Emily's List announced it would no longer support Sinema for re-election over her position on voting rights.
Martin Luther King III, the son of the late civil rights leader, compared Manchin and Sinema to white moderates who half-heartedly supported his father's work.
"History will not remember them kindly," the younger King said, referring to Sinema and Manchin by name, according to PBS News Hour.
One exception to LGBTQ groups declining to criticize Sinema was the National LGBTQ Task Force, which said the senator should be coming up with alternatives to filibuster reform.
Kierra Johnson, executive director of the Task Force, said she's been "asking questions because Sen. Sinema is known for being a supporter of so many pieces of progressive legislation and culture change related to queer people and women's civil and human rights."
"I want to see better and more, right?" Johnson said. "Yes, we should be working to build bridges across the aisle, across political ideology, but for me, the question is if you're not going to support filibuster reform, then what are you supporting, and what is the pathway forward?"
Johnson added Sinema "owes it to the people who have supported her over the years to come up with these alternatives if she won't support filibuster reform."
Asked whether the Task Force has done any outreach to Sinema, Johnson said the organization is "in the process of trying to meet with her folks" and looking at ways to bring to her voices from LGBTQ movement community leaders.
Biden's call to reform the filibuster — even though it was limited to voting rights legislation — may have been dead on arrival as Sinema and Manchin have consistently resisted efforts in the Senate to reform the filibuster. The efforts to change Senate rules, however, appeared to have new strength after Biden's speech in Georgia last week making a plea for reform based on the Jan. 6 insurrection at the U.S. Capitol and the restrictive voting law passed in that state.
White House Press Secretary Jen Psaki, asked Friday about Sinema and Manchin refusing to budge on the filibuster, said the administration would continue to push for voting rights legislation.
"I would say that the president's view, as you heard him say yesterday, is that we're going to continue to press to get this done moving forward," Psaki said. "And that means continuing to engage with a range of officials who are supportive, some who have questions and some who are skeptical."
Psaki pointed out Biden ended up having the meeting with Sinema despite her remarks on the floor, adding "that's evidence of his continued commitment to keep engaging."
The LGBTQ community, as with any issue, isn't uniform in thinking Sinema should be obligated to have a certain view against the filibuster simply because she's bisexual, or that LGBTQ groups should criticize her for being obstructionist.
One LGBTQ strategist, who agreed to talk on condition of anonymity, outright rejects calls for Sinema to support a change in rules because the filibuster "ensures that minority perspectives cannot be trampled by majoritarianism."
"Portraying an LGBTQ woman as a gender and sexuality traitor shows a deep disrespect for our history," the strategist added. "Sinema's success in fighting for working families, vulnerable populations and LGBTQ rights is grounded in the belief that building large coalitions is how to best effect legal and social changes. Naturally, it follows she would be against a change in decades of Senate precedent that would prioritize hyper partisanship over persuasion."
Biden's speech in Georgia may have been more of an attempt to excite the progressive base as opposed to making a strategic push for filibuster reform. After all, his popularity is at an all-time low, which limits his influence. A POLITICO/Morning Consult poll asking voters to grade Biden after his first year in office found 37 percent gave him an "F," compared to the 31 who gave either "A" and "B," which is a touch worse than Trump at this point in his presidency.
The LGBTQ Victory Fund, which has endorsed Sinema in the past, declined to make any declarations about withholding an endorsement when asked by the Washington Blade.
"Our Victory Fund Campaign Board – made up of more than 150 political leaders and advocates from across the country – votes to determine our endorsements," said Elliot Imse, a Victory Fund spokesperson. "If Sen. Sinema runs for reelection, a review of her record as it relates to equality will of course be a primary consideration for whether she receives our endorsement. That board vote would take place, if she applies for endorsement, in late 2023 or 2024."
Imse added as a U.S. senator Sinema is not currently up for election because after being elected in 2018 she is set to hold her seat for another four years.
 
"Sen. Sinema is not currently endorsed by Victory Fund and is not on an active ballot," Imse said. "We last endorsed her in 2018 when she was running against Martha McSally – a right-wing extremist candidate vociferously opposed to equality for LGBTQ people."
Blade contributor nominated for GLAAD Media Award
Yariel Valdés González wrote about time in ICE custody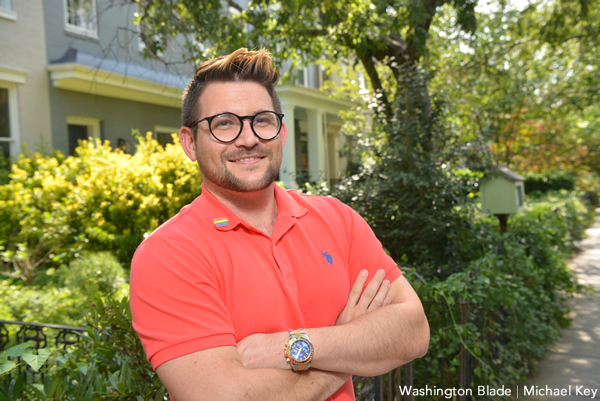 A Washington Blade contributor who wrote about his time in U.S. Immigration and Customs Enforcement custody has been nominated for a GLAAD Media Award.
GLAAD on Wednesday announced it nominated Yariel Valdés González in the Outstanding Print Article category for his "Diary of an ICE Detainee" series the Blade published last July.
Valdés, 31, on March 27, 2019, asked for asylum in the U.S. because of the persecution he suffered as a journalist in Cuba.
Judge Timothy Cole in September 2019 granted Valdés asylum, but ICE appealed his decision to the Board of Immigration Appeals. Valdés remained in ICE custody until March 4, 2020.
Valdés currently lives in Wilton Manors, Fla., with his boyfriend.