Coast Guard enacts pro-gay non-discrimination policy
Move prompts new calls for Pentagon to enact protections for gay service members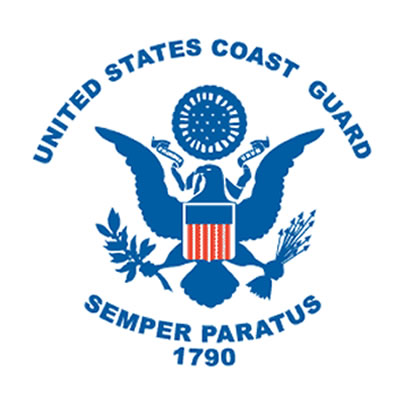 The U.S. Coast Guard with little fanfare has added protections based on sexual orientation to its equal opportunity policy, prompting new calls for the Pentagon to do the same with other branches of the military.
The guidance, made public Thursday morning by the American Military Partners Association and dated Oct. 13, says "sexual orientation and genetic information" are now included as part of equal opportunity and anti-discrimination/anti-harassment policy statements within the Coast Guard. The guidance is signed at the bottom by Coast Guard Commandant Adm. Bob Papp.
"We must continue to uphold our core values of Honor, Respect and Devotion to Duty which underlie our excellence in mission execution, good order and discipline, and morale," Papp writes. "Maintaining workplaces that are free from harassment and discrimination is essential to our readiness and to ensure we remain, Semper Paratus, Always Ready."
Stephen Peters, president of the American Military Partners Association, commended Papp for taking action to protect gay members of the coast guard and said the Pentagon should make similar policy for other branches of the armed forces.
"We urge the Secretary of Defense to do the same in order to ensure all uniformed service members are protected from unjust discrimination, not just those in the Coast Guard," Peters said. "While Department of Defense civilian employees are protected, the DoD has yet to add orientation to its non-discrimination policy for uniformed troops. This lack of inclusion has a direct impact on not only the service member's ability to serve openly and honestly without fear of harassment, but their spouse and family as well."
LGBT advocates have been pushing for the enactment of an explicit non-discrimination protections for gay members of the armed forces even before "Don't Ask, Don't Tell" repeal. Currently, service members have no recourse for anti-gay discrimination outside of their chain of command.
In response to calls for an explicit non-discrimination policy, the Pentagon has consistently said it treats all service members with respect without committing to a new policy.
Lt. Cmdr. Nathan Christensen, a Pentagon spokesperson, responded to the renewed calls by pointing to Pentagon guidance during the process of lifting "Don't Ask, Don't Tell" stating sexual orientation won't "be considered along with race, color, religion, sex, and national origin as a class under the Military Equal Opportunity (MEO) program."
Christensen added that the reason for the difference between the Coast Guard and the Pentagon is the Coast Guard isn't structured in the same way as other military services. The Coast Guard, he said, doesn't have an Inspector General system like the Army, Air Force, Navy and Marine Corps.
"Simply put: DoD directs discrimination cases on the basis of sexual orientation to be handled by the DoD IG system," Christensen said. "As such, DoD does not include sexual orientation as part of our Military Equal Opportunity (MEO) program."
Unlike other branches of the military, the Coast Guard operates under the Department of Homeland Security and is subject to different policy. Nonetheless, the Coast Guard often implements policy similar to the Pentagon's.
For example, after former Defense Secretary Leon Panetta announced at the start of this year the Pentagon would extend partner benefits for service members in same-sex relationships, Secretary of Homeland Security Janet Napolitano followed immediately with a statement saying the Coast Guard would do the same.
One advocate for enacting an explicit non-discrimination policy for troops based on sexual orientation is Acting Air Force Secretary Eric Fanning, who espoused the idea during an interview with the Washington Blade in May.
"Speaking personally, I always think it's important to have non-discrimination policies codified to include everyone," Fanning said. "The military, because it has a chain of command, has a different attitude about this and a different way to try to go about protecting airmen, sailors, soldiers, Marines — but Eric Fanning? Yes. I personally like to see these things in writing and codified."
Additionally, the Coast Guard guidance says nothing about adding gender identity to equal opportunity and anti-discrimination/anti-harassment policy statements as transgender advocates are pushing for openly transgender service in the armed forces.
Brynn Tannehill, director of advocacy for the LGBT military group SPART*A, commended the Coast Guard for adding the protections, but said the service is unable to change transgender policy because it's "modeled after that of the DoD's."
"We believe that it is time to revisit these outdated policies," Tannehill said. "The SPART*A Transgender Chapter has members who are part of the Coast Guard.  The existing medical policies on transgender Coast Guard service are every bit as harmful to them as DADT was to lesbian, gay, and bisexual service members, and have nothing to do with their actual ability and desire to serve."
Acclaimed gay doctor to be honored at LGBT History Month event
Pediatric cardiologist moved from Louisiana to N.Y. in protest over anti-LGBTQ bills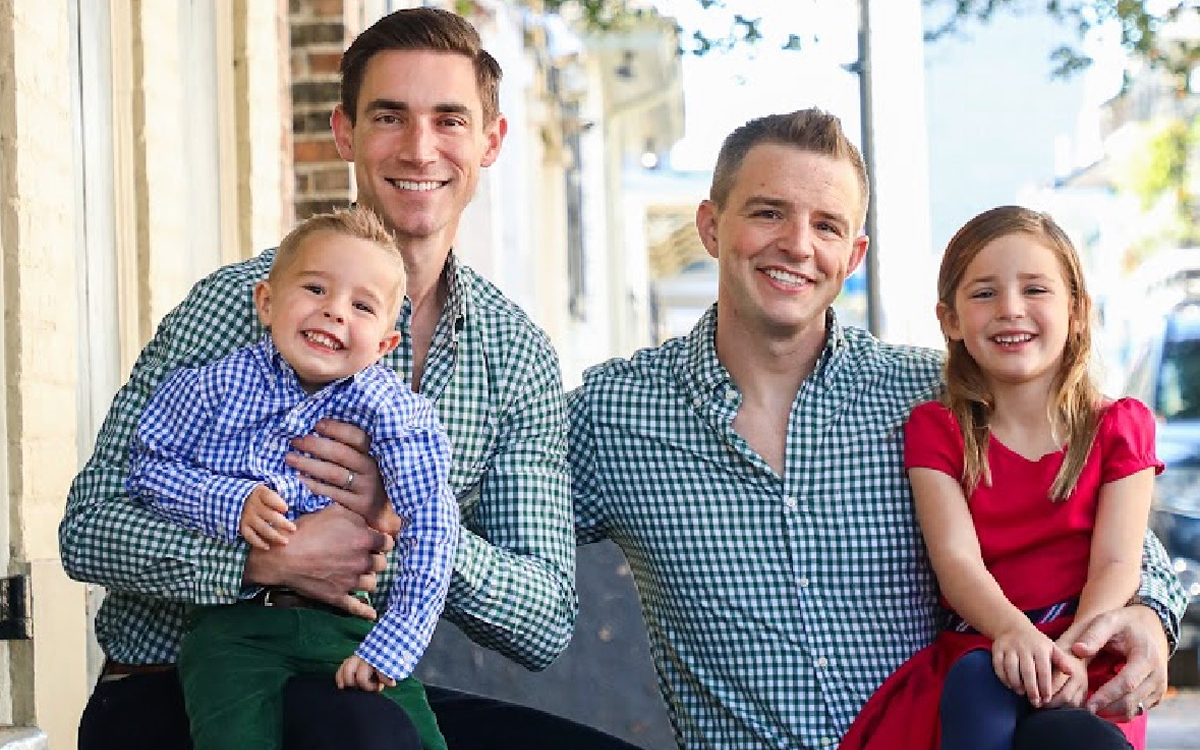 Dr. Jake Kleinmahon, a gay pediatric cardiologist and pediatric heart transplant specialist, is scheduled to be honored Oct. 1 by the Equality Forum at its annual LGBT History Month Kickoff and Awards Celebration in Philadelphia.
He has been named a recipient of the Equality Forum's 28th annual International Role Model Award.
Kleinmahon became the subject of national news media coverage in early August when he announced he was leaving the state of Louisiana with his husband and two children and ending his highly acclaimed medical practice in New Orleans after the state legislature passed bills targeting the LGBTQ community.
He had been working since 2018 as the medical director of pediatric heart transplant, heart failure, and ventricular assist device programs at Ochsner Hospital for Children in New Orleans.
Kleinmahon told the Washington Blade his and his family's decision to leave New Orleans was a difficult one to make. He said it came after the Republican-controlled Louisiana Legislature passed three anti-LGBTQ bills, including a so-called "Don't Say Gay" bill targeting public schools and a bill banning transition-related medical care for transgender youth.
The state's Democratic governor, John Bel Edwards, vetoed all three bills. But the legislature overturned his veto of the bill banning transition-related medical care for trans minors beginning Jan. 1, 2024.
Kleinmahon said he and his family moved at the end of August to Long Island, N.Y., after he accepted a new job as director of pediatric heart transplant, heart failure and ventricular assist devices at Cohen Children's Medical Center in the town of New Hyde Park, which is located along the border of the Borough of Queens in New York City and Nassau County, Long Island.
"The decision to leave is not one that we took lightly at all," Kleinmahon told the Blade. "And it was not one because I got a better job or other factors," he said. "The main driver for it was that as we realized where things were going, we were raising our children in a state that was actively trying to make laws against your family," he said in a phone interview. "And that's not the type of environment that we want to raise our kids in."
Kleinmahon said he and his husband Thomas timed their move to Long Island at the end of August so their daughter, who's seven, could begin school at the start of the school year and their son, who's four, could begin pre-kindergarten sessions.
"We have been open with our children about why we're moving because we think it's important that they carry on this message as well," said Kleinmahon, who noted that his daughter expressed support for the move.
"We were at the dinner table one night and we were explaining what happened," Kleinmahon said. "And she goes, you know daddy, we do have a choice, but there is only one good one. And she agreed with our moving to New York."
Kleinmahon acknowledges that some in New Orleans, which is considered an LGBTQ supportive city in general, questioned his decision to leave on grounds that the two bills that would directly impact him and his family did not become law because the governor's veto of the two bills were upheld.
"One of the things I've heard is that none of these really directly affect a family because the 'Don't Say Gay' bill didn't go into effect, and my children are not transgender, and I don't work in a transgender clinic," he told the Blade.
"But that's really not the point," he continued. "The way we think about it as a family, the people who are elected officials that are supposed to take care of the people in their state are casting votes against our families," he points out. "So, sure, while the laws may not be in effect this year, certainly there's a push to get them passed. And why would we want to remain in a state that is trying to push forward hateful laws?"
He said he will begin his new job at Cohen Children's Medical Center on Long Island on Nov. 1.
"They have been incredibly supportive," Kleinmahon said. "They have actually encouraged me to be open with why we left Louisiana," he said. "And they have a Pride resource group that's reached out to me to lend their support," he said, adding that the hospital and its parent company have been "exceptional in helping us make this transition."
During his medical practice at Ochsner Hospital for Children in New Orleans, Kleinmahon has been credited with helping to save the lives of many children suffering from heart-related ailments. He said his decision to leave behind his colleagues and patients was difficult.
"Unfortunately, it had ramifications for the kids in Louisiana, which was the hardest part for me," he said. "And the reason for that is I was one of three pediatric heart transplant cardiologists, and I was the director of the only pediatric heart transplant program in Louisiana."
He added, "While there are two other fantastic heart transplant cardiologists in Louisiana, the ability to keep a program running that serves an entire state needs a full army of people. And me leaving took 33 percent of that army away."
He said he was also one of just two pediatric pulmonary hypertension providers in the state, and he just learned that the other provider had also left Louisiana recently. Pulmonary hypertension doctors provide treatment for people with the condition of high blood pressure in their lungs.
Regarding his extensive experience in treating and caring for children with heart disease, Kleinmahon, in response to a question from the Blade, said about 400 children receive heart transplants in the U.S. each year.
While heart transplants for kids are not as frequent as those for adults, he said kids needing a heart transplant and their families "deal with a tremendous amount of stress and medical appointments that really change their life," including the need to take medication to prevent the body from rejecting a new heart for the rest of the children's lives.
"My hope as a transplant doctor is that I can get these kids to live as normal a life as possible," he said.
In addition to presenting its International Role Model Award to Kleinmahon, the Equality Forum was scheduled on Oct. 1 at its LGBT History Month event to present its Frank Kameny Award to Rue Landau, the first LGBTQ Philadelphia City Councilperson. It was also scheduled to present a Special Memorial Tribute to the late Lilli Vincenz, the longtime D.C.-area lesbian activist and filmmaker credited with being a pioneering LGBTQ rights activist beginning in the early 1960s.
"I am beyond humble to receive this award that is really not an award for me but is an award for my family and for families like ours and for people that are going to continue to fight discriminatory policies," Kleinmahon said.
Blade editor Kevin Naff will present Kleinmahon with the award on Oct. 1 in Philadelphia.
"Dr. Kleinmahon and his family took a brave stand in solidarity with the LGBTQ community and they deserve our gratitude," Naff said. "I'm excited and honored to present him with the International Role Model Award."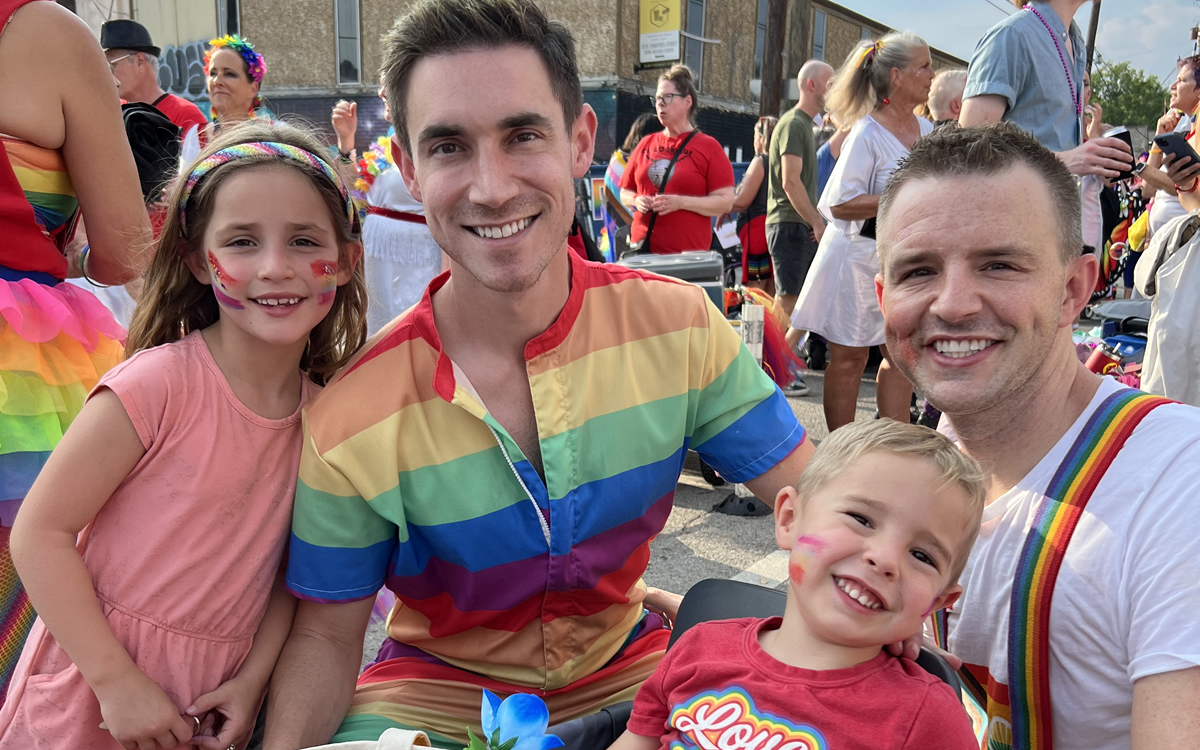 Rehoboth Beach theater announces new managing director
Clear Space hires Joe Gfaller after national search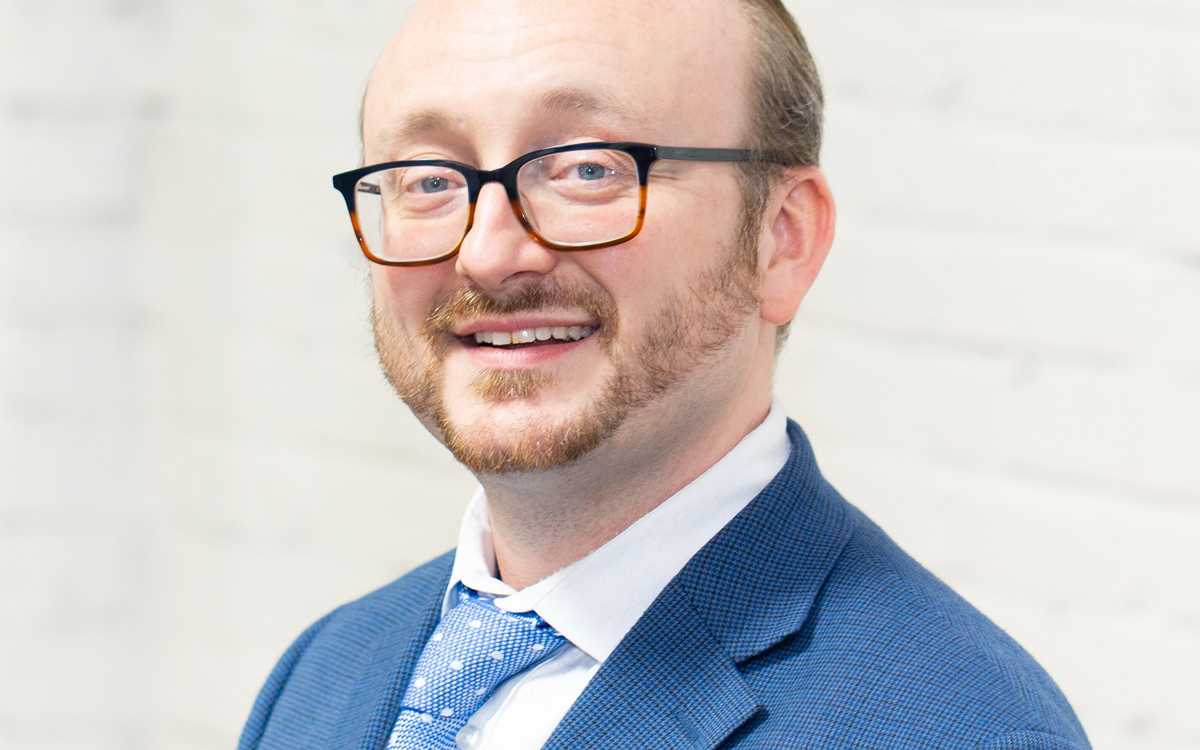 Rehoboth Beach's Clear Space Theatre Company announced Tuesday that its board of directors has unanimously selected Joe Gfaller to join the company as managing director after a national search.
Gfaller, who currently serves as managing director for Metro Theater Company in St. Louis, will join Artistic Director David Button as co-leader at CSTC, which marks its 20th anniversary in 2024.
"I am thrilled at the opportunity to help Clear Space Theatre Company grow its civic and philanthropic footprint as it begins a third decade of serving the community in coastal Delaware," Gfaller said.
"Rehoboth is a special place to all who call it home, both year-round and seasonally. It is an extraordinary honor to work with such a creative and dynamic team as the CSTC staff and board to help the company grow to represent and reflect the fullness of this community."
At Metro Theater Company, which is St. Louis's primary professional theater for youth and families, Gfaller guided campaigns that helped grow the company's revenues by 40% over four years, according to a release from Clear Space.
"Joe brings a wide range of theater experiences to the position and is sure to make an immediate impact on the company," said Clear Space Board chair Laura Lee Mason. "His impressive track record and visionary leadership will undoubtedly elevate Clear Space to new heights. Joe shares our dedication to providing the community with outstanding education and theatrical experiences, and we look forward to collaborating with him to achieve those artistic aspirations."
CSTC Artistic Director David Button added, "I look forward to Clear Space Theatre Company's growth alongside Joe Gfaller. Not only will Clear Space benefit from his talent, but so will the community and state arts industry as a whole."
Gfaller will begin full time in Rehoboth Beach in mid-November. During an October visit for the opening of "Young Frankenstein" at CSTC on Oct. 13, there will be opportunities for the public to meet him during the CAMP Rehoboth Street Festival on Oct. 15. He will be joined by his husband Kraig and their two dogs, Sprout and Emmit.
29 local LGBTQ supportive groups awarded gov't grants
Bowser says recipients 'tirelessly advance D.C. values'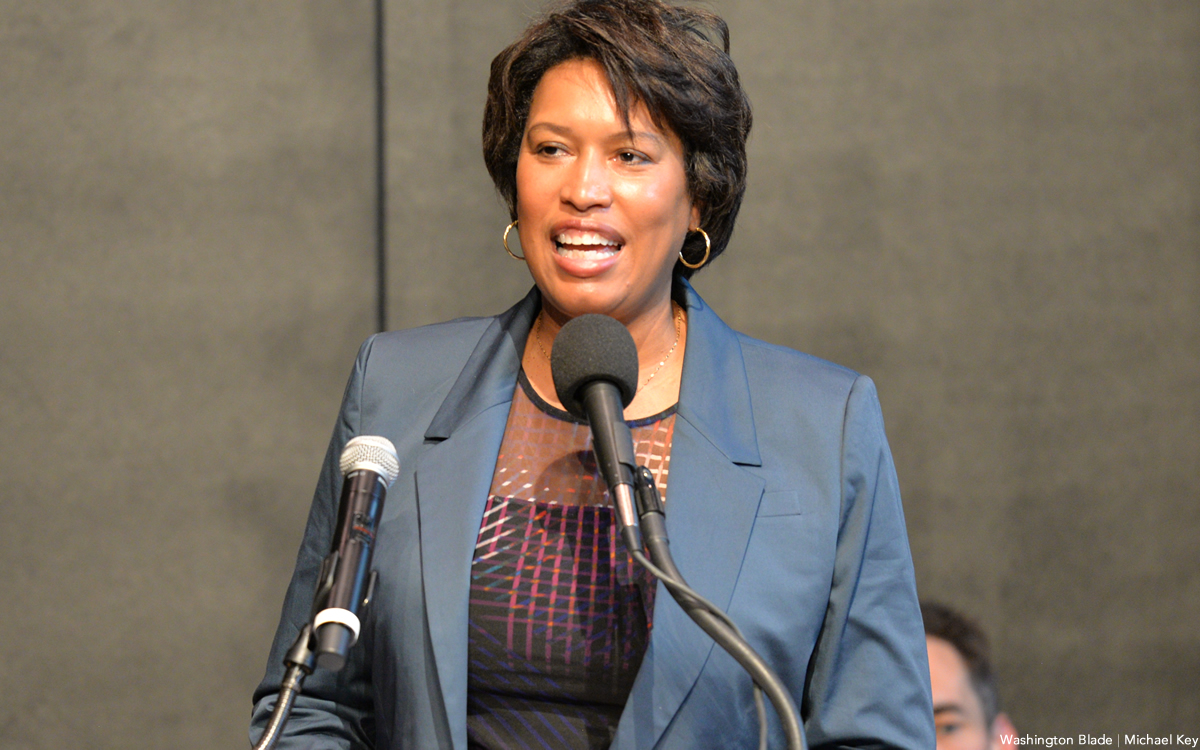 Mayor Muriel Bowser has awarded community grants to 29 D.C. organizations that provide direct services to the LGBTQ community, according to a Sept. 22 announcement by the mayor's office. Nine of the 29 groups identify as LGBTQ specific organizations.
Information released in the announcement says the 29 LGBTQ supportive organizations receiving the grants for Fiscal Year 2024 are among a total of 137 D.C.-based community organizations that will receive a total of more than $2.2 million in funding through these grants.
"With these awards, recipient organizations will continue to offer programs that provide direct resources to communities across Washington, D.C., in areas including health and human services, education, public safety, civic engagement, the arts, and more," a statement released by the mayor's office says.
The statement announcing the grants says the 29 organizations receiving the grants to provide LGBTQ-related services were selected by the Mayor's Office of LGBTQ Affairs.
Japer Bowles, the longtime LGBTQ rights advocate who serves as director of the Mayor's LGBTQ Affairs Office, said the grants awarded to the nine LGBTQ specific groups and the remaining 20 LGBTQ supportive groups are earmarked for LGBTQ specific programs or projects dedicated to LGBTQ people.
A spokesperson for the D.C. Department of Human Services, which oversees the community grants program, said the office was in the process of preparing a list of the dollar amount for each of the 137 grant recipients, which the office hopes to release soon.
Abby Fenton, an official with Whitman-Walker Health, which is one of the 29 grant recipients, said its grant was $20,000 for continued work on addressing the Monkeypox outbreak impacting LGBTQ people.
The nine LGBTQ specific groups named as grant recipients include:
• Capital Pride Alliance
• Equality Chamber Foundation
• Equality Chamber of Commerce
• Supporting and Mentoring Youth Advocates and Leaders (SMYAL)
• The DC Center for the LGBT Community
• Us Helping Us-People Into Living, Inc.
• Whitman-Walker Health
• Baltimore Safe Haven doing business as DC Safe Haven
• Washington Blade Foundation
The 20 LGBTQ supportive groups named as grant recipients include:
• Asylum Works
• Black Leaves Project dance company
• Casa for Children of DC
• Foster and Adoptive Parent Advocacy [FAPAC]
• Greater Hispanic Chamber of Commerce
• Harm Reduction at Westminster DC
• Hepatitis B Initiative of Washington, DC
• Joseph's House
• Latin American Youth Center
• MOSAIC Theater Company
• Project Briggs
• Sasha Bruce Youthwork
• Seabury Resources for Aging
• The Dance Institute of Washington
• The Giveland Foundation
• The Nicholson Project
• Totally Family Coalition
• Unity Health Care
• Washington Improvisational Theater
• Young Playwrights Theater, Inc.