Virginia GOP candidates' LGBT records attacked on final campaign day
Polls show former DNC chair ahead of Ken Cuccinelli going into Election Day.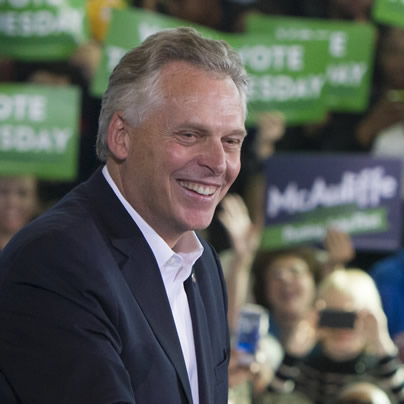 ANNANDALE, Va.—Former Democratic National Committee Chair Terry McAuliffe on Monday again attacked Virginia Attorney General Ken Cuccinelli and his Republican ticket mates' opposition to LGBT rights during the final full day of campaigning in the commonwealth's statewide campaigns.
"Their Tea Party ticket has demonized gay Virginians," McAuliffe said during a rally in campaign volunteer Alex Rodriguez's backyard in Annandale. "Our mainstream ticket believes that Virginia should be open and welcoming for all."
Vice President Biden joined McAuliffe in Annandale alongside state Sen. Ralph Northam (D-Norfolk), who is running against E.W. Jackson in the lieutenant gubernatorial race, and state Sen. Mark Herring (D-Loudoun), who will face state Sen. Mark Obenshain (R-Harrisonburg) on Election Day to succeed Cuccinelli as attorney general. Virginia Congressman Gerry Connolly, U.S. Sen. Mark Warner (D-Va.) and Democratic Party of Virginia Chair Charniele Herring also attended the rally.
President Obama and "Scandal" actress Kerry Washington on Sunday joined McAuliffe at a campaign rally that took place at Washington-Lee High School in Arlington.
"These guys are the absolute antithesis of change and progress," Biden said as he criticized Cuccinelli, Jackson and Obenshain. "Everything they talk about without exaggeration is about turning back what the rest of the country and the world thinks is progress. It's hard to fathom this state being led by a man who rejects all that this new thinking stands for."
A poll that Quinnipiac University released on Monday shows McAuliffe ahead of Cuccinelli by a 46-40 percent margin. Libertarian gubernatorial candidate Robert Sarvis, who backs marriage rights for same-sex couples like the former DNC chair and his two Democratic ticket mates, received eight percent.
A Washington Post/Abt SRBI survey unveiled last week showed Northam ahead of Jackson by a 52-39 percent margin. Herring was ahead of Obenshain by a 49-46 percent margin.
More than half of likely Virginia voters who responded to the Washington Post/Abt SRBI poll said they feel Cuccinelli's views on most issues are too conservative. Forty-six percent of respondents who took part in a Quinnipiac University survey conducted early last month had the same opinion of the current attorney general.
Jackson: GOP candidates have "been slandered"
Virginia Democrats and LGBT rights advocates have repeatedly criticized Cuccinelli and the commonwealth's statewide Republican ticket over their opposition to marriage rights for same-sex couples and other gay-specific measures.
The U.S. Supreme Court last month denied Cuccinelli's request to appeal a lower court ruling that found Virginia's sodomy law unconstitutional.
The Republican attorney general in 2010 recommended Virginia colleges and universities remove LGBT-specific provisions from their non-discrimination policies. Cuccinelli also defended the commonwealth's constitutional amendment that bans nuptials for gays and lesbians during a Sept. 25 debate against McAuliffe in McLean.
Jackson, who is a minister in Chesapeake, has faced scathing criticism from LGBT activists and their supporters over his comparison of gay men to pedophiles. He has also previously described them as "very sick people."
Obenshain sponsored a bill that Gov. Bob McDonnell signed into law earlier this year that bans public universities from denying recognition and funding to student organizations that discriminate in their membership based on sexual orientation and other unprotected categories under federal law. Obenshain also opposed a measure a Virginia House of Delegates subcommittee in February tabled that would have banned discrimination against LGBT state employees.
A group of gay rights advocates on Saturday heckled Cuccinelli during an event at his Fairfax campaign office at which former Maryland Gov. Bob Ehrlich and Republican Party of Virginia Chair Pat Mullins spoke. Wisconsin Gov. Scott Walker and Republican National Committee Chair Reince Priebus joined the attorney general on the campaign trail earlier in the day.
Cuccinelli and his ticket mates on Monday reiterated their opposition to the Affordable Care Act during campaign rallies in Warrenton and Culpeper at which U.S. Sen. Marco Rubio (R-Fla.) and Mullins also spoke. Former Texas Congressman Ron Paul was to have joined Cuccinelli at a Richmond event later on Monday.
The GOP candidates did not discuss their positions against marriage rights for same-sex and other LGBT-specific issues during their stump speeches in Warrenton and Culpeper.
"Tomorrow in Virginia is a referendum on Obamacare," Cuccinelli said during the Warrenton rally, noting he is the first state attorney general in the country to challenge the law after Obama signed it in 2010. "Terry McAuliffe wants to expand Obamacare even farther, and I do not."
Jackson on Monday once again criticized those whom he claims have misrepresented his and his ticket mates' comments.
"The three candidates that stand before you today have been lied on, have been slandered," he said during the Culpeper rally. "Things we've said have been misinterpreted and twisted and contorted and made absolutely unrecognizable."
Cuccinelli is the "perfect candidate for the 1950s"
Theresa Speake, co-chair of the Nuestro Cuccinelli Committee, which advises the attorney general's campaign on Latino-specific issues, praised the GOP gubernatorial hopeful as she opened the Warrenton rally.
"Ken represents everything that we like: That's integrity, family, faith," she said.
Connolly told the Washington Blade before McAuliffe appeared with Biden in Annandale that voters with whom he has spoken said they remain concerned over Cuccinelli's position on same-sex marriage and other LGBT-specific issues.
"Ken is the perfect candidate for the 1950s," Connolly said.
Board members of Hampton Roads Business Outreach, which is Virginia's only LGBT chamber of commerce, with whom the Blade spoke during their retreat in Norfolk on Saturday echoed Connolly.
"[Cuccinelli's] too overly concerned about women," Stacie Walls-Beegle, executive director of Access AIDS care, a local HIV/AIDS service organization, said. "He clearly has issues."
Hampton Roads Business Outreach President Don King told the Blade he feels Cuccinelli's social agenda is also "short-changing his focus on jobs."
"We are losing large corporations to Maryland and Delaware and Washington, D.C., because of his social agenda," he said. "He's missing the boat as far as equal rights are concerned for workers in this state."
Walls-Beegle stressed she wishes McAuliffe was a "stronger" candidate, but added "he's not Ken Cuccinelli" and that's "good enough" for her.
"At this time that's the only choice we've got," Jack Peirson, who sits on Hampton Roads Business Outreach's Membership Committee, told the Blade. "[McAuliffe's] not persecuting me, so I'm willing to stand behind him."
Comings & Goings
Umana named associate with Gustafson Guthrie Nichol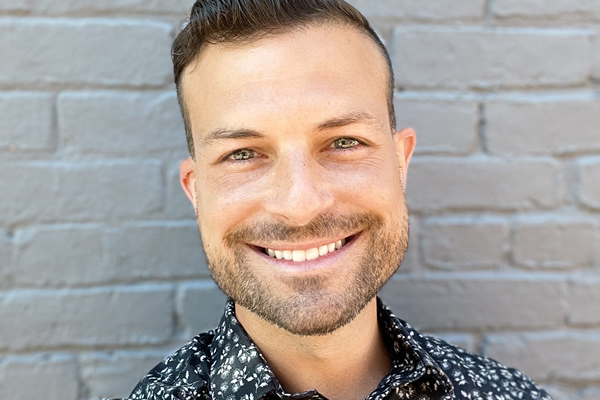 The Comings & Goings column is about sharing the professional successes of our community. We want to recognize those landing new jobs, new clients for their business, joining boards of organizations and other achievements. Please share your successes with us at: [email protected]. 
Congratulations to Wolfgang Umana on being named an associate with Gustafson Guthrie Nichol (GGN). He has been with them for more than five years and is currently its D.C. studio's office manager.
"I am honored to become GGN's newest Associate," Umana said. "I have the glorious privilege of supporting GGN's continuing dedication to progress, inclusion, social justice, sustainability, and beautification of the world we live in."
Umana also works with NBR Computer Consulting as an LLC Computer Technician consultant. He has experience in social media, communications, outreach, and technical services, and provides a dynamic approach to the fast-changing world of technology. NBR Computer Consulting, LLC is a gay-owned business. 
Umana has also served as D.C. Army National Guard Director of Environmental Affairs and with EMS Consultation Services.
He has his bachelor's in Environmental Science & Public Policy, Human and Ecosystem Response to Climate Change, from George Mason University.
Capital Pride bids for D.C. to host World Pride 2025
International event draws thousands of visitors
The Capital Pride Alliance, the group that organizes D.C.'s annual LGBTQ Pride events, announced on Sept. 21 that it has submitted a bid to host 2025 World Pride, the international Pride event that draws thousands of participants from throughout the world to the host city.
The announcement by Capital Pride says its bid to host the event in D.C. notes that the event, among other things, would commemorate the 50th anniversary of D.C.'s first LGBTQ Pride event in 1975, which began as a block party near Dupont Circle.
World Pride is licensed and administered by the international LGBTQ organization InterPride. The World Pride events themselves, which usually take place every other year, are organized by InterPride's member organizations such as Capital Pride Alliance.
The Capital Pride announcement notes that World Pride "promotes visibility and awareness of lesbian, gay, bisexual, transgender, intersex and queer (LGBTIQ+) issues on a global level." The announcement adds, "World Pride events include parades, marches, festivals and other cultural activities often enjoyed at Pride celebrations, along with other components such as a human rights conference and large-scale opening and closing ceremonies."
The InterPride website says the deadline for submitting a bid for the 2025 World Pride has passed. It says D.C.'s Capital Pride and Kaohsiung Pride, located in the large Taiwan port city of Kaohsiung, are the only two remaining cities in competition for hosting the 2025 World Pride.
Ryan Bos, Capital Pride's executive director, said InterPride was expected to make its decision on which of the two cities to select sometime in November of this year.
"A recent study conducted by Booz Allen Hamilton revealed that the annual Capital Pride Celebrations, during normal years, result in approximately $371 million in positive economic impacts to the region, a number that may be doubled if the organization is awarded the prestigious event," the Capital Pride statement says.
The 2021 World Pride took place earlier this year in Copenhagen, Denmark. The 2019 World Pride was held in New York City to commemorate the 50th anniversary of New York's Stonewall riots, which many activists consider the start of the modern LGBTQ rights movement.
InterPride says the 2023 World Pride will take place in Sydney, Australia.
Va. county supervisors back resolution against 'required' pronoun questions
Unanimous vote in Stafford County allows school defunding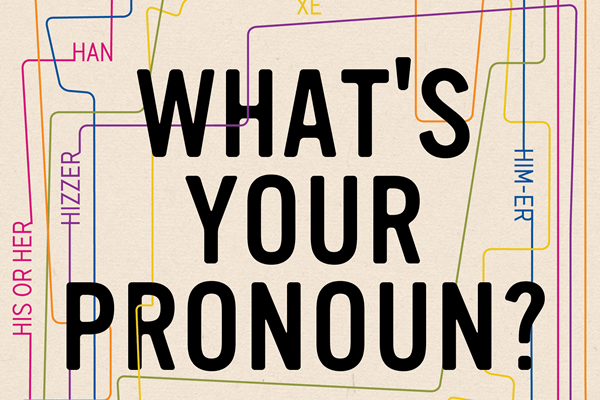 The Stafford County Board of Supervisors on Tuesday unanimously approved a resolution that gives it the authority to deny funds to schools that require students to give their pronouns and teach the 1619 Project and critical race theory.
The resolution denounces "the teaching of the 1619 Project and critical race theory (CRT) and related principles in Stafford County Public Schools," and states the board does not support Stafford County Public School students "being required to identify their chosen pronouns."

The approved document had been updated to change "requested" to give pronouns to "required."

Republican Supervisor Gary Snellings told the board he brought the resolution forward, which passed by a 6-0 vote margin, in response to communication from parents. One supervisor was not present.

Snellings called critical race theory "racism." He also called the New York Times' 1619 Project published on the 400th anniversary of the arrival of enslaved Africans to the Virginia colony a "theory."

Critical race theory is not taught in Virginia public schools, but a state law passed in 2020 requires local school boards to adopt policies that are more inclusive for transgender and non-binary students that follow, or exceed, guidelines from the state's Department of Education.

Snellings said the problem with preferred pronouns was in requiring students to give them. He said that was not in the governing Virginia law.

"This (resolution) does not eliminate anything. It just follows state law," Snellings said.

A Virginia court in July dismissed a lawsuit that challenged the Department of Education's guidelines for trans and non-binary students. Equality Virginia and the American Civil Liberties Union of Virginia were parties to the amicus brief in support of the protections.

"We are deeply disappointed that these adults made such a hateful decision for kids in the community," tweeted the ACLU of Virginia in response to the board's vote.