Virginia GOP candidates' LGBT records attacked on final campaign day
Polls show former DNC chair ahead of Ken Cuccinelli going into Election Day.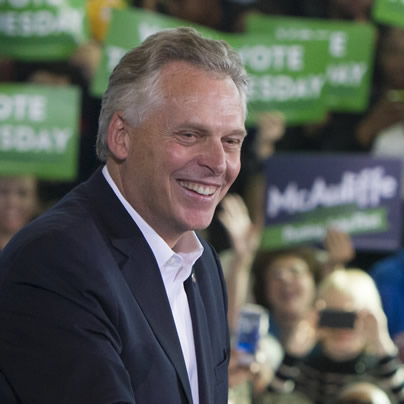 ANNANDALE, Va.—Former Democratic National Committee Chair Terry McAuliffe on Monday again attacked Virginia Attorney General Ken Cuccinelli and his Republican ticket mates' opposition to LGBT rights during the final full day of campaigning in the commonwealth's statewide campaigns.
"Their Tea Party ticket has demonized gay Virginians," McAuliffe said during a rally in campaign volunteer Alex Rodriguez's backyard in Annandale. "Our mainstream ticket believes that Virginia should be open and welcoming for all."
Vice President Biden joined McAuliffe in Annandale alongside state Sen. Ralph Northam (D-Norfolk), who is running against E.W. Jackson in the lieutenant gubernatorial race, and state Sen. Mark Herring (D-Loudoun), who will face state Sen. Mark Obenshain (R-Harrisonburg) on Election Day to succeed Cuccinelli as attorney general. Virginia Congressman Gerry Connolly, U.S. Sen. Mark Warner (D-Va.) and Democratic Party of Virginia Chair Charniele Herring also attended the rally.
President Obama and "Scandal" actress Kerry Washington on Sunday joined McAuliffe at a campaign rally that took place at Washington-Lee High School in Arlington.
"These guys are the absolute antithesis of change and progress," Biden said as he criticized Cuccinelli, Jackson and Obenshain. "Everything they talk about without exaggeration is about turning back what the rest of the country and the world thinks is progress. It's hard to fathom this state being led by a man who rejects all that this new thinking stands for."
A poll that Quinnipiac University released on Monday shows McAuliffe ahead of Cuccinelli by a 46-40 percent margin. Libertarian gubernatorial candidate Robert Sarvis, who backs marriage rights for same-sex couples like the former DNC chair and his two Democratic ticket mates, received eight percent.
A Washington Post/Abt SRBI survey unveiled last week showed Northam ahead of Jackson by a 52-39 percent margin. Herring was ahead of Obenshain by a 49-46 percent margin.
More than half of likely Virginia voters who responded to the Washington Post/Abt SRBI poll said they feel Cuccinelli's views on most issues are too conservative. Forty-six percent of respondents who took part in a Quinnipiac University survey conducted early last month had the same opinion of the current attorney general.
Jackson: GOP candidates have "been slandered"
Virginia Democrats and LGBT rights advocates have repeatedly criticized Cuccinelli and the commonwealth's statewide Republican ticket over their opposition to marriage rights for same-sex couples and other gay-specific measures.
The U.S. Supreme Court last month denied Cuccinelli's request to appeal a lower court ruling that found Virginia's sodomy law unconstitutional.
The Republican attorney general in 2010 recommended Virginia colleges and universities remove LGBT-specific provisions from their non-discrimination policies. Cuccinelli also defended the commonwealth's constitutional amendment that bans nuptials for gays and lesbians during a Sept. 25 debate against McAuliffe in McLean.
Jackson, who is a minister in Chesapeake, has faced scathing criticism from LGBT activists and their supporters over his comparison of gay men to pedophiles. He has also previously described them as "very sick people."
Obenshain sponsored a bill that Gov. Bob McDonnell signed into law earlier this year that bans public universities from denying recognition and funding to student organizations that discriminate in their membership based on sexual orientation and other unprotected categories under federal law. Obenshain also opposed a measure a Virginia House of Delegates subcommittee in February tabled that would have banned discrimination against LGBT state employees.
A group of gay rights advocates on Saturday heckled Cuccinelli during an event at his Fairfax campaign office at which former Maryland Gov. Bob Ehrlich and Republican Party of Virginia Chair Pat Mullins spoke. Wisconsin Gov. Scott Walker and Republican National Committee Chair Reince Priebus joined the attorney general on the campaign trail earlier in the day.
Cuccinelli and his ticket mates on Monday reiterated their opposition to the Affordable Care Act during campaign rallies in Warrenton and Culpeper at which U.S. Sen. Marco Rubio (R-Fla.) and Mullins also spoke. Former Texas Congressman Ron Paul was to have joined Cuccinelli at a Richmond event later on Monday.
The GOP candidates did not discuss their positions against marriage rights for same-sex and other LGBT-specific issues during their stump speeches in Warrenton and Culpeper.
"Tomorrow in Virginia is a referendum on Obamacare," Cuccinelli said during the Warrenton rally, noting he is the first state attorney general in the country to challenge the law after Obama signed it in 2010. "Terry McAuliffe wants to expand Obamacare even farther, and I do not."
Jackson on Monday once again criticized those whom he claims have misrepresented his and his ticket mates' comments.
"The three candidates that stand before you today have been lied on, have been slandered," he said during the Culpeper rally. "Things we've said have been misinterpreted and twisted and contorted and made absolutely unrecognizable."
Cuccinelli is the "perfect candidate for the 1950s"
Theresa Speake, co-chair of the Nuestro Cuccinelli Committee, which advises the attorney general's campaign on Latino-specific issues, praised the GOP gubernatorial hopeful as she opened the Warrenton rally.
"Ken represents everything that we like: That's integrity, family, faith," she said.
Connolly told the Washington Blade before McAuliffe appeared with Biden in Annandale that voters with whom he has spoken said they remain concerned over Cuccinelli's position on same-sex marriage and other LGBT-specific issues.
"Ken is the perfect candidate for the 1950s," Connolly said.
Board members of Hampton Roads Business Outreach, which is Virginia's only LGBT chamber of commerce, with whom the Blade spoke during their retreat in Norfolk on Saturday echoed Connolly.
"[Cuccinelli's] too overly concerned about women," Stacie Walls-Beegle, executive director of Access AIDS care, a local HIV/AIDS service organization, said. "He clearly has issues."
Hampton Roads Business Outreach President Don King told the Blade he feels Cuccinelli's social agenda is also "short-changing his focus on jobs."
"We are losing large corporations to Maryland and Delaware and Washington, D.C., because of his social agenda," he said. "He's missing the boat as far as equal rights are concerned for workers in this state."
Walls-Beegle stressed she wishes McAuliffe was a "stronger" candidate, but added "he's not Ken Cuccinelli" and that's "good enough" for her.
"At this time that's the only choice we've got," Jack Peirson, who sits on Hampton Roads Business Outreach's Membership Committee, told the Blade. "[McAuliffe's] not persecuting me, so I'm willing to stand behind him."
Virginia Beach high school students stage walkouts to support transgender rights
City's school board approved policy to out trans students to parents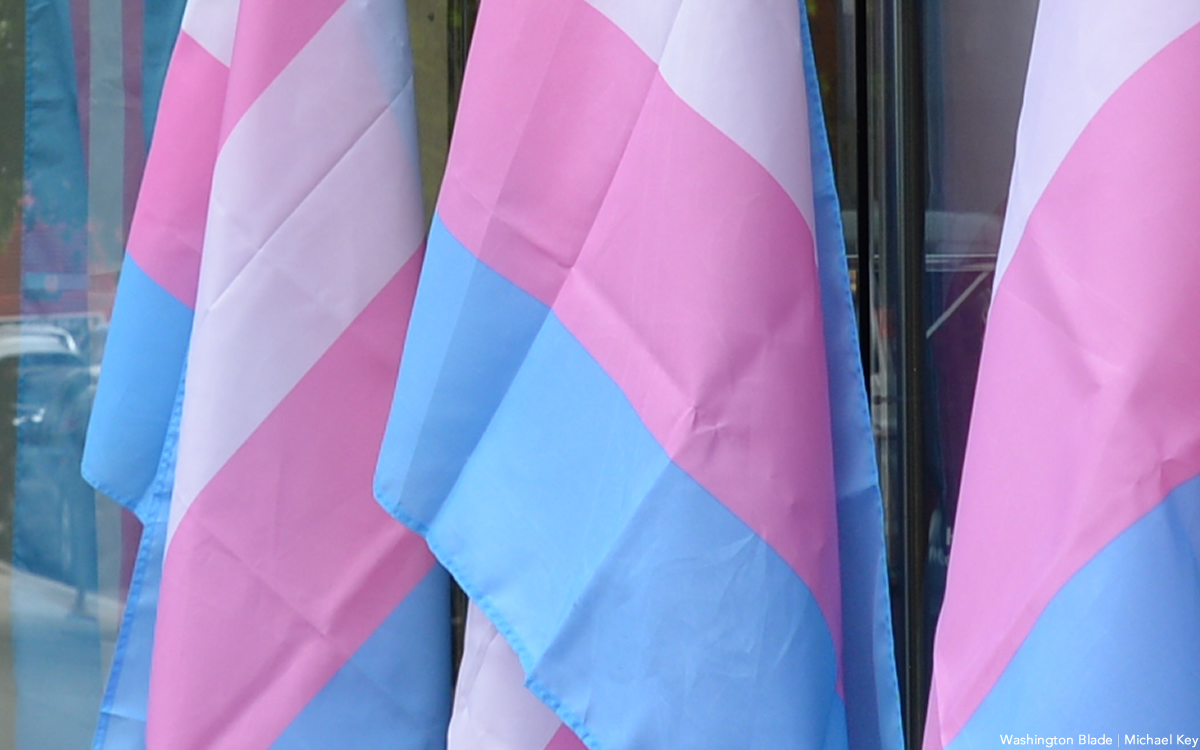 Students at five Virginia Beach high schools on Friday staged walkouts in support of transgender rights.
The walkout is in response to the Virginia Beach School Board approving policy 5-31, which the Pride Liberation Project says will require schools to out trans students to their parents.
Students have been organizing walkouts across the state since Republican Gov. Glenn Youngkin earlier this year announced new guidelines for trans and nonbinary students.
"Students like me aren't going to be able to talk to our teachers if we're constantly worried about our school officials calling home to forcibly out us," AJ, a trans Kellam High School Student, told the Pride Liberation Project.
Pepco, Exelon announce $2.7 million in funding for four minority-owned businesses
'It's good business sense to bring more people to the table'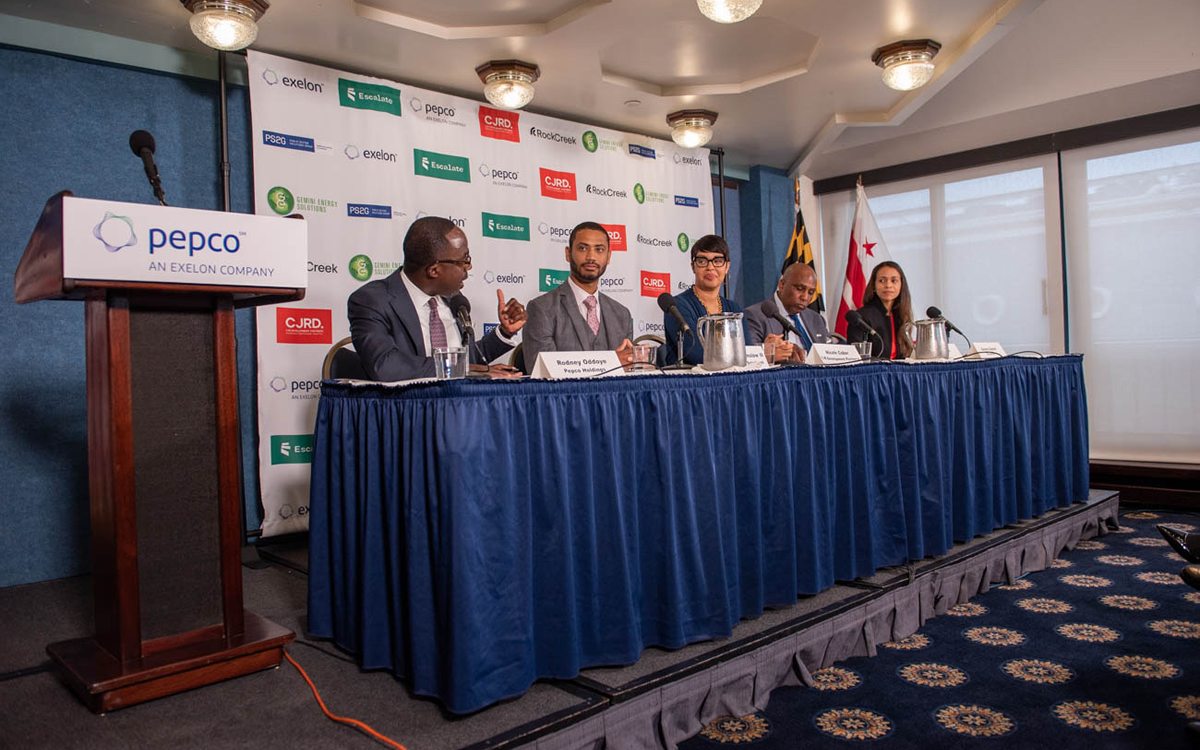 Pepco and Exelon announced a $2.7 million investment in four minority-owned businesses on Friday.
"Today's been a long time coming," said Pepco Vice President of Governmental and External Affairs Valencia McClure.
Pepco's parent company, Exelon, launched the Racial Equity Capital Fund (RECF) in 2022 to expand capital access to diverse businesses. This latest $2.7 million investment is just a portion of RECF's $36 million in funding.
At the announcement, D.C. Mayor Muriel E. Bowser spoke about the other ways Pepco and Exelon have "put their money where their mouth is" through their partnership with the D.C. Infrastructure Academy. She reported that all 22 of the residents that graduated from the program last week have a job offer from Pepco.
"We know that is not just a job, but a career," she said to the crowd's applause. "We know that working together, we can invest in D.C. residents, provide opportunity, and ensure that our D.C. businesses are a part of D.C.'s growing prosperity."
The four minority businesses that received funding were Gemini Energy Solutions, Public Sector Solutions Group, CJR Development Partners, and Escalate.
"It's good business sense to bring more people to the table," said fund recipient Nicole Cober, CJR Development's Principle Managing Partner.
Gemini Energy Solutions, which is Black owned, received $1 million, the most of the four companies. Its mission is to equitably scale energy efficiency to marginalized communities. For the founder and CEO Anthony Kinslow II, this investment means that he is able to get paid and advance the work of his organization.
"We are now able to accelerate the work in our software and technology development," he said. "What we were going to do in two years, we are now going to do in six months."
For Escalate, a workforce development platform focused on frontline worker retention, the funding means that it will be able to double the pay for frontline workers.
Public Sector Solutions Group CEO Darryl Wiggins emphasized that this investment was not just 'charity' work, but mission-driven work.
"The principle and the intent is greater than the money we receive," he said. Public Sector Solutions is Black owned.
Public Sector Solutions Group received a $600,000 debt investment; CJR Development, a minority and woman-owned small business, received a $600,000 debt investment; and Escalate, a majority Black and woman-owned company, received a $500,000 equity investment.
Exelon launched the RECF in partnership with RockCreek, one of the world's largest diverse-owned global investment firms, in 2022. The RECF expands capital access to diverse businesses so they can create more jobs, grow their companies and reinvest in their neighborhoods and communities, according to a statement from Exelon.
New RECF applications are accepted on a rolling basis. Interested businesses may apply online or contact RockCreek at [email protected] for more information.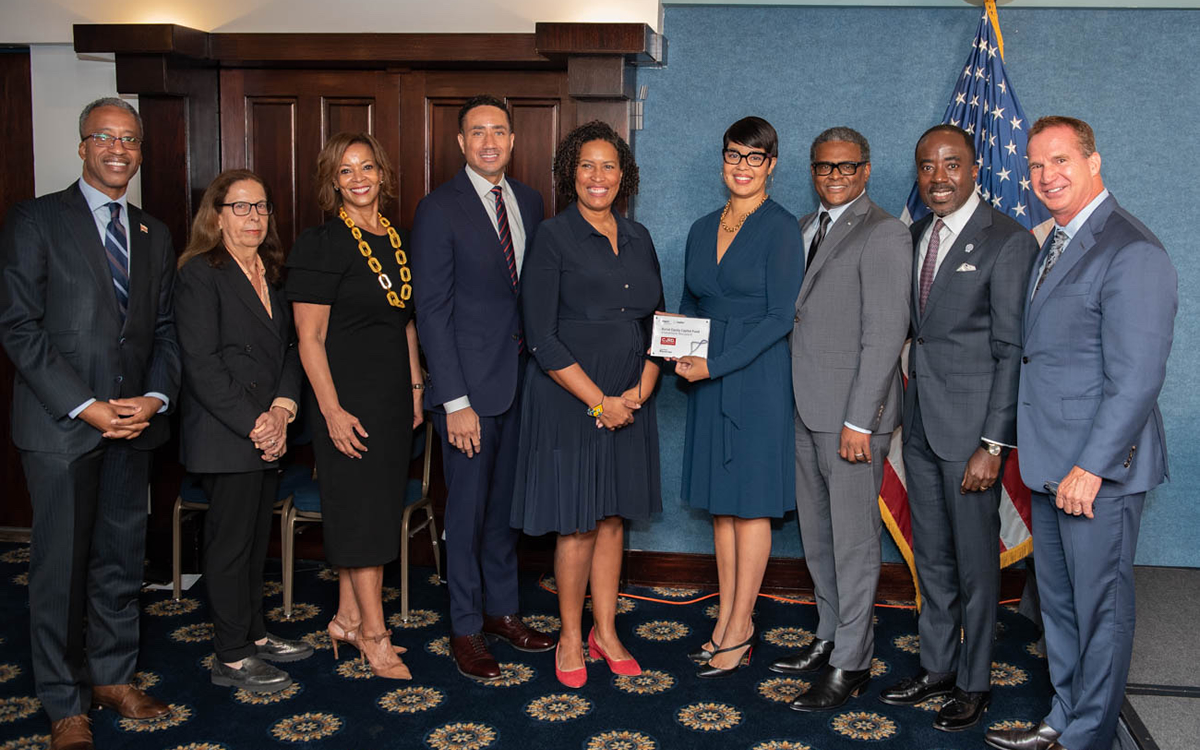 Comings & Goings
Armstrong recognized with Lifetime Achievement Award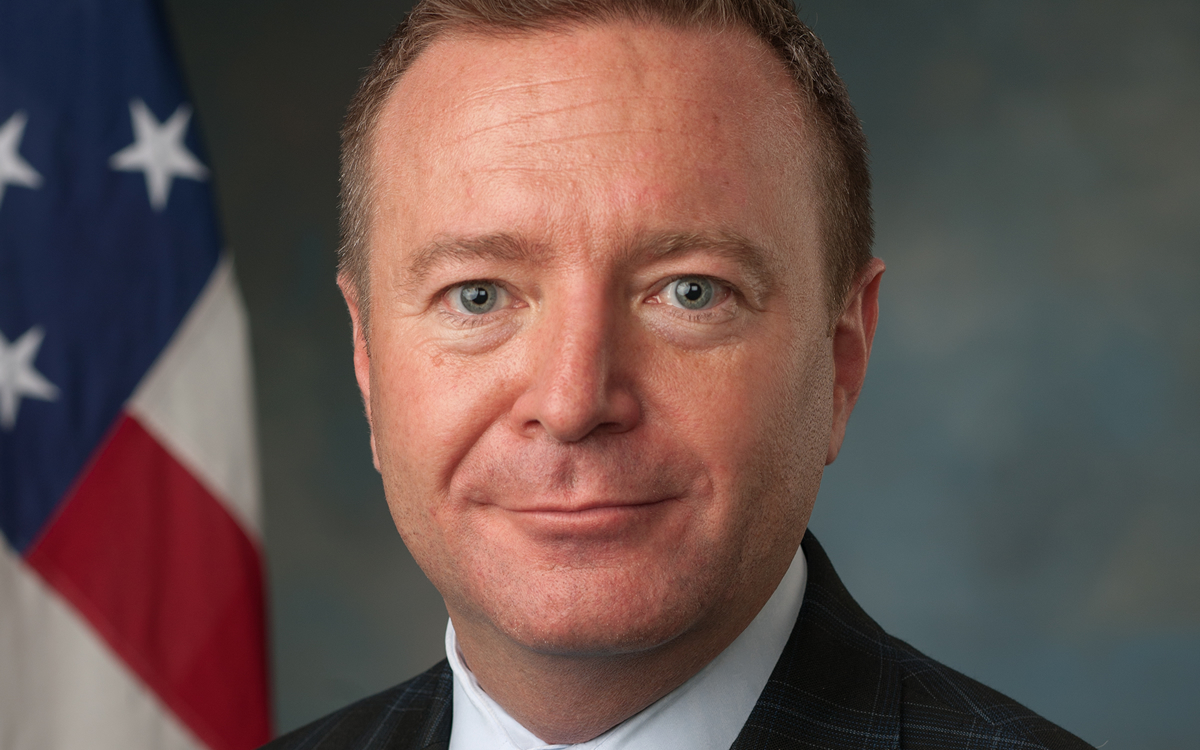 The Comings & Goings column is about sharing the professional successes of our community. We want to recognize those landing new jobs, new clients for their business, joining boards of organizations and other achievements. Please share your successes with us at: [email protected].
Congratulations to Lynden C. Armstrong on his Lifetime Achievement award from the Congressional Management Foundation in recognition of his exemplary public service in Congress.
Upon receiving the award Armstrong said, "This recognition is not just a personal achievement, but a testament to the unwavering dedication and hard work of colleagues and mentors who have been with me on this journey. I've dedicated my entire career to public service within the Senate, where recognition isn't the primary motivation for our work, making this recognition even more humbling." He is currently Deputy Assistant Senate Sergeant at Arms and Chief Information Officer.
Armstrong started his career with Sen. Pete Domenici (R-N.M.), where he rose to Deputy Chief of Staff in his more than 13-year stint. In 2004, during his tenure with Domenici, amid a debate on the Federal Marriage Amendment, Armstrong became a co-founder of the Gay, Lesbian and Allies Senate Staff (GLASS) Caucus. In 2014, he moved to the Sergeant at Arms CIO organization, where he established a new department within the CIO that was crafted to engage Senate offices in comprehending and harnessing technologies provided by the SAA.
Lynden has previously served as Chief Clerk on the U.S. Senate, Committee on Rules and Administration, and with the U.S. Senate, Joint Congressional Committee on Inaugural Ceremonies, as Deputy Inaugural Coordinator, 2012–2013. In that role among other responsibilities, he served as civilian liaison to the National Special Security Event Executive Steering Committee and subcommittees, including the Capitol, USCP, Crowd Management, Public Relations, Transportation, and credentialing, and as liaison to the Joint Task Force – National Capital Region.