Reid confident of ENDA's prospects after Senate vote
GOP House 'is going to have to capitulate'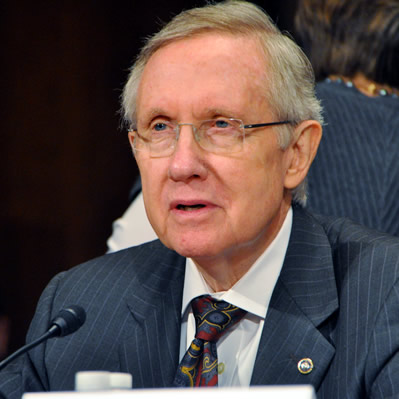 Senate Majority Leader Harry Reid (D-Nev.) maintained on Wednesday that the Employment Non-Discrimination Act would pass Congress, predicting the House "is going to have to capitulate" on the bill to extend workplace discrimination protections to LGBT people.
The Democratic leader addressed ENDA strategy — including prospects for inserting it into the defense authorization bill or a House discharge petition — speaking with a handful of reporters in his office two days after the Senate invoked cloture on the measure, 61-30, saying he expects the chamber to wrap up the legislation by 5 p.m. on Thursday.
Amid concerns that moving the bill in the House would be a non-starter given the Republican leadership's opposition, Reid said he "wouldn't be too sure about that."
"I think the House is going to have to capitulate," Reid said. "If they have any hope of a president that can be a viable candidate, or they think they can elect some Republicans, and want to hang on to the House, they've got issues."
After saying on the Senate floor Tuesday he thinks the bill would pass the House if it were allowed to come up for a vote, Reid reaffirmed that belief to reporters, saying passage would be "easy."
"They have five co-sponsors out of like 232; they should be proud of that," Reid said. "I think virtually all Democrats would vote for that, and you know as well as I do, it's just a handful of people that they need from Republicans."
When the Washington Blade noted that one idea for passing ENDA is inserting the language into larger legislation like the defense authorization bill, Reid was dismissive.
Even though the defense bill has passed 52 years in a row, Reid said he's not sure it can happen this time around given the gridlock in Congress.
Instead, Reid said the better path is to make "one loud chant" to pass the bill along with legislation related to immigration, marketplace fairness, postal reform as well as the farm bill to make the House look like it's "living in some other world."
"I think that would be the better way to go, and one that's realistic," Reid said. "The other way won't work."
Reid said he agreed with comments from House Minority Leader Nancy Pelosi (D-Calif.) that a strategy similar to passing the Violence Against Women Act reauthorization in the Republican-controlled House, which she said made the bill "too hot to handle," could be pursued with ENDA.
Also, Reid dismissed the idea that a discharge petition could be a way to move the bill in the House.
"Nope, I don't think so," Reid said. "When they get close to 218, the speaker backs them off, the Republicans."
But asked by the Blade whether House intransigence might give President Obama room to issue an executive order prohibiting LGBT discrimination among federal contractors, Reid agreed, saying, "I think that that certainly would be the case."
Reid recalled that President Obama took executive action to help young, undocumented immigrants who would be eligible for relief under the DREAM Act because Republicans have opposed the bill, saying the situation with ENDA could be similar.
Still, Reid said an executive order from Obama to address LGBT workplace discrimination isn't his preference.
"I would rather try to get it done legislatively first," Reid said. "I think that would be my first choice."
Numerous questions came up during the roundtable about the amendments proposed by Republicans to ENDA.
When a reporter brought up the amendment filed by Senate Minority Leader Mitch McConnell (R-Ky.) and Sen. Rand Paul (R-Ky.) that would add a national right-to-work provision to ENDA, Reid said he knew what it was even before the measure was explained to him.
Reid said the measure amounted to a "press release" for supporters of right-to-work "right across the river here," saying "it was just for them."
But Reid was more understanding of the amendment proposed by Sens. Rob Portman (R-Ohio) and Kelly Ayotte (R-N.H.) to ensure that the government won't retaliate against religious organizations that invoke the religious exemption in ENDA.
"I believe it was an effort by them to have a reason for joining the bill," Reid said.
That measure passed by voice vote shortly after Reid spoke to reporters. LGBT advocates have said that language merely reinforces the status quo and makes no substantive change.
Reid also addressed concerns that the religious exemption in ENDA is too broad because it would give religious organizations greater leeway to discriminate against LGBT people than what is allowed under existing law for the protected categories of race, gender and national origin.
"There's nothing we do that's perfect," Reid said. "The goal is to get something passed, move forward. And this allows us to move forward."
Asked about the lack of Republican opposition on the floor to ENDA on the day of the cloture vote, Reid said it was "just funny."
"We were told that it was Cruz who would be the one to give the speech," Reid said. "I find it terribly interesting that Cruz didn't know what he would say because we found he was willing to talk about anything. He wasn't willing to do that."
Sean Rushton, a Cruz spokesperson, said Reid's assertion that Cruz was supposed to speak against ENDA is "factually inaccurate." A source said the senator was in the car racing to make the vote and never had any plan to speak.
Faiz Shakir, a Reid spokesperson, insisted in a follow-up response that Democrats saw Rubio point to Cruz on the Senate floor.
"Maybe it was a joke, we don't know," Shakir said.
But Reid had more criticism for Cruz. The majority leader said if he didn't care so much about the country, he'd want Cruz to become the 2016 Republican presidential nominee "because that would end the Republican Party."
"They have offended everybody," Reid said. "Over the years, what they have done to African Americans is really hard to comprehend. Now the new people they're beating up on is Hispanics, women…and lesbian, gays and the other people we have included in this bill."
Reid also talked about the significance of including transgender protections in ENDA this time around after they were stripped from the bill when the House voted on it in 2007.
"As I've grown on this issue, so have the American people," Reid said. "One time it was a big deal to people who have tried to understand transgender. That held up this legislation for a while. I'm confident of that. To the credit of the HRC, and other groups, when we wanted to move forward without that, they said 'no.'"
Reid said HRC has told Congress not to pass a gay-only bill, though the organization continued to support the legislation without the transgender protections in 2007. Since then, HRC has supported ENDA only with transgender protections.
Speaking personally about ENDA, Reid mentioned his three adult grandchildren.
"For me to feel any differently about this, they wouldn't feel proud of their grandfather," Reid said. "It's just with my five children, it's a non-issue, but for my three adult grandchildren, it's a non-non-non-issue. They can't imagine why anyone gives a damn."
Reid disclosed in an earlier conversation with reporters that he had a lesbian niece. Asked whether he had spoken to her since Senate movement on ENDA, Reid said he hadn't.
"She called me, left a message when we were able to open the government," Reid said. "She's, of course, proud of her uncle. But she and I don't need to dwell on the issue, she's just like everybody else."
Reid, a Mormon, was asked by the Blade how he reconciles his faith, which says homosexuality violates God's law, with his support for gay rights. Reid replied that he's given a lot to his church and there are Mormons like him who share his views.
"When I attend church here in Washington, D.C., I bet more people agree with me than disagree with me, and so the church is changing, and that's good," Reid said.
In the aftermath of ENDA passage in the Senate, Reid said he'd have to hear from the LGBT community on what the next steps should be, but mentioned bullying as a problem over which he shares concern.
"As I was growing up, somebody who was 'queer' was really easy to pick on," Reid said. "I was not in that category, but I saw it happen, and I didn't do enough to speak out."
FBI joins investigation into murder of LGBTQ Atlantan
Atlanta Police continue to search for the suspect in the deadly stabbing of a woman asking that anyone with information to please come forward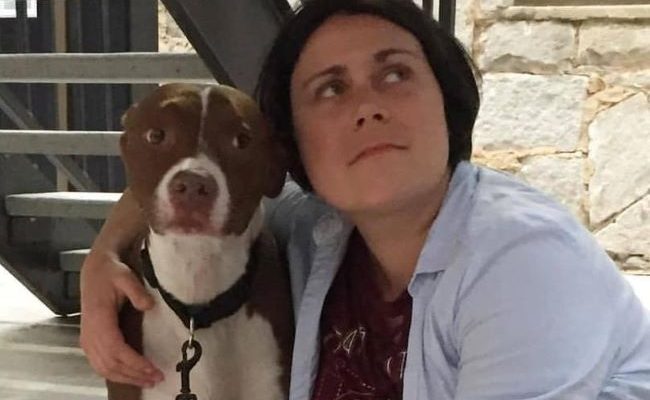 ATLANTA – The Atlanta Police Department's murder investigation into this past Wednesday's stabbing death of 40-year-old Katie Janness and her dog in Piedmont Park, located about 1 mile northeast of downtown between the Midtown and Virginia Highland neighborhoods, has been joined by the Federal Bureau of Investigation, (FBI).
WXIA 11 Alive news reported that the FBI is assisting the Atlanta Police Department, (APD) however a spokesperson for the APD told WXIA the department wouldn't provide any specifics about the FBI's involvement with the investigation, nor did the Atlanta Field Office of the FBI comment.
The Georgia Voice, the local LGBTQ newspaper, reported that Janness, a member of Atlanta's LGBTQ community and a bartender at the LGBTQ-owned Campagnolo, was found stabbed to death in the park on Wednesday (July 28) after walking her dog Bowie, who was also killed.
Janness was found by her partner of six years, Emma Clark, after Clark tracked her with her phone's GPS.
"Today, I lost the love of my life and baby boy," Clark said in a post shared to a GoFundMe page. "It was tragic. She was the most intelligent, kind, humble, and beautiful person I have ever known. I wanted to spend every second with her. [Bowie] was the sweetest, most loyal companion. My heart is so very broken, my world will never be the same."
A vigil was held for Janness on Thursday evening at Piedmont Park.
Atlanta Police continue to search for the suspect in a deadly stabbing of a woman in Piedmont Park
The Atlanta Journal-Constitution reported that Janness' murder is believed to be the first homicide inside the park in 12 years and according to family members of Janness' longtime girlfriend, a security camera at an intersection near the park's entrance captured the last known picture of Katherine Janness and her dog before the two were killed.
But other cameras in the area weren't working, including one facing the entrance. As of Friday the AJC also reported, as of Friday afternoon, Atlanta police had released few details about the murder investigation that has left city residents and parkgoers on edge.
Atlanta Police are asking that anyone with information to please come forward, and tipsters can remain anonymous by contacting Crime Stoppers Atlanta at 404-577-8477, texting information to 274637 or visiting the Crime Stoppers website.
APD detectives are also asking those who live in this area to review footage from their security cameras and contact the police if they find anything that may be pertinent to this investigation. The timeframe for review should be between 10:30 p.m. on Tuesday to 1:30 a.m. on Wednesday.
Out for America; nearly 1,000 elected LGBTQ+ officials but more needed
Lack of representation has consequences, as LGBTQ elected officials are best positioned to defend against anti-LGBTQ legislative attacks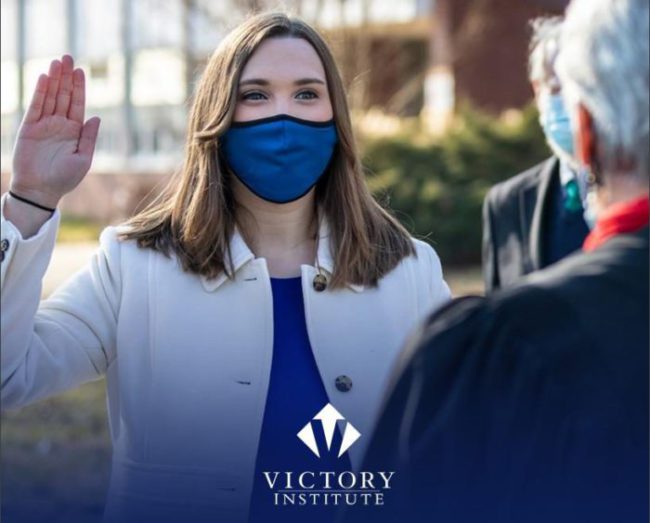 WASHINGTON – In its annual report the Washington D.C. based LGBTQ Victory Institute noted that there had been an increase of 17 percent in the past year of LGBTQ Americans serving as elected officials. According to the data in the Out for America 2021 report released this past week, there are 986 known out LGBTQ elected officials in the United States.
The Victory Institute reported that total included two U.S. senators, nine U.S. representatives, two governors, 189 state legislators, 56 mayors and six statewide executives. While this is considered a large increase, LGBTQ people hold just 0.19 percent of elected positions in the United States, despite making up at least 5.6 percent of the U.S. adult population.
Americans must elect 28,116 more LGBTQ people to public office for LGBTQ people to achieve equitable representation (serving in 5.6 percent of elected positions) the report went on to note.
KEY FINDINGS:
The report found that in the past year (between June 2020 and June 2021):
LGBTQ elected officials of color increased by 51 percent, with Black LGBTQ elected officials growing at the fastest pace (a 75 percent increase);
Trans women elected officials increased by 71 percent (from 21 to 36), yet trans men saw no increase (with just five serving nationwide);
Queer-identified elected officials increased by 83 percent, faster than all other sexual orientations; and
LGBQ cisgender women state legislators surpassed the number of GBQ cisgender men state legislators for the first time.
The report also found that:
LGBTQ elected officials are significantly more racially and ethnically diverse than the overall elected official population, but are less diverse than the U.S. population;
Mississippi is the only state in the nation with zero known out LGBTQ elected officials serving;
23 states have transgender elected officials serving and 29 states have non-cisgender elected officials;
LGBTQ people are equitably represented among mayors of top 100 cities for the first time (with six), but are underrepresented among mayors overall and in all other public positions; and that
84 percent of LGBTQ elected officials are Democrats and just three percent are Republicans.
In an emailed statement, former Houston, Texas Mayor Annise Parker, who currently serves as the President & CEO of LGBTQ Victory Institute reflected, "While LGBTQ elected officials are growing steadily in number, at this pace it will still take decades to come anywhere close to achieving equitable representation in government."
Parker went on to note, "This lack of representation has enormous consequences, because LGBTQ elected officials are best positioned to defend against anti-LGBTQ legislative attacks and to change the hearts and minds of colleagues in supporting inclusive policies. A moonshot effort to increase our numbers is essential to advancing equality at every level of government – and a large part of that is showing LGBTQ people that running for office is our best bet to achieve lasting social change."
In addition to changes in representation over the last year, the report also looks at trends since the first Out for America report was released in November 2017. In that time, LGBTQ elected officials increased by 121 percent (from 448 to 986) overall, and LGBTQ elected officials of color increased by 201 percent (from 92 to 277).
Since November 2017, there is a 296 percent increase in Black LGBTQ elected officials (from 23 to 91), 135 percent increase in Latinx LGBTQ elected officials (from 51 to 120) and a 117 percent increase in Asian American and Pacific Islander elected officials (from 12 to 26). Trans women increased by 800 percent (from four to 36) and bisexual elected officials by 787 percent (from eight to 71).
"LGBTQ elected officials are significantly more diverse than the overall elected official population – so their impact extends beyond LGBTQ equality alone," said Ruben Gonzales, Executive Director of LGBTQ Victory Institute. "LGBTQ elected officials are on the frontlines in legislative efforts to end police brutality, defend voting rights and secure inclusive healthcare reform. LGBTQ people are represented in every community in America and that diversity allows for more thoughtful policy changes when we are in office."
The Out for America report is an annual analysis of LGBTQ elected representation in government based on Victory Institute's LGBTQ elected officials database – the largest and most comprehensive listing available. The interactive Out for America map, updated daily, displays all known LGBTQ elected officials and is available at outforamerica.org.
Read the full Out for America 2021 report at victoryinstitute.org/out-for-america-2021.
New Zealand seeks to ban conversion therapy
Justice Minister Kris Faafoi introduced bill on Friday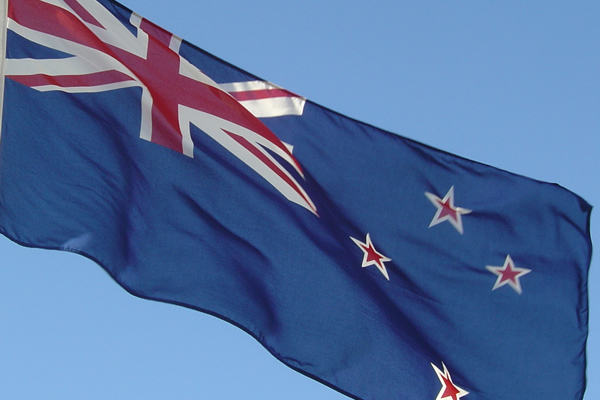 A New Zealand lawmaker has introduced a bill that would ban so-called conversion therapy in the country.
Justice Minister Kris Faafoi, who is a member of Prime Minister Jacinda Ardern's Labor Party, on Friday introduced the Conversion Practices Prohibition Legislation Bill.
"Conversion practices have no place in modern New Zealand," said Faafoi in a statement that announced the bill's introduction. "They are based on the false belief that any person's sexual orientation, gender identity or gender expression is broken and in need of fixing."
"Health professionals, religious leaders and human rights advocates here and overseas have spoken out against these practices as harmful and having the potential to perpetuate prejudice, discrimination and abuse towards members of rainbow communities," added Faafoi.
The bill would make it an "offense to perform conversion practices on anyone — irrespective of age — where the practices have caused serious harm, and would carry up to five years imprisonment." The bill would also make it "an offense to perform conversion practices on a child or young person aged under 18, or on someone with impaired decision-making capacity" and anyone who practices them could face up to three years in prison.
Conversion therapy survivors could also file complaints with New Zealand's Human Rights Commission and Human Rights Review Tribunal.
Rainbow Youth, an LGBTQ rights group in New Zealand, welcomed the bill.
"We're excited about this step to safeguard LBGTIQA+ people around Aotearoa," said the group in a tweet, referring to the country by its Maori name.
Ardern told Express, an LGBTQ newspaper in New Zealand, during a 2020 interview that she and her party support the bill.
"We support it," she said. "I support it."
New Zealand would join Malta and a handful of other countries that ban conversion therapy if the bill becomes law.
The Canadian House of Commons in June approved a measure that would ban conversion therapy in the country. The Canadian Senate is expected to debate the bill later this year.
German lawmakers last year approved a bill that banned conversion therapy for minors in the country. Virginia, Maryland, D.C. and California are among the U.S. jurisdictions that also prohibit the practice.