Reid confident of ENDA's prospects after Senate vote
GOP House 'is going to have to capitulate'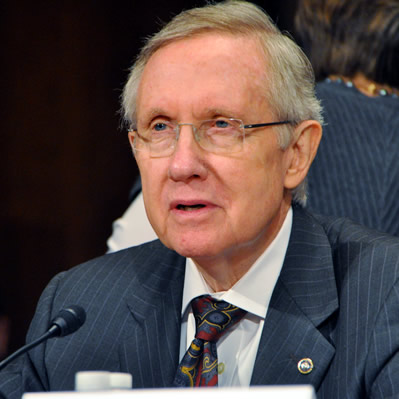 Senate Majority Leader Harry Reid (D-Nev.) maintained on Wednesday that the Employment Non-Discrimination Act would pass Congress, predicting the House "is going to have to capitulate" on the bill to extend workplace discrimination protections to LGBT people.
The Democratic leader addressed ENDA strategy — including prospects for inserting it into the defense authorization bill or a House discharge petition — speaking with a handful of reporters in his office two days after the Senate invoked cloture on the measure, 61-30, saying he expects the chamber to wrap up the legislation by 5 p.m. on Thursday.
Amid concerns that moving the bill in the House would be a non-starter given the Republican leadership's opposition, Reid said he "wouldn't be too sure about that."
"I think the House is going to have to capitulate," Reid said. "If they have any hope of a president that can be a viable candidate, or they think they can elect some Republicans, and want to hang on to the House, they've got issues."
After saying on the Senate floor Tuesday he thinks the bill would pass the House if it were allowed to come up for a vote, Reid reaffirmed that belief to reporters, saying passage would be "easy."
"They have five co-sponsors out of like 232; they should be proud of that," Reid said. "I think virtually all Democrats would vote for that, and you know as well as I do, it's just a handful of people that they need from Republicans."
When the Washington Blade noted that one idea for passing ENDA is inserting the language into larger legislation like the defense authorization bill, Reid was dismissive.
Even though the defense bill has passed 52 years in a row, Reid said he's not sure it can happen this time around given the gridlock in Congress.
Instead, Reid said the better path is to make "one loud chant" to pass the bill along with legislation related to immigration, marketplace fairness, postal reform as well as the farm bill to make the House look like it's "living in some other world."
"I think that would be the better way to go, and one that's realistic," Reid said. "The other way won't work."
Reid said he agreed with comments from House Minority Leader Nancy Pelosi (D-Calif.) that a strategy similar to passing the Violence Against Women Act reauthorization in the Republican-controlled House, which she said made the bill "too hot to handle," could be pursued with ENDA.
Also, Reid dismissed the idea that a discharge petition could be a way to move the bill in the House.
"Nope, I don't think so," Reid said. "When they get close to 218, the speaker backs them off, the Republicans."
But asked by the Blade whether House intransigence might give President Obama room to issue an executive order prohibiting LGBT discrimination among federal contractors, Reid agreed, saying, "I think that that certainly would be the case."
Reid recalled that President Obama took executive action to help young, undocumented immigrants who would be eligible for relief under the DREAM Act because Republicans have opposed the bill, saying the situation with ENDA could be similar.
Still, Reid said an executive order from Obama to address LGBT workplace discrimination isn't his preference.
"I would rather try to get it done legislatively first," Reid said. "I think that would be my first choice."
Numerous questions came up during the roundtable about the amendments proposed by Republicans to ENDA.
When a reporter brought up the amendment filed by Senate Minority Leader Mitch McConnell (R-Ky.) and Sen. Rand Paul (R-Ky.) that would add a national right-to-work provision to ENDA, Reid said he knew what it was even before the measure was explained to him.
Reid said the measure amounted to a "press release" for supporters of right-to-work "right across the river here," saying "it was just for them."
But Reid was more understanding of the amendment proposed by Sens. Rob Portman (R-Ohio) and Kelly Ayotte (R-N.H.) to ensure that the government won't retaliate against religious organizations that invoke the religious exemption in ENDA.
"I believe it was an effort by them to have a reason for joining the bill," Reid said.
That measure passed by voice vote shortly after Reid spoke to reporters. LGBT advocates have said that language merely reinforces the status quo and makes no substantive change.
Reid also addressed concerns that the religious exemption in ENDA is too broad because it would give religious organizations greater leeway to discriminate against LGBT people than what is allowed under existing law for the protected categories of race, gender and national origin.
"There's nothing we do that's perfect," Reid said. "The goal is to get something passed, move forward. And this allows us to move forward."
Asked about the lack of Republican opposition on the floor to ENDA on the day of the cloture vote, Reid said it was "just funny."
"We were told that it was Cruz who would be the one to give the speech," Reid said. "I find it terribly interesting that Cruz didn't know what he would say because we found he was willing to talk about anything. He wasn't willing to do that."
Sean Rushton, a Cruz spokesperson, said Reid's assertion that Cruz was supposed to speak against ENDA is "factually inaccurate." A source said the senator was in the car racing to make the vote and never had any plan to speak.
Faiz Shakir, a Reid spokesperson, insisted in a follow-up response that Democrats saw Rubio point to Cruz on the Senate floor.
"Maybe it was a joke, we don't know," Shakir said.
But Reid had more criticism for Cruz. The majority leader said if he didn't care so much about the country, he'd want Cruz to become the 2016 Republican presidential nominee "because that would end the Republican Party."
"They have offended everybody," Reid said. "Over the years, what they have done to African Americans is really hard to comprehend. Now the new people they're beating up on is Hispanics, women…and lesbian, gays and the other people we have included in this bill."
Reid also talked about the significance of including transgender protections in ENDA this time around after they were stripped from the bill when the House voted on it in 2007.
"As I've grown on this issue, so have the American people," Reid said. "One time it was a big deal to people who have tried to understand transgender. That held up this legislation for a while. I'm confident of that. To the credit of the HRC, and other groups, when we wanted to move forward without that, they said 'no.'"
Reid said HRC has told Congress not to pass a gay-only bill, though the organization continued to support the legislation without the transgender protections in 2007. Since then, HRC has supported ENDA only with transgender protections.
Speaking personally about ENDA, Reid mentioned his three adult grandchildren.
"For me to feel any differently about this, they wouldn't feel proud of their grandfather," Reid said. "It's just with my five children, it's a non-issue, but for my three adult grandchildren, it's a non-non-non-issue. They can't imagine why anyone gives a damn."
Reid disclosed in an earlier conversation with reporters that he had a lesbian niece. Asked whether he had spoken to her since Senate movement on ENDA, Reid said he hadn't.
"She called me, left a message when we were able to open the government," Reid said. "She's, of course, proud of her uncle. But she and I don't need to dwell on the issue, she's just like everybody else."
Reid, a Mormon, was asked by the Blade how he reconciles his faith, which says homosexuality violates God's law, with his support for gay rights. Reid replied that he's given a lot to his church and there are Mormons like him who share his views.
"When I attend church here in Washington, D.C., I bet more people agree with me than disagree with me, and so the church is changing, and that's good," Reid said.
In the aftermath of ENDA passage in the Senate, Reid said he'd have to hear from the LGBT community on what the next steps should be, but mentioned bullying as a problem over which he shares concern.
"As I was growing up, somebody who was 'queer' was really easy to pick on," Reid said. "I was not in that category, but I saw it happen, and I didn't do enough to speak out."
Kenyan LGBTQ rights groups honor transgender refugees, asylum seekers
Event coincided with the Transgender Day of Remembrance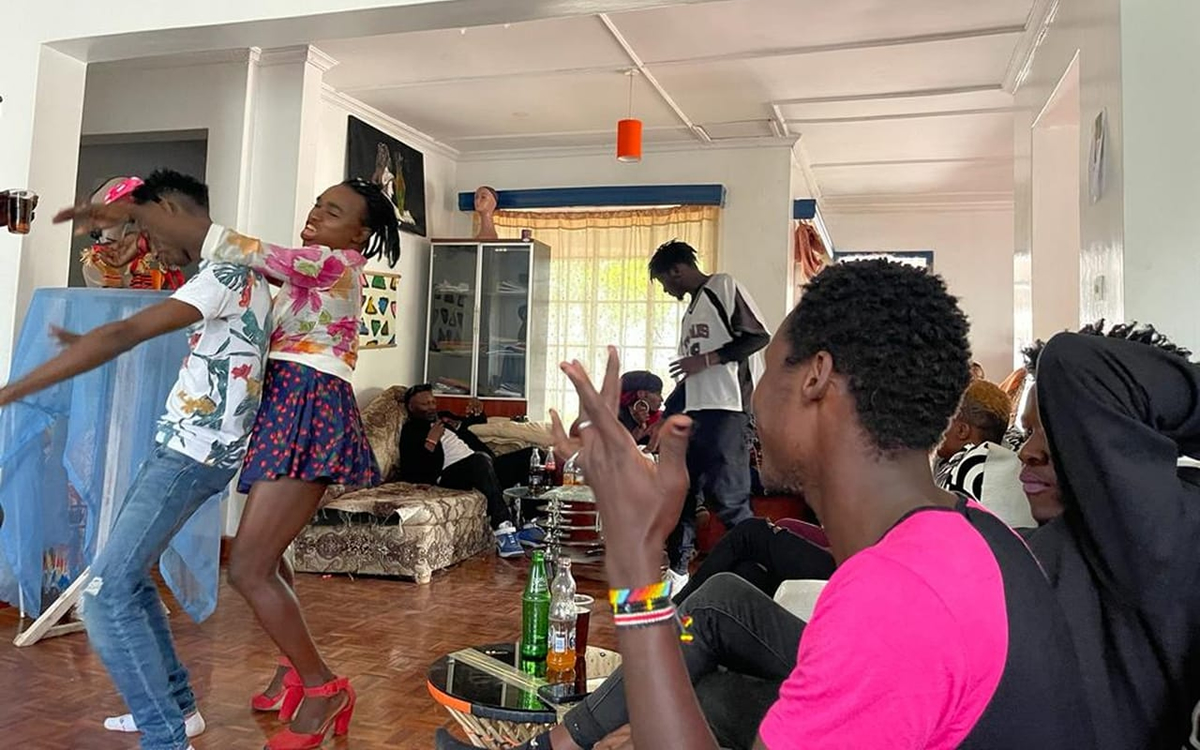 Two LGBTQ rights groups in Kenya this month used the Transgender Awareness Week and the Transgender Day of Remembrance to honor transgender refugees and asylum seekers in the country.
The Refugee Trans Initiative and Entrepreneur Empowerment and Advocacy Health on Nov. 20 hosted an event in Nairobi, the Kenyan capital. It did not take place in the Kakuma refugee camp; but former residents who now live in Nairobi, Kisumu and Mombasa attended. 
"The event was to celebrate Trans Awareness Week for trans refugees and asylum seekers and we invited other individuals who are part of the 2SLGBTQIA+ refugee community," Entrepreneur Empowerment and Advocacy Health Director Vanilla Hussein. "We had time to reflect on the memory of our friends we have lost and most recently Francis, who was murdered in Uganda."
Hussein said the conditions in Kakuma made it unsafe for the group to hold an event in the refugee camp.
Two gay men in March 2021 suffered second-degree burns during an attack on Block 13 in Kakuma, which the U.N. Refugee Agency created specifically for LGBTQ and intersex refugees. One of them died a few weeks later at a Nairobi hospital.
A report the Organization for Refuge, Asylum and Migration and Rainbow Railroad released in May 2021 indicates nearly all of the LGBTQ and intersex people who live in Kakuma have experienced discrimination and violence because of their sexual orientation and/or gender identity. UNHCR in a statement after the March 15, 2021, attack noted Kenya "remains the only country in the region to provide asylum to those fleeing persecution based on sexual orientation, gender identity or expression," even though consensual same-sex sexual relations remain criminalized.
"Trans refugees continue to live in appalling conditions due to poor welfare, lack of access to jobs, affordable healthcare and opportunities in Kenya," said Hussein. "Currently, some trans refugees and gender non-conforming refugees lack proper documentation."
Hussein further noted NGOs "are not funded by the donors adequately because of bureaucratic hurdles and requirements to access funding such as bank statements, which have made it hard to get access to funds that can provide food, shelter, and relief emergency assistance."
"To sum up, Kenya remains a threat to the 2SLGBTQIA+ community due to transphobia and homophobia," said Hussein.
Alvin Mwangi, a reproductive rights activist, stressed trans people simply want basic human rights.
"Basic human rights are not special rights, the right to get and keep a job based on merit is not a special right, the right to be served food in a restaurant is not a special right, the right to have a roof over one's head is not a special right, the right to walk down a street and not be attacked because of who you are and whom you love is not a special right," said Mwangi.
"The government of Kenya should ensure its laws and systems protect transgender persons just like any other citizen of Kenya against all forms of violence and discrimination," added Mwangi. "The government of Kenya should commit to end all forms of violence and discrimination against transgender persons, by publicly condemning any major instances of homophobic and transphobic violence that occur in the counties and in the country in general."
Mwangi also stressed trans people are "beautiful" and "deserve love."
"We all have the right to live with dignity and respect," said Mwangi. "As we just marked and celebrated the Transgender Day of Remembrance, which memorializes victims of transphobic violence, and as we continue to celebrate Transgender Awareness month until the end of November, we remember those in the transgender community who have lost their lives due to violence brought by hate and ignorance and we honor, celebrate, and advocate for the respect of the rights of transgender and gender diverse communities."
"All transgender persons have a right to equality and freedom from discrimination of all forms. All transgender persons require equal protection against any form of violence," added Mwangi. "The right to equality includes the full and equal enjoyment of all human rights and fundamental freedoms."
Daniel Itai is the Washington Blade's Africa Correspondent.
Film 'Wonderfully Made LGBTQ+R(eligion)' set for D.C. premiere
Documentary explores challenges faced by queer Catholics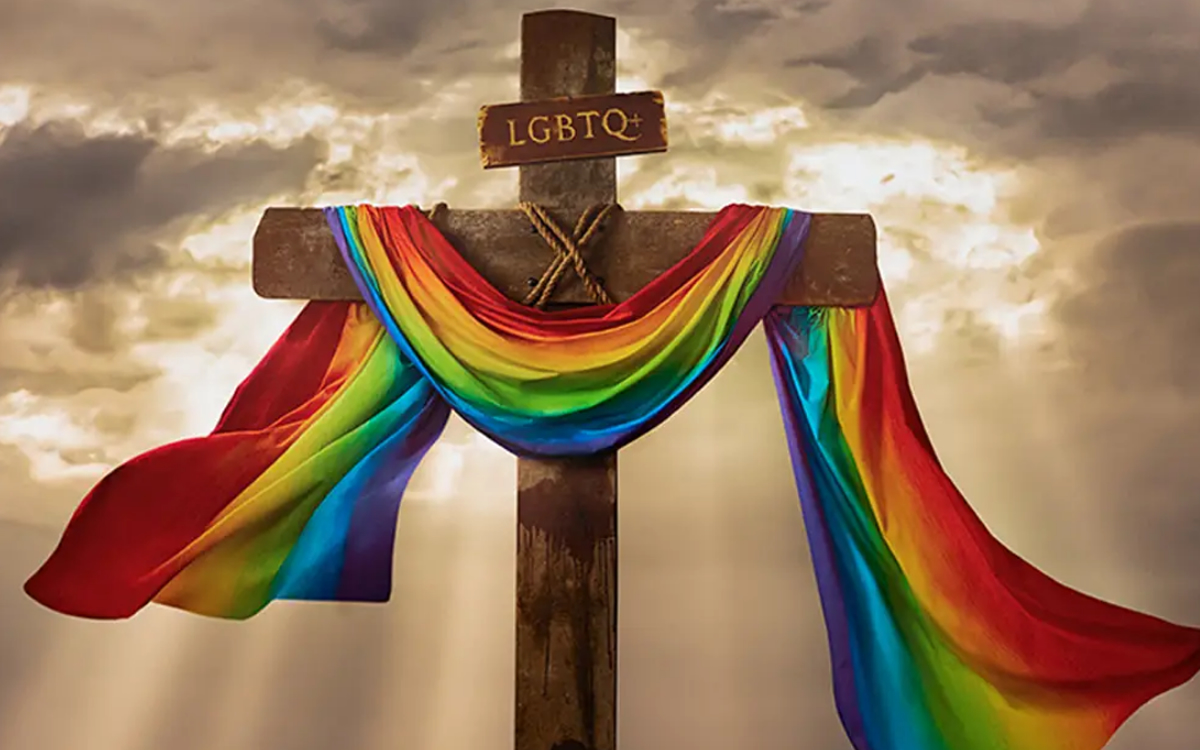 A feature-length documentary film called "Wonderfully Made LGBTQ+R(eligion)," which explores how religion has played a leading role in perpetuating anti-LGBTQ attitudes and highlights the challenges and aspirations of LGBTQ Catholics, is scheduled for a special D.C. screening on Dec. 12 at the E Street Cinema.
The film's director is gay filmmaker, actor, and LGBTQ rights advocate Yuval David. It was jointly produced by David and his husband, attorney and LGBTQ Catholic advocate Mark McDermott. The premiere D.C. showing of the film is being hosted by Real Affirmations, D.C.'s LGBTQ film festival.
"The film focuses on the Catholic Church because it is one of the largest religious organizations in the world, and because its anti-LGBTQ+ stance is known and growing more hardline, at least in some circles," a statement announcing the D.C. showing of the film says.
"The narrative of the film is shaped by the process of a fine art project creating unprecedented, photographic iconography depicting Jesus as a member/ally of the LGBTQ+ community, represented by multiple LGBTQ+ models," the statement says.
David and McDermott told the Washington Blade in a Nov. 21 interview that production of the film was completed at the end of August of this year, and it has since been shown at film festivals across the U.S. and overseas. It was honored as the Best Feature Film at the LGBTQ Toronto Film Festival.
"One of the things we discuss in our film and the way this makes it contemporary, and even pertaining to this horrible shooting [at the LGBTQ nightclub in Colorado] and the various other attacks on the LGBTQ community, is the fact that the vast majority of anti-LGBTQ and homophobic beliefs, including laws and legislation, are on the basis of religion," David said.
"Ninety something percent of homophobia and anti-LGBTQ beliefs are on the basis of religion," David said he and McDermott saw in research findings.
David and McDermott said one of their objectives for the film, which includes interviews with leading LGBTQ Catholic activists and supportive Catholic priests, was to show how images of the church and Jesus through art and iconography going back several centuries has impacted the religious views of Catholics, including LGBTQ Catholics.
Among the LGBTQ supportive people interviewed in the film include Sister Jeannine Gramick, a Catholic nun who co-founded New Ways Ministry, the LGBTQ Catholic advocacy organization; Marianne Duddy-Burke, president of Dignity USA, the national LGBTQ Catholic group; and Father James Martin, a Jesuit priest, author, and outspoken advocate for LGBTQ supportive policies in the Catholic Church.
The film also discusses the fact that the top leader of the Catholic Church, Pope Francis, has issued statements in support of LGBTQ Catholics while at the same time some if not many Catholic cardinals and bishops have continued to promote traditional church doctrine condemning homosexuality.
David and McDermott point to their film's groundbreaking use of a form of iconography that they and their creative team, including photographers, created as part of an art project to make the church's imagery more welcoming to LGBTQ people.
"The idea behind this is in Christianity and Catholicism, Jesus has always been portrayed one way for the last 1,700 years," McDermott told the Blade. "That he has been portrayed as a white man of Northern European descent with blond hair and blue eyes. And as we set up the film, we wanted to challenge that history of art, change it," he said, to show that "the divine is in all of us," including LGBTQ people.
McDermott and David told how they conducted a casting call for actors and models to portray Jesus as LGBTQ people who were highly diverse by way of ethnicity, gender, and gender expression. To their amazement, about 500 people responded to the casting call.
"And out of that enormous group we selected nine models," David said. "And the people we cast are truly a diverse array of LGBTQIA+ people representing different ethnicities, different races, different genders, different body types," he said. "We wanted to cast people who not only were models but actors and people who truly identify with this topic," David said.
Several of the actor-models are interviewed in the film, with some describing their own experiences as a person of faith in a church that is sometimes not accepting of them.
David said several thousand still photos were taken of the nine model-actors selected to portray Jesus. He said about 160 of the photo images were selected to be shown in the film in which the actor-models portray Jesus in various stages of his life as described in the scriptures, including scenes of the crucifixion.
The still photos are shown in a dramatic presentation at the conclusion of the film, with each of the model-actors exhibiting highly emotional facial expressions, especially as they are shown tied to a cross with a crown of thorns.
McDermott said he and David came up with the film's "Wonderfully Made" title from a biblical passage known as the Book of Psalms in which the biblical figure David says while praying to God, "I praise you because I am fearfully and wonderfully made."
Biblical scholars have said the word "fearfully" as used in that biblical passage by David was intended to mean with great reverence, heart-felt interest and with respect.
Mark McDermott and Yuval David told the Blade that while their film shows the hardship faced by LGBTQ Catholics and people of faith, many people of faith, including the religious experts they interview in the film, believe Catholicism and religion in general can be interpreted to be supportive of all people, including LGBTQ people.
But the two say a positive perspective on how religion has and continues to impact LGBTQ people, such as the story told in their film, is needed.
"Forty percent of our homeless kids are LGBTQ – 40 percent," McDermott said. "And we know why they ended up homeless. They got thrown out of their houses by their own family," he said. "And it's almost always because of their family's religious views."
Added McDermott, "One in three LGBTQ kids in the last year contemplate or seriously think about suicide."
According to he and David, stress or conflict with their family's religious beliefs is very often the root cause of stress and depression among LGBTQ people. They are hopeful, they said, that their film will be seen by many facing these problems and who may be helped by the film's strong message that it's ok to be a person of faith and LGBTQ.
"We created this for those who must see this, so they don't feel that way," said David.
Tickets for the Dec. 12, 7 p.m. screening of "Wonderfully Made LGBTQ+R(eligion)," which is open to the public, can be purchased online or at the E Street Cinema at the time of the showing if tickets are still available.
A trailer preview of the film can be viewed here: wonderfullymadefilm.com; you can follow news of the film on social media, instagram.com/WonderfullyMadeMovie. Tickets can be purchased from the Reel Affirmations website and more information can be found on the Facebook event page here.
Lower house of Russian Parliament passes anti-LGBTQ propaganda law
Human Rights Watch has sharply criticized proposal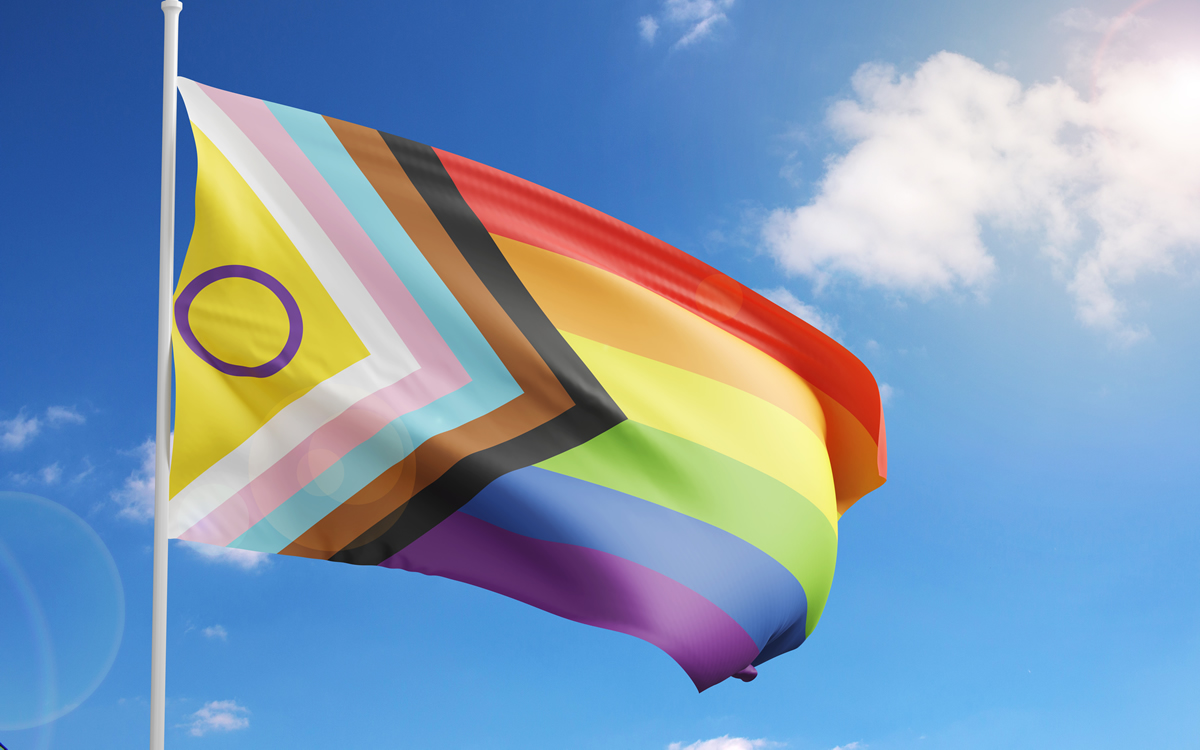 A new law which expands Russia's "gay propaganda" law signed by Russian President Vladimir Putin in June 2013 passed the lower House of the State Duma on Nov. 24.
The legislation, which still needs the approval of the upper house of the Duma and Putin, introduces an expanded "all ages" ban on "propaganda of non-traditional relations," pedophilia, as well as a ban on the dissemination of information about LGBTQ people in the media, the Internet, advertising, literature and cinema. 
The language of the bill, according to the official Russian state news agency TASS, also introduces a ban on issuing a rental certificate to a film if it contains materials that promote non-traditional sexual relations and preferences is established. The document also provides for the introduction of a mechanism that restricts children's access to listening to or viewing LGBTQ information on paid services. 
The newly expanded law provides for the Russian Federal Service for Supervision of Communications, Information Technology and Mass Media, abbreviated as Roskomnadzor, to be vested with the right to determine the procedure for conducting monitoring on the Internet to identify information, access to which should be restricted in accordance with the federal law on information.
A requirement is also set on paid services to enter codes or perform other actions to confirm the age of the user. At the same time, access to LGBTQ information is prohibited for citizens under 18 years of age.
In addition, it provides for a ban on the sale of goods, including imported goods, containing information, the dissemination of which provides for administrative or criminal liability.
Also, the law "on the protection of children from information harmful to their health and development" is supplemented by an article on the promotion of non-traditional sexual relations, pedophilia and information that can make children want to change their sex.
The latter language pointedly inserted as transgender people have been a frequent target of attacks by the Russian president in speeches recently blaming the West for a global decay in moral values that run counter to what Putin describes as "Russia's strong morals."
In an October speech announcing the illegal annexation of four Ukrainian territories, Putin attacked Western nations on the issue of gay and transgender rights.
"Do we want children from elementary school to be imposed with things that lead to degradation and extinction?" he asked. "Do we want them to be taught that instead of men and women, there are supposedly some other genders and to be offered sex-change surgeries?"
It's not just the Russian leader.
Patriarch Kirill, head of the powerful and influential Russian Orthodox Church, portrayed the war with Ukraine as a struggle seeking to reject Western values and LGBTQ Pride parades.
Vyacheslav Viktorovich Volodin, the chairman of the State Duma and a former aide to Putin, is one of the bill's sponsors. Volodin told TASS that the bill is "adopted exclusively in the interests of all Russians."
"We have a different path, our grandfathers, great-grandfathers, grandmothers, great-grandmothers chose it. We have traditions, we have a conscience, we have an understanding that we need to think about children, families, the country, to preserve what we handed over by the parents," Volodin said.
A spokesperson for Human Rights Watch told the Washington Blade this expansion of the 2013 "gay propaganda" law "is a classic example of political homophobia. It targets vulnerable sexual and gender minorities for political gain."
A young Russian LGBTQ activist, who asked to not be identified for fear of Russian government reprisals, spoke to the Blade from Helsinki regarding this latest effort by the so-called conservative "family values" politicians in the Duma.
"This is a distraction to avoid the real news of dead young Russian males killed in his illegal war in Ukraine," they said. "These [Russian obscenity] politicians want to so-called 'non-traditional' LGBTQ+ lifestyles practiced by lesbians, gay men, bisexuals and transgender people out of public life, make us erased. They and their so called colluders in church are ignorant of truth that LGBTQ+ people will exist no matter what. It is scientific fact not their religious fairytales and fictions."
The activist also told the Blade they had fled to avoiding the Russian military draft enacted by Russia to replenish the levels of combat troops fighting in Putin's illegal war, in the face of mounting casualties and wounded soldiers.
Human Rights Watch noted that given the already deeply hostile climate for LGBTQ people in Russia, the organization warned there will be uptick in often-gruesome vigilante violence against LGBTQ people in Russia — frequently carried out in the name of protecting Russian values and Russia's children.
Legal scholars say the vagueness of the bill's language gives room for government enforcers to interpret the language as broadly as they desire, leaving members of the Russian LGBTQ community and their allies in a state of even greater fear and stress filled uncertainty.