Thankful for my gal's health on Thanksgivukkah
And grateful for the impact of marriage equality on straight minds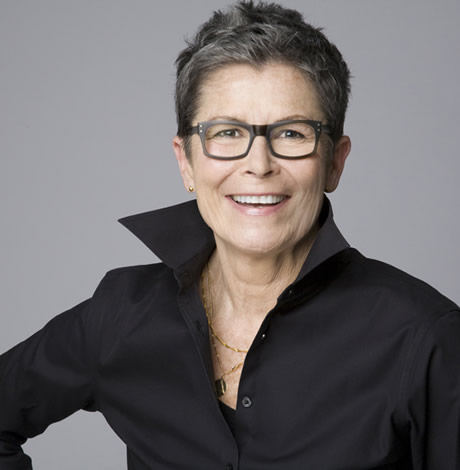 This year's once-in-a-76,000 year convergence of Thanksgiving and Hanukah is impressive. Normally I am a huge fan of rare calendar mash-ups, so I don't know why I find the neologism "Thanksgivukkah" so annoying.
Sometimes I suspect those who are enthused about the holiday combo are actually unenthused about family visits and thus welcome the two-for-oneness of the holiday. Who doesn't love to kill two turkeys with one stone. See? I'm as cranky-crank as Bull O'Really at Christmas. Did I already miss his "The Pilgrims were so NOT Jewish" rant?
For weeks, Thanksgivukkah food bloggers have been kvelling about their ingenious sweet potato noodle kugel, horseradish-chive mashed potatoes, pecan pie rugelach and Manischewitz-brined turbrisket with challah stuffing. They caution that the turkey skin might have a purple hue. A bi gezunt. Don't worry, as long as you have your health.
Truth be told — and it so rarely is — I'm just mad I didn't think of Thanksgivukkah. That and the fact that Fairway is going to be double tsuris.  On Manhattan's Upper West Side where I live (and yes, I'm terribly embarrassed not to live in the uber-coolness that is today's Brooklyn, mea artisanal culpa) Fairway Market is still an impressive geo-locator.
It is generally packed, a grocery gauntlet. So when food shopping is my spin on the chore chart, I hop out of bed, slug back a half cup of coffee, pop on a hat, a coat over PJ's, maybe brush my teeth, and I'm in the produce aisle at 7 a.m. It's just me and the all-night, shelf-stocking crew finishing up their shift.  Before the cash registers run out of paper or the bar code readers fail, I am checking out.
I've checked out with these women for 17 years. I'm businesslike, amiable, ready with the special store discount card I still use despite NSA surveillance. I compliment new hairdos, ask about their weekends, freak about the cost of things, thank them and wish them a good day. My charm offensive has been effective except for one cashier. I've thought she must be having a bad 17-year patch, or she has a child with a rare blood disease, or she's homophobic. My gal told me to give it up, yet I kept trying.
But last year when I was the designated shopper because my gal was going through breast cancer treatments, I let it go. I didn't have the energy for it.  Even if there were no one in her line, I'd wait for another cashier. When my gal felt better between treatments and went shopping in full-on Yul Brynner bald, everything changed. The next time I went, the cashier beckoned me to her line and asked, "How is your friend?" I was so destabilized I could only muster, "Stronger every day." When my gal felt better after another chemo, they got talking and she told her that we had just gotten married on our 25th anniversary.
When it was my spin on the chore chart again, I shopped early, and was groggily heading to checkout. I saw our new friend, waving me over like she was part of a ground crew guiding a jet into its gate. She was beaming, congratulated me on our wedding and asked after my wife. I didn't explain that I prefer 'Wi-Fi-hotspot' to 'wife.' There's being charming and being a jerk.
As I walked home I marveled at how the legibility of marriage has made us so much more readable for all kinds of scanners. Despite my continued reservations about marriage, My Wi-Fi-hotspot and I acknowledge a different level of understanding from straight people, more light than heat. On this Festival of Lights, I give thanks for my dear's good health. OK, it really is easier to just call it Thanksgivukkah.
Brazil insurrection proves Trump remains global threat
Jair Bolsonsaro took page out of former U.S. president's playbook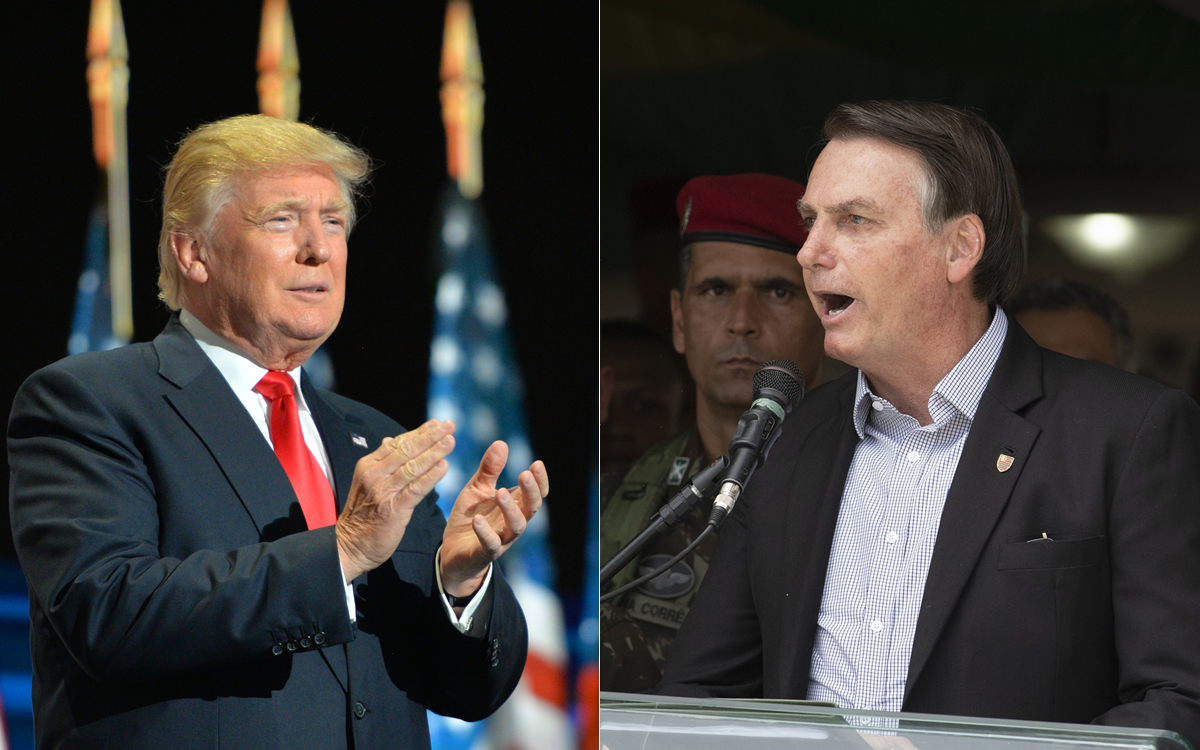 I was at home in Dupont Circle on Sunday afternoon when I learned that thousands of former Brazilian President Jair Bolsonaro supporters had stormed their country's Congress, Supreme Court and presidential palace. I grabbed my iPhone, used Google Translate to translate my initial thoughts into Brazilian Portuguese and sent them to many of the sources with whom I have worked while on assignment for the Washington Blade in the country.
"Muito perturbador a que está aconterendo em Brasília," I said. "What is happening in Brasília is very disturbing."
One source described the insurrection as "terrible." Another told me that "everything is chaos."
Toni Reis, president of Aliança Nacional LGBTI+, a Brazilian LGBTQ and intersex advocacy group, said what happened in Brasília was "horrible." Associaçao Nacional de Travestis e Transexuais (the National Association of Travestis and Transsexuals) in a statement said the insurrectionists "attacked democracy." Congresswoman Erika Hilton, who is transgender, described them as "terrorists."
The insurrection, which has been described as a "coup" and a "terrorist" act, took place two days after the U.S. marked the second anniversary of Jan. 6. I felt a real sense of déjà vu because what happened in Brasília was nearly identical to what I witnessed here in D.C. two years and two days earlier with Blade Photo Editor Michael Key and then-Blade intern Kaela Roeder.
Then-U.S. President Donald Trump refused to accept the 2020 presidential election results, and thousands of his supporters on Jan. 6, 2021, laid siege to the Capitol after he spoke at the "Stop the Steal" rally on the Ellipse. The insurrection began after lawmakers began to certify the Electoral College results.
Bolsonaro, who has yet to publicly acknowledge he lost to current Brazilian President Luiz Inácio Lula da Silva, flew to Florida on Dec. 30.
Da Silva's inauguration took place in Brasília on Jan. 1. Bolsonaristas laid siege to their country's Congress, Supreme Court and presidential palace a week later. 
"The Brazilian presidential election has fueled a misinformation emergency that has tipped the LGBT+ community into a boiling pot of fake news," wrote Egerton Neto, a Brazilian LGBTQ and intersex activist who is also an Aspen New Voices Fellow and manager of Oxford University's XX, in an op-ed the Blade published last Oct. 28, two days before Da Silva defeated Bolsonaro in the second round of Brazil's presidential election. "This is part of a broader global problem and we need a global plan to stop it."
I was on assignment in Mexico City on July 16, 2018, when Trump defended Russian President Vladimir Putin after their summit in Helsinki. I wrote in a Blade oped the "ridiculous spectacle … proved one and for all the U.S. under (the Trump) administration cannot claim with any credibility that it stands for human rights around the world."
"American exceptionalism, however flawed, teaches us the U.S. is a beacon of hope to those around the world who suffer persecution. American exceptionalism, however flawed, teaches us the U.S. is the land of opportunity where people can build a better life for themselves and for their families," I wrote. "Trump has turned his back on these ideals. He has also proven himself to be a danger not only to his country, but to the world as a whole."
Bolsonaro during a press conference with Trump at the White House on March 19, 2019, said he has "always admired the United States of America."
"This admiration has only increased since you took office," said Bolsonaro.
The so-called "Trump of the Tropics" clearly took a page out of his American ideological counterpart's anti-democratic playbook, and Sunday's insurrection in Brasília is the implementation of it. The bolsonaristas who stormed the Congress, the Supreme Court and the presidential palace perpetrated an assault on democracy in the name of their country's former president who cannot bring himself to publicly acknowledge that he lost re-election. Sunday's insurrection also proves that Trump, his enablers and those who continue to blindly defend and worship him remain as dangerous as ever.
New York Times' decision to hire anti-LGBTQ attorney as columnist is appalling
David French has worked for Alliance Defending Freedom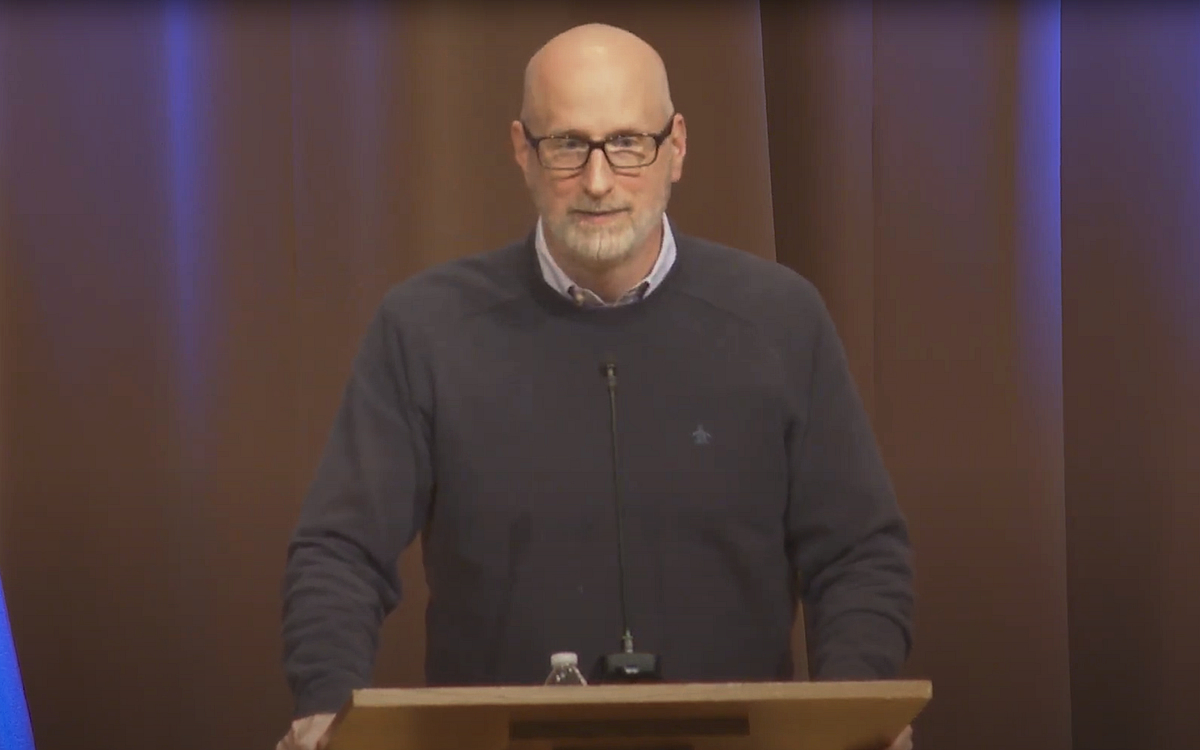 GLAAD, the world's largest lesbian, gay, bisexual, transgender, and queer (LGBTQ) media advocacy organization, is responding to the New York Times' recent announcement of their hiring of anti-LGBTQ attorney and writer David French as a columnist.
"It is appalling that the New York Times hired and is now boasting about bringing on David French, a writer and attorney with a deep history of anti-LGBTQ activism. After more than a year of inaccurate, misleading LGBTQ coverage in the Times opinion and news pages, the Times started 2023 by announcing a second anti-transgender opinion columnist, without a single known trans voice represented on staff," responded GLAAD President Sarah Kate Ellis. "A cursory search for French turns up numerous anti-LGBTQ articles and his record as an attorney for the Alliance Defending Freedom, an organization that the Southern Poverty Law Center designated an anti-LGBTQ hate group that actively spreads misinformation about LGBTQ people and pushes baseless legislation and lawsuits to legalize discrimination, including just last month at the Supreme Court. The Times left out these facts in its glowing announcement of French's hiring, and also forgot to mention his work as a co-signer on the 2017 Nashville Statement, which erased LGBTQ voices of faith and falsely stated 'that it is sinful to approve of homosexual immorality or transgenderism.' The Times had the gall to claim French as a 'faith' expert despite this known history.
The Times' opinion section continues to platform non-LGBTQ voices speaking up inaccurately and harmfully about LGBTQ people and issues. This is damaging to the paper's credibility. The Times opinion section editors' love letter to French yesterday shows a willful disregard of LGBTQ community voices and the concerns so many have shared about their inaccurate, exclusionary, often ridiculous pieces. Last year, the Times ended popular trans writer Jenny Boylan's column, leaving the opinion section with no trans columnists and a known lack of transgender representation on its overall staff. Who was brought on after Boylan? Pamela Paul, who has devoted columns to anti-transgender and anti-LGBTQ disinformation, and David French. This reflects a growing trend on the news and opinion pages of misguided, inaccurate, and disingenuous 'both sides' fearmongering and bad faith 'just asking questions' coverage. The Times started 2023 by bragging about hiring another anti-trans writer, so LGBTQ leaders, organizations, and allies should make a 2023 resolution not to stay silent as the Times platforms lies, bias, fringe theories and dangerous inaccuracies."
Examples of French's anti-LGBTQ activism:
Examples of NYT columnist Pamela Paul's anti-LGBTQ work:
Recent examples of inaccurate news coverage of LGBTQ people and youth, and their consequences:
In court documents, the state of Texas quoted Emily Bazelon's June 15 report in the New York Times Magazine to further target families of trans youth over their private, evidence-based healthcare decisions. Every major medical association supports gender affirming care as best practices care that is safe and lifesaving and has widespread consensus of the medical and scientific communities.
The World Professional Association of Transgender Healthcare (WPATH), the world's leading medical and research authority on transgender healthcare, criticized the Times' November 2022 article "They Paused Puberty, But Is There a Cost?" as "furthering the atmosphere of misinformation" about healthcare for trans youth, noting its inaccurate narratives, interpretations and non-expert voices. WPATH noted the Times elevated false and inflammatory notions about medications that have been used safely in non-LGBTQ populations for decades without an explicit statement about how the benefits of the treatment far outweigh potential risks.
Writer Michael Powell elevated anti-transgender voices to falsely assert, in a piece about one successful transgender athlete, that transgender athletes are a threat to women's sports. Powell's other pieces have been used to support Pamela Paul's inaccurate opinion essays falsely claiming "women" are being erased by the inclusion of trans people in discussions about abortion access.
Let light and love into our world this holiday season
Mainstreaming of antisemitism is at an unprecedented level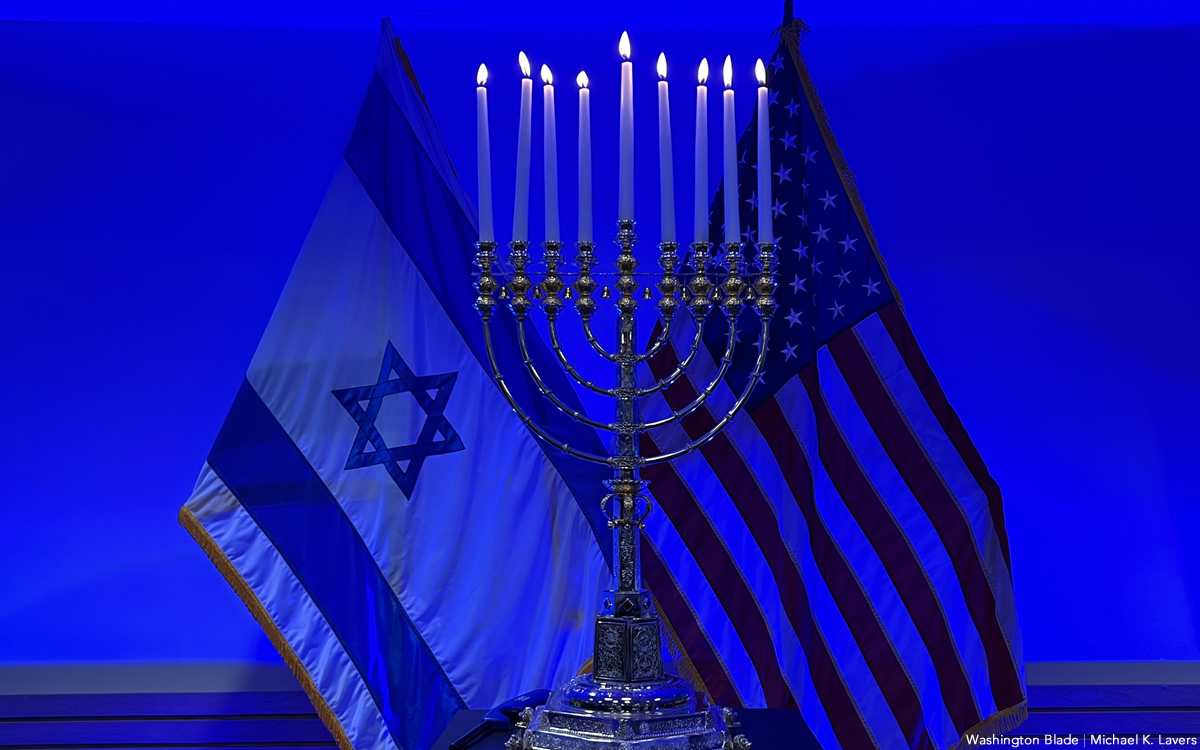 As the holiday season passes us by and we head into the new year, for many it is still the season of celebration. But we know all too well that these are dangerous times — particularly for marginalized communities.
In early November, the FBI alerted New Jersey Jews that they had credible information of a broad threat to synagogues in our state. It was a stunning alert — and half a million New Jersey Jews had to think twice about whether to attend their houses of worship. Later that month, a mass shooter opened fire at Club Q in Colorado Springs, murdering five people and injuring 25 more. It was yet another violent attack on the LGBTQ+ community.
In the face of such violence and hate, feelings of hopelessness can be inevitable. And yet, we must be resilient and strong in the face of hate because hate can never win.
I wasn't raised in a Jewish home. But nine years ago, I was proud to work with Bend the Arc: A Jewish Partnership for Justice. The group focuses on mobilizing Jews to advance social issues by speaking out against injustice and inequality. It was there and later working for Educational Alliance — a network of community centers in lower Manhattan — I learned about Jewish values, ultimately leaving an indelible mark on my work to this day.
In 2016, I became the executive director of Garden State Equality, the largest LGBTQ+ education and advocacy organization in New Jersey, with over 150,000 Members. Our work in advocacy, policy work and trainings create safe environments for youth, improve access to affirming healthcare for our community, and ensure our older adults are treated with dignity and respect.
A good leader should talk less and listen more. For years I had heard about the progress in Israel the LGBTQ+ community was making and wanted to learn more. The fact that Israel and New Jersey have roughly the same population was particularly intriguing to me. What could I learn to be a better leader and advocate for my community?
This past June, I had the opportunity to visit Israel for the first time with A Wider Bridge, an LGBTQ+ group that fosters closer ties between the Israeli and American LGBTQ+ communities.
It was a transformative experience both personally and professionally. What I saw there wasn't the conflict, it wasn't politics, and it wasn't religion. It was an LGBTQ+ community taking care of each other. I saw community groups in action, advocating for their equal rights. The government investment in LGBTQ+ issues was also extraordinary. It's a model for what our work demands here in New Jersey and around the country.
After my visit, I watched in dismay the recent election results in Israel, where far-right extremists have catapulted from the margins of society right to the heart of government. We know all too well here in the U.S. the impact that can have on social progress. The LGBTQ+ community needs our support now more than ever, both in Israel and around the world where extremism is on the march.
In recent months we've also seen the mainstreaming of antisemitism to an unprecedented level.
It's in the streets — the ADL noted over 2,700 incidents of antisemitism reported in 2021 — which was an increase of 34 percent from the previous year. In 2022, those numbers will rise even further.
It's in our politics — former President Trump openly dines with antisemites and Holocaust deniers.
It's in our culture — Kanye West's disgraceful attacks on the Jewish community were broadcast to millions of Americans across alternative networks. The big tech companies did their best to remove the content from their platforms, but it didn't matter. Countless Americans — many of them young people — were subjected to the vilest hatred from a cultural giant.
There is no avoiding hate in today's media environment. The mental health impact that it has on our communities is immeasurable. The impact it has on our physical well-being is tragic. The only way to protect our communities is to be seen and heard.
This holiday season, and moving into 2023, I encourage all of us to embrace the Jewish values of solidarity, shared liberation, dignity, equality, resilience, and moral courage as we confront these extremist threats. We must stand in solidarity because the threats facing the LGBTQ+ communities and the Jewish communities intersect. A hateful attack on any community is an attack on us all.
In the face of antisemitism, homophobia, transphobia, islamophobia and all form of intolerance, let us remember the words of Martin Luther King, Jr., "Darkness cannot drive out darkness; only light can do that. Hate cannot drive out hate; only love can do that."
Let us light our menorahs and string lights on our trees because together our light will drive out darkness, and together our love will drive out hate.
Christian Fuscarino is the executive director of Garden State Equality.