Lesbian EEOC commissioner confirmed for 2nd term
Feldblum credited with decision granting non-discrimination protections for trans workers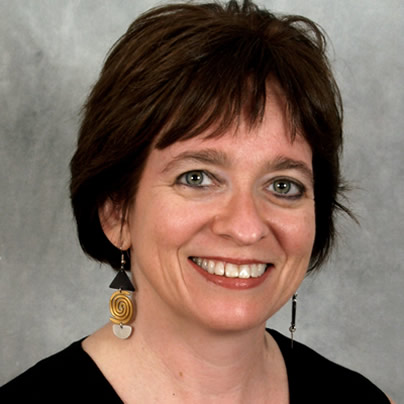 The U.S. Senate confirmed on Thursday a lesbian with a history of civil rights activism to another term on the U.S. Equal Employment Opportunity Commission.
By a largely party-line vote of 54-41, the Senate confirmed Chai Feldblum for a five-year term on the bipartisan panel, which enforces federal laws against workplace discrimination.
Sen. Susan Collins (R-Maine) and Lisa Murkowski (R-Alaska), who are known for their support for LGBT rights, were the only Republicans to break from the GOP caucus to vote in favor of Feldblum's confirmation.
President Obama nominated Feldblum for another term on the EEOC in May.
The Senate invoked cloture to the proceed to the nomination on Tuesday by a 57-39 vote. Under this vote, the Feldblum nomination wouldn't have been able to proceed if Senate Majority Leader Harry Reid (D-Nev.) hadn't exercised the nuclear option to lower the vote threshold necessary for proceeding to presidential appointments.
Feldblum, the first openly LGBT person to serve on the EEOC, is credited with coordinating a unanimous decision last year in the case of Macy v. Holder that interpreted Title VII of the Civil Rights Act to protect transgender people. The commission reasoned the existing prohibition against gender bias in the workplace applies to transgender people.
Tico Almeida, president of Freedom of Work, commended the Senate for confirming Feldblum to the EEOC, where he said she "has worked tirelessly to build bi-partisan consensus on improvements to America's laws that give all workers a fair shot at the American Dream."
"Feldblum deserves our praise not only for her leading role in the unanimous EEOC decision in Macy v. Holder, but also for her leadership in drafting the EEOC's Strategic Enforcement Plan, which explicitly lists workplace protections for LGBT Americans among the commission's national priorities," Feldblum said.
Prior to serving on the EEOC, Feldblum was a nationally recognized gay rights attorney. She's credited with the drafting the Americans with Disabilities Act, which was signed into law in 1990. She also wrote the base version of the Employment Non-Discrimination Act, which was recently passed by the Senate, but remains blocked in the House.
She's also had experience in LGBT activism. Feldblum was the legal director for the Campaign for Military Service, a group that unsuccessfully fought in the early 1990′s against the enactment of "Don't Ask, Don't Tell."
Feldblum is the partner of Nan Hunter, a Georgetown University law professor with experience in LGBT cases.
Her initial nomination to the EEOC faced difficulties in the Senate. One or more unidentified senators placed a secret hold on her and four other EEOC nominees. In March 2010, Obama cleared the way for her to serve by making a recess appointment. The Senate later confirmed her in December 2010.
D.C. rejects request by gyms to lift mask mandate
LGBTQ-owned venues sign letter calling requirement 'devastating' for business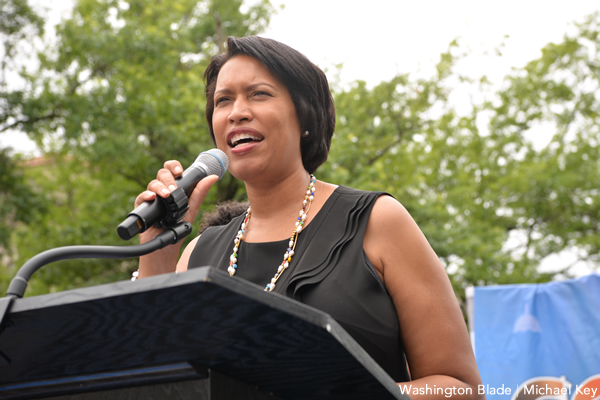 Owners of two LGBTQ-owned D.C. fitness studios and one gym signed on to a joint letter with the owners of six other similar businesses urging D.C. Mayor Muriel Bowser and D.C. Department of Health Director Dr. Laquandra Nesbitt to lift a city mandate requiring patrons of gyms and fitness studios to wear masks.
The Oct. 4 letter, written by gay businessman Bryan Myers, the CEO and president of a chain of local fitness studios using the trademark name of [solidcore], states that the mask mandate, which applies to people who are fully vaccinated for the coronavirus, is based largely on outdated data pertaining to gyms and fitness studios collected prior to the widespread availability of the COVID vaccine.
"More relevant data to inform decision-making would be to study the data from two, large Northeastern cities that have opted to allow fitness classes to continue with the requirement of vaccination in lieu of a mask requirement," the letter states. "In both New York City and Philadelphia, which have opted for this approach, we have not seen an increase in the trajectory of the Delta variant," Myers says in the letter.
In the last week of July, the U.S. Centers for Disease Control and Prevention issued a recommendation that cities and local jurisdictions with 50 new COVID cases per 100,000 residents per week, which at that time included D.C., should ask residents to voluntarily resume wearing masks indoors. That same week, Bowser announced she would go one step further by mandating the indoor use of masks in most public places, including gyms and fitness spas or studios.
Bowser and Nesbitt said their intention was to take immediate steps to curtail the spread of the coronavirus so that the city would not be forced to return to the full shutdown mode, including the closing of businesses, that the mayor lifted earlier this year.
Maryland Gov. Larry Hogan and Virginia Gov. Ralph Northam announced they would ask residents of their states to consider using masks in crowded indoor spaces as recommended by the CDC, but said they would not require mask use.
In their letter to Bowser and Nesbitt, the gym and fitness studio owners called on the mayor to provide the same exemption to their businesses as the city has provided for restaurants, bars, and nightclubs, which requires masks except when patrons are eating and drinking.
"While it is true that bars, restaurants, and clubs technically have to follow the same guidelines, we know that in practice, these venues have been granted exceptions by D.C. Health," the letter says. "On any given night, you can find hundreds of individuals crowded into a U Street bar, at a Capitol Hill restaurant, or thousands at a performance or party at The Anthem enjoying themselves – singing, dancing and physically exerting themselves, shouting – maskless – so long as they have a drink somewhere nearby," says the letter.
"And to be unequivocally clear, we are not advocating that there is anything wrong with what is happening in other industries or that there be a change to the management of those industries/venues," the letter continues. "We are simply advocating that we be treated the same as they are."
The letter adds, "Finally, but perhaps most importantly, the mask mandate for fitness studios and gyms has resulted in devastating financial impact to these businesses – many of which are small locally owned."
It says patronage has dropped 50 percent for some of the fitness centers and gyms since the mayor's mask mandate took effect July 29. It points out that the drop in customers comes at a time when many of these businesses have spent thousands of dollars and in some cases hundreds of thousands to upgrade their ventilation and filtration systems and other structural steps to curtail the spread of the coronavirus.
Myers told the Washington Blade in a statement that neither the Department of Health nor the mayor's office replied directly to the gym and fitness studios' letter.
Channel 7 News reported that in response to its request for the city's reaction to the gym and fitness studios' concerns, the Department of Health released a statement saying, "D.C. Health's stance is that persons should wear masks in gyms and during this time [we] do not have plans to change our stance on this guidance."
In his statement to the Blade, Myers said the D.C. gym and fitness studios were frustrated and disappointed that the city at this time is not open to reconsidering the mask mandate for gyms and fitness studios, many of which he said are barely surviving.
"This mandate is directly affecting the livelihoods of residents of the District, many of whom are women, people of color, and/or LGBTQ+ in a policy that is simply not equitable, and is steering residents away from services that can help improve the overall health of our community," Myers said.
Pete Buttigieg calls out Tucker Carlson over attack
Fox News host mocked transportation secretary over paternity leave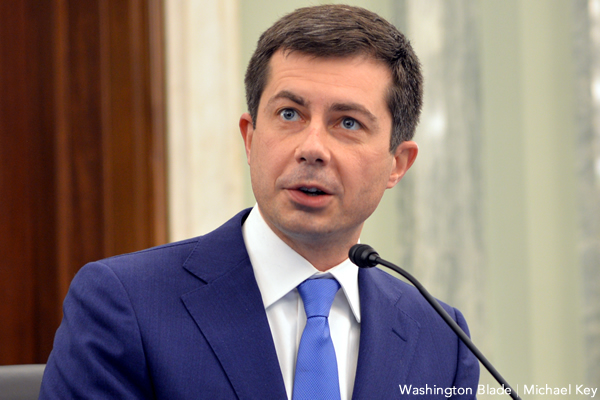 Appearing remotely on MSNBC's Nicolle Wallace's politics program Friday, U.S. Transportation Secretary Pete Buttigieg called out Fox News host Tucker Carlson for the attack on his parental leave.
"This attack is coming from a guy who has yet to explain his apparent approval for the assassination of Harvey Milk, " Buttigieg said.
During his Thursday evening program Carlson said, "Pete Buttigieg has been on leave from his job since August after adopting a child—paternity leave, they call it—trying to figure out how to breastfeed. No word on how that went. But now he's back in office as the transportation secretary and he's deeply amused, he says, to see that dozens of container ships can't get into this country."
Sec. Pete Buttigieg calls out Tucker Carlson for the attack on his parental leave, "This attack is coming from a guy who has yet to explain his apparent approval for the assassination of Harvey Milk, " pic.twitter.com/DsyQgCyUNO

— Sarah Reese Jones (@PoliticusSarah) October 15, 2021
Tucker Carlson mocks Pete Buttigieg for taking paternity leave: "Paternity leave, they call it, trying to figure out how to breastfeed, no word on how that went." pic.twitter.com/zFnp6uSser

— nikki mccann screamírez 👻 (@NikkiMcR) October 15, 2021
'Mercenarismo': El delito que la Seguridad del Estado de Cuba usa para presionar al activista LGBTQ Raúl Soublett
Se realizó la interrogación el 9 de octubre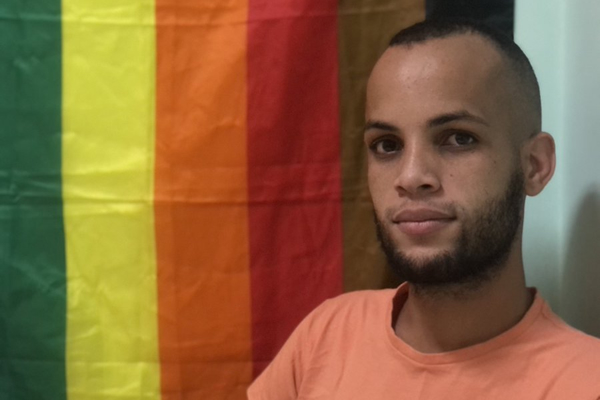 Tremenda Nota es el socio mediático del Washington Blade en Cuba. Esta nota salió en su sitio web el 9 de octubre.
LA HABANA — El activista LGBTIQ+ Raúl Soublett López fue amenazado este sábado durante una entrevista con la Seguridad del Estado con un proceso penal por "mercenarismo".
"Cualquier tipo de lucha en #Cuba puede ser criminalizada. A Raúl Soublett López ahora lo quieren procesar por mercenarismo y la notificación se la hace un tipo que tiene tanto miedo que no da ni su nombre real", denunció la periodista María Matienzo en sus cuentas de Facebook y Twitter.
Según Matienzo, el argumento de la Seguridad del Estado para probar el «mercenarismo» de Raúl Soublett es una serie de videos contra el racismo y la homofobia que produjo el activista.
Al menos uno de esos videos fue publicado por Tremenda Nota.
Camino al Código de las Familias, uno de los videos de Raúl Soublett señalados por la Seguridad del Estado como "mercenarismo"
La Alianza Afro-Cubana, una organización independiente que coordina el propio Soublett, informó este viernes que el activista había sido citado en la mañana del sábado para una entrevista con "agentes de la Seguridad del Estado" en una unidad de policía ubicada en Playa, La Habana.
En coincidencia con la citación, este sábado Raúl Soublett debió asistir a la universidad, donde cursa el último año de una licenciatura en Pedagogía.
María Matienzo advirtió en Facebook que "las citaciones con menos de 72 horas de antelación son ilegales también".
El mismo día que citaron a Soublett, el presidente Miguel Díaz-Canel se reunió con activistas LGBTIQ+ y funcionarios del Centro Nacional de Educación Sexual (Cenesex). Malú Cano, la coordinadora de la red TransCuba, que fue una de las invitadas, calificó el encuentro como una evidencia de la "voluntad política de avanzar en el reconocimiento de los derechos de las personas LGBTIQ+".
Matienzo, que también es lesbiana, observó la coincidencia entre ambos incidentes.
"Ante una comunidad #LGTBIQ que se reúne con el poder en #Cuba, quieren procesar al activista @RaulSoublett", observó en Twitter.
El propio Soublett posteó en Facebook: "Mientras hay activistas LGBTIQ+ que no se les escuchan, que los acosan, los citan para interrogatorios ilegales, en fin. Esa es la Cuba de ponle corazón. Hipócritas".
El pasado 25 de febrero, Raúl se reunió con la Seguridad del Estado y acabó autoagrediéndose como resultado de la presión.
"Fue interrogado por más de cuatro horas, según me describe las cuatro horas más horribles de su vida, en la cual usaron los más bajos recursos de intimidación, chantaje, coacción y sobre todo mucha violencia tanto psicológica como verbal", relató en esa ocasión el periodista Héctor Luis Valdés Cocho.
Según el Código Penal vigente en Cuba, el delito de "mercenarismo" consiste en incorporare "a formaciones militares integradas total o parcialmente por individuos que no son ciudadanos del Estado en cuyo territorio se proponen actuar" a cambio de "un sueldo u otro tipo de retribución material".
Las sanciones previstas para estos casos son hasta 20 años de cárcel o muerte.
Un experto en Derecho consultado por Tremenda Nota, que pidió reservar su identidad, considera que "esta amenaza no pasa de ser un recurso de tortura psicológica". "Ese delito es improcedente en este caso y eso sería obvio para cualquiera", añadió.