Will U.S. delegation to Russian Olympics include LGBT leaders?
Pressure builds on U.S. to respond to Putin's anti-gay crackdown
Several advocacy groups are calling on the White House to include LGBT leaders and athletes as part of the U.S. delegation to the upcoming Winter Olympics in Sochi, Russia amid concerns over an ongoing anti-gay crackdown in the country.
Joining Human Rights First in its call for LGBT inclusion are the Human Rights Campaign and the National Gay & Lesbian Task Force as well as U.S. groups that work on international LGBT issues: the Council for Global Equality and All Out.
Fred Sainz, HRC's vice president of communications, added the name of the nation's largest LGBT advocacy group on Monday to the voices calling for LGBT inclusion in the U.S. delegation via an email to the Washington Blade.
"We do believe that LGBT participation in the delegation is essential," Sainz said. "We've recommended to the White House in the strongest of ways that LGBT representation sends a potent message about the American culture of an inclusive democracy."
The calls for LGBT inclusion in the U.S. delegation to Sochi follow multiple developments that have earned Russia a reputation as being hostile to human rights generally — and LGBT rights in particular.
Among the concerns regarding LGBT rights is the law passed unanimously by the State Duma banning pro-gay propaganda to minors and another law prohibiting the adoption of Russian children by couples from countries with marriage equality.
Reports of anti-LGBT violence in the country also continue to emerge. The Moscow Times reported on Sunday that Moscow's largest gay club sought protection from the Russian government against repeated attacks, including one on Saturday in which 100 people seized the attic of the building and fully dismantled the roof.
Late last month, the U.S.-based group Human Rights First sent a letter to Valerie Jarrett, senior adviser to President Obama, asking the White House to include LGBT people as part of the as-yet unnamed U.S. delegation to Russia to signal support for LGBT rights.
Shawn Gaylord, advisory counsel to Human Rights First, said he believes the request is being taken seriously based on meetings last week at the White House and the State Department in which the organization brought Russian activists to meet with administration officials .
"The questions around the delegation came up at those meetings as well," Gaylord said. "We were able to basically reiterate our ask in those meetings — that's pretty much it — and it was clear they were aware of our request."
Among the LGBT individuals that LGBT advocates have mentioned to the Blade as possibilities for inclusion in the delegation are any of the openly gay U.S. ambassadors or an openly gay member of Congress, such as Rep. David Cicilline (D-R.I.), who serves on the House Foreign Affairs Committee.
LGBT athletes have also been named as potential individuals who could be included as part of the U.S. delegation to Russia. Among them is Greg Louganis, a gay former Olympic diver who has called for protests of Russia's anti-gay laws during the Olympics, and lesbian tennis player Martina Navratilova. Lesbian singer Melissa Etheridge told the Blade she'd go to Sochi "with bells on" to attend the Olympics.
Joe Mirabella, director of campaigns for the LGBT international grassroots group All Out, said the U.S. delegation to the Olympics should include LGBT people not just as a symbolic gesture against Russia's anti-gay climate, but also to reflect the diversity of Americans.
"If Russia were a perfect-case scenario and everybody was treated equally, I still think that LGBT people should be included," Mirabella said. "But it's particularly important, given the crackdown on human rights, that the United States and other countries show leadership in this area."
It's unclear when the White House will announce the delegation to the Olympics. Even though the games are two months away, no announcements have been made. The situation was different prior to the 2012 Summer Olympics in London, when the White House announced first lady Michelle Obama would lead the U.S. delegation four months ahead of time.
In the past week, White House Press Secretary Jay Carney has faced questions on the composition of the delegation during each of three consecutive briefings. On Monday, he wouldn't explain why a delegation has yet to be named when asked about the apparent delay by Buzzfeed's Evan McMorris-Santoro.
"I don't have any updates on the answer I gave to that question last week, which is that when we have a delegation to announce, we'll announce it, but no new information to provide today," Carney said.
Mark Bromley, chair of the Council for Global Equality, predicted an announcement would happen in January, saying his group has told the administration the delegation should consist of a strong representation of minorities, including LGBT people.
"We also hope to see the inclusion of LGBT athletes in the delegation, who could speak athlete-to-athlete to Olympians in Sochi, and of course, we would be delighted to see LGBT officials participate in the delegation," Bromley said.
At the same time that calls are being made to include LGBT people in the U.S. delegation, leaders in countries have said they're skipping the Olympics altogether. A number of European officials have already signaled they won't attend the games amid concern over Russia's human rights record.
Without explaining the decision further, French President Francois Hollande and other French officials announced they wouldn't attend the Olympics. German President Joachim Gauck and European Union commissioner Viviane Reding earlier made similar announcements.
It's possible that any LGBT person selected to attend the games would face criticism and accusations their attendance gives the appearance of tacit approval of the anti-gay atmosphere in Russia.
Gay singer Elton John was criticized for making a concert appearance in Russia as was gay MSNBC news anchor Thomas Roberts for hosting the 2013 Miss Universe pageant in Moscow. During an event last week on Capitol Hill, Louganis lashed out at both of them and told the Blade they were a "feather in Putin's cap."
John Aravosis, editor of AMERICAblog, said endorsing the idea of LGBT people going as part of the U.S. delegation to Russia was a "tough call" and added that no one from the Obama family should attend.
"I'm not sure anyone should be attending," Aravosis said. "Certainly not anyone with the last name Obama, nor anyone who has aspirations to be our next president in 2016. If there's a delegation at all, it's not a terrible idea to have someone on it who's gay or trans and outspoken about Russia. We don't need another Johnny Weir, and Thomas Roberts has hardly been a profile in courage either."
Human Rights First's Gaylord said the situation with the U.S. delegation is different because unlike with Roberts or John, someone has to represent the United States at the Olympics — even though they may face criticism.
"There may be people who take that viewpoint," Gaylord said. "We certainly at Human Rights First didn't criticize, or really take a position on something like the Miss Universe pageant. One difference may be there does need to be a delegation named, and so in that context, having an LGBT person in that delegation, at least one LGBT person, makes a lot of sense."
Rea Carey, executive director of the National Gay & Lesbian Task Force, said LGBT inclusion in the U.S. delegation to Russia would send an important message about American values.
"As Putin tries to marginalize Russian LGBT people with his outrageous policies and laws, it's important that LGBT voices are represented in our nation's official delegation to the Olympics," Carey said. "This speaks volumes about U.S. leadership, how much progress we've made to deliver freedom and justice for LGBT people, and offers hope to those who are facing the most appalling oppression in Russia and other parts of the world."
UPDATE: This article has been updated after it was posted to include a comment from Rea Carey of the National Gay & Lesbian Task Force.
Moore signs executive order to protect gender-affirming health care in Md.
Ceremony took place during Pride month reception at Government House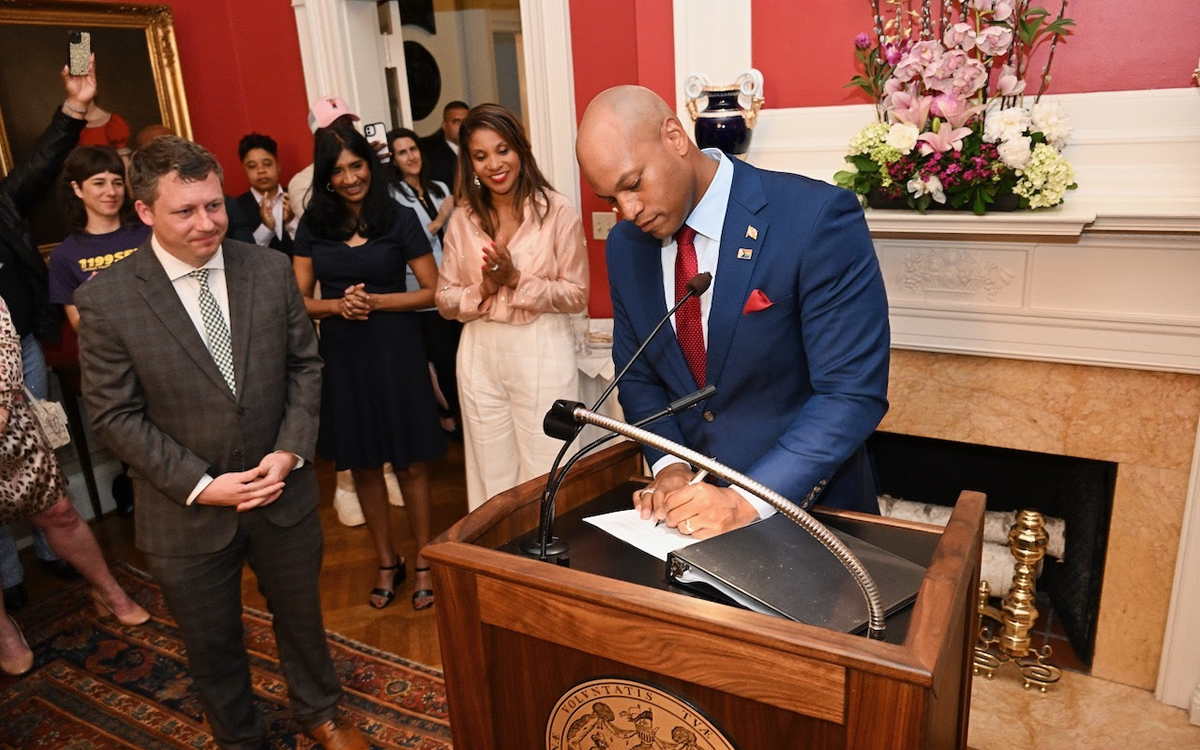 Maryland Gov. Wes Moore on Monday signed an executive order that protects gender-affirming health care in the state.
Moore signed the directive during a Pride month reception at Government House in Annapolis.
"In the state of Maryland, nobody should have to justify their own humanity," said Moore. "This order is focused on ensuring Maryland is a safe place for gender affirming care, especially as other states take misguided and hateful steps to make gender affirming care cause for legal retribution. In Maryland, we are going to lead on this issue."
"In signing this executive order, this administration is saying to all LGBTQIA+ Marylanders: You deserve to be your authentic selves — during Pride month and every month," added Lieutenant Gov. Aruna Miller. "You deserve to live safely, openly and freely; and receive the gender-affirming care you need."
Moore last month signed the Trans Health Equity Act, which requires Maryland's Medicaid program to cover gender-affirming care. Moore on March 31 signed a proclamation that proclaimed the day as the International Transgender Day of Visibility in Maryland.
Ivy Young, D.C. journalist, poet, and activist, dies at 75
A life of service dedicated to community building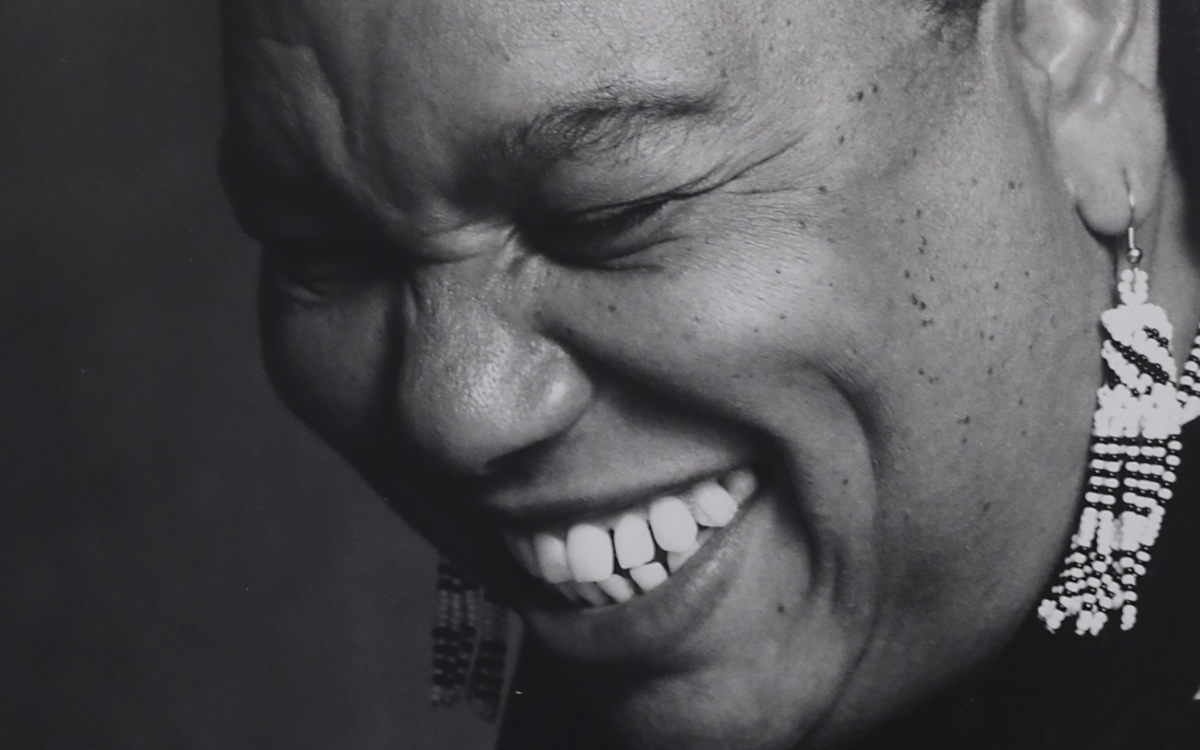 Ivy Joan Young passed away on April 24, 2023, at the age of 75. She was born to Dorothy Elizabeth (Lewis) Young and Joseph Henry Young on Dec. 23, 1947, in Washington, D.C. Both parents and her younger brother Ronald Alexander Young, Esq. preceded her in death.
Resistance framed her political activism and her life in service of justice, fairness, decency, egalitarianism, feminism, honor, principle, authenticity—all of which were among her core values. From the time she graduated Eastern High School in her native D.C. until her health declined, Young stood as a voice and advocate for a better human existence for all.
Young contributed her time and talent to community building for social justice on an international scale. She worked at VISTA in Chicago, the Center for Black Education and Drum and Spear Book Store, in D.C., the Venceremos Brigade in Cuba, Astraea National Lesbian Action Foundation in New York, the 1974 Sixth Pan African Congress hosted in Tanzania East Africa, and the Southern Africa Support Project that stood against the oppressive apartheid system in that region.
Speaking truth to power through word and song were her pathways. Young created poetry and leaves a beautifully rich and extensive body of work. She was part of the Sophie's Parlor women's radio collective on WPFW-FM Pacifica radio, reported news for WHUR-FM Howard University radio, served as general manager at WWOZ-FM jazz radio in New Orleans, Public Affairs Director for WBAI-FM in NYC, and wrote for the Southern Africa News Collective.
The National Gay and Lesbian Task Force launched the first initiative on behalf of lesbian and gay families in 1989 to secure recognition of lesbian and gay rights. It chose Young as its Family Project Director and in that role Young wrote and published the first-ever Domestic Partners Manual. She was an organizer for Lesbians and Gays for Jesse Jackson in 1988 and consulted the People of Color stage at the National March on Washington for Lesbian and Gay Rights in 1987.
Twin loves of music and justice led Young to serve as a U.S. delegate to the 1985 Third International Festival of New Song in Ecuador. She staffed both the Smithsonian Institution's Program in African American Culture, and the Center for Folklife and Cultural Heritage's Folklife Festival. Additionally, she served as staff of the Roadwork women's cultural production company that organized SisterFire concerts 1982-85, the National Conference for Women in Radio, administrator for Sweet Honey in the Rock 2001-2011, editor for the Sweet Honey in the Rock documentary, Gotta Make This Journey, and member of "In Process…", Sweet Honey's song workshop.
Young's surviving family members are her youngest sibling Michelle Marie Young, nieces Jade Michelle Keith and Camille Adrienne Keith, and great-niece Joy Anajli Jade Manning, who are among so many friends and colleagues that love and respect her and who celebrate her life, memory, and unwavering dedication to justice.
A late summer community event to celebrate Young's life and legacy is being planned. Details are forthcoming. For updates send inquiries, visit bit.ly/REMEMBERIVY.
For media inquiries, contact Jade Keith, [email protected].
Federal judge halts enforcement of Fla. trans healthcare ban
Advocacy groups challenged Senate Bill 254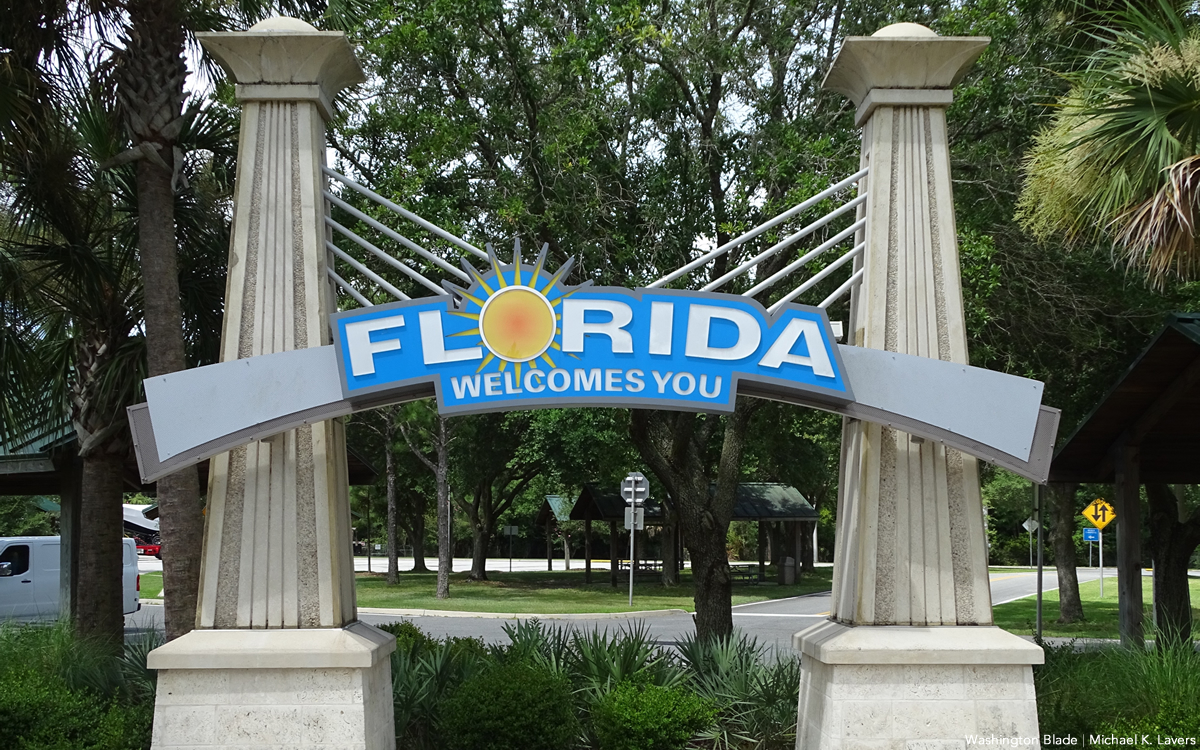 In his 44 page ruling, Judge Robert Hinkle of the U. S. District Court for the Northern District of Florida has barred the state from any further enforcement action against transgender youth or their parents from seeking appropriate gender-affirming care.
Hinkle's ruling allows Florida parents challenging the ban to access necessary medical care for their trans children while the legal challenge to the bans continues. The ruling blocks enforcement of Florida state Boards of Medicine and Osteopathic Medicine rules banning established medical care for trans adolescents as well as provisions in Senate Bill 254 that codify those rules into state law with added criminal and civil penalties.
In his summary Hinkle wrote: "Gender identity is real. Those whose gender identity does not match their natal sex often suffer gender dysphoria. The widely accepted standard of care calls for evaluation and treatment by a multidisciplinary team. Proper treatment begins with mental health therapy and is followed in appropriate cases by GnRH agonists and cross-sex hormones. Florida has adopted a statute and rules that prohibit these treatments even when medically appropriate."
In today's ruling the court indicated that the plaintiff parents are likely to succeed in their claims that SB 254 and the Boards of Medicine rules unconstitutionally strip them of the right to make informed decisions about their children's medical treatment and violate the equal protection rights of trans youth by denying them medically necessary, doctor-recommended healthcare.
The challenge to the Boards of Medicine and SB 254 healthcare bans is likely to proceed quickly to trial.
The families are represented by Southern Legal Counsel, GLBTQ Legal Advocates and Defenders, the National Center for Lesbian Rights and the Human Rights Campaign, which issued the following statement:
"Today's ruling is a powerful affirmation of the humanity of transgender people, the efficacy of well-established, science-based medical care, and of the rights of parents to make informed healthcare decisions for their children. The court recognized the profound harm the state of Florida is causing by forcing parents to watch their kids suffer rather than provide them with safe and effective care that will allow them to thrive. We are incredibly relieved that these Florida parents can continue to get healthcare for their children while we proceed to challenge these bans and eventually see them fully overturned."
Read the ruling: