Pinkwashing & Israeli occupation – not so complicated
LGBT delegation missed chance to meet gay Palestinians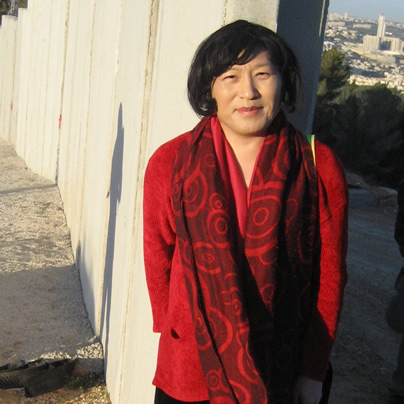 BY Pauline Park
"The concept of 'pinkwashing' emerged as a hot topic throughout the week," Kevin Naff wrote of his participation as part of "a delegation of nine LGBT leaders from the United States" to Israel in November ("Israel as 'gay heaven'? It's complicated," Times of Israel, Nov. 10). The delegation tour was sponsored by Project Interchange, a program of the American Jewish Committee, which is aggressive in its defense of the Israeli occupation of Palestine.
Naff quotes a speaker who addressed the group, Gal Uchovsky, as telling the delegates "that we had arrived in 'gay heaven'" and that Israel is "the best LGBT country in the world" whose "LGBT residents face no serious problems that he could identify." My Israeli friends would certainly contest Uchovsky's absurd claim that LGBT Israelis "face no serious problems." Fortuntely, Naff was able to recognize Uchovsky's propaganda for what it was.
One would get a very different impression speaking primarily or exclusively with wealthy gay Jewish Israeli men in North Tel Aviv — as Naff and his fellow delegates seem to have done — than if one spoke with LGBT Israelis from more marginalized communities, including lesbians and bisexuals, who often feel marginalized by gay men in Tel Aviv and elsewhere in Israel; transgendered women, who face police harassment and brutality in Tel Aviv and other cities in Israel just as they do in New York and other U.S. cities; Israelis who face discrimination because of their of Mizrahi (Sephardic) Jewish ethnic origins; or refugees from Africa and elsewhere who may be LGBT (though not necessarily openly so) but who have no right to remain in Israel, because the state of Israel does not recognize non-Jewish economic refugees or those fleeing political persecution — regardless of their sexual orientation or gender identity.
And that's not even to mention the pervasive discrimination that Palestinians with Israeli citizenship face. As Prof. David Lloyd argued persuasively in a December 2013 analysis for the Electronic Intifada, the crucial distinction between "citizenship" (ezrahut) and "nationality" (le'um) in Israeli law privileges Jewish Israelis over Palestinians living in Israel because "citizenship" is in effect a second-class citizenship without nationality status.
"Some critics claim the country's embrace of LGBT rights is merely a propaganda effort to claim the mantle of modernity and establish a stark contrast to homophobic regimes in the West Bank, Gaza and elsewhere in the Middle East," Naff writes. In doing so, Naff is in fact rearticulating the very discourse in which Uchovsky was engaging in when describing Israel as a gay paradise — the attempt to use Israel's record on gay rights (supposedly better than that of its Arab and Muslim neighbors) as a justification for an Israeli occupation that is illegal under international law, or at the very least as a means to distract attention from it.
Naff's delegation appears to have met with only one Palestinian — "a scholar and Fatah and PLO adviser," Abu Zayyad. But meeting with a single official with the Palestinian Authority — widely viewed by many West Bank Palestinians as little more than a tool of the Israeli occupation — hardly constitutes balance when the rest of the tour was devoted to meeting with LGBT Israelis and Israeli officials.
"The focus of the visit — LGBT issues — was often overshadowed by the frustrating stalemate of the Palestinian-Israeli conflict. Why can't the two sides come to an agreement on a two-state solution? It's complicated," Naff writes. And yet, is the issue of the Israeli occupation of Palestine really that complicated? For all of the complications and complexities of the situation, it is at root quite simple: the indigenous people who have lived in Palestine for centuries are being systematically dispossessed of their land and their rights by a foreign military occupation that is illegal under international law and that even the United States does not recognize as legitimate. And that occupation makes no exception for Palestinians who might be LGBT/queer, who face the same restrictions and daily humiliations living under Israeli occupation as non-LGBT Palestinians. And contrary to propaganda in circulation, Israel is not and cannot be a haven or a refuge for LGBT Palestinians because there is no such thing as refugee status for non-Jews in Israel, regardless of sexual orientation or gender identity.
Rather than hearing pinkwashing propaganda from the likes of Gal Uchovsky, Naff and his colleagues would have learned far more if they had met with Palestinian villagers and farmers under siege from Israeli settlers and the Israeli military in the West Bank, as I have. I participated in the first U.S. LGBTQ delegation tour of Palestine in January 2012 and met with many Palestinians — both LGBT and non-LGBT — throughout the West Bank, from Nablus in the north to Hebron in the south and Ramallah in between. Staying two nights with a Palestinian family in Dheishe in Bethelem, one of the largest refugee camps in the West Bank, I had the opportunity to speak at length with Palestinians about conditions in the occupied territories.
Naff expresses his disappointment with the decision of alQaws and Aswat to decline the invitation to meet with his delegation. AlQaws and Aswat, two of the leading Palestinian LGBT groups, are doing vital work on behalf of queer Palestinians under extremely difficult circumstances that no U.S.-based LGBT organization has to face. The 16 members of my delegation met with members of both alQaws and Aswat for extensive discussions about the impact of the occupation on LGBT Palestinians, and those discussions were productive and enlightening. It seems to me that Naff's group of relatively privileged LGBT Americans should have recognized how problematic it was to demand that LGBT/queer Palestinians either facing pervasive discrimination within Israel or living under a crushing foreign military occupation in the West Bank engage them in dialogue, which is the privilege of the powerful. True dialogue is simply not possible when one party is holding a gun to the other's head, which is what "dialogue" with a people living under a brutal and illegal military occupation represents.
I might add that members of Naff's delegation could have found opportunities to engage with LGBT/queer Palestinians even before leaving the U.S. and could do so now that they are back from their tour; they can also feel free to engage members of New York City Queers Against Israeli Apartheid if they wish to hear our views on Palestinians and the Israeli occupation.
The conclusion I have come to is that pinkwashing does nothing for queer Palestinians and arguably makes things worse by generating more support for Israel and the occupation in the U.S., Europe and elsewhere. The liberation of queer Palestinians is inseparable from that of Palestinian society as a whole; whatever privileges wealthy gay Jewish Israeli men may enjoy in the affluent districts of North Tel Aviv do nothing for queer Palestinians being crushed by a brutal and illegal foreign military occupation that is daily dispossessing more and more Palestinians of their lands and their homes.
Given the intransigence of the government of Binyamin Netanyahu — the most right-wing prime minister in Israeli history — and his determination to move forward with the ethnic cleansing of East Jerusalem and the de facto annexation of the West Bank, it seems to me that only boycott, divestment and sanctions (BDS) against apartheid Israel will advance the cause of the peaceful resolution of the impasse that the Israeli government itself has created with its endless occupation of Palestine and construction of an apartheid regime.
Pauline Park is a member of New York City Queers Against Israeli Apartheid, founded in 2011. She was a member of the first U.S. LGBTQ delegation to Palestine in January 2012.
(Kevin Naff responds: After members of our LGBT delegation expressed concerns that we were not given access to more of the Palestinian perspective, Project Interchange arranged a follow-up conference call in November with Dr. Khalil Shikaki, director of the Palestinian Center for Policy & Survey Research. I shared Pauline Park's concerns over pinkwashing, but Project Interchange worked hard to present a balanced itinerary, which included visits to the West Bank, Ramallah and the edge of the Gaza Strip. I welcome Park's invitation to learn more about NYCQAIA and will follow up with her.)
WaPo's disgusting effort to rehabilitate Marjorie Taylor Greene
We need to marginalize the haters, not normalize them
Washington Post reporter Paul Schwartzman, who is a good writer, is apparently trying to get us to change our view of the vile Marjorie Taylor Greene (R-Ga.). He also asked us to care about what former Rep. Madison Cawthorn (R-N.C.) is doing now. Last week he claimed Greene is adopting a more measured tone in Congress. Back in October he wrote, "What does Madison Cawthorn do now?" My thoughts on that were: Who gives a f—k?
Just last week, Greene tweeted about D.C., as reported by Petula Dvorak in the Post, "Washington, DC is a crime ridden hell hole." "Congress should revoke home rule. Our nation's Capital is an embarrassment." Greene also tweeted as recently as this past June calling for the end of Pride month, wildly claiming that straight people will become extinct — and claiming, with the usual dearth of evidence, that the Uvalde gunman was a "cross-dressing loner." Guess Schwartzman thinks that is a more measured tone. I am not sure why anyone would want to make Greene sound like anything other than the sick person she is. Doing so on the front page of the Post Style section is disgusting. 
I don't know if these topics are assigned to Schwartzman or if he comes up with them himself, either way the Post should be embarrassed to publish them. Greene said, as reported by CNN, "January 6 was just a riot at the Capitol and if you think about what our Declaration of Independence says, it says to overthrow tyrants." On the 2020 presidential election: "I proudly objected on Jan. 6," Greene said. "I would object again today because I know for a fact there was so much wrong in that election and I believe it was stolen. Do I know how? No, I don't know how." Not only is she vile, she is dumb, and based on that I don't know what it says about the people who vote for her. But the reality is the Post shouldn't be trying to give her any good press. She is as bad as Trump, Kanye West and all their cohorts. It makes one wonder if the Post and Schwartzman will soon find a way to say something positive about West.
Part of the problem in our country today is people trying to make the likes of Taylor Greene in any way acceptable — they are not. The next time Greene again says something outrageous, which of course she will, are Schwartzman and the Post going to apologize for this column? The better choice would have been not to write it, or publish it, in the first place. Who are the readers the Post thinks will care about this? Which of their readers are clamoring to read such a column? Again, it's not only the Post publishing stories like this, but they have made themselves an easy target.
Post columnists Erik Wemple and Dana Milbank have both written about how wrong the Post, and numerous other publications, got the election. How they followed the pack predicting a red wave and how Democrats, and President Biden, were all being set up to lose the Congress. I wrote about this in the Blade. Where are the apologies? Where have they been from any of the media, at least what people perceive as the liberal media — Washington Post, New York Times, Politico, MSNBC — that all got it wrong and not one of them has apologized to their readers or viewers for misleading them. 
It is getting harder and harder to find any media that isn't simply driven by ratings or clicks on their website. The Post has such outrageous headlines on their website for columns appearing in the print edition that you can't even find the column. Known as clickbait, it has taken over. The Post should remember they aren't the National Enquirer, but maybe that's their goal.
We need to marginalize the haters. We cannot normalize them if we want to save our country. That doesn't mean the Post and other publications shouldn't report on what they do, but it should be reporting, not trying to make them acceptable, which is what Schwartzman's column seems to be trying to do for Greene. The headline alone does that as on the front page; it reads "A different shade of Greene," and on the second page of the story continues, "Once a MAGA megaphone, now a more measured voice."
One must seriously question whom the Post thinks they are talking about.
Peter Rosenstein is a longtime LGBTQ rights and Democratic Party activist. He writes regularly for the Blade. 
Underfunded, undermined and unabashedly victorious in Brazil
Country's LGBTQ politicians are bringing diversity to democracy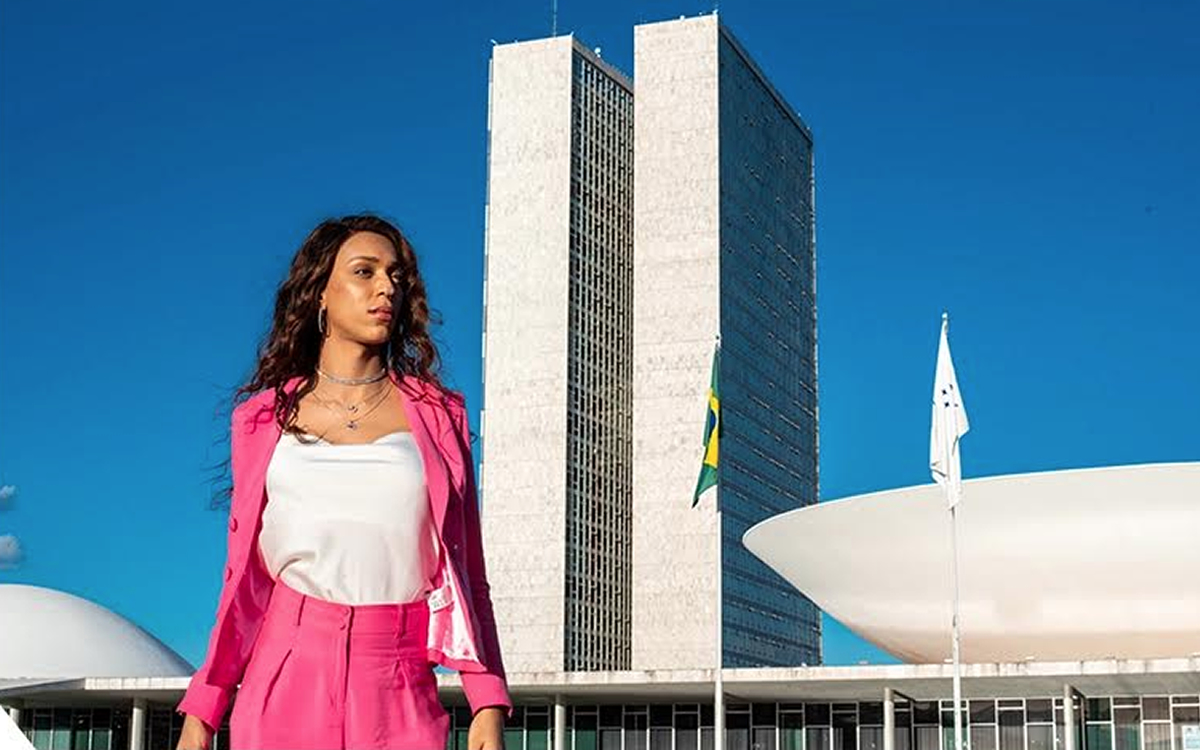 Imagine a group of 18 winners where you'll find only one white man. The recent election in Brazil not only brought back former President Lula, but also doubled the numbers of out LGBT+ representatives in both the national and state legislatures. Out of these 18 elected officials; 16 are women, 14 are black and five are trans. There is only one white man in the group.
Women, LGBT+ and Black people have always showcased political leadership in their communities. But the path to occupy a space in Brazilian institutional politics is often violent and expensive. In recent years, many organized social movements have directed their efforts to set the agenda for public debate into the intersectional realm and support community leaders. In a poll VoteLGBT conducted in 2017 during the São Paulo Pride parade, the biggest in the world, only 45 percent of Pride participants surveyed thought that identity matters when choosing a candidate. In 2022, 85 percent believed so.
Despite the many obstacles and violence they face, Brazilian LGBT+ leaders are gaining political power, often being the most voted individuals in their states or cities. Many trans women who won big in their cities in 2020 advanced to higher positions in 2022. Four LGBT+ people (all women) were elected to congress: Three of them Black and two of them trans, a major breakthrough for LGBT+ political participation.
In Brazil, campaigns are publicly funded. Taxpayers' money goes to parties' leadership who can pretty much do whatever they want with it. There are rules made to fight the underrepresentation of women and Black population, but they are often corrupted by fraud.
Party leaders are often older rich white cis men who focus their efforts and financial support to old allies. LGBT+ politicians receive an average of 6 percent of the legal limit for what parties can provide to a single candidate. When interviewing 30 of those who ran in 2020, we came across three trans women who didn't have enough to eat during their campaigns and still won their seats. Our vote is the cheapest in the election market.
Once elected, LGBT+ officials often face discrimination from their peers in the chambers, many times from their own parties. In a poll we did in 2021 we found that more than half of LGBT party members reported facing discrimination. And those who decided to report it found that there's no accountability for LGBTphobia inside the parties.
Not to mention the constant death threats that (especially) Black and (especially) trans women face when elected or running for office. City Counselor Benny Brioly, who is Black and trans, had to flee the country in 2020 after public security forces refused to offer her protection, which was her legal right. In 2022 she kept getting death threats from a congressman, from his official Cabinet's email. Erika Hilton and Duda Salabert, the first trans women elected for congress in 2022, had to conduct campaign activities with armed security and bulletproof vests.
It seems like the world is looking for the tools we are developing to fight extremism and LGBTphobia. International organizations have long supported many of those initiatives. The partnership and support from organizations like the National Democratic Institute and the LGBT Victory Institute have been fundamental to promote a comprehensive approach to such a complex issue.
VoteLGBT's innovative research strategies have a political and historical importance due to the lack of official data about the LGBT+ population in Brazil. Research has been fundamental for us, not only to give visibility to our issues and set the agenda for public debate, but also to better strategize where to allocate resources. Since 2021 we have been investigating the parties, conducting in-depth interviews with candidates and LGBT caucus. We've produced a list of 327 out LGBT candidates in the 2022 election cycle with their racial and LGBT+ identity self declared. That had never been done before.
We've offered direct support through organizing a series of webinars, creating downloadable toolkits, conducting pressure campaigns on parties, lobbying the Supreme Electoral Court for them to produce official data on our leadership, creating a gallery with over 300 LGBT+ candidates and their priorities, and offering confidential psychological support, especially after such a violent campaign.
It would be dishonest, though, to claim any part of such astounding victories. Each of those candidates struggled to run their underfinanced and understaffed campaign, and still created strategies to reach and amplify their audience brilliantly. Also, we are not the only ones on the task. There are other organizations who are great examples and partners.
Brazil's recent election results show us that an intersectional approach to the issue of political representation is not only possible, but potent. LGBT+ candidates earned over 3.5 million votes. Of those votes, a third went to trans women. Seven in 10 went to a Black candidate. Brazilian voters are showing us what kind of democracy they are willing to fight for. Without diversity there is no democracy.
'Queer' evolves from hateful epithet to expression of pride
NYT criticizes HRC's Robinson for use of term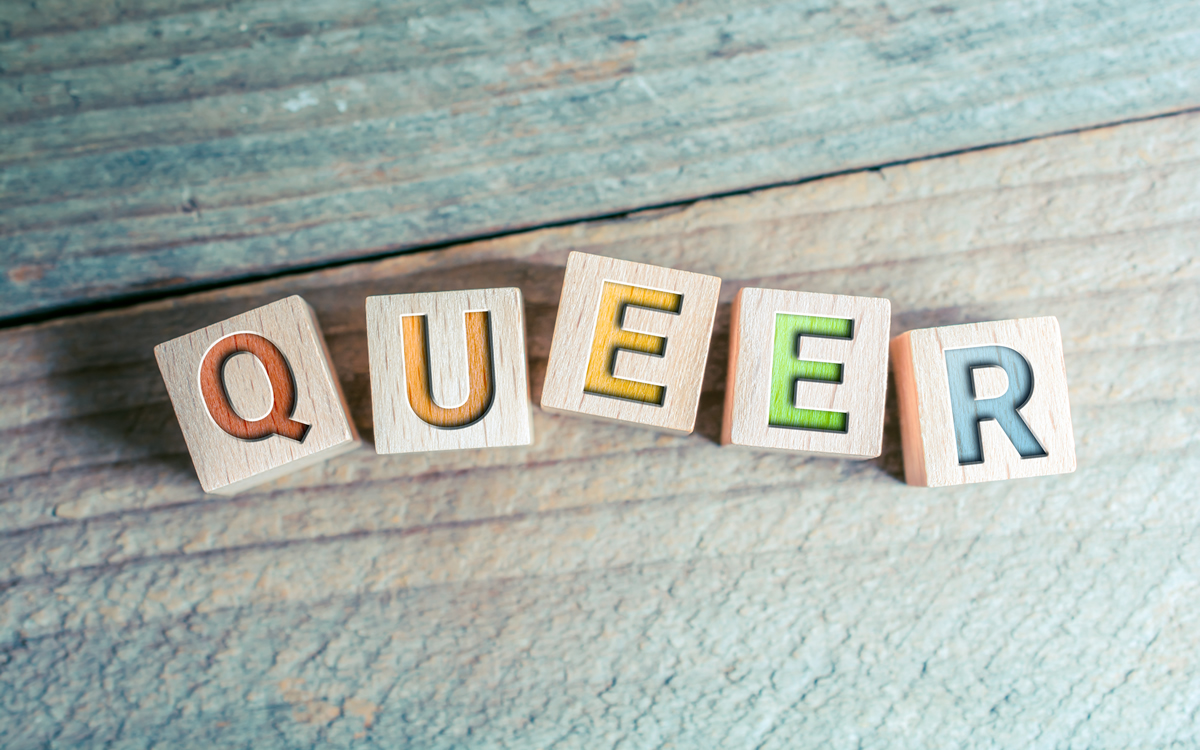 It hit me one morning this fall as I woke up: I've turned 70.
As I've been celebrating this milestone, I've marveled at the changes that have occurred for our LGBTQ community during my lifetime.
Marriage equality, Pete Buttigieg (or any LGBTQ person) running for president and/or the fab queer rom-com "Bros" would have been unimaginable when I began coming out 50 years ago.
Then, just three years after the Stonewall uprising, I and many other LGBTQ folk felt far more shame than pride about our queerness.
Most of us in that era wouldn't have dreamed that, decades later, not only LGBTQ teens, but queer people our age would have marched, out and proud, in Pride parades. We'd never have thought that in the 21st century any of us would ever proudly say, shout or chant "we're queer!"
Nothing is more emblematic to me of the progress made in LGBTQ rights from Stonewall to today than the evolution of the word "queer" from a hateful epithet to an expression of pride.
Today, the term "queer" can be found everywhere from news outlets (including NPR, the Blade, the New York Times and the Washington Post) to museum exhibits such as "Queering the Crip, Cripping the Queer" at the Schwules Museum Berlin through the end of January and "Queer Creativity Through the Ages: Artwork from the Center on Colfax Open Art Studio" at the Denver Art Museum through Dec. 31.
I can't think of any of my under 60 friends, hetero or LGBTQ who don't use the word "queer." Sometimes they're proudly writing it on Pride parade signs. Often, they use it as a neutral adjective. The way you'd say "they're from Boston" or "he's about six-feet tall."
Many of my over-60 pals are beginning to use the word "queer." If they're not comfortable using it about themselves, they're increasingly comfortable with others using it. My 70-something hetero cousins, who are LGBTQ allies, no longer feel I'm putting myself down when I say I'm queer.
Given that "queer" is so often used as an affirmation of identity or neutral descriptor, I was surprised when New York Times columnist Pamela Paul recently lamented the popularity of the "q-word."
I'm an avid reader of Paul's column. Paul, a former editor of the New York Times Book Review, is, like many writers, obsessed about language. She's an astute observer of the culture and of how we use words.
Yet, I can't help but wonder what Paul was thinking. "Language is always changing – but it shouldn't become inflexible," she wrote, "especially when new terminologies, in the name of inclusion, sometimes wind up making others feel excluded."
Paul, who is hetero, worried that the widespread use of "queer" excludes LGBTQ people who don't identify as queer. She was upset that so many Gen-Zers identify as queer, and annoyed that "gays and lesbians can feel crowded out" under the LGBTQ umbrella.
Paul chided new Human Rights Campaign president Kelley Robinson for using the word "queer," and not saying the words "gay," "lesbian" or "bisexual" in a video where she introduced herself.
People at HRC do say "gay," "lesbian" "bisexual" "transgender" and "nonbinary," Robinson wrote in response to Paul's column in a letter to the Times.
"I identify as a Black queer woman," Robinson wrote, "and when I say 'queer,' it's to be as inclusive as possible, to re-center those at the margins, to embrace our differences and to embrace our power, too."
Robinson nailed what attracts so many of us to the word "queer."
Of course, many LGBTQ boomers and Gen-Xers vividly recall when "queer" was a homophobic slur.
A hetero friend remembers when she was seven riding on a school bus. "I was mad at a kid," she told me, "I wanted to call him something mean. So I said he was 'queer.'"
"My sister told me not to say that again," my pal added, "She said it was too horrible to tell me what it meant."
But in recent decades (starting with AIDS activists), we've reclaimed the word "queer." We've taken away its sting: transformed it from a hate-mongering, othering slur to a source of power.
It's hard to think of a more inclusive word than queer. It includes and values all LGBTQ folk. In the wake of the Colorado Springs LGBTQ club shooting, it's more important than ever to be proudly queer.
Kathi Wolfe, a writer and a poet, is a regular contributor to the Blade.