D.C. Council candidates court LGBT voters
Graham, Bonds face opposition in April primary
LGBT voters could play a key role in determining the nominees for at least three of the six D.C. Council seats up for grabs in the city's April 1 Democratic primary, according to activists familiar with the candidates.
Similar to past years, nearly all of the candidates who are favored to win or who have a shot at winning their primary contests and the general election in November are strong supporters of LGBT rights.
In the April primary, D.C. Council Chair Phil Mendelson (D-At-Large), Council member Mary Cheh(D-Ward 3), and Council member Kenyan McDuffie (D-Ward 5) are considered strong favorites to win in the primary and general election. Cheh is running unopposed in the primary.
Mendelson and Cheh are longtime supporters of the LGBT community and McDuffie has been supportive on LGBT issues since winning his seat in a special election in 2012.
Council member Anita Bonds (D-At-Large) and four-term Council member Jim Graham (D-Ward 1), who's gay, are running in competitive races in the primary, in the opinion of some political observers, although most knowledgeable observers consider them the clear front-runners.
Bonds, who has been involved in D.C. politics since the early 1980s, has a long record of support for LGBT rights. And Graham, the former head of the Whitman-Walker Clinic, has been among the Council's strongest advocates on LGBT and AIDS issues during his more than 15 years as a Council member.
The remaining Council race on the primary ballot will be for an open seat in Ward 6, which is being vacated by Council member Tommy Wells, a Democrat who's running for mayor. Three Democratic candidates running in the primary – Charles Allen, Wells' former chief of staff; Darrel Thompson, and Shelonda Tillman – have expressed strong support on LGBT issues and are expected to compete for support from the large number of LGBT residents that live in Ward 6.
Graham's longstanding reputation as a champion for his Ward 1 constituents — both gay and straight — would normally make him a shoo-in for winning election to a fifth term. But an 11-2 vote by his Council colleagues last spring to reprimand him on grounds that he violated the Council's ethics rules in 2008 by improperly interfering with negotiations over a Metro development contract have raised questions over whether his support in the ward has eroded.
The Council's vote to reprimand Graham came shortly after the city's independent ethics board, headed by gay former D.C. Attorney General Robert Spagnoletti, issued an opinion saying Graham did not violate any laws but committed an ethical breach as a city official by intervening in the contract process.
Graham has disputed the claim that he did anything improper, saying he pushed for awarding the contract to one developer over another because the one he favored was better qualified to do the work on a project located in his ward.
Lesbian Democratic activist Barbara Helmick, a longtime resident of Ward 1, said she has voted for Graham in the past but is undecided on whether to vote for him this time.
"Certainly the ethics question has raised eyebrows," Helmick said. "But Jim has done a lot as a Council member and he has basically done a good job for his constituents."
Helmick, like other Ward 1 residents, said she's looking at Graham's two remaining opponents in the primary, civic activists Bryan Weaver and Brianne Nadeau. Both have been strong supporters of the LGBT community. A third opponent, Beverly Wheeler, a former aide to Council Chair Mendelson, dropped out of the race last week, citing family related issues.
Ward 1 is believed to have the largest concentration of LGBT residents among the city's eight wards and is home to two LGBT community centers, one of which – Casa Ruby – reaches out to the LGBT Latino community. Activists say that Graham's prospects for winning the primary would increase significantly if he can retain the support of LGBT voters who have backed him overwhelmingly in past elections.
No Republican, Statehood Green Party or Libertarian Party candidate entered the Ward 1 Council race this year, a development that means Graham would likely face one or more lesser known independent candidates in the November general election if he wins the Democratic nomination in the primary.
Bonds, meanwhile, is being challenged by four other Democrats in the primary in her race for one of two at-large Council seats that will be on the ballot in the November general election. In a process that has often confounded voters, one of the two seats is reserved for a non-majority party candidate under the city's election law, which means a Democrat cannot compete for the second seat.
Gay D.C. Council member David Catania (I-At-Large) has held the so-called non-Democratic seat since 1997, when he won a special election to fill the then vacant seat. He has been re-elected four times since then, but this year Catania said he's strongly considering giving up his Council seat to run for mayor.
As an independent, he doesn't have to make a final decision on whether to seek re-election to the Council or enter the mayoral race until June. Many of the city's political pundits believe Catania will run for mayor, clearing the way for others to compete for his Council seat.
Gay Republican activist Marc Morgan, a Ward 1 Advisory Neighborhood Commissioner, is running unopposed in the Republican primary for one of the two at-large seats. Should Catania run for mayor, Morgan could be in a strong position to compete for the non-Democratic seat.
A Libertarian Party candidate, who is running unopposed in his party's primary, and one of two Statehood Green Party candidates running in that party's primary, will be competing with Morgan for the non-Democratic seat in the November election.
Another openly gay candidate, Libertarian Party activist Martin Moulton, is running unopposed in the Libertarian primary for the city's U.S. shadow representative seat. Moulton is expected to compete for the shadow seat in the November general election against Democrat Franklin Garcia, who's running unopposed in the Democratic primary in April.
Out of the four Democrats running against Bonds in the primary, Nate Bennett-Fleming, who currently holds the U.S. shadow representative seat, is considered to be her strongest opponent. Bennett-Fleming has expressed strong support for LGBT rights and won the endorsement of the Gertrude Stein Democratic Club, the city's largest LGBT political group, when he ran for the seat in 2012.
The city created shadow U.S. Senate seats and one shadow House of Representatives seat as unpaid lobbying positions to advocate for D.C. statehood and voting representation in Congress.
Although some consider the shadow seats to be of little value because they have no official connection with the U.S. Congress, Bennett-Fleming received more than 43,000 votes when he won the Democratic primary for the seat in 2012. In the 2012 general election, Bennett-Fleming received nearly 207,000 votes.
When Bonds won the at-large seat in a special election last April she received 18,027 votes, or 31.4 percent, in a seven-candidate race with one of the lowest voter turnouts of any D.C. election ever held.
The voter turnout is expected to be larger in this year's April 1 primary and Bonds' wider name recognition and longstanding involvement in city politics gives her an edge over Bennett-Fleming and the other three candidates, according to most pundits. But Bonds and her LGBT supporters say she is waging an aggressive outreach effort to capture the LGBT vote to boost her re-election prospects.
Elissa Silverman, a Democrat who came in second behind Bonds in the 2012 special election, reportedly is considering changing her party affiliation from Democrat to independent to run for the non-Democratic at-large seat in the general election.
Virginia Beach high school students stage walkouts to support transgender rights
City's school board approved policy to out trans students to parents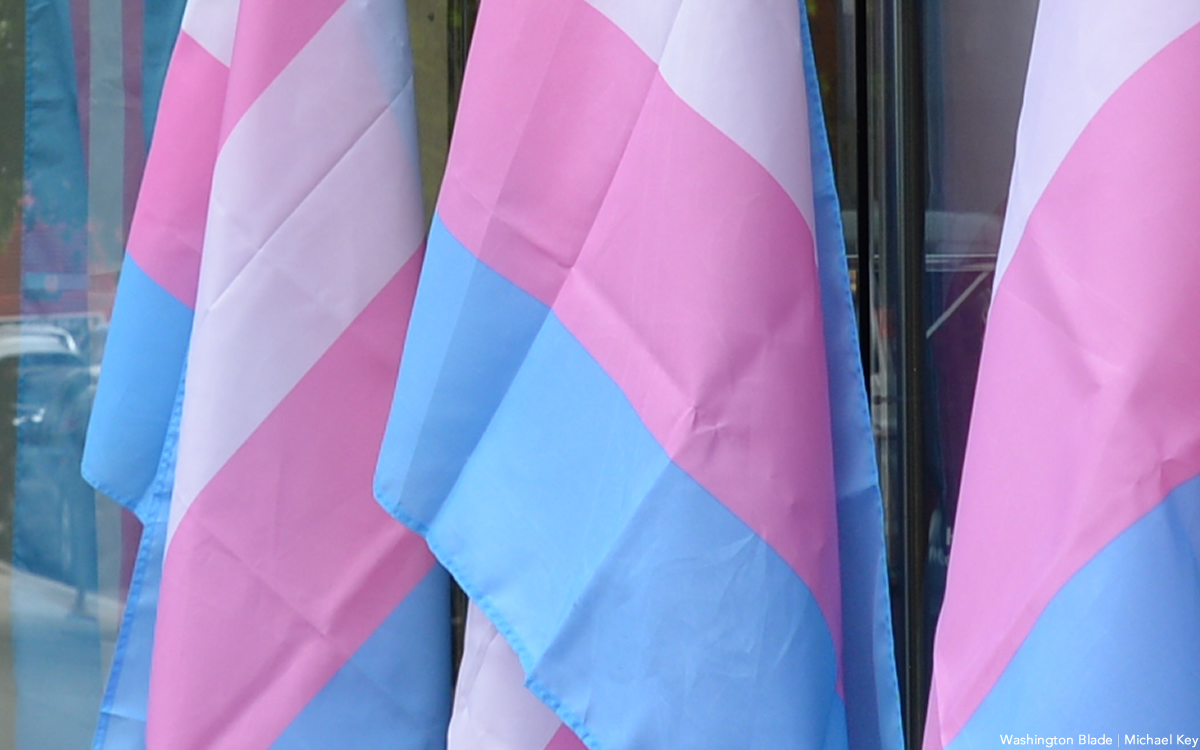 Students at five Virginia Beach high schools on Friday staged walkouts in support of transgender rights.
The walkout is in response to the Virginia Beach School Board approving policy 5-31, which the Pride Liberation Project says will require schools to out trans students to their parents.
Students have been organizing walkouts across the state since Republican Gov. Glenn Youngkin earlier this year announced new guidelines for trans and nonbinary students.
"Students like me aren't going to be able to talk to our teachers if we're constantly worried about our school officials calling home to forcibly out us," AJ, a trans Kellam High School Student, told the Pride Liberation Project.
Pepco, Exelon announce $2.7 million in funding for four minority-owned businesses
'It's good business sense to bring more people to the table'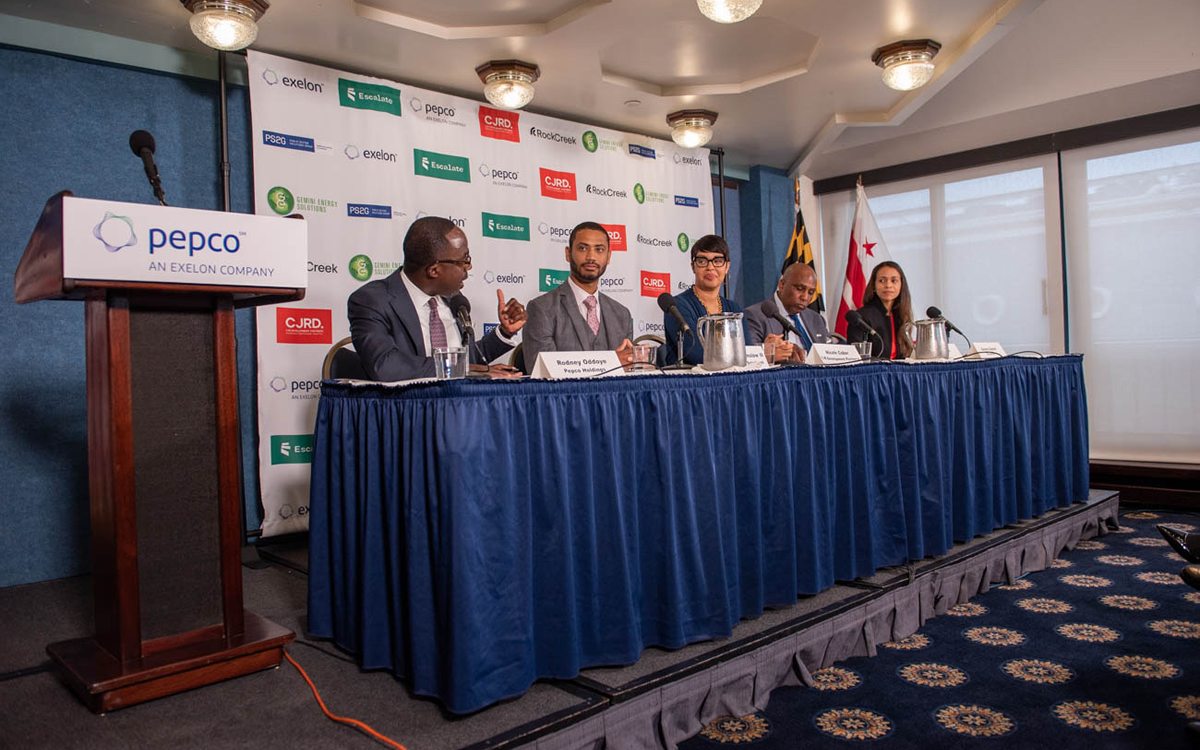 Pepco and Exelon announced a $2.7 million investment in four minority-owned businesses on Friday.
"Today's been a long time coming," said Pepco Vice President of Governmental and External Affairs Valencia McClure.
Pepco's parent company, Exelon, launched the Racial Equity Capital Fund (RECF) in 2022 to expand capital access to diverse businesses. This latest $2.7 million investment is just a portion of RECF's $36 million in funding.
At the announcement, D.C. Mayor Muriel E. Bowser spoke about the other ways Pepco and Exelon have "put their money where their mouth is" through their partnership with the D.C. Infrastructure Academy. She reported that all 22 of the residents that graduated from the program last week have a job offer from Pepco.
"We know that is not just a job, but a career," she said to the crowd's applause. "We know that working together, we can invest in D.C. residents, provide opportunity, and ensure that our D.C. businesses are a part of D.C.'s growing prosperity."
The four minority businesses that received funding were Gemini Energy Solutions, Public Sector Solutions Group, CJR Development Partners, and Escalate.
"It's good business sense to bring more people to the table," said fund recipient Nicole Cober, CJR Development's Principle Managing Partner.
Gemini Energy Solutions, which is Black owned, received $1 million, the most of the four companies. Its mission is to equitably scale energy efficiency to marginalized communities. For the founder and CEO Anthony Kinslow II, this investment means that he is able to get paid and advance the work of his organization.
"We are now able to accelerate the work in our software and technology development," he said. "What we were going to do in two years, we are now going to do in six months."
For Escalate, a workforce development platform focused on frontline worker retention, the funding means that it will be able to double the pay for frontline workers.
Public Sector Solutions Group CEO Darryl Wiggins emphasized that this investment was not just 'charity' work, but mission-driven work.
"The principle and the intent is greater than the money we receive," he said. Public Sector Solutions is Black owned.
Public Sector Solutions Group received a $600,000 debt investment; CJR Development, a minority and woman-owned small business, received a $600,000 debt investment; and Escalate, a majority Black and woman-owned company, received a $500,000 equity investment.
Exelon launched the RECF in partnership with RockCreek, one of the world's largest diverse-owned global investment firms, in 2022. The RECF expands capital access to diverse businesses so they can create more jobs, grow their companies and reinvest in their neighborhoods and communities, according to a statement from Exelon.
New RECF applications are accepted on a rolling basis. Interested businesses may apply online or contact RockCreek at [email protected] for more information.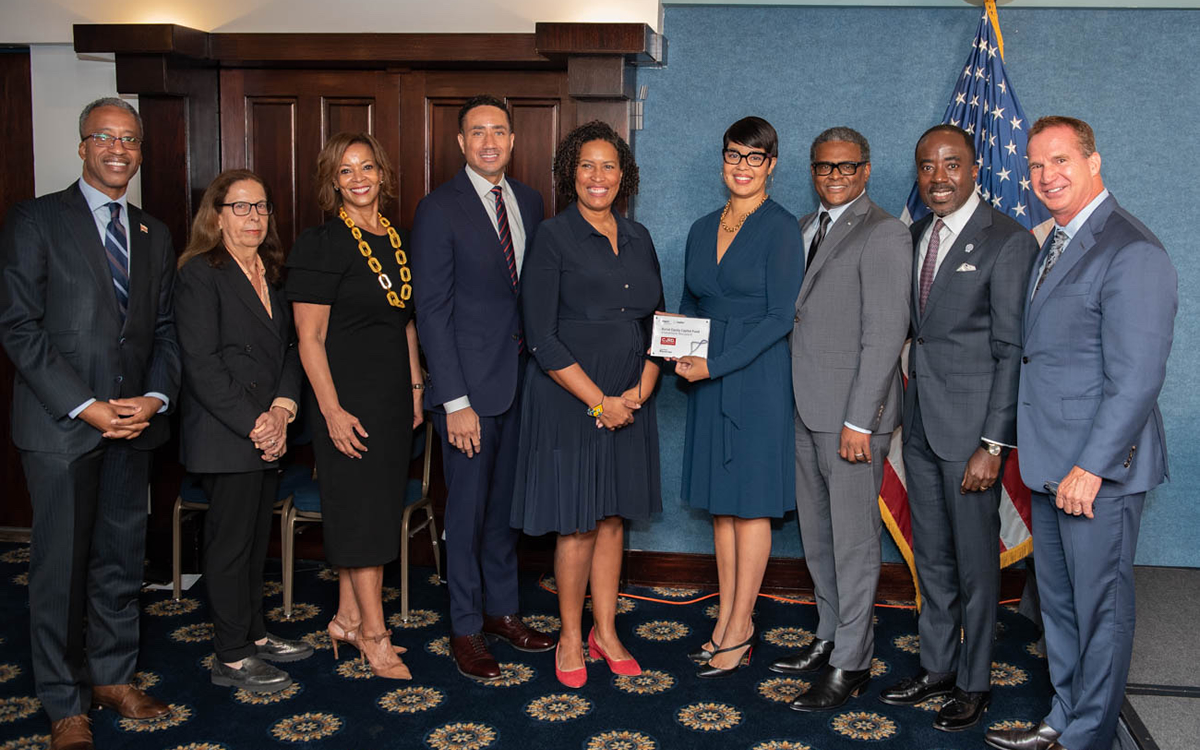 Comings & Goings
Armstrong recognized with Lifetime Achievement Award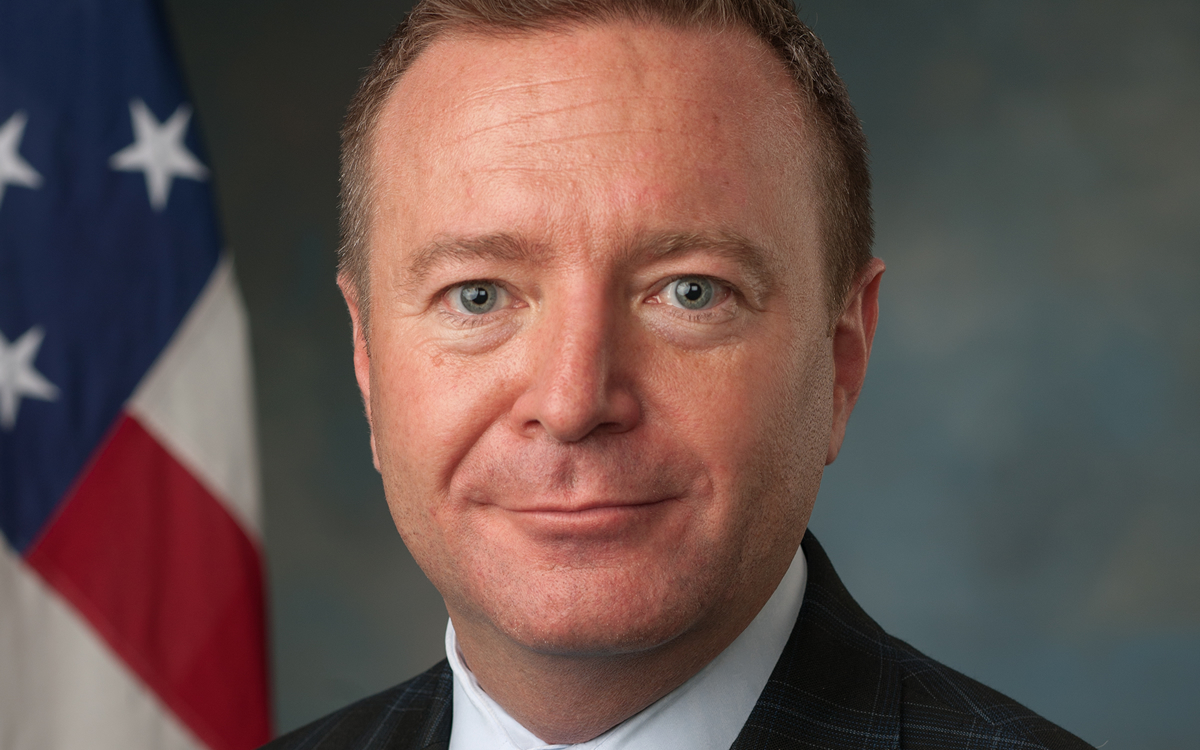 The Comings & Goings column is about sharing the professional successes of our community. We want to recognize those landing new jobs, new clients for their business, joining boards of organizations and other achievements. Please share your successes with us at: [email protected].
Congratulations to Lynden C. Armstrong on his Lifetime Achievement award from the Congressional Management Foundation in recognition of his exemplary public service in Congress.
Upon receiving the award Armstrong said, "This recognition is not just a personal achievement, but a testament to the unwavering dedication and hard work of colleagues and mentors who have been with me on this journey. I've dedicated my entire career to public service within the Senate, where recognition isn't the primary motivation for our work, making this recognition even more humbling." He is currently Deputy Assistant Senate Sergeant at Arms and Chief Information Officer.
Armstrong started his career with Sen. Pete Domenici (R-N.M.), where he rose to Deputy Chief of Staff in his more than 13-year stint. In 2004, during his tenure with Domenici, amid a debate on the Federal Marriage Amendment, Armstrong became a co-founder of the Gay, Lesbian and Allies Senate Staff (GLASS) Caucus. In 2014, he moved to the Sergeant at Arms CIO organization, where he established a new department within the CIO that was crafted to engage Senate offices in comprehending and harnessing technologies provided by the SAA.
Lynden has previously served as Chief Clerk on the U.S. Senate, Committee on Rules and Administration, and with the U.S. Senate, Joint Congressional Committee on Inaugural Ceremonies, as Deputy Inaugural Coordinator, 2012–2013. In that role among other responsibilities, he served as civilian liaison to the National Special Security Event Executive Steering Committee and subcommittees, including the Capitol, USCP, Crowd Management, Public Relations, Transportation, and credentialing, and as liaison to the Joint Task Force – National Capital Region.