Ebbin, Fisette on 'short list' for U.S. House seat in Northern Va.
Gay officials considered viable candidates to replace Moran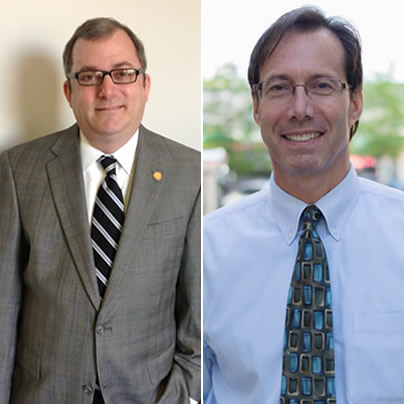 Political insiders in Northern Virginia have placed two openly gay elected officials near the top of a list of at least a dozen possible candidates considered qualified to run for the U.S. House seat being vacated by Rep. Jim Moran (D-Va.), who announced he's not running for re-election this year.
Virginia State Sen. Adam Ebbin, whose district includes parts of the City of Alexandria and parts of Arlington and Fairfax counties; and Arlington County Board Chair Jay Fisette, who represents the entire county, are well known and have longstanding ties to the 8th Congressional District, according to people familiar with the district.
Ebbin and Fisette are both Democrats. The 8th District, which Moran has represented for more than 20 years, is a Democratic stronghold. Virtually all political observers say the candidate that wins the Democratic primary scheduled for June 10 is almost certain to win the general election in November.
"The 8th District is a highly educated, progressive, engaged district that has embraced LGBT equality for years," said Joshua Israel, former president of Virginia Partisans, a statewide LGBT Democratic group that recently changed its name to LGBT Democrats of Virginia.
Israel says he knows most of the other candidates considering entering the race and all of them are strong supporters of LGBT rights, just as Moran has been a staunch ally of the LGBT community during his tenure as a congressman.
"The field will no doubt be an embarrassment of riches," he said.
Fisette became the first known openly gay candidate to win election to public office in Virginia in 1997, when he won his race for a seat on the Arlington County Board, which serves as the county's legislative body. He has won re-election four times since then by wide margins, with his latest electoral victory in 2013.
Fisette's colleagues elected him chair of the five-member board in 2001, 2005, 2010, and again this year under a system in which the board rotates its leadership posts every year.
Ebbin became the first openly gay candidate to win election to the Virginia General Assembly when he won his race for a seat in the House of Delegates in 2003 in a district in Alexandria, which is his home base. He won re-election to the seat in 2007.
When a seat in the 30th State Senate district came open in 2011 Ebbin tossed his hat in the ring and won the Democratic primary in a hotly contested, three-candidate race by a three-point margin. He won the general election against a Republican opponent by a margin of 64.4 percent to 35.4 percent.
Political observers note that Ebbin is the only potential candidate for the 8th District congressional seat who represents parts of Alexandria, Arlington and Fairfax, giving him an advantage in the June primary should he enter the race.
"With the 2014 legislative session just beginning, I am working hard every day for the people of the 30th District," Ebbin said in a statement released last week. "I am honored that people think I'd make a good congressman, and I will give it the serious consideration it deserves," he said. "I hope to have more to say about this in the future."
Ebbin told the Blade on Monday that a report posted on Twitter by Virginia political blogger Ben Tribbett incorrectly claimed Ebbin announced his candidacy for the congressional seat at a Jan. 18 meeting of the Arlington County Democratic Committee.
"I don't know why he tweeted that," said Ebbin. "I didn't make an announcement."
Although Ebbin told the Blade he isn't ready to announce his decision on whether or not to run, Charlie Conrad, vice chair of elections for LGBT Democrats of Virginia said "the word is out" that Ebbin plans to run for the congressional seat.
"I'm supporting Adam," he said. "He is very popular and very well respected."
Fisette, who couldn't immediately be reached for comment, had not made a public statement about whether he was considering running for the congressional seat as of early this week.
A spokesperson for the Virginia election board said that if the Democratic Party decides to hold a primary, as expected, rather than a caucus to nominate a candidate for the seat, candidates must file petitions with 1,000 valid signatures by March 27 to gain placement on the June 10 ballot.
Other potential Democratic candidates for the 8th District seat mentioned by political insiders  include Alexandria Mayor William Euille and former Alexandria Mayor Kerry Donley; Del. Charniele Herring (Alexandria); Del. Patrick Hope (Arlington); Del. K. Robert Krupicka Jr. (Alexandria); Del. Alfonso Lopez (Arlington); Fairfax Board of Supervisors member Jeff McKay; Del. Mark Sickles (Fairfax); and Del. Scott Surovell (Fairfax).
Surovell and Krupicka have sponsored bills in the House of Delegates in support of same-sex marriage rights. Hope has proposed legislation to ban "ex-gay" therapy for minors.
Chesterfield resident Maggie Sacra, the current chair of LGBT Democrats of Virginia, which recently became an official arm of the Virginia Democratic Party, said the organization can no longer endorse candidates in a primary under party rules.
Thus the state's largest LGBT Democratic group won't be able to endorse Ebbin or Fisette should they decide to run in the primary. Sacra said the group nevertheless will be "very active" in the primary campaign by reaching out to all of the Democratic candidates to discuss their positions on LGBT issues and inform them of the issues of concern to the LGBT community.
"I think we will have a good group of candidates," she said. "All are pro-equality."
She added, "It would be a great thing for the state if we were to get an openly gay congressman," noting that such a development would be an historic first in the South.
Israel, who lives in Arlington, said the LGBT vote could be a key factor in the primary if a large number of candidates enter the race.
"The biggest question is going to be how many people run and who is able to turn out a plurality of their supporters," he said. "Given the number of potential candidates considering this race, one candidate with a particularly committed base of support could become a U.S. representative for decades to come."
In August 2003, Fisette announced he would run against Moran in the 2004 Democratic primary at a time when Moran came under fire for what political observers called a series of widely reported "missteps." Among other things, fellow Democrats criticized him for suggesting that the Jewish lobby was responsible for persuading President George W. Bush to start the Iraq war.
"Jim deserves credit for his past work, but it's time to move forward," the Free Republic blog quoted Fisette as saying at the time. "I'm convinced that there's an overwhelming number of people looking for a change."
But less than two weeks later, Fisette changed his mind and withdrew from the race, saying that while he had differences with Moran he agreed with the congressman on most issues and didn't want to engage in a negative campaign.
"He made the very smart decision not to run," said Nick Benton, the gay editor and publisher of the Falls Church News-Press and an outspoken advocate of LGBT rights. "It would have been very destructive of his future ambitions to run." Benton has been a longtime supporter of Moran.
Moran defeated another primary challenger who ran against him in 2004 by a wide margin.
As of early this week, the only candidate to officially declare his candidacy for the 8th District congressional seat was Bruce Shuttleworth, a retired Navy fighter pilot and marketing executive.
"I have roomed with at least two gay midshipmen and I will be the loudest voice in the land for equal rights for all minorities to include our transgender brothers and sisters who remain outside a proper embrace," he said in a declaration of candidacy statement.
Shuttleworth ran against and lost to Moran by a wide margin in the 2012 Democratic primary.
Va. Senate subcommittee tables anti-transgender student athlete bill
Virginia Beach Republican introduced SB 766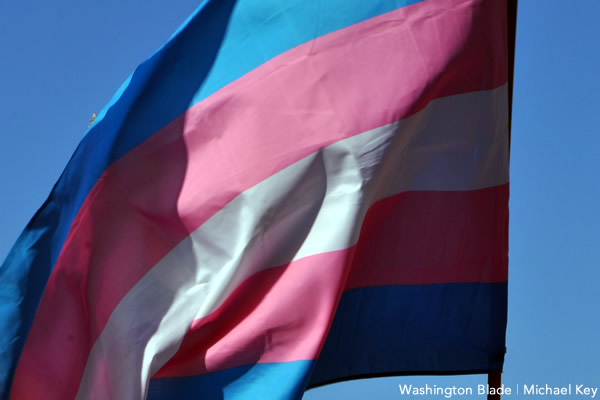 A Virginia Senate subcommittee on Thursday tabled a bill that would have banned transgender students from joining school sports teams that are consistent with their gender identity.
Senate Bill 766, which state Sen. Jennifer Kiggans (R-Virginia Beach) introduced on earlier this month, would have required "each elementary or secondary school or a private school that competes in sponsored athletic events against such public schools to designate athletic teams, whether a school athletic team or an intramural team sponsored by such school, based on biological sex as follows: (i) 'males,' 'men,' or 'boys'; (ii) 'females,' 'women,' or 'girls'; or (iii) 'coed' or 'mixed.'"
"SB 766 (trans sports ban) was passed by indefinitely (it died!) after a long line of speakers testified against it, affirming trans students' rights to participate in sports just like their cisgender peers," tweeted the American Civil Liberties Union of Virginia after the vote. "Trans students belong in sports. Period."
Republican Gov. Glenn Youngkin during his campaign said he does not support allowing trans children to play on sports teams that are consistent with their gender identity.
The General Assembly's 2022 legislative session began on Jan. 12 with Republicans in control of the House of Delegates. Democrats still control the Senate by a 21-19 margin.
A bill that would have eliminated the requirement that school districts implement the Virginia Department of Education's trans and non-binary student guidelines died in a Senate subcommittee on Thursday. The Senate General Laws and Technology on Thursday also tabled a religious freedom measure that would have undermined Virginia's LGBTQ-inclusive nondiscrimination law.
Hyattsville mayor dies by suicide
Kevin Ward and husband adopted son in D.C. in 2012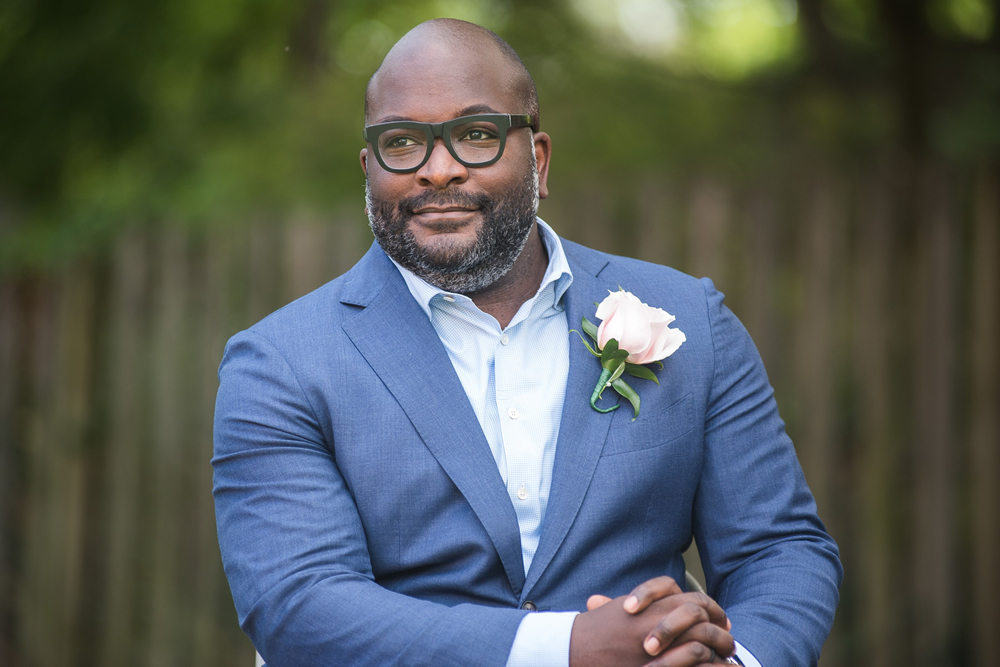 The city of Hyattsville released a statement on Wednesday afternoon announcing that their city's openly gay Mayor Kevin Ward had died one day earlier by an apparent suicide.
"The city of Hyattsville reports with great sadness that our beloved Mayor Kevin Ward passed away yesterday, Jan. 25, from an apparent self-inflicted gunshot wound," the statement says.
"Mayor Ward was a valued and trusted leader and a fierce advocate for all the people of Hyattsville," the statement continues. "We are heartbroken at this loss and extend our deepest sympathy to the mayor's family," it says.
"No further information is available at this time," the statement adds. "Details about services and remembrances will be shared when they are available."
The Washington Post reported that U.S. Park Police disclosed that Ward was found deceased in Fort Marcy Park in McLean, Va., with a "self-inflicted gunshot wound."
Ward, 44, became acting mayor of Hyattsville on Jan. 1, 2021, following the resignation of former Mayor Candace Hollingsworth. He was next in line to become mayor under the city's political system in his then-position as president of the Hyattsville City Council.
He won election to complete the remainder of Hollingsworth's term through 2023 in a May 11, 2021, special election, receiving 57.8 percent of the vote in a three candidate race, according to the Hyattsville election board. His closest opponent, Joseph Solomon, received 31.7 percent of the vote.
Nearby fellow gay mayors — Patrick Wojahn of College Park and Jeffrey Slavin of Somerset — said they got to know Ward through Maryland political circles and thought very highly of him.
"He was insightful, smart and dedicated," Wojahn said. "He always seemed very confident and together as a person. And he had a great sense of humor."
Slavin said he shared that remembrance of Ward, adding that he found Ward to be a "very nice person" dedicated to the people he served both as mayor and during his two terms on the Hyattsville City Council.
"There was noting in his public life that would have predicted this," said Slavin in referring to Ward's sudden passing.
The Washington Blade first reported on Ward in 2012 in a feature story on Ward and his then-domestic partner Chad Copeland when the two attended a ceremony at the D.C. Superior Court to complete the process of adopting their then-5-year-old son Norman. Ward and Copeland were among several gay couples who had their adoption papers signed by a judge at the ceremony.
On the website for his mayoral election campaign last year Ward said he and his family made Hyattsville their home in 2014 after he and his husband adopted their two sons.
"I am a pretty straightforward person," he said in message to voters on his campaign website. "I believe in listening more than talking. But when I talk, I am not one to mince words or tell people what they want to hear," he said. "I believe in doing the work. I believe that if I can help someone, then I can change her or his life," he continued.
"This is why I dedicated my career to providing the best technology to education and to human services, to help as many people as I can," he said.  
Ward was referring to his career in the field of educational and human services technology.
ANC supports license for Capitol Hill LGBTQ bar
Lesbian owners back 'settlement agreement' with restrictions on hours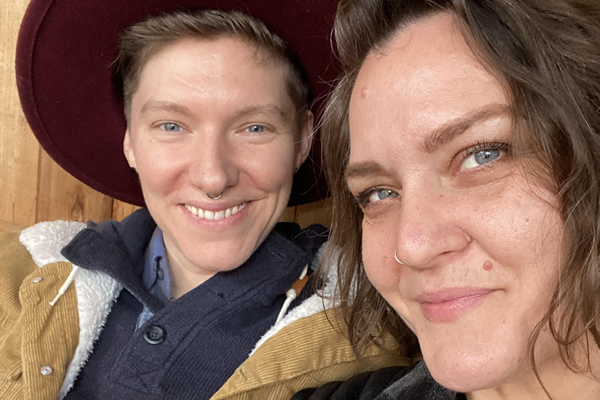 The Capitol Hill Advisory Neighborhood Commission 6B voted unanimously on Tuesday night to support a liquor license for the LGBTQ-owned As You Are Bar, which plans to open in a two-story building at 500 8th St., S.E. in a commercial section of Capitol Hill known as Barracks Row.
The ANC's decision to support the license took place at a virtual meeting attended by nearby residents and supporters of the bar after its owners, lesbian activists Jo McDaniel and Rachel Pike, agreed to the terms of an ANC settlement agreement that calls for restrictions in the hours the bar can offer dancing, entertainment, and music from a DJ.
The agreement means the ANC will not file a protest against the license before the city's Alcoholic Beverage Control Board, a development that would have delayed a decision on the license by the ABC Board by as much as seven months. A protest by the ANC could have cost the bar thousands of dollars in legal fees to contest the protest by providing legal arguments seeking the approval of the license.
The ABC Board makes the final decision on whether to approve all liquor licenses in the city.
McDaniel and Pike have said they plan to operate an upstairs dance bar during evening hours and a café on the first floor during the day as well as in the evenings that will be an inclusive space that "welcomes anyone of any walk of life that will support, love, and celebrate the mission of queer culture."
The two, who are business and life partners, say As You Are Bar will welcome people of all ages, genders, sexual orientations and gender identities as well as drinkers and non-drinkers as customers.
They have also told the ANC and nearby residents they have taken steps to soundproof the building, which they are renting, to ensure their plans to operate a dance bar with music from a DJ on the second floor will not disturb nearby residents.
Under terms of the settlement agreement, which was posted on the ANC's website prior to the start of the meeting, the bar's operating hours will be from 12 p.m. to 12 a.m. Sunday through Thursday and 12 p.m. to 3 a.m. on Friday and Saturday. Under D.C. law, bars are allowed to remain open for the sale of alcoholic beverages until 2 a.m. during weekdays and 3 a.m. on Fridays and Saturdays.
The Settlement Agreement further calls for As You Are Bar to restrict the hours of consumption of alcohol from 12 p.m. to 11:30 p.m. Sunday through Thursday and 12 p.m. to 2:30 a.m. on Friday and Saturday. It calls for allowing live entertainment and dancing (indoors only) from 12 p.m. to 12 a.m. Sunday through Thursday and from 12 p.m. to 1:30 a.m. on Friday and Saturday.
However, the agreement says DJ and amplified music will not be permitted after 8 p.m. on weekdays.
McDaniel told the Blade that at the request of As You Are Bar's attorney Richard Bianco, the ANC agreed to modify that restriction at the Tuesday night meeting to allow the bar to play "conversational" background music after 8 p.m. until closing time on weekdays.
Among other things, the agreement requires the bar comply with a noise mitigation provision to "ensure that sound, noise, and vibrations are not audible or felt beyond the curb or any other premises at any time." It also calls on the bar to provide an "appropriate number of staff" to monitor patrons as they leave the bar through the 8th Street entrance to "prevent loud voices and littering."
Under rules established by the ABC Board and the city's Alcoholic Beverage Regulation Administration or ABRA, if a settlement agreement is reached between an applicant for a liquor license and the ANC, a protest against the license by groups of five or more citizens is not allowed. Protests could still be filed by community-based civic groups and residents of an "abutting" house or residential facility.
In the case of As You Are Bar, no citizens group has emerged to oppose the license. There is just one abutting townhouse on E Street whose owner has expressed general support for the settlement agreement, according to McDaniel. But the resident has indicated she will not rule out a possible protest until Feb. 7, which is the deadline for filing a protest under ABRA's rules.