Mark Herring to challenge Virginia same-sex marriage ban
Gay nuptials supporter says "elections have consequences"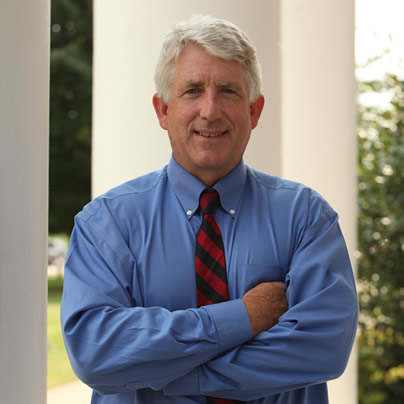 Herring in a statement declared the gay nuptials ban unconstitutional. He also said he will join a federal lawsuit challenging it that two same-sex couples from Norfolk and Richmond — Timothy Bostic and Tony London and Carol Schall and Mary Townley — filed last year.
"Virginia has argued on the wrong side of some of our nation's landmark cases," said Herring, noting the U.S. Supreme Court's Loving v. Virginia decision that struck down interracial marriage bans and other issues. "It's time for the commonwealth to be on the right side of history and the right side of the law."
State Del. Scott Surovell (D-Fairfax County) welcomed Herring's announcement.
"Elections have consequences and the U.S. Supreme Court's Windsor decision makes clear that we must give full faith and credit to non-Virginia gay marriages," the Fairfax County Democrat told the Washington Blade after the Post published its story. "Attorney General Herring is simply enforcing the law of the land as reflected [and] interpreted by the U.S. Supreme Court six months ago."
Equality Virginia Executive Director James Parrish described Herring's decision as "truly commendable."
"This is a new day for loving gay and lesbian couples who want to marry the person they love in the state they call home," Parrish told the Blade. "Thanks to Mark Herring, today we are one step closer to equality and fairness for LGBT Virginians."
State Sen. Adam Ebbin (D-Alexandria) also welcomed the former Loudoun County senator's announcement.
"We're the birthplace of the Bill of Rights, but unfortunately also the place that outlawed interracial marriage," Ebbin told the Blade. "Tt's nice to be getting it right and be on the right side of history and not move backwards."
Pat Mullins, chair of the Republican Party of Virginia, blasted Herring over his decision not to defend the commonwealth's same-sex marriage ban.
"If Mark Herring doesn't want to defend this case, he should resign, and let the General Assembly appoint someone who will," said Mullins. "Mark Herring owes the people of Virginia no less."
National Organization for Marriage President Brian Brown said state lawmakers should impeach Herring for what his organization described as a "lawless" decision.
"The attorney general swore an oath that he would 'support… the Constitution of the commonwealth of Virginia' and faithfully discharge his duties, which include defending duly enacted laws like the state's marriage amendment," said Brown. "Yet now Attorney General Herring is participating in a lawsuit against the very people he is sworn to represent, the citizens of Virginia who preserved marriage in their constitution. This malfeasance and neglect of duty is not only a disgrace, it's an impeachable offense under the constitution."
House Speaker Bill Howell (R-Stafford County) is among those who also sharply criticized Herring.
"What we really have here is a breakdown of the rule of law," said state Sen. Dick Black (R-Loudoun County) during an interview with Bruce DePuyt of News Channel 8.
The announcement comes less than two weeks after Herring took office alongside Gov. Terry McAuliffe and Lieutenant Gov. Ralph Northam.
Former Attorney General Ken Cuccinelli, who ran against McAuliffe, vehemently opposed marriage rights for same-sex couples in the commonwealth. The former GOP gubernatorial candidate wrote in a non-binding opinion to state Del. Bob Marshall (R-Prince William County) one day before leaving office that a governor may not require any state government agency to allow gays and lesbians to receive "joint marital status" for state income tax returns.
Herring in 2006 voted against marriage rights for same-sex couples while in the state Senate. Virginia voters the same year approved a state constitutional amendment banning gay nuptials by a 57-43 percent margin.
State Del. Mark Cole (R-Fredericksburg), chair of the Virginia House of Delegates Privileges and Elections Committee, earlier this month announced it will not consider any proposed resolutions that sought to repeal the marriage amendment during the 2014 legislative session.
The House Civil Law Subcommittee on Monday narrowly struck down Surovell's bill that would have repealed the commonwealth's statutory same-sex marriage ban.
State Del. Rob Krupicka (D-Alexandria) earlier this month introduced a proposed resolution that sought to amend the state constitution to allow same-sex marriage in Virginia. The Alexandria Democrat's proposal would have also allowed the commonwealth to recognize gay nuptials legally performed in neighboring D.C. and Maryland and other jurisdictions.
Judge Arenda L. Wright Allen of the U.S. District Court for the Eastern District of Virginia in Norfolk is scheduled to hold a hearing in the Bostic case on Jan. 30. The American Civil Liberties Union, Lambda Legal and the ACLU of Virginia in August filed a class action federal lawsuit on behalf of two lesbian couples who are seeking marriage rights in the state.
Virginia Attorney General Mark Herring on Thursday announced he will not defend the state's same-sex marriage ban.
Comings & Goings
Former D.C. resident opens art gallery in San Francisco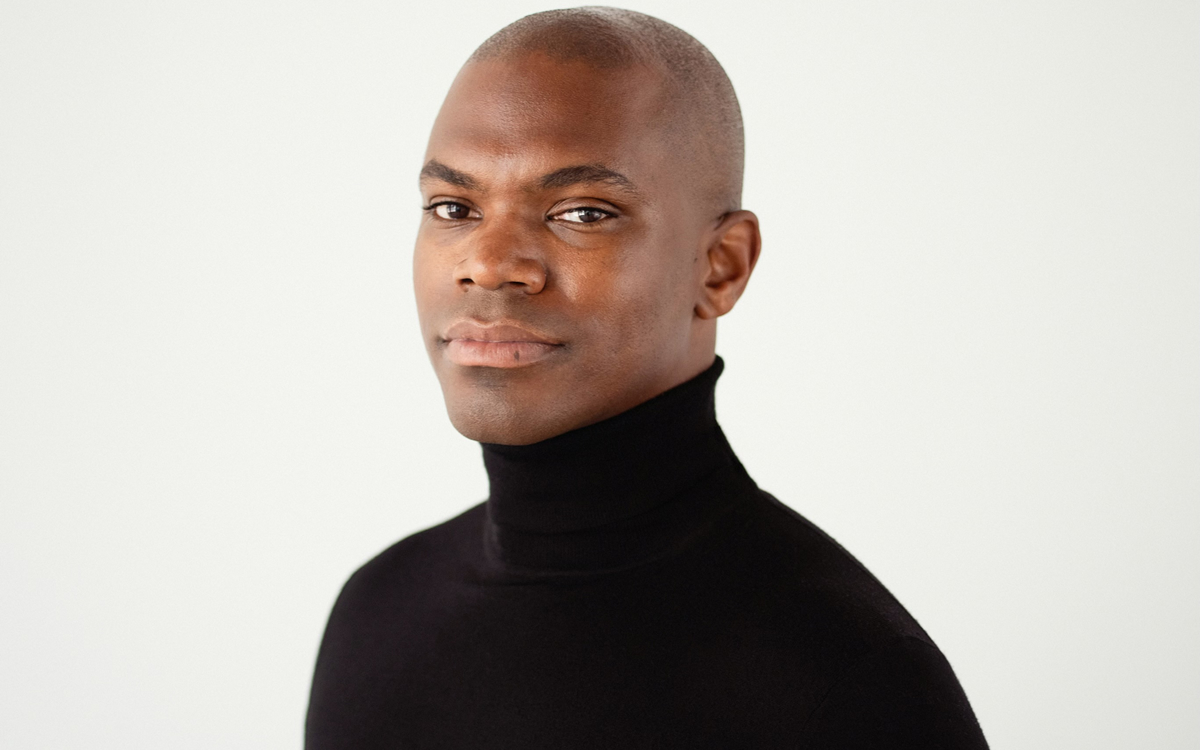 The Comings & Goings column is about sharing the professional successes of our community. We want to recognize those landing new jobs, new clients for their business, joining boards of organizations and other achievements. Please share your successes with us at: [email protected].
The Comings & Goings column also invites LGBTQ+ college students to share their successes with us. If you have been elected to a student government position, gotten an exciting internship, or are graduating and beginning your career with a great job, let us know so we can share your success.
Congratulations to Jonathan Carver Moore on opening his contemporary art gallery in San Francisco. The gallery specializes in working with emerging and established artists who are BIPOC, LGBTQ+ and women. As the only openly gay Black male-owned gallery in San Francisco, Moore is committed to amplifying the voices of the often-underrepresented artists through a Black queer lens. He said, "I want the gallery to be a place where the LGBTQ+ community and people of color walk inside and see themselves knowing that they belong. I want us to be able to collect work from and support underrepresented artists who are often overlooked, but add some much value to our culture."
Moore is also the founder of ARTUCATED, a digital journal that helps share, spotlight, and educate people about marginalized artists. Previously he was director of Donor Relations, Partnerships & Programming Director with the Institute of Contemporary Art San Francisco. He was Communications Manager, Rosenberg Foundation; and Associate Director of Public Relations, Out & Equal, San Francisco Bay Area.
Moore earned his bachelor's in Sociology, Women's Studies, from George Washington University in D.C.; and his master's in Public Relations, Advertising and Applied Communications, also from George Washington University.
Congratulations also to Jim Bobick on having his paintings included in a permanent collection by Saks Fifth Avenue. He said, "I am thrilled Saks Fifth Avenue chose my art for its permanent collection. I have long been a customer of the store and an admirer of the fashion designers represented there. I am especially pleased to know my work is on public view in the Chevy Chase, Maryland store. Not only did I grow up in the area, for part of my education I attended art school nearby, where I had the good fortune of studying under the notable painter Allen Dester Carter of Washington, D.C., whose work is in the Smithsonian collection. My ties to the Washington area art scene and my love of Saks makes this professional moment especially important to me. I am grateful and honored the store chose my paintings for their collection."
He has had numerous exhibitions of his work, including: Gallery 101 Fort Lauderdale, Fla. (solo); Coral Springs Museum of Art, Coral Springs, Fla. (group); Studio B "Delicacies" Washington, D.C. (group); Columbia Art Center "Abstract Paintings" (solo); and Gallery 50 "Freestyle" (solo) Rehoboth Beach, Del. He has been written about in several publications including Michael Mills, Jim Bobick Creates Landscapes of the Mind at Gallery 101, New Times; Arterpillar South Florida Arts Blog; Stefan Braham, Eclectic Expressions, Coastal Style Magazine; Artist Looks Beyond the Temporal Beauty, Coast Press.
He earned his bachelor's in Visual Arts, University of Maryland, College Park, Fine Art; and attended the Maryland College of Art and Design.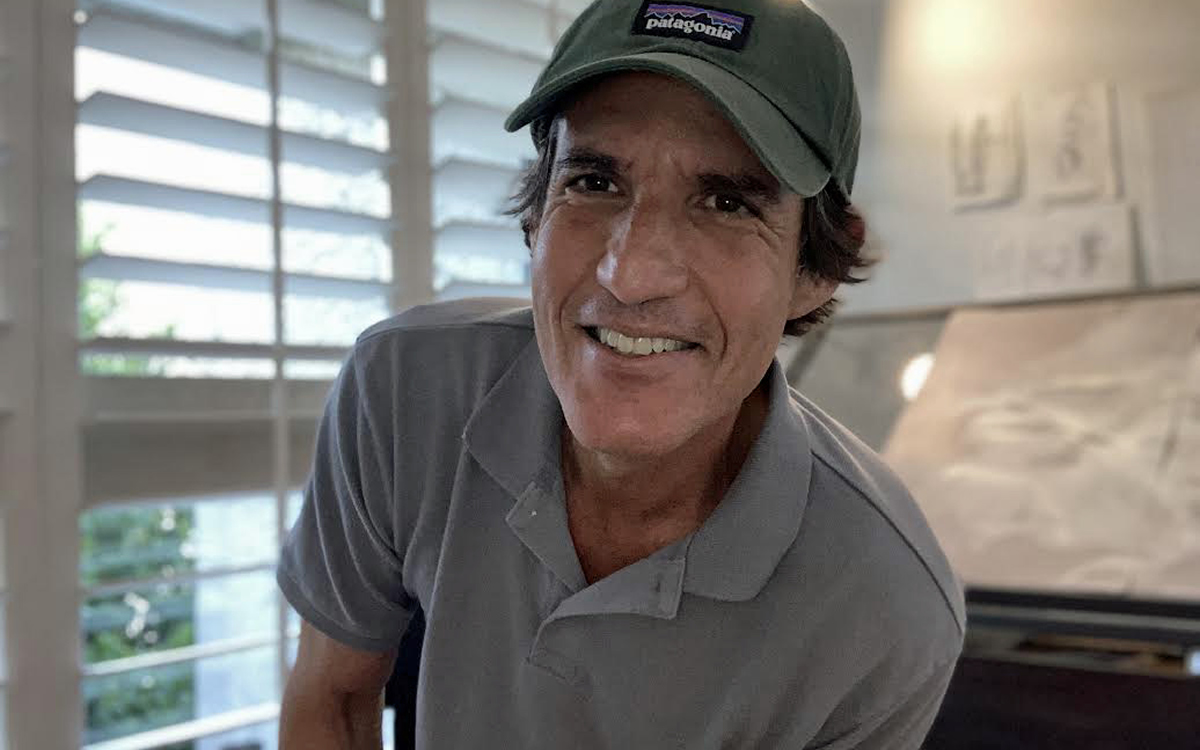 2023 Best of LGBTQ DC Readers' Choice Award Finalist Voting
Vote for your favorite finalists through October 2nd!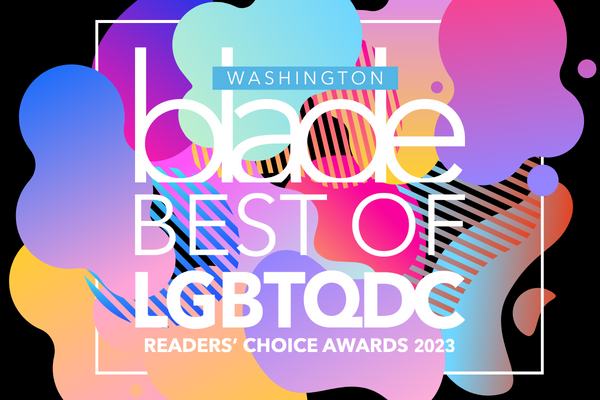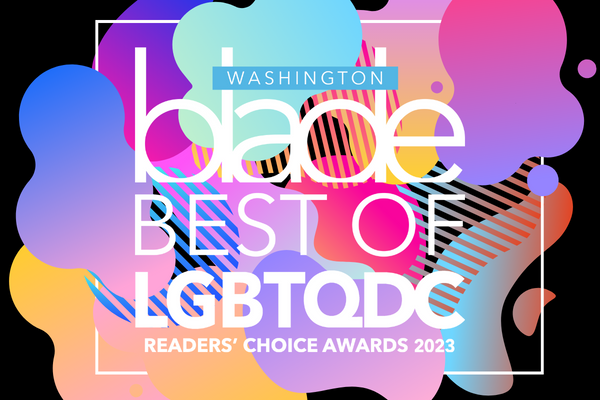 Whitman-Walker celebrates opening of new Max Robinson Center
Mayor, city officials call facility major benefit for Southeast D.C.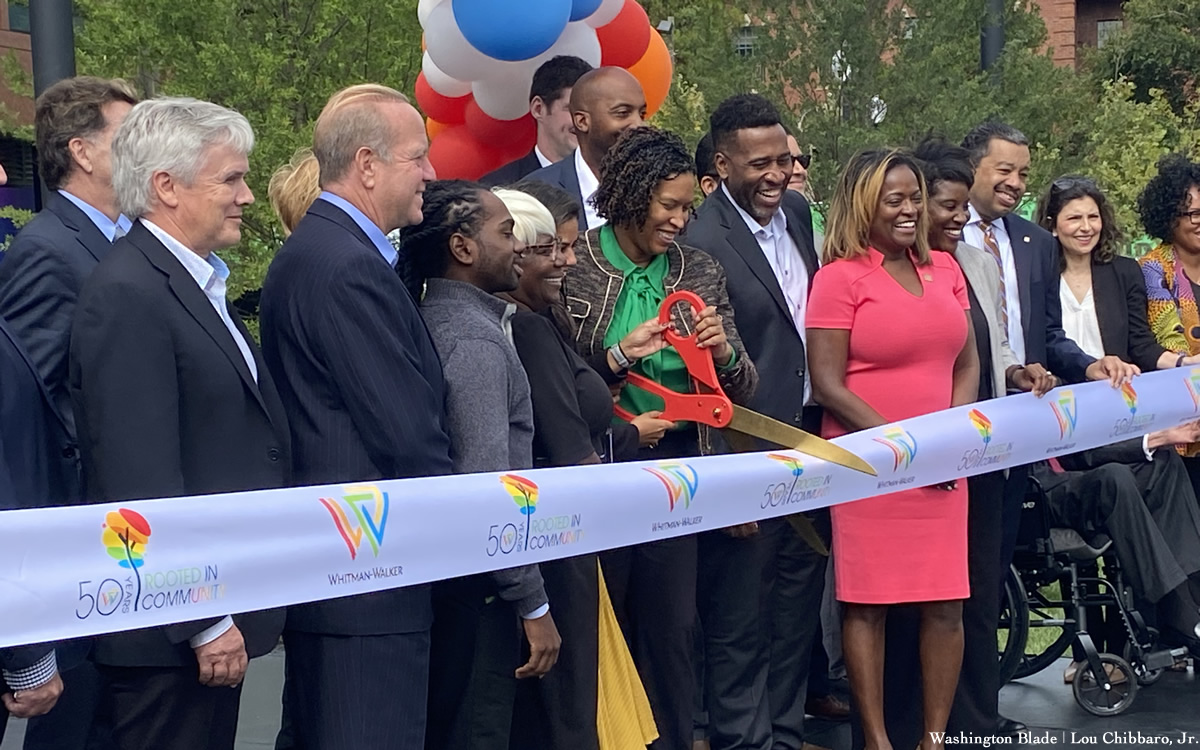 D.C. Mayor Muriel Bowser, joined by city officials and leaders of Whitman-Walker Health, cut a ceremonial ribbon on Monday to mark the official opening of Whitman-Walker's new Max Robinson Center at the city's St. Elizabeth's East campus in Southeast D.C.
The six-story healthcare and research facility will enable Whitman-Walker to expand its wide range of services to the community, with a focus on Ward 7 and Ward 8 residents, officials said. Those services, which began when the facility opened its doors on Aug. 14, include primary, dental, and HIV care, behavioral health services, substance use counseling, and a pharmacy, according to a Whitman-Walker statement.
"Today, we're opening a bigger Max Robinson Center, and in two years we'll be opening a new hospital on this same campus – and together, these two facilities are going to change the way we deliver healthcare in D.C.," Bowser told the crowd of about 200 that turned out for the event held in a courtyard next to the newly opened building.
"We're incredibly grateful that Whitman-Walker is part of the legacy that we're building on the St. Elizabeths East campus," the mayor said. "This campus represents our commitment to Ward 8 and our community to a stronger, healthier, and equitable D.C."
Whitman-Walker and city officials noted that the new building replaces the longtime LGBTQ supportive health care organization's original Max Robinson Center that opened in 1993 on Martin Luther King Boulevard in Anacostia about a mile away from the new facility. The center was named in honor of award-winning TV news journalist Max Robinson who became the first African American to serve as co-anchor of a network news program at ABC News in 1978. Robinson died of complications associated with HIV/AIDS in 1988.
Bowser and others who spoke at the event praised Whitman-Walker for providing high quality healthcare through its Max Robinson center for underserved communities in city neighborhoods east of the Anacostia River.
The opening of the new Max Robinson Center comes on Whitman-Walker's 50th year since its founding in 1973 as an LGBTQ community health clinic in a church basement in Georgetown, Whitman-Walker CEO Naseema Shafi noted at the ribbon cutting event.
"We are thrilled to unveil this once-in-a-lifetime healthcare and research expansion during our 50th anniversary year," Shafi said. "Our new healthcare home will significantly improve access to excellent healthcare for all residents," she said.
Among other things, the new facility will allow Whitman-Walker to serve an additional 10,000 patients per year more than it was able to serve at the original Max Robinson Center, a statement released by Whitman-Walker says. An important part of its services will include mental health and behavioral services, officials said.
There are more than 40 exam rooms, eight dental suites, six group therapy rooms and a psychotherapy suite in the new facility, the officials said in the statement.
The statement says the new building will also serve as headquarters for the Whitman-Walker Institute, an arm of the healthcare organization that for many years has conducted HIV related research. It says the new facility will allow Whitman-Walker to expand its research "from 19 to over 60 clinical trials, including innovations in cancer research and continued progress toward finding a cure for HIV."
Others who attended or spoke at the event included D.C. Council members Christina Henderson (I-At-Large), Trayon White (D-Ward 8), and Vincent Gray (D-Ward 7); Japer Bowles, director of the Mayor's Office of LGBTQ Affairs; Latrena Owens, executive director of St. Elizabeths East Development; and Debrah Wells, a Whitman-Walker patient who said the substance use treatment and counseling she received at the Max Robinson Center "saved my life."
Also speaking were Louis Dubin, managing partner of Redbrick development company, which led the development of the building project; and Jim Davis, president of Davis Construction, the company that built the new facility. Both pointed out that they worked with banks and other lenders along with financial support from the city that made the financing of the new Max Robinson Center possible.
Whitman-Walker CEO Shafi told the Washington Blade after the ribbon cutting event that while Whitman-Walker has expanded its services to include the wider community in the years since its founding as an LGBTQ clinic, its commitment to serving the healthcare needs of the LGBTQ community continues in all its facilities, including the new Max Robinson Center.
"What's interesting about Whitman-Walker of today — when we started in 1973, we were started by community for community, and we were responding to the needs at that time particularly of the LGBTQ community," she said. "So, now we've continued to take care of people, we will continue to do so," she added.
"And this new site in Congress Heights gives us the opportunity to take care of even more community members, parts of the LGBTQ community and the greater Washington region," she said, noting that Whitman-Walker currently has about 2,500 transgender or gender expansive people in care, and 3,500 people with HIV in care.