Olson, Boies join Virginia marriage lawsuit
Lawyers argued against Proposition 8 before the U.S. Supreme Court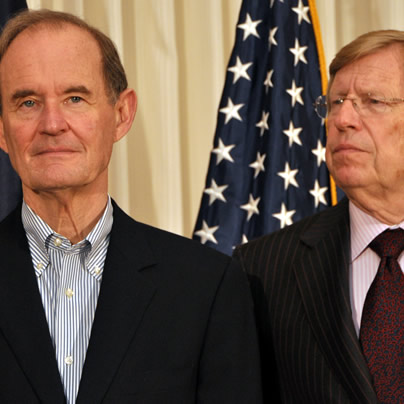 The American Federation of Equal Rights on Sunday announced the lawyers who argued against California's Proposition 8 before the U.S. Supreme Court will join a federal lawsuit that seeks to overturns Virginia's same-sex marriage ban.
The Washington Post first reported attorneys representing Timothy Bostic and Tony London of Norfolk and Carol Schall and Mary Townley of Richmond asked Ted Olson and David Boies to join the case. The plaintiffs joined one of their lawyers, Tom Shuttleworth, AFER Executive Director Adam Umhoefer and Human Rights Campaign President Chad Griffin at a press conference that took place at the National Press Club in downtown D.C. on Monday
"I'm a Virginian," Olson said, referring to the fact that Thomas Jefferson and many of the country's other founding fathers are from the commonwealth. "Of all places in the United States, Virginia should recognize the rights of equality. Men and women in that state have the same basic fundamental underlying freedoms that everyone in America has."
"This case is about liberty," Boies added. "It's about the pursuit of happiness. It's about the inalienable right of every individual to marry the person who they love."
Bostic and London, who have been together for 24 years, in July filed a federal lawsuit that challenges Virginia's gay nuptials ban after the Norfolk Circuit Court denied them a marriage license. Towning and Schall, who have been together for 30 years and married in California in 2008, joined the Norfolk couple's case earlier this month when their lawyers filed an amended lawsuit.
"We aren't asking for special privileges or treatment," Towning said at the National Press Club press conference as she stood alongside Schall and their 15-year-old daughter Emily. "We just want to be the same as everyone else to be married."
Bostic told reporters his family's Virginia roots date back to before the Declaration of Independence.
"I also stand before you as an individual who has and continues to be discriminated against by my home state because of who I am and who I love," he said.
Neighboring Maryland is among the 13 states and D.C. in which same-sex couples can legally marry.
Virginia voters in 2006 approved a state constitutional ban on same-sex marriage, but Olson and Boies' decision to join this case comes as the issue of nuptials for gays and lesbians continues to gain traction across the country after the U.S. Supreme Court in June struck down Prop 8 and a portion of the Defense of Marriage Act.
The American Civil Liberties Union, Lambda Legal and the ACLU of Virginia last month filed a class action federal lawsuit against Virginia's gay nuptials ban on behalf of two lesbian couples from Richmond and Staunton who had been denied marriage licenses. The ACLU in July formally challenged Pennsylvania's statutory gay marriage ban on behalf of 10 same-sex couples and a lesbian widow.
New Jersey Gov. Chris Christie on Friday said he'd appeal a judge's ruling that said the state must allow gays and lesbians to marry. An Illinois judge on the same day said two lawsuits that challenge the state's same-sex marriage ban can proceed.
Gay couples in New Mexico and Ohio have also filed lawsuits seeking marriage rights.
Lambda Legal, the ACLU and the ACLU of Virginia on Monday filed a motion with the U.S. District Court for the Western District of Virginia in Harrisonburg that seeks an expedited judgment in their case that challenges the commonwealth's same-sex marriage ban.
"Virginians denied the freedom to marry have no meaningful legislative path to gain the same protections for their families as other loving committed couples," ACLU of Virginia Executive Director Claire Guthrie Gastañaga said. "That's why we've had to ask the federal court to overturn Virginia's sweeping bans on recognizing same-sex relationships. We shouldn't have to go to federal court to get Virginia to do what's right."
Gay state Sen. Adam Ebbin (D-Alexandria) is among those who applauded Olson and Boies' decision to join the case.
"It is not a question of whether marriage equality will come to Virginia; it is a question of when," he said in a statement in which he also praised Lambda Legal, the ACLU and the ACLU of Virginia for challenging the commonwealth's same-sex marriage ban. "This is the time for Virginia to wake up from history–as Jefferson said, 'laws and institutions must go hand in hand with the progress of the human mind.'"
"This team brings years of experience advocating for the rights of gay and lesbian couples and will only help to ensure that all Virginians will soon be able to enjoy the freedom to marry," James Parrish, executive director of Equality Virginia, added. "As we continue our work to change hearts and minds throughout the state, we will closely monitor both this lawsuit and the one filed by the ACLU and Lambda Legal."
Tucker Martin, a spokesperson for Gov. Bob McDonnell, defended the gay nuptials prohibition.
"The voters of Virginia passed a constitutional amendment in 2006 defining marriage in the commonwealth as being only a union of one man and one woman," Martin said. "It is the law in this state based on the popular will of the voters as expressed at the ballot box."
Attorney General Ken Cuccinelli did not immediately return the Washington Blade's request for comment. He did reaffirm his opposition to marriage rights for gays and lesbians as he squared off against former Democratic National Committee Chair Terry McAuliffe during the latest gubernatorial debate that took place in McLean on September 25.
"I understand and respect the fact that this is a sensitive issue to a lot of Virginians," Cuccinelli said. "But I'm one of those who do believe that the institution of marriage should remain between one man and one woman."
Both Olson and Umhoefer noted during the AFER press conference that the U.S. Supreme Court in 1967 struck down the commonwealth's interracial marriage ban in its landmark Loving v. Virginia decision.
"We're hoping that the case in Virginia is the beginning of the end," Boies said, referring to the movement for marriage rights for same-sex couples after the U.S. Supreme Court found Prop 8 and the Defense of Marriage Act unconstitutional. "The citizens of Virginia, no less than the citizens of California are entitle to marry the person they love."
Boies told the Blade he and Olson decided to join the case Bostic and London and Schall and Townley filed because it was the first one in the commonwealth to "establish marriage equality." Greg Nevins of Lambda Legal said after the AFER press conference that Boies and Olson's involvement in legal efforts to extend marriage rights to gays and lesbians in Virginia "can only be a good thing."
"We're happy to collaborate and work with anyone who shares this goal," Nevins said.
Boies also told the Blade he would like to see President Obama intervene in the Virginia marriage case of which he and Olson are now a part as the Justice Department did in the Prop 8 lawsuit.
Gay man attacked, beaten by neighbors in Northeast D.C.
Police list incident as hate crime but courthouse 'backlog' could delay arrests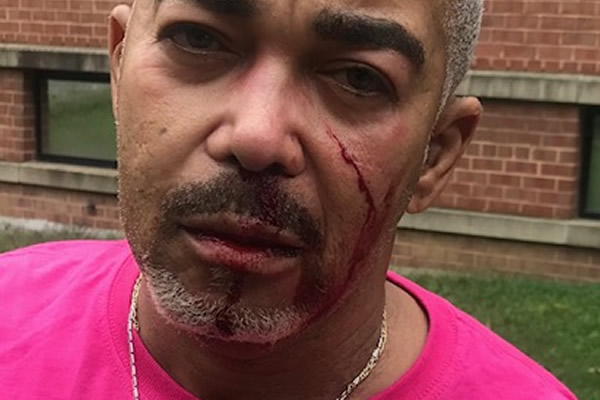 A woman, her daughter, and a man believed to be the daughter's father repeatedly punched a gay man in the face while the mother called him a "Jewish faggot" and other anti-gay slurs during an Oct. 13 incident on the grounds of an apartment building where the victim and the two women live, according to the victim and a D.C. police incident report.
The victim, Antonio Zephir, 51, told the Washington Blade the incident began after the mother began shouting anti-gay slurs at him as he walked past her and his roommate outside the Northwood Gardens Apartments at 4870 Fort Totten Dr., N.E. at about 12:40 p.m. on Wednesday, Oct. 13.
Zephir identifies the mother as Aurlora Y. Ellis in court papers seeking a restraining order against her that he filed in D.C. Superior Court. He said she had acted in a hostile way toward him before the assault incident.
"For several months, every time Ms. Ellis sees me, she shouts homophobic slurs and I continued to ignore her," Zephir told the Blade in an email.
He said that minutes before the Oct. 13 attack, Ellis yelled the words "Jewish faggot" when he walked past her as she was talking to his roommate, Steven Johnson. Zephir said it is well known among his neighbors at the apartment complex that he is of the Jewish faith.
"I responded with not-so-kind words. She ran towards me and assaulted me with hard punches toward my face," Zephir wrote in his email to the Blade.
"I punched back in an attempt to defend myself," he wrote. "Mr. Johnson tried to break us up when her daughter Latera Cox and [Cox's] father assaulted me," according to Zephir's account of the incident. "Ms. Ellis yelled, 'Call the police, you bitch faggot. They're not going to do anything. This isn't over yet."
At that point, Ellis, her daughter Latera Cox, and the man Zephir believes to be Cox's father fled the scene, Zephir told the Blade.
The D.C. police incident report, which lists the assault as a suspected hate crime, says, "All three suspects then fled east bound" on the 4800 block of Fort Totten Dr., N.E.
Zephir said he immediately called police, who arrived on the scene and took a report on the incident. The report obtained by the Blade lists the incident as a simple assault, which is a misdemeanor under D.C. law.
But Zephir said a detective working on the case told him this week that police were looking into speeding up the process of obtaining warrants for the arrest of the three attackers based, in part, on the injuries Zephir suffered from the attack. He provided the Blade with a medical report issued by the Washington Hospital Center, where his roommate took him to the emergency room the day following the attack, in response to severe pain he was experiencing to his face and head.
The report from the hospital, which treated and released him on Oct. 14, says he was diagnosed as having a fractured nose; a fracture of the "interior orbital wall," which is the bone surrounding one of his eyes; subconjunctival hemorrhage or bleeding of his left eye; and "laceration of oral cavity" which means an injury inside his mouth caused by trauma from the assault.
Zephir told the Blade that the same detective told him last week that due to a "backlog" in cases at the D.C. Superior Court, it could take between one and two months for police and prosecutors to obtain warrants for the arrests of the two women and the man who assaulted him.
A police spokesperson told the Blade the case remains under active investigation. A spokesperson for the Office of the U.S. Attorney for the District of Columbia, which acts as the prosecutor for adult criminal cases in D.C., said he would look into whether the office could publicly comment on the status of efforts to obtain arrest warrants for the three attackers.
Zephir said rumors had surfaced prior to the assault incident that Ellis may have access to a gun. Based on what he feared was a threat by Ellis when she told him during the attack that "this isn't over yet," he said he persuaded his roommate to drive him to the courthouse on the same day as the attack to apply for a court restraining order to prevent Ellis from harming him again.
Court records show he also filed a civil complaint against Ellis, Ellis's daughter, and Ellis's roommate, Linda Miller, who Zephir says in the complaint acted as an "enabler" for Ellis' hostility toward him.
The complaint, which is a civil lawsuit that Zephir wrote by hand and filed by himself without hiring a lawyer, calls for $18,000 in damages.
"I have nightmares," Zephir told the Blade. "I can't believe it happened. I keep reliving the experience over and over and over in my head," he said. "And I feel like I'm a prisoner in my own apartment. I don't feel safe because I, honest to God, feel like she is going to bodily harm me and I might be, God forbid, murdered."
Ellis, Cox, and Miller could not immediately be reached for comment.
Biden endorses Roem for re-election
Former journalist is first out trans person in any state legislature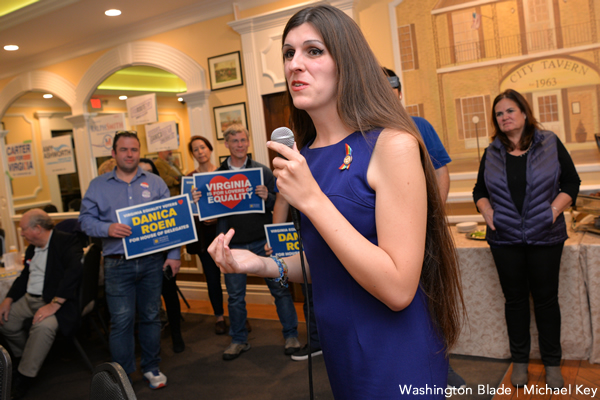 President Biden on Tuesday endorsed Virginia state Del. Danica Roem (D-Manassas) for re-election.
Speaker Eileen Filler-Corn (D-Fairfax County) is among the other Democratic members of the Virginia House of Delegates who Biden backed. Biden in his tweet also stressed his support of Terry McAuliffe, who is running against Republican Glenn Youngkin to succeed Democratic Gov. Ralph Northam.
"Building back better starts in the states," tweeted Biden. "Since flipping the legislature in 2019, Virginia Democrats have been a model of progress—including helping us vaccinate folks to beat the pandemic. To keep our progress, we must elect Terry McAuliffe and Democrats up and down the ballot."
Building back better starts in the states. Since flipping the legislature in 2019, Virginia Democrats have been a model of progress—including helping us vaccinate folks to beat the pandemic. To keep our progress, we must elect @TerryMcAuliffe and Democrats up and down the ballot. pic.twitter.com/NsJiiPNzlv

— Joe Biden (@JoeBiden) October 19, 2021
Roem, a former journalist, in 2018 became the first openly transgender person seated in any state legislature in the U.S.
Biden called Roem on the night she defeated then-state Del. Bob Marshall and congratulated her. A Washington Post picture that showed Roem crying moments later went viral.
The Manassas Democrat who represents the 13th District in 2019 easily won re-election. Christopher Stone, the Republican who is running against Roem in this cycle, opposes marriage and adoption rights for same-sex couples.
Conservatives blame pro-trans policy after assaults in Loudoun schools
'Gender fluid' 15-year-old accused of attacking female students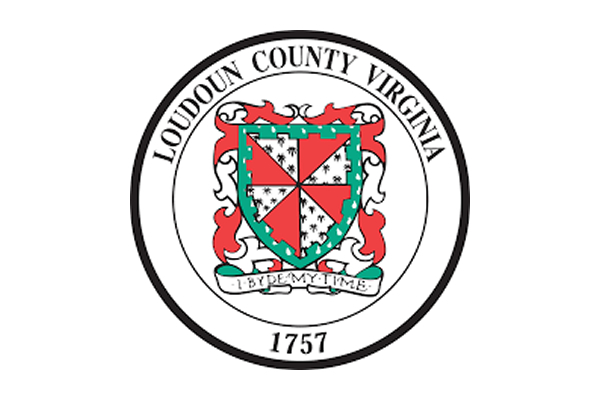 The Loudoun County, Va., public school system's recently adopted policy of allowing students to use the bathroom that matches their gender identity has come under fire over the past two weeks by outraged parents and conservative political activists following reports that a 15-year-old "gender fluid" boy allegedly sexually assaulted two girls in different high schools.
The parents of one of the girls released a statement through the Virginia-based Stanley Law Group blaming school officials for failing to put in place safeguards to prevent the boy, who they say was dressed in a skirt, from entering the girl's bathroom to assault their daughter at Stone Bridge High School in Ashburn, Va., on May 28.
The statement accuses Loudoun County Schools officials and the Loudoun County Board of Education of failing to take steps to prevent the same 15-year-old boy from allegedly sexually assaulting another female student at Broad Run High School, also located in Ashburn, on Oct. 6 in a vacant classroom.
School officials acknowledge that the boy was transferred to the second school after law enforcement authorities released him from a juvenile detention facility following his arrest for the first case, in which the Loudoun County Sheriff's Office said he was charged with two counts of forceable sodomy against his female victim.
"The sexual assault on our daughter and the subsequent sexual assault by the same individual were both predictable and preventable," the parents' statement says. "Subsequent to the sexual assault on our daughter, Loudoun County Public Schools formalized the policy regarding restroom use that was easily exploitable by a potential sexual assailant," the statement continues.
"Because of poor planning and misguided policies, Loudoun Schools failed to institute even minimal safeguards to protect students from sexual assaults," says the statement.
Loudoun County Schools Superintendent Scott A. Ziegler apologized at an Oct. 15 news conference for what he acknowledged was the school systems' mishandling of the two sexual assault cases. He noted that school officials should have publicly disclosed the two cases or at least alerted parents at the time they occurred. But he said a federal civil rights law known as Title IX that mandates how schools must respond to cases of sexual harassment appeared to prevent Loudoun school officials from initially disclosing the two cases of sexual assault until they were investigated by law enforcement authorities.
Ziegler said the school system was revamping its disciplinary procedures and its interaction with the Loudoun Sheriff's Office to ensure that parents and students are alerted to potential danger similar to the cases where the 15-year-old boy allegedly assaulted the two female students.
Meanwhile, school officials and the LGBTQ advocacy group Equality Loudoun have pointed out that law enforcement officials have yet to confirm whether the 15-year-old boy charged in the two cases was actually dressed in women's clothes during the first incident or whether he is trans or gender fluid.
Equality Loudoun's president, Cris Candice Tuck, released a statement to the Washington Blade on Oct. 18 that she said was the first official known statement responding to the Loudoun school controversy from an LGBTQ organization.
"In light of the reporting of recent sexual assault allegations, the Board of Directors of Equality Loudoun wishes to extend our deepest sympathies to the victims of these heinous attacks and their families," the statement says. "Equality Loudoun advocates for due process and justice for the victims regardless of whether the alleged perpetrator was a member of the LGBTQ+ community," the statement continues. "Such actions have no place in our community, and Equality Loudoun does not condone any form of sexual violence, assault, or harassment," it says.
"However, the accusations that the alleged perpetrator of these assaults is transgender or genderfluid have so far been unverified," the Equality Loudoun statement asserts. "Attempts to shift blame of this incident to any individual, group, or policy – other than the alleged perpetrator – does a grave disservice to the victims of these crimes and already marginalized youth in our community."
The statement adds, "We remind those advocating for change to the laws and policies that the initial assault predated any enactment of Policy 8040 by almost 4 months."
The Equality Loudoun statement was referring to the fact that the Loudoun County School Board did not vote to approve the school system's trans nondiscrimination policy until August of this year, more than three months after the first of the two sexual assault incidents occurred.
The policy, among other things, allows transgender and genderfluid students to use the school bathrooms and locker rooms that match their gender identity. The policy also requires that teachers, school administrators and fellow students address a trans or genderfluid student by their chosen name and pronouns.
"Inadvertent slips in the use of names and pronouns may occur," the policy states. "However, staff or students who intentionally and persistently refuse to respect a student's gender identity by using the wrong name and gender pronoun are in violation of this policy," it states.
The statement says that rumors of a bathroom "pilot" program that predated the official approval of Policy 8040 that would have allowed female trans or genderfluid students to use the girls' bathrooms "are simply untrue" and were never put in place.
In a separate statement to the Blade, Equality Loudoun's Cris Candice Tuck challenged claims by some parents and conservative political activists, some of whom are supporting Virginia's GOP gubernatorial candidate Glenn Youngkin over Democrat Terry McAulliffe, that the trans nondiscrimination policy is placing students at risk for sexual assault.
"The adoption of nondiscrimination policies are in no way endangering students," Candice Tuck said. "Across the country, sexual assaults have occurred in schools for decades before any transgender inclusive policies were passed," she said. "And in those counties and states where such protections have passed in recent years, there has been no verified incidence of anyone abusing such policies to commit such attacks in schools."
Candice Tuck added, "The focus should be on improving systems of reporting, coordination, and investigation, protecting the victims of these attacks, and creating safer school environments by creating modernized areas and bathrooms that increase protection for all students, including LGBTQ+ students who are statistically more likely to be the victim of such a crime."